Even though some quarantine restrictions are slowly easing up, international travel is still a pipe dream at this point. But that doesn't mean you have to stay at home and sadly swipe through photos of past holidays; now's your chance to support the home-grown businesses and locals you love by planning some exciting escapes right here in your own backyard.
Now, the Kimberley (there's no 's' in Kimberley, okay? Say it with me: the Kim-ber-ley) is a vast region that encompasses many, many things. It'd be bonkers to think you could explore the entire region in 48 hours because you really can't. But if you ever find yourself in the north-west Kimberley, we've put together this nifty guide that'll help you savour the highlights.
Here's how to spend 48 glorious hours in the stunning Kimberley region.
Friday
5 PM
Broome is the gateway to the Kimberley, so that's where we'll be starting our journey. We've already written a whole guide to things to do in Broome in 48 hours, so you'll want to refer to that for some extra inspo. In the meantime, if you need a refresher: hit up Cable Beach Club Resort & Spa, the Kimberley Sands Resort, or the Mangrove Hotel for accommodation.
Once you've checked in, you'll want to head over to Cable Beach ASAP for a magnificent sunset that'll blow you away. If you're visiting in the summer, sunset will be around 7pm, so make sure to time it properly.
7 PM
They're only doing takeaway at the moment but even so, pop in to the Aarli and take a peek at their menu. You can't go wrong with Asian-fusion; dig into their share plates (think hot and sour mussels with lemongrass and kaffir lime or steamed, crispy pork belly buns with kimchi) or tuck into mains like the beef short ribs or roasted barramundi. If you're indecisive, you can always opt for the 'Feed Me' menu, which comes with three courses picked by the chef. Pro tip: this joint also dishes up one of the best breakfasts in Broome.
Saturday
7 AM
Rise and shine, because if you're going to explore some of the Kimberley in 48 hours, you'll have to commit to waking up early. Our adventure takes us on a red-dirt drive to Cape Leveque. It's a two-hour-and-a-half drive that can get pretty rough, so you'll want to rent a 4WD for this one, or book a one-day tour. But before you kick off your road trip, make sure to head to The Good Cartel for some coffee and some much-needed breakfast; they open at 5 AM, so you could spring for an even earlier wake up if you feel like it.
9 AM
On your way into Cape Leveque, make sure to take a detour and visit the Sacred Heart Church in Beagle Bay. Beagle Bay is a medium-sized Aboriginal community that's also the gateway to other communities further north, like Djarindjin. The main access road to Beagle Bay is unpaved and becomes inaccessible during the wet season, so don't bother with the detour if that's when you're visiting.
However, if you are able to make it, The Sacred Heart Church—also known as the 'Mother of Pearl Church'—has a famously stunning pearl altar that's definitely worth a look. You can grab another coffee and a snack at a little local bakery nearby, take in the views, and then be on your way.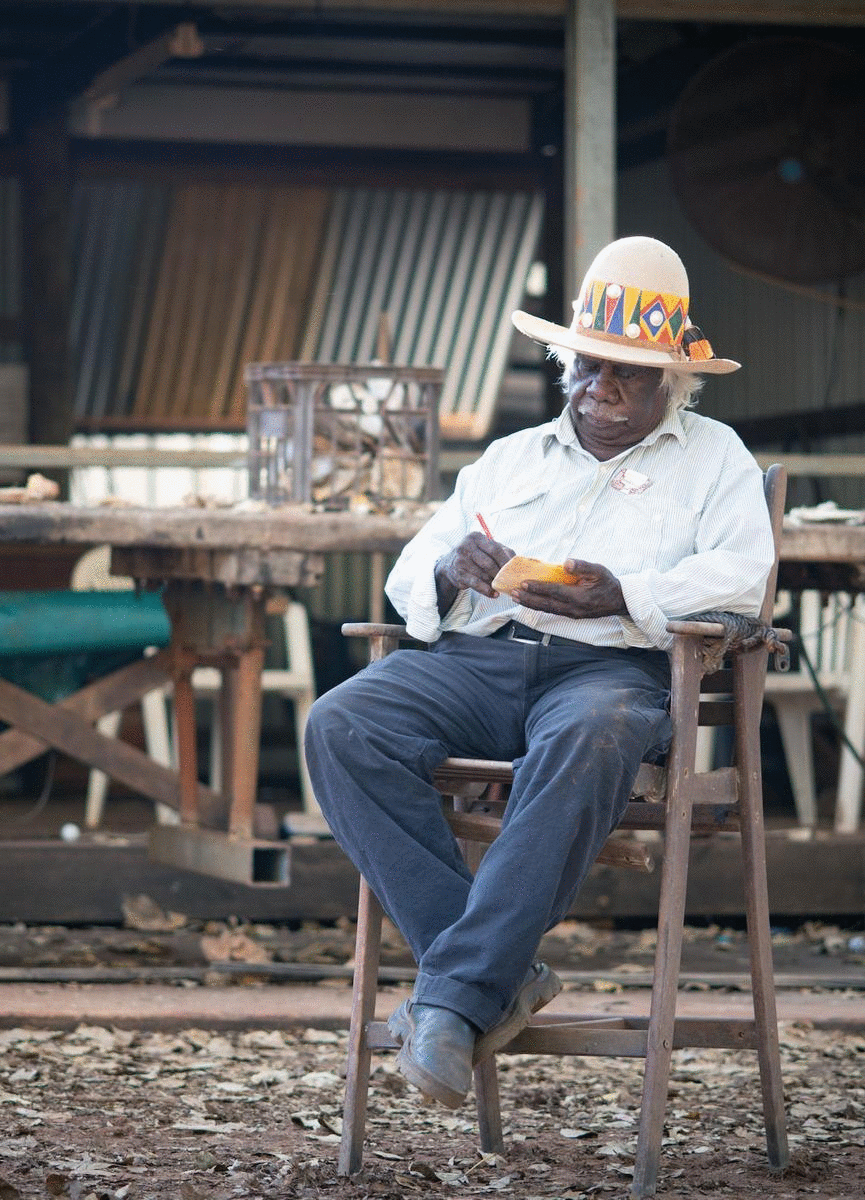 10 AM
Head for a swim at the Kooljaman Resort; the resort is a 100% Indigenous-owned slice of heaven. There's an entrance fee if you're not a guest, but the resort beach is gorgeous and the restaurants are delicious. If you've missed out on some grub earlier, you can grab another snack or a coffee at one of the resort's many grub spots and soak in the morning sun.
11 AM
Head over to the Cape Leveque Lighthouse and do a little exploring of the surrounding area. The beaches on the Dampier Peninsula are stunning, so you'll want to have a little bit of a walk around the Round Rock Lookout, as well as the Cygnet Bay Lookout and really take it in.
12 PM
It's time for everyone's favourite time of day: lunch. Besides being a pearl farm, Cygnet Bay Pearl Farm is also a licensed restaurant that serves up more than just pearl meat: Korean BBQ brisket, Hoisin beef burgers, veggie and meat curries...you'll be spoilt for choice. Due to the restrictions though, they only do dinner at the moment, so make sure you call ahead before you go. While you're there, you can book a one-hour pearling tour that'll give you insight into the fascinating history of pearling in Cygnet Bay.
2 PM
If the stars align, you can book a quick, two-hour tour of the nearby Waterfall Reef that'll also offer breathtaking views of the Buccaneer Archipelago. You can book the tour directly from Cygnet Bay Pearl Farm but we suggest booking ahead of time before you visit, as hours and availability vary, especially with COVID-19 restrictions still in place. If you can swing it, you won't regret it: it's a stunning area with once-in-a-lifetime views. If you can't make this tour, we highly suggest you book a Horizontal Falls tour ahead of time; it's also in the Buccaneer Archipelago and it is also definitely a bucket list item you should cross off while you're there. You can book the tours from either Broome or Cape Leveque.
5 PM
It's a bit of a drive, so you'll want to head back to the car and make your way back to Broome. But if you fancy an early dinner, you can pop into the Kooljaman Resort and have dinner there on your way out.
7 PM
If you've already had an early dinner, head over to Matso's for some refreshing brews. Initially established as a bank in 1910, it's one of Broome's most-loved institutions and a definite must-visit if you haven't been yet. If you'd like to skip the drinks and just do food, you can grab some excellent takeaway from Ginreab Thai or head to the Mangrove Hotel for a sit-down dinner.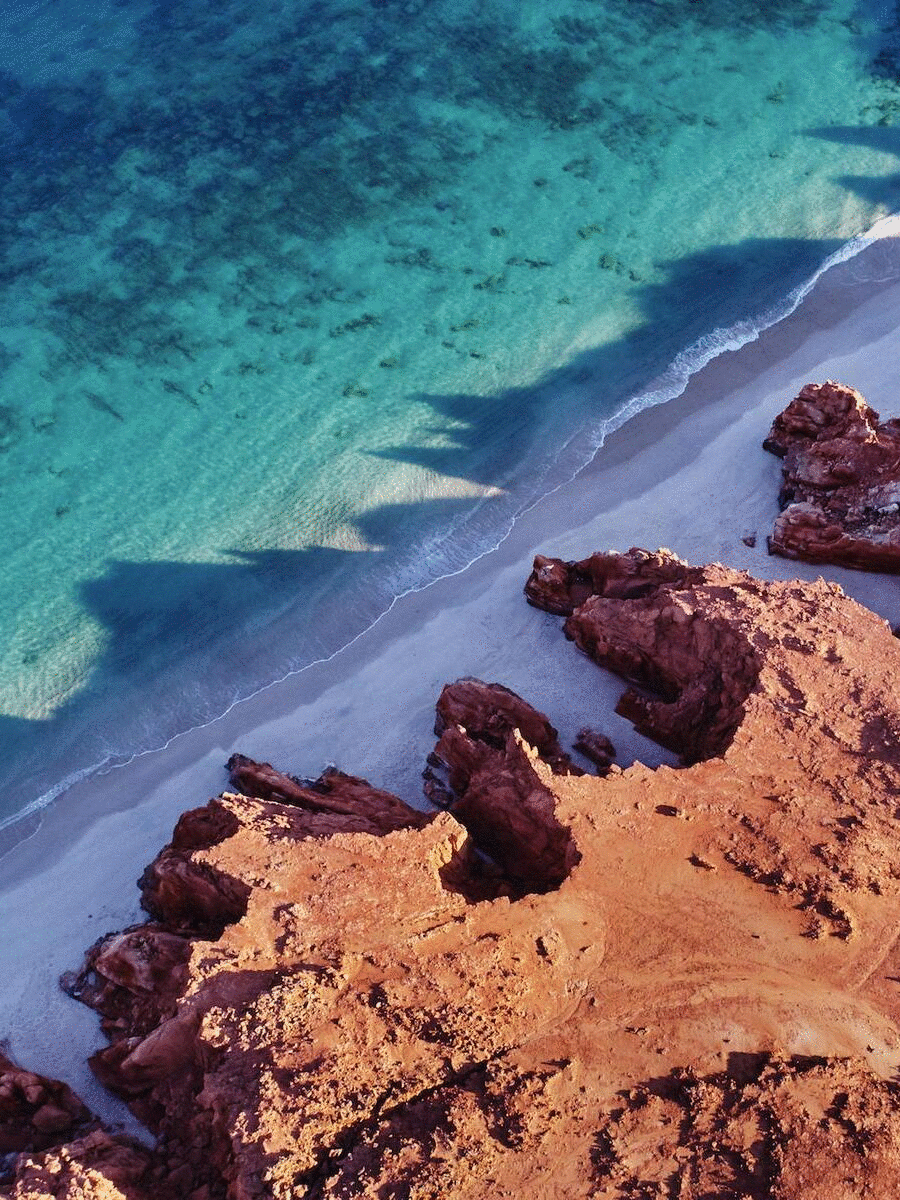 Sunday
8 AM
It's nice and early, which means it's time for a breathtaking tour of Roebuck Bay. Named after HMS Roebuck, William Dampier's ship when he explored the north-western coast in 1699, it's a stunning area with lots to see. You can walk along the red sand beaches or take a boat tour that'll allow you to get up close and personal with some pretty adorable snubfin dolphins. If you're motivated for a walk, you can grab some coffee from Kimberley Coffee Co and make your way to the Broome Bird Observatory and take The Pindan Trail; it's a flat and easy 1.2km loop walk encompassing Pindan woodland and a lookout over beautiful Roebuck Bay.
12 PM
For lunch, we recommend trying another one of Broome's finest restaurants: The Zookeeper's Stone. Whether you're after a steak sandwich, a BLT, a salad or a wrap, you'll want to head over there ASAP to quell your lunchtime pangs. You can eat in their garden or grab some takeaway and find a picturesque spot on Cable Beach.
2 PM
It wouldn't be a Kimberley adventure without a stop at a local gallery and that's where Short St Gallery comes in. Short St Gallery specialises in Aboriginal Art sourced from remote Indigenous communities from the Kimberley, along with Tiwi Island, the APY & Ng Lands, Central Desert, Pilbara and all of regional Australia. It's an excellent gallery with truly beautiful works, and you'd be a sucker to miss it.
5 PM
Sadly, your Kimberley adventure has come to an end; it's time to head for the airport for your flight home.
GOT MORE TIME UP YOUR SLEEVE?
Heading north? Here are the best camping spots in northern WA.
Image credit: Nick Dunn, Tourism Western Australia