While the mightly lobster is undoubtedly our pick of fillings, we'll happily settle for crab, prawn, scallops or pretty much any other seafood delight when it's served in a crusty white roll or fresh-out-of-the-oven brioche bun and smothered in creamy dressing.
To help you get your lobster roll fix this summer, we've scouted out the best places in Perth—and yes, we've included a few prawn rolls too (sue us), because, trust us they'll definitely hit the same spot (and usually at a fraction of the cost).
If you haven't tried one of these seafood bites before, let this be your sign to hunt one down for yourself.
Here's where to find an epic lobster (or seafood) roll in Perth.
The Lobster Pier
Perth
Located on Murray Street in the city, The Lobster Pier is the most obvious place to go if you have a mid-day hankering for a tasty lobster roll. They poach their Western Rock Lobster in butter and serve it in a handmade brioche bun, baked onsite. Last year they brought out the Truffed N Cheesed, a take on their classic lobster roll but with truffle oil and cheese in the mayo mix. For something different, try their Ocean Roll, a combo of fish, prawns, scallop and squid cooked in the same delish lemon butter sauce and loaded in a brioche bun. Keep your eyes peeled on their socials for the latest offerings.
Gage Roads
Fremantle
Housed in Freo's A-Shed, Gage Roads is the brand spanking new 100-metre-long cargo shed with a microbrewery, restaurant and bar. You can sit right by the waterfront overlooking the bustling port with one of their delicious lobster rolls in hand, which is filled with locally caught lobster, mustard and lettuce, served alongside perfectly salted potato crisps. It's also worth noting you can get this sans gluten too! Order a pint of Single Fin and your afternoon is sorted.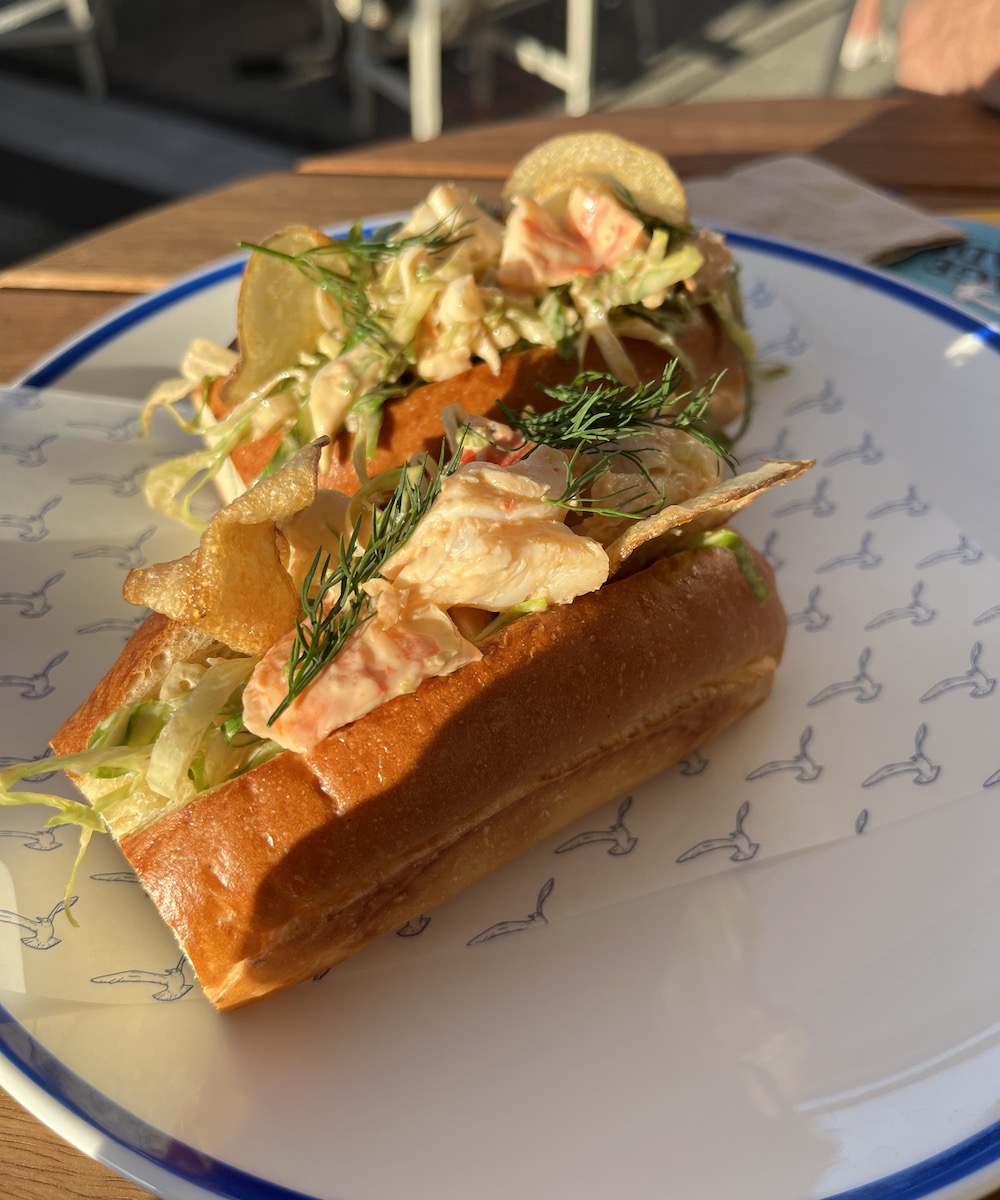 Fish Boss
Inglewood
The guys at Fish Boss might be best known for their saucy little fish tacos (which in case you don't already know you can get for $10 on Tuesdays), but if you head to their Inglewood store right now (sorry, not available in Vic Park) you can also wrap your eager hands around a damn good lobster roll. We suggest you head in Monday night so you can mosey around the buzzing Inglewood Night Markets to find a sweet treat for dessert.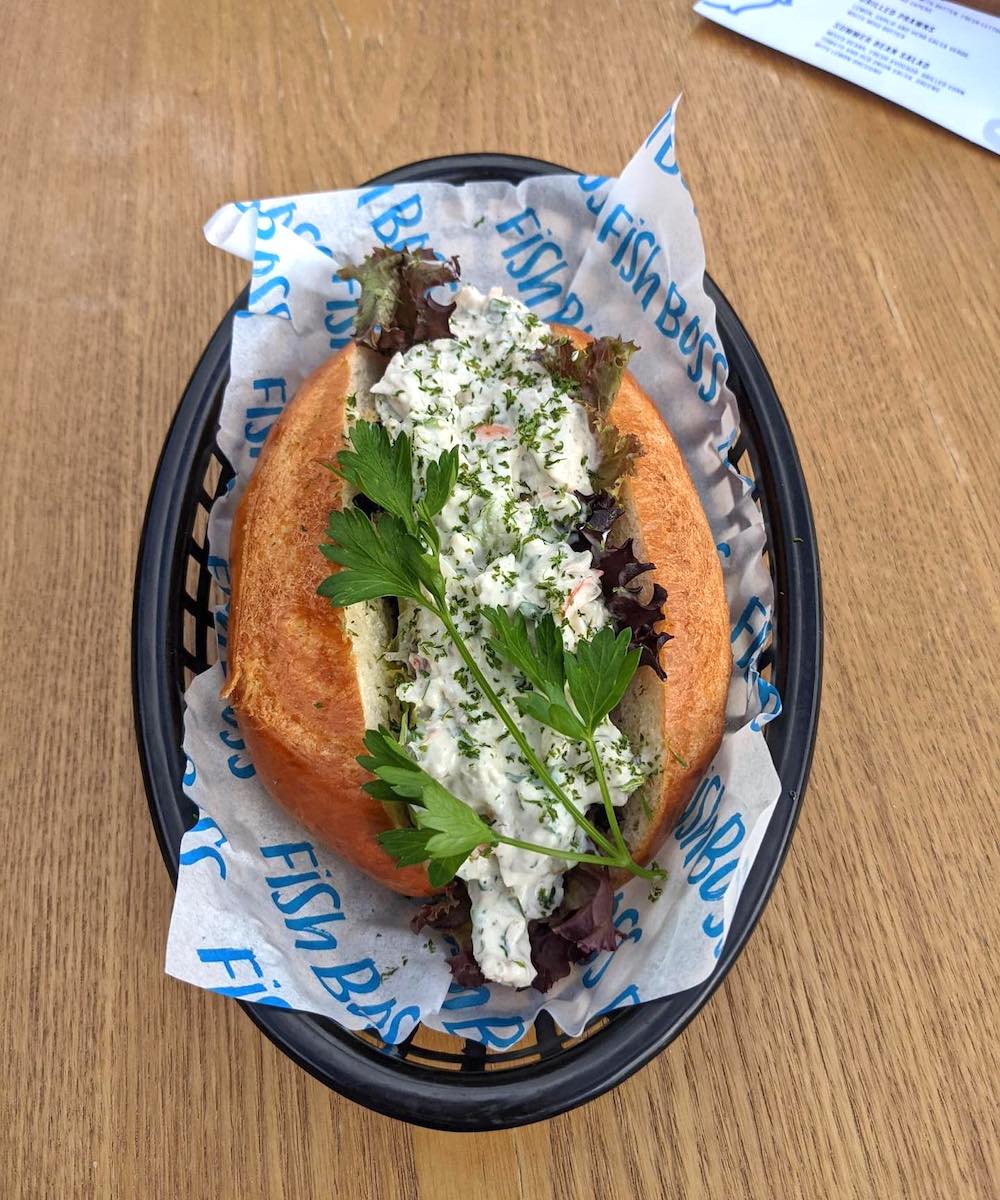 Kailis Bros Leederville
Leederville
No surprise to see the seafood gods at Kails Bros are behind one of the best lobster rolls in Perth. Their juicy riff features a fresh cooked half WA rock lobster inside a buttery brioche roll topped with creamy dill mayo and crunchy celery, with fries on the side for good measure. It's also worth noting, you can pimp your lobster roll (if that's just not luxe enough for you) by throwing on a little caviar in the form of Yarra Valley smoked salmon pearls.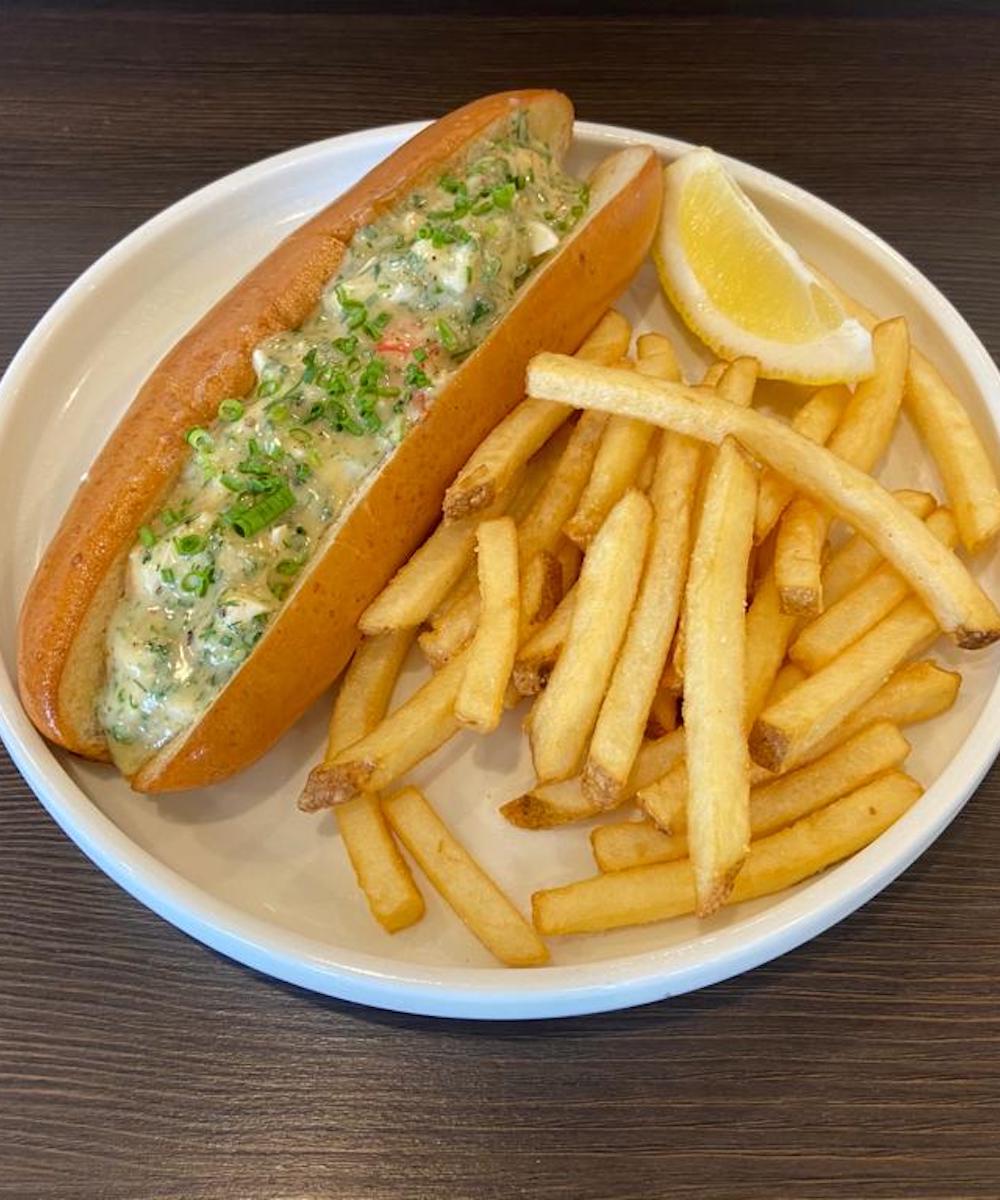 Artem Coffee
Mount Pleasant
Artem Coffee is known for their toasties and sandwiches, so it seems only fitting they sling killer prawn rolls too. The roll is loaded with poached Exmouth prawns, roasted sesame mayo, kimchi, tempura crumb and tobiko in a fresh brioche roll. For a little crunch, it's served alongside lotus chips. Make sure you swing by while this yummy special is on the menu.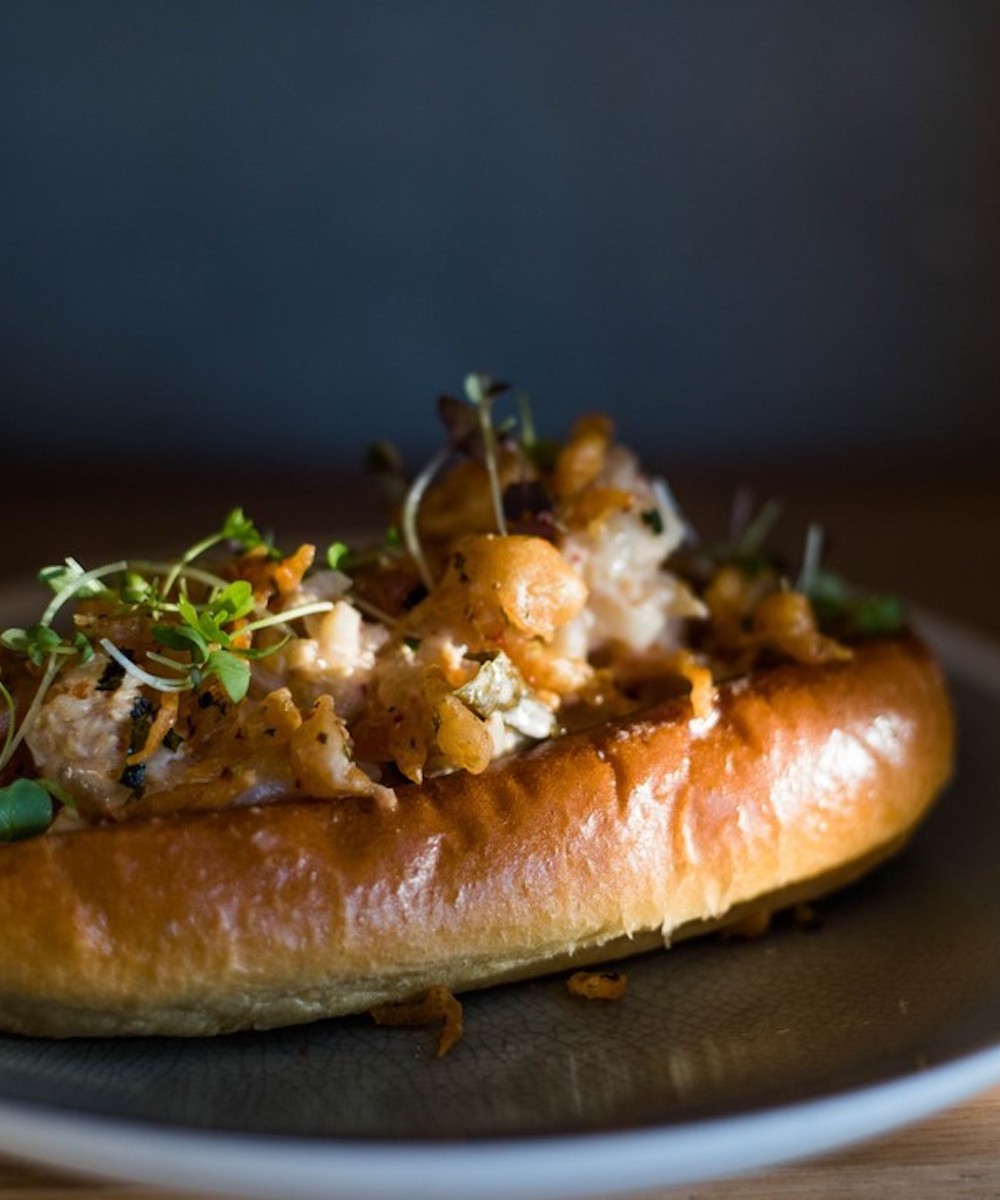 Ethos Deli + Dining
East Fremantle
Both a New York-style deli whipping up antipasto rolls and house-made charcuterie as well as a restaurant, this East Fremantle eatery knows how to make a decent sanga. Their prawn rolls are no exception, served in a large crusty white roll and packed with fresh lettuce, chives, chunky prawns, black pepper and Russian dressing. You can grab your roll to go and go for a walk up the cute hub of George Street, or sit in and enjoy with a drink.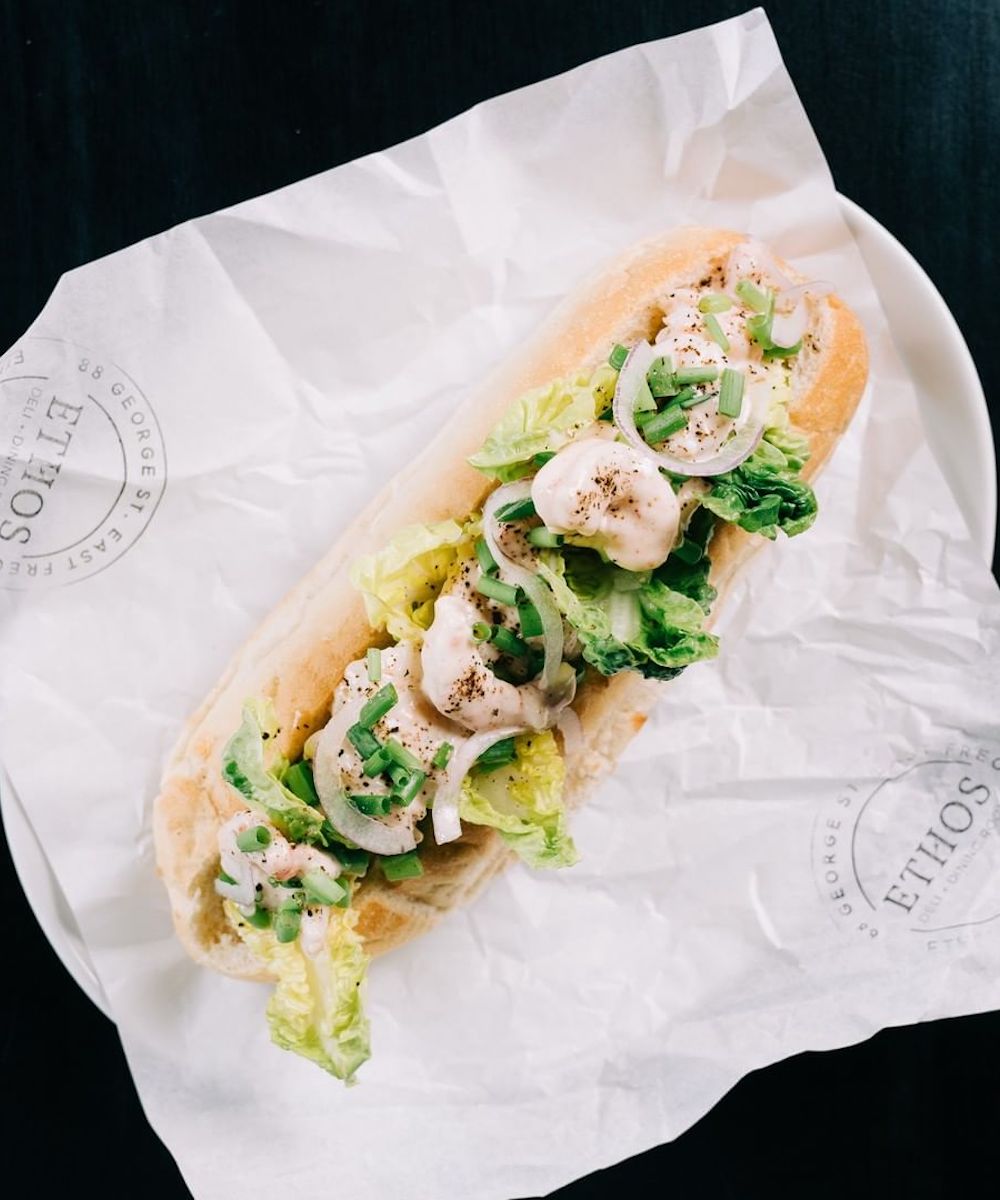 Stone Jetty
Scarborough
Stone Jetty is a 2-in-1 fishmonger and fish 'n' chip shop, serving up the freshest local seafood from Australia and New Zealand. While their classic fish and chips is hard to ignore, we'd urge you to switch it up on your next visit and give the prawn rolls a whirl. This one's served on a sesame bap bun and filled with Shark Bay tiger prawns, iceberg lettuce and labneh tartare. Throw on a side of chips then wander down to the beach to enjoy yours for the ultimate summer sundowner.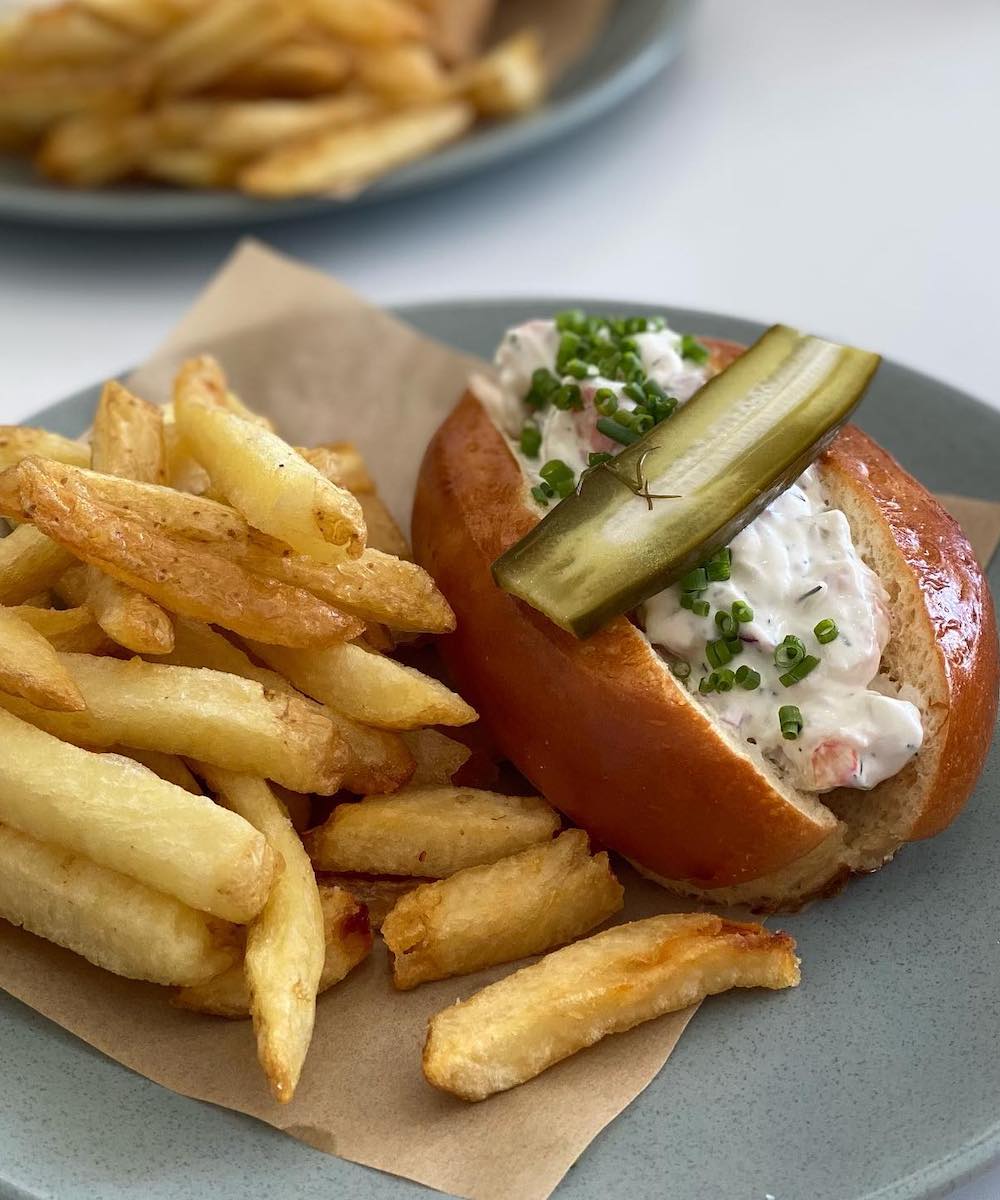 Arrival Hall
Northbridge
Rounding out our list is another banging little prawn roll from the oh so aesthetic Northbridge design store slash cafe, Arrival Hall. Served up on a brioche roll, this one is topped with a heavy dusting of parmesan (always a good thing, in our opinion) and some cheeky slices of fresh red chilli, pickles and dill to keep things interesting.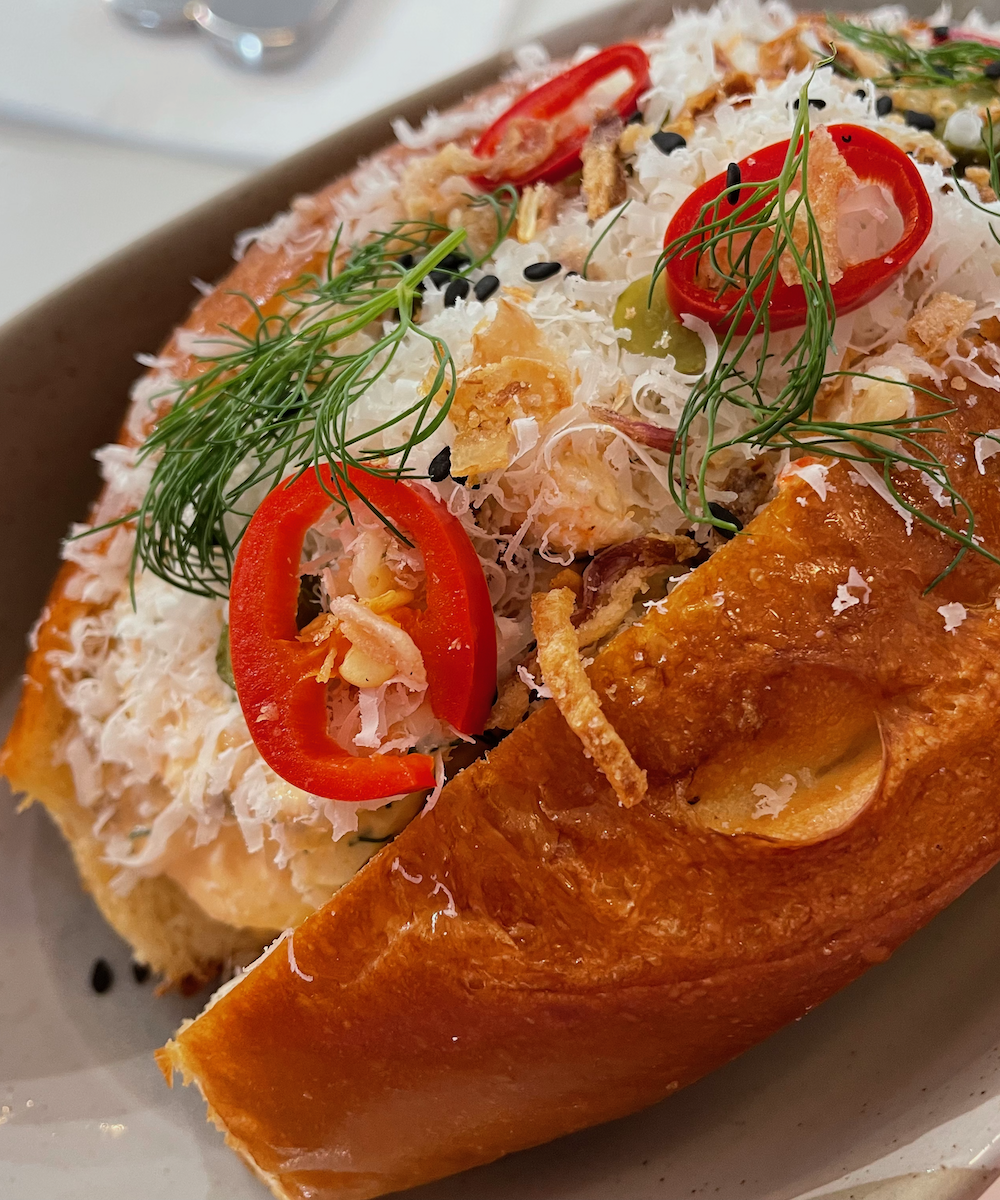 Keep on the carb train with Perth's best banh mi.
Image credit: Anna Franklyn (Gage Roads), Fish Boss, Kailis Bros, Artem Coffee, Ethos Deli + Dining, Stone Jetty, Claire Logan (Arrival Hall)