A trip to South America might seem a little out of reach at the moment, but you can still take your tastebuds on a trip to a slice of this foodie paradise at UMA, the Peruvian restaurant tucked inside the Pan Pacific hotel in the city.
With the supremely talented Executive Chef Xerxes Bodhanwala and his team making magic in the kitchen, you'll find the new a la carte menu is a fantastic first step into the joyous flavours of Peru. Trust us, if you're yet to try this international cuisine, this is the place to go.
Wondering what you can expect from Peruvian food? Well if you're a fan of Italian, Spanish, Japanese and Chinese dishes, chances are you'll love it as it extracts elements from all these cuisines. Expect notes like citrus and spice, backed by an underlying focus on freshness and super local produce, which is something UMA really leans into—apart from four distinctive Peruvian chillies, all of their ingredients are sourced within Western Australia.
When you arrive, take a second to soak up UMA's stunning decor—think moody lighting, vibrant artwork and plenty of textures—then go right ahead and order a pisco sour before you dive into the exquisite menu.
For the entree, we knew we had to try the ceviche dishes, and boy are we glad we did. The signature Ceviche Peruano has to be the crowd favourite, with lightly cured Shark Bay fish in a spicy and zesty marinade served alongside caramelised sweet potato. If you can't get enough of this wonderful dish, there is a new cured trout option, matched perfectly with heirloom tomatoes and avocado cream, which you'll also want to order. The Fremantle Octopus also deserves a mention—it's thick, juicy and perfectly grilled.
To really get into the spirit of Peruvian food, branch out and try an alpaca dish or two—you've got the choice of slow-cooked alpaca ribs, tartare alpaca backstrap and Chifa style braised alpaca chili emulsion (this last one is where the Chinese influence shines through). Otherwise, there are plenty of other main meals to try, from Wagyu rump (drool) to creamy seafood rice or a flavourful barramundi.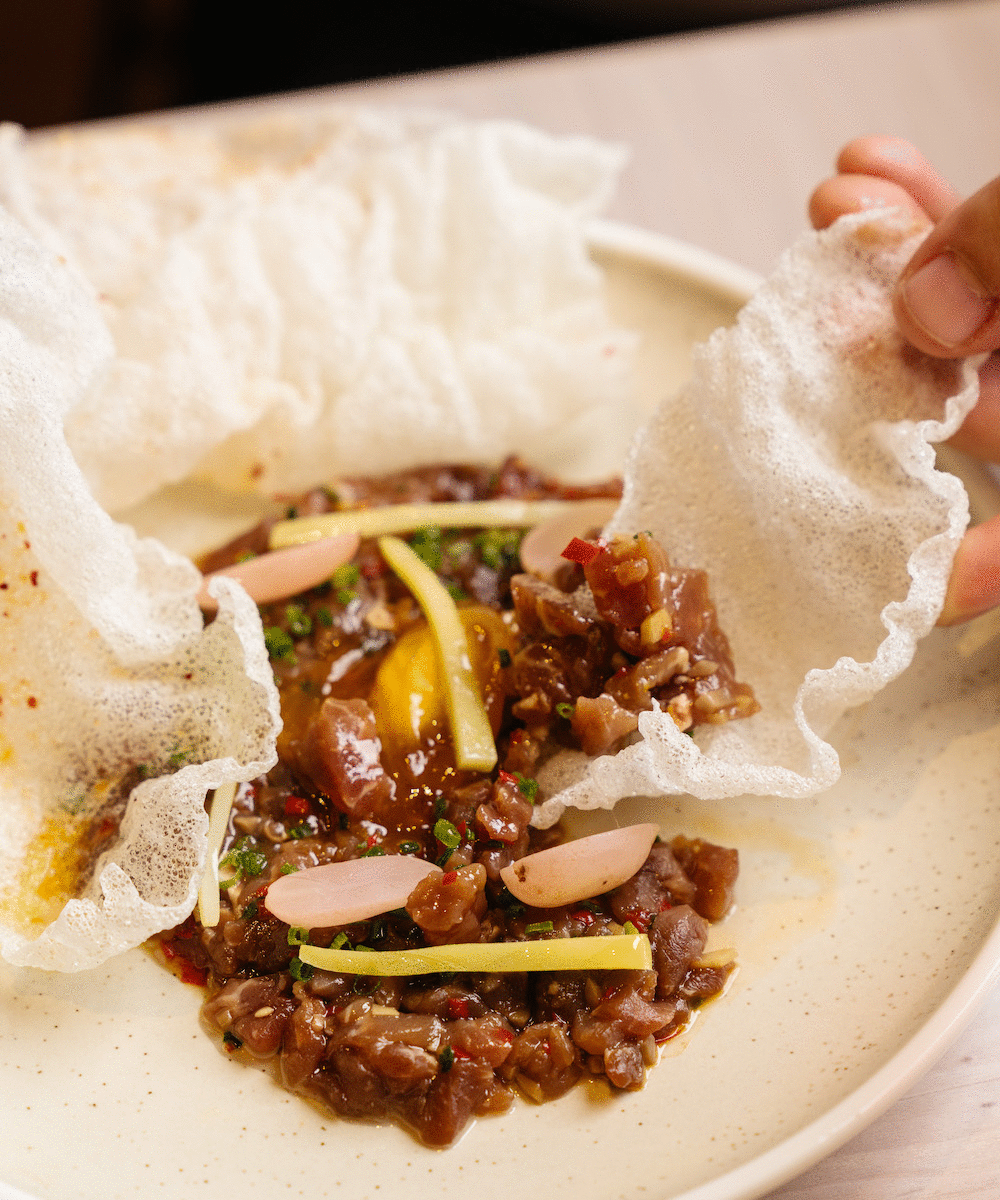 If you have got room for dessert (there always is a little room for dessert, right?) their signature sweet treat is the Pionono, which comes with lucuma crème, dulce de leche sponge and raspberry sorbet topped with quinoa coffee crumb and seasonal fruit. Wowee.
We can assure you the team really know what they're doing here, and it's the type of feast that stays with you for a while. If you simply can't decide what dishes to choose from (we don't blame you), allow UMA to help you out by going for the 'Journey through Peru' menu option, and you'll get the chef's selection of dishes for just $85 per person, or $120 with matched wines. Win-win.
UMA is open Thursday, Friday and Saturday night from 5.30pm until late. Head here to make a booking asap.
Once you've ticked UMA off your list, discover more amazing eateries in Perth.
Image credit: UMA