It's no secret us Aussies love a little bit of Italy—from the drool-worthy food, to epic coastal vacays and all sorts of good culture, it's no wonder there's nothing a good bowl of pasta can't fix.
While the thought of an Italian summer vacay may be a little bit far off, the good folks at VIP Gourmet are doing a damn good job at bringing a piece of the Amalfi Coast to our very own backyard.
The humble abode in Nedlands is full of all things good—Italian old world charm, dishes full of flavour and a real home away from home vibe.
The restaurant is small and oozes charm and old-school comfort, so you're going to want to book in to experience everything that's on offer.
The menu changes every few months and is designed to give you a taste of classic Amalfi Coast cuisine with a fresh new twist that will have you hankering for more after each visit.
Making a choice is tough, so we recommend heading there with the fam or a group of friends who will gladly allow you to stick a fork in their dish or order up for the table and share. That's the Italian way right?
For antipasto, we just couldn't go past Nonna's polpette—melt in the mouth meatballs topped with homemade sugo and crispy basil. One bite and we knew we were in for a good night. Creamy burrata (aka an even better version of mozzarella) and the sauteed muscles also deserve a spot at the table.
Deciding what pasta to get was quite possibly the hardest thing we had to do all week. Every option looked so ridiculously good. The special of the night was handmade gnocchi topped with traditional basil pesto and walnuts, and as soon as we heard the waiter utter those words, we just knew we couldn't say no. The gnocchi were quite possibly some of the softest pillows of potato to ever grace our lips, and the pesto was as good as what you'd expect on the Italian coast. If this one ever makes a comeback, it's a non-negotiable for your table.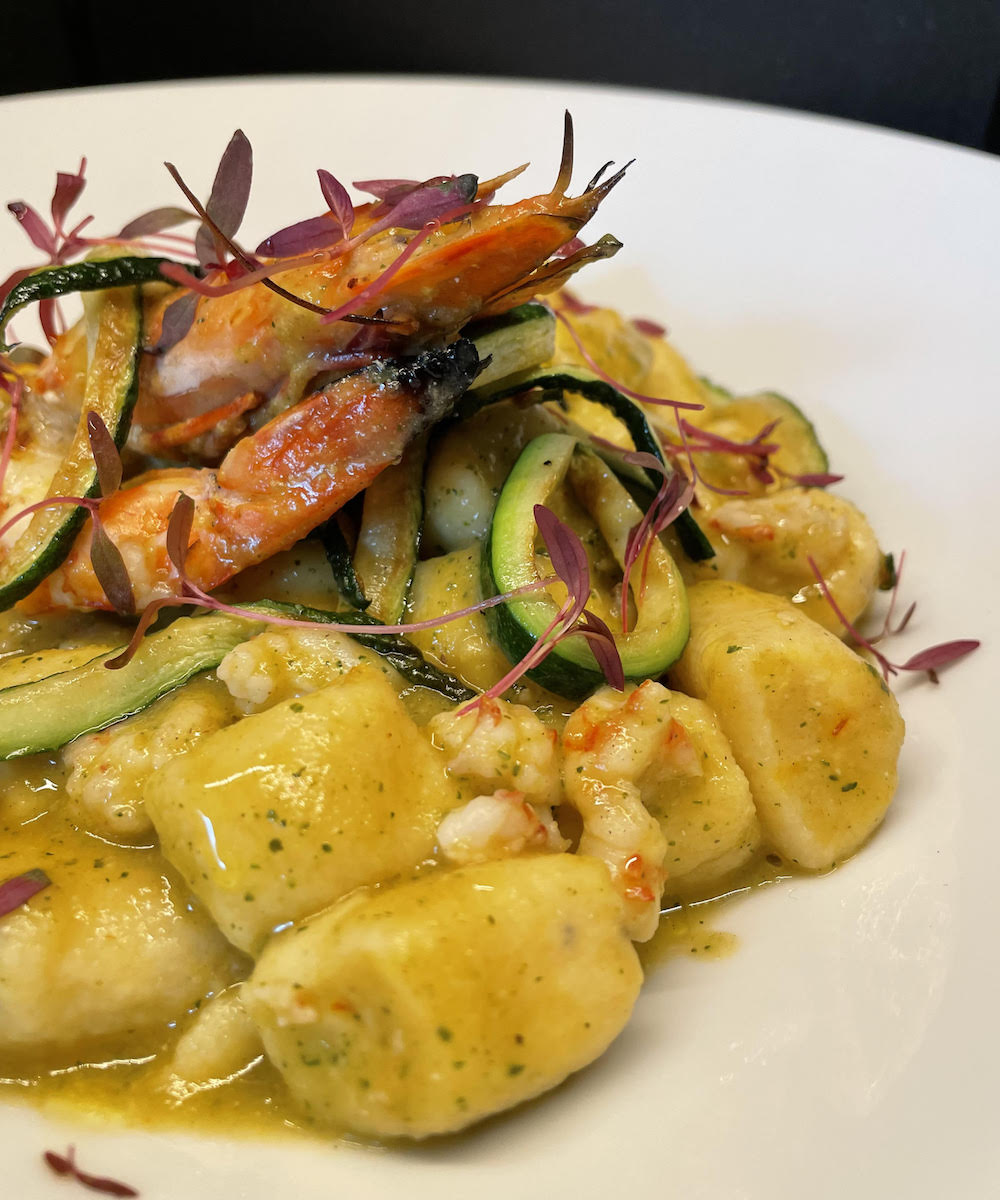 Our second choice for something just a little bit different was a truffle risotto. It's always hard to go past pasta, and we were really hoping we wouldn't have food regrets, and sure to the reputation of this restaurant, the dish absolutely blew us away. The rice was cooked to perfection and the truffle-infused throughout and shaved on top was seriously like a gift from the gods. One mouthful and we were once again risotto lovers.
On the down-low, we've also heard the carbonara is a fan favourite, so fingers crossed this one makes it back onto the rotating menu—you'll be sure to find us there devouring every forkful of pasta on the plate if it does.
The wine list is also pretty great. The selection by the glass was top notch (Montepulciano, anyone?) and every sip was like a little delight paired with our delicious meals.
After two enormous pasta dishes, we were quite certain we couldn't fit dessert in, but our waiter insisted we could not leave without trying the house-made cannoli, and oh my, we were glad we didn't. The homemade crispy shells filled with the real-deal orange flavoured ricotta were out of this world. We loved them so much we had to order a takeaway dish to take home and share with our loved ones. It would have been rude not to. Next time, we'll be heading there with more friends, just to order more, and adding the Coccole—mini doughnuts with a Nutella waterfall. It's a yes from us.
Once you've worked up another appetitive, work through more of our favourite Italian restaurants.
Image credit: supplied