Whether you've been lucky enough to try a Portuguese tart in Portugal and are chasing that custard high, or just love sweet treats, you can't go wrong with a traditional Portuguese tart. What elevates this bite-sized treat to another level is its rich custard, crisp, flaky pastry and a delicate sprinkle of cinnamon.
Here are some of our favourite spots in Perth to find a real deal, authentic Portuguese tart. If you know of any suburban gems we've missed (we're sure there's gotta be more), drop us a line.
Cafe Pastel
Northbridge
Cafe Pastel is solely dedicated to Portuguese tarts, so you know they've wholeheartedly perfected the recipes and techniques needed to make the most mouthwatering tarts around. Sitting on William Street, you can swing by this new cafe any day of the week to try one of their tarts. But if one is not enough (let's face it, one is never enough), we suggest you pick up a box or a tin to take home too. While you can't go wrong with their traditional tart, they also have a few cool flavours such as caramelised fig and salted chocolate with vanilla that deserve a taste test. We also love that they're open until 9pm on Wednesday and Thursday, and until 10pm on Friday, Saturday and Sunday, so you can pop by after dinner to curb those late-night cravings.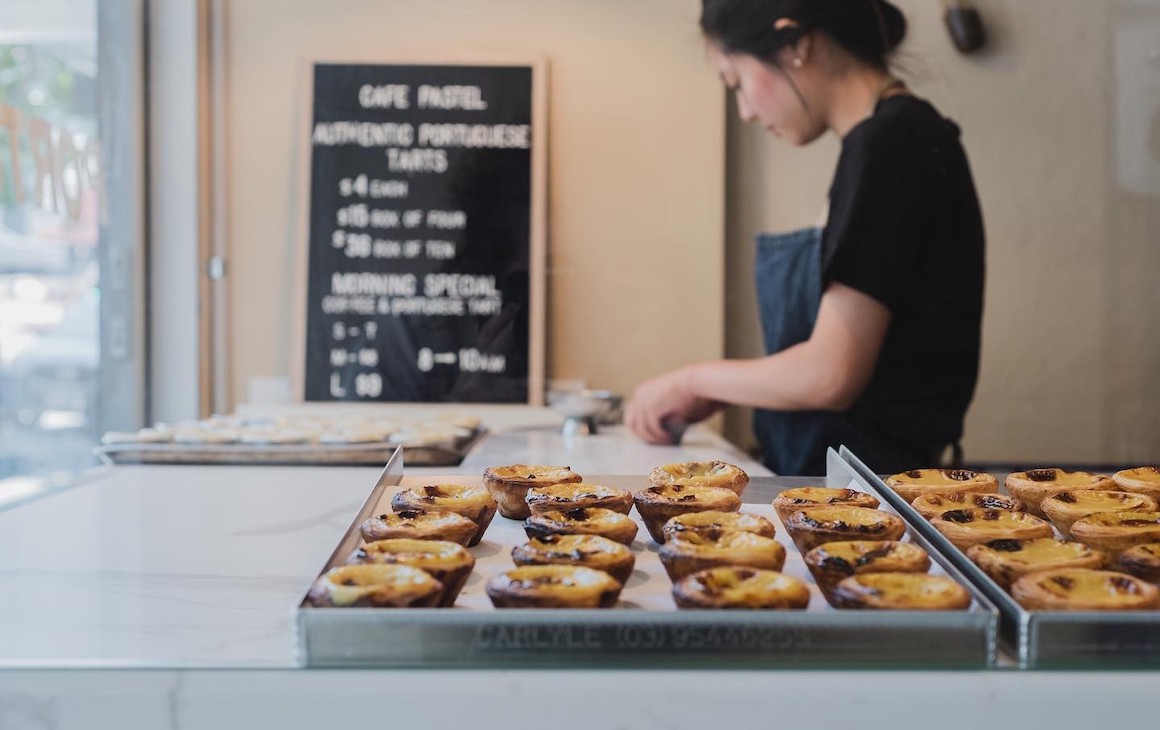 Portuguese Delights
Cockburn
With a name like Portuguese Delights, it's safe to say these guys make a Portuguese tart that's up there with the best in Perth. All of their goodies are baked fresh in-store each day, and while you're there you can pick up a few other treats to try, such as a bolo de mel cake, caramel mousse or a lemon-lime brulee tart. You'll find this bakery and cafe tucked inside Cockburn Central.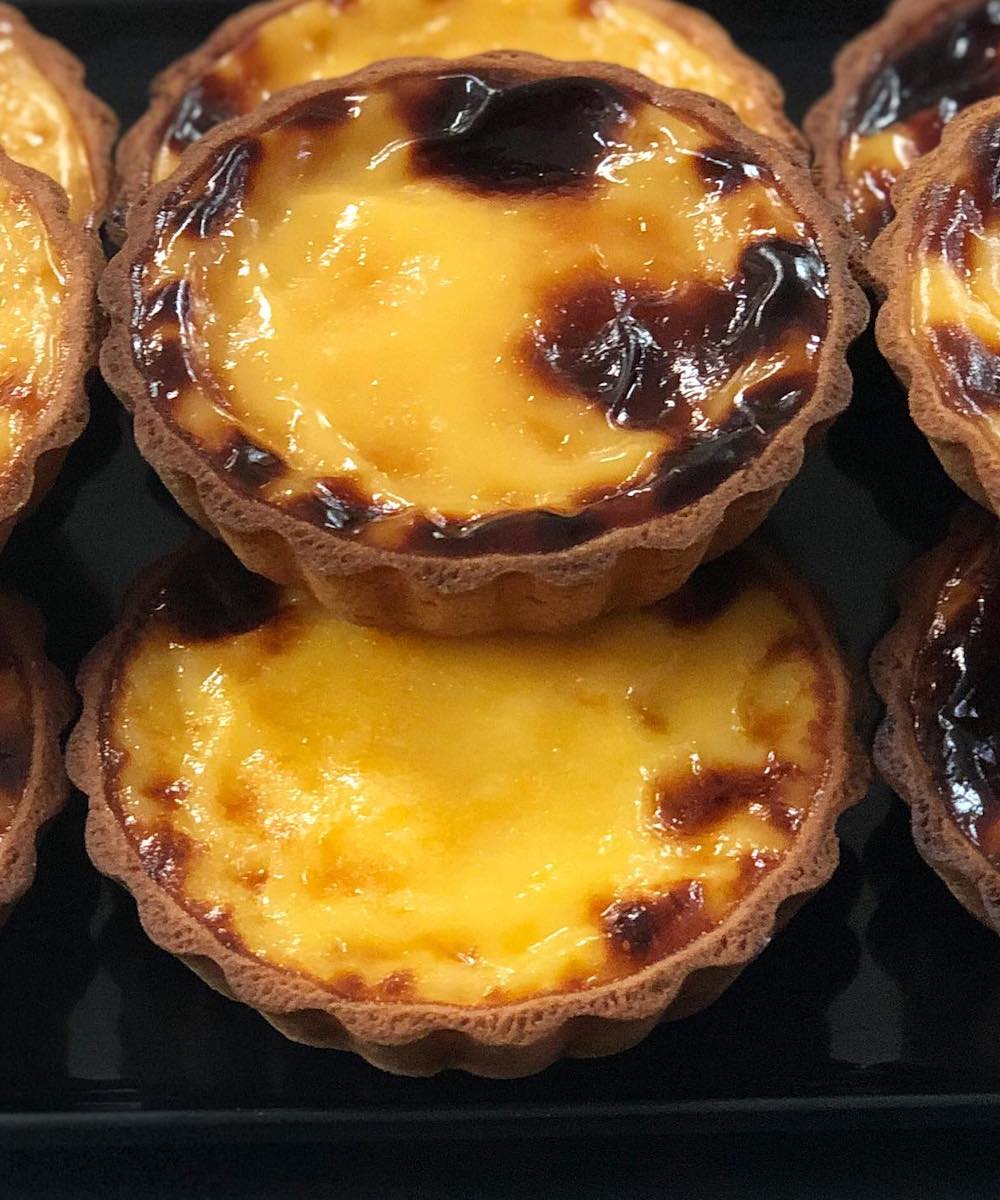 The Glory Box
North Perth
Starting off as a wedding cake showroom in the late 1990s, The Glory Box has now expanded to a bakery and patisserie. Their popular Portuguese tarts keep the folk of North Perth flocking into store daily. You can pick up fresh-baked traditional tarts any day of the week, and on weekends they're also slinging some special passionfruit and raspberry Portuguese tarts if you'd like to try something different.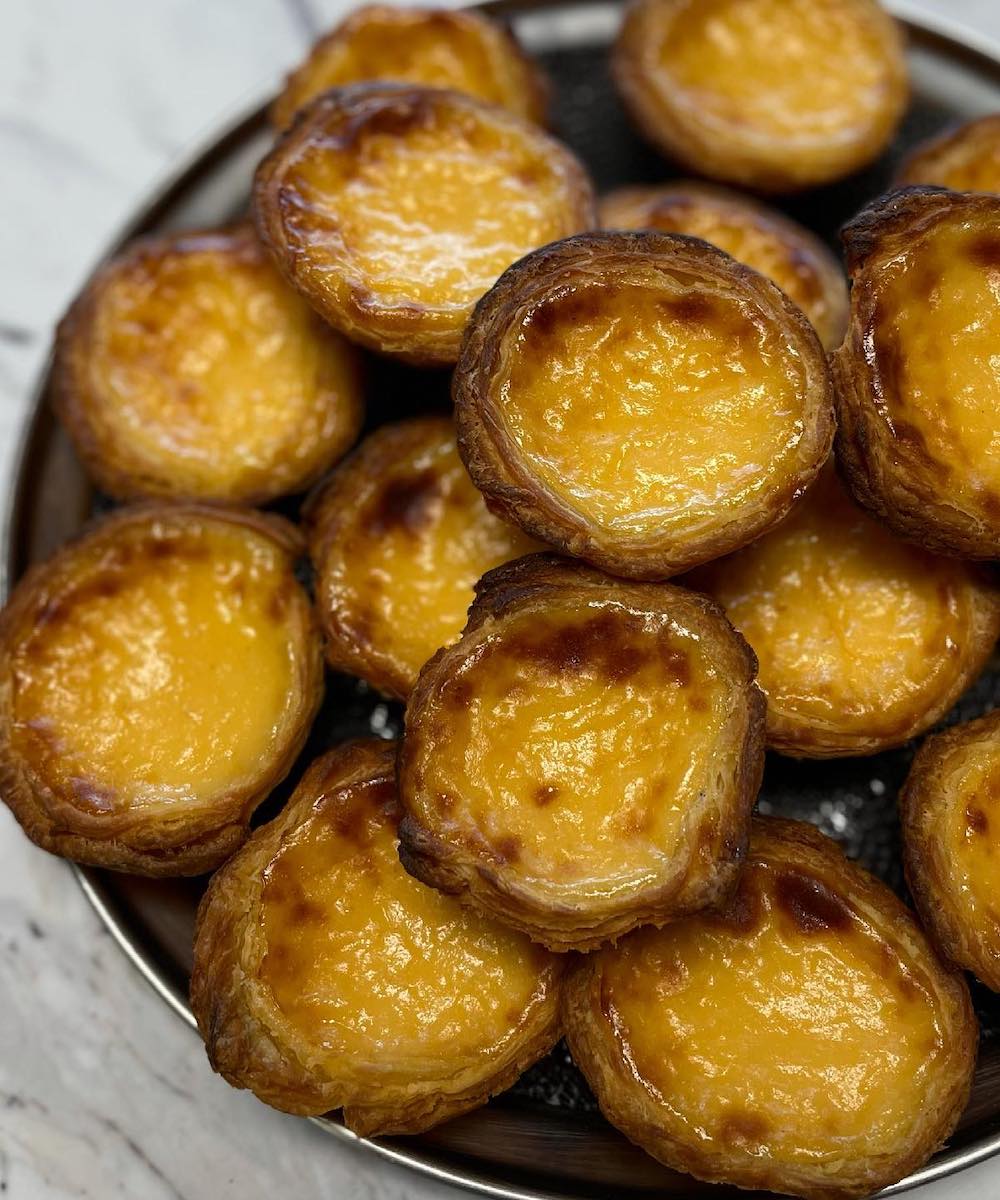 Bread in Common
Fremantle
The philosophy of this Fremantle haunt revolves around bread and communal dining, with a focus on house-made and locally sourced seasonal produce. As well as the best bread around, they whip up a wonderful Portuguese tart: flaky pastry filled with warm baked custard. An absolute classic created to perfection.
Pinchos
Leederville
Leederville's favourite Spanish tapas bar, Pinchos, may be better known as a date-night dinner destination but this corner-store-meets-eatery also serves up beautiful Portuguese tarts, full of perfectly baked custard filling. It's the perfect amount of sweetness to curb your sugar cravings after dinner.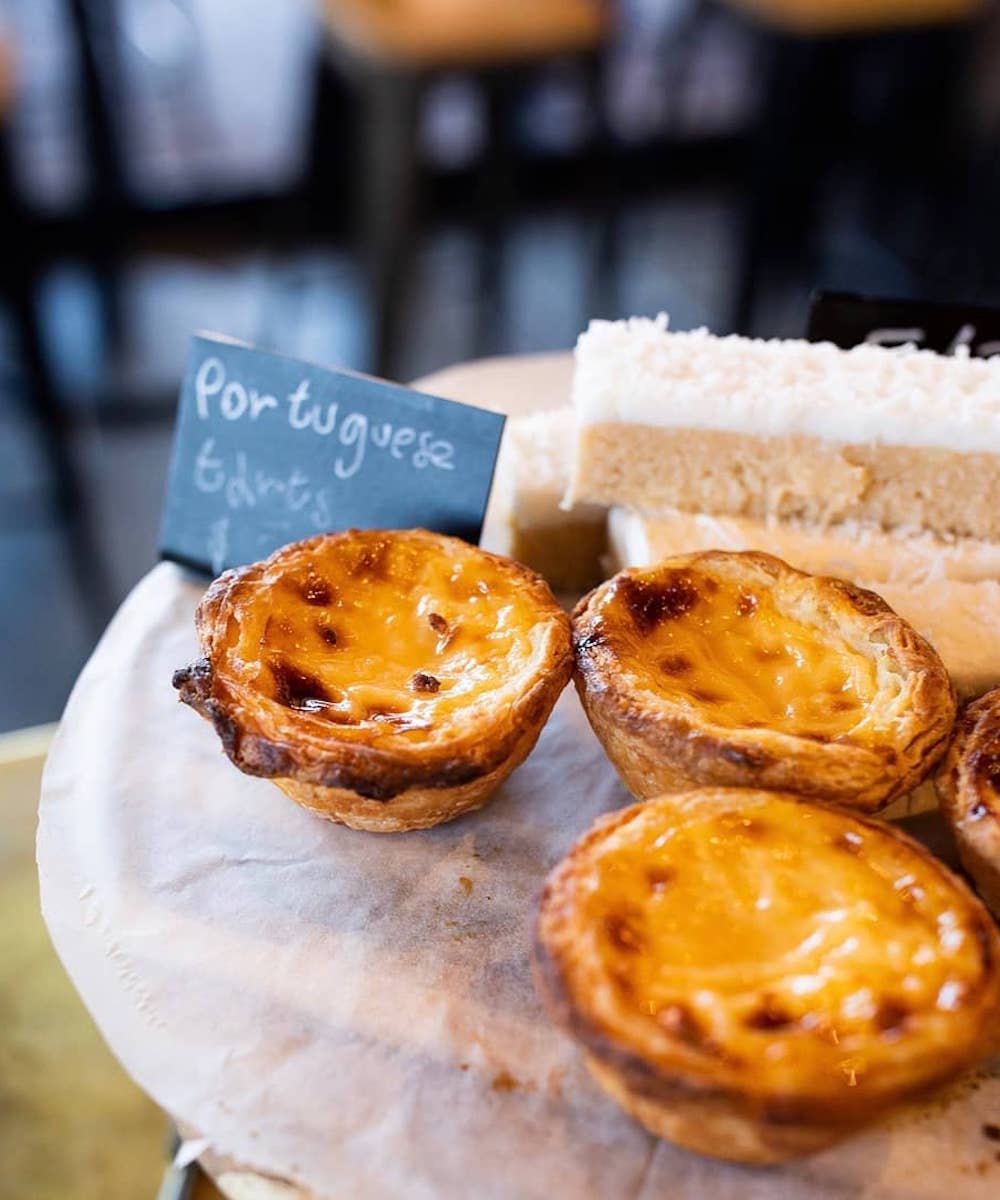 Need more sweet delights? Head to the best bakeries in Perth.
Image credit: Bread In Common, Cafe Pastel, Portuguese Delights, The Glory Box, Pinchos