Let's not beat around the proverbial bush—'Rona has cut local commerce-off at the knees over the last year. We're not yet out the other side (getting close—fingers crossed!) but our beloved local businesses are ready and waiting to be supported. And the guys at Xero—who are big supporters of small biz—are keen to see us all do our part where possible in 2021.
The great news is, according to a recent Xero survey, three in five Australians (61%) have already revealed their intentions to buy more from small businesses this year.
So, whether it's shopping for gifts, special occasions, groceries, or just some new threads for the helluvit (new year, new you, right?), here are some ways to show small businesses some extra lovin' in the New Year.
Make 2021 The Year Of The Weekender
Who needs a summer in Europe with a backyard like ours? Since you can't head overseas on a month-long Contiki, make the most of those long weekends and public holidays coming up. Hit the road and check out some regional tourism operators instead—and don't forget to sample some of that fine regional produce while you're at it. Victorians can taste the best of the best pinot noir at Curly Flat winery, near Mt Macedon. If you're heading south from Sydney, make sure you check out Robertson Cheese Factory (which has homemade cheeses, sweets, ice cream and gelato). Otherwise picking berries at Cooloola is always a winner for Queenslanders on the Sunshine Coast.
Swap Mass-Made Art For Bespoke Originals
Art is just about the most unique and personal gift you can give a person (including yourself), but it's all the more special when the price you pay does more than fill big biz's pockets. Rachael Sa.ra is a contemporary Aboriginal artist and designer from Goreng Goreng Country who uses art as a powerful tool for storytelling. She describes her style as feminine, fun and engaging, and we describe it as down-right-bloody-beautiful. You can shop her canvases, prints and merch on her online store.
Speaking of mind-blowing designs, there's one beautiful reason to get your next event invites custom made (instead of doing your own Word doc hack job) and it's Paperlust—an online platform that spruiks the talents of Australia's best designers. Not only are they a beloved small biz supporting sole traders and freelancers across the country, but their range of designs is second-to-none.
Swap Big Gyms For Tight-Knit Fitness Families
Thanks to some serious industry-wide pivoting, getting fit no longer requires you to even leave the house. Many smaller fitness studios Down Under have opted to take their classes online, opening them up to the whole country. Some of these studios include Flow Athletic who offer over 70 live streamed yoga, pilates, strength and cycle classes each week. There's also Master Pilates who can hook you up with over 40 pilates videos for all levels (they'll even sweeten their already sweet deal with a month of free access). And finally, Love Athletica will make you fall head over heels for the healthy lifestyle with their 'At Home With Love' option, giving you access to 200+ yoga and pilates videos, plus three live classes each week. Supporting small biz never felt so damn good.
Swap Fast Fashion For Thoughtful Local Threads
While it can be easy to cash in on a cheap cami from your local mega-chain, it's a lot more satisfying to shop for threads from small local biz. To point you in the right direction, our mates at Xero have gone ahead and shared some of their favourite local labels. First up is Obus – creators of beautiful and practical wearables for modern women. Their online store is swimming with flawless fashions and accessories that will give your wardrobe a much-need pop of colour.
If you're in the business of bolstering your cool factor, you need to hit up street label, HoMie. Not only are their threads too cool for school (and any other institution, educational or otherwise), 100% of their profits go towards supporting young people affected by homelessness or hardship. Just try shopping anywhere else now that you know that.
And if you're looking to jazz up your outfits with some show-stealing accessories, head straight to Haus of Dizzy's online store. It's brimming with jewellery and accessories handmade by Kristy Dickinson – a proud Wiradjuri woman with no less than twenty years in the biz. Dickinson describes her pieces as 'conversation starters' that feature strong political and social messages, as well as a focus on her Indigenous culture.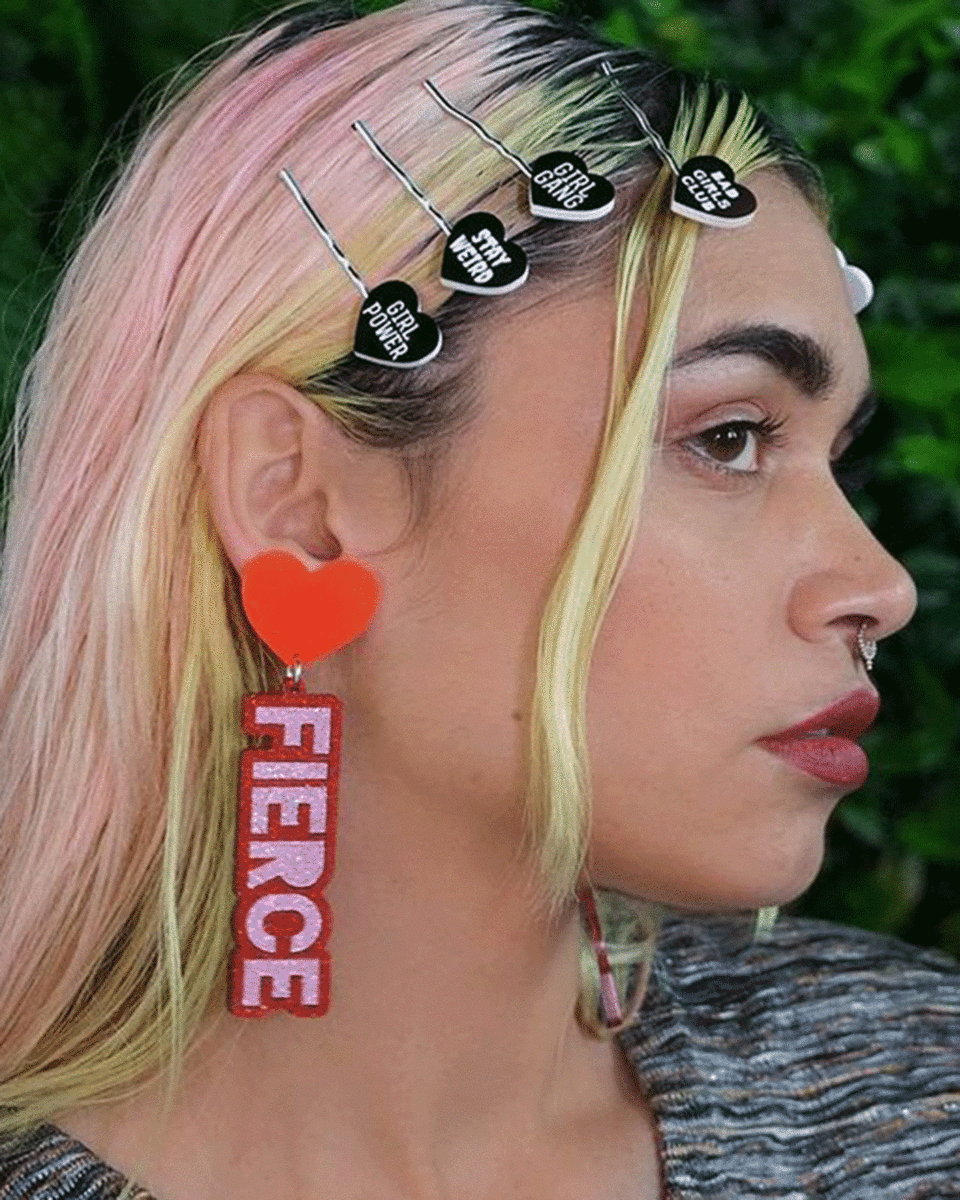 Swap Supermarket Chains For Ethical Grocers
No doubt after all this small business supporting you'll be hungry for some fresh local produce—well, Your Grocer has you covered. Your Grocer is an online Aussie food market that was born from the need for a place that aggregated all of our huge agricultural sector's independent retailers in one place. So now all you have to do is place your order and sit back while they collect your delicious bits from a whole slew of juicy local businesses.
Suffice to say, joining Xero in making a promise to support small business in 2021 is nothing short of a pleasure thanks to the countless independent brands that make our Aussie business scene so rich and diverse. So, as you open your wallets in the New Year, remember that every buck spent makes a bigger difference to the smaller guys making a living doing what they love.
Image credit: Haus of Dizzy
This article is sponsored by Xero and proudly endorsed by Urban List. Looking to start your own small business in 2021? For a limited time, you can get 50% off new Xero plans for the first three months when you purchase before January 31st, 2021. T&Cs apply.
Thank you for supporting the sponsors who make Urban List possible. Click here for more information on our editorial policy.