SHOP 1875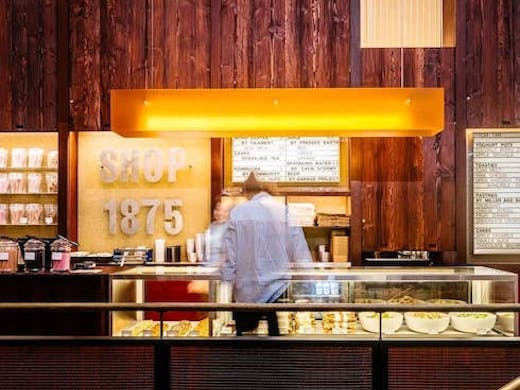 The Verdict
Just when you thought the State Buildings couldn't possibly get any better, they go ahead and open SHOP 1875—a retro-style Aussie milk bar brimming with nostalgic eats that'll take you right back to days spent riding to the neighbourhood corner shop to spend your hard earned pocket money.
We're talking classic sandwiches like continental rolls and breakfast toasties, a delicious house-made vanilla slice and the humble corner store lolly bag to fill those arvo sugar cravings. Plus, there'll also be a rotating selection of fresh seasonal salads and other divine cakes and pastries from Miller and Baker to get you through the work day. They've even got Nitro coffee on tap.
The oh so charming SHOP 1875 is now open within the State Buildings from 7am to 3pm Monday to Friday. Swing by and scope out all the delish options on offer.
Image credit: SHOP 1875
---
You May Also Like
Bakeries & Delis
Highgate, WA
Located directly across from Hyde Park on William St in Highgate, Chu Bakery is…
Bars & Pubs
North Fremantle, WA
North Fremantle has just scored a cracking new neighbourhood bar from co-owners…