Just when you thought the State Buildings couldn't possibly get any better, they go ahead and open SHOP 1875—a retro-style Aussie milk bar brimming with nostalgic eats that'll take you right back to days spent riding to the neighbourhood corner shop to spend your hard earned pocket money.
We're talking classic sandwiches like continental rolls and breakfast toasties, a delicious house-made vanilla slice and the humble corner store lolly bag to fill those arvo sugar cravings. Plus, there'll also be a rotating selection of fresh seasonal salads and other divine cakes and pastries from Miller and Baker to get you through the work day. And while it's all bound to transport you to yesteryear, make no mistake, the offering stacks up to today's standards. Hell, they've even got Nitro coffee on tap.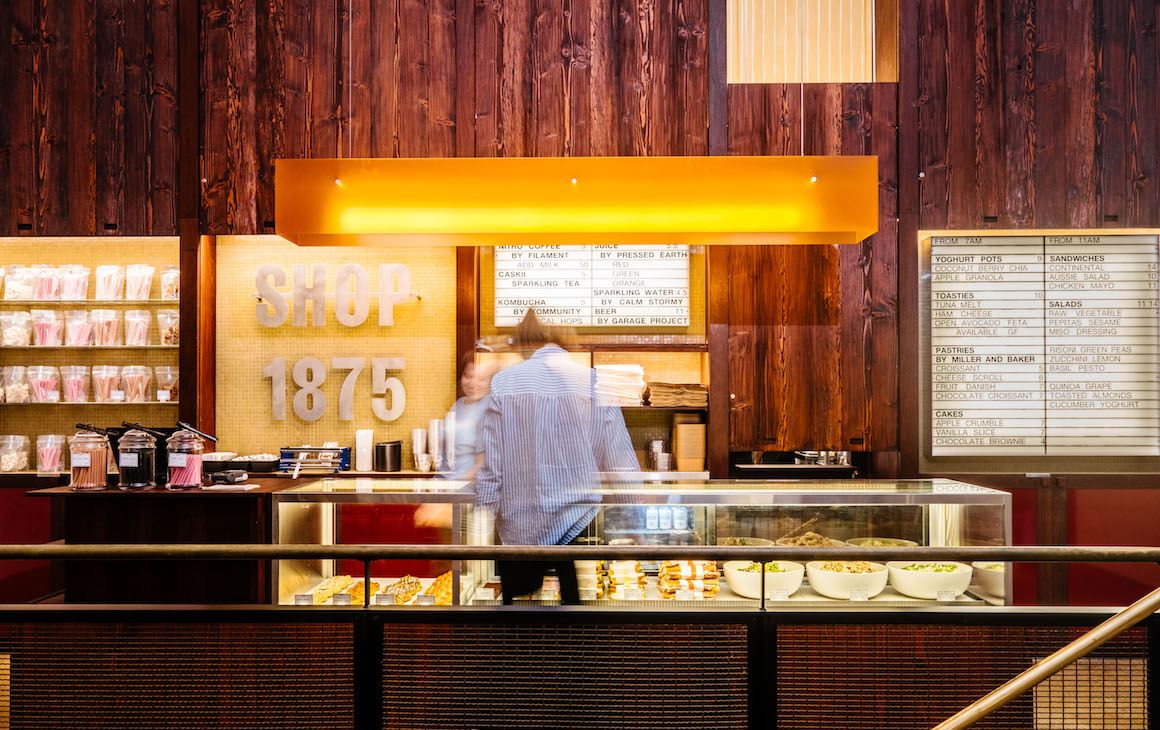 Much like the menu, the store's design delivers big on the old-school vibes but with that special State Building's touch. Think beautiful reclaimed jarrah and oregon timber counters and shelving, retro menu displays, lolly jars and warm sepia-toned lighting. And if you really love the vibe, you can even stock up on some pretty sweet merch too.
The oh so charming SHOP 1875 is now open within the State Buildings from 7am to 3pm Monday to Friday. Swing by and scope out all the delish options on offer.
While you're there, why not take a minute to plan your ultimate State Buildings staycation at COMO The Treasury.
Image credit: Supplied