If you've been to the State Buildings since Perth came out of lockdown, you'll notice a bit has changed. It's still got everything we always loved—sophisticated charm in one of Perth's most beautifully restored heritage buildings along with a whole lot of Perth's best restaurants—but a few not-so-little updates have really elevated the place and to be honest, we'd happily move in.
The Wine Merchant popped up back in June and is the place to go for a good drop to drink and a delicious snack or two and not long after that, Pooles Temple opened its doors in the spot that was once Halfords. The underground jazz bar is home to live music, classic cocktails, succulent oysters and decadent toasties that will keep you going come midnight.
If you're looking for a more substantial feed, you'd do well to book yourself dinner at Post. It's had quite the makeover, keeping everything you know and love—like Ada's famous gnocchi—but adding plenty of new dishes; all of which you're going to want to try. If you're not the kind of person to order carbonara when you're out, do yourself a favour and make an exception at Post. The team had a new pasta machine added to the kitchen during lockdown and the stuff coming out of it is pure gold.
For the meat lovers of Perth, the bistecca is always the perfect choice, and the pan-roasted market fish will never disappoint. Of course, you can always opt for the smaller antipasti—think beef carpaccio, crumbed King George whiting and stracciatella—and make a meal out of those if you're the kind who likes to share.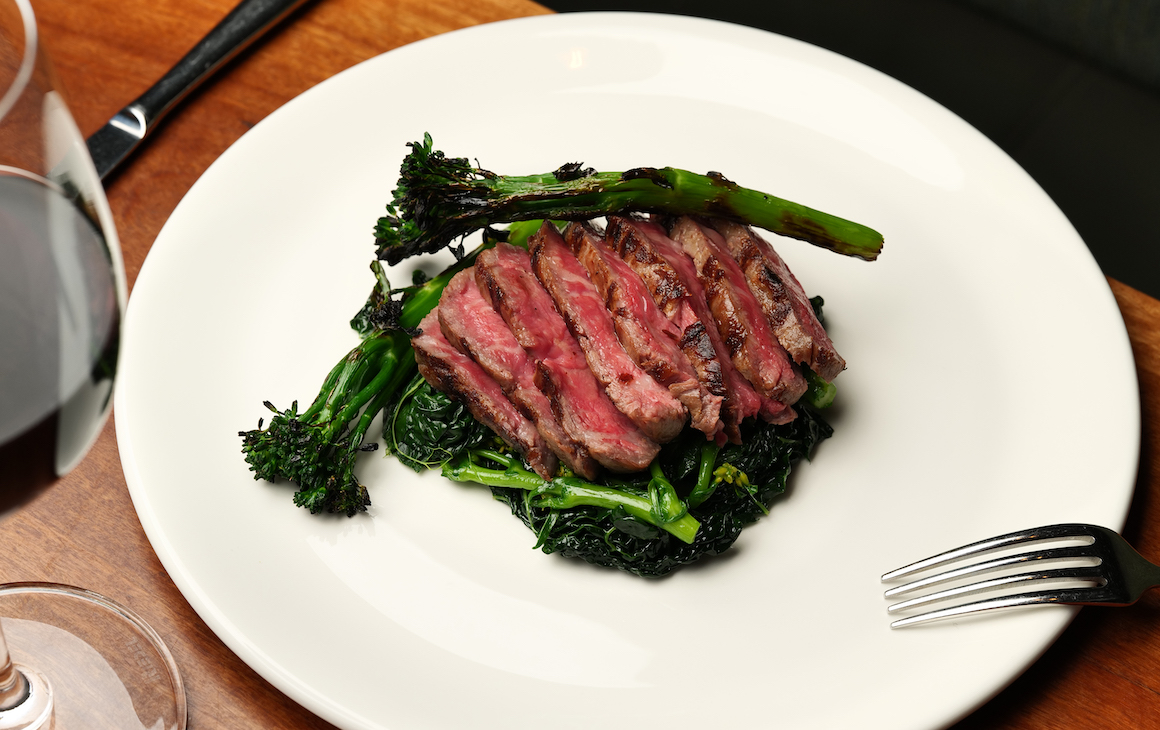 Whatever you do, save room for the tiramisu and don't plan on sharing it, after one bite you'll want to lick the plate clean. It's got a good kick of masala and, while some would say it's the perfect way to end the night, we'd say it's a nice way to kick off the rest of your night out.
While you're at the State Buildings, you might as well pop into Petition Beer Corner, Wine Merchant or Pooles Temple for a cheeky nightcap.
If you're doing the night right, you would have booked a room at COMO The Treasury so you can pop yourself in the lift and climb into an uber-comfortable king bed in the wee hours of the morning.
COMO The Treasury was awarded the title of The Best Hotel In Australia, New Zealand and the South Pacific by Travel and Leisure in July and just yesterday took out the top gong in Condé Nast Traveler's 2020 Readers' Choice Awards, and that pretty much says it all. You'll understand exactly why when you step into your jaw-dropping room. Each room is different but you can always expect stunning furniture, plenty of space to get comfortable, a nice big bathroom which makes getting ready for your night out an absolute dream, and let's not forget the bath. Quite honestly, it's hard to make yourself leave the room but the food at Post (or any of the building's restaurants) is well worth it.
When you wake up after your big night out, breakfast will be waiting for you at Post which starts with a fresh juice—the very best cure for your aching head—as well as fruit and pastries if you so desire, before you dig into the menu which comes complete with all the usual suspects from granola and oats to eggs and crushed avo.
After that, you might want to venture to the pool or head back to your room for a soak in the tub or a movie in bed, but if you're ready to go all out, book yourself a massage or a facial (or both!) at COMO Shambhala Urban Escape and watch all your worries melt away.
Book yourself a night here and then once you're all blissed out, head this way for more things to do in Perth.
Image credit: Supplied
Editor's note: Urban List editors independently select and write about stuff we love and think you'll like too. Urban List has affiliate partnerships, so we may get revenue from your purchase.