As the temperature drops, our desire for ramen exponentially increases. Nothing quite hits the same as slurping up some noods out of a bowl of steaming hot ramen, packed to the max with delicious toppings, like barbequed pork, soft-boiled eggs and nori.
Luckily the Sunshine Coast has some seriously slurp-worthy ramen spots to fuel your winter cravings; places where chopsticks are your new BFF and cheat day is a whole lot more tasty. Use your noodle and satisfy your next craving with the best ramen joints on the Sunshine Coast in 2023.
Umami Ramen
Maroochydore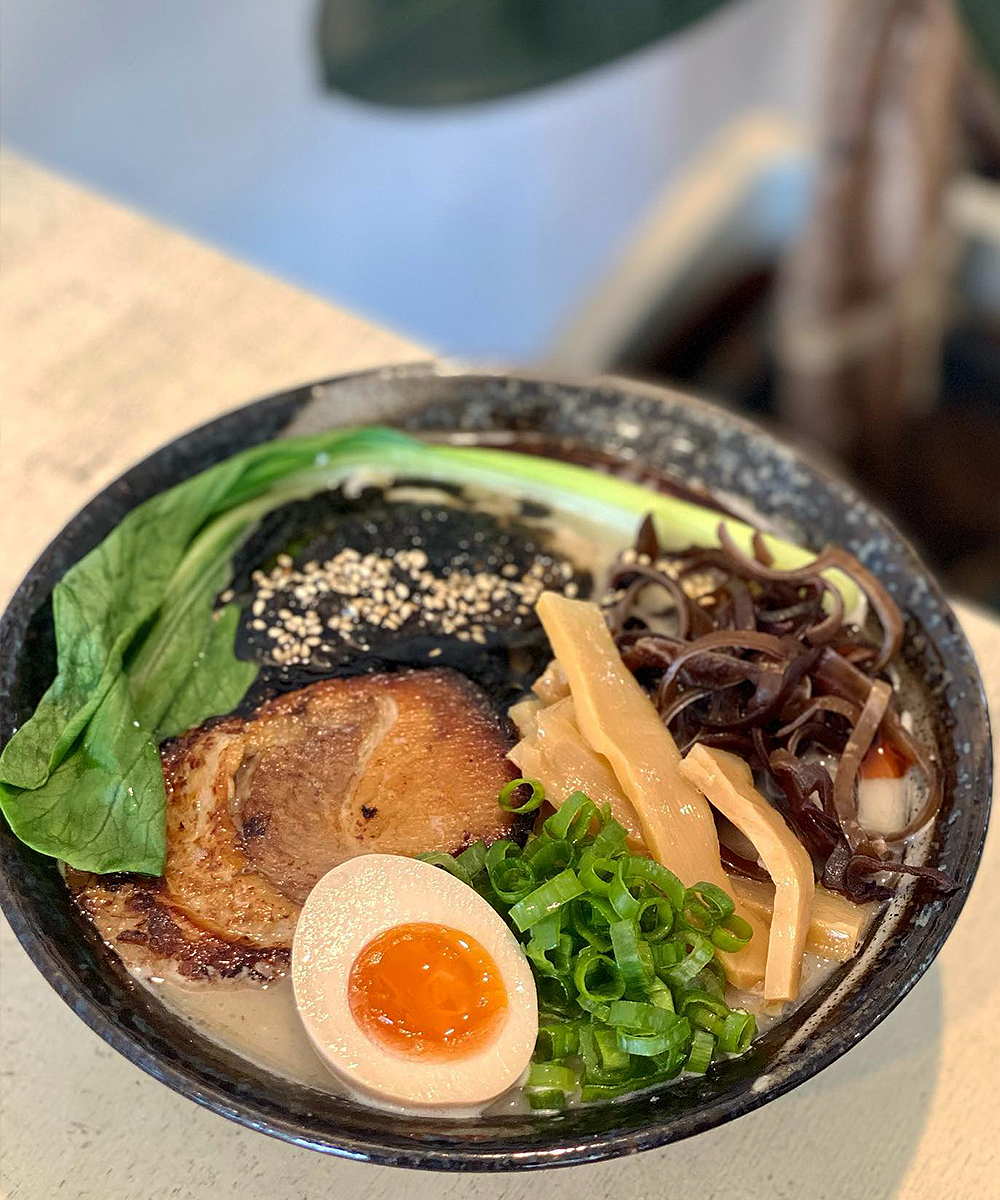 Without a doubt, Umami is the king of Sunshine Coast ramen when it comes to this famous feel-good dish. Hands down the best, the piping hot bowls here will not disappoint. With eight options to choose from, along with extra toppings, you'll even find a special ramen here for your vegan friend.
We're suckers for the spicy red ramen with chilli oil and char-siu pork shoulder and the tonkotsu ramen with a creamy pork broth, wood ear mushrooms and flavoured egg. Order their infamous wok-charred soy beans for a snack while you wait.
Nobozu
Mooloolaba
Known for dishing up fresh, delicious and authentic Japanese fare from its Mooloolaba location, Nobuzo is a favourite among the best Japanese restaurants on the Sunshine Coast. Among some of the best ramen we've slurped down is the Osaka Ramen on a red miso base and the Hokaido ona white miso base.
If you've already given those two a go, there's many more steaming bowls of delicious ramen flavours, including spicy miso, soy and yuzu pepper that will warm you up big time. We also love that there are plenty of vegetarian options, so no one has to miss out.
Rice Boi
Mooloolaba
This Mooloolaba izakya-style dive bar-meets-restaurant is definitely up there when hunting down the best ramen on the Sunshine Coast. There's no sign of sad instant noodles at Rice Boi—only a superior gourmet bowl which pack a punch.
While they've only got one ramen on the menu, this one is worth travelling for—and you're certainly spoiled for choice with other Japanese eats on the packed menu. Slurp down the My Ramen, packed with chicken karaage, roast chicken broth, baby corn, egg, nori, spring onion, bambo and naruto. This is street food at its best.
Ikko Japanese Kitchen
Maroochydore
Calling all ramen lovers. Ikko Japanese Kitchen is known as one of the best sushi spots on the Sunshine Coast but never fear, the ramen here is just as good. The cha shu pork ramen is the most popular ramen and vegetarian friends are well-catered for with the tempura vegetable soup.
Or why not just devour the entire menu? Trust us, with an array of curries, dons and bento boxes gracing the menu, you won't be able to stop at one bite. A round up of the best ramen on the Sunshine Coast wouldn't be complete without Ikko Japanese Kitchen.
Bamboo House
Maroochydore
If you're one of those people who likes being spoiled for choice when looking at a menu, then you'll find your happy place at Bamboo House.
This laidback BYO restaurant offers almost every type of Japanese dish you can think of and it won't break the bank. The ramen is absolutely slurp-worthy and comes in three flavours; shoyu ramen, classic miso ramen and spicy miso ramen. They also offer very affordable delivery, if you want to eat your noods from the comfort of bed.
Sushi Yah Man
Noosa Junction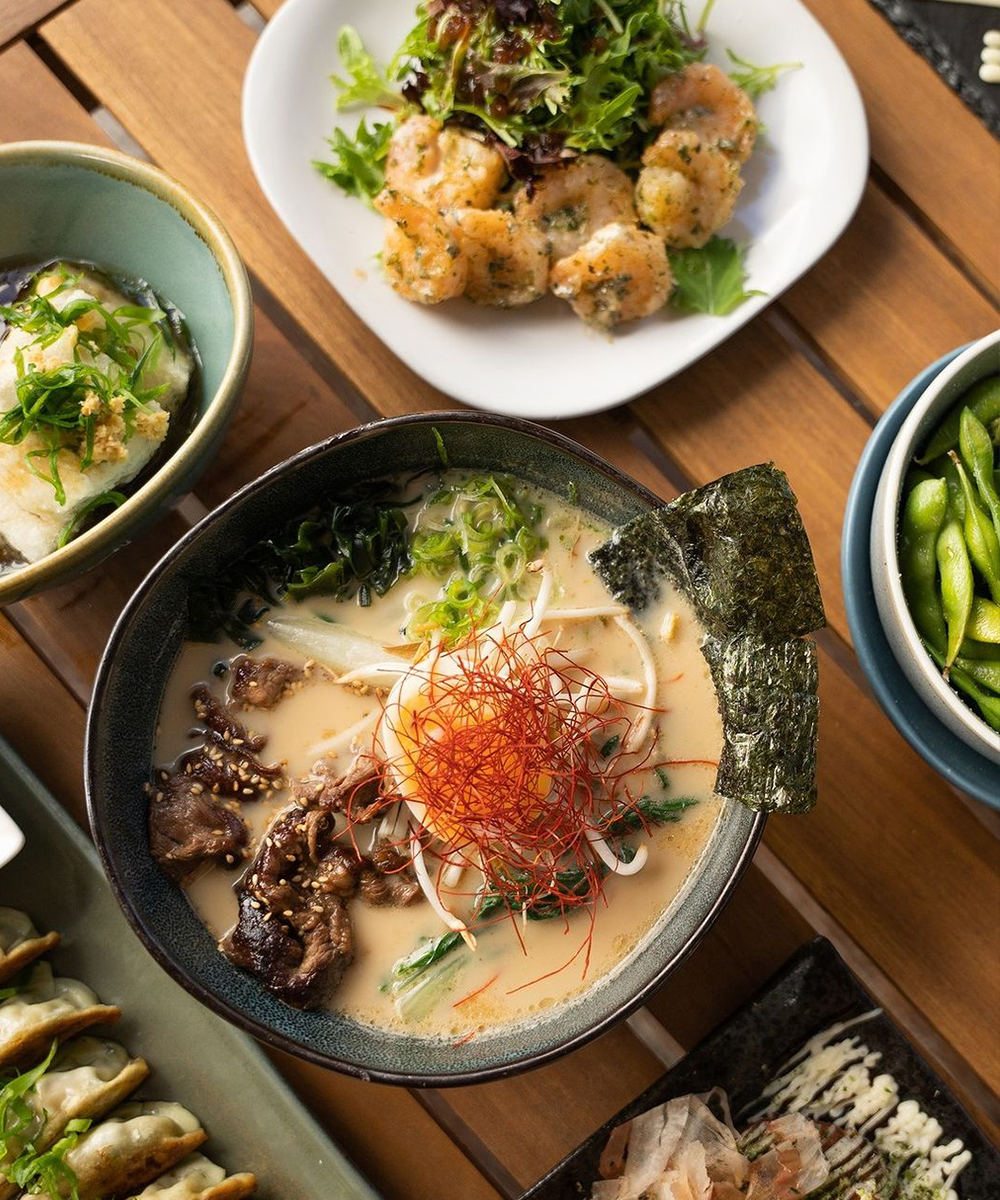 When we heard that Noosa's Sushi Yah Man had introduced ramen to their bulging Japanese menu, we couldn't help but get excited.
Already one of the best Japanese restaurants on the Sunshine Coast, there's a stack of hot winter food here, including chicken, duck, beef, pork and vegetarian. Pair your noods with side of their 'Japanese Tapas' and you're set.
Izakaya Ate
Noosa Heads
Izakaya. It translates to: eat-drink-place. It's basically meant to be a Japanese pub, so what's not to love? While they dish up a huge array of Japanese eats, their ramen offering is concise—four ramen to choose from—but delectable.
Choose from the shouyu ramen with pork chasu, the miso tonkatsu ramen with pork chasu, the shouyu ramen with wagyu gyoza or the vegetarian-friendly soy sauce ramen.
Looking for more belly warmers? Hunt down the Sunshine Coast's best dumplings.
Image credit: Hayley Williamson, Federica Portentoso and Elle Borgward for Urban List