With so many venues being added to Noosa's restaurant scene on the daily, restaurateurs have to try even harder to make their venue stand out amongst the sea of other established and well-renowned venues. These days, it seems the requirements for all new Noosa restaurants include a creative food menu and extensive booze list, 'gram worthy interior design and a chic location frequented by foodies and locals alike.
From fine dining with waterfront views to casual eateries dishing up mind-blowing international cuisine, Noosa takes its food very seriously (and our stomachs are grateful for it). Here's our picks of the best restaurants in Noosa you need to pull up a chair at.
Lucio's Marina
After the iconic, family-owned Lucio's in Paddington closed in 2021 after 40 years of operation, the Galletto's family search for a new home brought them across the border to the Sunshine Coast. The waterfront seafood trattoria and aperitivo bar effortlessly combines freshly caught seafood with premium local produce from the Noosa Hinterland, dishing up an exquisite menu that will keep you coming back, again and again. Lucios' Marina pays homage to northern Italian flavours, with a menu that will transport you to coastal Italy with a nod to the original Lucio's menu. You can't leave without trying the exquisite pesce del giorno, which consists of blue eye trevalla with seaweed butter on fregola sarda, peas and mint.
Paradise Arcade
Cali-Mexican inspired restaurant Paradise Arcade will have you feeling like you've taken a mini vacay to the sunny beaches of Mexico. Serving amazing share plates, authentic tacos, tostadas, burritos, tacos and bowls, these guys are also renowned to make one of the best margaritas on the Coast. Pull up a stool inside or unwind alfresco under palm trees and festoon lights.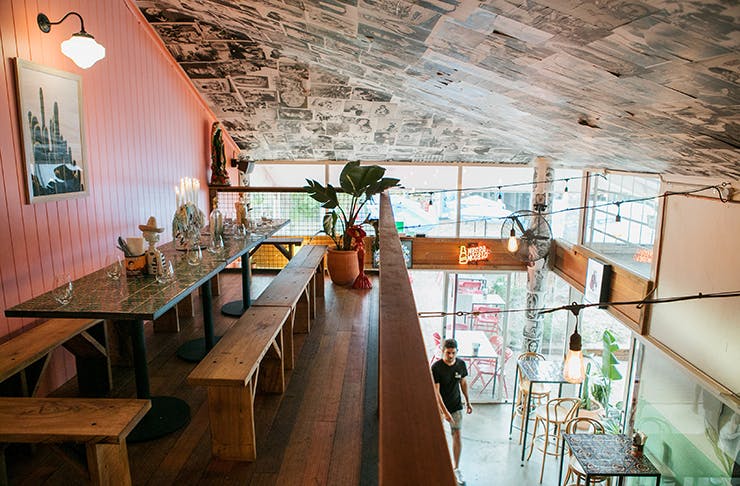 ALBA
Translated as 'white' or 'sunrise', ALBA embodies the true essence of Noosa—it's light, it's breezy, it's refined and it perfectly encapsulates the natural elements of its coastal surrounds. The dreamy space boasts a cafe, providore, pizzeria and a laid cocktail back bar which transforms into a stylish restaurant as the sun sets. ALBA by Kuruvita pays homage to the abundant Sunshine Coast produce, with premium local ingredients and global flavours taking centre stage. Graze your way through the elegant, Asian-inspired menu, starting with nibbles like the Sri Lankan roti with sambar and red coconut chutney and the BBQ pork belly with chilli pineapple salad and peanut caramel.
Sails
For a long, lazy lunch overlooking Noosa Main Beach, then you can't go past Sails. Combining laid-back coastal cool with just the right amount of class and elegance, Sails takes beachside dining up a notch. With a menu full of fresh local produce and a decadent wine list that has won three Australian Wine List of the Year awards, you're guaranteed to be spoiled for choice.
Humble On Duke
Colourful, creative, authentic and just the kind of delightful new dining spot we need in our lives right now. Meet Humble on Duke, the intimate—and yes, humble—14-seater restaurant that has already set tongues wagging in the Sunny Coast hospitality scene with its delicious cuisine, creative twists (blue cheese ice cream, anyone?) and genuine passion for dishing up good, honest food. Humble on Duke mixes it up with their ever-changing weekly menu, but you can rest easy knowing it's always going to be top-notch. Modern Australian flavours take centre stage and are boldly accentuated with Middle Eastern and Mediterranean spices. Continents and flavours combining on a plate make for a truly delectable experience.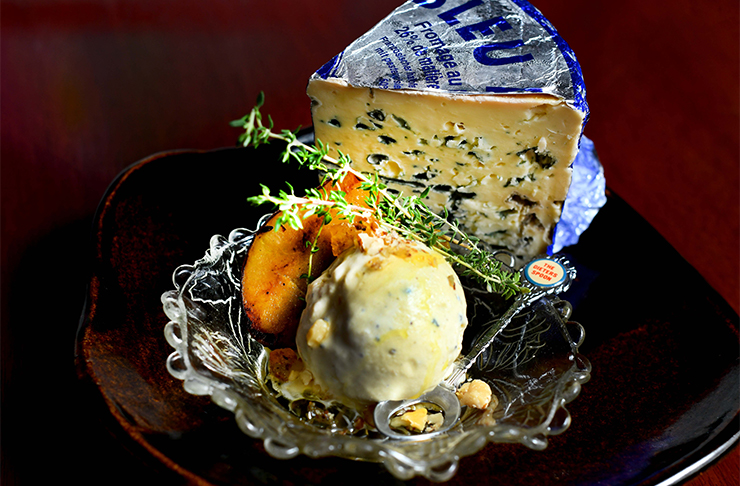 Locale
Nestled down the Noosa National Park end of Hastings Street, Locale is not to be missed. Pop in for a Locale Passion cocktail, and we guarantee you'll be staying through dinner, dessert and an espresso nightcap. Serving authentic Italian dishes, including wood-fire pizzas and a baked pumpkin, sweet potato and buffalo ricotta gnocchi that will change your life, this sophisticated restaurant feels like a hidden slice of Italy in a bustling resort town. An added bonus is that a bunch of their ingredients come straight from their very own Noosa farm.
Light Years
If you're after an effortlessly cool and relaxed dining setting, some truly delicious Asian-inspired eats and delicious cocktails, then Light Years should be your next stop. Their menu is designed to be shared, so you can sample a lot of the goods in one sitting. And when it comes to the goods, well, you'll be spoiled for choice. Think bao buns and dumplings, crispy pork belly, twice-cooked crispy skin chicken, and kaffir lime and coconut panna cotta.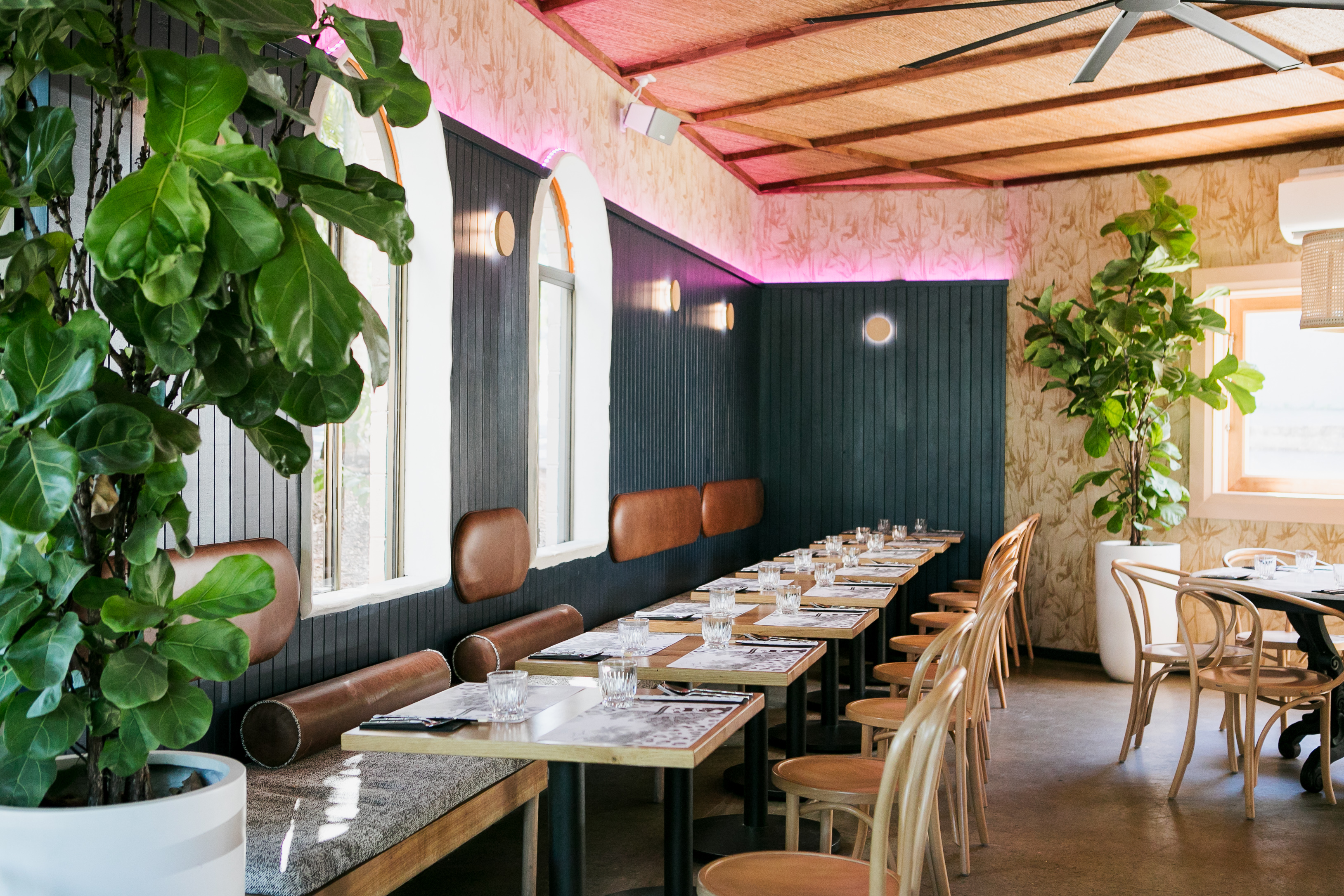 Pucca
If coastal Indian street food, cooked with European techniques and local produce, sounds like your kind of jam, then head straight for Pucca. Sitting in the heart of Noosa Junction, the restaurant fit-out screams old-school Indian luxury hotels, with lots of rattan chairs in the huge outdoor area, lush greenery and a cool, white interior. Satisfy your tastebuds with standout dishes like Dad's Puchkas, where you'll get a mountain of pani puri—perfectly round, hollow little puffs of fried crispiness—delivered to the table, along with a spiced chickpea filling. Then, it's up to you to fill your snack and dive in for seconds. To top it all off, Pucca is home to a boutique gin bar, meaning once you're here, you're not going anywhere else for the night.
El Capitano
If pizza is your thing, then look no further than El Capitano, Noosa's coolest pizza joint. Mosey on in with your mates after a day at the beach and prepare yourself for mouthwatering plates of handcrafted meats and mozzarella, 72-hour fermented sourdough pizzas and all the Aperol spritz your heart desires. Top it all off with a spiced mango daiquiri and some blood orange gelato for the ultimate treat.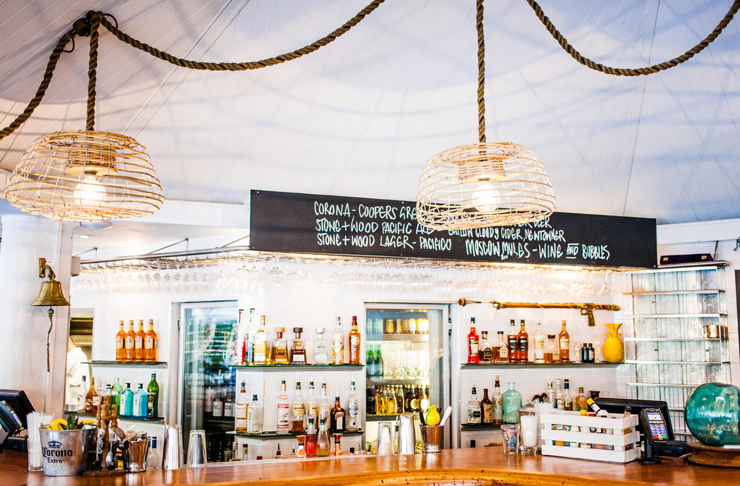 Bistro C
Relaxed beachside dining at its best, Bistro C is all about good food, good drinks and good times. Open for breakfast, lunch and dinner, the folks at Bistro C are serving up culinary delights at all hours of the day. From cauliflower, pea and ricotta cake, to caramelised pork belly with coconut and lychee salad, Bistro C's menu is as versatile as it is delicious. Oh, and their cocktails are nothing short of incredible.
Sum Yung Guys
The lads at Sum Yung Guys are extremely passionate about serving up Asian cuisine, and it shows through the drool worthy menu. Featuring the likes of short ribs, Mooloolaba prawn toast, BBQ Malay chicken and aromatic curries, be sure to cap off your dining experience with the vanilla ice cream with pineapple caramel. You'll be tricking your taste buds into thinking you're on a resort holiday in Thailand with the first few bites.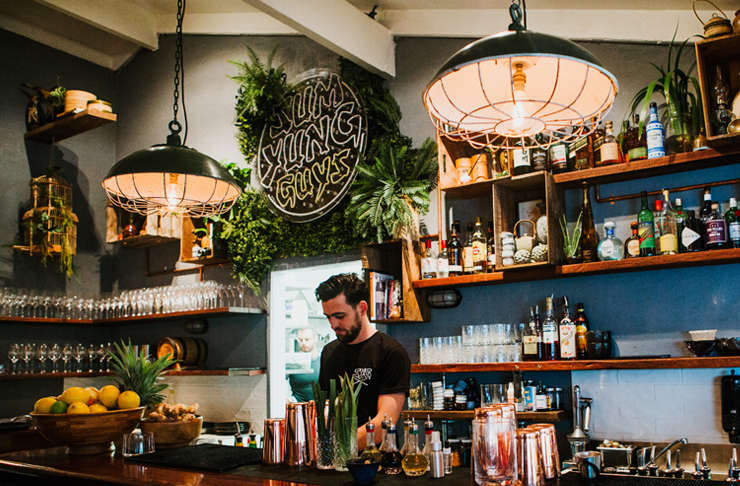 Noosa Waterfront Restaurant and Bar
If you've never been to the Noosa Waterfront Restaurant, then you really need to schedule it in. Tucked away from the busyness of Hastings Street, this gem offers views of Noosa River, delicious Italian-inspired cuisine and a dining experience that is both casual and luxurious. They make their own pasta in-house and also offer gluten-free pastas and pizza bases.
Sushi Yah Man
The folks at Sushi Yah Man may play reggae, but they are very serious about their Japanese food. Bringing their favourite food and music together into the one place has helped them create the ultimate relaxed, fun and delicious foodie experience. An authentic Japanese iakaya restaurant that doubles as a sushi bar, Sushi Yah Man is the ultimate destination for anyone who loves their Japanese food.
Bombetta
If you love Italian, then pay local favourite Bombetta a visit. Offering traditional Italian for both takeaway and dine-in, it's not hard to see why everyone raves about this Noosa Junction hotspot. The only thing bigger than their pizzas is their extensive wine list, which features some Italian drops that pair perfectly with their delicious Italian eats. Be sure to leave room to try their Aurora frozen desserts for a sweet treat that will blow your mind.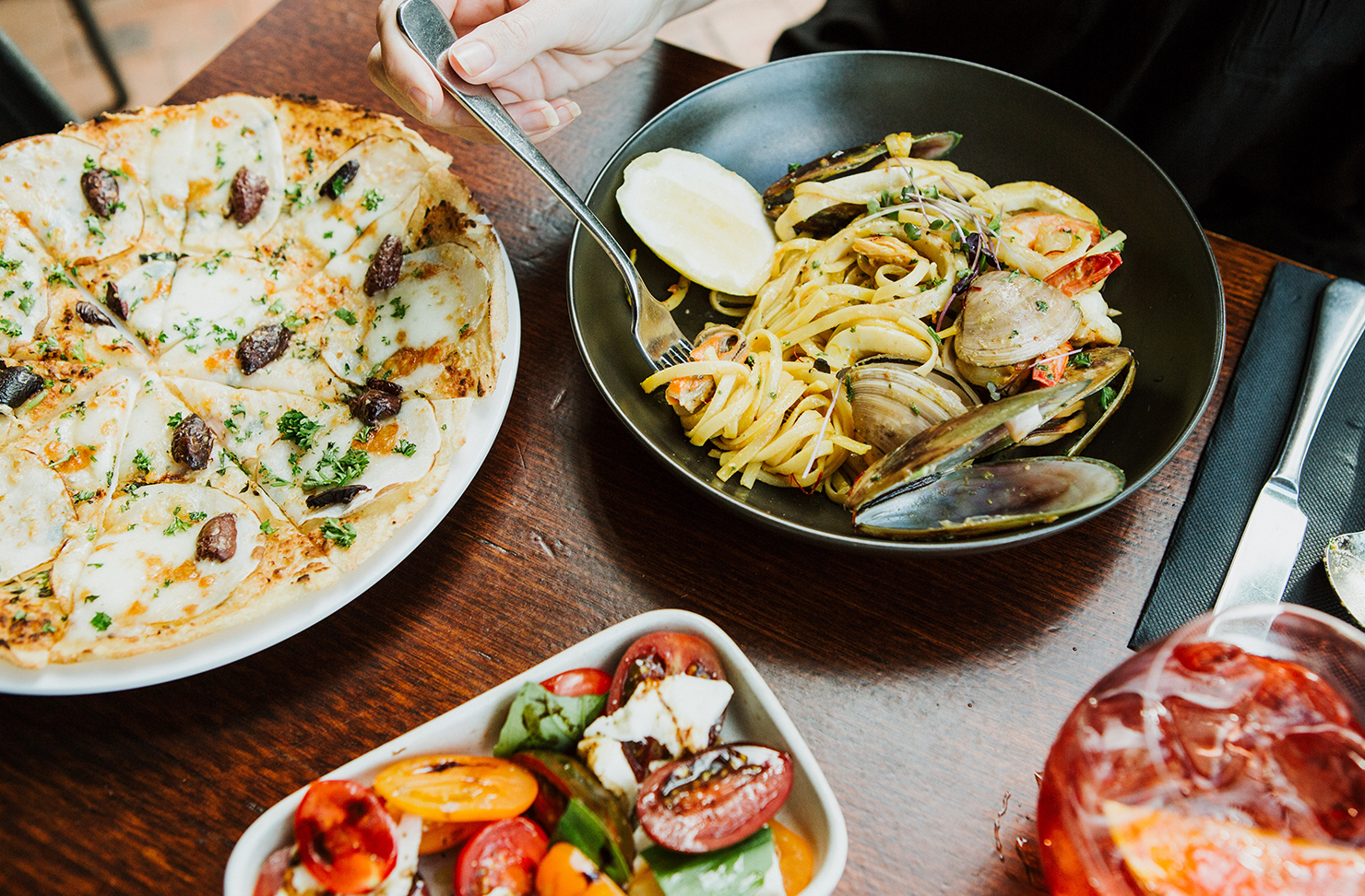 Thomas Corner Eatery
Relaxed, riverside dining at its best, Thomas Corner Eatery is popular with both visiting and local food lovers. Their menu is focused around fresh, local and seasonal produce, so the food is always delicious. Stop in for breakfast or lunch, and treat yourself to some truly amazing eats while soaking up the stunning views of the Noosa River. Just another day in paradise.
Sumi Open Kitchen
With an expansive open kitchen, a night at Sumi Open Kitchen will be as tasty as it is entertaining. On offer is the 'Trust the Chef' menu, which is either four or six courses of delicious Japanese-inspired cuisine. So, all you have to do is sit back, relax and watch the chefs do what they do best while you wait for your culinary surprise.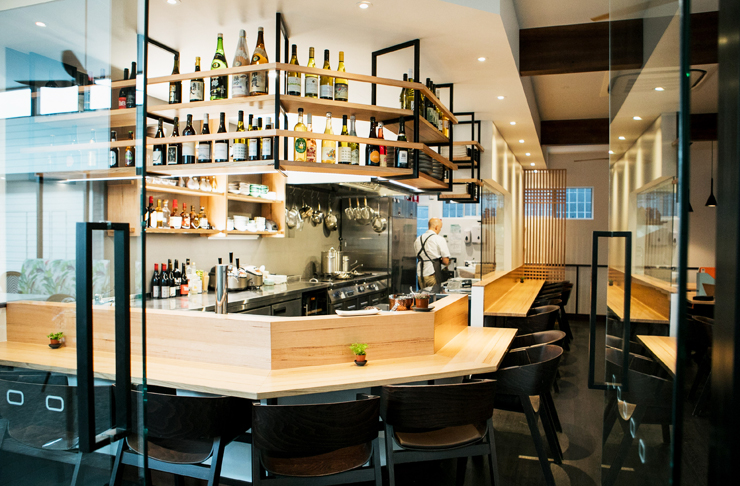 Moonstruck
Once you step inside Moonstruck's snug interior, you're immediately enveloped in the warm lighting and glinting mosaic marble floors that emanate old-school European cafe vibes. You'll notice right off the bat that a big part of Moonstruck's charm is in all those unique, well-thought out details. Besides amazing boutique roasted coffee—courtesy of Boy himself—and an unique range of gin, Moonstruck's menu will not let you down when it comes to food. If you're after a quick breakfast or lunch you can dip in and grab a coffee, a pastry, a toastie or even a classic Reuben sandwich. If you're looking to stay a bit longer, you can indulge in one of Moonstruck's cheese and charcuterie platters, of which there are vegan and vegetarian options.
Embassy XO
Suckers for Yum Cha probably already know about Embassy XO. Serving up some of the best Yum Cha and modern Asian cuisine on the Sunshine Coast, it's a local favourite—for many delicious reasons. With a la carte, banquet, yum cha and bar menus, there's all kinds of moreish eats up for grabs. It also doubles as a wine bar, so lovers of a good drop can get their fix too. Winning.
Is all this delicious food making you feel like you need rest and reset, while you nurse your food baby? Take it slow and rejuvenate at the Sunshine Coast's best day spas which are worth a visit.
Image credit: ALBA, Ariana Gillrie, Bianca White , Hayley Williamson and Lumea Photography