So you've been enlisted to organise the office Christmas party—eek. The pressure is on and chances are you're scratching your head for ideas. From casual drinks on a Friday afternoon to an all-out festive bash of epic proportions, it's time to get together, spread some holiday cheer and help even your most uptight co-worker let loose.
To ensure the team are throwing you high fives long after the night is over (and you're on the boss' nice list), we've rounded up the best Sunshine Coast Christmas party venues in 2023 for your upcoming silly season shindig.
The Dock
Mooloolaba
Looking for a prime venue for your Christmas party on the Sunshine Coast and don't know where to start with planning? You're in luck because events just so happen to be The Dock's specialty.
The hardest choice you'll make is choosing between booking their Whale One boat, a 19-metre catamaran which can fully cater for 90 guests for a two-hour cruise, or the The Dock Restaurant which can seat 300 people and has multiple unique venue spaces. The Dock is a clear stand out as one of the best spots to host your Christmas party on the Sunshine Coast.
M.V. Catalina
Noosa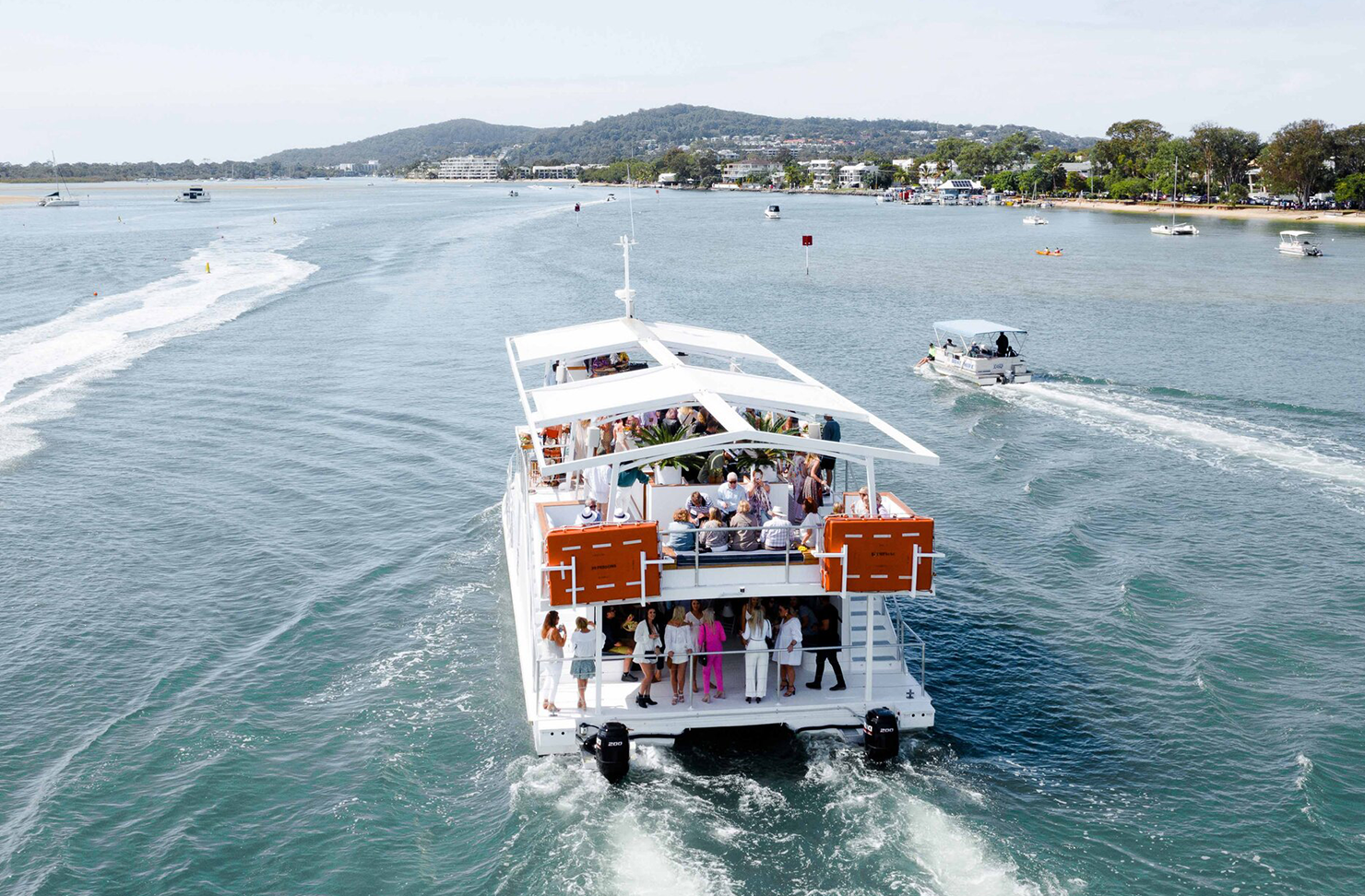 It's been a hectic year (or three years?) to say the least, so you and your work buddies deserve to round out 2023 in style, and there's no better way to do that than aboard the M.V. Catalina. M.V. Catalina Noosa is the largest fully licensed vessel on the Noosa River with space for 160 passengers comfortably (cocktail) over two levels.
With its understated, bright and contemporary décor, M.V. Catalina provides the ultimate fully catered luxury experience. Let their expert skippers choose the best cruising and mooring locations while you sip on Sauv Blanc from the Terrace Bar atop the picture-perfect boat. Providing ample backdrops for those tipsy group shots, we can't think of a better way to sail into a new work year.
The Rooftop Bar
Maroochydore
Incredible views, a stunning fit-out with a retractable roof, cocktails that'll have you ordering another on first sip, and a global menu that is packed with fresh flavours—welcome to The Rooftop Bar. The Rooftop Bar is a grand, seven-storey high lavish bar and garden, located across the road from Ocean Street and wouldn't be out of place in Brisbane, Sydney or even Melbourne.
Let's run through the Christmas party perks shall we? Panoramic views, extensive list of wines and spirits, a great selection of local beers on tap, 40 cocktails (yep, that's right), and a customisable menu. The Rooftop Bar really is in a league of its own and that is why it is, hands down, one of the coolest Christmas party venues on the Sunshine Coast.
Circa Rooftop
Maroochydore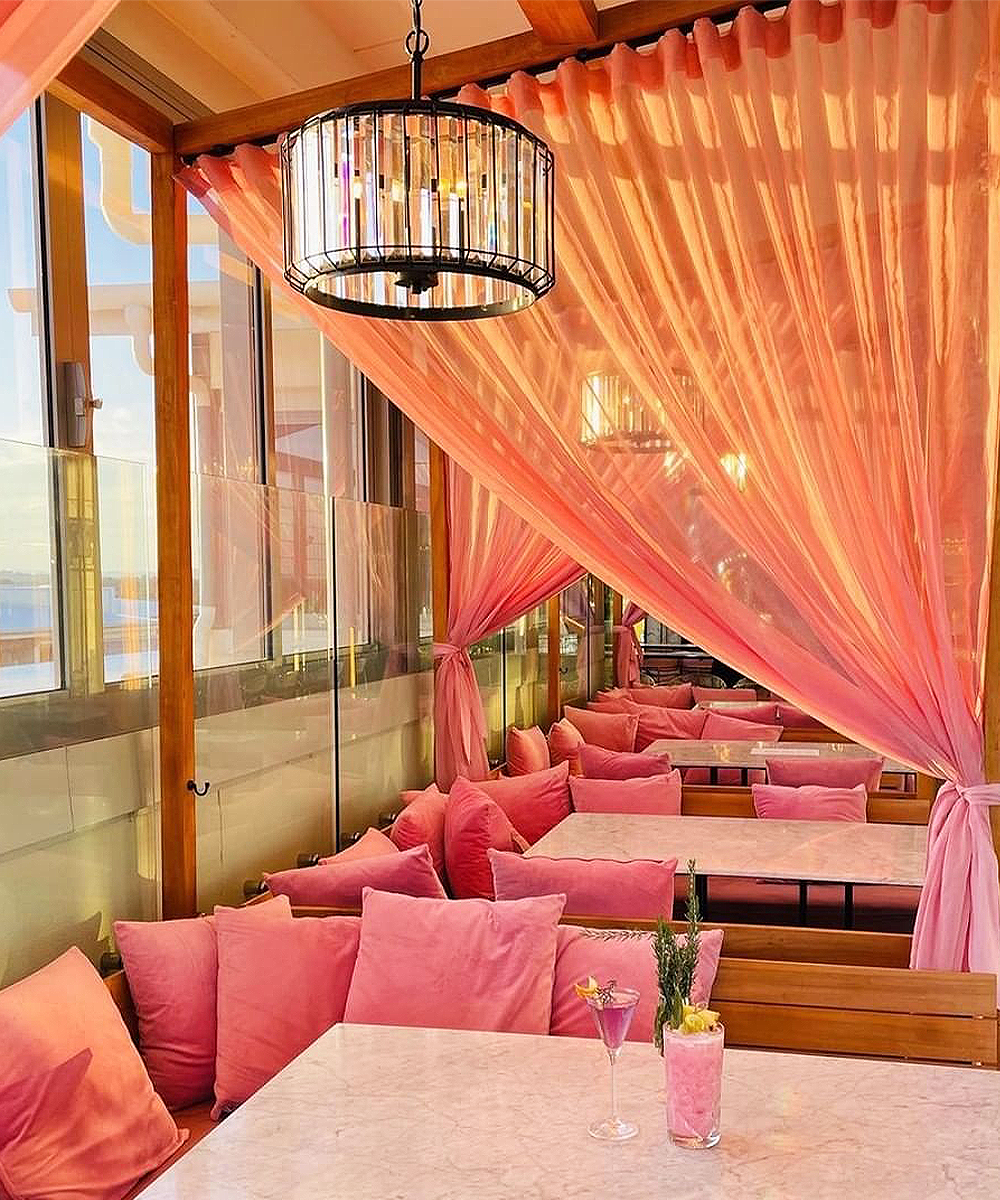 Perched high at the top of The Kontiki building in the heart of Maroochydore, Circa Rooftop is a relaxed mix of rooftop bar meets cocktail lounge meets restaurant. Offering panoramic views of the ocean and hinterland, Circa's extensive drinks and cocktail menu is inspired by the decadence of the 1920s and is certainly not to be scoffed at.
Their boutique rooftop has a number of flexible event spaces and exclusive use of the floor is ideal for group sizes of 250 guests, or you can book one of the smaller event spaces for an intimate Christmas get-together.
Noosa Boathouse Bistro and Bar
Noosa
Boasting three different venue styles and sizes over three levels, Noosa Boathouse sits pretty on the shores of Noosa River. Make the most of the restaurant's private jetty, cross the fairy-light lined boardwalk and watch your coworker's faces light up as you enter the venue by boat.
Catering to groups of 2o people to 35o people, here you can dine on fresh seafood and local produce while celebrating the work year that was. Sunset and river views come free of charge. Check out their range of Christmas party packages here.
Sum Yung Guys
Noosaville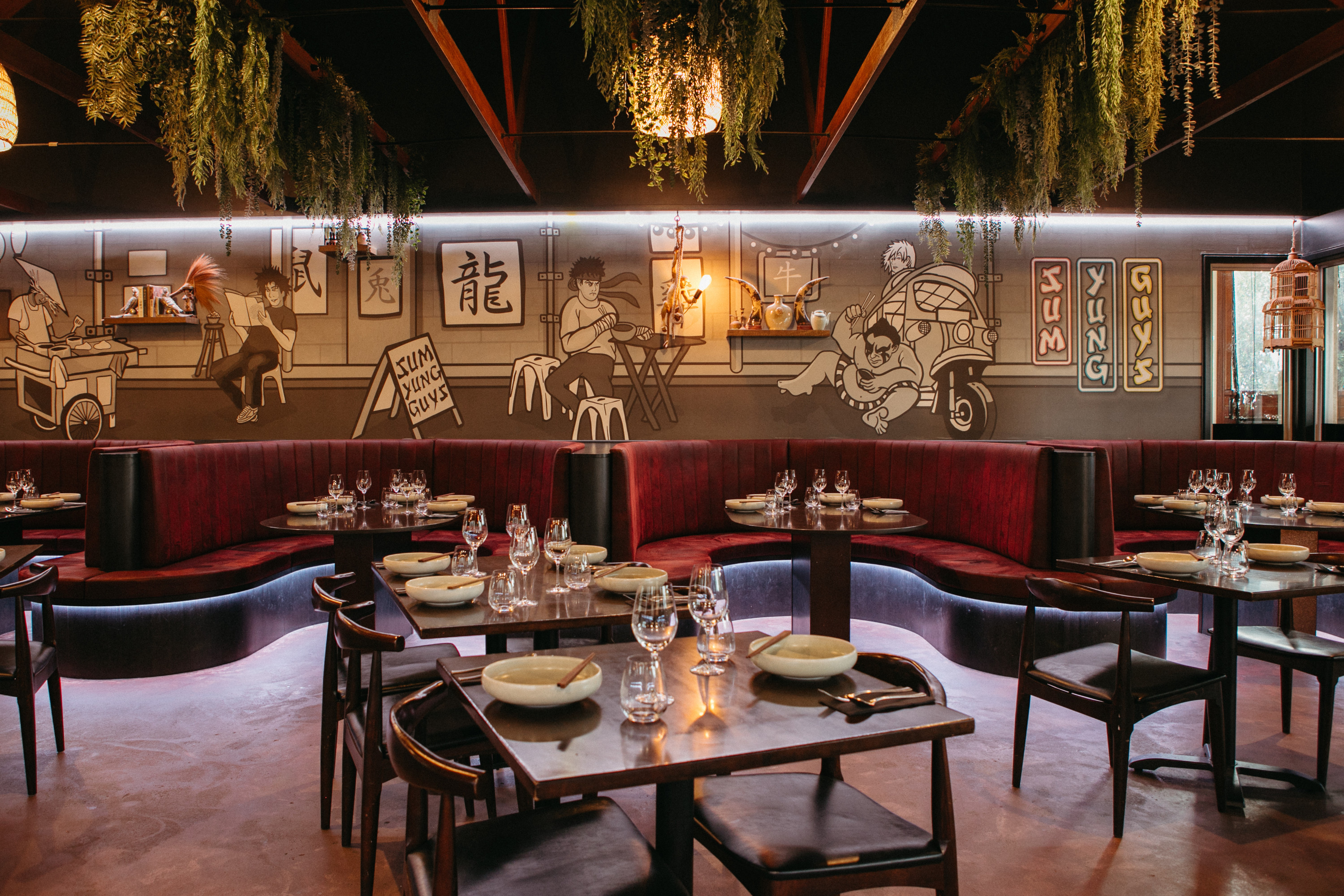 Christmas is all about bringing people together, good times and great food, which is why one of our favourite local venues is Sum Yung Guys.
When you think about it, it's the perfect precursor for Christmas Day—plates filling the table, food being generously passed around and everyone always eating wayyyy too much. The Sum Yung Guys legends curated wicked personalised function packages, with space for up to 130 people.
Miss Moneypenny's
Noosa Heads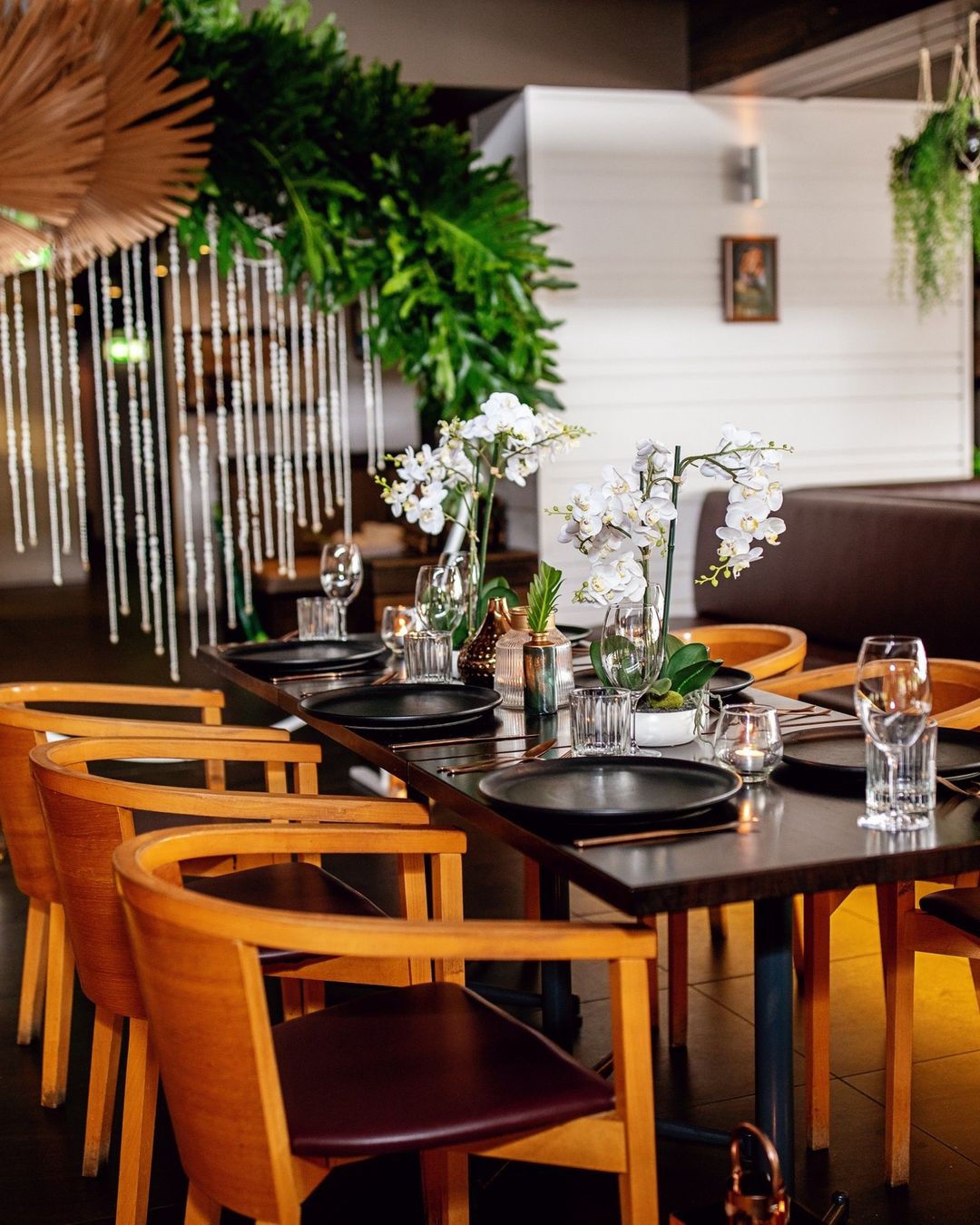 Noosa's favourite fine dining restaurant doesn't just look good, it packs a punch in the event space too. Take your pick between the Bar Lounge, The Sunset Deck, The Dining Room or semi-pivate dining booths which will allow you to bask in the unqiue ambience of Miss Moneypenny's, while in a secluded space.
There's no doubt Miss Moneypenny's offers the perfect locale for your upcoming Christmas party and with a fantastic central location on Hastings Street, there's plenty of post-party options to hit up.
Rice Boi
Mooloolaba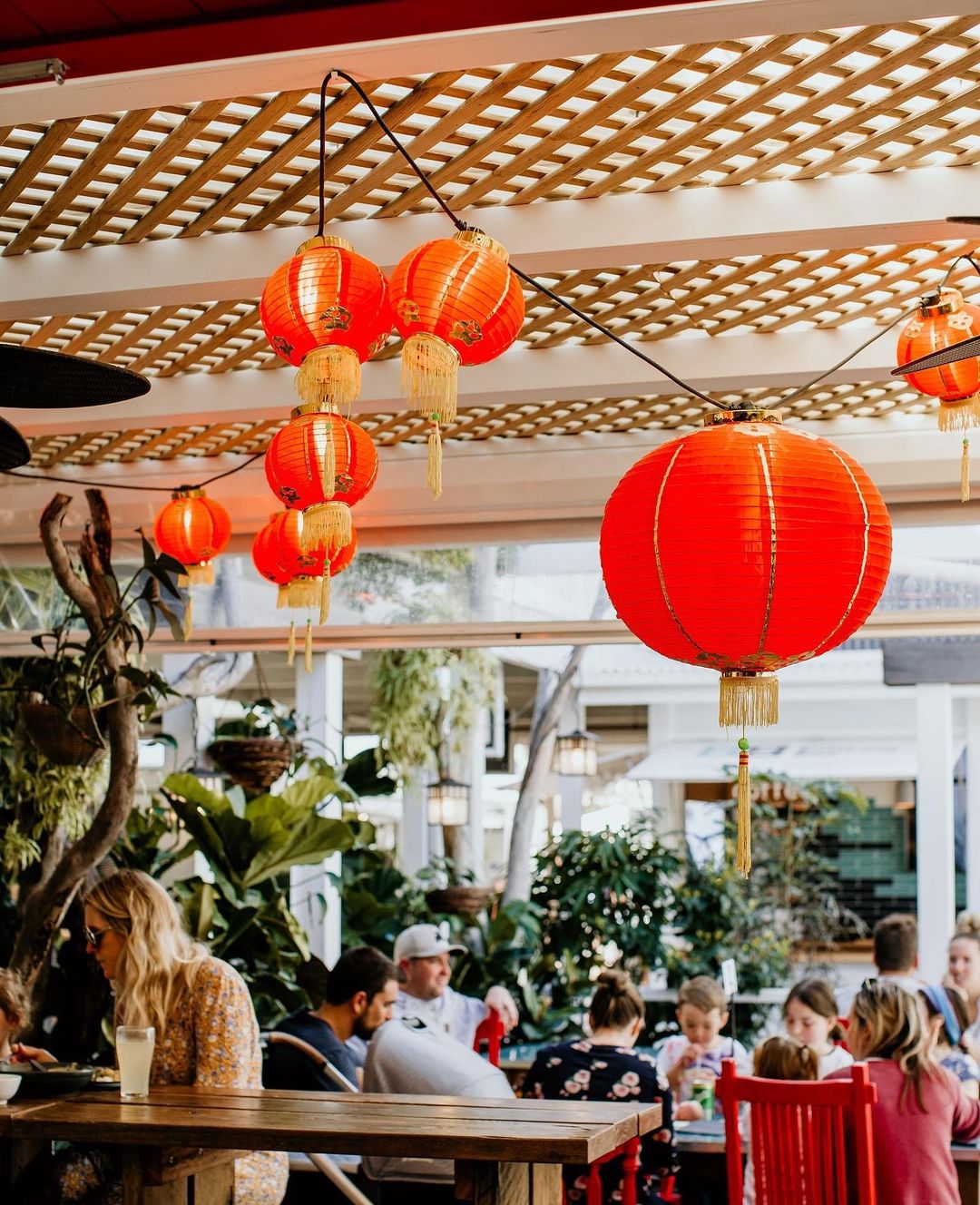 Rice Boi boasts a grungy upstairs dive bar which is undoubtedly one of the hottest places to book for an intimate Christmas party. We already know they dish up the goods when it comes to tasty Asian street-style eats, and with this waterfront space comes a more refined beer, cocktail and wine list—perfect for those festive feels.
The team offers epic functions in Rice Boi "Upstairs" for both the outside and inside balconies, or the exclusive use of the entire bar. There is a minimum of 20 people per function, with a 180 person capacity—the function canape menu is one of the best we've tried.
Brouhaha Brewery
Maleny & Baringa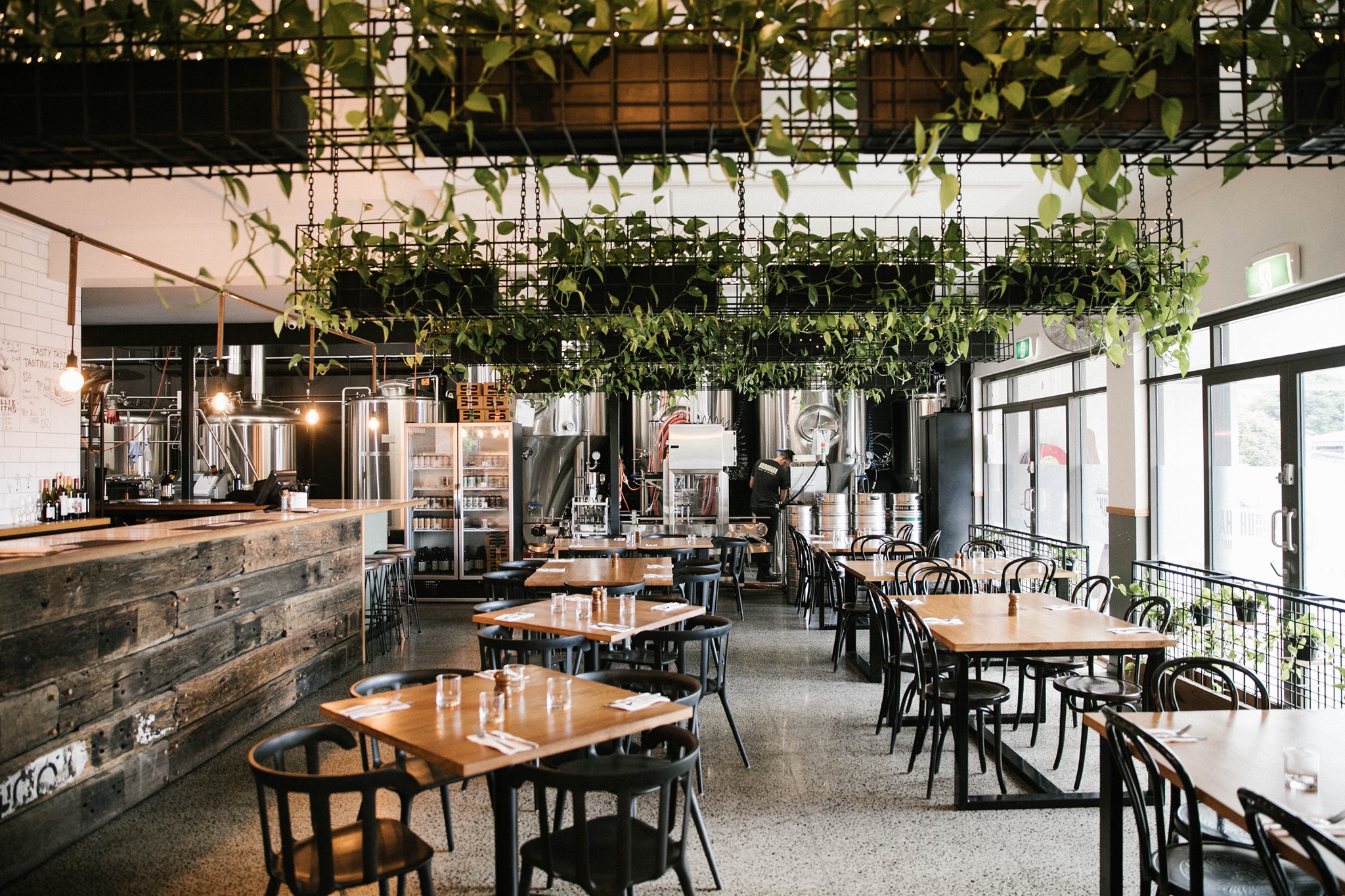 Gather the troops, load up a minibus (don't forget the Christmas karaoke playlist for the drive home) and head to Brouhaha Brewery in Maleny or Baringa, where festive fun will ensue.
Both are versatile multi-level venues, practically made for those balmy summer nights, so you can book a few tables for an intimate end-of-year soiree, or get in touch directly with the Brouhaha team to book out a larger space. With a selection of delicious small and large eats and an incredible lineup of beers on tap fresh from the brewery, we think there's no better way to say 'hoppy' holidays.
Pier 33
Mooloolaba
If you're looking for a chilled farewell to 2023 (good riddance), Pier 33 is a no brainer. Make your way The Wharf Mooloolaba for a gorgeous Christmas party with laidback vibes.
The Hamptons-style waterfront venue is perfect for Christmas parties of all sizes, with a range of stunning spaces including The Picket Room, The River Room, the Waterfront Patio, Pier 33 Bar Area and even exclusive use of the entire restaurant and bar. If you have a larger Christmas party planned let their events team do the heavy lifting with their array of function packages, which cater up to 400 people.
Holey Moley
Maroochydore
Nothing screams silly season quite like a Christmas party at Holey Moley in Maroochydore. Hit the 18-hole mini golf course to blow off some steam from the crazy year that has passed, or perhaps you have a score to settle with a work mate. Either way, they have a fully-stocked cocktail bar and tasty bites on hand to keep your stamina up for loads of mini golfing fun.
An easy to organise Christmas party venue on the Sunshine Coast, expect plenty of laughs with a labyrinth of holes showcasing a variety of wild and whacky themes. There's a reason Holey Moley is known as the creator of Australia's best mini golf courses, par none. Check out their 2023 Christmas party packages here.
Aussie World
Glenview
Let's face it, our inner child comes out to play at Christmas time, so what better place to let them run wild than with a party at Aussie World? Let the team at Aussie World handle all of the nitty gritty with their all-inclusive function packages which can cater up to 1800 people and give you exclusive access to 30+ rides.
While you and your work mates let loose in the park, stuff your faces thanks to their delicious catering packages, and then party into the night with live entertainment. Hands down, one of the most unique Sunshine Coast Christmas party venues.
Looking for somewhere to rendezvous for post-party drinks? Sip your way through our list of the Sunshine Coast's best bars.
Image Credit: Lumea Photo for Urban List & supplied imagery