As the summer temperatures continue to rise and our social calendars heat up in 2023, we've found some of the coolest events on the Sunshine Coast to ensure you won't be missing out this March.
From the Noosa Festival of Surfing to Dog Surfing Championships to the Great Australian Dunny Race (yes, it's a thing), your social calendar is set to be packed with fun, family-friendly events this month. We're ready to roll on into the best events happening on the Sunshine Coast this March.
Need Some More Ideas? We Got You.
Noosa Festival Of Surfing
The much-loved Noosa Festival of Surfing is back this March, securing its place as the longest-running and best-loved surf event in the world. Since 2010, the Noosa festival has attracted record levels of competitors each year, as well as thousands of spectators from near and far who come to see the legends of the sport, as well as the now world-famous surfing dogs. The ever-popular beach bar, live music, art shows, shaping exhibitions, World Surf Reserve activations, and of course world-class surfing will be some of the highlights over the nine day festival.
THE DETAILS
When: Friday 3 March to Sunday 12 March
Where: Noosa Main Beach
For more information, click here.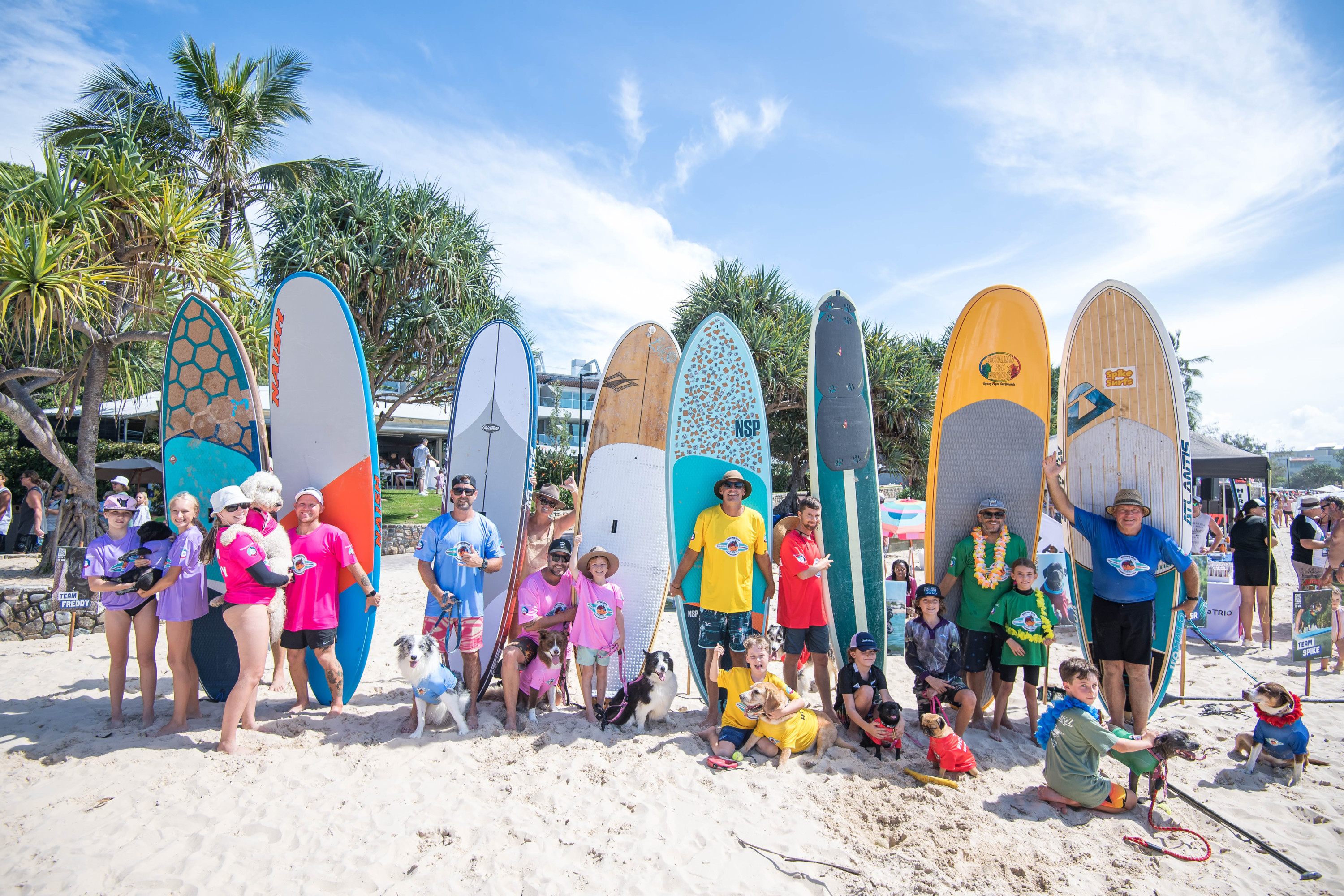 Noosa Surfing Dog Championships
Surf's up, doggos. The 2023 VetShopAustralia Surfing Dog Championships are making a big splash at
Noosa Main Beach this Saturday 4 March. Get ready to see ten teams of super-talented
pups and their human companions battle it out on the waves to take home the coveted Best Wave Award, as part of the much-loved Noosa Festival of Surfing. Dr. Mark Perissinoto, head veterinarian at VetShopAustralia, predicts that this year's event will be the biggest yet, drawing in a crowd of dog-lovers and surf enthusiasts from far and wide. Now in it's eleventh year, the line-up features some old favourites, like three-time winners Hugsley and Jonesy as well as some new pups on the block.
THE DETAILS
When: Saturday 4 March, from 3pm
Where: Noosa Main Beach
For more information, click here.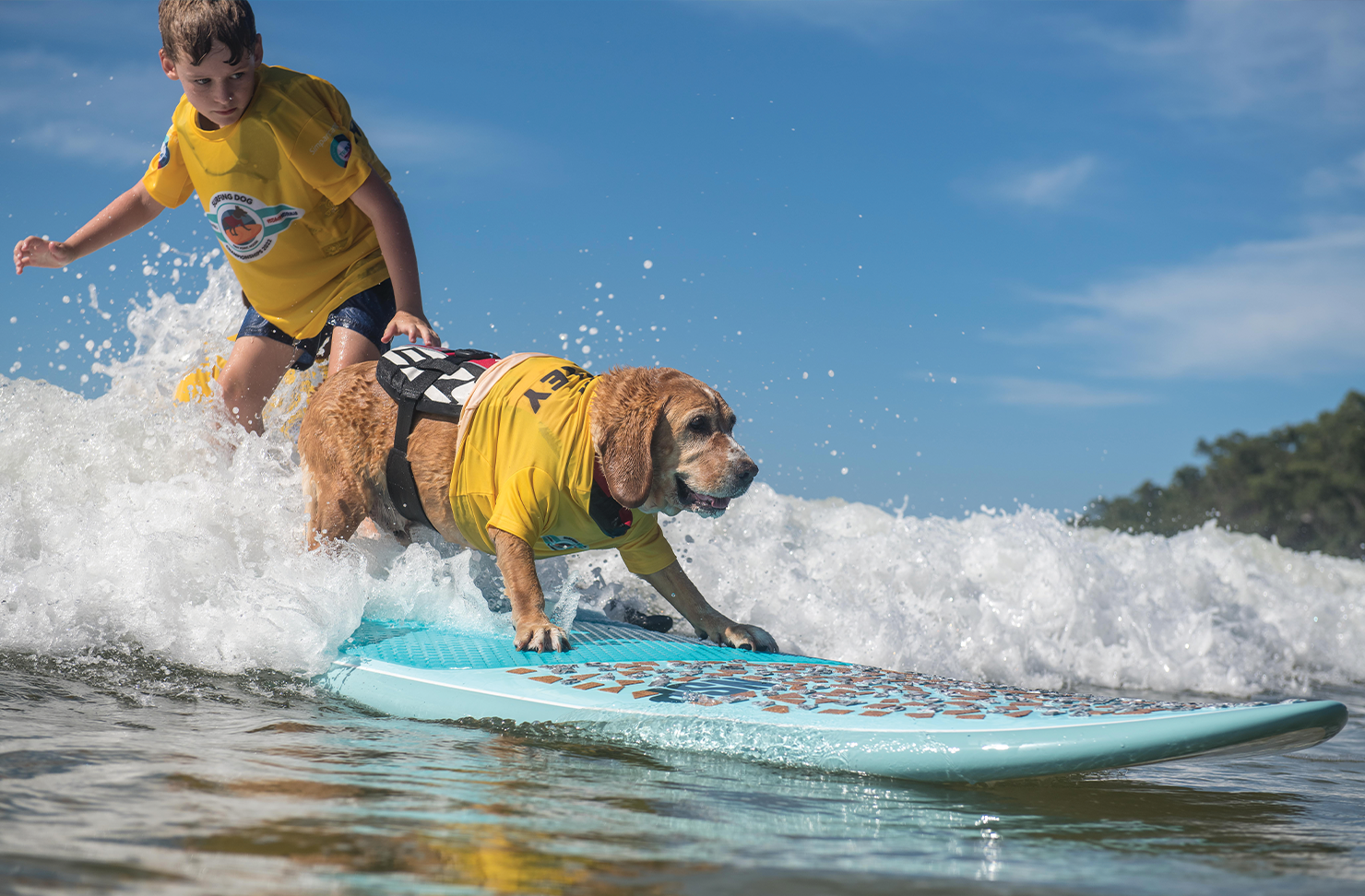 Australian Romantic & Classical Orchestra
This year, the Australian Romantic & Classical Orchestra celebrates their 10th anniversary—10 years of exploring historically informed performance through memorable concerts and enriching education programs. They will celebrate with a series of concerts that journey from the luxury of Vienna to the rugged landscapes of Scotland, from the close intimacy of chamber music to the grandeur of the full orchestra. The orchestra will perform their 'Viennese Vogue' concert in Caloundra on Sunday 5 March and tickets are expected to sell out quickly.
THE DETAILS
When: Sunday 5 March, from 3pm
Where: The Events Centre, Caloundra
For more information, click here.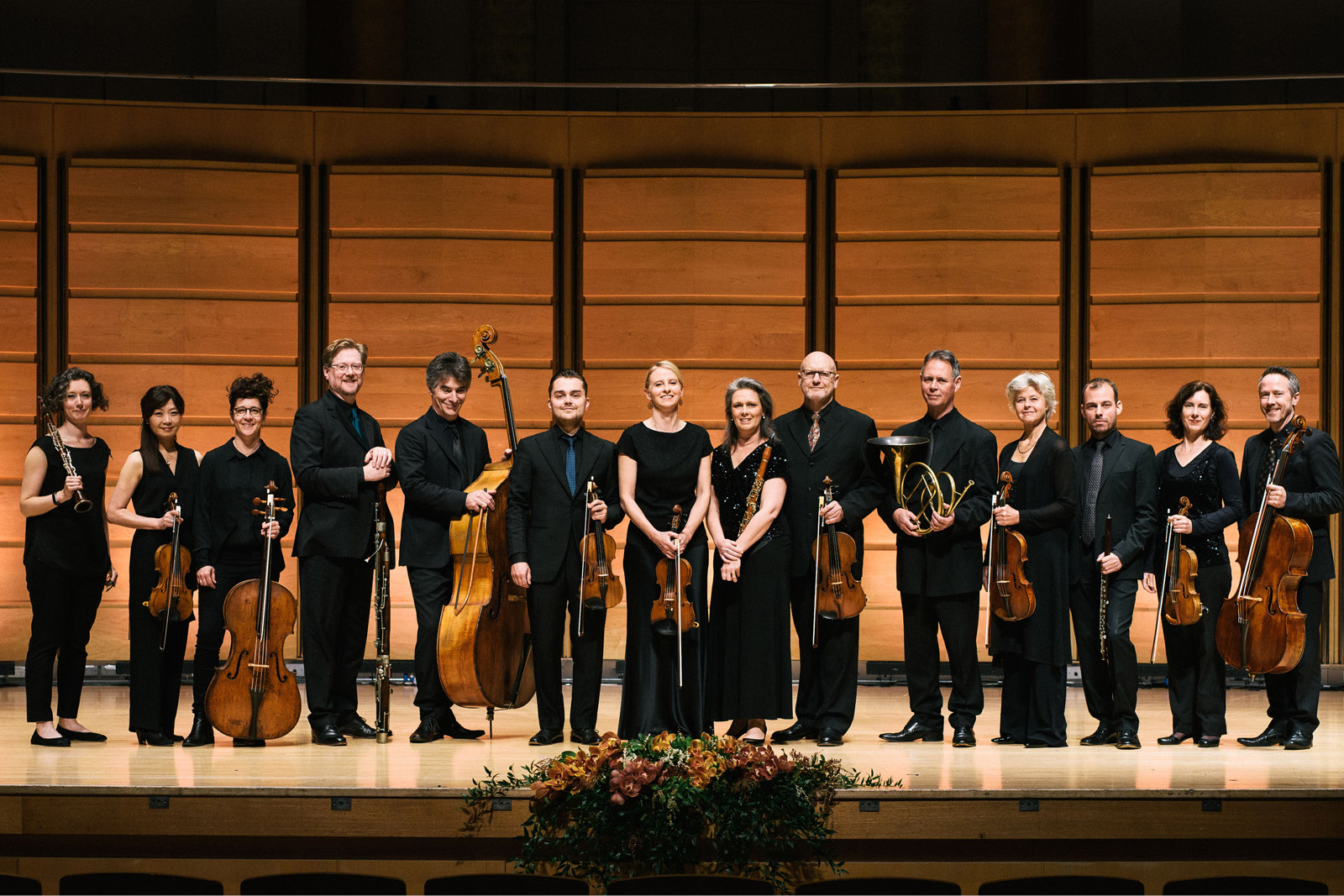 Sunshine Coast Collective Markets at Coolum Beach
The Sunshine Coast Collective Markets aren't just your average markets. Over 100 local Sunny Coast designers, foodies and artisans gather to create a magical space of design, creativity, delicious street food and soulful tunes. Held twice monthly at the Coolum State Primary School, you'll be spoiled for choice with plenty to see, speciality goodies, some of the best coffee around and fresh produce galore. Plus, it's dog-friendly so extra points.
When: Sunday 12 & 26 March, from 8am to 12pm
Where: Coolum State Primary School, Barns Lane, Coolum Beach
For more information, click here.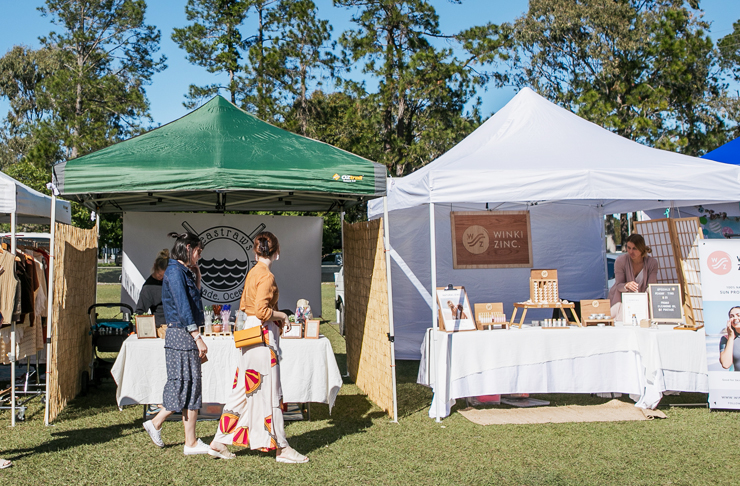 Sunshine Coast Producers Dinner
Get a taste of summer at the Sunshine Coast Producers Dinner at The Savvy Squire. In a nod to the Sunshine Coast's local growers, locally-sourced ingredients will feature in the five-course degustation dinner paired with award-winning Australian wines. Talented top chefs from the Sunshine Coast region will champion sustainable sourcing and no-waste cooking. The five-course menu draws inspiration from the land and sea, with dishes like pan-seared duck breast, grilled Mahi Mahi and slow-roasted Nolans blond rib fillet taking centre stage.
THE DETAILS
When: Thursday 16 March, 6:30pm
Where: The Savvy Squire, 123 Parkyn Parade, Mooloolaba
For more information, click here.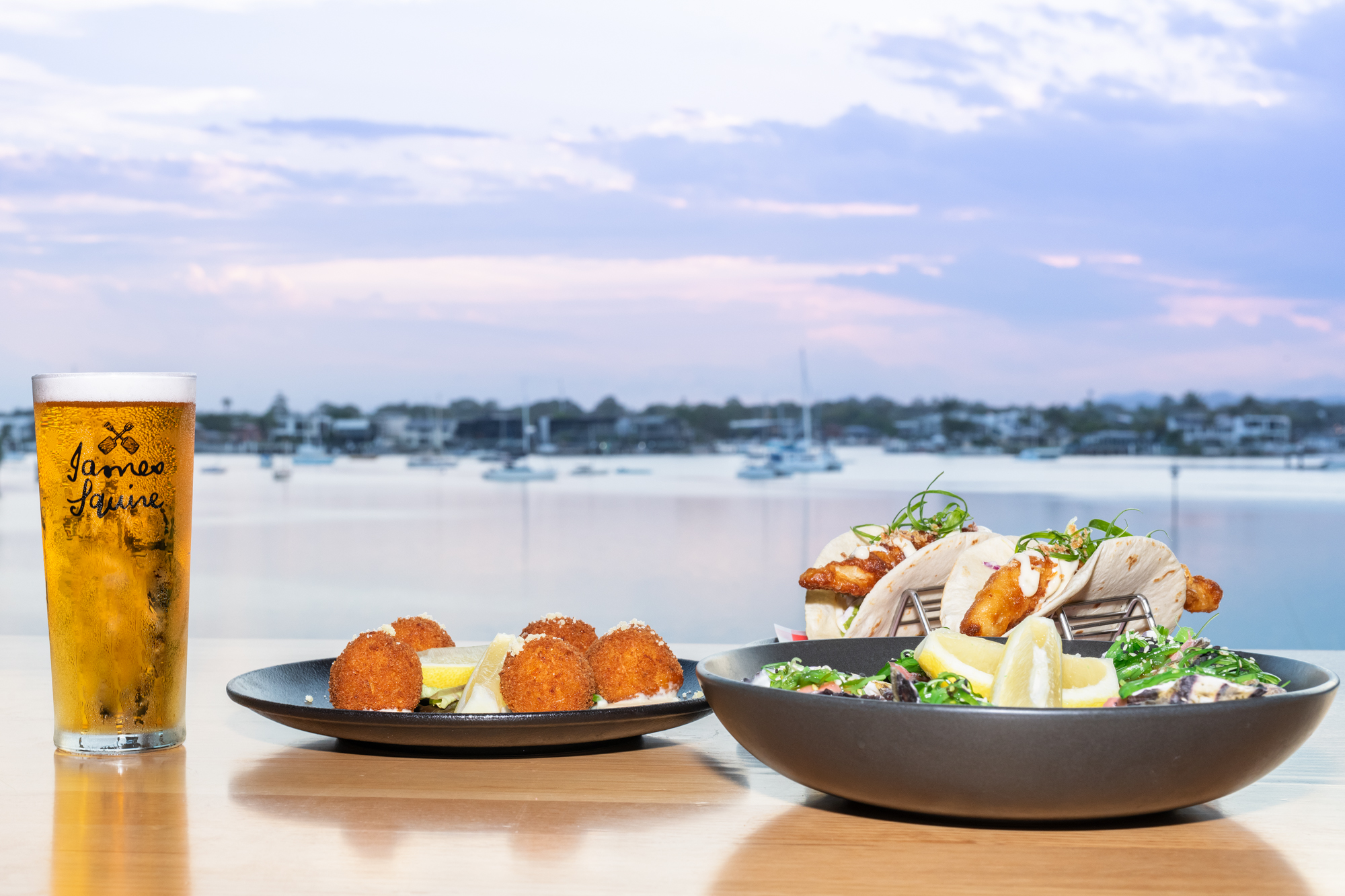 Chilli Festival And Dunny Race
Get ready to turn up the heat at the inaugral Sunshine Coast Chilli Festival this March. Taking place at Aussie World, the 33rd annual Great Australian Dunny Race will also place on the same jam-packed day. The Sunshine Coast Chilli Festival is the only one of its kind on the Coast, where you can enjoy six hours of fiery family fun with free samples, food trucks, and exotic chilli-inspired bites like chilli coffee and chilli beer. There will even be a Chilli Eating Competition, and if you're feeling extra competitive, sign up for the Great Australian Dunny Race with your bravest pals. Entry is only $2 and proceeds will go towards supporting flood-affected communities through Rural Aid.
THE DETAILS
When: Saturday 18 March, from 10am to 4pm
Where: Aussie World, 1 Downunder Drive, Palmview
For more information, click here.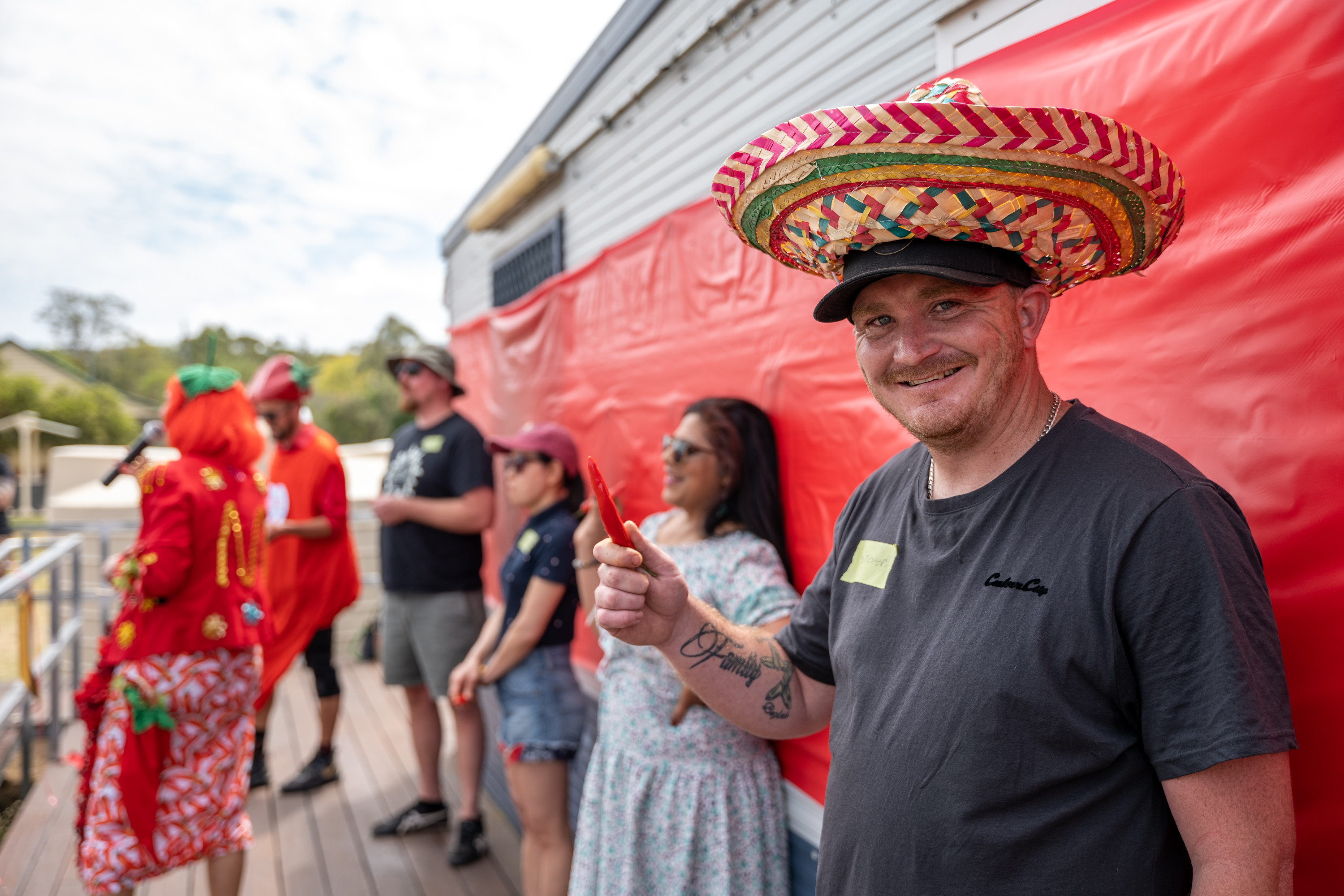 Want more? Catch up on the Sunshine Coast food news you missed.
Image Credit: Dave Gleeson, Australian Romantic & Classic Orchestra, Chilli Festival & Supplied