From white linen fine dining to cosy neighbourhood eateries, there are a lot of contenders for the Sunshine Coast's best restaurant. From cosy Italian eateries to expansive waterfront venues, we're spoiled for choice and we're certianly not complaining. Neither are our stomachs.
Regardless of what you're in the mood for, one of these restaurants should have you sorted. It's a tough—and by no means exhaustive—list to narrow down, but here are 25 of the best restaurants on the Sunshine Coast in 2022. Pull up a chair, and thank us later.
Frenchies Brasserie
Noosaville
It would be impossible to write about the Sunshine Coast's best restaurants without included Frenchies Brasserie nestled on Thomas Street in Noosaville. The Parisian-style restaurant serves up exceptional French-style dishes paired with exquisite wines, and they certainly know it. The extensive menu may seem overwhelming, so we recommend you visit Frenchies at least twice, if not three times...the limit does not exist. The duck leg confit, char-grilled prawns with garlic butter and warm apple tatin are all standouts.
Liliana's Trattoria
Maroochydore
The words 'authentic Italian' get thrown around alot, although venues often don't warrant the title, which comes with high expectations. Liliana's Trattoria is a rarity in this sense. Liliana's Trattoria is a sweet Italian joint located in Maroochydore, serving classic generational Italian dishes inspired by Nonna Liliana. The inspiration behind the trattoria, Liliana Kain has a passion for sharing her long-held traditional family recipes and for creating food from the heart for her family—and now for the Maroochydore community. Liliana's touch is ever present throughout the menu—from her crumbed and fried pork shoulder and beef meatballs, to Italian focaccia filled with crescenzi cheese, to her beef cheek ragu gnocchi, to the array of woodfired sourdough pizzas made in-house. Liliana's Trattoria is simple, it's authentic and it's all about sharing special moments with loved ones.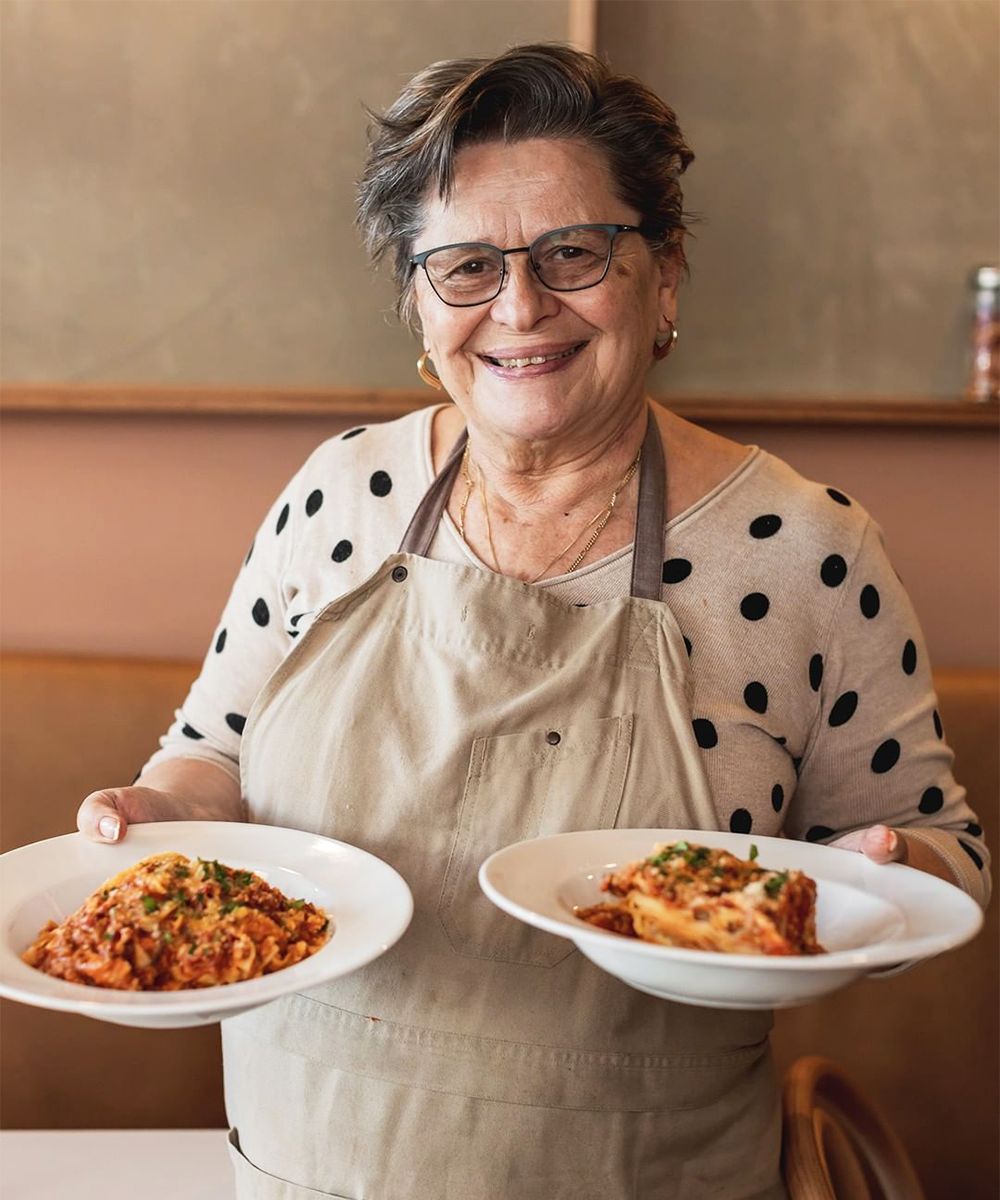 Dirty Moes
Mooloolaba
Born from a love of the American southern culture of slow-cooked soul food shared with the ones you love, Dirty Moes delivers unpretentious eats on the daily and is easily one of the best casual restaurants on the Sunshine Coast. So it's no surprise you can come to expect 'Low 'n' Slow' platters of succulent, fall-off-the-bone meat. Wash it down with a glass of hand-crafted beer, whiskey or their famous sticky date espresso martini. Wednesday night is nacho night at Dirty Moes and on Thursdays you can score a burger and fries for just $17.
ALBA
Noosa Heads
Translated as 'white' or 'sunrise', ALBA embodies the true essence of Noosa—it's light, it's breezy, it's refined and it perfectly encapsulates the natural elements of its coastal surrounds. The dreamy space boasts a cafe, providore, pizzeria and a laid cocktail back bar which transforms into a stylish restaurant as the sun sets. Graze your way through the elegant, Asian-inspired menu, starting with nibbles like the Sri Lankan roti with sambar and red coconut chutney and the BBQ pork belly with chilli pineapple salad and peanut caramel. You can't go past the seared snapper with fragrant coconut curry, sambal and tamarind or the crayfish spaghetti with chilli and bisque. ALBA by Kuruvita is the work of award-winning chef and TV presenter, Peter Kuruvita, formerly of the Noosa Beach House.
Humble On Duke
Sunshine Beach
Colourful, creative, authentic and just the kind of delightful new dining spot we need in our lives right now: meet Humble on Duke, the intimate—and yes, humble—14-seater restaurant that has already set tongues wagging in the Sunny Coast hospitality scene with its delicious cuisine, creative twists and genuine passion for dishing up good, honest food. Humble on Duke mixes it up with their ever-changing weekly menu, but you can rest easy knowing it's always going to be top-notch. Modern Australian flavours take centre stage and are boldly accentuated with Middle Eastern and Mediterranean spices, a combination which makes for a truly delectable experience
Pavilion Mooloolaba
Mooloolaba
Located just a stone's throw from Mooloolaba's stunning shoreline, Pavilion Mooloolaba boasts uninterrupted sweeping views of the ocean, balmy sea breezes and an intimate, laid back vibe. The dreamy interior oozes Mediterranean vibes, with terracotta hued feature tiles, creamy white tones and splashes of greenery. Indulge in the tastes of a European summer with their modern share-style menu, which already has us drooling. Start with freshly shucked oysters, crispy cauliflower tacos and forest mushroom arancini before moving onto their famous 72-hour fermented base pizzas, which are tantalisingly topped with delicacies like slow-roasted lamb shoulder, vegan butternut and garlic prawns.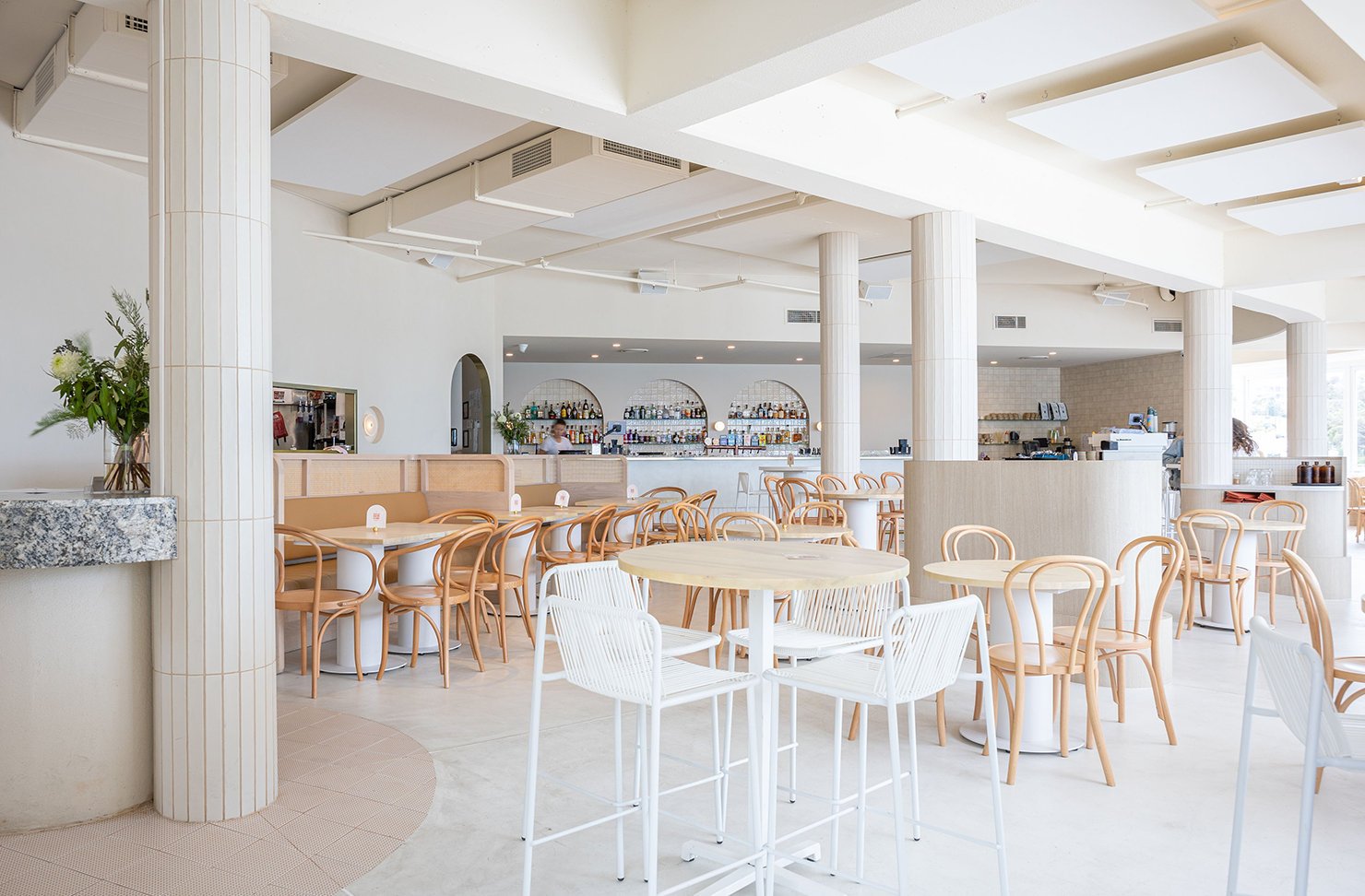 Honeysuckle
Buderim
It's no surprise that Honeysuckle makes our list of best Sunshine Coast restaurants; there isn't a restaurant like it in Buderim, offering traditional Yumcha share-style meals at incredibly affordable prices. Boasting both an extensive lunch and dinner Yumcha menu with separate vegetarian menus and a dinner banquet menu, it's safe to say your tastebuds are in the ride of their life at Honeysuckle. During lunch (or brunch Yumcha, as they call it), you can make your way through East Asian-inspired dishes like Mooloolaba prawn milk bun with cashey satay, Thai coconut soup, sweet and sour eggplant with pineapple and Korean rice cakes.
Orleans
Maroochydore
For those special occassions when you would like to leave the country but can't quite afford a private jet for the night, Orléans is one of the best restaurants on the Sunshine Coast for a romantic date night. A fusion of New Orleans and French cuisine, walking into this bar slash restaurant totally feels like you're stepping into a fine little bar in Melbourne, and that's a big win in our books.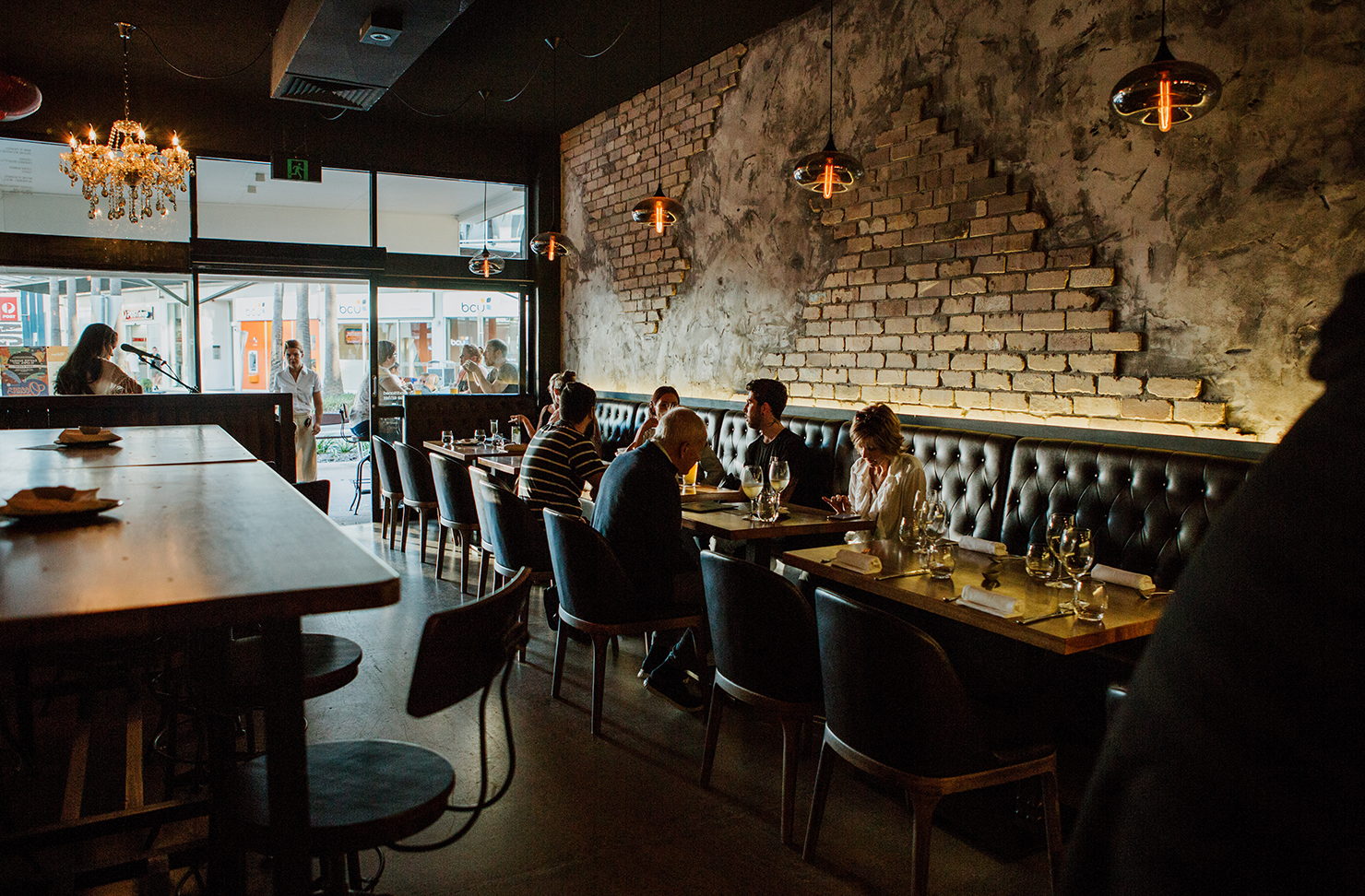 Bocca Italian
Bokarina
When renowned Sunshine Coast hospitality icon, Tony Kelly, announces he is opening his eighth dining venue, you know it's going to be good. His latest venture, you ask? A stunning beachfront Italian restaurant in Bokarina. Bocca Italian is situated on a prime beachfront location at Bokarina Beach and emulates refined yet casual dining vibes. The 150-seater restaurant boasts panoramic ocean views, a sleek fit-out and even has a 14-seat private dining room for those more intimate occasions. Bocca Italian has a strong focus on fresh produce, serving only the best of the best in their signature pastas and pizzas, the latter of which will come piping hot out of a stone base Moretti pizza oven imported from Italy.
Locale
Noosa Heads
Nestled down the Noosa National Park end of Hastings Street, Locale is a must-visit when working your way through the best restaurants on the Sunshine Coast. Pop in for a moody cocktail at the dimly-lit bar and we guarantee you'll be staying through dinner, dessert and an espresso nightcap. Serving authentic Italian dishes, including freshly-made pastas, antipasti and a slow-roasted lamb shoulder that will change your life, this sophisticated restaurant feels like a hidden slice of Italy in a bustling resort town.
Sum Yung Guys
Noosaville
Sum Yung Guys is the masterpiece of four local lads, including ex-Masterchef contestant Matt Sinclair. Opening in 2017, this Noosaville restaurant has built such an impressive reputation that there's now a waitlist to dine here. Serving up incredible, share-style pan-Asian dishes, we recommend gathering a group of your favourite foodies and taking on the banquet, a 'best of' hit list from the menu, featuring the likes of king prawn Toast, beef rendang and sour yellow curry. Sum Yung Guys is, hands down, one of the best restaurants on the Sunshine Coast.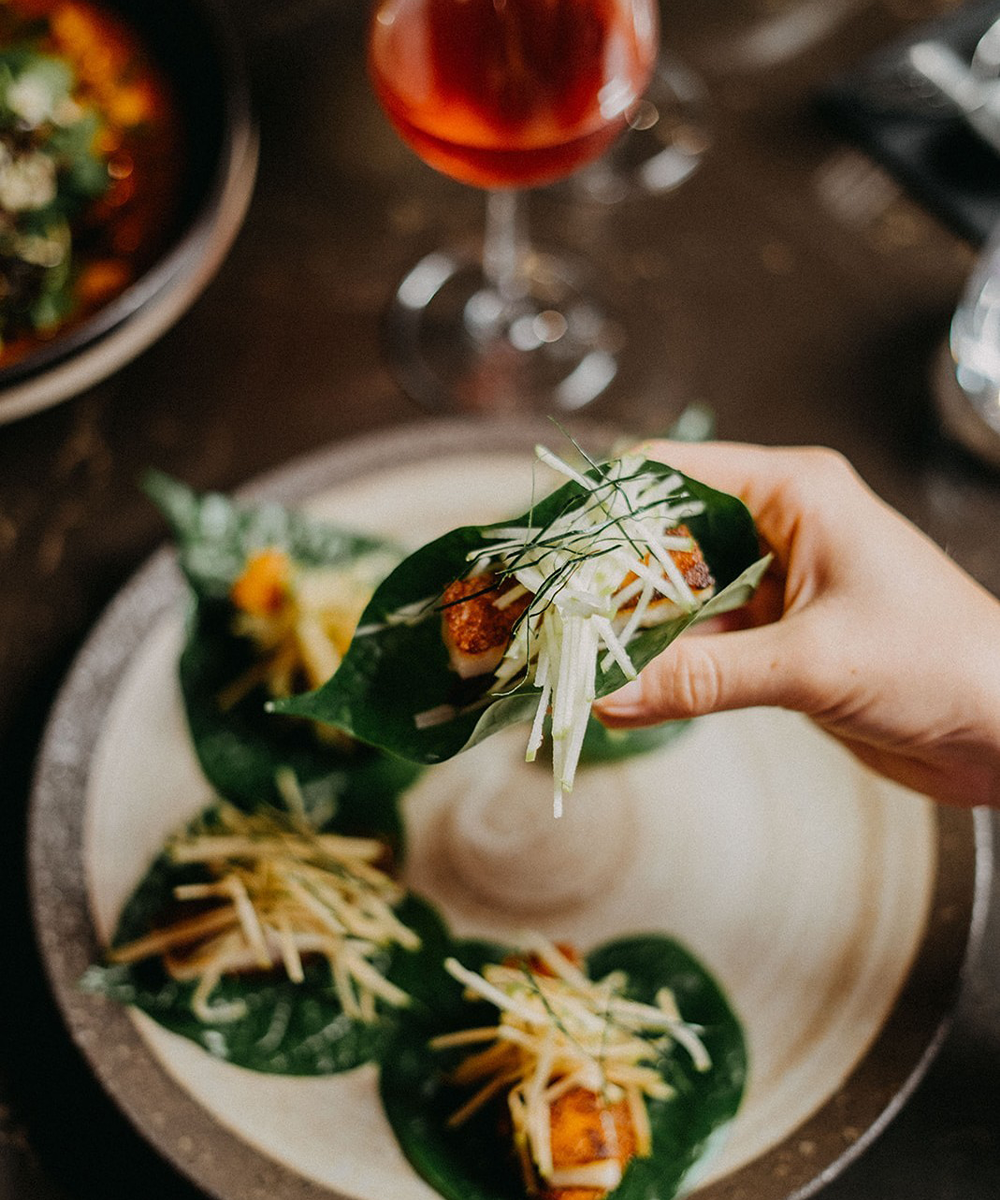 Lucio's Marina
Tewantin
Lucio's Marina is a waterfront seafood trattoria and aperitivo bar that effortlessly combines freshly caught seafood with premium local produce from the Noosa Hinterland, dishing up an exquisite menu that will keep you coming back, again and again. Lucio's Marina pays homage to northern Italian flavours, with a menu that will transport you to coastal Italy with a nod to the original Lucio's menu. Warm your palate with antipasti like patat dolce e ricotta salata—a tantalising combination of fried sweet potato, honey and shaved ricotta salata—before moving onto mains like the spaghetti alla caprese or the ravioli mare e monti.
Dee Den
Buderim
Loosely translated as 'the odd one out' or 'standing out', Dee Den does exactly that. This modern Asian restaurant prides itself on community, on creativity and elevating familiar Asian flavours with playful twists. Nestled in a refurbished old Queenslander beside the Buderim Tavern, this gorgeous spot will draw you in and you might just never want to leave. Dive into their signature betel leaf wraps with grapefruit, charred eggplant and lotus root chips and once you've warmed your palate, we recommend the twenty-hour slow-cooked beef cheek massaman and the crying tiger short ribs with Thai 'e sarn' sauce. Dee Den is one of those special places that hits the sweet spot between refined yet welcoming, sophisticated yet laid back and it's perfect for your next dinner date, girls night…any occasion really.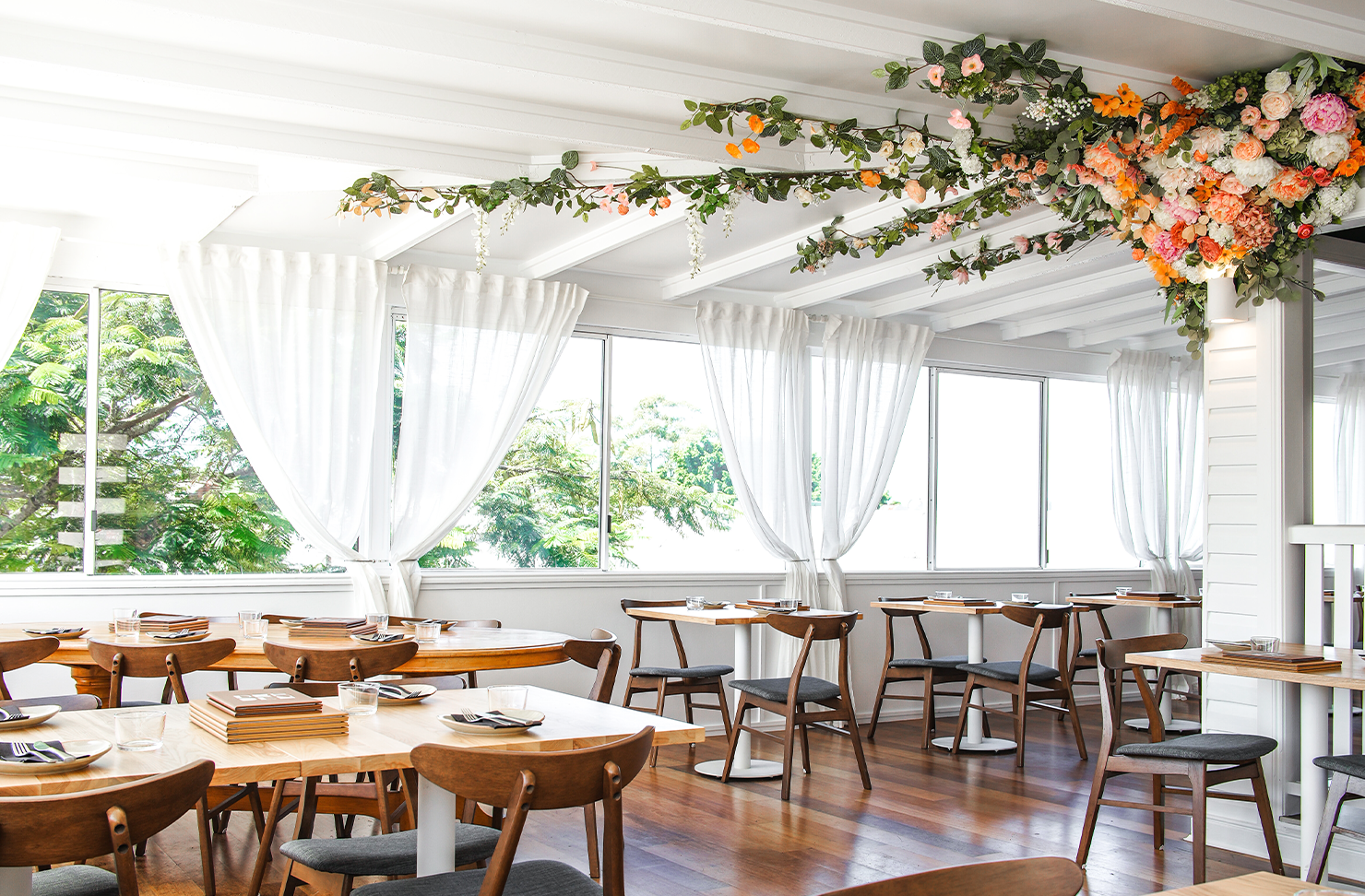 Spice Bar
Mooloolaba
If you love modern Asian cuisine, Spice Bar needs to be on your priority list. This stunning restaurant, perched high in Mooloolaba, offers gorgeous ocean views during the day, and at night, exudes a modern luxury making your dining experience something truly special. The Asian-inspired menu is something worth raving about and the incredible degustation options are a great way to get a full Spice Bar experience. Otherwise, don't go past the beef tataki, the crispy wakame crice cakes or the crispy pork belly…oh hell, just get it all.
Noosa Waterfront Restaurant and Bar
Noosa Heads
If you've never been to the Noosa Waterfront Restaurant, then you really need to schedule it in. Tucked away from the busyness of Hastings Street, this elegant gem offers views of Noosa River, delicious Italian-inspired cuisine and a dining experience that is both casual and luxurious. They make their own pasta in-house and also offer a divine six-course degustation tasting menu. You can't go past the tortellini with pumpkin and sage burnt butter. A top contender for the best Italian, nay best restaurant, on the Sunshine Coast.
Rice Boi
Mooloolaba
Grunge, neon lights and lanterns, Rice Boi feels like an underground city bar that's mistakenly landed on the Sunshine Coast—but that's exactly what we love about it. Channelling the essence of a Japanese izakaya dive bar, Rice Boi dishes up the goods when it comes to modern Asian street-style food. Undeniably one of the best restaurants on the Sunshine Coast, this Mooloolaba joint hums every day of the week, serving up delicious ramen, bao, curries and some of the tastiest pork belly we've ever wrapped our mouths around.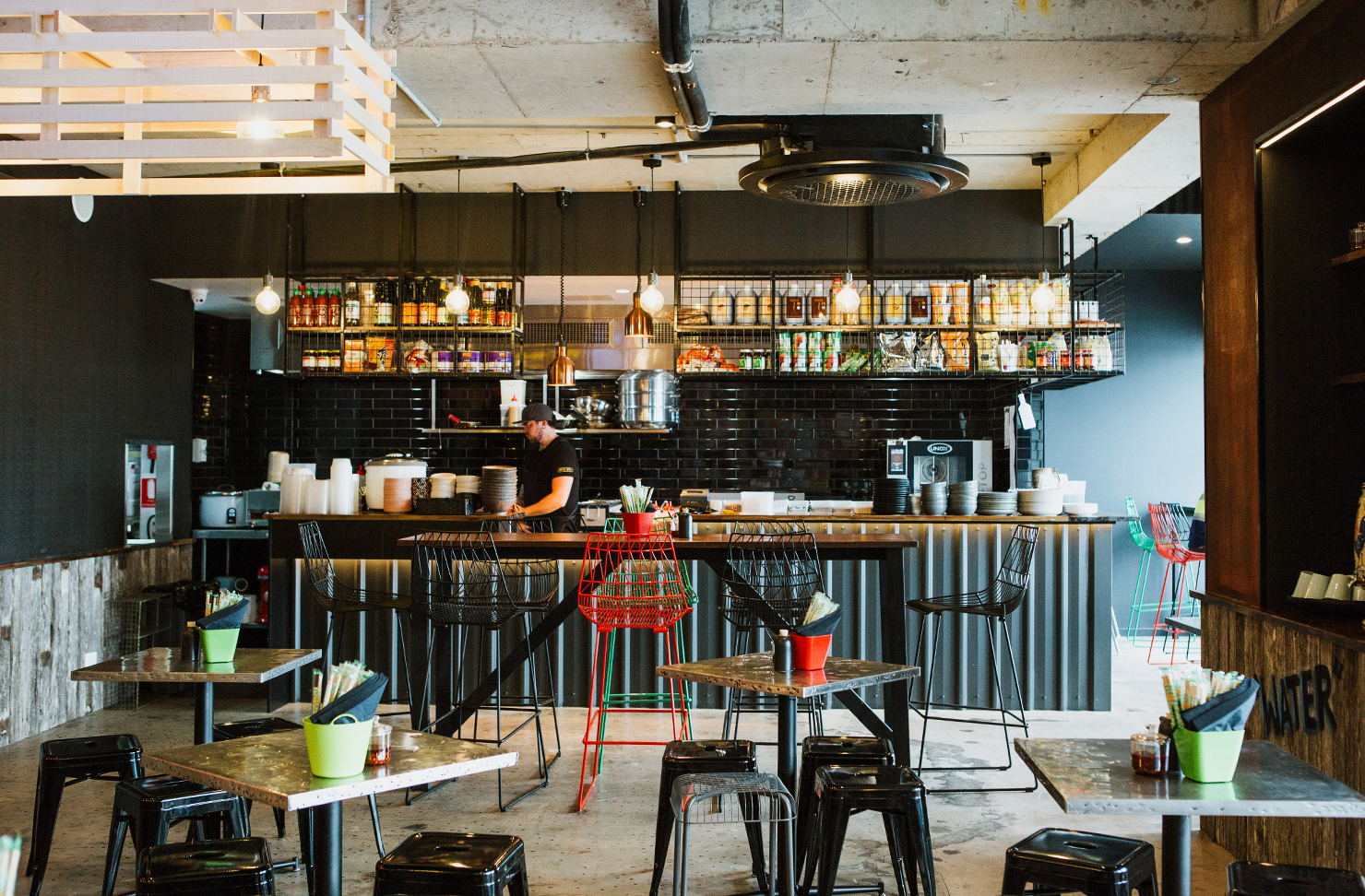 The Long Apron
Montville
Rarely are resort restaurants worth tooting the horn about, The Long Apron however, completely defies that logic. Set among the lush hilltop gardens as part of Montville's Spicers Clovelly Estate, this European-inspired restaurant has an inviting charm that welcomes you right on in. Presenting courses that are fresh and modern whilst drawing from classic techniques, the care and thought that has gone into creating each dish is obvious. A few of our current favourites? Try the coal-grilled baby octopus with a ginger reduction, chickpea and pickled persimmon, and the perfectly-roasted full blood Angus beef, served with grilled baby gem lettuce and spent grain cracker.
Bella Venezia
Mooloolaba
Bella Venezia is the mamma of Italian dining here on the Sunshine Coast, opening in 1983 and recently winning first place in Australia's 'Top Everyday Eats' competition, according to Tripadvisor's 2021 Travellers Choice awards. And while the restaurant has undergone a facelift in the past year, their menu has largely stayed tried and true, just the way we like it. It's hard to pick a favourite, with such a lengthy menu, but we can confirm that the slow-cooked beef cheek ragout with hand-cut pappardelle and monnalisa pecorino is a rich and glorious offering, best served with a glass of Shiraz. And the Florence pizza honours its namesake, laden with Italian tomatoes, spinach, sauteed mushrooms, pumpkin, roast capsicum and garlic aioli.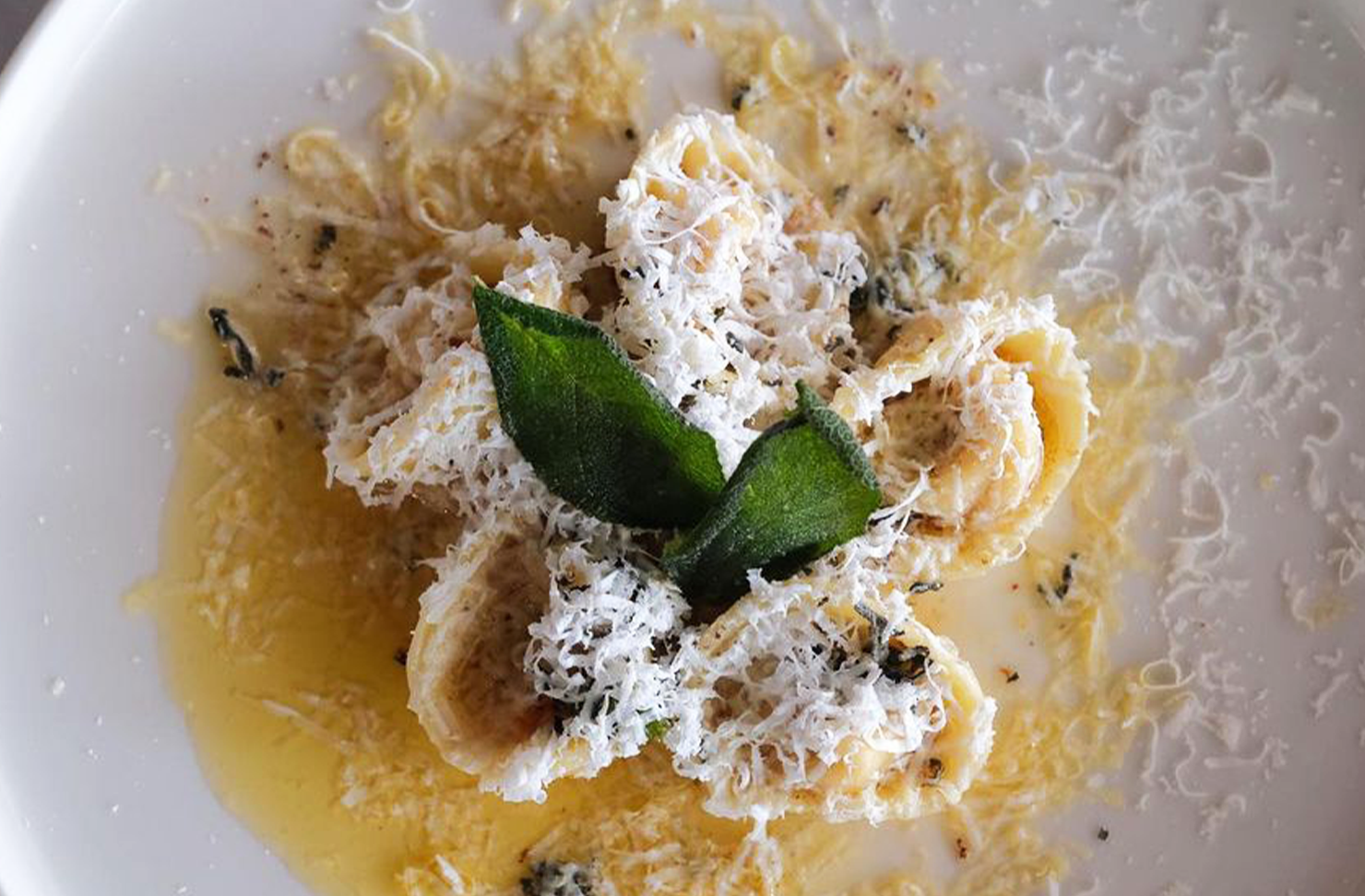 Paradise Arcade
Noosa Junction
Margarita on tap, authentic grilled fish tacos and giant Frida Kahlo murals are always a good idea, which is why we're forever-crushing on Noosa's Cali-Mexican inspired restaurant, Paradise Arcade. Pull up a chair under festoon lights and palm trees, or cosy up in the lofted interior, then gorge on mouth-watering share plates, tacos, tostadas, bowls and way more.
Miss Moneypenny's
Noosa Heads
Located on Hastings Street, Miss Moneypenny's coastal colour palette is dreamy and the styling is elegantly timeless and very classy. Serving up a diverse range of international-standard cocktails and Mediterranean and Middle Eastern-inspired Modern Australian dining, this place has the best of both worlds, a great location and even better food and drinks. With social dining at its heart, the artistically executed menu boasts delights like chargrilled king salmon served strikingly atop charred chunks of wood, roast lamb shoulder with cucumber raita and Middle Eastern spiced pumpkin with spiced ras el hanout, sherry glaze, pickled enoki mushroom, cous cous and grain salad.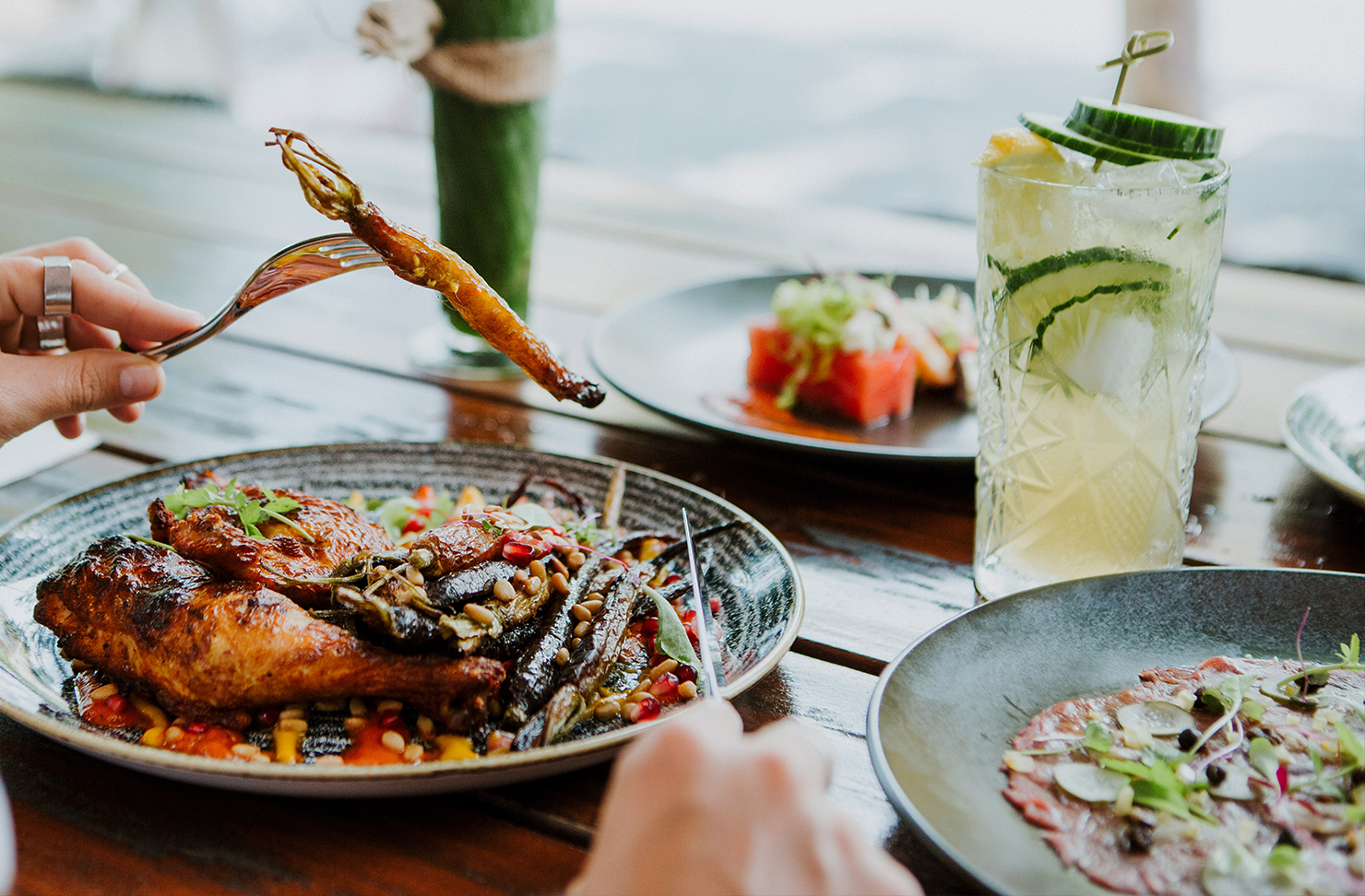 Rickys River Bar & Restaurant
Noosa Heads
Rickys is one of the Sunshine Coast's most iconic restaurants and for good reason, the food and views are unbeatable, and the waitstaff are super attentive. Here, you can expect tables dressed in white linen and a faultless modern Australian menu, thick with seafood options and ingredients sourced from their very own Noosa Hinterland farm. If you really want to take this fine-dining experience next-level, you can even arrange to arrive in style via ferry, straight to Rickys wharf. Now that's special.
Embassy XO
Sunshine Beach
Suckers for yum cha probably already know about Embassy XO. Serving up some of the best yum cha and modern Asian cuisine on the Sunshine Coast, it's a local favourite. With a la carte, banquet, yum cha and bar menus, there's all kinds of moreish eats up for grabs. It also doubles as a wine bar, so lovers of a good drop can get their fix too. Winning.
Light Years
Noosa Heads
If you were to Google "cool", we reckon Light Years would be right there beside it. Already loved in Burleigh and Byron Bay, Light Years Noosa is a modern and distinctly upbeat Asian diner that's sure to work its way into your heart, and most certainly your social life. It features a colourful leapord-print wall feature, velvety chairs, tropical fiesta pops and dark navy walls. Just a quick glance at the share-style menu and pretty much everything from the raw ocean trout, to the honey and sesame king prawns or mud crab and scallop dumplings will jump out at you. We're also a big fan of the deconstructed spicy Korean fried chicken or eggplant katsu bao, so you can build your own to your liking.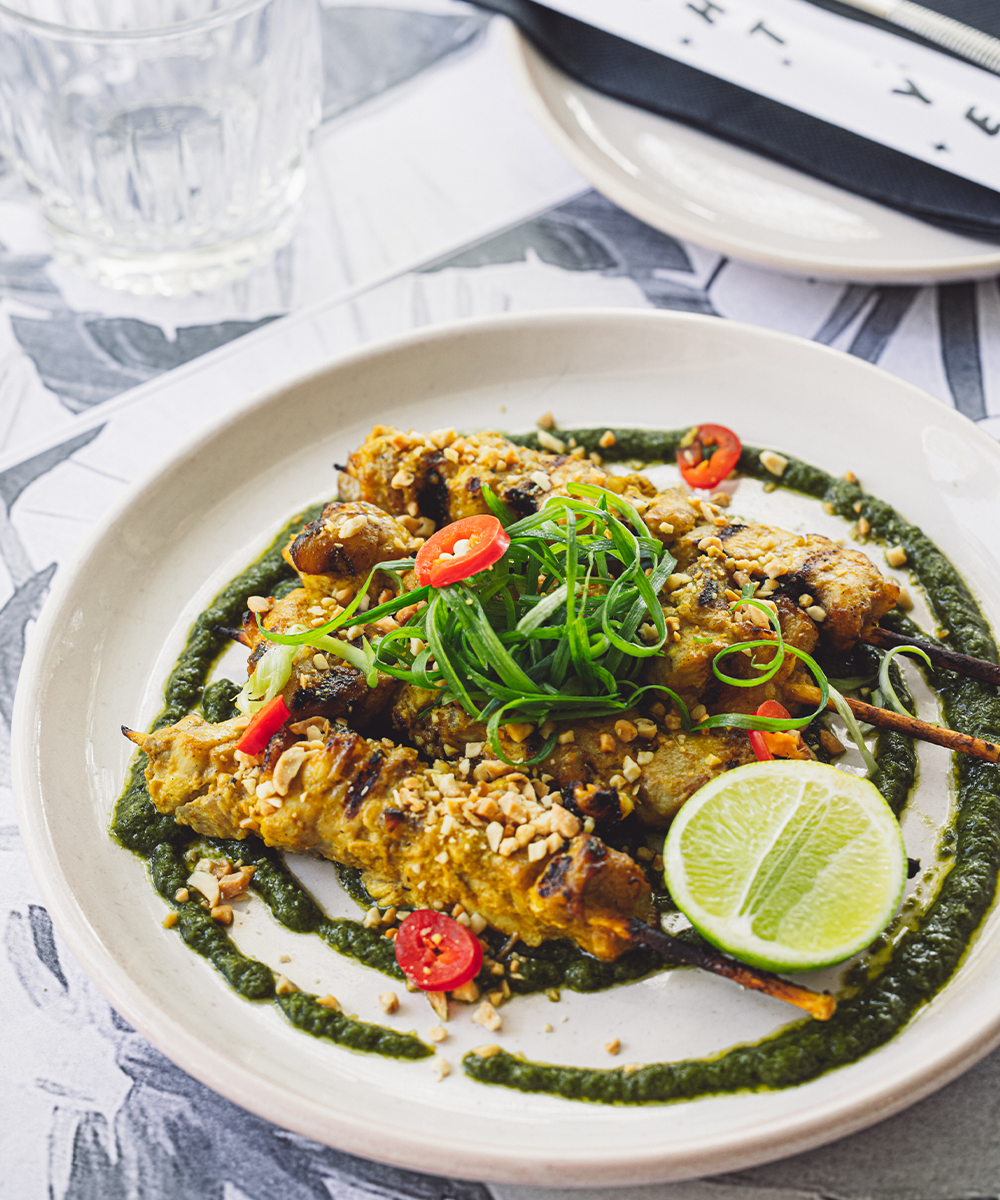 Sails
Noosa Heads
For a long, lazy lunch overlooking Noosa Main Beach, you can't go past Sails. Combining laid-back coastal cool with just the right amount of class and elegance, Sails takes beachside dining up a notch. With a menu full of fresh local produce, straight-out-of-the-ocean seafood and a decadent wine list that has won three Australian Wine List of the Year awards, you're guaranteed to be spoiled for choice.
Harry's On Buderim
Buderim
The quaint Harry's On Buderim is a fine dining restaurant offering modern Australian cuisine within a charming 120-year-old homestead. With two-hatted chef and owner, Stuart Bell at the helm, the menu uses the freshest local produce and ingredients. The veranda offers guests a true outdoor Queensland dining experience with views over the open parklands and rainforest. Trying to impress someone? They've even got an elegant fireplace here to snuggle up by.
So you've got your dinner plans, but what about the most important meal of the day? We are avid lovers of brunch and we've done you (and your stomach) a favour and created our 2022 guide to the best breakfasts on the Sunshine Coast.
Image credit: Rickys, Amy Higg, Lumea Photo, Light Years, Dee Den, Miss Moneypenny's & Belle Venezia