If you were to Google "cool" in the Urban Dictionary, we reckon Light Years would be right there beside it. This place oozes cool. By the bucket load.
Already loved in Noosa and Byron Bay, Light Years Burleigh Heads is a modern and distinctly upbeat Asian diner that's sure to work its way into your heart, and most certainly your social life.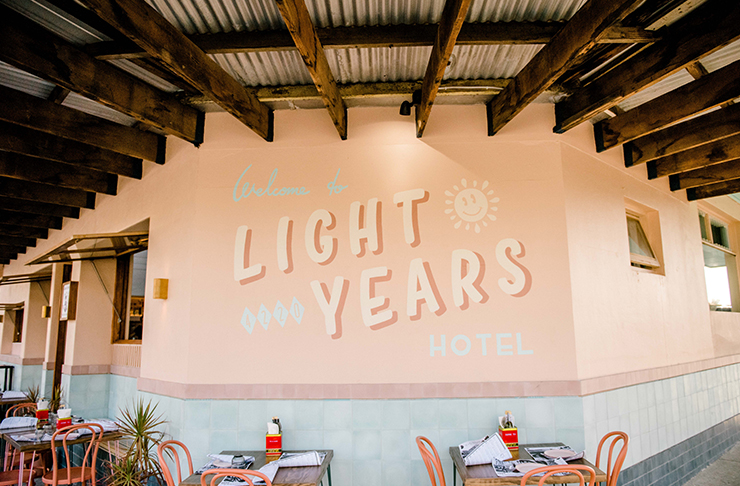 Flying in under the wing of ex-pat Melbourne creators Kim Stephen and Stephen Filipvic, expect a relaxed dining setting and a contemporary Asian menu designed to share.
In harmony with Burleigh's salty vibes, the funky tunes, effortlessly hip crew and trendy fit out does a fine job of solidifying this place as somewhere you'll totally want to hang out. It features a collection of pastel tiles, white and peach washed walls, breeze blocks, velvety chairs, smattering of terracotta, tropical fiesta pops and knock-out herringbone floors. If we were to rate this place on the ambiance alone, we'd be dishing up a big, fat 10.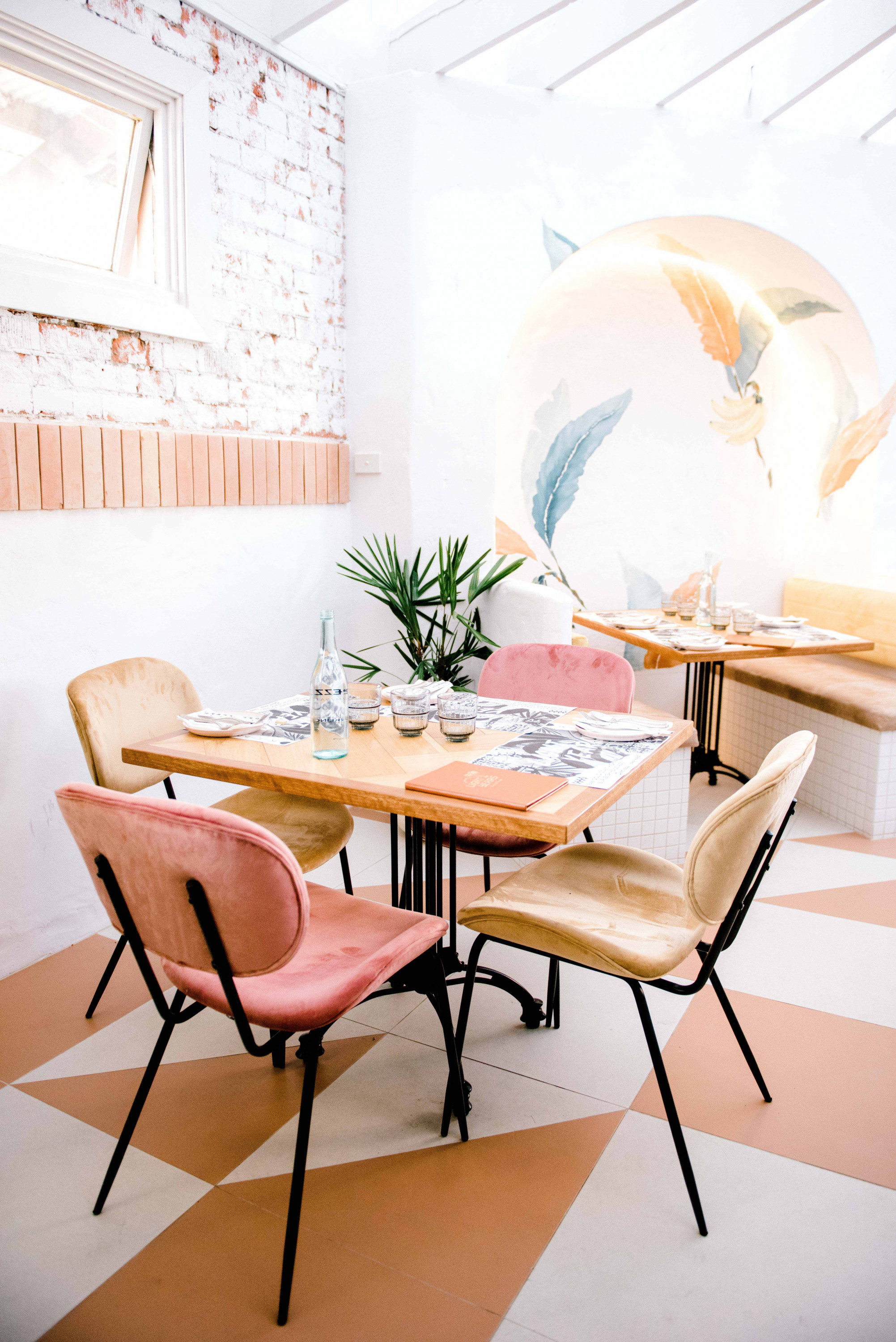 Just a quick glance at the share-style menu and pretty much everything from the raw ocean trout, to the honey and sesame king prawns or mud crab and scallop dumplings will jump out at you. We're also a big fan of the deconstructed spicy Korean fried chicken or eggplant katsu bao, so you can build your own to your liking. Prepare for a flavour hit thanks to curries like the beef cheek rendang or turmeric coconut fish curry, paired with equally tasty sides like the miso corn and Vietnamese slaw.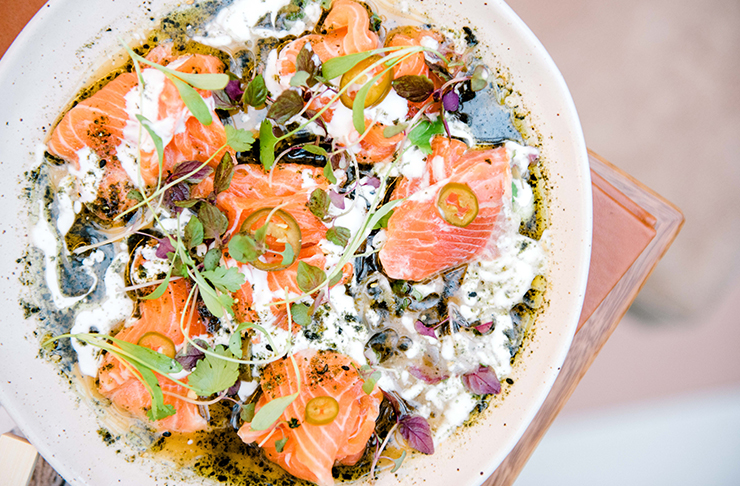 A sandy-footed stroll from the Burleigh foreshore, we imagine this as the perfect joint to rock up to spontaneously with a crew post beach sesh. There's a collection of local craft beer in the fridge, Singapore's Tiger and Monteith's Pale Ale pouring from the taps and a must-try-them-all cocktail menu taking centre stage, so you know you won't be moving from that seat for a while.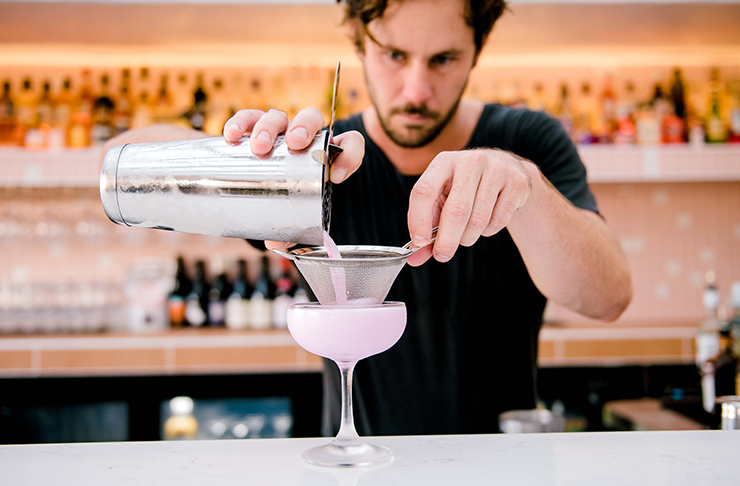 Enjoying a highly visible location adjacent to the Gold Coast Highway, it sounds like you lot have been rubbernecking at the build progress as regularly as we have. Opening quietly earlier this month, Light Years has already been enjoying line ups around the corner on weekends. And it's no surprise. This joint is happening, and you'll totally want to drop in and meet the new crew on the Burleigh scene—stat.
The Details
What: Light Years Asian Diner
Where: 1848 Lower Gold Coast Highway, Burleigh Heads
When: Monday to Thursday, 5pm until late and Friday to Sunday, 12pm until late
For more information, click here.
Image credit: Kaitlin Maree for Urban List