Korean BBQ is well known for its easy to share dishes, and the novelty of grill-at-your-table Korean specialties. Serving up fragrant banchans (complimentary side dishes) and delicious grilled meats, plates are packed with exotic flavours.

Here are the seven best Korean BBQ joints in Sydney for kalbi, bulgogi and more! Grab your scissors and tongs, and waste no time in loading up your hotplates.
Se Jong Korean BBQ Buffet | Campsie

This Korean stalwart is constantly bustling with patrons. Grilled meats, stir-fried pork and seafood combinations dominate the hot food stations, while Korean favourites kimchi and japchae don the cold. The delectable Jjajangmyun, black bean noodles, are a must. Booking in advance is highly recommended for this delicious Korean BBQ buffet.
Address: Shop 1, 8 London Street, Campsie NSW 2194
Shinara Grill & Lounge | CBD

With large portions and at just $21 per head, this Korean buffet diner is a real gem. Tables are fitted out with a sunken barbecue gas stove for those who love grilled meats. Plus, the menu features several varieties of fried chicken and culinary delights cooked in deliciously dark marinade. You can't go past Shinara's crispy pork belly!
Address: Shop 1, 338 Pitt Street, Sydney NSW 2000
BBQ City | CBD

With its lively ambiance, army of staff and mouth-watering Korean fare, BBQ City guarantees an entertaining night out (and one that will certainly leave you sweating!) The food comes chilli-laden, from the seasonal banchan to the array of hot pots; the tantalising flavours will keep you coming back for more. High on the Korean BBQ Sydney bucket list.
Address: 116-120 Liverpool Street, Sydney NSW 2000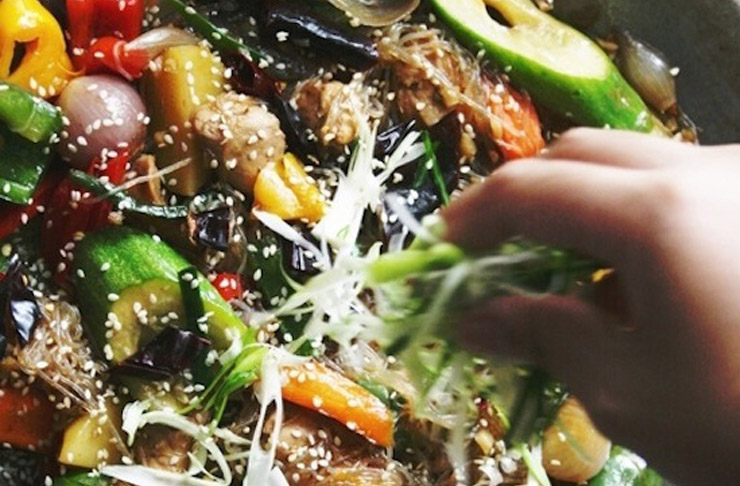 Haemil Korean Restaurant | Circular Quay
A hidden jewel, Haemil Korean Restaurant delivers authentic Korean BBQ cuisine in Sydney, and prides itself on fresh, quality produce. Standouts include: marinated barbecued beef ribs; stir-fried spicy baby octopus; and their famed ginseng chicken soup with glutinous rice, chestnut, jujubes and garlic.
Address: Gateway Building, Shop 601, 1 Macquarie Place Circular Quay NSW 2000
Sydney Madang | CBD

This alleyway eatery is another pit stop in Sydney's Korea Town. Complimentary banchan span everything from lotus roots to cold poached potatoes, and the spicy pork and tofu hot pot should not go amiss. The deliciously crispy haemul pajeon (seafood and shallot Korean pancakes) is also a must.
Address: 371A Pitt Street, Sydney NSW 2000
Paju BBQ Korean Restaurant | Newtown
Paju BBQ serves some of the best Korean BBQ around Sydney town! This Newtown favourite is renowned for its irresistible bibimbap "mixed rice" dishes, which they offer in several sizzling varieties, such as tender baby octopus or kimchi and cheese. The barbecue is DIY at the table on portable gas cookers, but the staff is very happy to help out.
Address: Level 1, 196 King Street, Newtown NSW 2042
Soban | Chatswood

Located within Chatswood's dining scene on Sydney's North Shore, Soban offers the perfect introduction to Korean BBQ cuisine, fusing Western influences with traditional Korean flavours. Their house specialties; beef kalguksu, bulgogi-chapchae and teriyaki chicken bibimbap, come highly recommended.
Address: 6/1 Anderson Street, Chatswood NSW 2067

Image credit: Peegaw, Feasting at Home, All That Korea