It should come as no surprise that there are big things are happening in Sydney's baking world. Yep next up on your foodie radar—an actual baklava croissant.
The genius team at Banksia Bakehouse has truly outdone themselves with this one and you're going to want to run not walk to get your mitts on an entire box of the good stuff. While there's a myriad of epic places to score tasty baklava and epic croissants in Sydney, Banksia Bakehouse would have to be one of the legendary first to combine these two god-tier treats.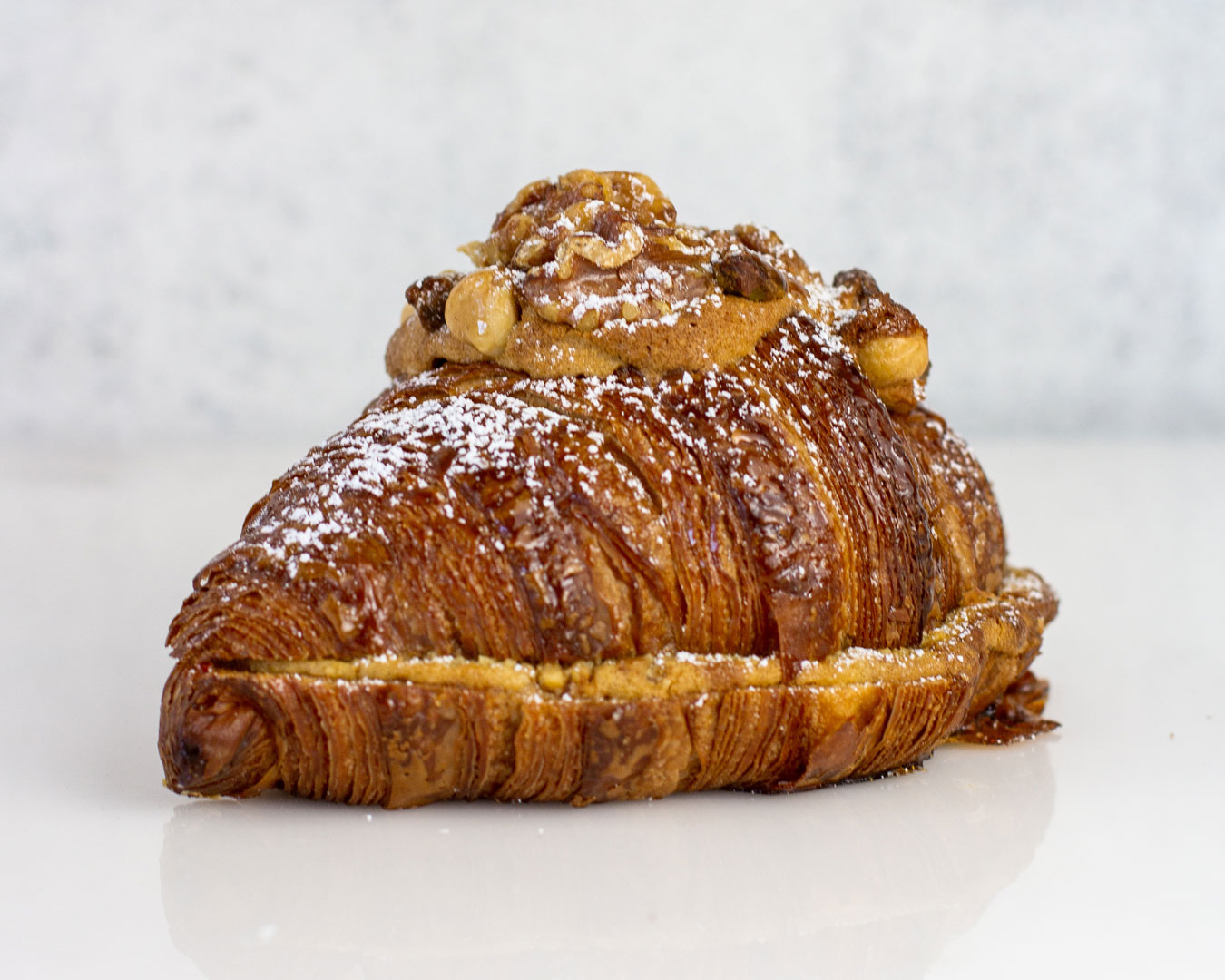 The baklava croissant has a baklava filling of almonds, walnuts, pistachios, and honey lemon clove syrup with pistachio frangipane. Yep, we're also wiping the drool away from our chin.
The baklava croissant is an April special so will only be available until the end of the month. Head here for more details.
Now, work your way through Sydney's best cheesecakes.
Image credit: Banksia Bakehouse