There's no denying that if you live in Sydney, you're more than likely operating at 200 percent, seven days a week.
The art of unwinding can be hard but this list is guaranteed to make it a whole lot easier for you, so you can spend less time searching, and more time stress-relieving. From Hawaiian and Thai deep tissue techniques to targeted trigger point therapy and an actual aqua-medic pool that will charge you into an actual superhuman, prepare for some heavy relaxation time.
These are the best places to get a massage in Sydney.
The Darling Spa
Pyrmont
Simply put, The Darling Spa is heaven on earth. Made up of 11 separate treatment rooms, two exclusive couples suites, a steam room, a jacuzzi, and an actual Moroccan hammam. As you might have guessed, there's a significant number of massages to treat yourself to here so read closely.
If you're just after a dedicated massage session, you've got a handful of specialised treatments to choose from. Several of these have been inspired by a First Nation massage practice called "li'tya kodo" (li'tya meaning "of the earth" and kodo meaning "melody"). One of these is a rhythmic body massage with hot rocks, based on Indigenous techniques to re-align your energy flow (and relieve muscular tension) by placing the rocks on pressure points and using the rocks in a spiralling technique. Another includes a simple li'tya kodo relaxation massage which flows for 90 minutes. You can also go full "relaxo" by opting for a li'tya ocean dreaming bath that's blended with ground sandalwood and relaxing oils (designed to alleviate anxiety) and combining this with an hour-long massage.
Crown Spa
Barangaroo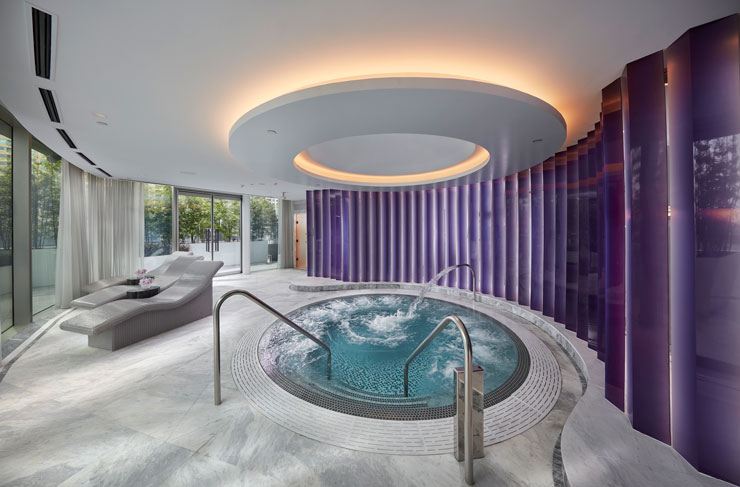 Designed by Blainey North, Crown Spa takes its inspiration from the surrounding Sydney vistas, like the deep blues of Sydney Harbour and the coral, violet, and lemonade pink sunsets that colour the sky to the west of the tower at dusk. North's team also spent time understanding the triggers of relaxation in interior design, from textures to lighting, and the subtlest of details. There's a whole lot happening on the menu here, with everything from quartz hot sand therapy to a state-of-the-art quantum harmonic sound therapy table that combines sound waves and vibrations to give you one of the most therapeutic power naps of all time.
In the way of massages, you've got about nine different types of therapies to work your way through with most sitting between 60 and 90-minute sessions. The marma massage is for those of you rattled with a bout of anxiety and perfect for when your body is feeling a touch congested or "stuck" (you know the feeling). You'll be privy to flowing movements and various levels of pressure to balance out your energy centres. There's also a soothing hot stone massage to de-stress your muscles and relieve tightness, a relaxation massage with couples option available, and a deep tissue massage which focuses on mobilising fatigued muscles and encourages recovery time post-workout.
Ottoman Turkish Bath & Day Spa
South Granville
Ottoman Turkish Bath & Day Spa pays homage to the traditional cleansing nature of Turkish baths (also called hammam), an ancient bathing ritual hosted inside a large, impressive room, tiled with antibacterial marble, which removes static electricity from the air to help relax your mind and body.
There's one massage package here and it's been dubbed the "Bourness" package (and it's only available to women). It targets the piling up of dead skin cells that block your skin's pores and essentially lead to an accumulation of toxins which can increase signs of ageing. It starts with a full-body exfoliation on a warm central stone. This is then followed by a full-body bubble bag foaming treatment (which basically leaves you in a cocoon of bubbles), a loofah rub with olive oil soap, and then a full body relaxing massage.
SELF By The Parlour Room
Clovelly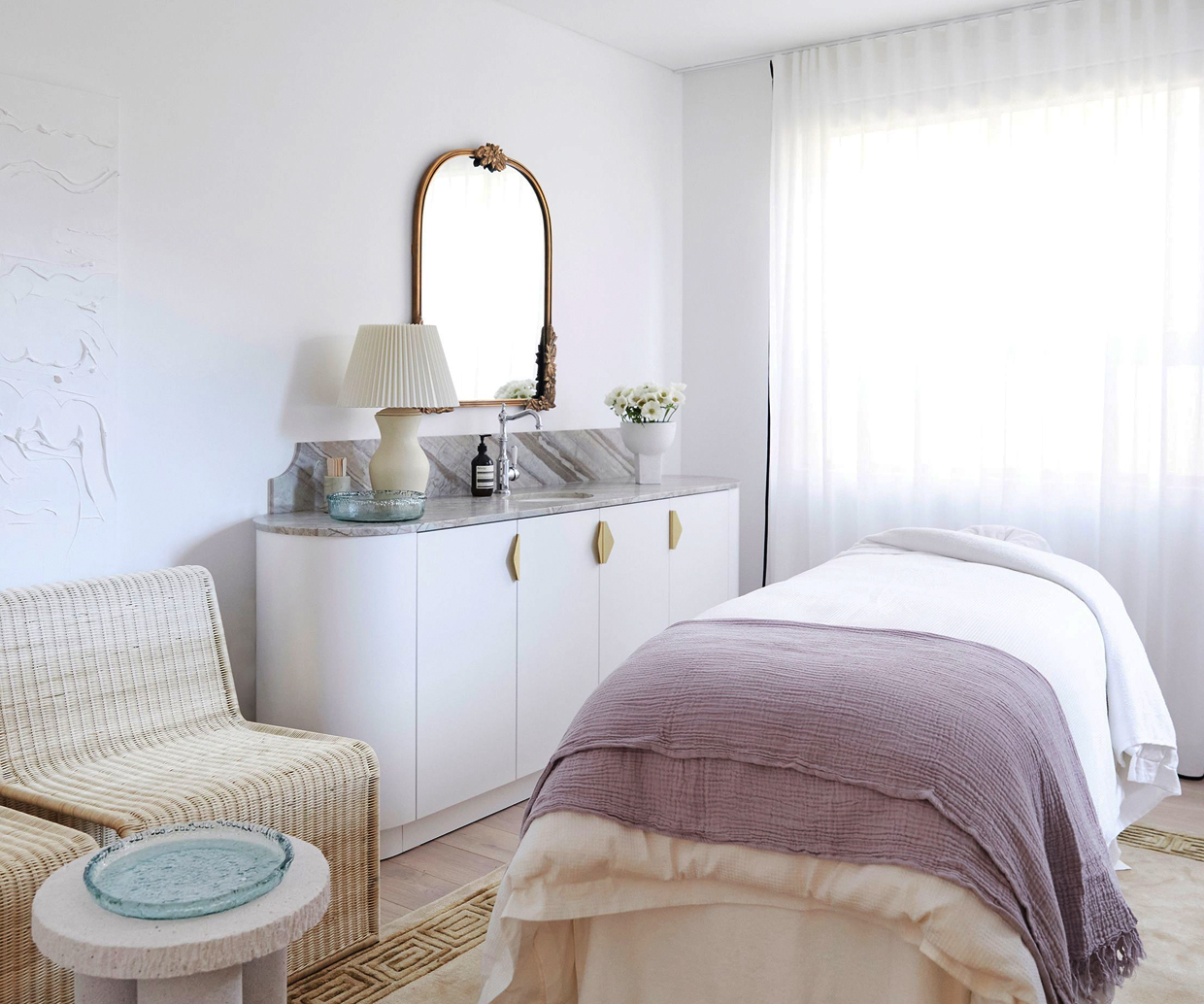 SELF offers a deeper level of beauty and wellness self-care with an extensive menu of luxury facials, decadent full-body treatments, and restorative infrared sauna sessions. The interiors at SELF will no doubt give you some serious Euro summer holiday vibes, designed by the very talented Dani Dean of The Make Haus. There are long hallways with accents of marble, timber, and onyx throughout and four large treatment rooms, each with its own calming design.
On the massage front, there are three staples to choose from including the signature body massage, used to increase lymphatic drainage circulation, a tension release massage to knead out all the deep-seated tension with a focus on acupressure points and, of course, SELF's famed crystals massage, which uses ancient Australian healing stones and crystals. On top of this, you can also add-on a body scrub to your massage to exfoliate and ready your body for your massage.
The Spa
The Rocks
If your personal affirmations of late have been "you are deserving of good things", The Spa at Park Hyatt manifests this very idea. This super private sanctuary is one of the most peaceful retreats you can treat yourself to complete with full pamper experiences, steam rooms, a rooftop pool, and a menu of massage treatments. The go-to treatment here looks like a Swedish massage made up of a whole lot of rhythmic kneading and tapping to relax any muscle tension in the outer part of your muscles.
If you're looking to go a bit deeper, the Muscular Wellbeing massage is a total body reset and looks like a customised massage to release tension from the deeper tissues to sort muscular imbalances. If you're needing a complete body overhaul, the Magnesium Wellness massage will sort you out in no time and combines dry brushing to promote lymphatic drainage, a therapeutic massage, and the power of magnesium for proper detoxification. On top of this, you can also level up your massage with a native clay and hot oil combo, aromatherapy, and a Neroli Blossom meditative massage with reflexology.
SpaQ
CBD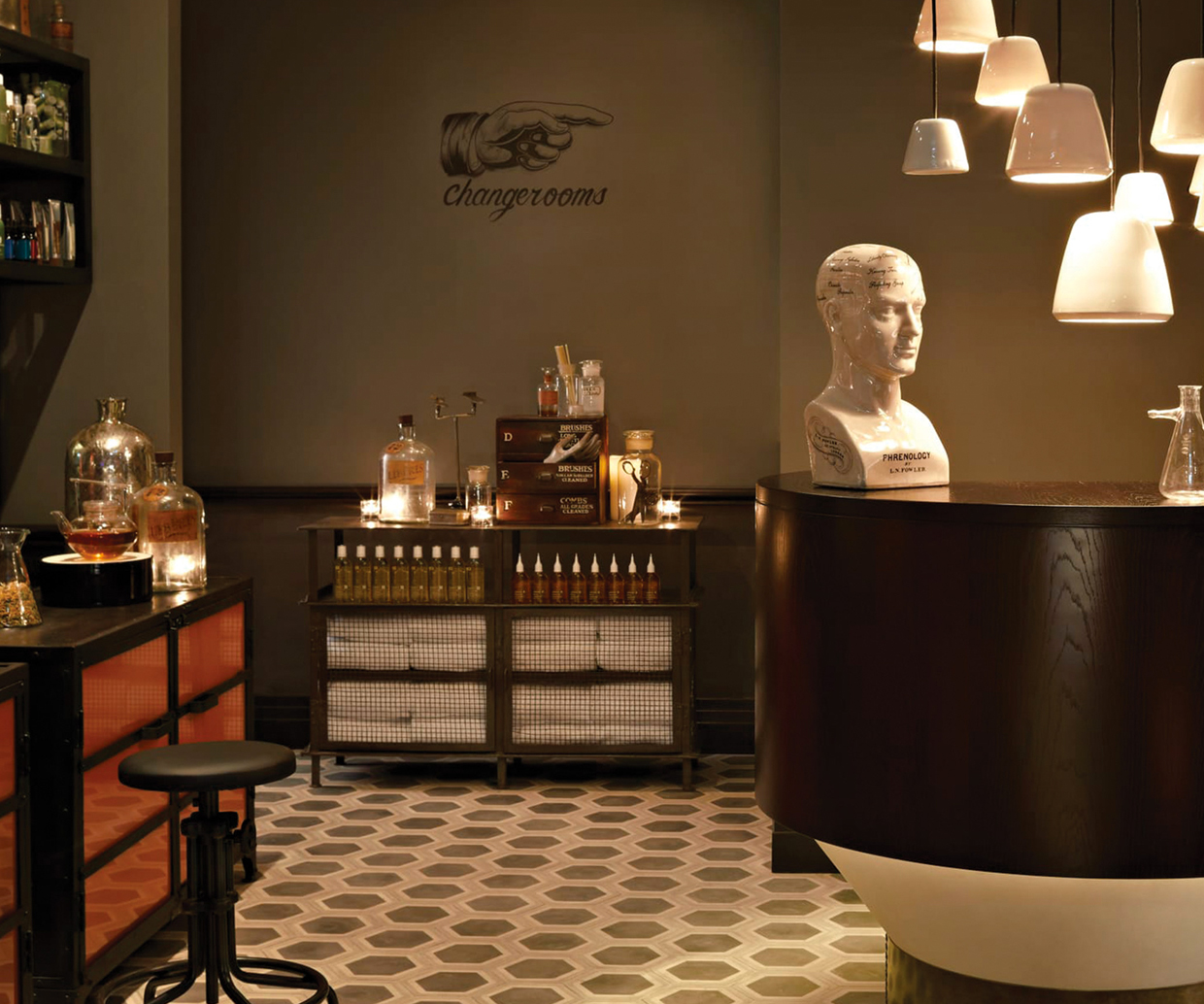 Those searching for one of Sydney's best massages can quit navigating the A to Z of massages because in our opinion the alphabet stops at the letter Q, SpaQ to be precise. The Spa partners with hotel QT for the perfect combination of quiet and quirky. It offers tailored treatments, including thermal, relaxation, and the tailored "Mastery Massage" (with elixirs to suit your needs on the day).
Venustus
Paddington
At Venustus, you'll be in for a total mind, body, and soul reset in a much more meaningful, spiritual sense. Even if you just want a really, really great massage, this Paddington icon should be your go-to. Owner and shamanic healer Jeannie Bourke weaves together a wealth of knowledge, from reiki through to crystal healing and all genres of massage, because she believes no one practice is the answer to all that ails you. Honestly, once you go—you will never look back.
Want to step things up a notch or two? Go for the Venustus Personalised "Six Handed" massage, conducted by three masseuses at once.
MO+
Bondi Junction
First-time visitors to MO+ tend to become lifetime clients—this natural wellness centre is simply that good. The treatment menu features a range of traditional medicines and mindful beauty services—facial acupuncture that will change your life, as well as detox and lymphatic massage, remedial and myofascial massage, and musculoskeletal therapy. The practitioners at MO+ are real pros too; career therapists that apply a wealth of knowledge and care to each session, freeing you from stress and tension and leaving you totally blissed out. Expect to float home.
Alysium Spa
CBD
Be aware that The Hilton is home to quite possibly what actual heaven might feel like. Alysium Spa is located within the beautiful George Street hotel, draws inspiration from Greek mythology, and is named after the place where Gods go to rest. With treatments like Swedish massage (Improves circulation, relieves tension, increases mobility, and reduces stress); hot stone massage (Using Malachite, zinc, and black granite to harmonise and balance your entire energy flow), and one specifically for jetlag (fusing juniper berry, pink grapefruit, rosemary and eucalyptus to bring the body, mind, and soul of weary travellers back into focus) you'll definitely walk out feeling like a divine deity.
Endota Day Spa
Various Locations
The massage line-up at Endota Day Spa is like finding out the world's biggest artists are headlining your favourite festival. Yep, it's one big, fat win. On the hefty menu you can choose from treatments like organic relax, deep recovery, remedial, soothing stone, relax express (for anyone short on time), and the option to completely personalise your treatment based on any areas of stress you have and any tension that's affecting you.
The Day Spa At The Langham
CBD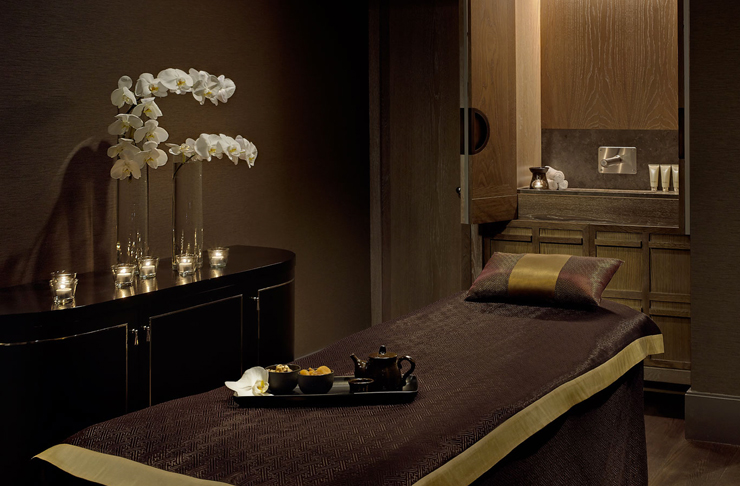 You don't have to check in to check out the myriad massage options on offer at The Day Spa at The Langham. You can choose anything from a staple stress relief massage or aromatherapy session to an actual champagne pear massage that wraps you in all the moisture and vitamin C.
MumSabai
Coogee and Neutral Bay
At MumSabai, it's all about nailing the ambience which means not only are you in for maximum relaxation times with your body, you're also in for them with your mind (double whammy). On the cards at this gem, you'll find hot stone oil massages, deep tissue for anyone truly tied up, hot oil massages, aromatherapy oil massage, Thai oil massage, and foot reflexology that will actually upgrade you to superhuman capabilities.
Chi, The Spa
CBD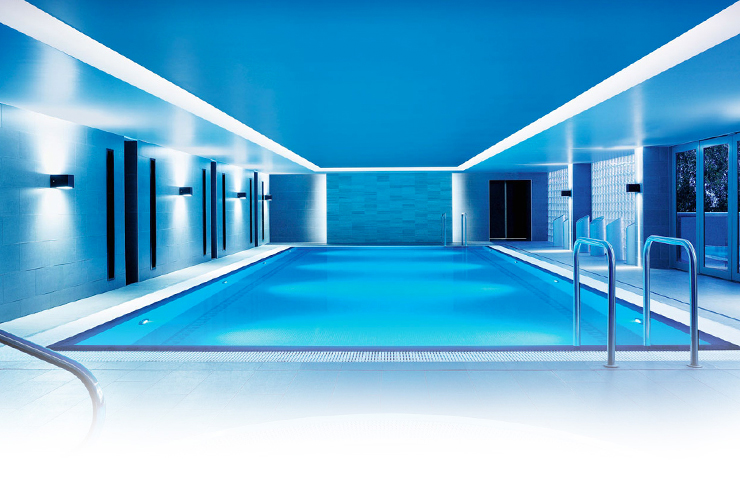 Hotels are excellent for several reasons: fluffy robes, high thread count sheets, room service breakfasts that feature perfectly poached eggs, and decadent spa services. Chi at the Shangri-La Hotel (which loosely translates to a life force governing personal vitality) has two massages in particular worth getting worked up about. Firstly, the Aroma Journey massage, which uses smooth calming movements to increase the lymphatic circulation and relieve emotional and physical tension, while synergising your body. Then, there's the Deep Tissue massage, which works at a deep muscular level to relieve chronic pain and muscle tension.
Sol Spa
Vaucluse
The treatment menu is extensive at this Palm Springs-inspired beauty spot. With everything from massages to facials, body treatments, and scrubs, you can literally spend an entire week here and still not have ticked off half the menu. High on your priority list though has to be the trigger point release therapy massage, which allows you to target anywhere that's giving you chronic pain and release any emotional stress. The epic "rebalance" massage will allow you to realign your lower back and hips.

Need to tidy up those brows? These are Sydney's most trusted brow studios.
Image credit: SELF, The Crown, SELF, SpaQ, MO+, The Langham, Shangri-La