As we rocket closer to the end of the year, Sydney's restaurant scene shows no signs of slowing down. It's been a year of omakase, sprawling new dining precincts, swish hotels, Spanish moments, and suburb revivals. This list of the best new restaurants is diverse, symbolic of a new energy that began to surface in Sydney in 2022 and has only continued to flourish since.
An avalanche of new restaurant openings in 2022 signalled a fresh sense of fearlessness for bigger, bolder ideas—as if we all collectively decided it was time for this city to step it up. And that's despite the Covid-era knock-on effects that have continued to rock and roll through the industry from staff shortages to inflation and a helping of natural disasters too. Resilience is a word that gets thrown around a lot these days—and it's one that hasn't lost its meaning here. But there's more to it: this list of new Sydney restaurants is ambitious, joyful, and powerful.
Here are our picks for the best new restaurants of 2022.
Kiln
CBD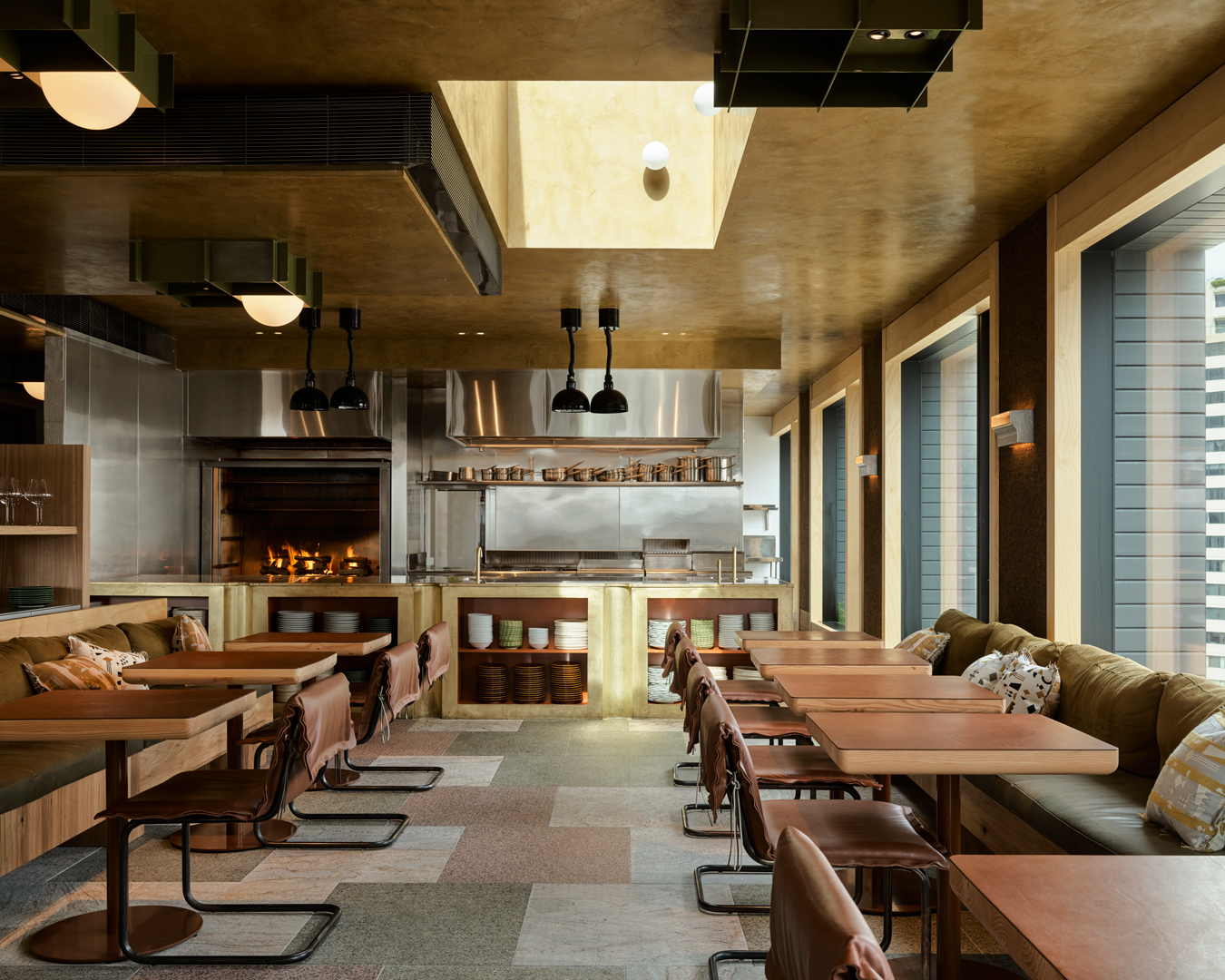 The opening of Australia's first-ever Ace Hotel had a lot to live up to. How would the brand translate in a Sydney context, compared to its impossibly cool NYC and Palm Springs outposts? Thanks to a dream team of local creative minds—including chef Mitch Orr and natural wine legend Mike Bennie—Ace is everything and more, and its rooftop restaurant Kiln is the hotel's crowning jewel. Here, Orr is flexing his genre-bending skills with fiery native ironbark and assorted fruitwoods to flame and smoke a neat list of fun but inventive dishes. The restaurant design, by Fiona Lynch Office, with retractable ceilings, glass walls, and infinite details, makes it one of the best-looking dining rooms in Sydney too.
Pellegrino 2000
Surry Hills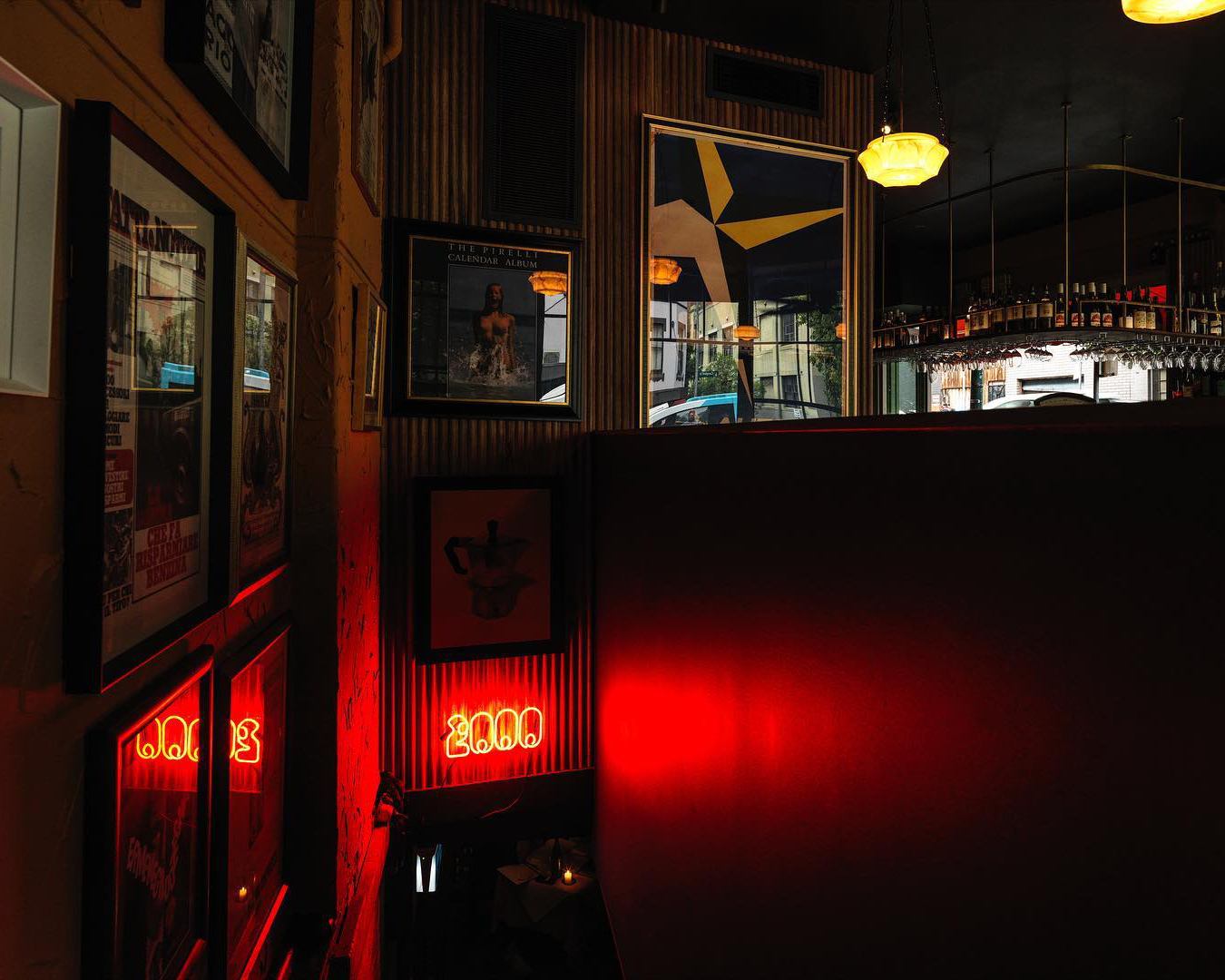 Pellegrino 2000 took over the old Bar H terrace on Campbell Street in Surry Hills and opened back in February. The revival of this slice of Surry Hills—and its transformation into one of Sydney's most exciting restaurant precincts this year—began with Pellegrino 2000. With all-stars Dan Pepperell, Mikey Clift, and Andy Tyson at the helm, the vibey trattoria quickly became the hottest ticket in town (it's still near-impossible to get a reservation here, sorry guys). The candle-lit cellar, Pepperell's flair for classic Italian made cool, the Wet Martini 2000, and the neon red electricity of it all make for a home run every time.
Besuto
CBD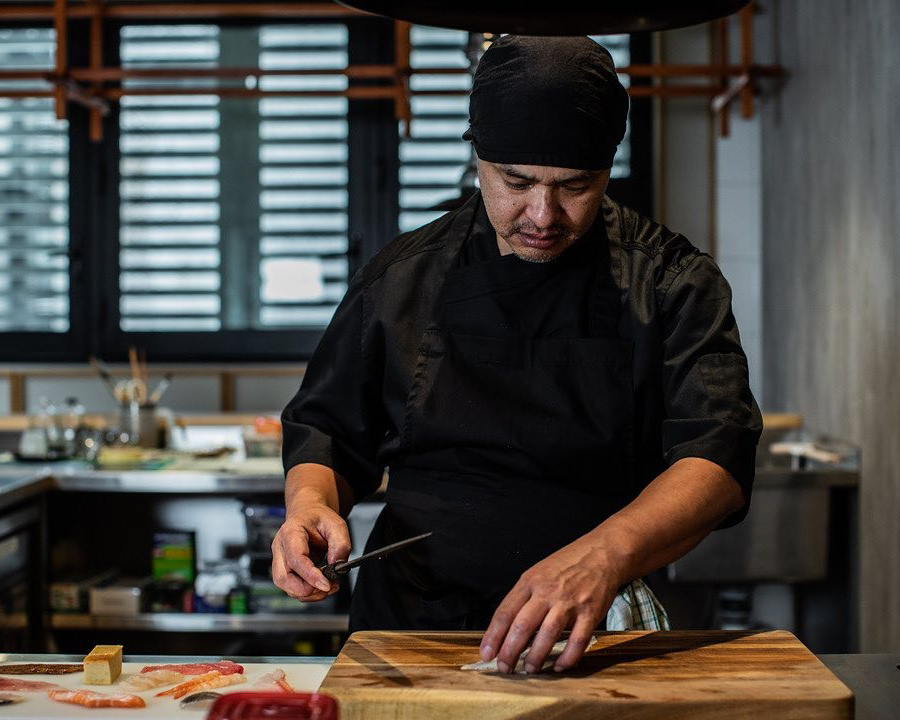 In a year chock-full of new omakase-style eateries, Besuto is a stand-out for us (fittingly, the name translates to "best"). Besuto is a hidden gem within the new Quay Quarter precinct in Circular Quay. Beyond the glowing red foyer, decorated with a Kuniyoshi-inspired mural by Australian artist Lisa King, is a Japanese zen garden and a 12-seat omakase, designed in tribute to Japanese design principles. The intimate 20-course experience, dreamt up by chef Hirofumi Fujita (Hiro) includes things like miso-marinated Glacier 51 toothfish, toro with N25 Caviar, and a particularly impressive steamed egg custard served with uni (sea urchin). Japanese whisky, premium sake like Dassai Beyond and Seven Junmai Daiginjo, and excellent, entertaining service wrap up the experience perfectly.
AALIA
CBD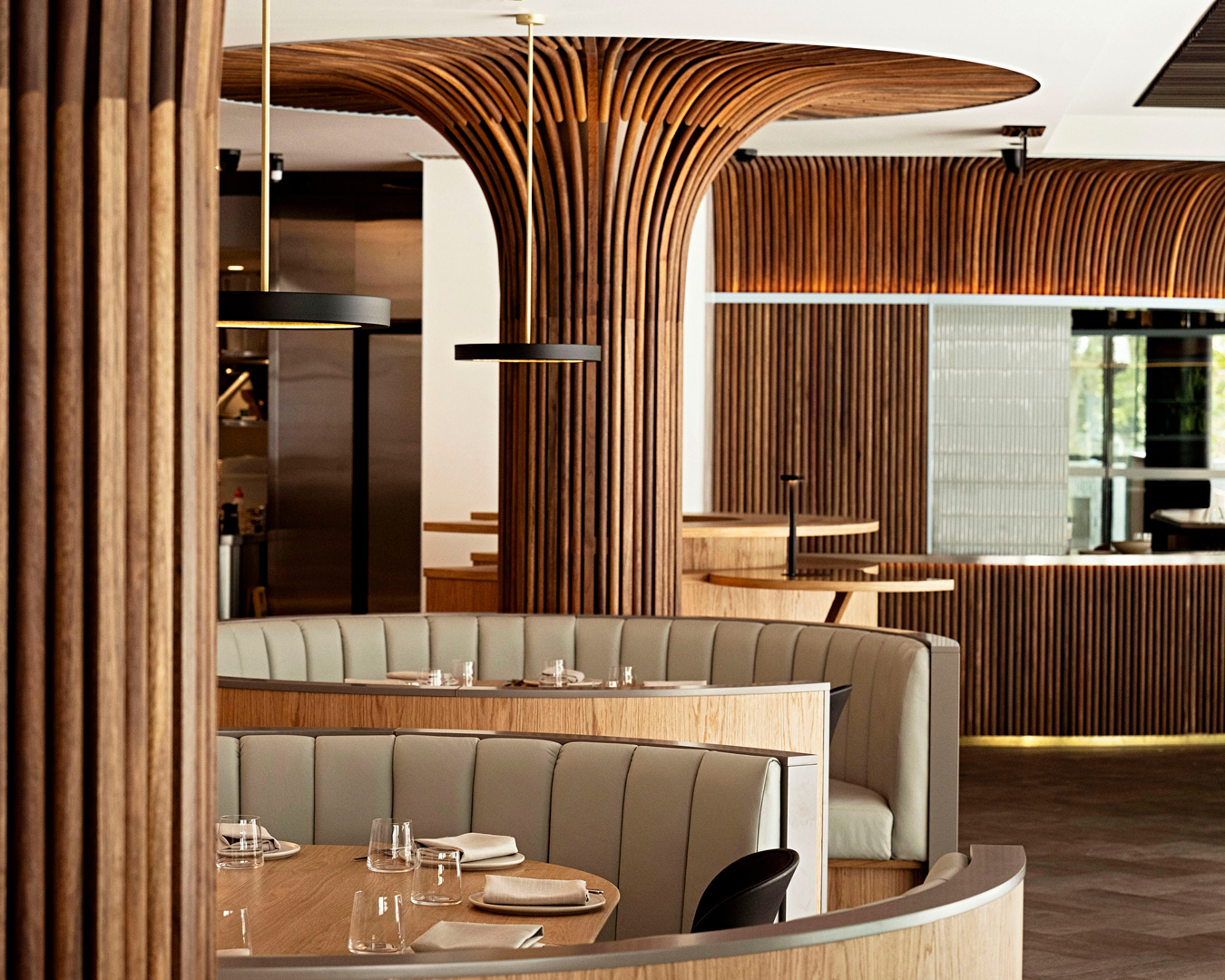 With its glowing curved balconies and its collection of big, bold new restaurants, Martin Place's multi-million-dollar restoration was a highlight of 2021. AALIA was a late entry, opening in January this year, but it is one of the shiny new dining precinct's best. Affirming the ESCA Group (Nour, Henrietta, Lilymu) as one of the most exciting hospitality groups in Sydney, AALIA loosely translates to elevated or exalted. Here, you can expect a heightened version of the polished, creative Arabic and Levantine-style food the group has become known for.
Surrounded by stunning timber columns inspired by the Harry Seidler "spaceship" outside, the menu is a journey through Moonlight Kiss oysters, a Persian caviar service, pharaoh's foie gras, ballooned Khorasan pita, and Murray cod masgouf. Match the vibe with a rosé from Bekaa Valley in Lebanon, a Lebanese Pet Nat, or a sweet dessert wine from Turkey.
S'More
Castlecrag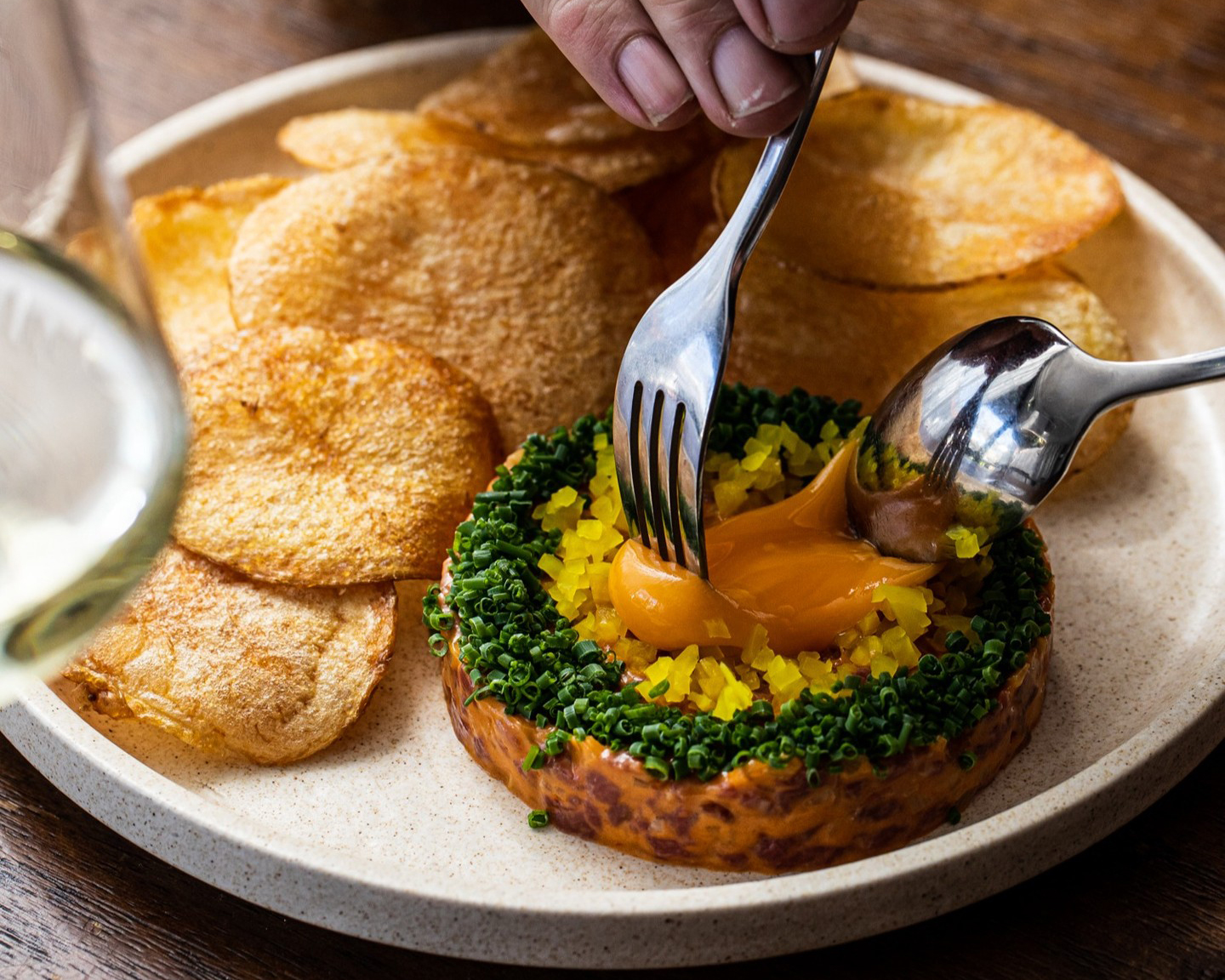 Sydney was definitely waiting with bated breath for this one. "Big" Sam Young, along with his partner Grace Chen, AKA Super Banana, opened their very own brick-and-mortar bistro, S'more in Castlecrag in June. The duo, who have clocked up time at Mr. Wong, Totti's, Lotus 2.0, Est., and Queen Chow between them, scored heaps of hype during lockdown with a private dining experience (the #BSYExperience), which included things like caviar bumps and lobster pasta. S'More follows the same theme, confirming Sydney's love of a high roller moment and delivering luxe French classics with Asian tweaks. From the full-blood Wagyu tartare to the signature potato cakes stuffed with salted duck egg custard and topped with caviar, it's luxe and we love it.
Rafi
North Sydney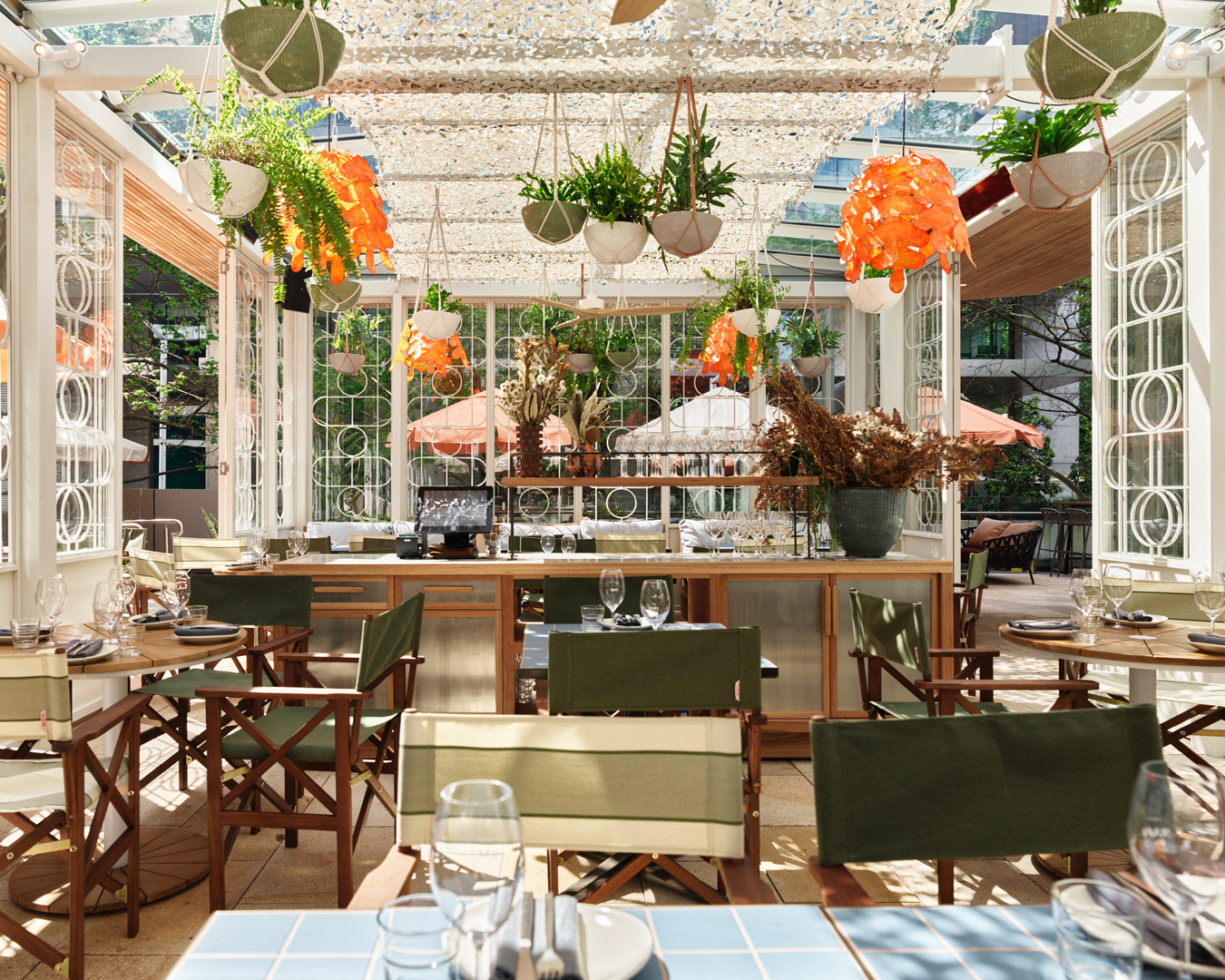 Rafi was a bold move for Applejack Hospitality—a vast space in the thick of the North Sydney CBD that promised a bit of everything from al fresco and private dining, to a cocktail bar, and a chef's table experience. Rafi delivers in spades: the design by Luchetti Krelle is nothing short of charming, taking in details like a custom-made geometric island bar, stools clothed in fabric by Walmajarri Aboriginal artist Jimmy Pike, and the stunning central glasshouse structure filled with hanging greenery. The menu does sustainable and seasonal in a fresh way—like seasonal shrubs spiked with your choice of spirits and served neat, over ice, or as a spritz. According to head chef Matias Cilloniz, it's about "enjoyment in a respectful way".
Fontana
Redfern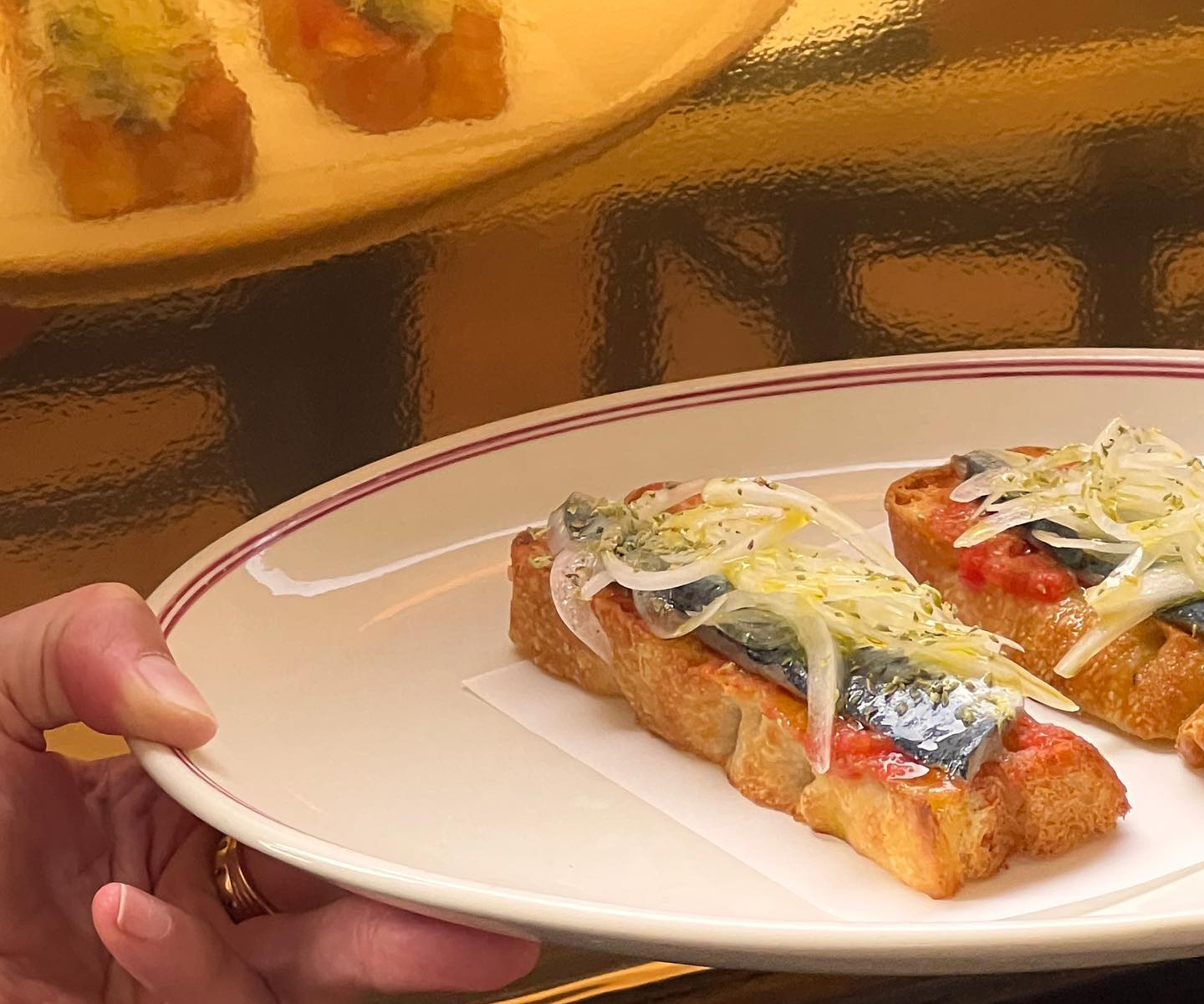 Don Peppino's held a special spot in so many hearts, so when we caught wind of a new Italian from the same trio, Daniel Johnston, Harry Levy, and Ivey Waw, we knew it was going to be, in short, a big vibe. Fontana describes itself as a "good times restaurant", "a place to quench your thirst", "a place to de-stress", and "a sweet spot for a kiss". And it's all of those things, personality up front, followed up with 'nduja and mozzarella croquettes, balsamic bread rolls, sardine meatballs, and a rotating menu of pasta specials. The team's signature the ceci e tria (chickpea pasta) makes a welcome comeback, the wine list is fun, and the cocktails will teleport you directly to a Trastevere bar at first sip.
Rekōdo
Barangaroo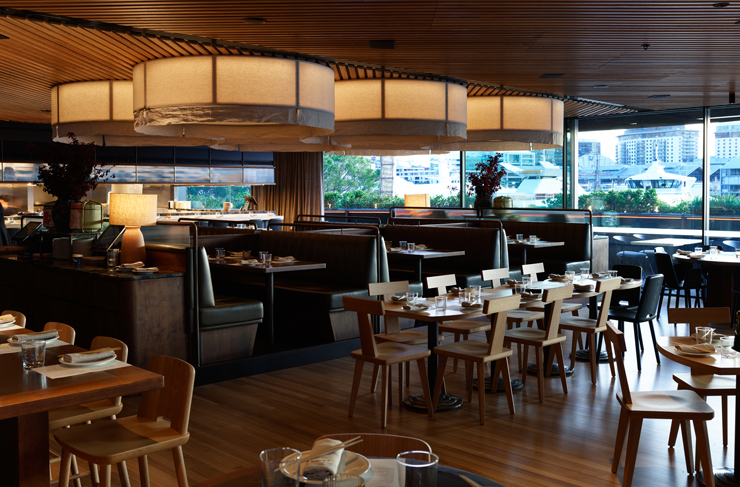 We're betting Japanese-style listening bars will continue to pop up in Sydney into 2023—but Rekōdo was one of the first. Picking up where Bea left off in the iconic noodle bowl-shaped Barangaroo House building, Rekōdo is a restaurant and vinyl bar with punchy energy. On the sonic front, the venue has been kitted out with the likes of Klipsch La Scala AK5 speakers, a McIntosh MC152 amplifier, and a McIntosh MP100 Phono Preamp. Tunes flow between live vinyl DJs, Rekōdo's catalogue of vinyl, and guest musical curators—from Donny Benet to Meg Mac and Lazywax. We're talking 2022 so yes, there is an omakase experience to be had here, but it's not the traditional kind. Think DIY temaki hand rolls, wagyu tataki with ponzu and onsen yolk, modanyaki noodles, and pickled watermelon with ume. Lots of fun and smooth sunsets for days.
Parlar
Potts Point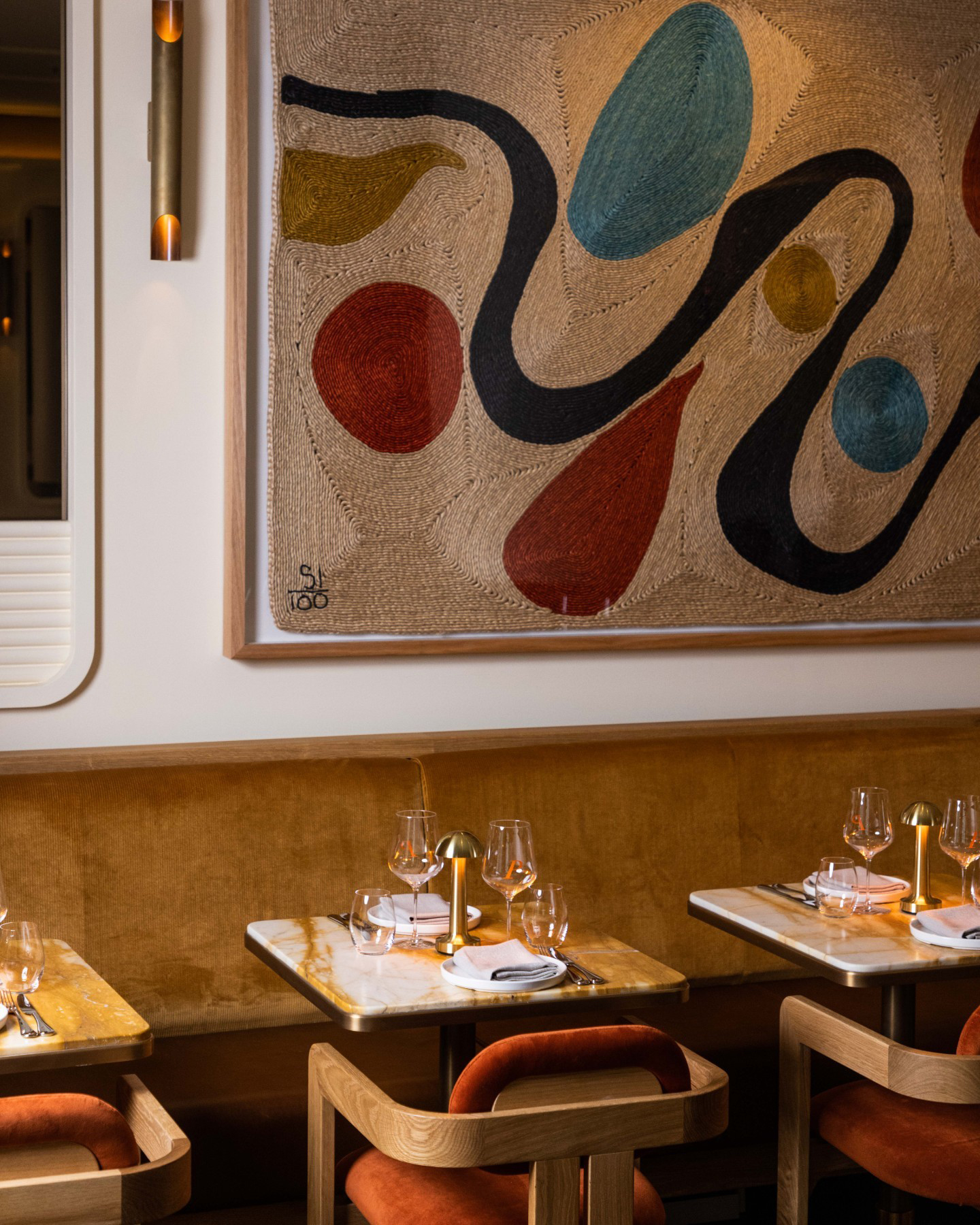 Omakase was big in 2022, but Barcelona is also becoming a favourite reference point in Sydney. Parlar is a highlight in this emerging Catalan category, backed by Franca's Andrew Becher and featuring a seriously stylish aesthetic. Behind the pass is executive chef Jose Saulog, who's created a menu based around share dishes that take cues from Catalan and, more broadly, Mediterranean cuisine. The mood is Spanish wine and tapas (with the anchovy churro a particular highlight), alongside heftier dishes of fideuà marinera (Valencia's pasta answer to paella) and a steaming-hot seafood platter. For dessert, Saulog is dishing up a twist on crema catalana. Complete with luxe marble accents and Alexander Calder artworks, Parlar is a stunner.
Oborozuki
Circular Quay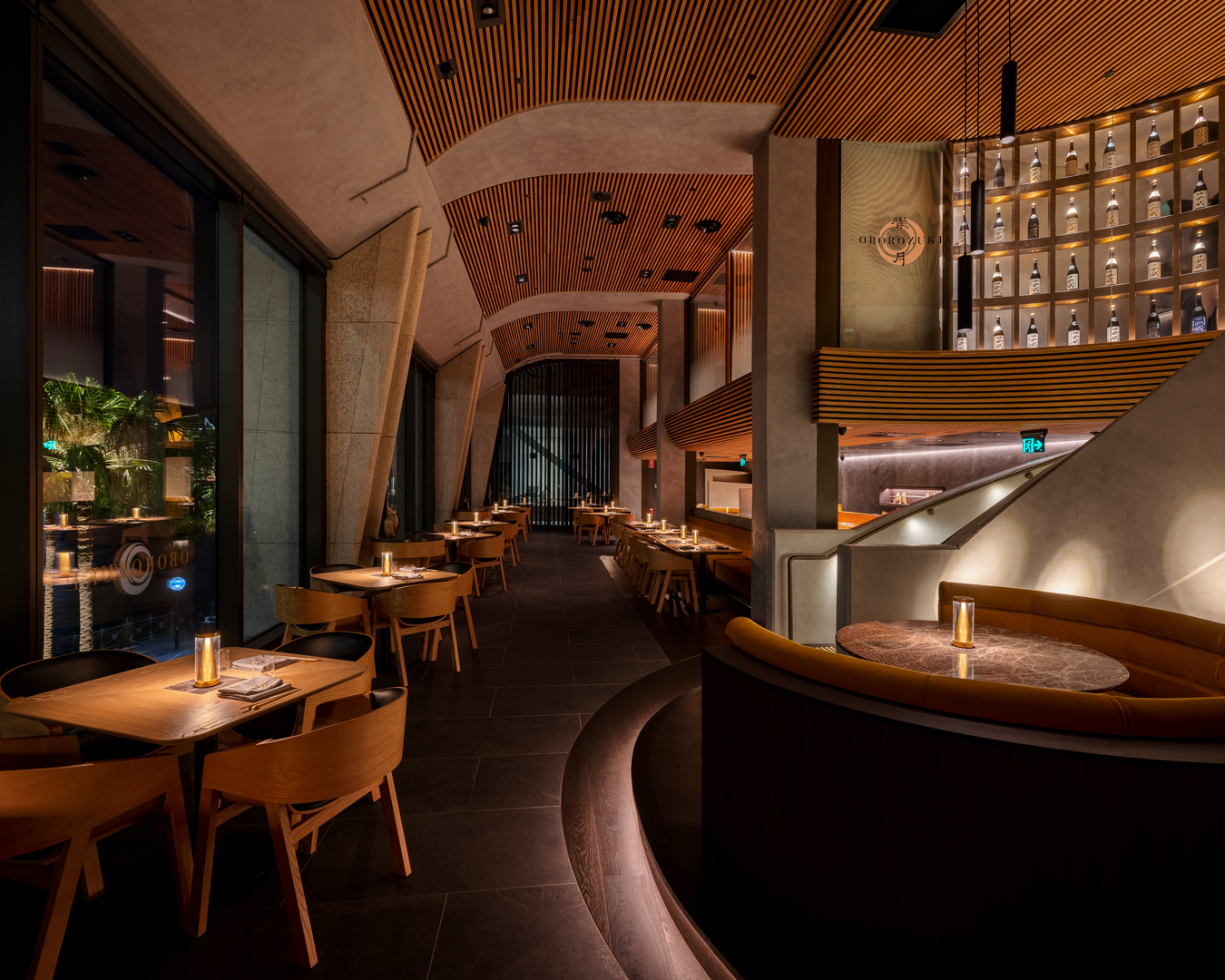 Housed within the sculptural Opera Residences at Bennelong Point, Oborozuki is luxe: it's a high-end teppanyaki and kaiseki-style restaurant and bar, complete with floor-to-ceiling glass windows, private teppanyaki rooms, and the largest kaiseki dining room in Australia. Oborozuki's take on kaiseki (a chef's table degustation experience, akin to omakase, though more formal) is fusion-style. It follows a sequence of cold to hot dishes over 10 courses, each one a precise work of art created by head chef Kei Takamatsu. Heading up the luxe teppanyaki is head chef Felix Zheng. Here, 10 immersive courses are fired up and dished out in your own private room. The multi-storey venue also features a separate bar, beneath a clear glass ceiling and twinkling moon-inspired lighting (Oborozuki translates to "hazy moon"). While there are some gaudy touches (a glowing Louis Vuitton trunk that houses delicate custom crystal saké glasses) Oborozuki manages to hit all the right notes.
Honourable Mention: Moonlight
Byron Bay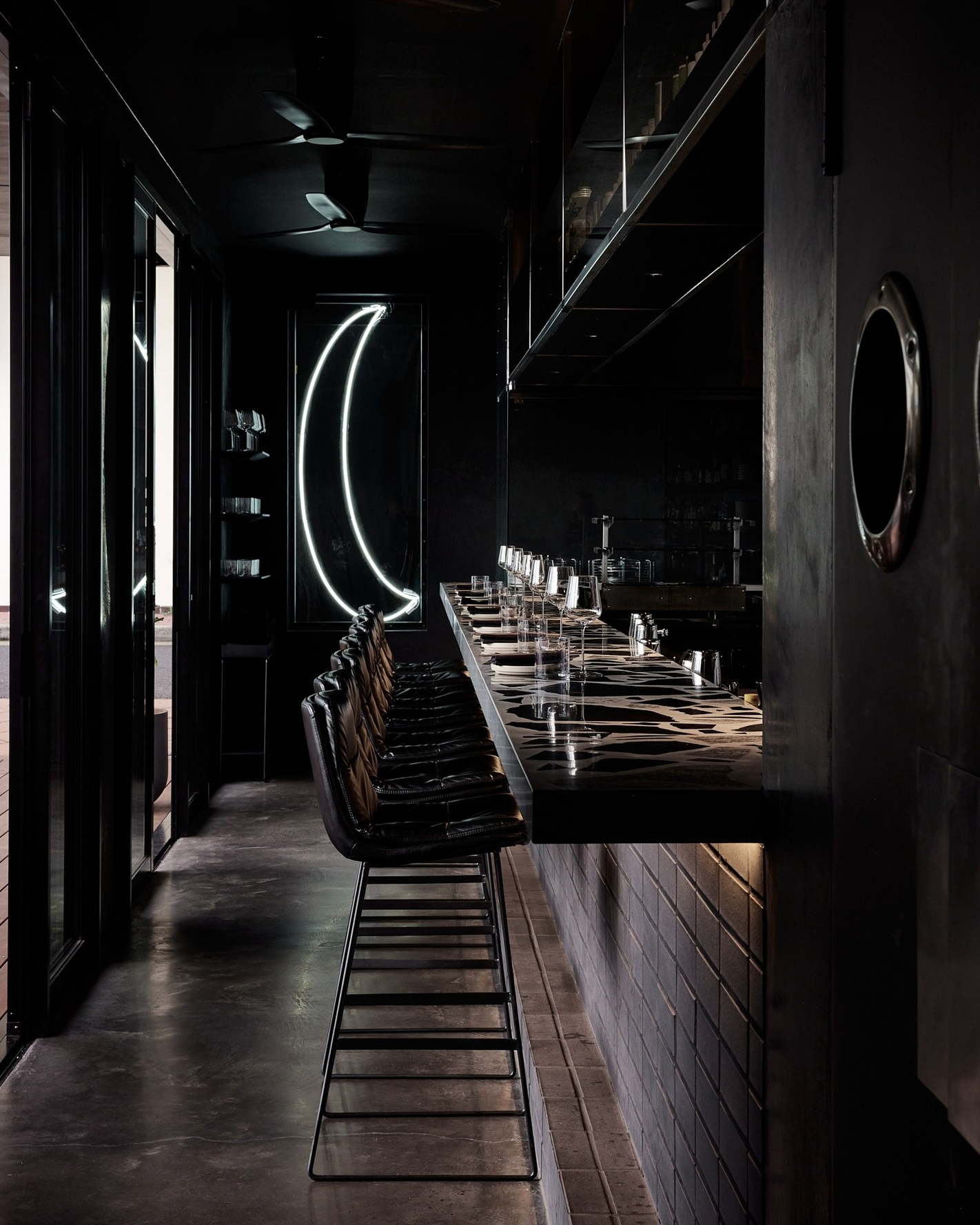 We're stepping outside of Sydney for this one (just a few 100kms, don't worry guys). From the talented team behind Light Years, Moonlight is a whole new reason to make tracks for Byron Bay. Bathed in the glow of white "moonlight" that comes courtesy of a neon crescent moon hovering by the doorway, executive chef Robbie Oijvall and head chef Vaughn Williams are doing traditional Japanese hibachi layered with a few modern ideas and flavours. The three-part menu fits on one page, but there's a lot going on. Like the standout vegan watermelon sashimi, which has been dehydrated, roasted, and delicately sliced to have all the texture of raw fish. Cocktails created by Jason Lindsay are as impressive as the food—think Japanese highballs made using homemade sodas and natural garnishes, foraged from the Byron Hinterland. The Panda highball was our favourite.
Thirsty? Check out Sydney's best new bar openings here.
Image credit: Destination NSW, Anson Smart, Pellegrino 2000, Kitti Gould, AALIA, S'more, Steven Woodburn, Fontana, Rekōdo, Parlar, Oborozuki, Moonlight