Sports bars. They're (quite literally) in a league of their own. And Sydney has some absolute crackers that serve as perfect viewing for this year's State of Origin.
Think theatre-sized screens to catch all of the action, huge margaritas, plates of up to 100 fried chicken wings, giant foosball tables, arcade games (for half-time shenanigans) and boozy shakes to fuel yourself through hours of cheering.
Grab your crew, here are Sydney's best sports bars you need to head to for State of Origin.
East
Coogee Bay Hotel
Coogee
Whether you're a UFC fanatic, tennis enthusiast, cricket fiend or an NFL fan, Coogee Bay Hotel pulls out all the stops for every major sporting event. This seaside institution has over 15 screens including two giant TVs and for mammoth events like Origin or the World Cup, where the sporting antics get shifted to SELINA'S (Coogee Bay's iconic music venue, which has seen the likes of Nirvana, Foo Fighters and Midnight Oil take the stage). Basically, you'll be treated to all the action on a theatre-sized mega screen.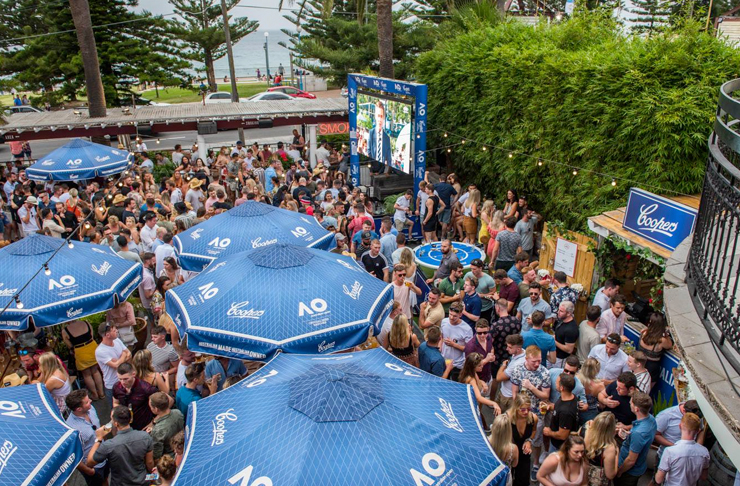 WingHAUS
Circular Quay
WingHAÜS is the wing-packed, sauce-smacked spinoff from Australia's fun-loving The Bavarian family, serving eight variations of sauce-doused, American-inspired chicken wings and 40 beers on tap, frozen JD and coke and giant margaritas. If wings ain't your thing, there are burgers (try the limited-edition JD's Chookhaüs burger with secret-spiced chicken breast, Sticky Jack Daniel's sauce, habanero hot sauce, coleslaw, cheese and pickles), and hefty snacks like hot chips, buffalo ranch chips, Texas ranch chips, onion rings, potato gems, coleslaw and deep-fried pickles.
And as for those big screens? State of the art technology wirelessly streams up to 20 games simultaneously so you won't miss a thing.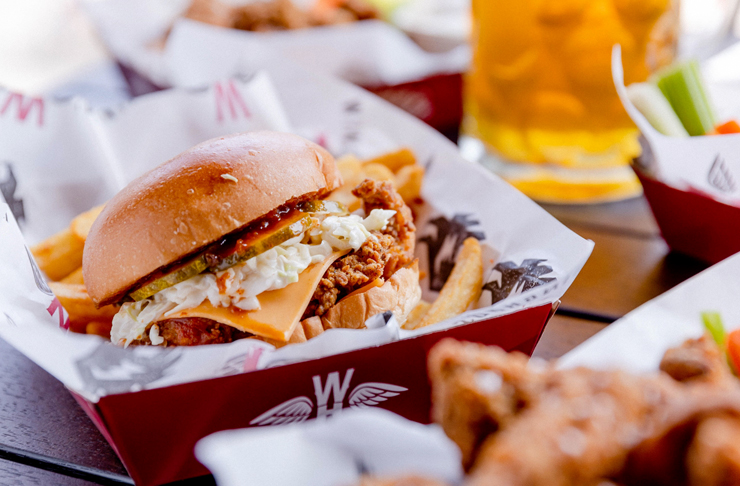 The Royal Paddington
Paddington
The Royal Paddington is a sports fans' home ground and a local go-to for many. It's a bustling hub on match day, where you'll find big screens throughout the entire venue showing everything from the UFC, NRL, Super Rugby and AFL. You'll never really walk in here with a game *not* playing and the pub regularly churns out epic "first game" feeds like half a kilo of chicken wings served up alongside a jug of Coopers Pale Ale at an easy $25. No matter what happens on the field or court, you'll always be winning at The Royal.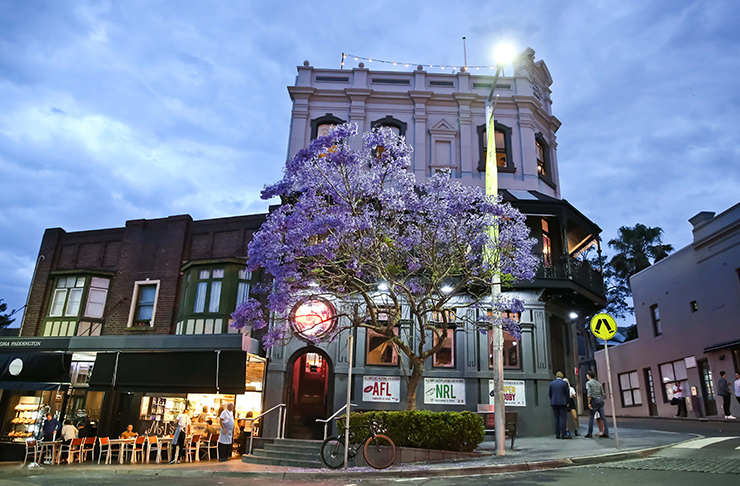 Surly's
Surry Hills
Surly's is a tribute to the all-American tavern. Part dive bar, part Nashville-inspired sports saloon, here you're going to find shuffleboards and free arcade games, loaded fries like poutine and chilli cheese, brisket, BBQ platters and burgers, and American soda like Dr Pepper and A&W root beer. Happy hour runs from 5 - 7pm weekdays with $5 beers, and there's a late-night happy hour with $10 cocktails from 9 - 11pm. On the sporty side of things, you can watch all the big local codes here, as well as big-time boxing matches, but Surly's is also your go-to for American games—the NBA, Major League Baseball, NFL and the NHL.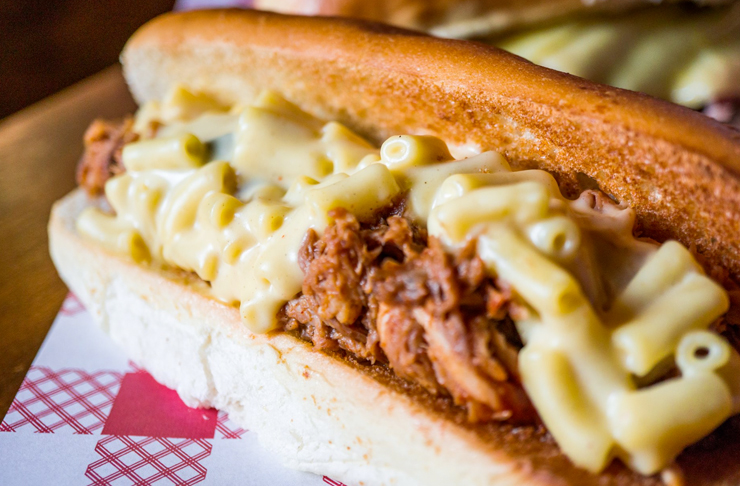 York 75
CBD
If you're after classic vibes and solid pub feeds, you can't go past York 75. Decked out with mahogany walls, private booths and all the vintage sports memorabilia, this guy houses 20 screens to watch all the action—with two of these streaming in 3D. If you've got your game crew ready to go, you can also book out a private booth (seats up to eight) so you guys can watch the action unfold on your own personal LED screen. And, whenever sport is playing live at York 75, you'll be able to stay hydrated with $8 pints, $15 jugs of Hahn SuperDry and $10 jugs for 10 minutes whenever the bar sells 100 pints.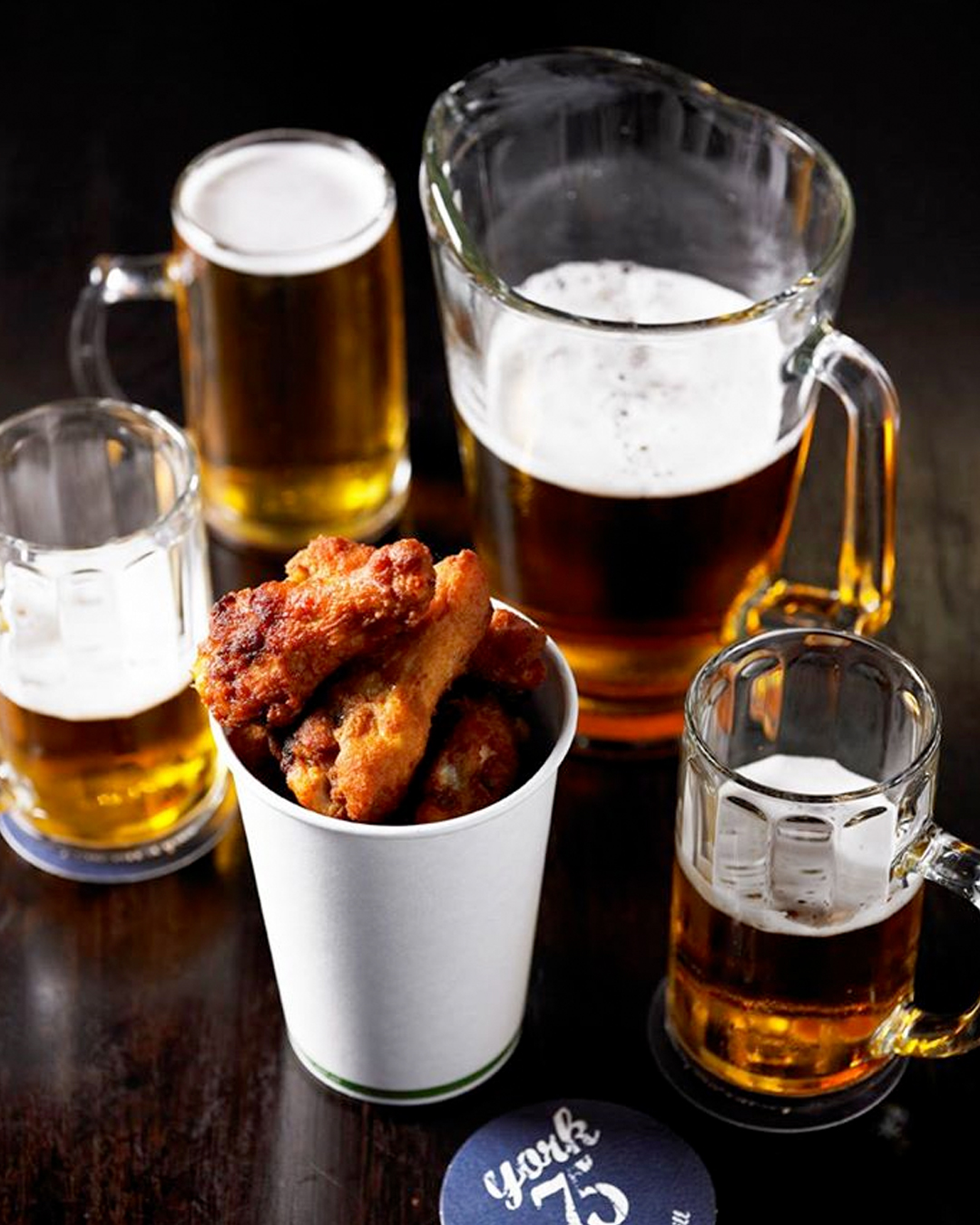 North
The Vicar
Dural
The Vicar is the mega-precinct that's guaranteed to fire you up for any sporting event. From Monday to Friday, beers and wines go down to a sweet $6 between 3pm and 6pm, and there's a bunch of cocktail jugs worth getting around too (we suggest the "Hold Up Punch" spiked with vodka and pineapple). And while you're fixated on the happenings on the big screen, when hunger strikes we recommend ordering The Vicar's famous meat pie served up with soft peas, mash and the best damn gravy around.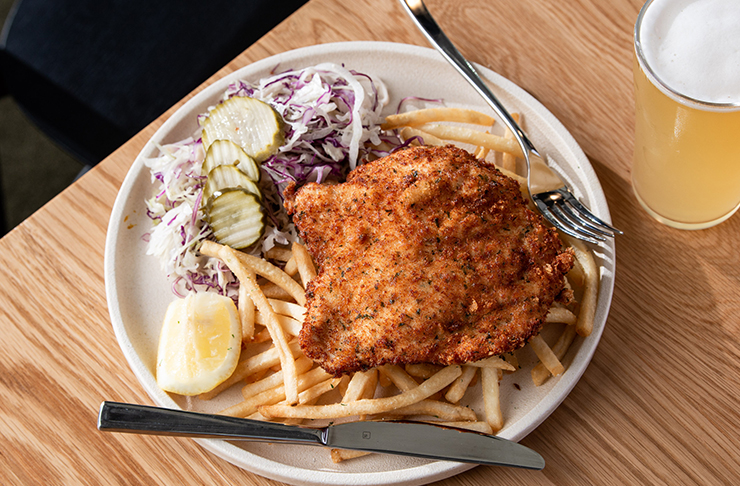 Taffy's
Neutral Bay
In case you missed it, The Oaks recently underwent an incredible reno, which included a whole new sports bar. With seven full HD TV screens, the biggest foosball table in NSW, a life-sized replica of cricket legend Richie Benaud (because why not?), arcade basketball hoops and a giant air hockey table, let's just say you could practically live at Taffy's throughout any sporting season.
As for the food here, expect a slightly fancier spin on regular half-time eats. You'll be able to order up feeds like duck nachos, truffle toasties, Reuben sandwich spring rolls and Taffy's foot-long hotdogs loaded with pub-style fillings like chicken parmigiana and Peking duck. There's a hearty Negroni menu featuring a smoked barrel-aged variety that sits behind the bar stewing in an eight-litre oak barrel. Other cocktail highlights include a "Macadamia old fashioned" with black walnut bitters, served with a side of macadamia nuts, and a "Sticky-date espresso martini" with toffee syrup.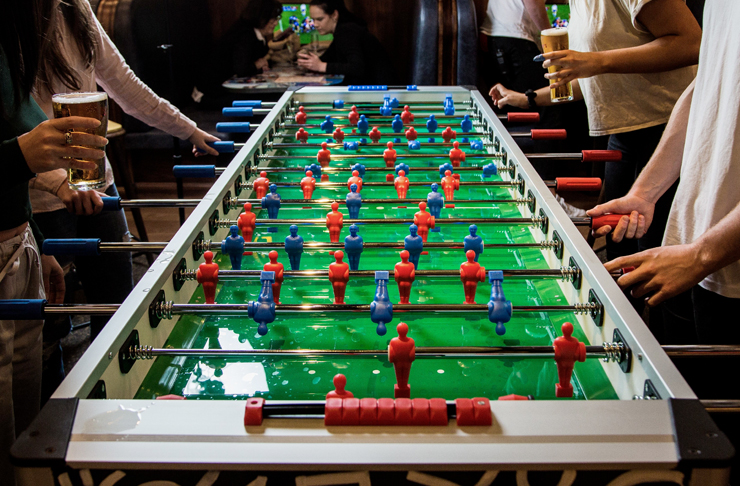 The Park House
Mona Vale
There's always a lot happening at Mona Vale's The Park House (which you used to know as the good old Mona Vale Hotel). This Northern Beaches institution features three bars but when it comes to watching sport, you'll want to head straight over to the Front Yard bar. Here, you'll find an indoor-meets-outdoor brew garden, 40-odd beers on tap and a monster screen (kept under a couple of disco balls) so you can witness every big game, race, fight or match. The best part? There are daily specials here including $10 margaritas. You know what to do.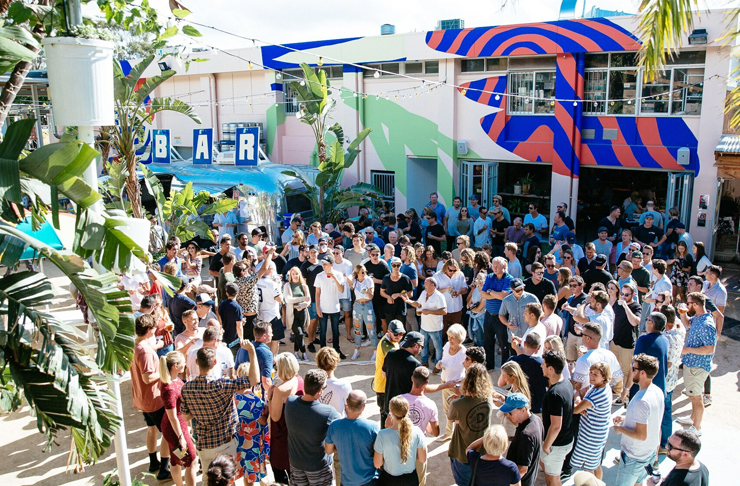 West
The Oxford Tavern
Petersham
Apart from hosting one of the best smoke-house Sunday sessions around and pouring a tonne of local brews, The Oxford Taphouse is where you should be come game day. It's snacks galore here too so you can rest assured you'll be sorted on the feasting front with moreish bites like vegetarian poutine (you can add smoked brisket if you want to get meaty), twisties mac 'n' cheese and greasy jerk chicken tacos piled with sweet corn salsa, coriander, creamy slaw and chimichurri.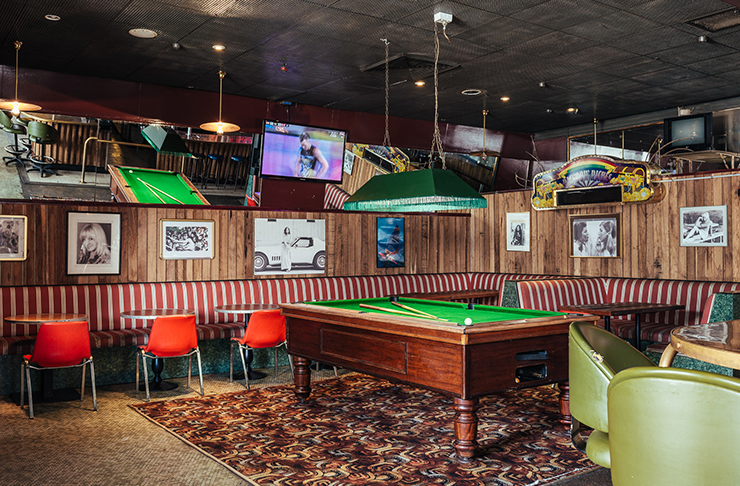 The Courthouse
Newtown
Newtown's beloved Courty is a reliable option for big vibes, loud sport and wholesome pub feeds. Though you can definitely go hard on a few games of pool, this hub is where all the die-hard Swannies fans hang on the regular. Famous for its courtyard, which is also the perfect place to grab some air at half-time and nut out the last conversion with your mates, The Courty serves cheap jugs of beer, decent schnittys, bangers and mash and smashed bean nachos.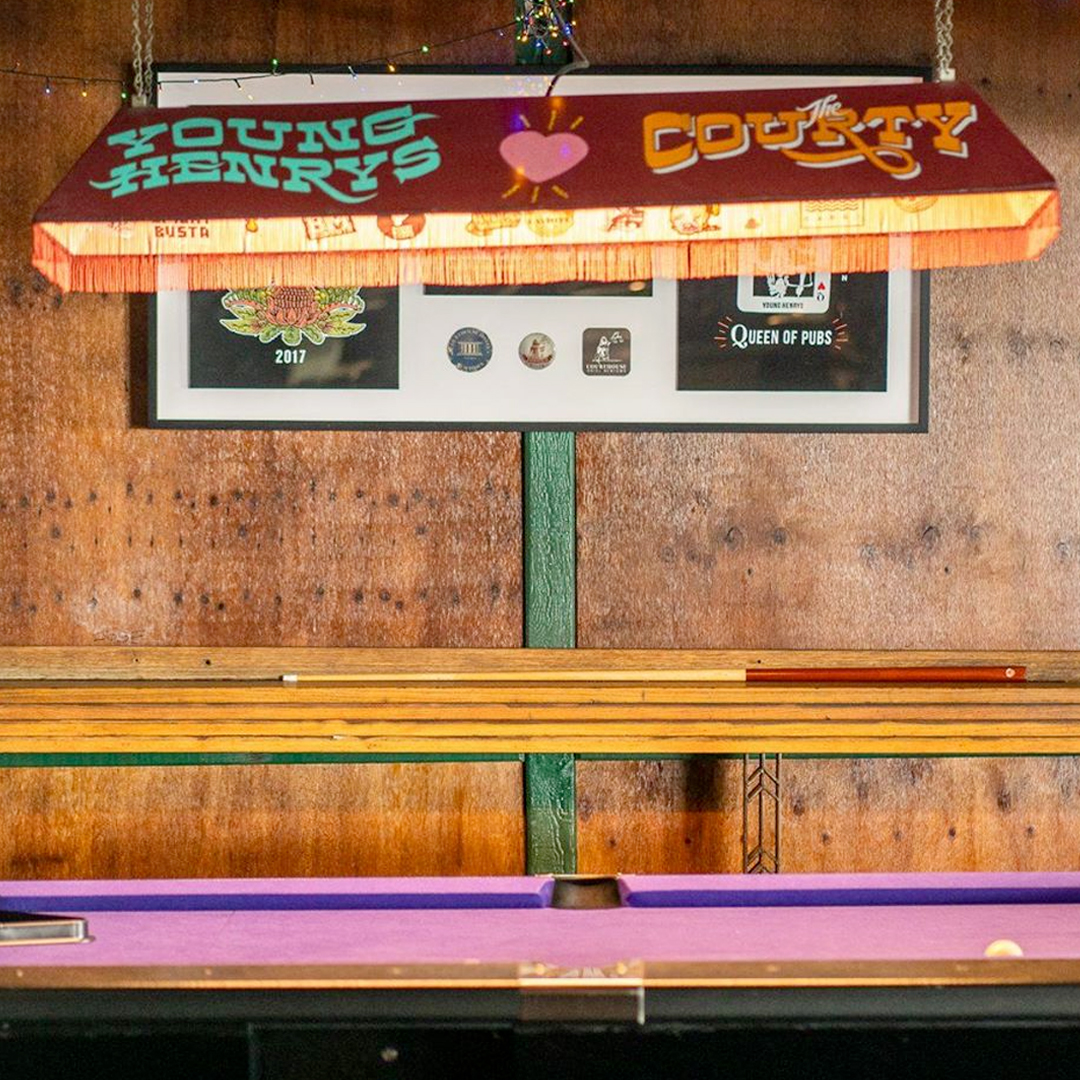 Bankstown Sports
Bankstown
Bankstown Sports is, to put it lightly, a bit of a sporting mecca. Here you're in for a wide range of sporting events on the big screens, like A-League, Big Bash League, the Rugby World Cup, Premier League and the UFC. There's a couple of buzzing areas you can head to witness all the action. Try the Basement Brewhouse for craft beers, wine and cocktails on tap, a burger bar and delicatessen (because the eating never stops) and an LED LCD high definition TV.
You can also head to the Sports Lounge, which houses a mammoth 92-inch screen and six other screens; the PZE Bar is home to Platform Zero Esports and the Outdoor Terrace is the place to be when Sydney's weather is looking up and a big grand final of sorts is on.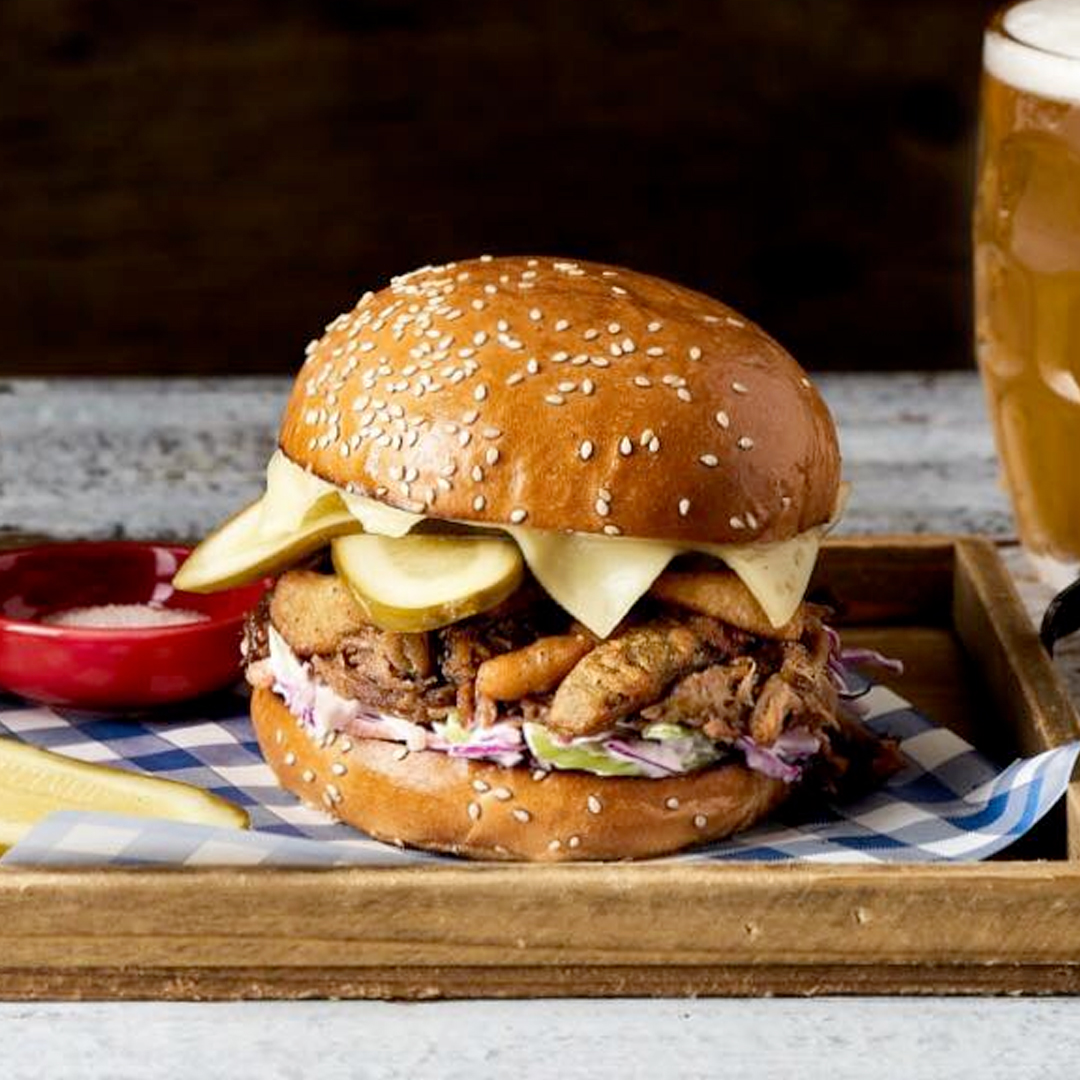 The Toxteth
Glebe
If you're around the Inner West, the refurb'd Toxteth ("The Tocky" if you're a regular) is where you're set to win big. Aside from epic badge draws and meat raffles, this gem is a big contender when it comes to sinking tasty feeds and cold beers while watching major sporting events. There's usually a heap of craft beer specials from your favourite Inner West breweries, as well as Pimms punch, hefty schnittys and of course, multiple screens to catch all the action (that's all the NRL, UFC, Super Rugby and NRL matches live and loud).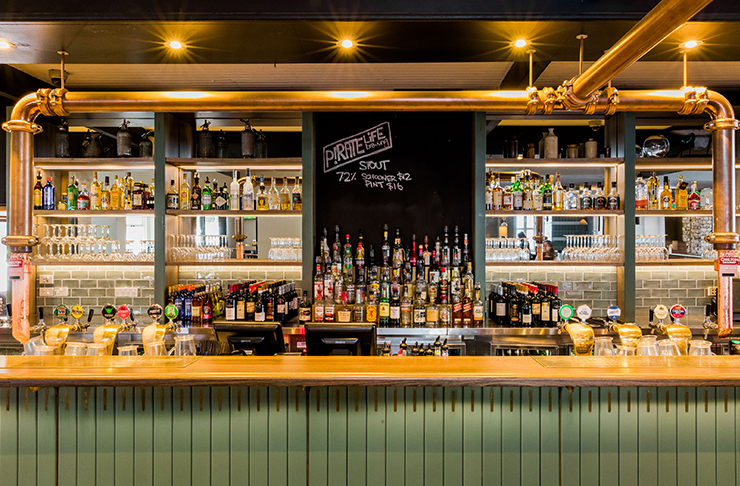 South
Ambarvale Hotel
Ambarvale
The Ambarvale Hotel has a greenhouse, its own brewing company and pumping bistro all under the one roof so needless to say, there's a lot going on. However, what you're really here for is the next level sports bar which features an actual Sports Theatre to get your fix. Hit the microbrewery first for some fresh craft brews then hit the sports bar after (which covers all the usual codes).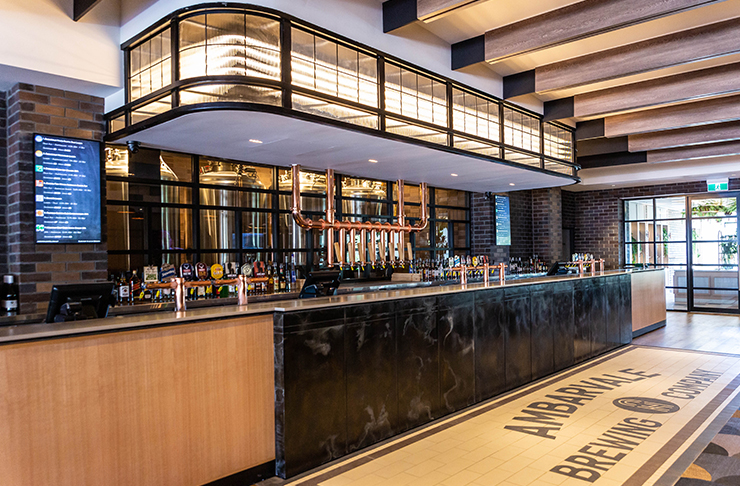 Huxley's
Caringbah
With a TV on every damn wall, Huxley's is a classic NYC-inspired sports bar offering up American diner food with a southern flair. The foodie line-up covers smoked brisket jaffles, popcorn chicken with green tomato relish, buffalo wings (of course) and steak and cheese hoagies (pretty much a mega submarine sandwich). And to really amp things up while you witness your favourite team surge to victory, Huxley's serves up boozy shakes like a "Milo Milkshake" packed with butterscotch schnapps, Baileys and "the amount of Milo you put in when your Mum's not looking". Standard.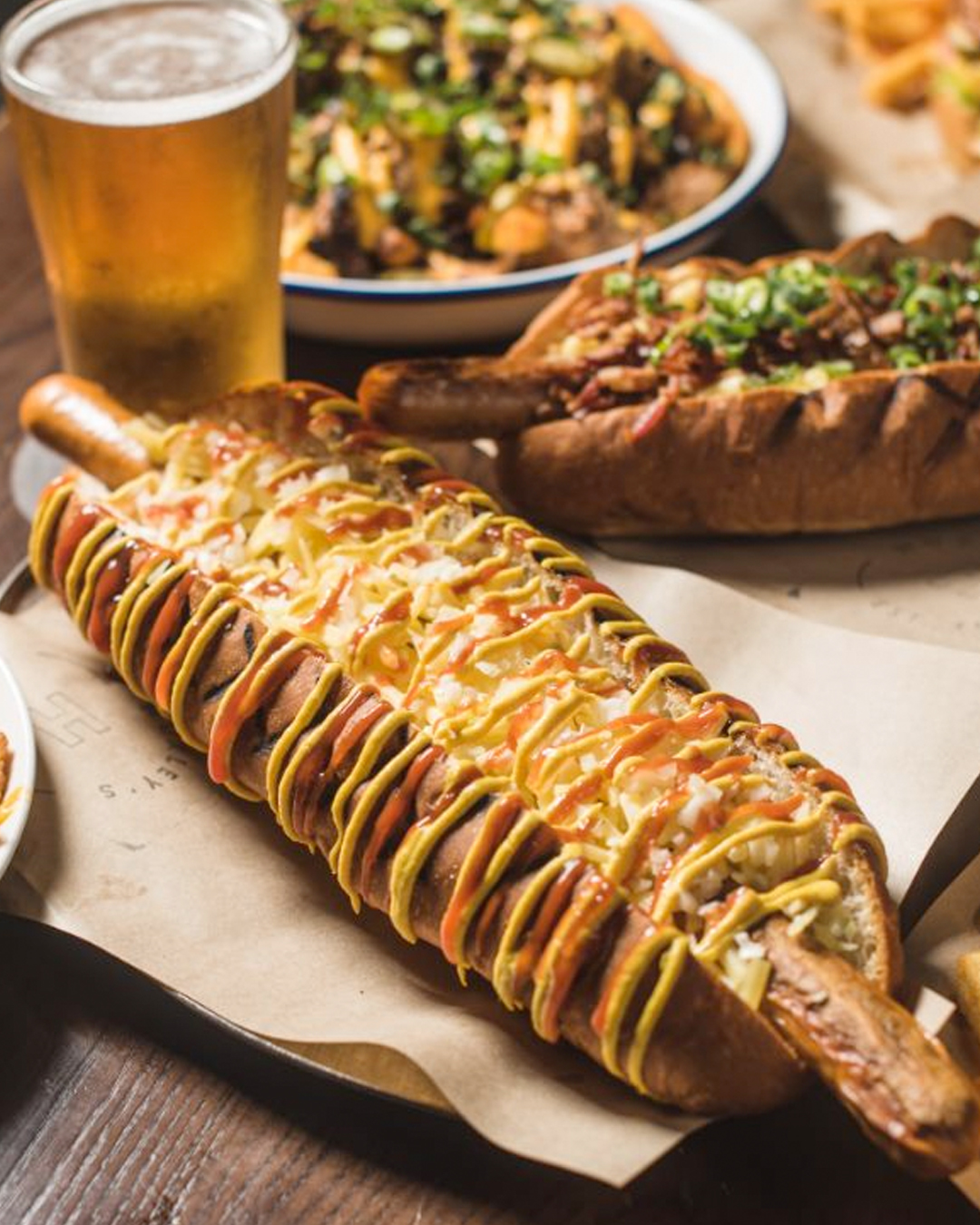 Love a beer garden? Us too. These are a few of our favourites.
Image credit: Rocket Weijers, Coogee Pavilion, Rocket Wejiers, The Royal Paddington, Surly's, York 75, The Vicar, Taffy's, The Park House, Oxford Tavern, The Courthouse, Bankstown Sports, The Toxteth, Ambarvale Hotel, Huxleys