While we are living in strange, uncertain times—there's one thing that we're sure about right now. There are a lot (like, heaps) of epic Sydney restaurants now offering takeout, and new at-home dining concepts are being dropped almost every day.
Following the PM's announcement today and his three-step plan to restore the Aussie economy in the face of the ongoing pandemic—it looks like there is a little light at the end of the tunnel for restaurants and cafes, with restrictions likely to ease off in coming months.
For now though, we thought we'd do you all a solid and round up five of the best takeout options each week.
Here are our top five takeaway picks for the weekend ahead.
Firedoor
SURRY HILLS
If you were vibing a super fancy barbecue at home and you had to pick one flame master to provide you with a little ironbark, peachwood or applewood for smoking; maybe some smoked ham hock and free-range pork sausages, and sides like sweet corn, shrimp or octopus—naturally you'd want to lean on the Firedoor crew, right?
The legendary open-flame restaurant has reopened as "Fireshop", a one-stop-shop for all your produce and specialty BBQ goods needs, curated by chef-owner Lennox Hastie and the Firedoor team. There's also a weekly roundup of almost-ready meals to heat at home, as well as Firedoor sauces and ingredients sourced from the restaurant's trusted growers and suppliers.
And if you've got great grill aspirations or you're a fan of the flame, the most exciting thing on the takeaway menu would be the hardwoods. As well as peach and apple woods and ironbark 5kg bundles, you can shop grapevines and wine barrels (perfect for pork, fruits and vegetables, apparently).
Orders in by Tuesday 12pm are available to collect Friday the same week at the restaurant, between 12pm and 2pm. More info is here.
Lankan Filling Station
Darlinghurst
Sri Lankan options are few and far between in Sydney—throw in COVID-19, and it's even trickier to score yourself a tasty hopper. Thankfully, the brilliant O Tama Carey has brought Lankan Filling Station back with a takeaway offering to keep us thriving through the final weeks of iso.
Unfortunately, delicate egg hoppers don't work for takeout—but Thursday through Saturday, you'll be able to score two types of roti, pappadums, and a selection of window specials hot snacks. Carey has also set up a shop of sorts, where you'll be able to pick up jars of Lankan Filling Stations incredible curry powders, as well as "a range of sambols, and a weekly selection of sides and curries pre-packed (in larger portions) for freezing and heating up at home," Carey explains.
"We also have our lamprais available at all times—the famous Burgher curry packets, aka the perfect TV dinner." More details are here.
Icebergs
Bondi
The view out across the sparkly blue of Bondi Beach from the sanctuary of Icebergs' dining room is a special occasion kind of view. Icebergs is, without doubt, a special occasion kind of restaurant. Maurice Terzini and his team have leaned into this idea, offering a series of Icebergs "occasions" for you to enjoy from your own home.
First up is Mother's Day—a full three-course meal for four, complete with Sonoma bread and pastries, a whole roasted cornfed chicken, cheese and condiments, a complimentary gift from Leif and more. Saturday 16 May, will be "Iceburger Day", a single opportunity to sink your teeth into Iceberg's signature burger, fries and special sauce.
Finally, Icebergs have developed a series of super-cool keepsake drinks pouches. Basically, pre-batched cocktails, including ice and a garnish, served in a keepsake canvas drawstring bag. Cocktails on offer include the Icebergs Negroni, an Old Fashioned, a Vesper Martini and a Martinez. For more details and to shop any and all of the above, head over here.
Belles Hot Chicken
Darling Square
All of you fried chicken fiends out there will be pleased to know that, after a brief hiatus, Belles Hot Chicken reopened the doors of its Darling Square outpost last Thursday, for lunch and dinner Thursday through Sunday. You can now order all of your favourites for takeaway and delivery (through UberEats)—including all of chef Morgan Mcglone's tasty wings and tenders, as well as that chicken sambo with all the spiciness you can handle.
As for Belles' famous nattie wines, you can shop these through Instagram and Facebook auctions called Belles Bonanzas. It's a first-in, best-dressed type affair, with Belle's sommelier Christian Robertson selecting rare vinos you'd be hard-placed to find anywhere else. Check here for more info.
Gin Lane
Chippendale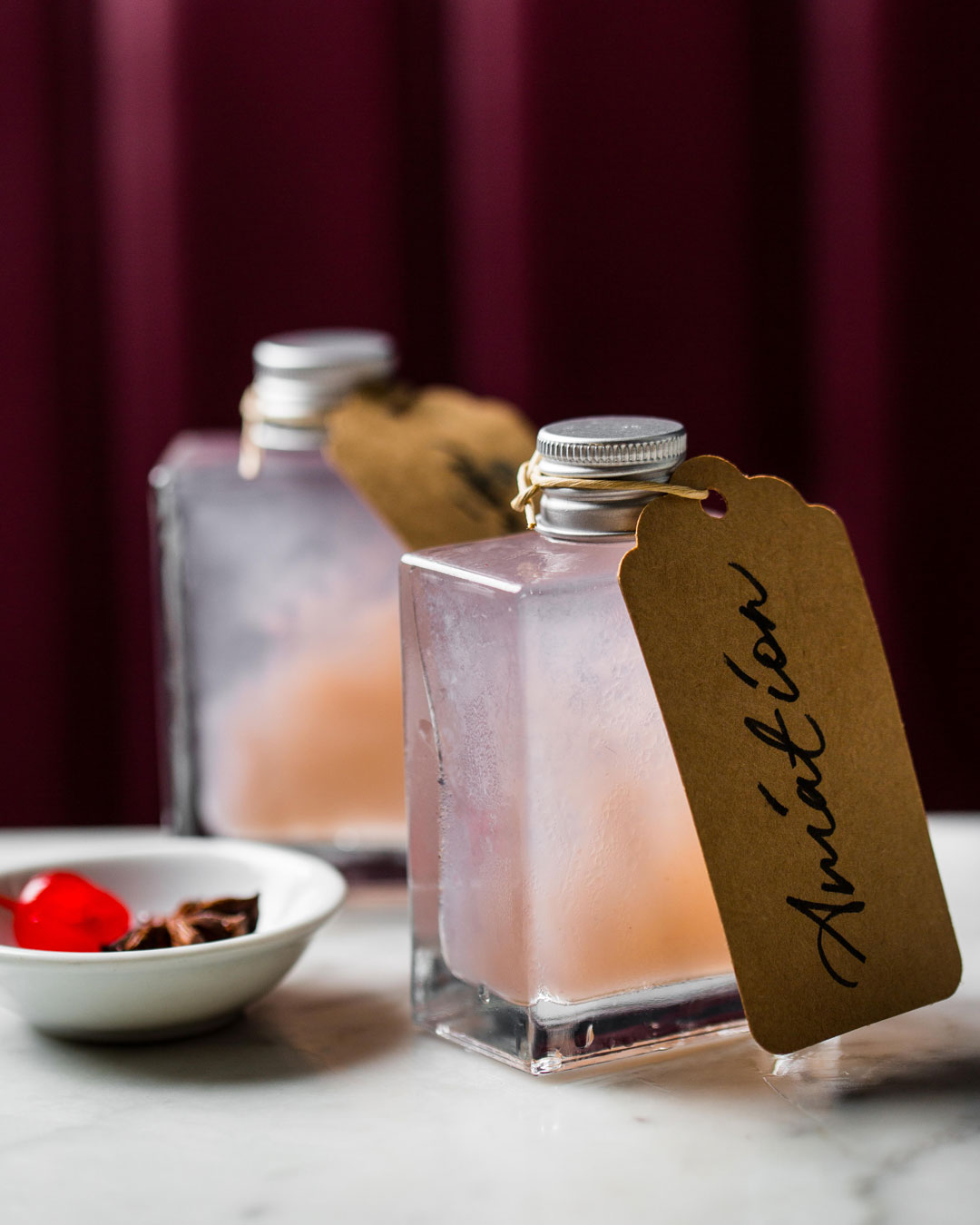 If it's a G&T you're after, you'll want to tune into Gin Lane's latest news. The Chippendale gin bar known for its enormous collection of gin and its breathtaking, cinematic gin cocktails (this Breaking Bad-inspired bevvy has been one of our faves), has turned into a cocktail drive-thru.
Basically, you'll be able to drive by and pick up a range of pre-bottled cocktails to take home and sip at your leisure (obviously don't drink and drive guys).
On the drive-thru menu are three G&T variations (the cucumber and watermelon G&T is our top pick), as well as classics like a Southside and Martinez, and a Gin Lane signature called "Monkey Gland", which is made with house gin, pressed orange, grenadine and absinthe. You'll also be able to pick up cheese, charcuterie, wine, beer and Prosecco. Read more about the drive-thru here.
Need more booze? Here's our extended list of Sydney's best home-delivered wine, beer and more.
And if you know of an epic takeout offering, get in touch with us.
Image credit: Firedoor