Good news—the countdown to the Easter long weekend has begun. Yep, that glorious four-day weekend is on the horizon, so we can soak up the crisp autumn air and indulge in way too much chocolate.
Thankfully, there's also a heap of places in Sydney that are trading over the public holidays, too, so you can still get your morning cup of joe, kick back in the afternoon sun with a brew, and have a lavish celebratory dinner. Whether you're trying to find your way out of hosting your Sunday family lunch or just feel like bar hopping, we've got you covered.
Here are the Sydney cafes, restaurants, bars, and pubs open this Easter.
Cafes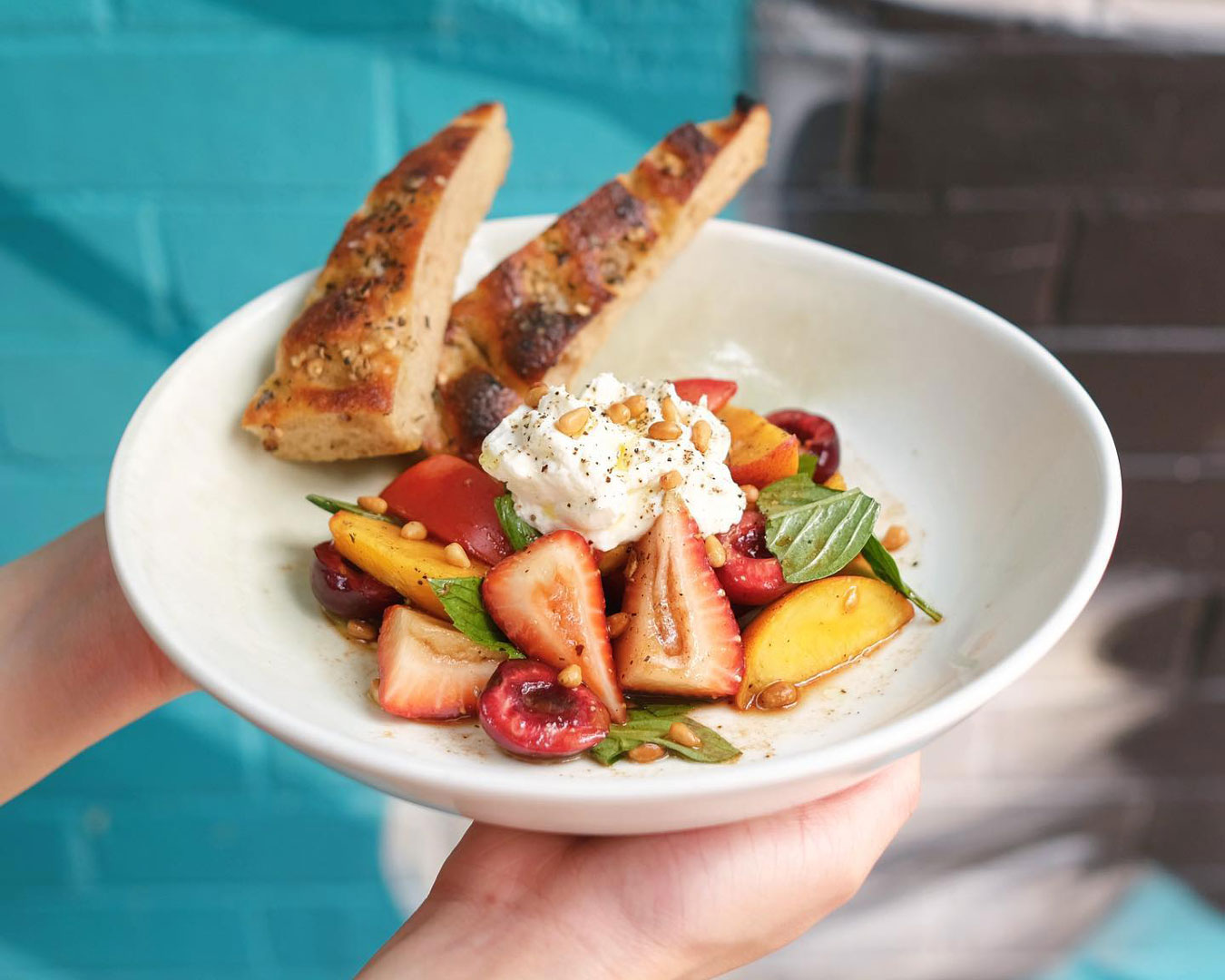 Good Friday: Closed
Easter Saturday: 7am – 11pm
Easter Sunday: Closed
Easter Monday: Closed
Good Friday: 7am – 1pm
Easter Saturday: 7am – 1pm
Easter Sunday: 7am – 1pm
Easter Monday: 7am – 1pm
Good Friday: 8am – 2pm
Easter Saturday: 8am – 2pm
Easter Sunday: 8am – 2pm
Easter Monday: 8am – 2pm
Good Friday: 6.30am – 3.30pm
Easter Saturday: 6.30am – 4pm
Easter Sunday: 7am – 4pm
Easter Monday: 6.30am – 3.30pm
Good Friday: 7am – 3pm
Easter Saturday: Closed
Easter Sunday: Closed
Easter Monday: Closed
Good Friday: 8am – 3pm
Easter Saturday: 8am – 3pm
Easter Sunday: 8am – 3pm
Easter Monday: 8am – 3pm
Good Friday: 10am – 4pm
Easter Saturday: 10am – 4pm
Easter Sunday: Closed
Easter Monday: 10am – 4pm
Good Friday: 8am – 12pm
Easter Saturday: 8am – 12pm
Easter Sunday: 8am – 12pm
Easter Monday: 8am – 12pm
Good Friday: 7.30am – 4pm
Easter Saturday: 7.30am – 4pm
Easter Sunday: 7.30am – 4pm
Easter Monday: 7.30am – 4pm
Good Friday: 8am – 5pm
Easter Saturday: 8am – 9pm
Easter Sunday: 8am – 5pm
Easter Monday: 8am – 5pm
Good Friday: 7am – 5pm
Easter Saturday: 7am – 5pm
Easter Sunday: 7am – 5pm
Easter Monday: 7am – 5pm
Good Friday: 11am – 9.30pm
Easter Saturday: 11am – 9.30pm
Easter Sunday: 11am – 9pm
Easter Monday: 11am – 9pm
Three Blue Ducks, Rosebery
Good Friday: Lunch 12pm – 2.30pm, Dinner 5.30pm – 9pm
Easter Saturday: Breakfast 8am – 11.15am, Lunch 12pm – 3pm, Dinner 5.30pm – 9pm
Easter Sunday: Breakfast 8am – 11.15am, Lunch 12pm – 3pm, Dinner 5.30pm – 7.30pm
Easter Monday: Closed
Restaurants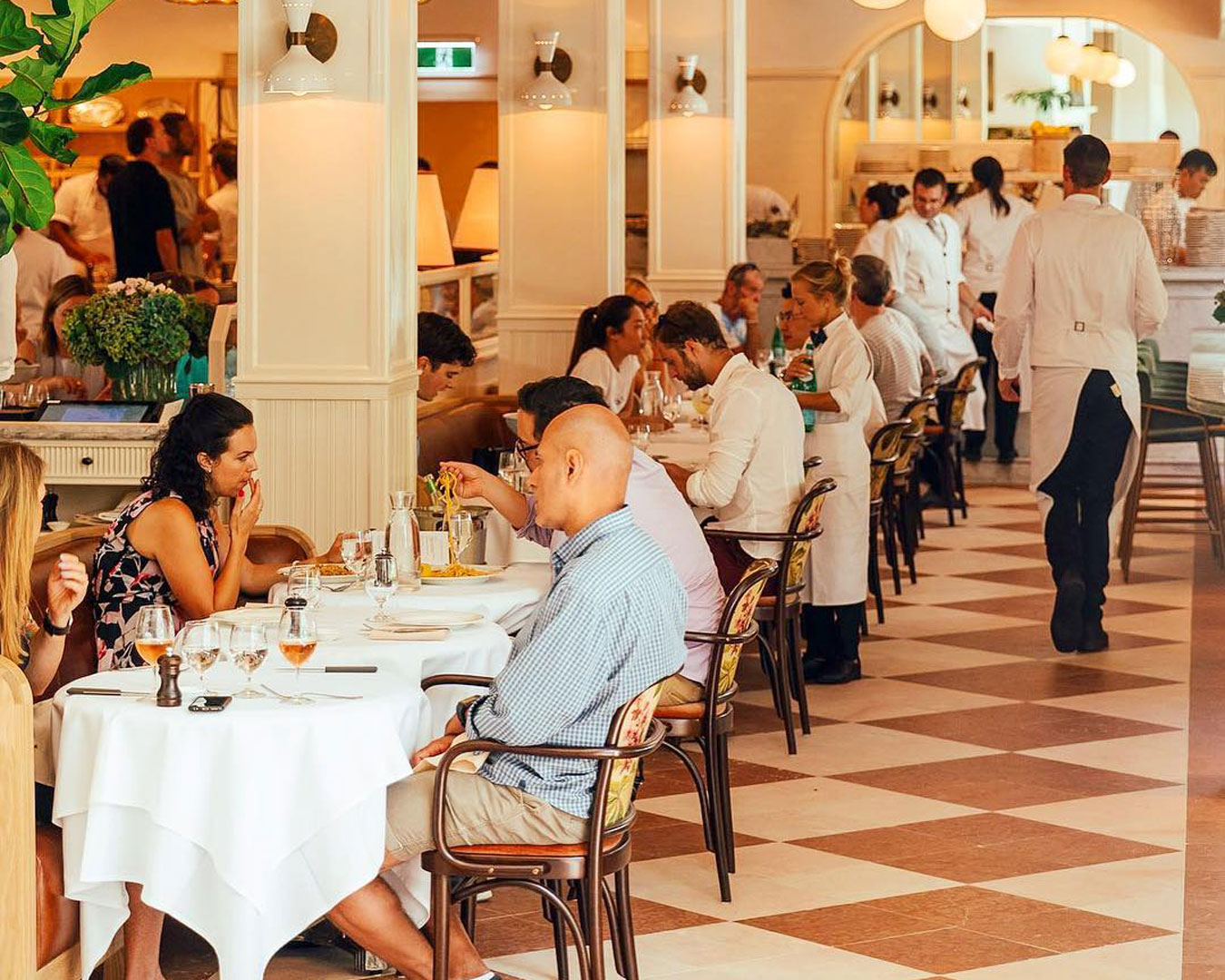 Good Friday: 12pm – 3pm, 5.30pm – 9.30pm
Easter Saturday: 5.30pm – 9.30pm
Easter Sunday: Closed
Easter Monday: Closed
Good Friday: 12pm – 10pm
Easter Saturday: 12pm – 12am
Easter Sunday: 12pm – 12am
Easter Monday: 12pm – 10pm
Good Friday: 12pm – 10pm
Easter Saturday: 12pm – 12am
Easter Sunday: 12pm – 10pm
Easter Monday: Closed
Good Friday: 5pm – 10pm
Easter Saturday: 11am – 11pm
Easter Sunday: 11am – 10pm
Easter Monday: Closed
Good Friday: Closed
Easter Saturday: 6pm – 11pm
Easter Sunday: Closed
Easter Monday: Closed
Good Friday: 12pm – 3.30pm, 6pm – 10pm
Easter Saturday: 12pm – 3.30pm, 6pm – 10pm
Easter Sunday: 12pm – 4pm
Easter Monday: 12pm – 4pm
Good Friday: 5pm – Late
Easter Saturday: 5pm – Late
Easter Sunday: 5pm – Late
Easter Monday: Closed
Good Friday: 11.30am – 4.30pm, 5.30pm – 10.30pm
Easter Saturday: 11.30am – 4.30pm, 5.30pm – 10.30pm
Easter Sunday: 11.30am – 4.30pm
Easter Monday: 11.30am – 4.30pm
Good Friday: 5.30pm – 8.45pm
Easter Saturday: 5.30pm – 8.45pm
Easter Sunday: 12pm – 3pm, 5.30pm – 7.45pm
Easter Monday: 5.30pm – 7.45pm
Good Friday: 12pm – 3pm, 6pm – 11pm
Easter Saturday: 12pm – 3pm, 6pm – 11pm
Easter Sunday: 12pm – 3pm, 6pm – 11pm
Easter Monday: 12pm – 3pm
Good Friday: Closed
Easter Saturday: 12pm – 3pm, 5.30pm – 10pm
Easter Sunday: Closed
Easter Monday: Closed
Good Friday: 12pm – 3pm, 5pm – 10pm
Easter Saturday: 12pm – 3pm, 5pm – 10pm
Easter Sunday: 12pm – 3pm, 5pm – 10pm
Easter Monday: 12pm – 3pm, 5pm – 10pm
Good Friday: 12pm – 10pm
Easter Saturday: 12pm – 11pm
Easter Sunday: Closed
Easter Monday: Closed
Good Friday: Closed
Easter Saturday: 12pm – 4pm, 5.30pm – 11pm
Easter Sunday: 12pm – 4pm, 5.30pm – 11pm
Easter Monday: Closed
Good Friday: 4pm – Late
Easter Saturday: 12pm – Late
Easter Sunday: 12pm – Late
Easter Monday: 4pm — Late
Good Friday: Closed
Easter Saturday: 6.30am – 11pm
Easter Sunday: Closed
Easter Monday: Closed
Good Friday: 12pm – Late
Easter Saturday: 11.30am – 11.30pm
Easter Sunday: 11.30am – 11pm
Easter Monday: Closed
Good Friday: 12pm – Late
Easter Saturday: 12pm – 12am
Easter Sunday: 12pm – 10pm
Easter Monday: Closed
Good Friday: 5pm – Late
Easter Saturday: 5pm – Late
Easter Sunday: Closed
Easter Monday: Closed
Good Friday: 12pm – 8.30pm
Easter Saturday: 12pm – 8.30pm
Easter Sunday: 12pm – 8.30pm
Easter Monday: 12pm – 8.30pm
Good Friday: 12pm – 3pm, 5.30pm – 9pm
Easter Saturday: 12pm – 3pm, 5.30pm – 9pm
Easter Sunday: 12pm – 3pm, 5.30pm – 9pm
Easter Monday: 12pm – 3pm, 5.30pm – 9pm
Good Friday: Closed
Easter Saturday: 2pm – 3pm, 5.30pm – 9pm
Easter Sunday: 2pm – 3pm, 5.30pm – 9pm
Easter Monday: Closed
Good Friday: Closed
Easter Saturday: 12pm – 11.30pm
Easter Sunday: 12pm – 10pm
Easter Monday: Closed
Good Friday: 12pm – 10pm
Easter Saturday: 12am – 10pm
Easter Sunday: Closed
Easter Monday: Closed
Good Friday: Closed
Easter Saturday: 5pm – 9.30pm
Easter Sunday: Closed
Easter Monday: Closed
Good Friday: 12pm – 10pm
Easter Saturday: 12pm – 3pm, 5.30pm – 11pm
Easter Sunday 12pm – 3pm; 5.30pm – 10pm
Easter Monday: 12pm – 3pm; 5.30pm – 10pm
Good Friday: Closed
Easter Saturday: 12pm – 3pm, 5pm – 11pm
Easter Sunday: 1pm – 9pm
Easter Monday: Closed
Good Friday: 12pm – 10pm
Easter Saturday: 12pm – 12am
Easter Sunday 12pm – 11pm
Easter Monday: Closed
Good Friday: 5pm – 8.45pm
Easter Saturday: 5pm – 10pm
Easter Sunday: 12pm – 2pm, 5pm – 7.45pm
Easter Monday: 6pm – 10pm
Good Friday: 12pm – Late
Easter Saturday: 12pm – Late
Easter Sunday: 12pm – Late
Easter Monday: 12pm – Late
Good Friday: Closed
Easter Saturday: 12pm – 4pm, 6pm – 10pm
Easter Sunday: 12pm – 6pm
Easter Monday: Closed
Good Friday: 12pm – 10pm
Easter Saturday: 12pm – 10pm
Easter Sunday: 12pm – 4pm
Easter Monday: Closed
Good Friday: 12pm – 10pm
Easter Saturday: 12pm – 12am
Easter Sunday: Closed
Easter Monday: Closed
Good Friday: 7am – 10am, 12pm – 3pm, 5pm – 10pm
Easter Saturday: 7am – 10am, 12pm – 3pm, 5pm – 11pm
Easter Sunday: 7am – 10am, 11am – 3pm, 5pm – 11pm
Easter Monday: 7am – 10am, 5pm – 10pm
Good Friday: Closed
Easter Saturday: 11am – 3pm
Easter Sunday: 11am – 3pm
Easter Monday: Closed
Good Friday: 12pm – Late
Easter Saturday: 12pm – 11pm
Easter Sunday: 12pm – 9pm
Easter Monday: Closed
Good Friday: 5.30pm – 9pm
Easter Saturday: 5pm – 9pm
Easter Sunday: Closed
Easter Monday: Closed
Good Friday: 12pm – 10pm
Easter Saturday: 11am – 1am
Easter Sunday: 11am – 12am
Easter Monday: 1am – 10pm
Good Friday: 12pm – 10pm
Easter Saturday: 6pm – 10pm
Easter Sunday: 12pm – 9pm
Easter Monday: 12pm – 10pm
Good Friday: Closed
Easter Saturday: 12pm – 2.30pm, 6pm – 11pm
Easter Sunday: 12pm – 2.30pm, 6pm – 11pm
Easter Monday: Closed
Bars And Pubs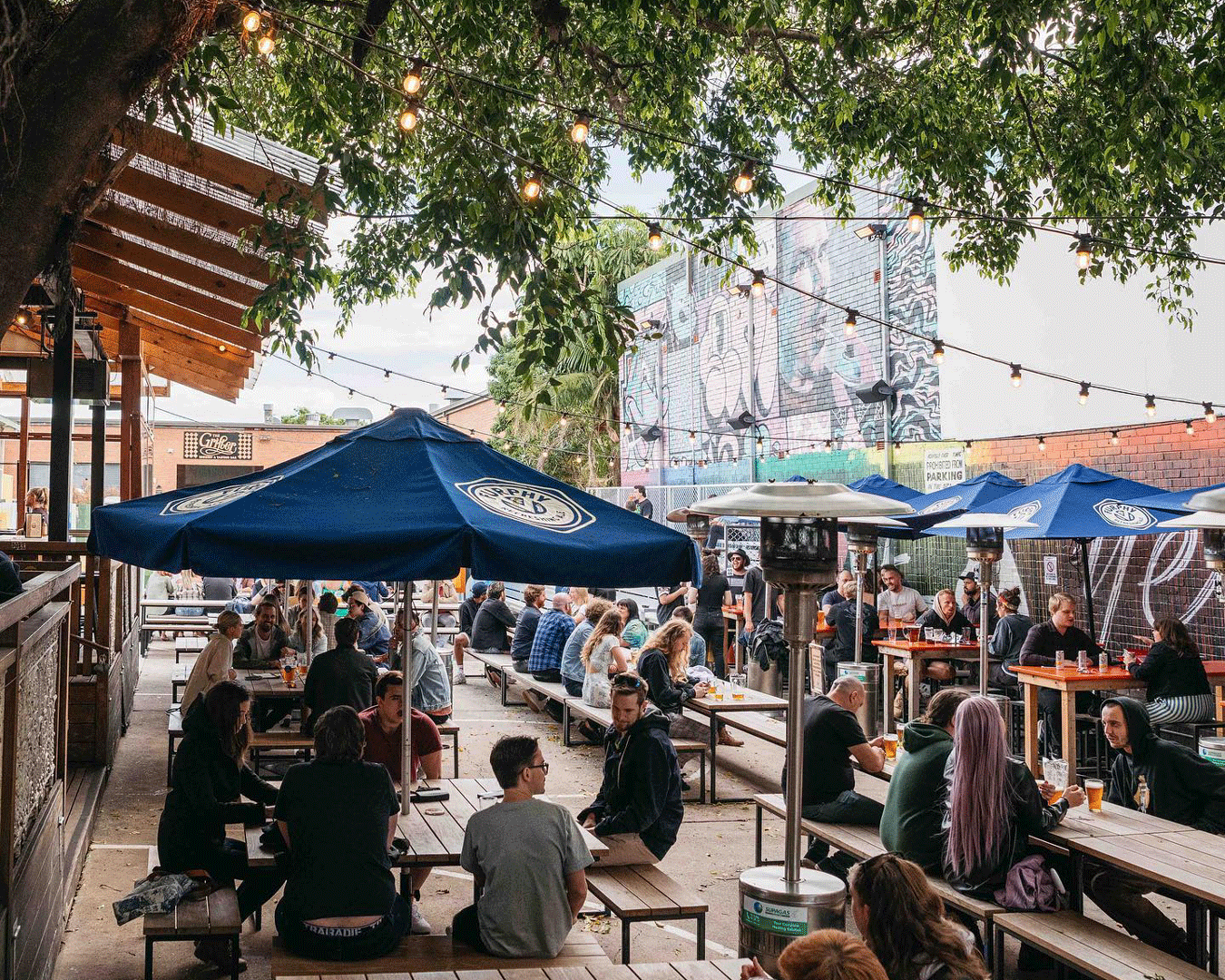 Good Friday: Closed
Easter Saturday: 4pm – 3am
Easter Sunday: Closed
Easter Monday: Closed
Good Friday: 12pm – 12am
Easter Saturday: 12pm – 12am
Easter Sunday: 12pm – 10pm
Easter Monday: Closed
Good Friday: 12pm – 10pm
Easter Saturday: 11am – 3am
Easter Sunday: 11am – 12am
Easter Monday: 10am – 3am
Good Friday: 12pm – 10pm
Easter Saturday: 12pm – 2am
Easter Sunday: 12pm – 10pm
Easter Monday: 12apm – 10am
Good Friday: 12pm – 10pm
Easter Saturday: 12pm – 12am
Easter Sunday: 12pm – 12am
Easter Monday: 12 – 10pm, Ground Floor only
Good Friday: Closed
Easter Saturday: 11.30am – 11pm
Easter Sunday: 11.30am – 4pm
Easter Monday: Closed
Good Friday: 11am – 10pm
Easter Saturday: 11.30am – 12am
Easter Sunday: 11am – 10pm
Easter Monday: 12pm – 10pm
Good Friday: 4.30pm – 10pm
Easter Saturday: 4.30pm – 1am
Easter Sunday: Closed
Easter Monday: Closed
Good Friday: Closed
Easter Saturday: 7am – 2am
Easter Sunday: 7am – 10pm
Easter Monday: 12pm – 12am
Good Friday: Closed
Easter Saturday: 12pm – 12am
Easter Sunday: 12pm – 10pm
Easter Monday: Closed
Good Friday: Closed
Easter Saturday: 12pm – 1am
Easter Sunday: 12pm – 1am
Easter Monday: Closed
Good Friday: 10am – 10pm
Easter Saturday: 10am – 3am
Easter Sunday: 10am –11pm
Easter Monday: 10am – 12am
Good Friday: 12pm – Late
Easter Saturday: 12pm – 12am
Easter Sunday: 12pm – 10pm
Easter Monday: 12pm – 12am
Good Friday: 12pm – 10pm
Easter Saturday: 10am – 12am
Easter Sunday: 10am – 12am
Easter Monday: 10am – 12am
Good Friday: Closed
Easter Saturday: 12pm – 2am
Easter Sunday: 12pm – 10pm
Easter Monday: 4pm – 12am
Good Friday: 12pm – 10pm
Easter Saturday: 10am – 3am
Easter Sunday: 10am – 12am
Easter Monday: 10am – 3am
Good Friday: 10am – 10pm
Easter Saturday: 10am – 12am
Easter Sunday: 10am – 10pm
Easter Monday: 10am – 10pm
Good Friday: Closed
Easter Saturday: 12pm – 12am
Easter Sunday: 12pm – 10pm
Easter Monday: 12pm – 10pm
Good Friday: Closed
Easter Saturday: 12pm – 3am
Easter Sunday: 12pm – 10pm
Easter Monday: 12pm – 10pm
Good Friday: Closed
Easter Saturday: 12pm – 12am
Easter Sunday: 12pm – 10pm
Easter Monday: Closed
Good Friday: 12pm – 10pm
Easter Saturday: 12pm – 12.30am
Easter Sunday: Closed
Easter Monday: Closed
Good Friday: 10am – 3am
Easter Saturday: 10am – 3am
Easter Sunday: 11am – 10pm
Easter Monday: 10am – 1am
Good Friday: 11.30am – Late
Easter Saturday: 11.30am – 12am
Easter Sunday: 11.30am – 12am
Easter Monday: 11.30am – 12am
Good Friday: 12pm – 12am
Easter Saturday: 12pm – 12am
Easter Sunday: Closed
Easter Monday: Closed
Want to get out of town? Check out the best Airbnbs in NSW
Image credit: The Newport, Circa Espresso, Bert's, The Vic On The Park