Since we're all staying on our own big ol' island in the Southern Hemisphere these days, there's no better time to cross a (state) border and lock in a city escape in one of our many capitals. But while Sydney and Melbourne usually get the all the bookings, we're gonna put it out there and say Adelaide should be right at the top of your must-visit list. Where else can you lay on the beach all morning, hit up an incredible cultural festival all night and squeeze in a day touring stunning wineries—all in the space of a weekend?
If you're thinking that sounds like the perfect break from the 9-5 you need right now, read on for the ultimate guide to Adelaide, including where to stay, where to eat, where to drink and what to do.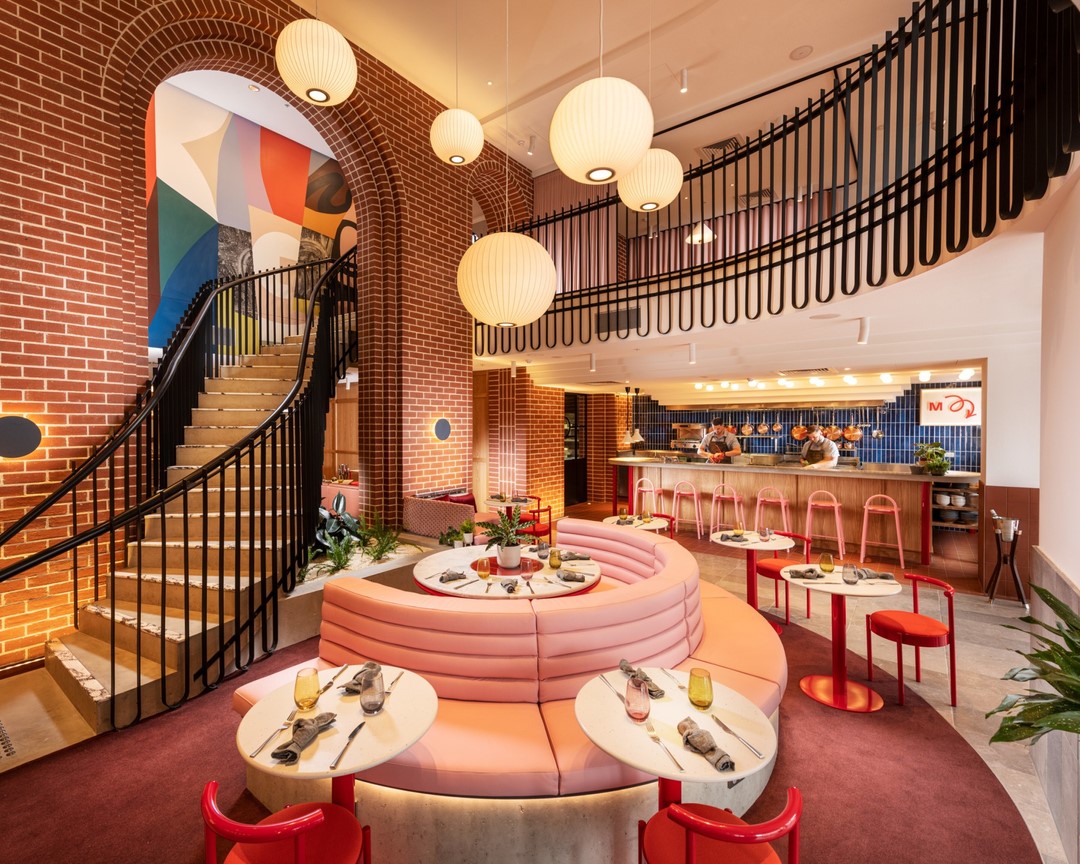 Where To Stay
Hotel Indigo
So new that the plastic is barely off the mattresses, Adelaide's Hotel Indigo is Australia's first—and every other capital city should be jealous. The colourful rooms with copper fixtures are seriously stunning, and the hotel is conveniently right in the heart of the city (and right by Adelaide Markets, might we add—more on those later). On the ground floor, you'll find the 'grammable Market & Meander Bar and Eatery, while up on the roof is the vibrant Merrymaker, a raw food and cocktail bar. Oh, there's also a heated rooftop pool for when you're not busy exploring the city.
Crowne Plaza
Also conveniently handy to, well, pretty much everything, Crowne Plaza is—you guessed it—another of Adelaide's new hotels. Seriously, it's like they want us all to come visit or something. The rooms are generous, the showers even more so, there's a spectacular rooftop pool, and Koomo restaurant, as well as being Adelaide's highest restaurant, is one of the few places you'll still find a buffet breakfast these days—score.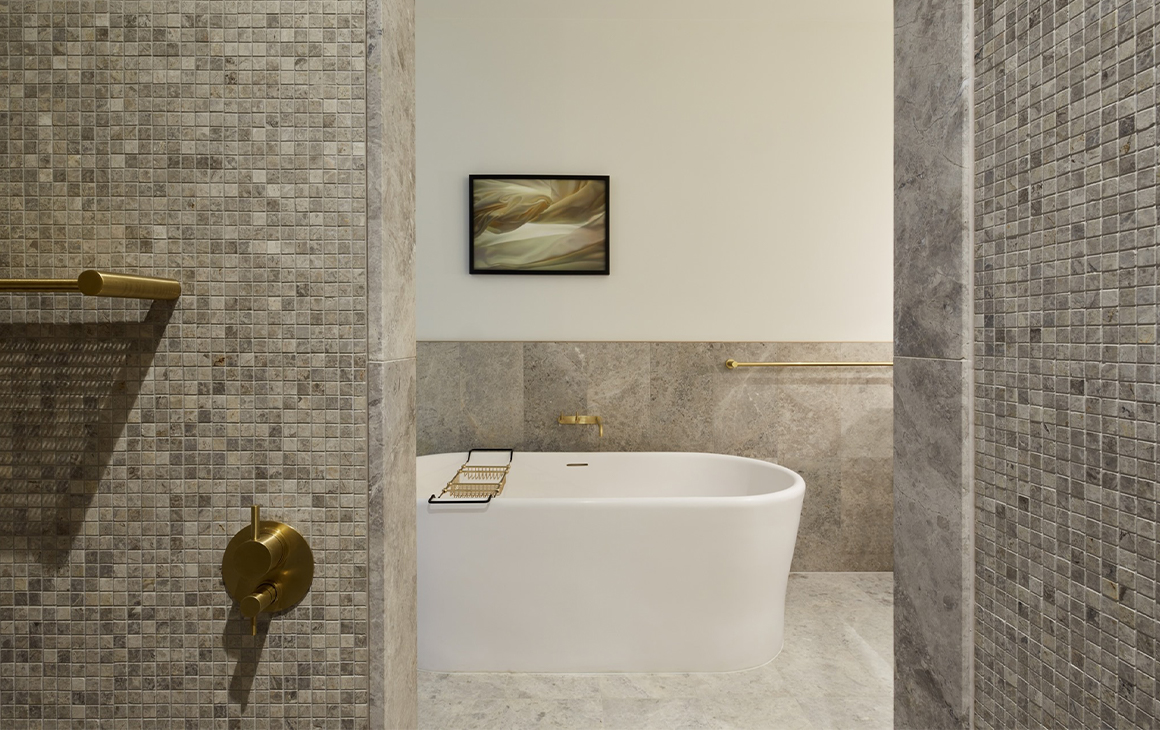 EOS Skycity
All chrome and opulence compared to Indigo's hipster, millennial vibes, EOS Skycity is another new addition to the Adelaide skyline that's already turning heads. Suites are subdued but sophisticated with luxurious bathrooms, while alongside the pool and spa is a steam and sauna room to help you get over the hangover you're sure to give yourself at the rooftop cocktail haunt, Sol Bar and Restaurant. Oh, and if you're the type to choose a hotel breakfast over hunting down a cafe, this is the hotel for you.
The Franklin Hotel
Ok, unlike the others The Franklin Hotel isn't new, but what it lacks in 'shiny' it makes up for in character, with a black colour palette, funky lighting, vintage touches and salvaged bits and pieces like actual street lamps and stained glass windows. Book a Premium or Superior room to score yourself a deep bath, perfect for soaking in after wandering the city all day.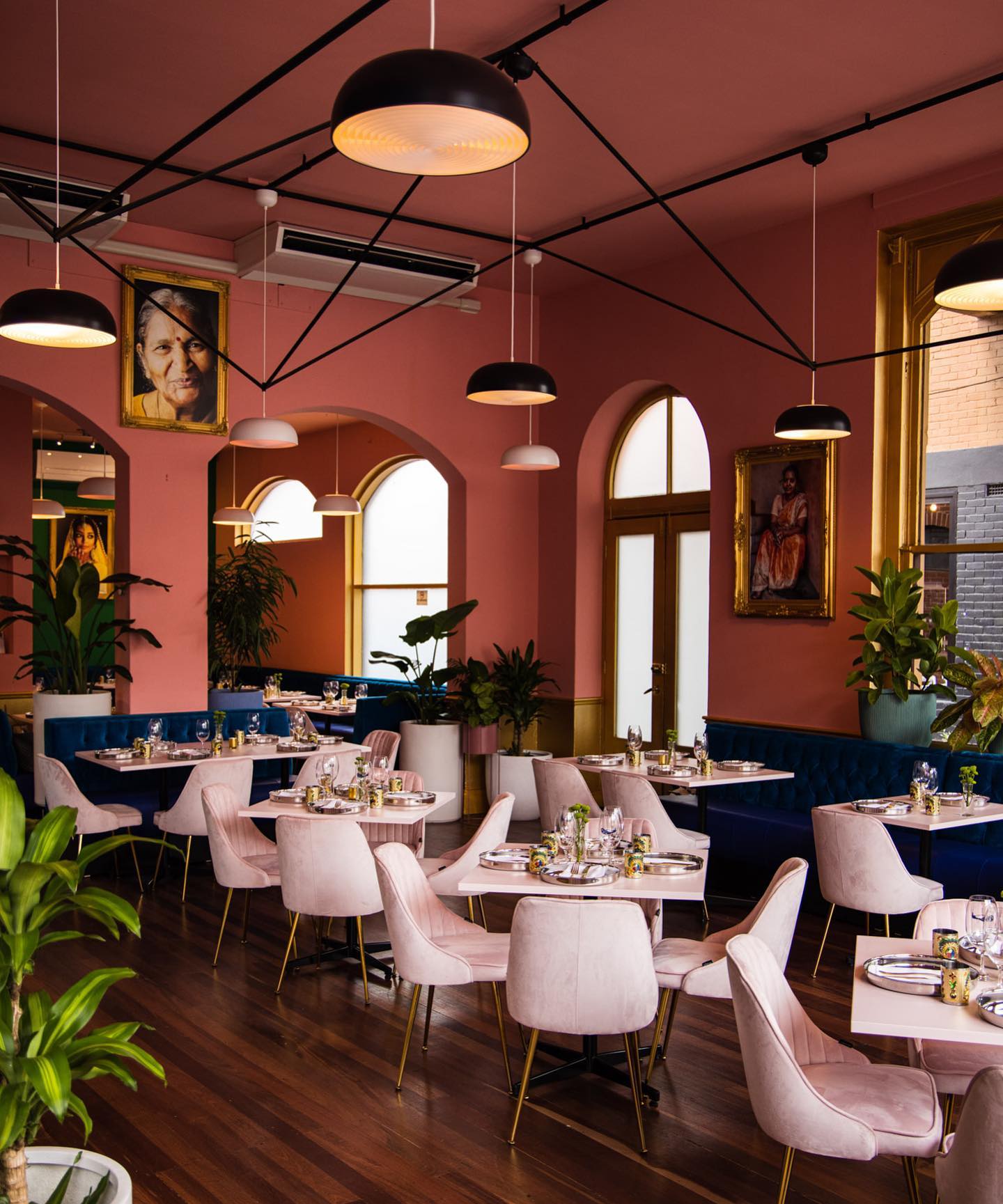 Where To Eat
Daughter In Law
You might recognise the name Daughter In Law—and yes, it is a sister spot to that well-known Melbourne restaurant. Just as pink and plush as the original, it's where you'll self-proclaimed 'unauthentic' Indian fare—Indian fried chicken, Aussie lamb chops, and even that butter chicken you think is authentic but really isn't. There's also a range of Indian street foods, plus a lengthy list of spicy cocktails to dive into.
Shōbōsho
A modern Japanese gem in the heart of the city, Shōbōsho combines ancient traditions with modern finesse, with seating in cosy wooden booths reminiscent of Tokyo. Weekend bookings are essential if you want to get your hands on delicacies like their salt, vinegar and nori potato chips, crumbed pork meatball katsu sando and teriyaki chicken with miso creamed corn and wood-baked shallot bread.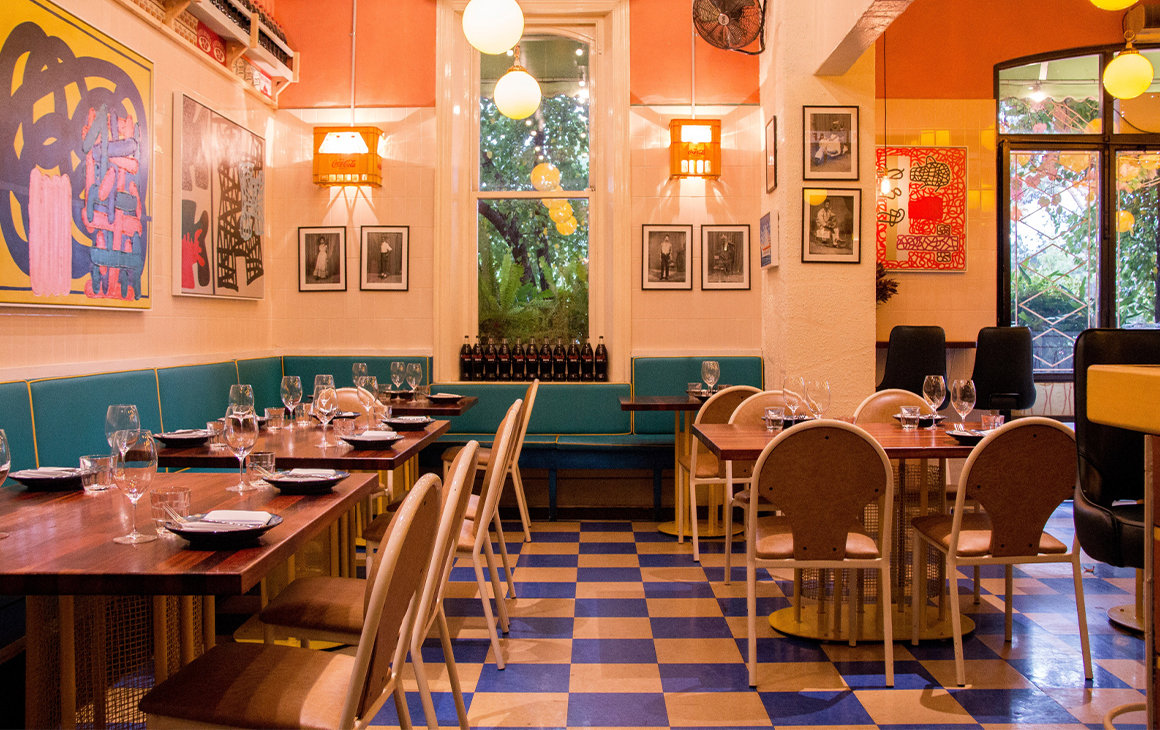 Africola
Hands down one of the best restaurants in Adelaide, Africola puts a modern spin on African cuisine and it's so popular you're going to need to make a booking in advance. Opt for the feed me menu and let the chef show you a good time with their woodfired cauliflower covered in tahini sauce and a sweet and sour sauce, butter chicken pumpkin with labneh, peri peri chicken, and cool WA pipis in fermented chilli with noodles. Regardless of how stuffed you are, dessert is not optional—you'll roll home, but you'll roll home happy.
Peel St
Often a local's answer for the best in town, Peel St offers formal flavours in an informal environment and boasts an atmosphere of satisfied diners indulging in every bite. With an offering inspired by Greek, Mediterranean and South East Asian cuisine, you can start your feast with crispy fried eggplant and pancetta and honey roasted fig with shaved zucchini salad and toasted turkish bread, and move on to Armenian slow roasted lamb shoulder with harissa, sumac onions, labneh, salt and vinegar fried potato.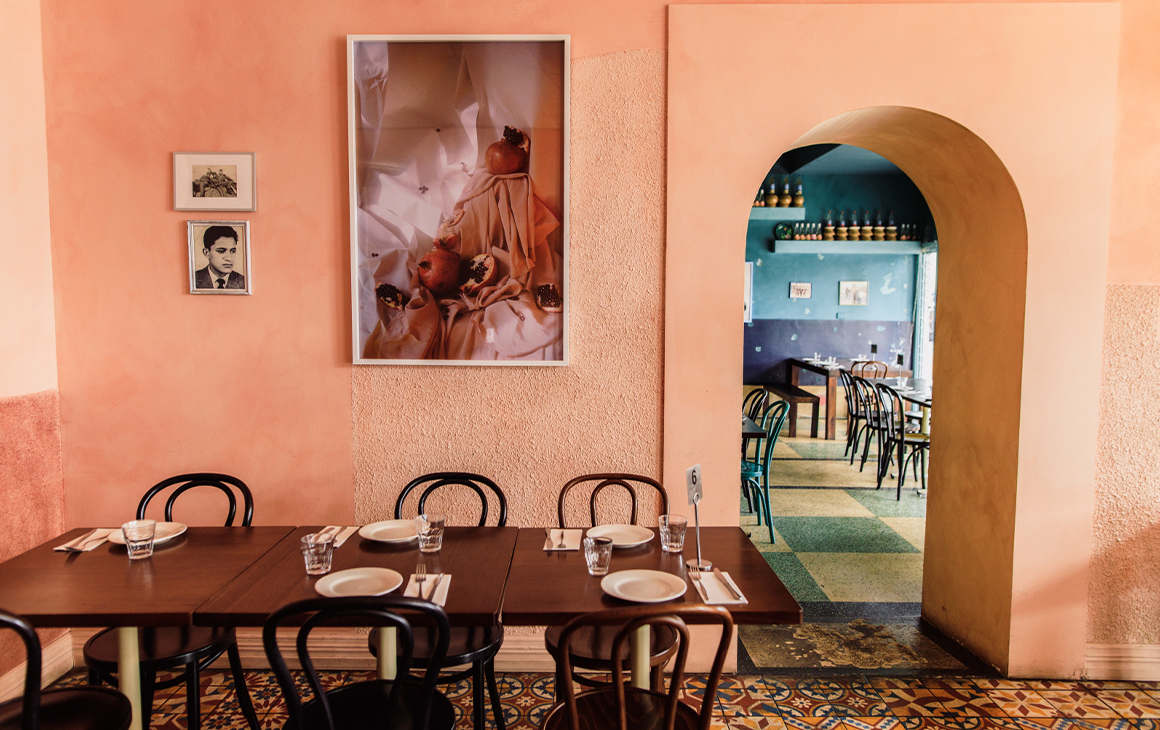 Parwana Afghan Kitchen
A local fave, Parwana is the creation of an Afghan family who migrated to Australia back in 1987, and have created this ode to their history and culture that's also a delicious culinary experience. Work your way through the menu of traditional Afghan recipes handed down from generation to generation, including spicy vegetable Pekowrah fritters, steamed dumplings stuffed with carrot and sautéed onion, topped with a lamb mince sauce and dressed with garlic yoghurt and homemade saffron ice cream for dessert.
Where To Drink
Leigh Street Wine Room
With a massive collection of wines lining its walls, Leigh Street Wine Room is the place to explore the world of natural and minimal intervention wines, with some 400 odd drops to choose from. Don't just stop in for a bottle of vino though (which you can drink there or take back to your hotel room), because the food menu is just as good as the wine list. The space itself used to be a dry cleaner, and while no trace of the former tenant remains inside, you can still spot the sign hanging from the roof overhead outside.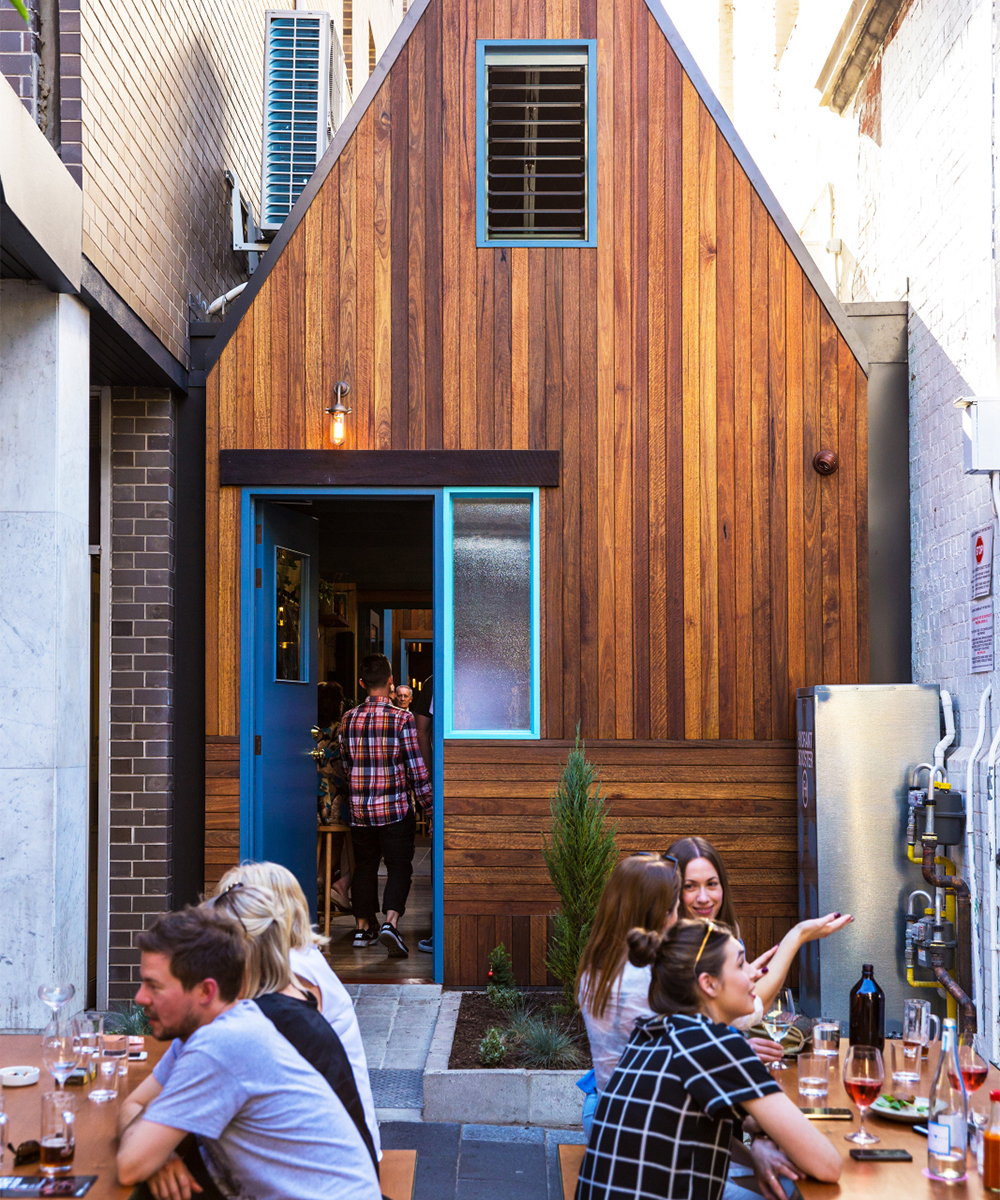 Pink Moon Saloon
You may have seen this tiny bar on Instagram—the tiny, alpine cabin-looking spot is squeezed in between two buildings in what used to be an empty driveway. Venture inside Pink Moon Saloon and you'll find a long narrow bar, with a courtyard and another cabin-style building with more seating beyond, all of it with a slightly mountain hut feel. Sip on wine, cocktails and beer while you nibble wood-fired eats and pretend you're on a mountain top in Switzerland.
The Bibliotheca Bar
Part cocktail bar, part book exchange, The Bibliotheca Bar is pretty much the perfect library. With cosy leather lounges and shelves lined with interesting reads, the bar is even better stocked than the bookshelves, with cocktails inspired by famous novels (including a Harry Potter inspired butterbeer), whiskey and cheese tasting paddles, and a lengthy list of spirits. Get comfy.
Maybe Mae Basement
If you can find Maybe Mae Basement, tucked down an alleyway and down a flight of unmarked stairs into the basement bar below, you'll be rewarded with a dimly lit, 50s-inspired cocktail bar, lined with leather booths to sink into. You can opt for a creative cocktail off the menu—or just tell the bartenders what kind of flavours you like and they'll mix something up just for you.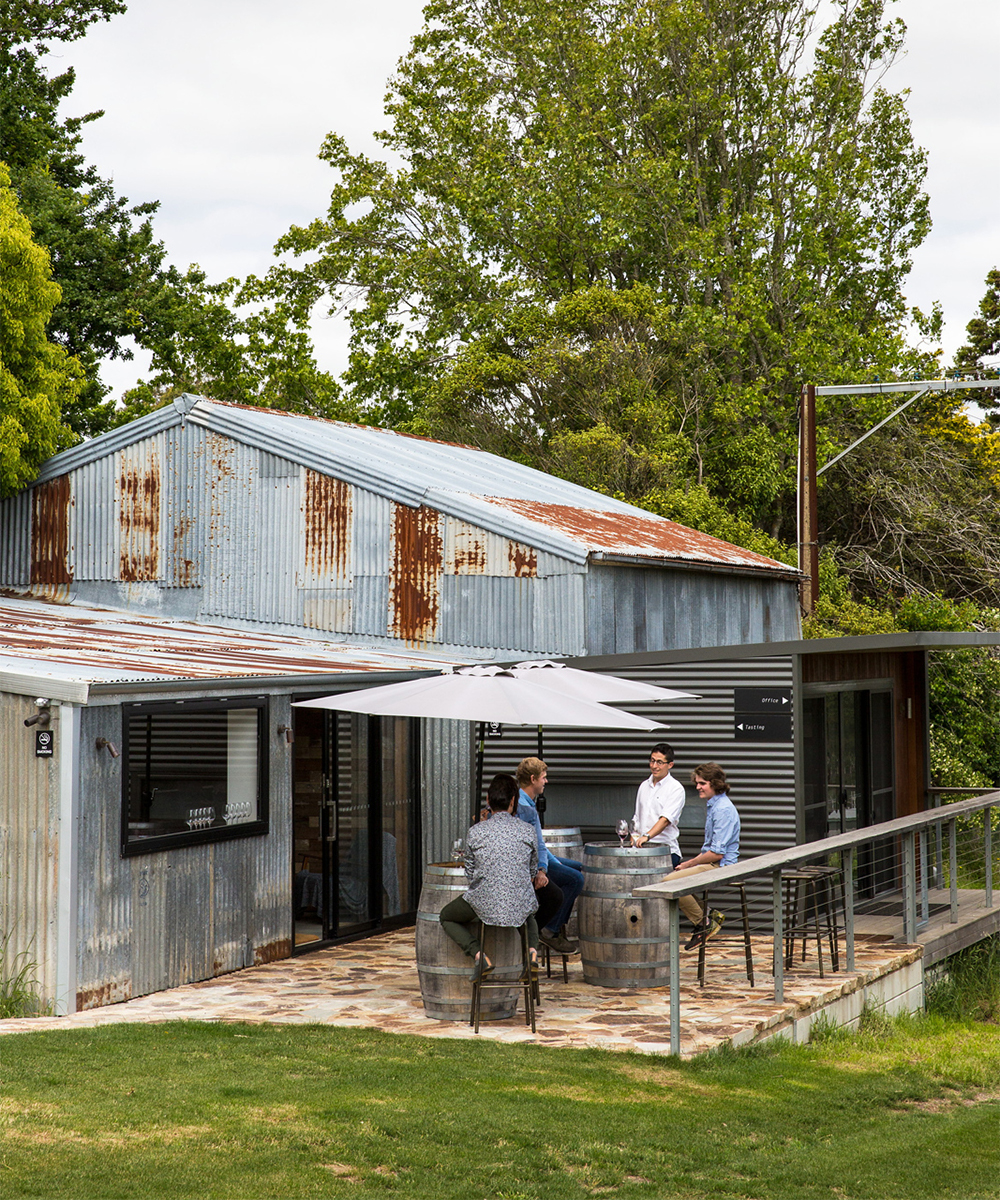 What To Do
Winery Tour
Ok, let's talk about what you've really come to Adelaide for—the wine. There's three incredible wine regions within an hour's drive of the city, the Barossa, McLaren Vale and the Adelaide Hills, so all you have to do is pick one and find a driver (trust us, you don't want to drive yourself)—we suggest letting Door To Door Chauffeurs drive you around. If you decide on Adelaide Hills, we've got some solid recos for you—make sure you hit up Unico Zelo and Applewood Distillery for minimal intervention wines and craft gin, venture down to Uraidla Hotel's water tank wine cellar, stop at Lost In A Forest for banh mi pizza and sample single vineyard vinos at CRFT Wines.
Art Gallery Of South Australia
Sure, get boozed, but make sure you squeeze in some culture too. The Art Gallery Of South Australia is a warren of both modern and classic art, with a massive collection of Australian works as well as pieces from incredible international artists like Chiharu Shiota and Yayoi Kusama. Leave time to spend a few hours exploring, and as always, make a stop at the gallery store on your way out.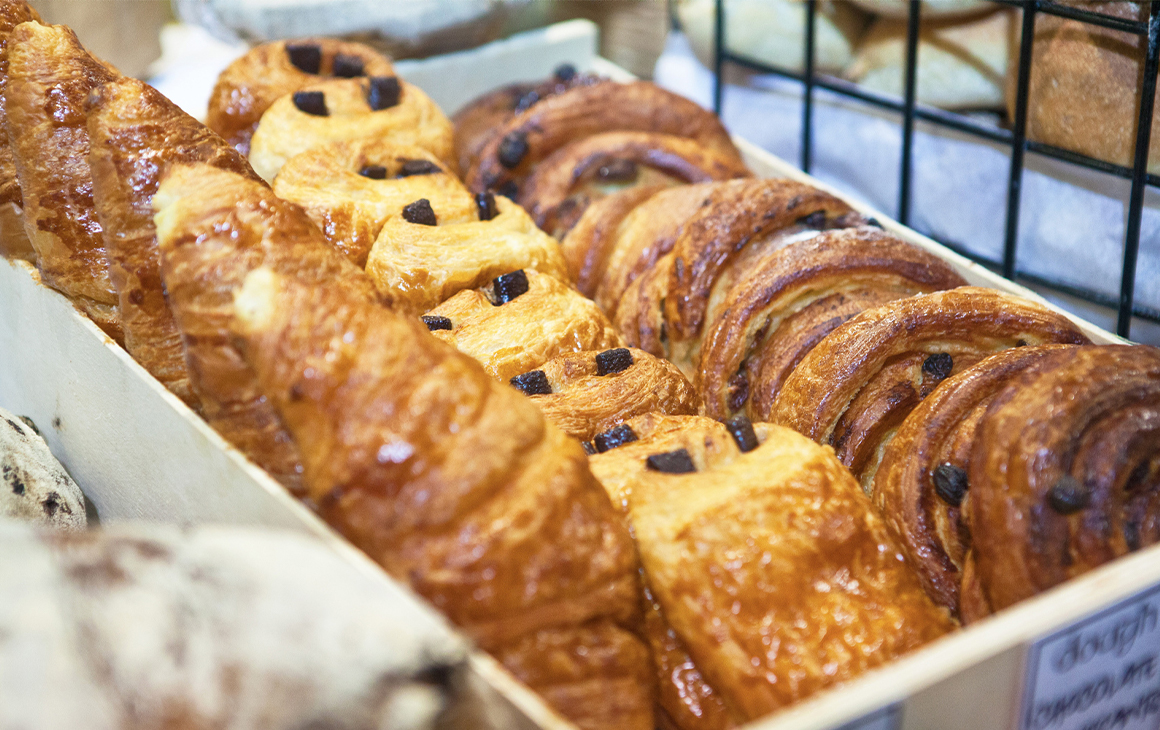 Adelaide Markets
The Adelaide Central Markets are one of the Southern Hemisphere's largest undercover markets, with dozens of delicious stalls lining the massive building right in the centre of town. There's simply too much to choose from on your own, so your best bet is to join one of Food Tours Australia's walking tours of the markets, where you'll get to sample the wares of several of the stores while you learn the history, and the story behind some of the stall owners.
Events To Plan For
Adelaide Festival, Fringe Festival And Womadelaide
Look, Adelaide is worth a visit at any time of year, but from mid-February until the end of March it turns into a cultural wonderland, with not one, but three massive events taking over the city. Things get so wild they call it 'Mad March,' with streets shut down and taken over by outdoor restaurants, pop-up food precincts taking over the parks and a lineup of shows, concerts and performances so lengthy you'll want to stay the entire month. WOMADelaide is the shortest, an open-air music and arts festival spanning just four days with a line up of incredible local and (usually) international acts. Adelaide Festival, meanwhile, is a hub for everything from musical plays to inspirational dance performances, while Adelaide Fringe brings comedians from every corner of Australia to town, along with cabaret, circus, music and dance stars. Even if you don't get to any of the shows (but why wouldn't you), the two show arenas, Gluttony and the Garden Of Unearthly Delights, are worth a visit all on their own for the drool-worthy line up of food stalls in attendance.
Prefer to get out of town? Check out the best camping spots in South Australia here.
Image credit: Josie Withers, Hotel Indigo, EOS Skycity, Ellen Morgan, Andre Castellucci, Duy Dash
Editor's note: Urban List editors independently select and write about stuff we love and think you'll like too. Urban List has affiliate partnerships, so we may get revenue from your purchase.