You've likely heard the term 'wheat beer' thrown around, and if you've crossed the pond over to Europe, you've probably cradled a 'weizen' or 'witbier' in your mitts at least once or twice, though chances are you didn't know exactly what that pint of liquid gold was made up of—it was wheat (among some stellar hops and perhaps a little citrus), in case you were still pondering.
It's one of the world's most-sipped beer styles, however, until recently, Aussie pubs, bars and bottle-o's haven't seen many of them hurtling through the taps—or into the fridges—until now.
The good news is that several of our country's favourite breweries are tapping into the resource, creating modern iterations of the stuff, designed for drinking right here within our shores—and considering Australia is one of the globe's biggest producers of wheat, it only makes sense to source it from local farmers growing what is truly the cream of the crop.
Some are hazier than others, several are under 5% ABV, all look great in the glass, and most importantly, all are reminiscent of Australian-style beers we've come to know and adore…with a little extra love from our friend, wheat.
Mountain Goat | Aussie Wheat Beer
Mountain Goat's Aussie Wheat Beer is for the session-seeker in us all. It comes in clean, crisp, and with a stunner of a haze that'll rival the vista you're looking out to. A session beer by definition means it's great any time—and by all means, Mountain Goat's take on the wheat beer is—though with its crisp hits of citrus, pear and subtle aromas from the wheat, you'd be remiss not to pair this one up with a balmy arvo, a backyard barbecue, and several mates at arm's reach from the esky.
Order up on Mountain Goat's Aussie Wheat Ale here.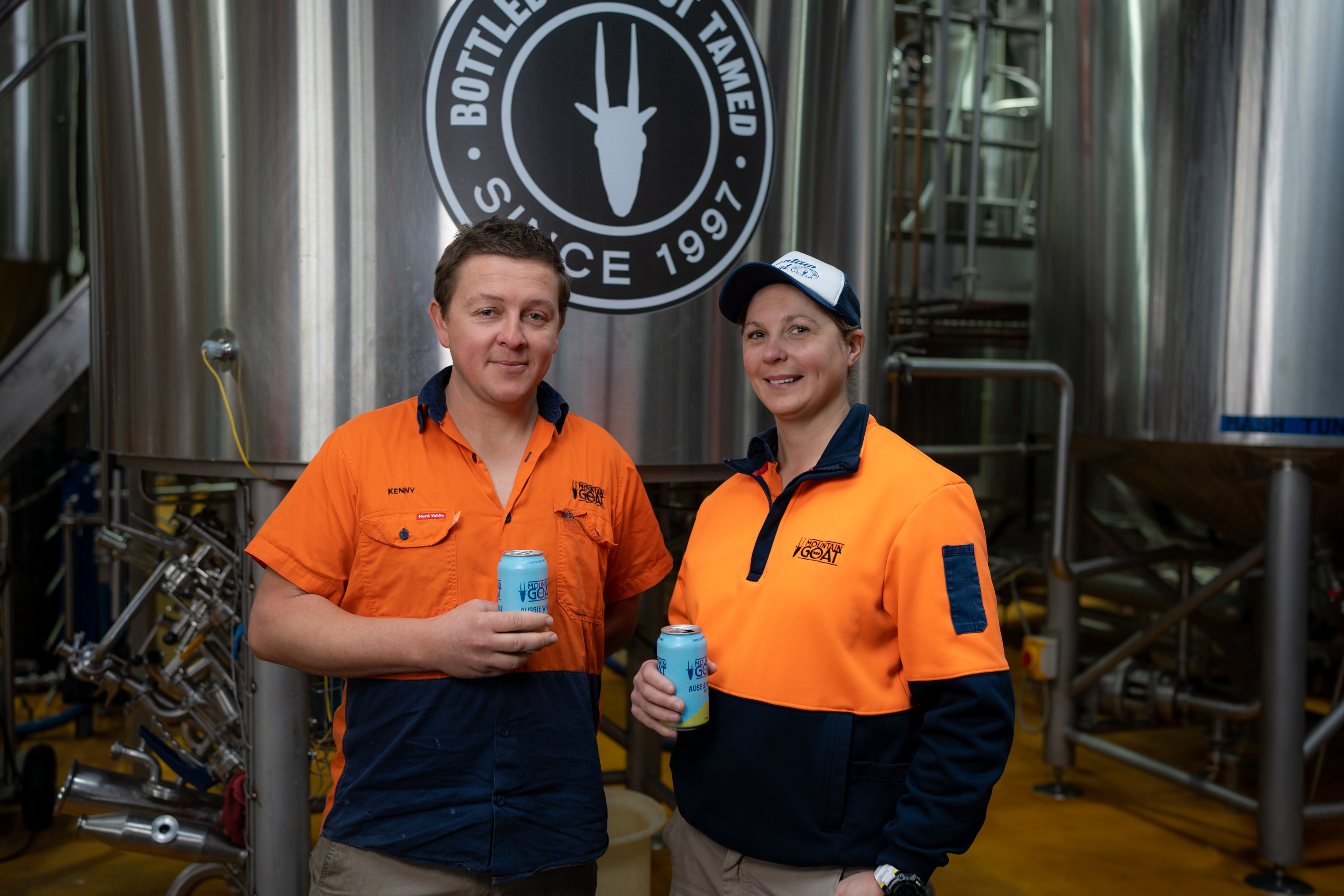 Pirate Life | Sunlit Aussie Wheat Ale
Light, bright and luminous. Pirate Life's Sunlit Aussie Wheat Ale hits all the checkboxes one looks for in an Australian craft beer—it's fruity, it's fun and it's damn refreshing thanks to its citrus-centric hops combo.
There is a key point of difference here, which makes this number far more than a one-can-Sam, and that point is the healthy dose of Australian wheat that bridges the gap between a single sip craft brew and a more traditional, Euro-leaning wheat beer. It's the best bits of both worlds, really.
You can find Pirate Life's Sunlit here.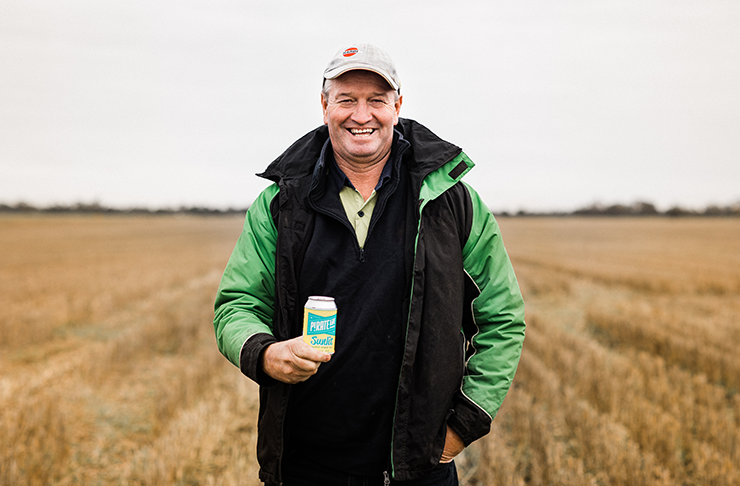 Matilda Bay | Aussie Wheat Ale
35 years later, the OGs of Wheat Ale are at it again with a reinterpretation of a classic. Those who were lucky enough to try Matilda Bay's first iteration will recall its creamy, full-bodied nature, and that's still present, however with a hint of candied orange, you can consider this one a new Aussie Wheat Beer with nods to the old.
Thanks to the Australian wheat, there's the perfect amount of crisp, balanced bitterness—which is a dash less than what you'll receive from your mates after discovering Matilda Bay's Aussie Wheat Ale before they did.
Find Matilda Bay's Aussie Wheat Ale here.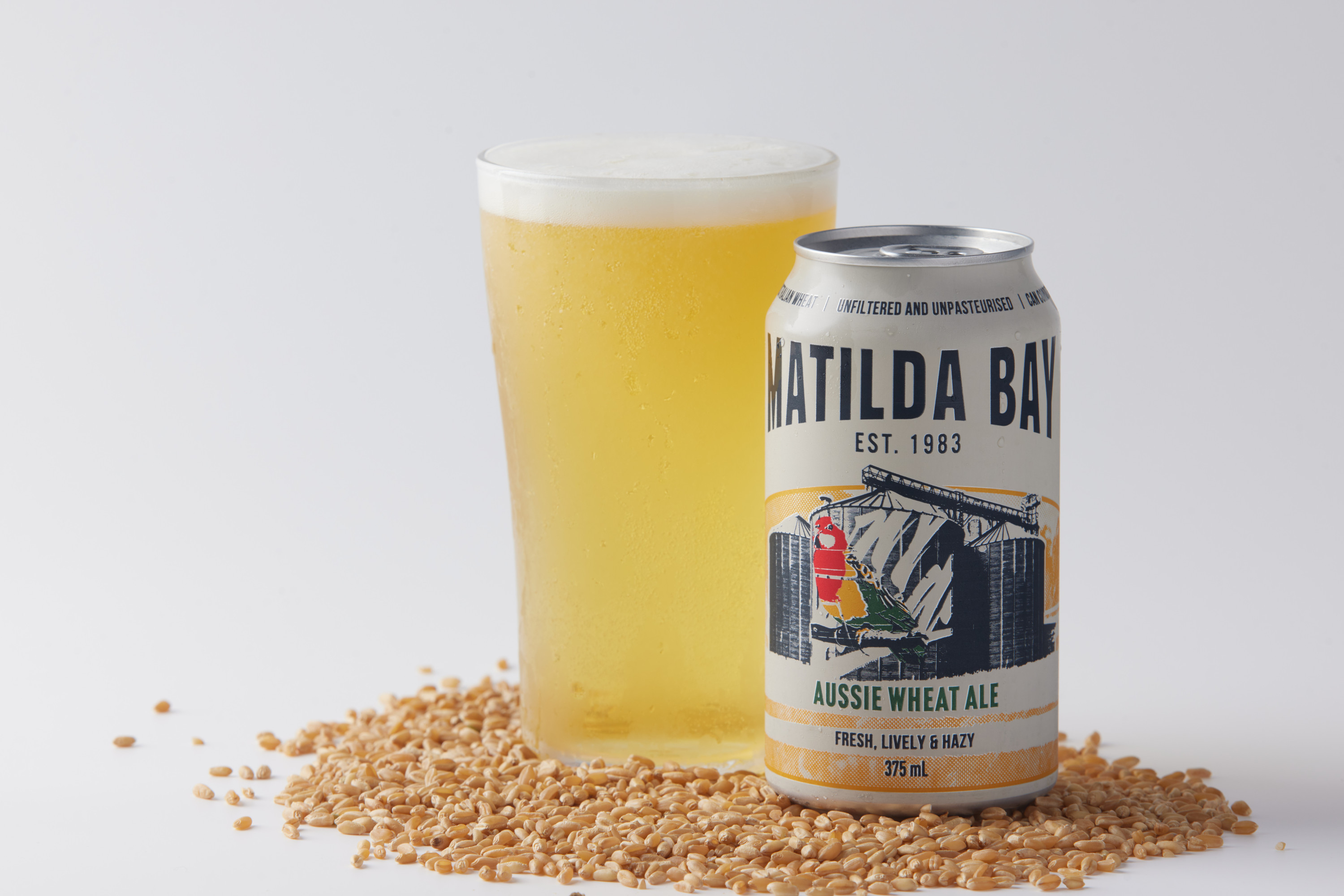 Green Beacon | Mollyhawk Aussie Wheat Ale
During the sailing age, a group of sturdy captains, skippers and sailors would make the trek up past Cape Horn on their voyage transporting one of our biggest exports, wheat, across to Europe. It was a treacherous trip, and those who survived were known as the Mollyhawks—Green Beacon's Mollyhawk Aussie What Aie is an unapologetic nod to the origins of the prized resource.
Fables aside, what you really need to know is that the Mollyhawk Aussie Wheat Ale is a damn tasty beer. It's on the paler end of the spectrum, and with that in mind you can expect a tropical punch when it first hits the lips, followed by notes of citrus that's balanced out by its session-centric, wheaty foundation. It comes in at a modest 4.5% ABV, too, just in case you need any more convincing that this one's perfect for the weekend.
Green Beacon's Mollyhawk Aussies Wheat Ale can be found right here, exclusively in Queensland and New South Wales.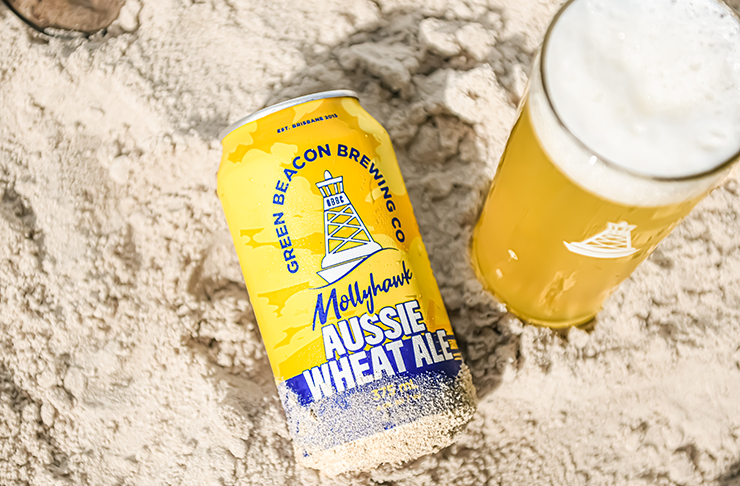 4 Pines Brewing Company | Aussie Wheat Ale
Manly-born 4 Pines never miss, and their Aussie Wheat Ale is no exception. Its hazy pour gives nod to the homegrown wheat inside, while introducing the likes of several lively hops—giving stonefruits, ruby red grapefruit, and raspberries—brings this beer into the new school, and into your fridge.
To round out the party, perhaps what could be considered the fruit of the month, year, and decade, yuzu has received an invite, or at least its peel has, adding a noticeable yet not overwhelming zesty kick to this year 'round beer.
Find the Aussie Wheat Ale from 4 Pines Brewing Company in the fridges here.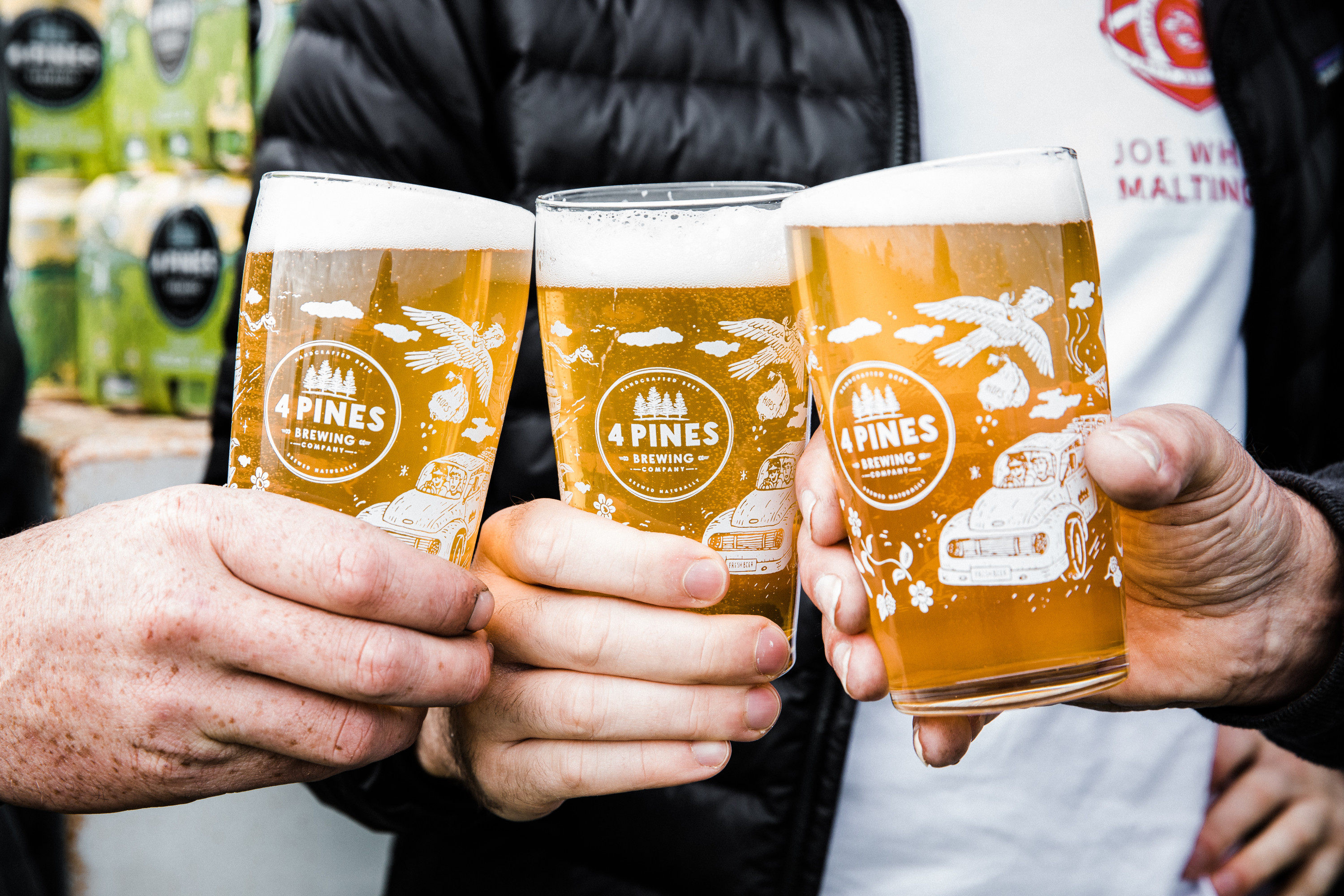 Editor's note: this article was produced in partnership with 4 Pines, Matilda Bay, Mountain Goat, Pirate Life, and Green Beacon. Thank you for supporting the partners who make Urban List possible. To read our editorial policy, click here.
Images: supplied.