No matter the season, it's always a good time for a beach getaway. But who wants to share their hard-earned time by the ocean with the rest of the population? Certainly not us, which is why you need to cast your net a little further afield and check out Australia's best under-the-radar beach towns.
Think golden sand, palm trees, turquoise waters and ample opportunity for a cheeky bite to eat beachside. Fire up the group chat and start planning your next getaway.
The Best Beach Towns In The Northern Territory
Bawaka Homeland
When you think of the Northern Territory, beautiful beaches and shorelines is probably not your first thought. This fact alone is what makes the small towns (we're using 'towns' very loosely here) along the Top End so 'under-the-radar' and so worthy of your exploring. Bawaka Homeland for starters is a tiny Yolŋu homeland located about an hour's drive from Nhulunbuy (East Arnhem). The only way to go about exploring these parts is through Lirrwi Tourism which offers up a range of awesome tours that span all types of learning for visitors covering Yolŋu kinship systems, connection to land and sea, traditional spear fishing and crab hunting too.
Nhulunbuy
Nhulunbuy is the fourth largest township in the Northern Territory and located on the Gove Peninsula. Thanks to its geography, Nhulunbuy stays pretty quiet all year around so its definitely one to pop on your bucket-list if you're keen to escape the buzz of the city. Having been established back in the 60s to service a bauxite mine on the Peninsula, with a population of only 3300 (big yay). Suitable as a base for all your Arnhem Land exploring, there's a tonne of things to fill your days up. From Baṉambarrŋa (Rainbow Cliffs) and Wirrwawuy (Cape Wirrawoi) to fuelling your activities at Roaming Flames pizza truck and the Walkabout Tavern which not only fatures a sports bar and bistro but a Thirsty Camel bottle shop.
The Beach Beach Towns In Queensland
Bowen
If you haven't heard of Bowen, it's probably because the name has been lost to whispered declarations of awe and wonder over the peninsula's most popular attraction—Horseshoe Bay. The iconic beach is regularly listed as one of the best in Australia (no surprises there, it is in Queensland) thanks to its two granite outcrops which provide perfect conditions for snorkelling just a short swim away from the beach. Book yourself in to the Coral Cove Apartments and you'll be perched within a stone's throw of that beach—you might even get a balcony overlooking it. Of course, Bowen's other beaches aren't anything to sniff at either. The calm, azure waters of Gray's Bay make canoeing and paddle boarding a breeze, and the secluded Murray's Bay is an excellent fishing spot.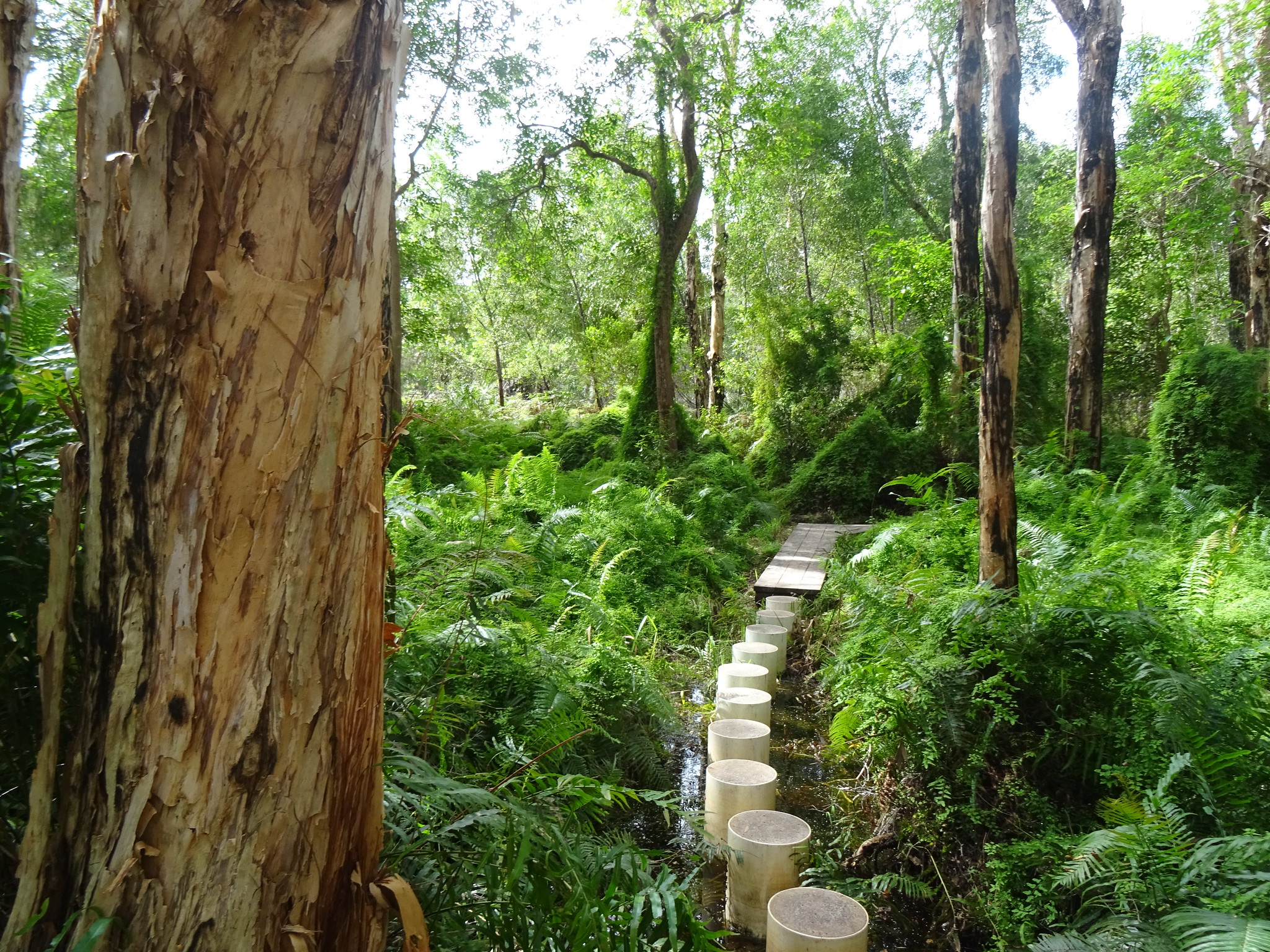 Agnes Water and 1770
Located about six hours north of Brisbane, the twin beach towns of Agnes Water and 1770 mark the northernmost surf beaches in Australia and they're absolutely dreamy. They also happen to be situated on the southernmost point of the Great Barrier Reef and all the beauty that entails. So, basically, they're a little slice of tropical beach heaven without the exxy resort fees. These quaint coastal towns offer the opportunity for visitors to surf, swim and snorkel—all in the same place—while getting some much needed R&R against a stunning coastal backdrop. If you only do one thing though, it's stand-up paddleboarding at sunset. The area is home to calm inlets tailor-made for this chilled out activity and the sunsets are pure heaven. While camping is a popular option here, if you prefer creature comforts, check into Resort 1770 Lagoons Central Apartment Resort. Just three minutes from the beach it has an award-winning day spa and bar on site. Sounds rough, right?
Find more of Queensland's best beach towns here.
The Best Beach Towns In New South Wales
Nambucca Heads
Located in Nambucca Valley, this idyllic beachside village is all about the smell of salty air and weekly markets—a place to slow down and hit the local bowlo in your sandy flip flops. Located on Gumbaynggirr Country (and first known as "Ngambagabaga"), Nambucca Heads is still relatively unvisited on the NSW North Coast, hard to imagine—we know. The under the radar beach town oozes all things low-key and although the upgraded highway bypasses this beautiful place, it should definitely be somewhere you turn a hard left for. Found inside Nambucca Valley (where you'll also find the likes of Macksville, Scotts Head, and Taylors Arm), Nambucca Heads sits on Gumbaynggirr land which stretches across the Pacific coast from Nyambaga (Nambucca) all the way up to the Clarence River and then inland towards the Great Dividing Range.
You've got loads to explore too, Nambucca River is a stunning system of shallow water and sanbanks, Gaagal Wanggaan (South Beach) National Park holds a myriad of incredble camping spots, Swimming Creek Beach is a hot set-up if you're bringing along your four-legged companion and Nambucca Bowls Club is basically a holy place of worship (if you're into cold schooners and a $15 steak night).
In terms of where to stay, Mi Casa is a dog-friendly abode with a fire pit and stunning desert decor. However, if it's big views you're after, Riverside Place has all the scenery you need.
Yamba
While many flock to Byron Bay when they're in the Northern Rivers region of NSW, if you're after chilled out vibes, dreamy beaches and an epic food scene minus the backpackers and tourists, then we suggest making tracks to Yamba. Once a sleepy fishing village, the town (about a three hour drive south of Brisbane) is now home to a bunch of drool-worthy restaurants. We recommend treating yourself to a gourmet meal at Karrikin, before catching the sunset (with a beer in hand of course) at the Pacific Hotel perched at the top of Main Beach. There's a beach here for every type of holiday, but our favourite (and a local's secret) is Spookys in nearby Angourie. Throw a towel down, watch the surfers do their thing and marvel in the fact that this piece of paradise is in our backyard. Accomodation wise you can't go past The Cove Yamba. Perched on the edge of the rugged coastline is has sweeping views out across the ocean.
Eden
Any beach town with a name like Eden has to be pretty dang idyllic, and it more than lives up to the hype. Eden is a nature lover's paradise characterised by a sweeping coastline, golden sand dunes and ancient forests all within a hop, skip and jump of the town's centre at Twofold Bay. If you're planning on spending any time in Eden, expect to end up in a boat as this beachside escape is home to the deepest natural harbour in the Southern Hemisphere. It also happens to be smack bang in the middle between Sydney and Melbourne—making it a perfect destination for any coastal road-trip dreams. Oh and did we mention Eden is one of the best locations to spot humpback whales during migration season? Book yourself a room at the seriously adorable boutique hotel, Seahorse Inn and make sure you grab dinner at their eatery, The Brasserie which boasts a menu full of moreish, locally caught seafood.
South West Rocks
Another beachside pleaser for every type of traveller, South West Rocks has all your needs covered. From foodie delights to exploration opportunities to beachside chilling, this coastal town has got 'em all. A typical day in South West Rocks could look like fueling up on maple-glazed bacon French toast at Malt & Honey, making the trek to the gorgeous Mermaid Pools and then trying your hand at one of the world's best cave dives at Fish Rock Cave. The next day, hike up to the Smoky Cape Lighthouse and drink in those sweet, sweet ocean views. Think clear waters, a dramatic, lush headland and sand for days. Gather your mates and book a villa at Hotel Salt @ South West Rocks for the ultimate vacay.
Find even more of NSW's best beach towns here.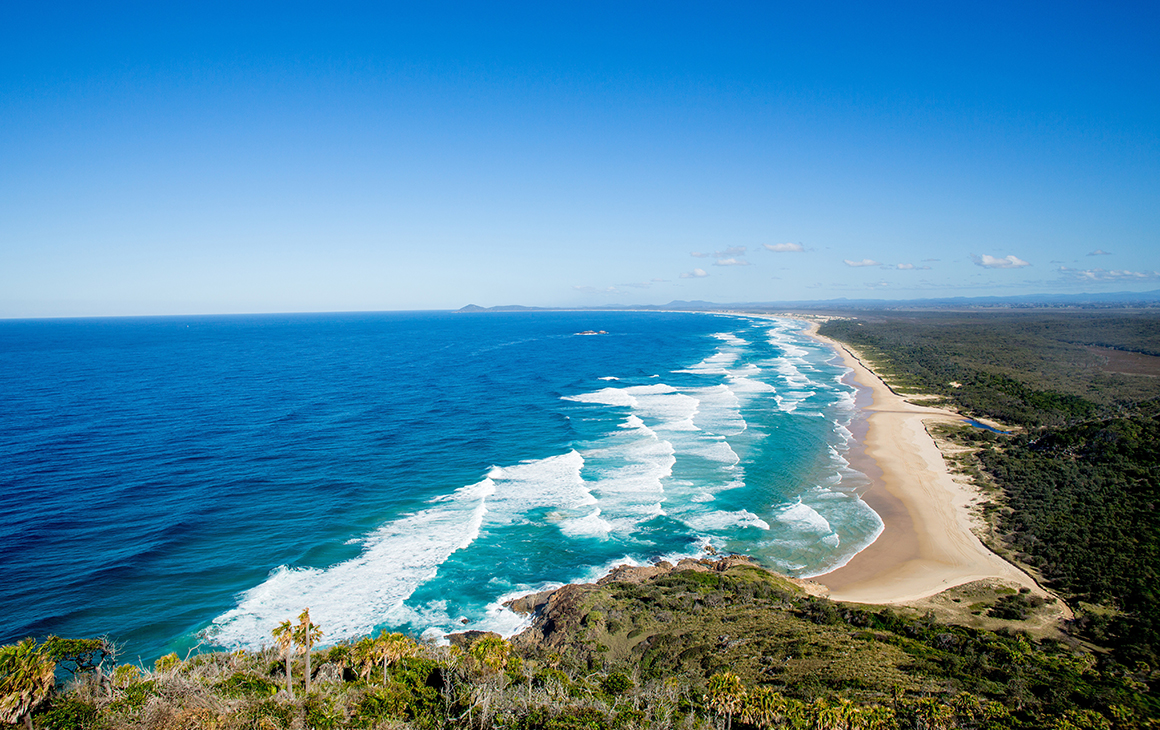 The Best Beach Towns In Victoria
Wye River
If tiny beach towns sound like your kind of jam, Wye River is right up your alley. Nestled along one of the most beautiful strips of the Great Ocean Road, Wye River has a permanent population of less than 100. While this number does increase during the tourist season, if you're looking for a beach escape far from the madding crowd Wye River is just about perfect. The landscape is the ideal ratio of rugged cliffs and lush mountain foliage with a sandy beach peppered by rock pools providing for plenty of opportunities to go exploring. For a tasty meal, make tracks to the Wye Beach Hotel. You can't go wrong with the fish pakoras or pan seared ocean trout risotto. Around these parts, holiday homes are the go, and we love Wye's Choice—Holiday Great Ocean Road for it's sprawling deck (hello sunset drinks) and Hamptons vibes.
Lorne
Can't get the idea of sipping ouzo by the Mediterranean out of your head? Why not give Lorne a try instead. Located only a two-hour drive from Melbourne, this coastal town is Australia's very own slice of Mediterranean vibes, helped along by a thriving arts community and beach views to die for. The beach is peppered with rock pools while the iconic Lorne Pier is the perfect spot for keen anglers to let loose a line. If you can tear yourself away from the beach for long enough, Lorne's main shopping strip is a quaint collection of boutiques and killer restaurants worthy of any Instagram feed. Just don't forget to head up to Teddy's Lookout in between all that relaxing for truly 'gram worthy views. Check into Lorne Hotel, located just steps from the stunning beach. The coastal chic digs has an on-site restaurant and beer garden that boasts an impressive live music line-up.
Find even more of Victoria's best beach towns here.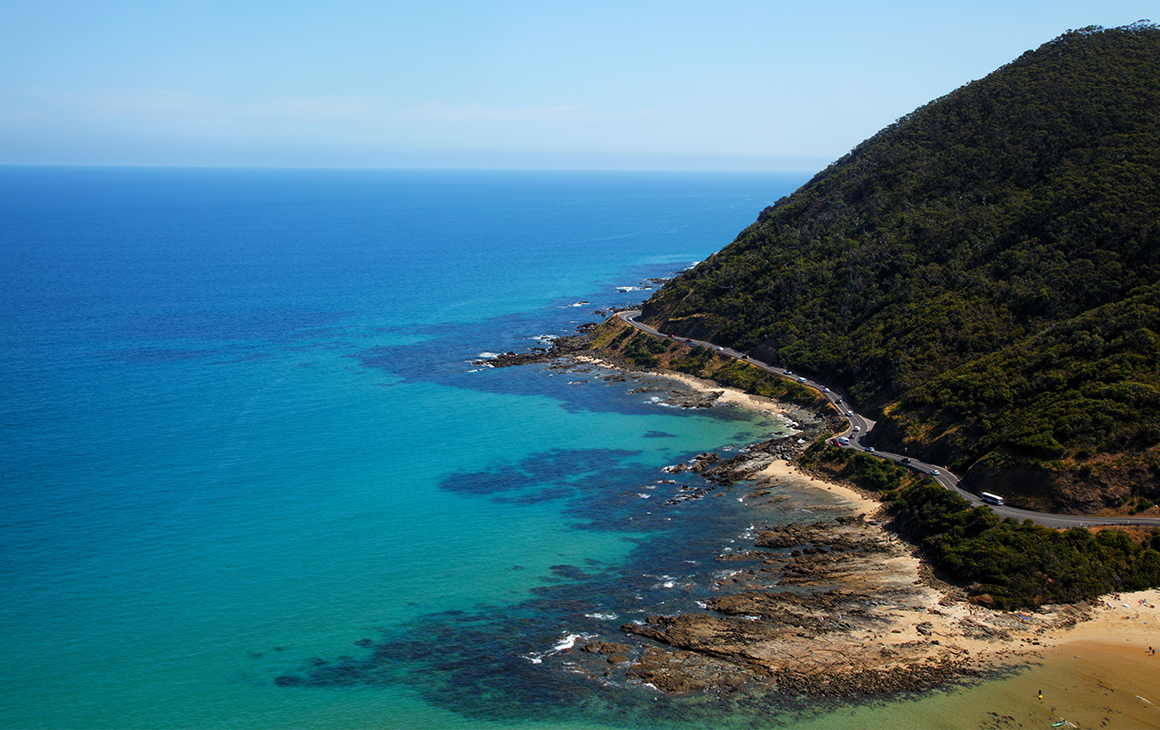 The Best Beach Towns In Western Australia
Denmark
Not to be confused with the European country of the same name, this stunning town is a beach-lovers dream. Long living in the shadow of Margaret River, Denmark should go to the top of your must-visit list. Located in the Great Southern Region along the Rainbow Coast of Western Australia, Denmark is home to lush forests that meet sugar white sand beaches. Must do swimming holes include Greens Pools where the crystal clear water rivals the Greek Islands. And for the ultimate Insta pic you have to check out Elephant Rocks where larger than life boulders shoot out of the sand along the ocean. When you've had your salty fix, pull on your trainers and head to Harewood Forest where you'll immerse yourself in nature amongst the beautiful karri trees. And just when you thought this place couldn't get any better, it's also home to award-winning wineries (our fave is Single File). If you've got a furry friend along for the trip, book in at dog-friendly Karri Mia, we love their cosy chalets.

Broome
Set on the Indian Ocean, Broome provides more than your typical beach holiday experience. Its rich multicultural heritage, symbolised by the many Aboriginal monuments and places of interest sprinkled across town, provides the chance to learn important stories from Australia's First Nations People. But it's the beach where Broome really shines. Think turquoise waters, uncrowded shores, palm trees and a stunning red-dirt backdrop. Hopping on a sunset camel ride across the golden sand is a must, of course, and you can also embark on a cruise to a local pearl farm for a peek inside Broome's history as the pearling capital of Australia. Getting to sunbathe under a palm tree and getting up close and personal with Australia's answer to wild horses? Sign us the heck up! Set on the picturesque Roebuck Bay, base yourself at Oaks Broome Hotel which boasts tropical gardens and pools perfect for whiling away to the afternoons.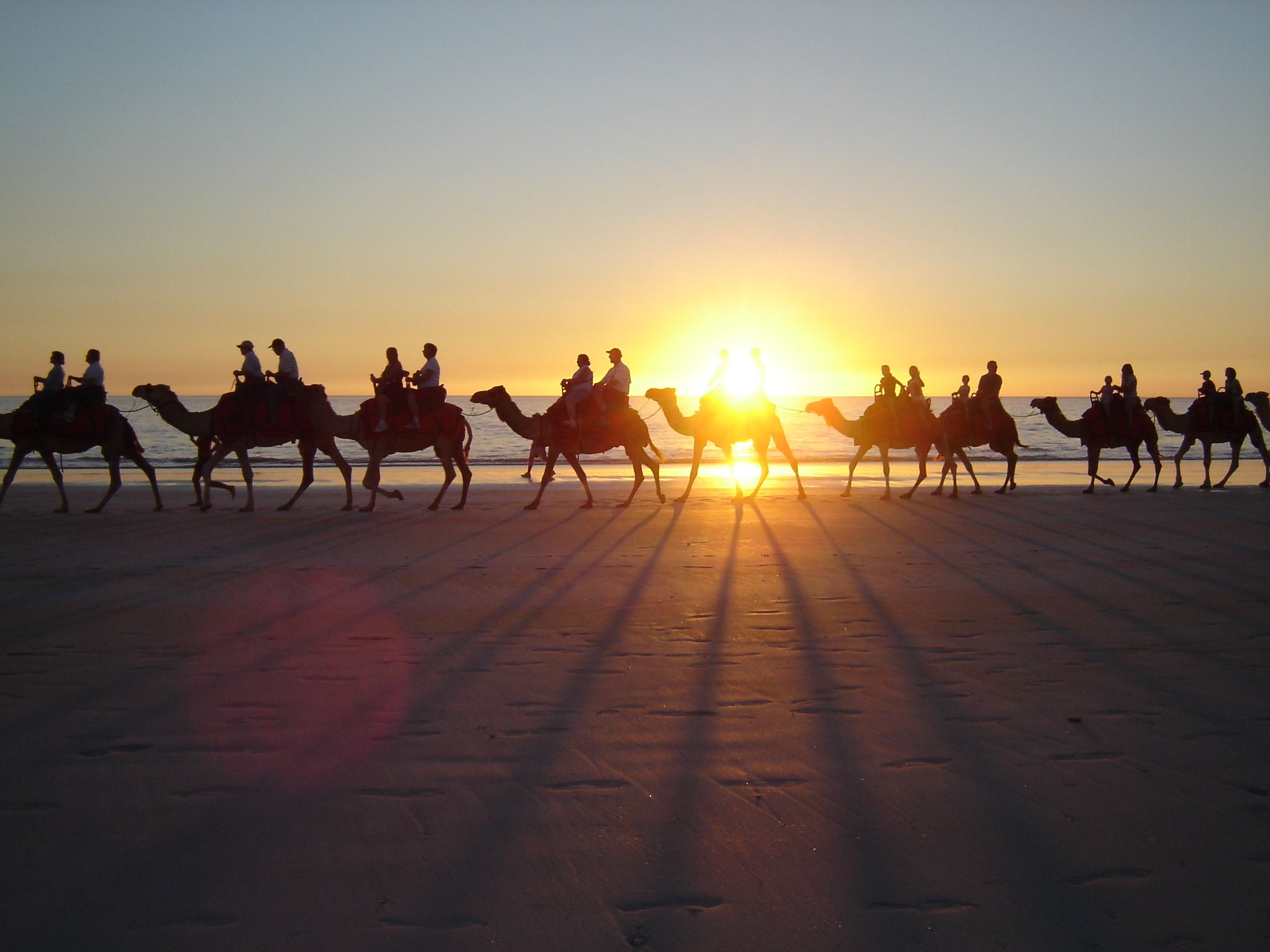 The Best Beach Towns In South Australia
Second Valley
Located only 90 minutes from Adelaide, Second Valley is a small coastal town that packs a punch in the scenic department. Like many of the beaches in this part of the world, Second Valley features pristine white sand, a coastline full of colourful rock formations and accommodation that spans everything from five-star house rentals to traditional beach shacks (Sandy Feet Retreat is our pick). The beach is secluded, meaning you can enjoy that hard-earned ocean-time without having to worry about being swarmed by a horde of tourists. Second Valley is also close to Deep Creek National Park so you can break up your beach hangs with a ramble through the bush. Just remember to head to the Second Valley jetty afterwards and keep your eyes peeled for the tell-tale splash of the leafy sea dragon, which can only be found in the southern waters of Australia.
Port Noarlunga
While this seaside village might be small, it's beauty is seriously mighty. Popular with divers and snorkeling enthusiasts thanks to its heritage-listed reef, this sweet spot is the perfect place to escape to at any time of the year. Nature lovers can get their hike on at the river estuary and Onkaparinga River National Park then fuel up at the town's bevvy of delicious eateries. Our top pick? The award-winning Hortas Restaurant. Nestled next to the jetty, the drool-worthy seafood dishes have a Portuguese twist making it meal you won't soon forget (the pan seared barramundi with S.A. king prawns and Goolwa pipis is pure heaven). Check into the oh so adorable Bird In Hand Cottage to complete your gram-worthy seaside vacay and thank us later.
The Best Beach Towns In Tasmania
Coles Bay (Wineglass Bay)
Would you really want to skip over a place that includes a little something called Wineglass Bay? We think not. A seaside holiday village, Coles Bay sits beneath stunning, sheer pink granite mountains overlooking the crystal clear waters of Oyster Bay. From award-winning sea kayak tours, as well as air, sail or eco-cruises, there's a lot to see in this beautiful area—the most well-known of which is the view of Wineglass Bay from atop Mt Amos. Once you've tackled it, treat yourself to fish and chips and gelato at The Ice Creamy, then retreat to your room at Freycinet Lodge for a night of relaxation and luxury.
Really feeling those beach vibes? Check out Australia's most stunning islands.
Image credit: Tourism NT, Allan Henderson/Flickr, NomadicPics/Flickr, D.W/Flickr, Ian Cochrane/Flickr, Kempsey Shire Council, Wenhao Ji, Tourism Australia
Editor's note: Urban List editors independently select and write about stuff we love and think you'll like too. Urban List has affiliate partnerships, so we get revenue from your purchases.