A bit like natural wine, "clean beauty" is hard to define—and in 2022 there are a lot of brands attempting to cash in on the phrase. Generally speaking, it refers to beauty brands who have dropped harsher, harmful ingredients, and in some cases, plastic packaging, in favour of cleaner, more sustainable alternatives.
Dirty words like parabens, oxybenzone, fragrances, and sulphates are the enemy of your bathroom routine, and natural beauty buzzwords like non-toxic, plant-based, vegan, cruelty-free, and organic are your new self-care heroes. While moving on from plastic and chemicals is a journey for the world of makeup, haircare, skincare—clean beauty brands are changing the status quo with cult products that work an absolute treat and are low-impact on the environment. Along with the natural ethos, these labels also champion natural beauty with no-makeup makeup, skincare-style makeup, and inclusive colourways.
So to that end, here are 8 stand-out clean beauty brands and the hero products that will totally rock your world.
No. 1 de Chanel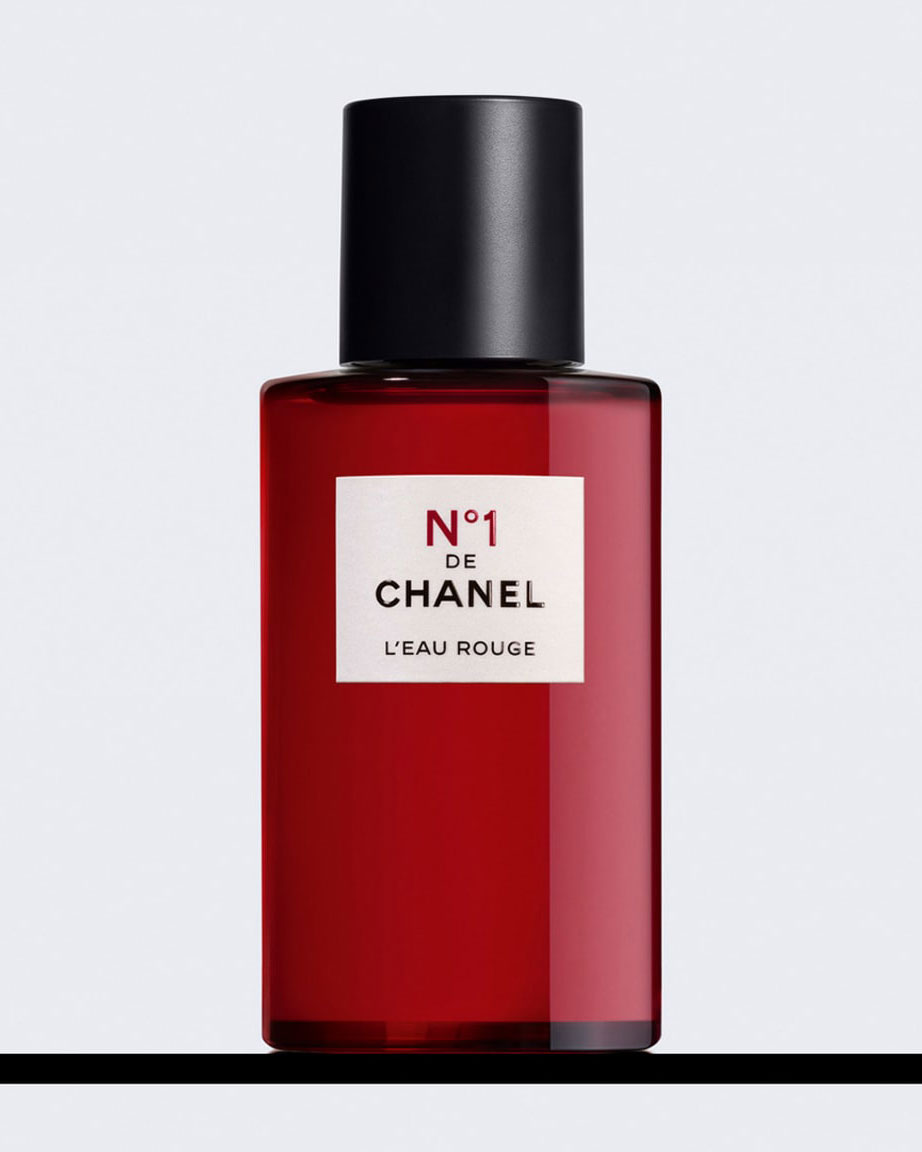 As one of the most famous luxury fashion houses in the world—Chanel isn't a brand that's immediately synonymous with sustainability. Their brand new skincare line—No. 1 de Chanel—however, is making moves to change all of that. Derived from 97% natural ingredients, with the scarlet red camelia as the hero ingredient, the nine-piece collection is 10 years in the making. The beautiful red camelia extracts are said to transform tired, dull skin. The collection also includes antioxidant-rich cream blushes and a foundation range with 20 shades. As for the packaging, it's the first refillable line from Chanel, as well as being 30% lighter to reduce shipping costs.
Must-try: Being Chanel, this range is on the pricey side. But if bathroom aesthetics do factor into your skincare choices, I love the scarlet-hued Revitalizing Serum ($165). With cream blush having a major moment right now, you also need to try the dewy Lip and Cheek Balm ($75) in red camellia.
Emma Lewisham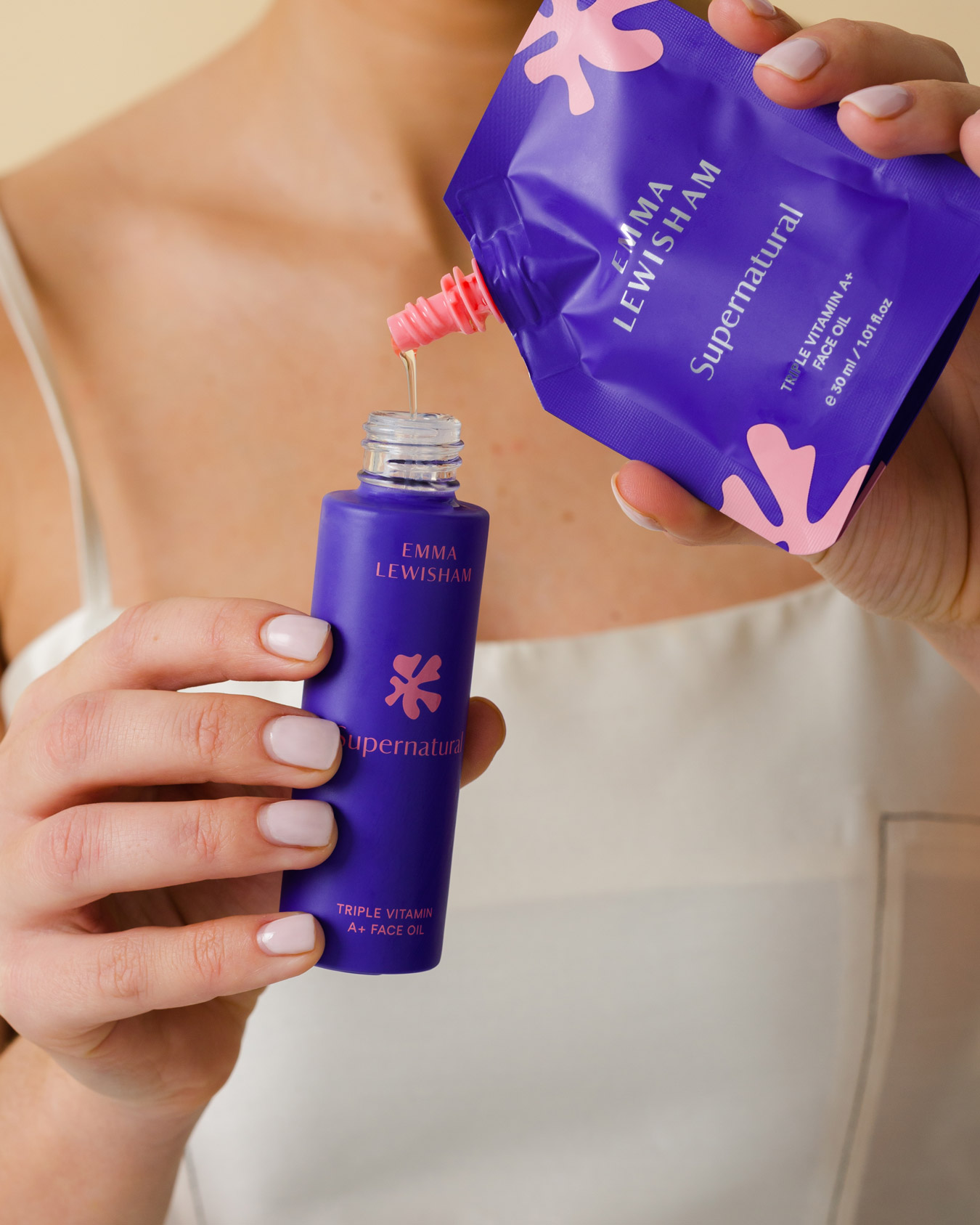 Last year, Emma Lewisham became the world's first beauty brand to go completely carbon-positive, with the world's first 100% circular-designed product range. If that doesn't spell true clean beauty, we don't know what does. Throw in the fact that this cult New Zealand-based skincare line will give you your best skin yet—and you've got the gold standard for beauty in 2022. We also love the fact that Emma Lewisham released the IP for its 100% circular designed product packaging and carbon positive model—which means the beauty industry can step up and follow suit. Game-changing.
Must-try: The brand states that to achieve the best results, you should use the full product range as the potent formulas are designed to complement one another. If that investment is too much for you, I recommend starting with Skin Reset ($140). Its brightening benefits are second to none, and once you pick up a jar, you'll be shopping the planet-friendly refills for years to come.
Dope Skin Co.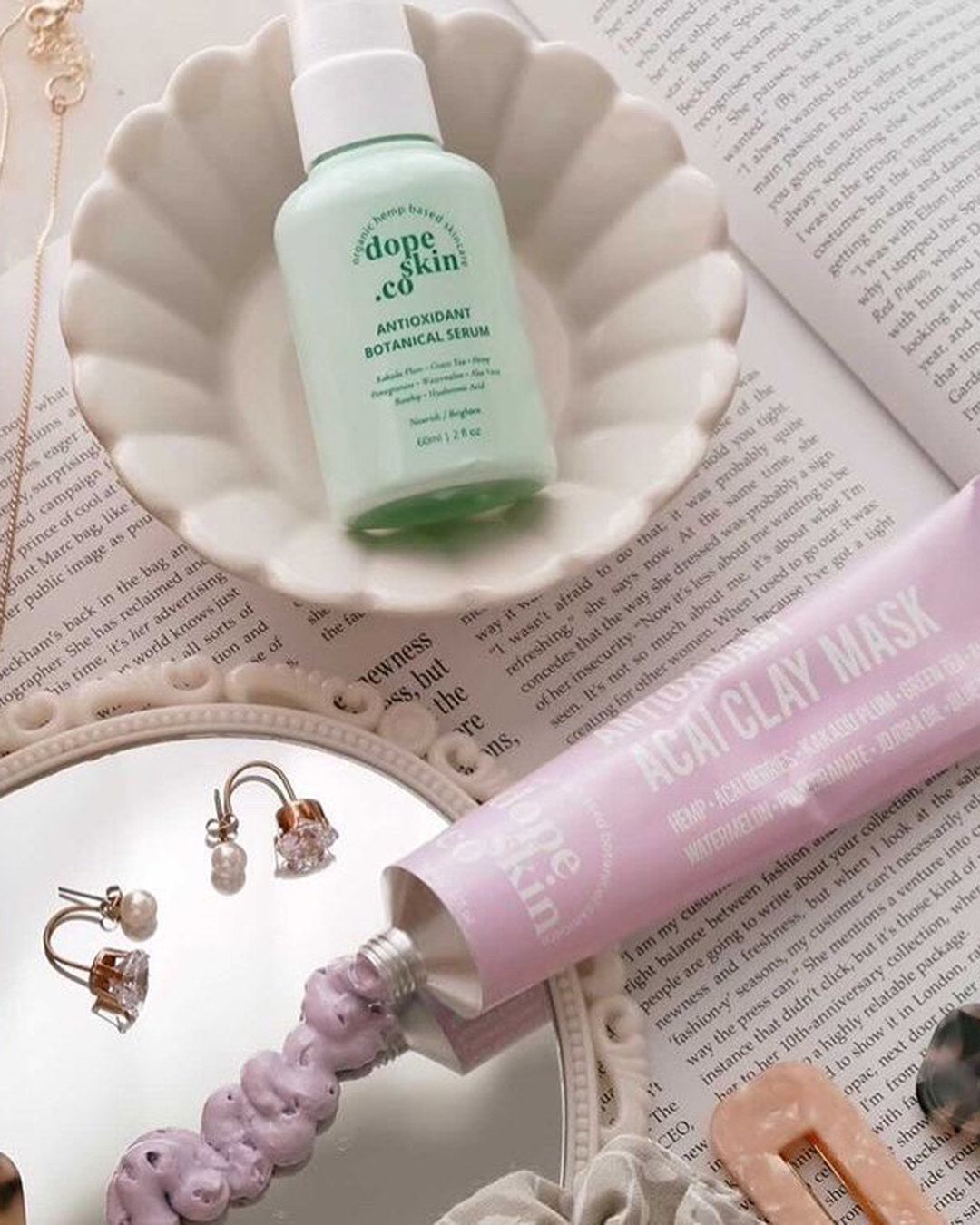 Built on the pillars of simple, clean, affordable and powerful skincare, Dope Skin Co. is the Australian-made darling of hemp. Emerging in Sydney, it has harnessed hemp's rich antioxidant properties and essential fatty acids, to neutralise free radicals and protects the health and elasticity of your skin. Encompassing a range of skincare goodies, including serums, moisturisers, clay masks, toners and cleansers, Dope is suitable for all skin types and friendly on all budgets.
Must-try: Calming Collagen Serum. A hydrating oil-free collagen serum was developed to soothe and plump. It's formulated with vegan-friendly soy protein peptides, Chenopodium quinoa seed extract and bioactive seaweed collagen peptides along with other hero ingredients such as Hemp, Kale, Parsley Seed and Hyaluronic Acid.
JSHealth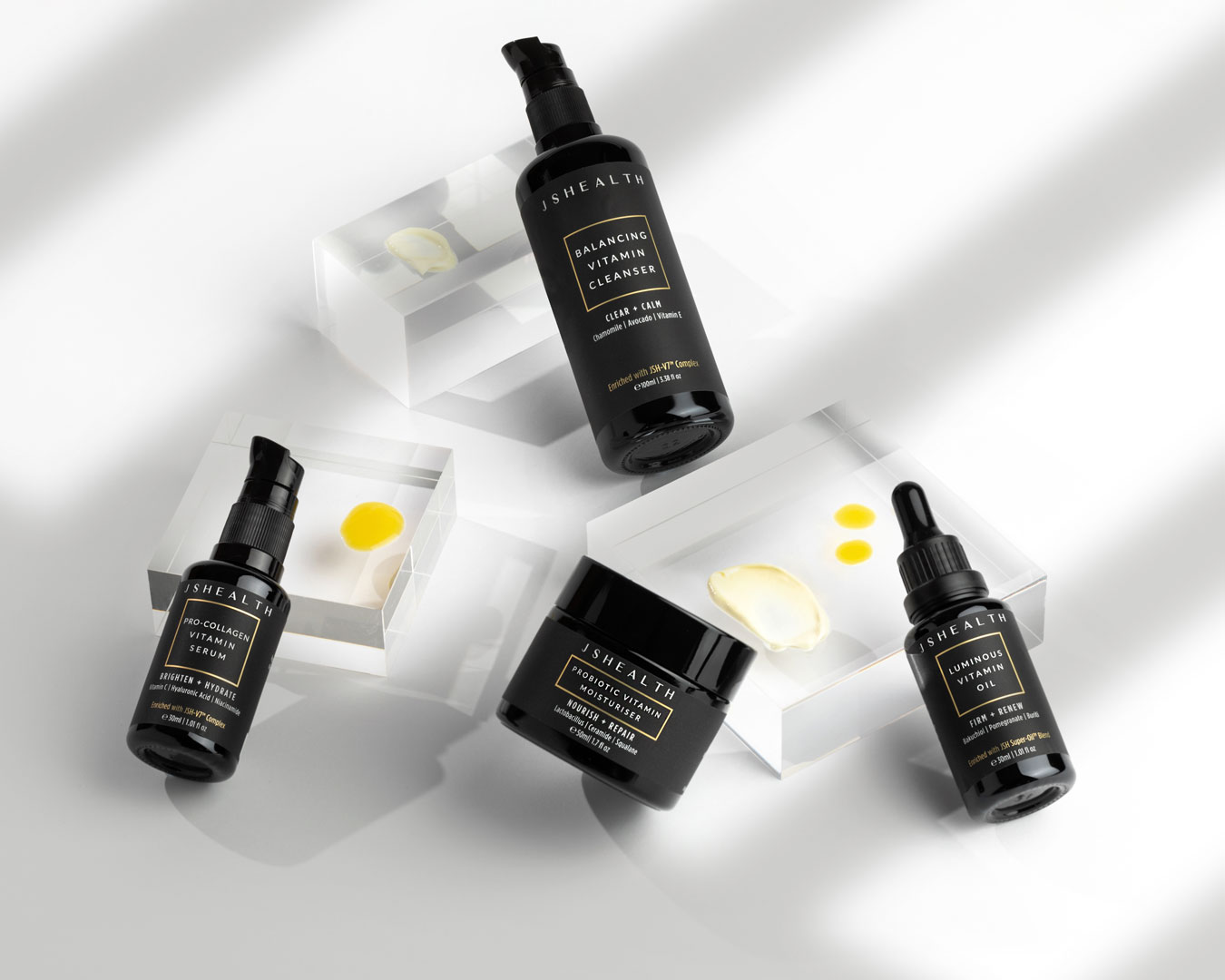 Dreamt up by nutritionist Jessica Sepel alongside leading health experts, JSHealth is the clean wellness brand that's taught us all about beauty "from the inside out" with a range of ultra-effective vitamin supplements. From Hair + Energy, Detox + Debloat, Pure Marine Collagen, and Skin + Digestion, people swear by these tailored supplements and JSHealth has a major cult following. In November 2021, they released a four-step skincare line too, created with the same science-backed, vitamin-rich formulas that have made their supplements consistently sell out. For JSHealth, skincare is as much about wellness as it was about washing your makeup off at the end of the day—and honestly, the results seem to agree.
Must-try: JSHealth's most popular supplements are Hair + Energy, Detox + Debloat, and Skin + Digestion (all $45). The skincare line is designed to be used together, but the standout for me is the Pro-Collagen Serum ($75). It's essentially a Vitamin C serum, so think improved texture, hydration, and brightness, but it's not anywhere near as harsh as some Vitamin C's can be on the skin.
Olaplex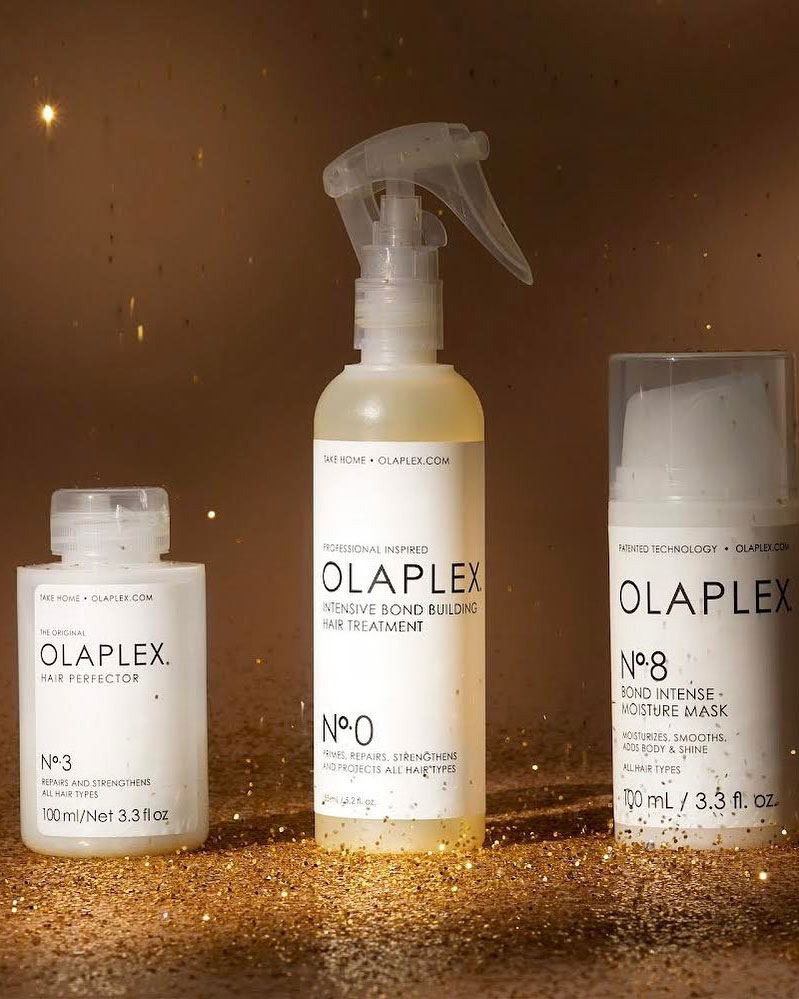 You might know Olaplex as the hair treatment everyone swears by. Maybe you know it as the beauty brand that went public in 2021, raising a casual $1.8 billion in an IPO in September. But alongside that billion-dollar patented hair technology—if you needed another reason to be curious about Olaplex—this brand is and has always been non-toxic, cruelty-free, 100% vegan, and free of all the stock-standard hard-to-pronounce beauty industry toxins. The products are also free of common allergens too, like soy, nuts, and gluten.
Must-try: The No.3 Hair Perfector Treatment is the hero of the Olaplex line. Designed with special bond-building technology to repair damaged or color-treated hair, this is the reason Olplex was valued at a cool $15 billion.
Milk Makeup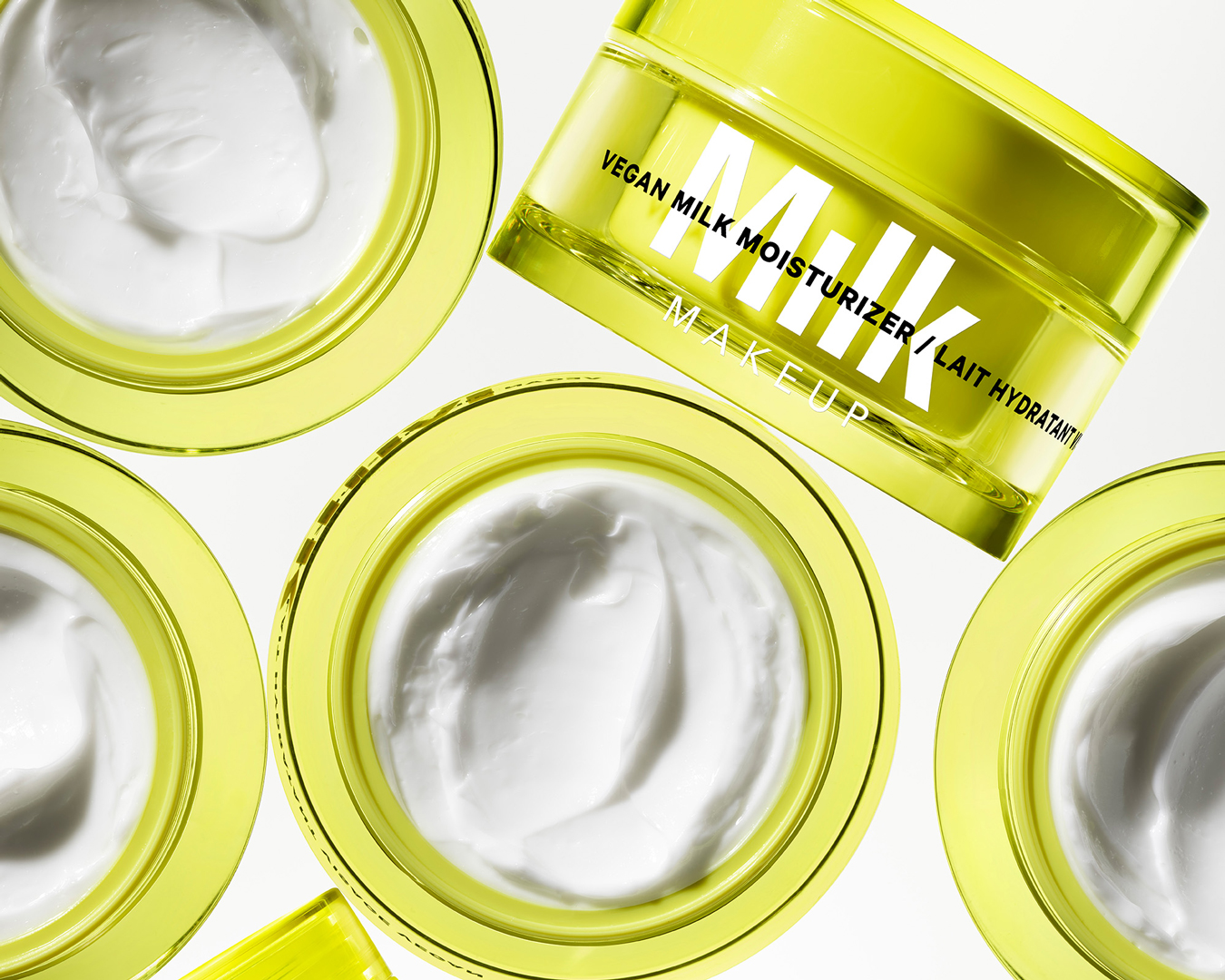 100% vegan and free from scary things like parabens, sulfates, SLS, SLES, formaldehyde, mineral oil, or talc—NYC-born Milk Makeup is the fun clean beauty brand you need to get around. Their ethos is centred on high quality meets low maintenance—and the products really do deliver, with many in the line achieving cult status. "When it comes to clean, there is no universal definition," says Milk Makeup co-founder Dianna Ruth. "We will continue to monitor the ever-changing guidelines to ensure we're constantly evolving and holding ourselves accountable to the highest standards." Milk currently donates 1% of its own website sales to The Center, an LGBTQIA+ community centre in downtown NYC.
Must try: The Vegan Milk Cleanser ($46) and Vegan Milk Moisturiser ($59) are on high rotation for me. The cleanser is gentle enough for sensitive skin and non-drying. And while the moisturiser is on the thicker side, it creates an amazing dewy base for makeup. From the makeup range, the cream Matte Bronzer stick ($31) is a fave with MUAs.
Kosas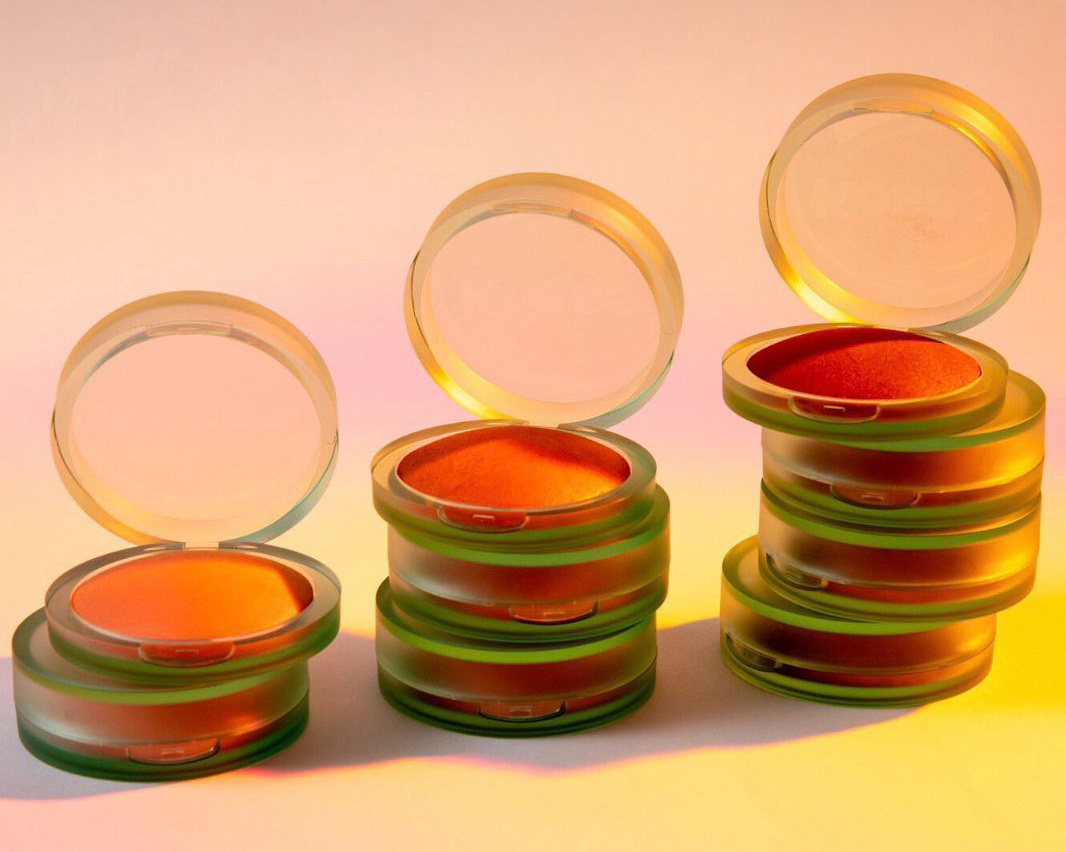 Props for ultra-cool packaging and branding—Kosas is an instant eye-catcher. Created by LA-based painter Sheena Yaitanes, Kosas operates within the makeup-as-skincare world, treating your skin as opposed to just covering it up. Naturally, Kosas products are free of nasties with 2,700 ingredients banned from the range.
Must-try: There is a lot to love in this range (the bronzer, pigmented lipsticks, creme blush, and wet-look glosses are all epic), but Kosas' Revealer Super Creamy + Brightening Concealer ($40) is a smash hit. Part concealer, part eye cream, it's super moisturising and blends easily into your skin. I've repurchased this one several times. The Air Brow Fluff and Hold ($31) treatment gel is also a must-try. Packed with goodies to help your brows grow, it acts as a brow tint but has enough hold to give you that laminated look too.
RMS Beauty
Created by Rose Marie Swift, RMS Beauty is somewhat of a veteran in the clean makeup space, delivering organic,easy-to-use, minimalist, award-winning products since 2009. When she created RMS, Swift hoped her innovations would inspire the industry towards a more sustainable future and that "eventually the clean beauty industry will just become…the beauty industry."
Must-try: While the RMS Beauty Oil ($139) is a staple for many skincare fiends, I think there are better oils out there at this price point. The RMS Luminizer highlighter ($62), however, is a catch. It's the ultimate glow-up offering a sheer, luminous glow using skin-loving organic oils.
Bite Beauty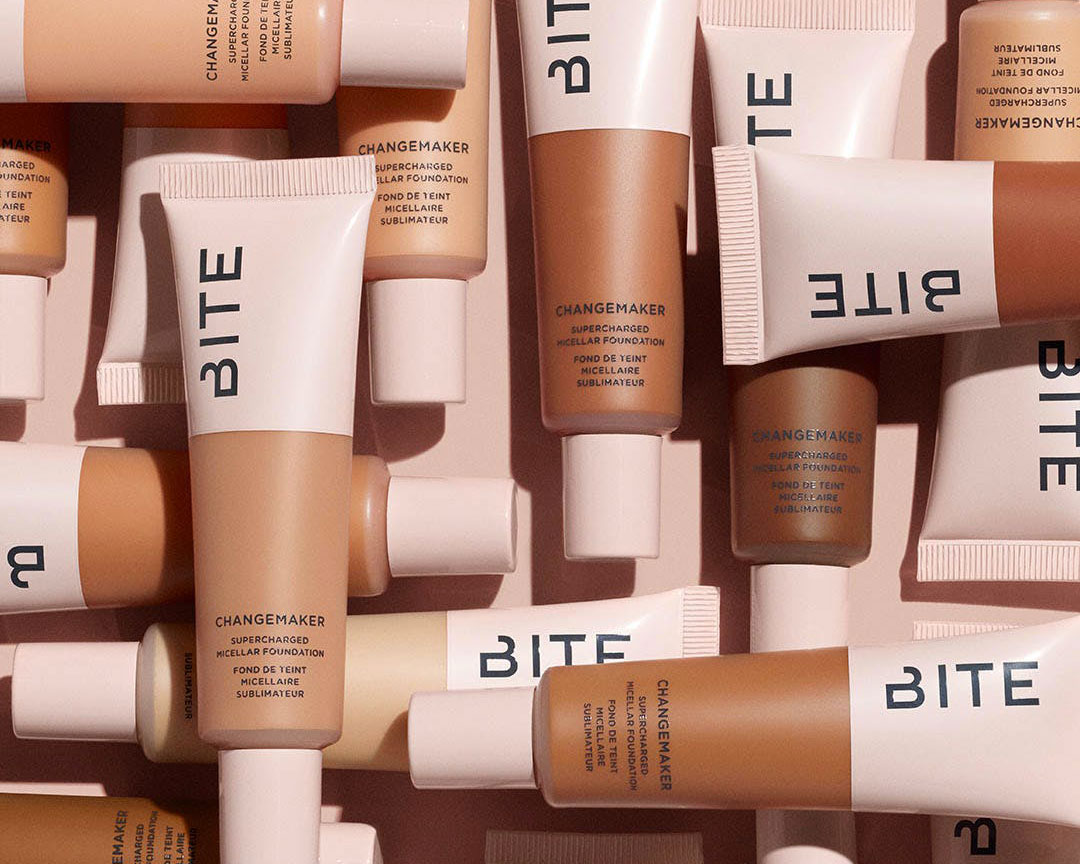 Launched in 2012, Bite Beauty's cult lipsticks are natural, organic, vegan, cruelty-free, and gluten-free. They're a firm favourite with makeup fiends around the world for their creamy, long-wearing, and hydrating formula—a formula that's packed with things like vitamin A and C-rich passionflower oil, coconut oil, and sunflower seed wax. Bite has since branched out into primer, foundation, liquid blush, mascara, and more—all well worth adding to your clean beauty arsenal.
Must-try: While Bite's lipsticks are exceptional, I'm currently loving the Changemaker Supercharged Micellar Foundation ($62). It's light like a tinted moisturiser, but buildable enough to offer medium coverage. It gives you a subtle dewy glow and feels like a dream on your skin. This is absolutely one of the best clean foundations around right now.
Lilah B.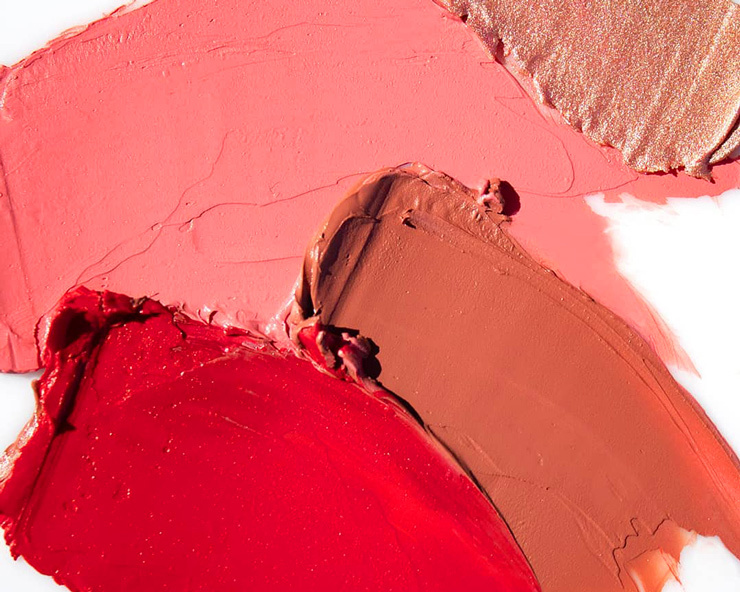 Lilah B. founder Cheryl Yannotti Foland follows a less is more philosophy—believing a natural, polished healthy glow can and should be achieved with just a few simple products. Amen to that. Everything in her range is free from parabens, sulfates, and gluten, and instead filled with aloe and natural botanicals.
Must-try: Rolling with the fewer products is more vibe, the luxurious Lilah B. All Glow Priming oil ($132) acts as a serum, moisturiser, and primer in one. Filled with a rich trio of tamanu, jojoba, and sweet almond oil, it's a real treat for your skin.
Kjaer Weiss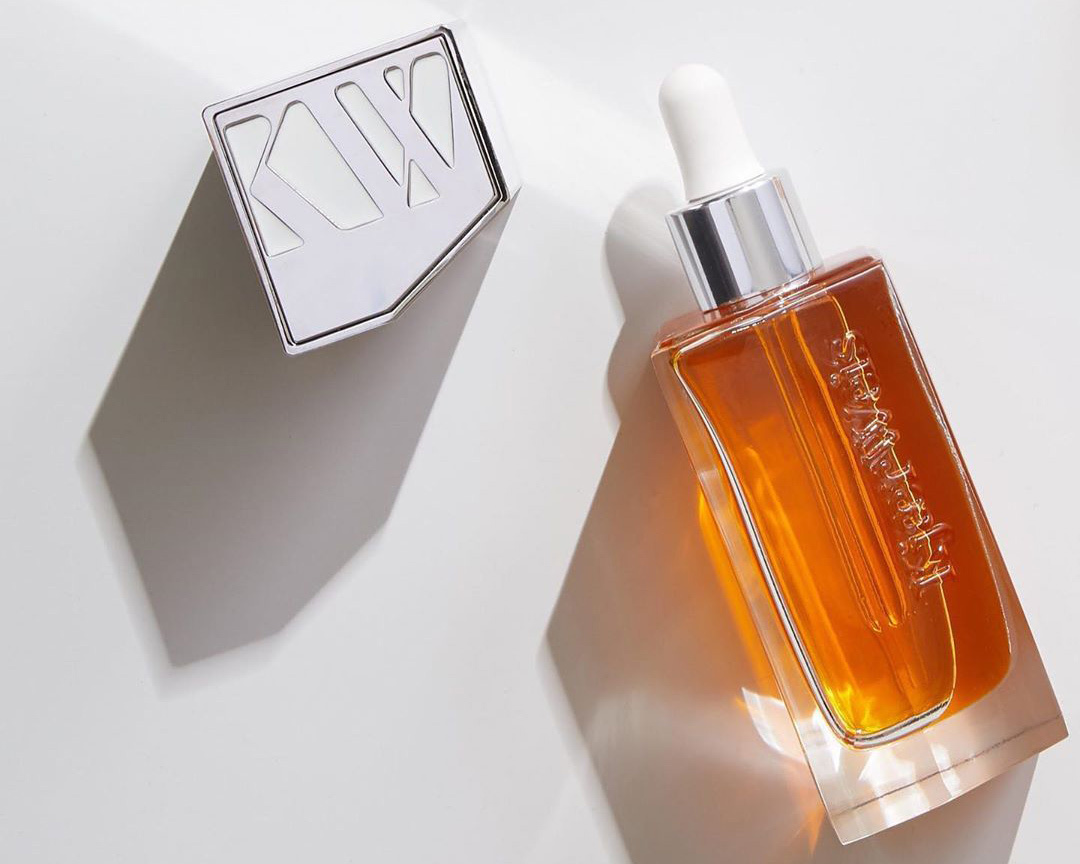 If you're ready to invest in the clean beauty realm, take a look at Kjaer Weiss. Danish makeup artist Kristen Kjaer Weiss created her eponymous range of simplified, luxurious, organic makeup because she believed her clients were sacrificing the health of their skin using irritating, synthetic makeup. And while KW is definitely on the pricier side, all products are available in refill sizes—meaning you can top up powders, eye shadows, oils, and foundation at a fraction of the cost and without tossing out packaging.
Must-try: The Kjaer Weiss "Beautiful Oil" ($195) is hands-down the most amazing face oil I have ever used. At just under $200, it's also the most expensive. Crafted in Italy and infused with a super potent mix of certified organic raw ingredients, it's a magic potion for bouncy, glowing skin.
Brighten up, here's how to add a jade roller to your beauty routine.
Image credit: Alfred Kenneally/Emma Lewisham, Chanel, Emma Lewisham, JSHealth, Milk Makeup, Kosas, RMS Beauty, Bite Beauty, Lilah B., Kjaer Weiss
Editor's note: Urban List editors independently select and write about stuff we love and think you'll like too. Urban List has affiliate partnerships, so we get revenue from your purchase.