With the temps rising and the beaches calling our name, it's time to hit the ocean and explore under the sea. So, whether you are looking for interstate inspiration for when borders open up or are keen to explore your own backyard, we've curated an epic list of the lesser known beauties that should be on everyone's bucket list—whether you're certified or an aspiring diver.
Pull on your swimsuits, these are the 10 best diving spots in Australia.
Wolf Rock |

Double Island Point

Located just off Double Island Point, Wolf Rock has long been considered one of the best dives in Australia and a must do for your itinerary if you intend travelling up or down the East Coast this summer. Keep an eye out for grey nurse sharks and manta rays which are spotted there year round, and in the summer months you may be joined by leopard sharks. Check out Wolf Rock Dive Centre for the ultimate experience.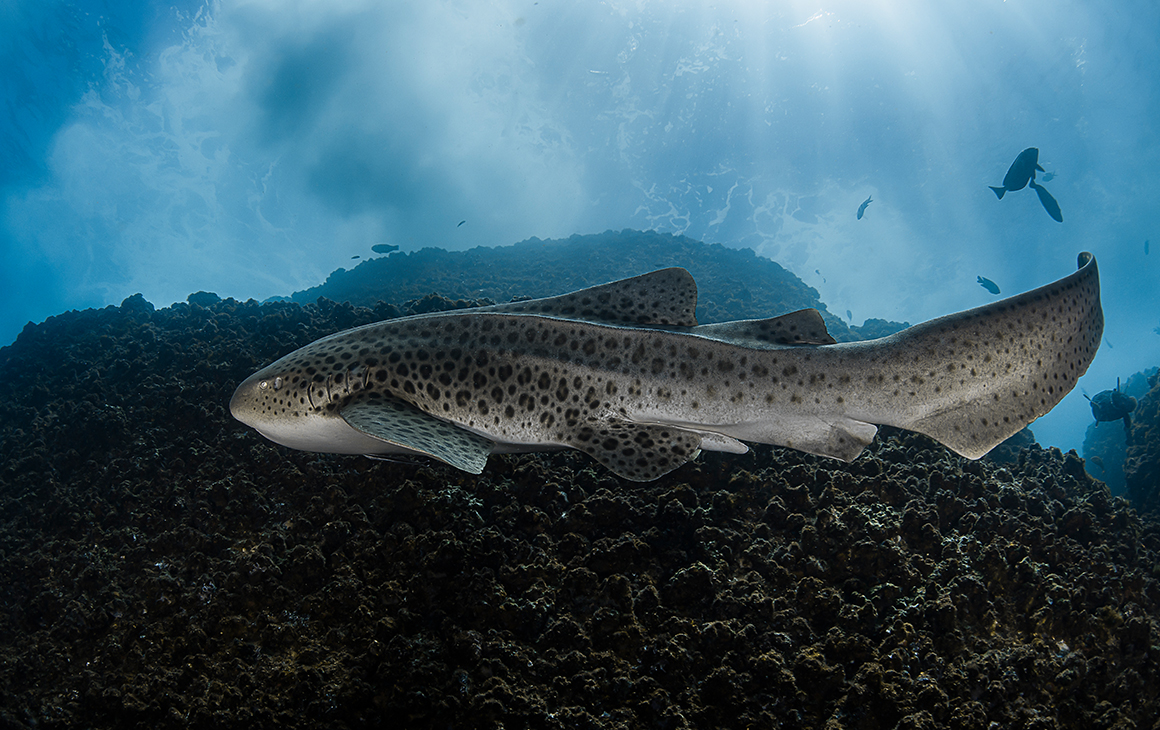 Manta Bommie | Brisbane
This incredible dive site offers the chance to experience many macro and larger creatures that all the ocean home, in addition to manta rays, leopard sharks, shovel nose sharks and many different varieties of sting and bull rays. With a maximum depth of 16m this is the perfect place for new divers. Check out Go Dive Brisbane to organise your trip.
Flinders Reef | Sunshine Coast
If you're looking to swim with an incredible variety of fish and marine life, then Flinders Reef is the perfect spot to dive. Boasting more than 175 species of fish, many species of turtles and in the winter months, migrating whales—it's an underwater paradise. Flinders Reef also has many pinnacles, swim throughs, ledges and even a sunken trawler. Read: Little Mermaid vibes. Head here to experience all this natural beauty.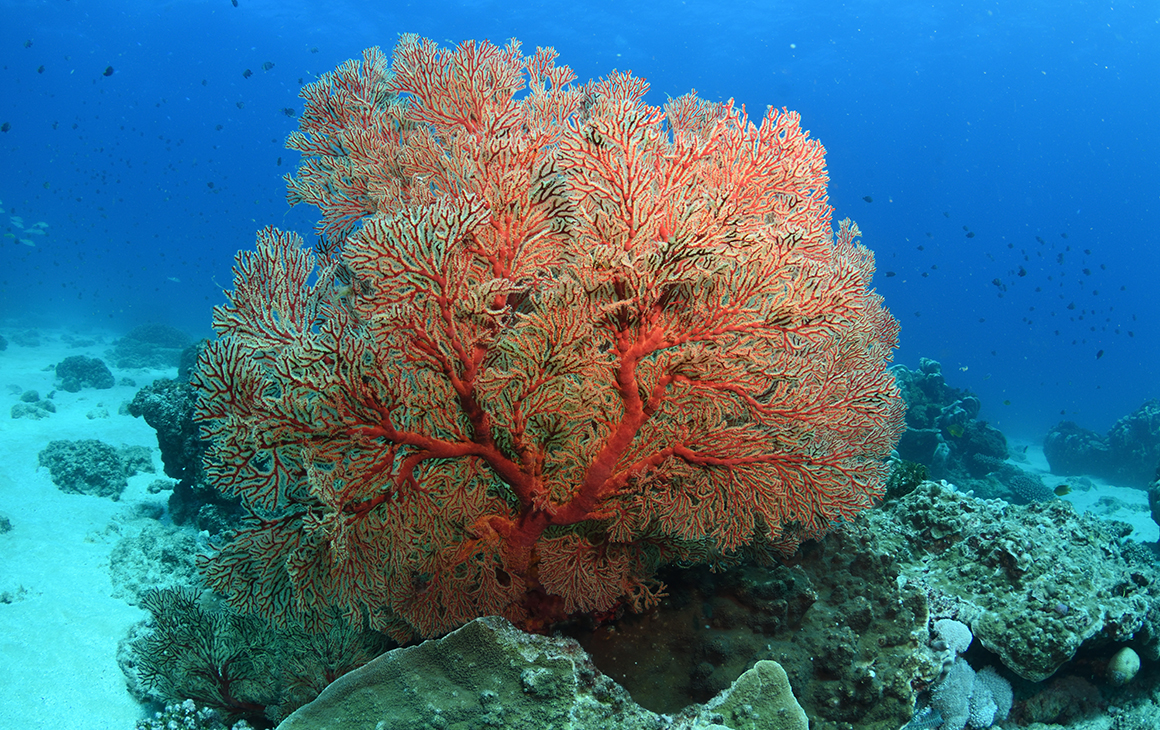 Julian Rocks | Byron Bay
Like you needed another excuse to make tracks to Byron Bay... Sundive is the area's only five star PADI dive centre that will take you straight to the stunning Julian Rocks dive site. Swim amongst colourful tropical marine life as well as turtles, leopards sharks, wobbegongs and more. Trust us, this is one of those bucket list-worthy destinations.
Fly Point | Nelson Bay
With an abundance of life and colour, Fly Point is a favourite amongst visitors and locals—truly a best kept secret that we're willing to share with you. Submerge in the shallows to see schooling fish of all sizes and be sure to look through the seagrass and kelp for octopus, wobbegongs and sea hairs. It's a watery oasis. Check out Lets Go Adventures for your visit.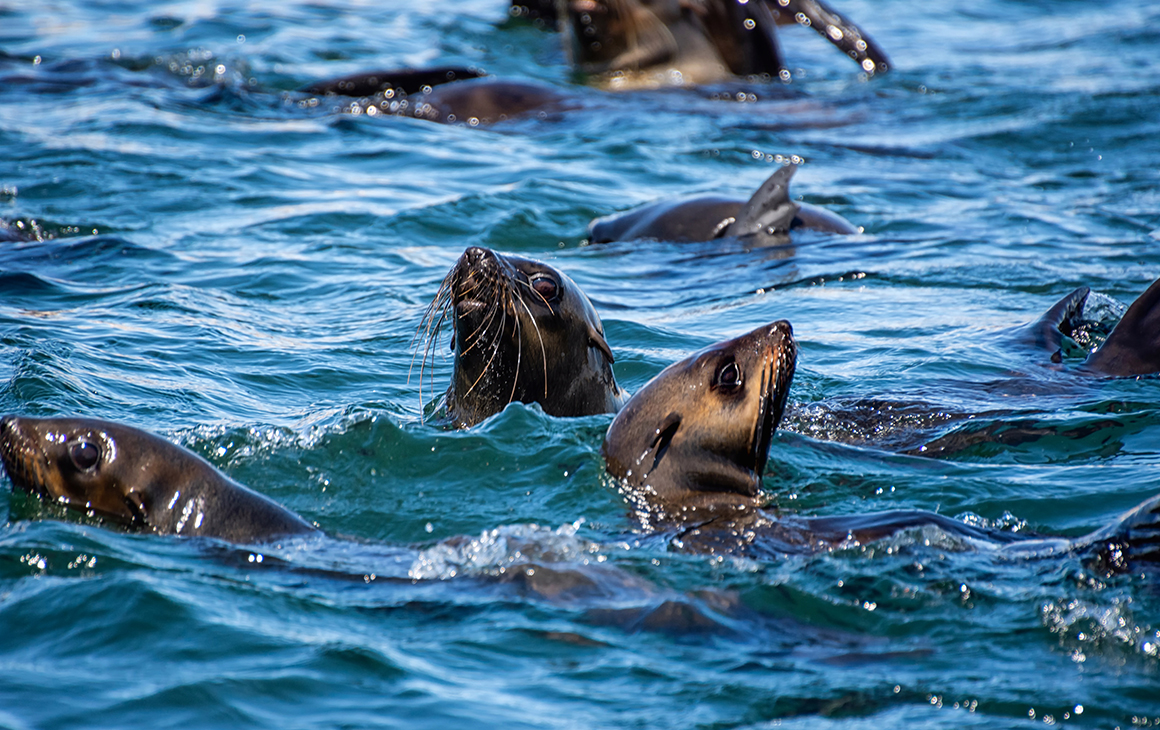 Martin Island | Wollongong
Just a 10 minute boat ride from Port Kembla, Martin Island is one of the most unique and beautiful dive spots in Australia. Filled with sponge gardens, channels, crevices and walls that are home to plenty of marine life. Think: bleekers blue devil fish, large bat rays and nudibranchs. But perhaps the best bit? Martin Island also has a colony of Australian fur seals that absolutely love to get up close and personal with you. Check out Abyss Scuba Diving for your dive adventure.
Blairgowrie Pier | Mornington Peninsula
The abundance of macro life makes Blairgowrie Pier a photographer's dream. Marvel at different species of Rays, as well as octopus, squid, giant cuttlefish and more. If you can plan your visit for May or June you'll also get to see thousands of spider crabs gather in the shallow waters—a truly incredible sight. Its sheltered position and manageable depth range makes Blairgowrie Pier the ultimate place to get certified! Experience this through Academy of Scuba.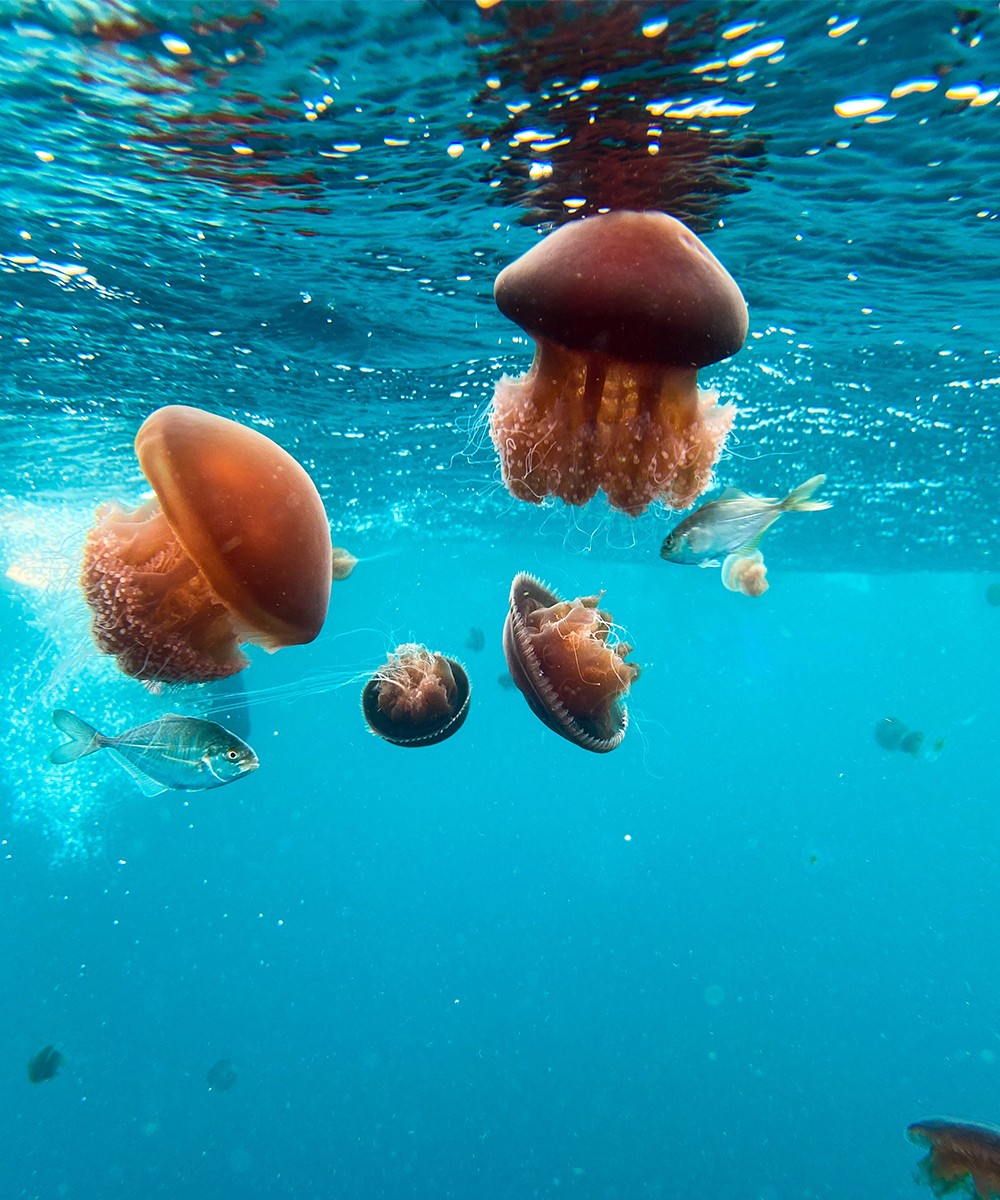 Blizzard Ridge Lighthouse Bay | Ningaloo Reef
While we are all about the lesser known beauties, Ningaloo Reef does indeed deserve a mention when it comes to the best dive sites in Australia. Ningaloo Reef has become synonymous with the phrase "home of the Gentle Giant", but it has a lot more to offer the adventurous diver than experiencing the mighty whale sharks. Dive with Exmouth Dive for the adventure of a lifetime!
Rapid Bay | Fleurieu Peninsula
Rapid Bay is one of the prettiest shore dives in Australia and a reliable place to see the rare and mesmerising leafy sea dragon. You'll also get to see soft corals, sponges, pygmy leatherjackets and cowfish who are just a few of the leafy sea dragon's companions at Rapid Bay Jetty. Experience this through The Dive Shack, a family owned and operated PADI 5 Star dive centre.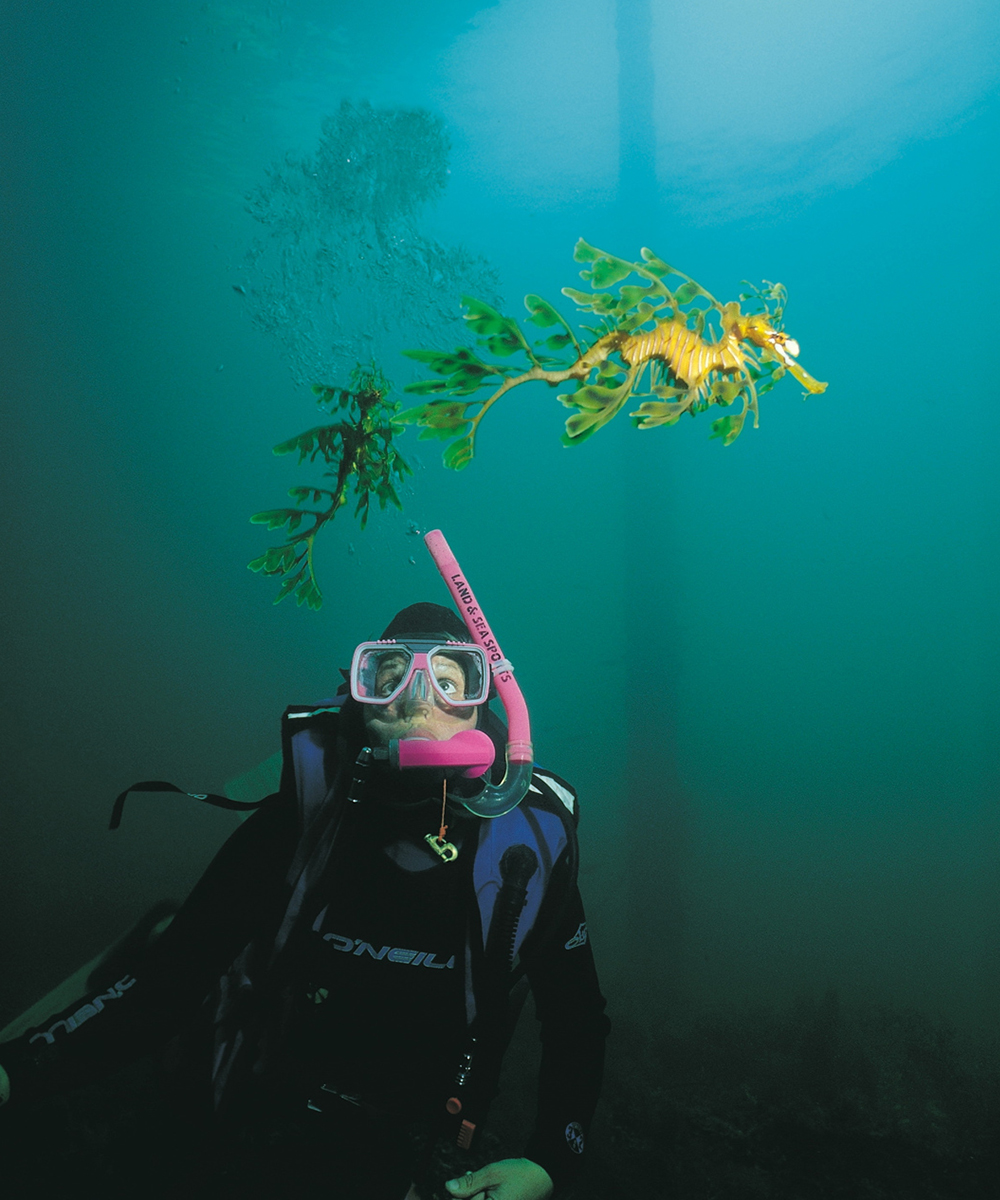 Kevin's Reef | Geraldton
The West Coast is home to some of the most beautiful beaches, whether you're up the top or down the bottom. Kevin's Reef, located just over four hours north of Perth is home to the Batavia Coast Dive Site, the perfect place for those learning to dive. The shallow shore dive allows you to follow the bright colours and sea life of the reef along with meandering cracks with a maximum depth of 10m.
Next up, check out South Australia's dreamiest beaches.
Image Credit: PADI, South Australian Tourism Commission/Alex Wyschnja, Dylan Shaw, Nigel Marsh/Tourism and Events Queensland