If the pandemic's taught us anything, it's that self-care and good quality sleep are essential for our wellbeing, and the same applies for our pets. However, there's nothing worse than bringing home an expensive new dog bed from the pet shop to have it fail to live up to expectations. You hop online only to be bamboozled by the sheer choice of beds on offer. Sound familiar?
Well worry not friends, because we've done the trawling to bring you the very best dog beds in Australia. From beds for young, old, small and special needs pups here are our picks of the best of the best. Happy dog, happy owner, bliss.
So without further ado, here are the best dog beds in Australia.
Best Dog Bed For Puppies
Tough Cover Calming Bed
Cost: $120
Let's face it, puppies are adorable but also a pain in the ass when it comes to buying them a bed that will last the distance. Enter this tough cover calming bed from Pupnaps, which is perfect for those young ones who love to chew, scratch and dig. With sizes ranging from small to extra large, these dog beds feature a tough combination of ultra-durable nylon, water-resistant Oxford fabric, rounded edges, double-stitched seams, and heavy duty zippers. They also ship free Australia-wide.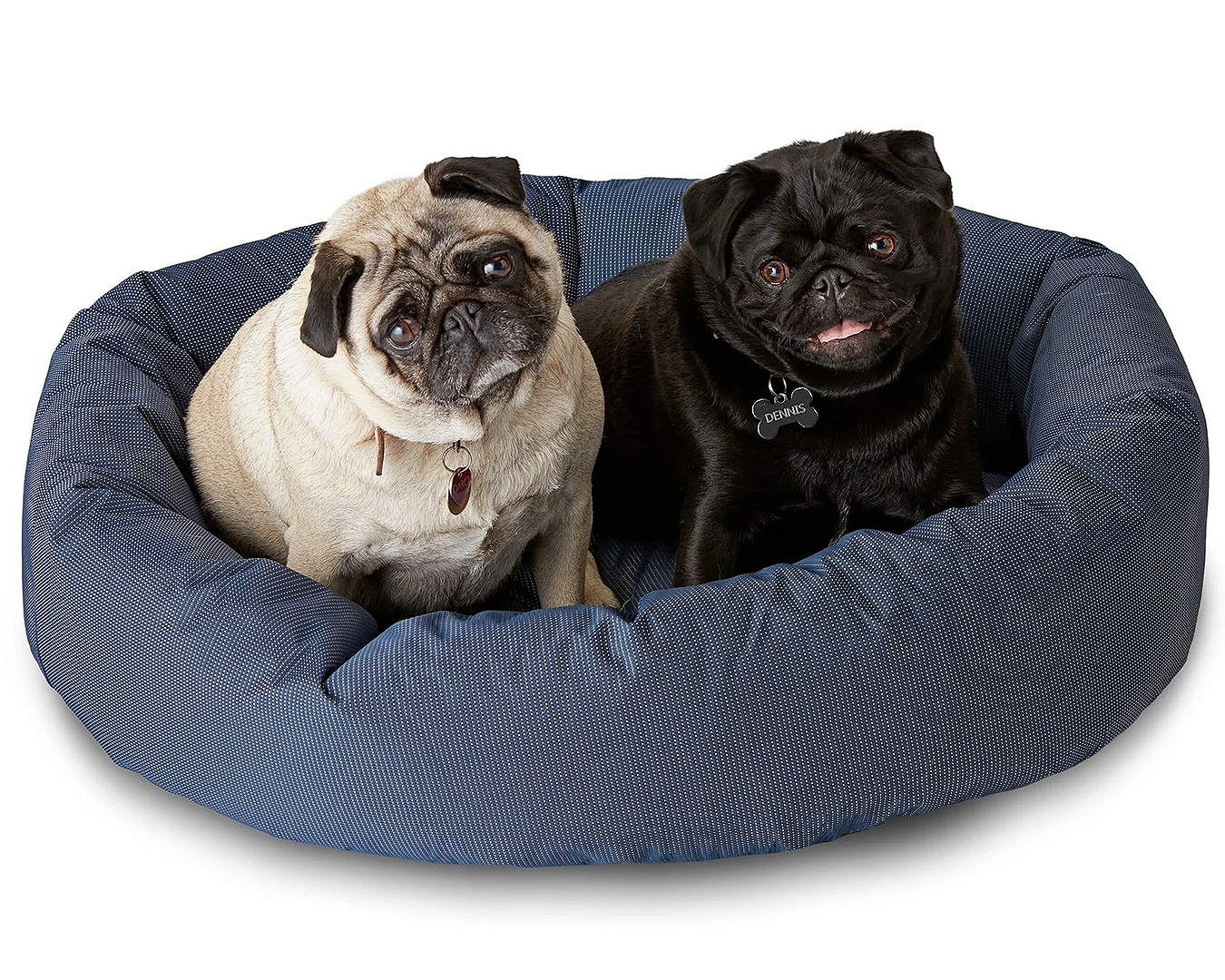 Best Dog Bed For Small Dogs
Pawever Pets Scandi Pet Bed
Cost: $60
The fact that this super-cute dog bed looks like a miniature human bed complete with pillow got us right in the feels. The sleek Scandinavian design means that this pet bed from Kogan scores highly with the smaller breeds (and cats). Featuring a birch plywood veneer frame with removable cushion for easy cleaning, it also has a non-slip base, no sharp edges and is sure to elevate your pooch's minimalist design esthetic.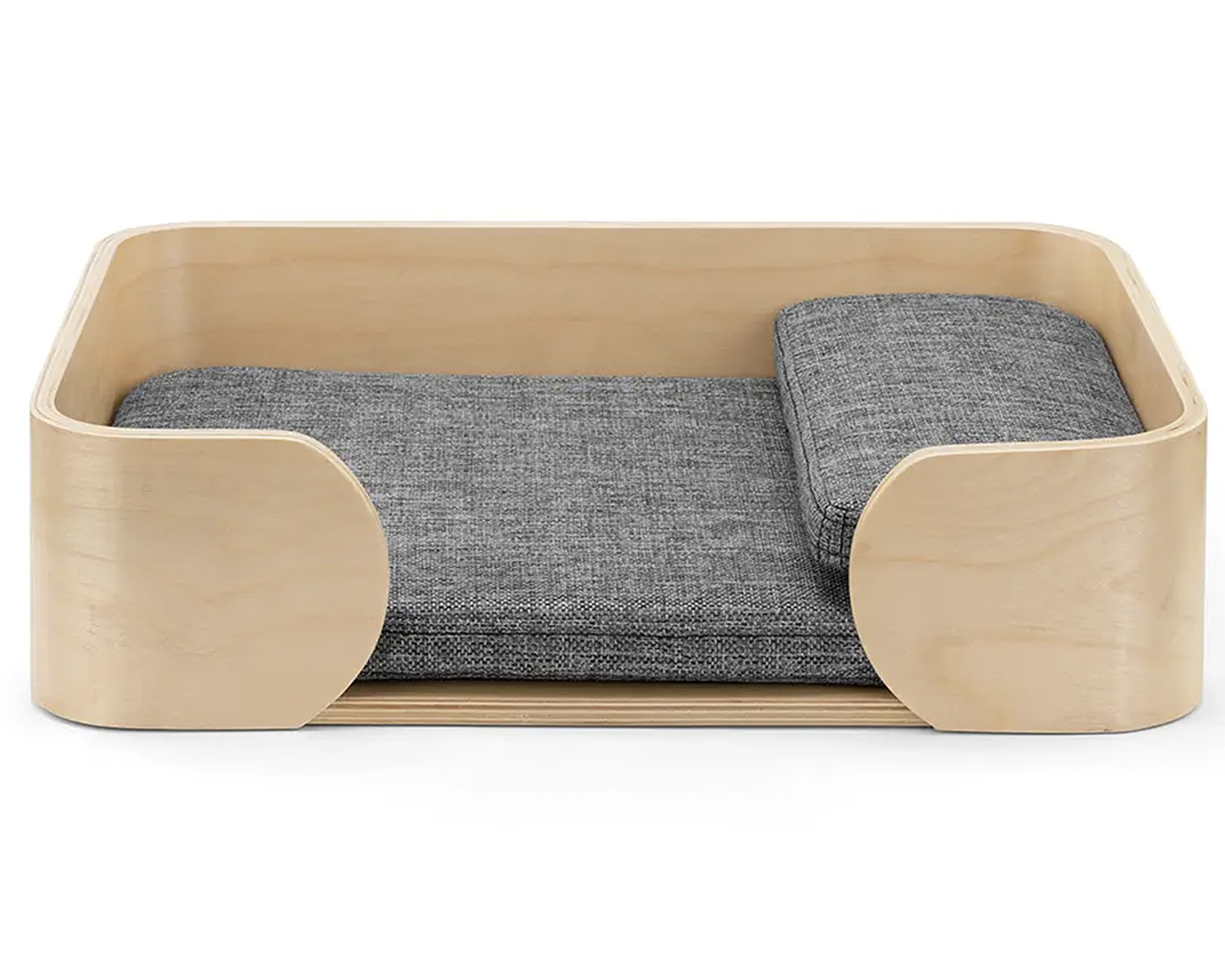 Best Dog Bed For Medium Dogs
Kazoo Pouch Plush Bed
Cost: $75
This little slice of heaven is for those dogs who enjoy curling up and getting super warm while they sleep. With high walls to encircle your pet, the Kazoo pouch features a soft faux-fur plush and cushioned interior that your dog will love snuggling up in. When the whole thing starts getting a bit TOO loved just throw it in the washing machine. Win.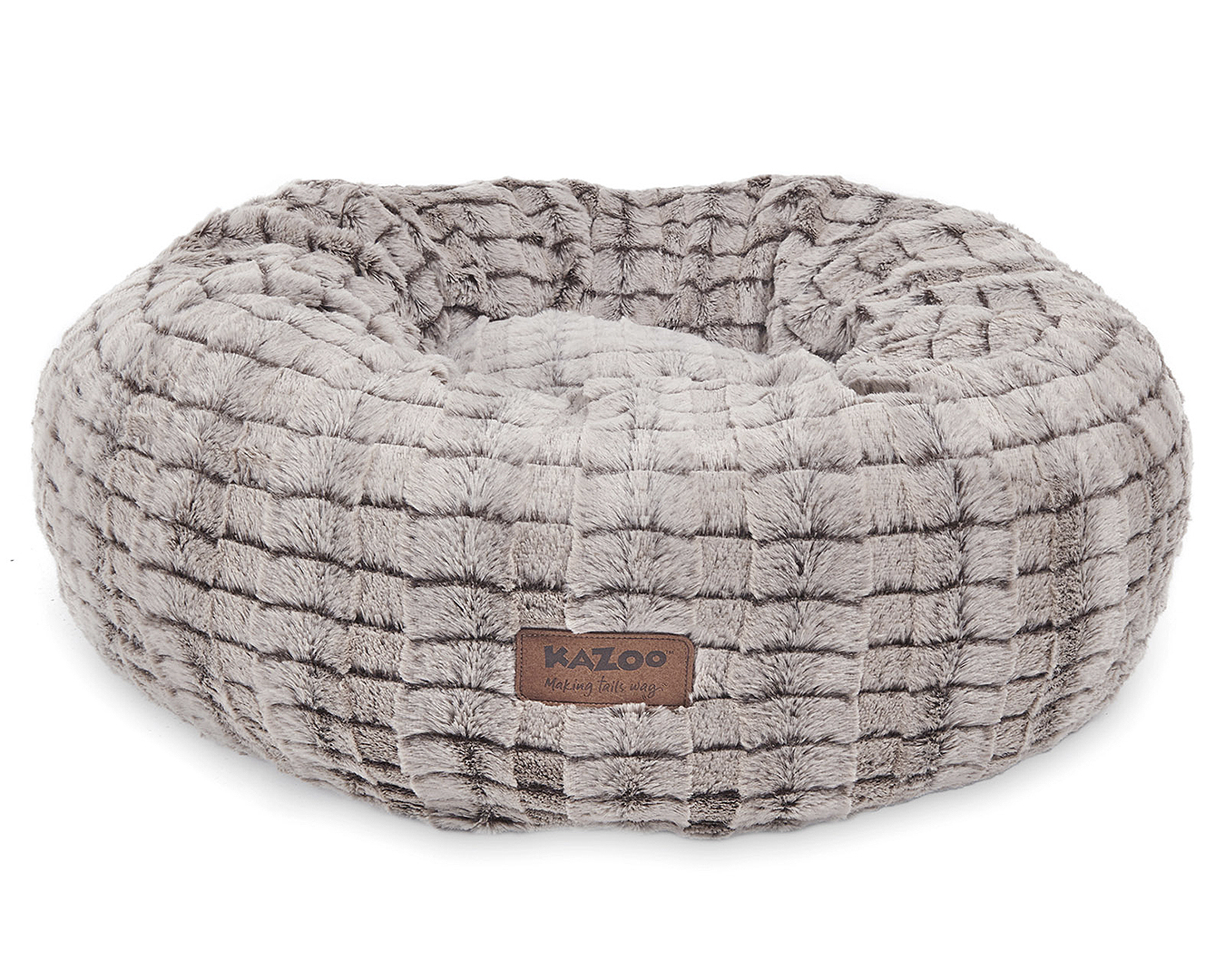 Best Dog Beds For Large Dogs
Snooza Big Dog Bed
Cost $400
For the larger breeds who don't enjoy that sinking feeling, the Snooza Big Dog Bed with memory foam is a great choice. Big bones need good support and a dense 5cm memory foam layer atop the 14cm load-bearing foam will help distribute your pet's weight across the surface of the dog bed. The best part? The water and rip resistant cover unzips for easy cleaning, no wonder this is one of the best dog beds in Australia.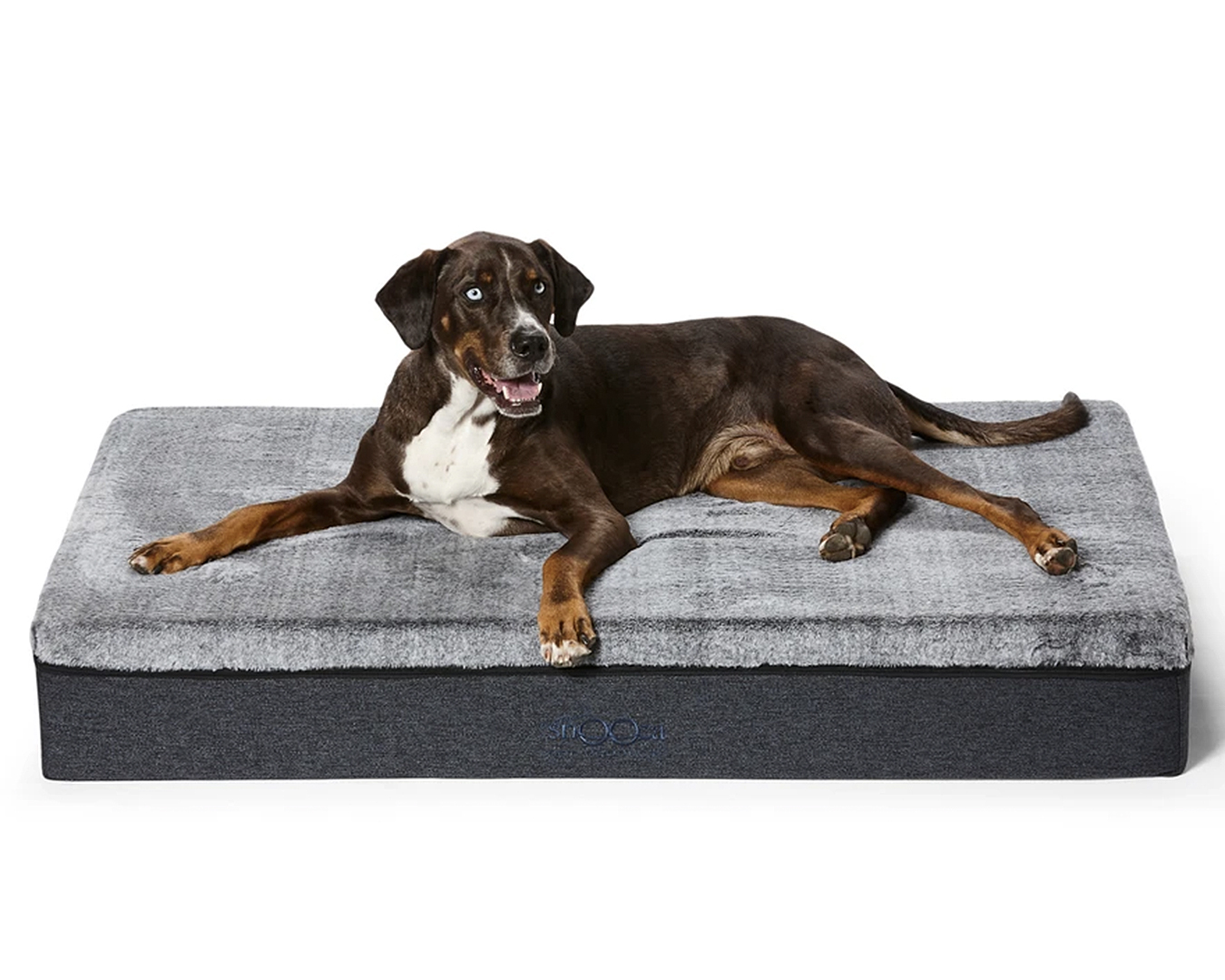 Harmony Cosy Cottage Dog Basket
Cost: $150
And for those large breed softies, we can't go past the Harmony Cosy Cottage dog basket. Coming in large and extra large, this bed has a raised outer lip for those tired heavy heads and is kitted out with plush faux fur for side sleepers and loungers.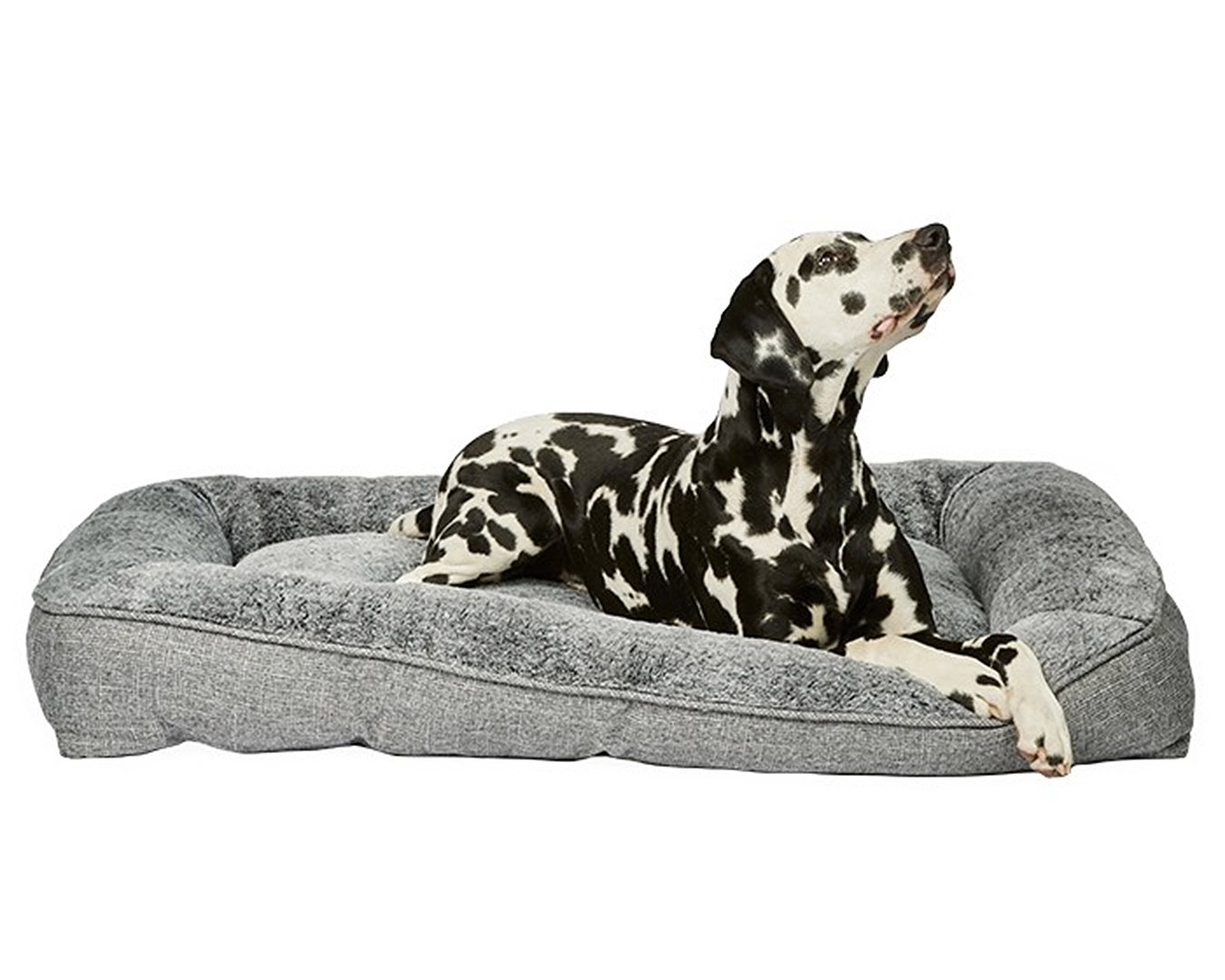 Best Dog Bed For Anxious Pups
Calming Dog Bed by Fur King - Version 2.0
Cost $130
Does your pooch suffer from anxiety? For one of the best calming dog beds on the market, we can't go past this top quality Australian-made bed. Featuring comfy and cosy plush with a raised rim to provide security, it comes in small, medium and extra large sizes. The best part? This calming dog bed comes with free delivery Australia-wide and $1 from every Fur King product sold is donated to saving cats and dogs at Maggies Rescue Sydney. But don't just take our word for it, check out the pics of all the happy pups cuddled up in bliss. These guys also get a tick for sustainability as the filling is made from recycled PET Fibre which means every bed saves 100 water bottles from landfill.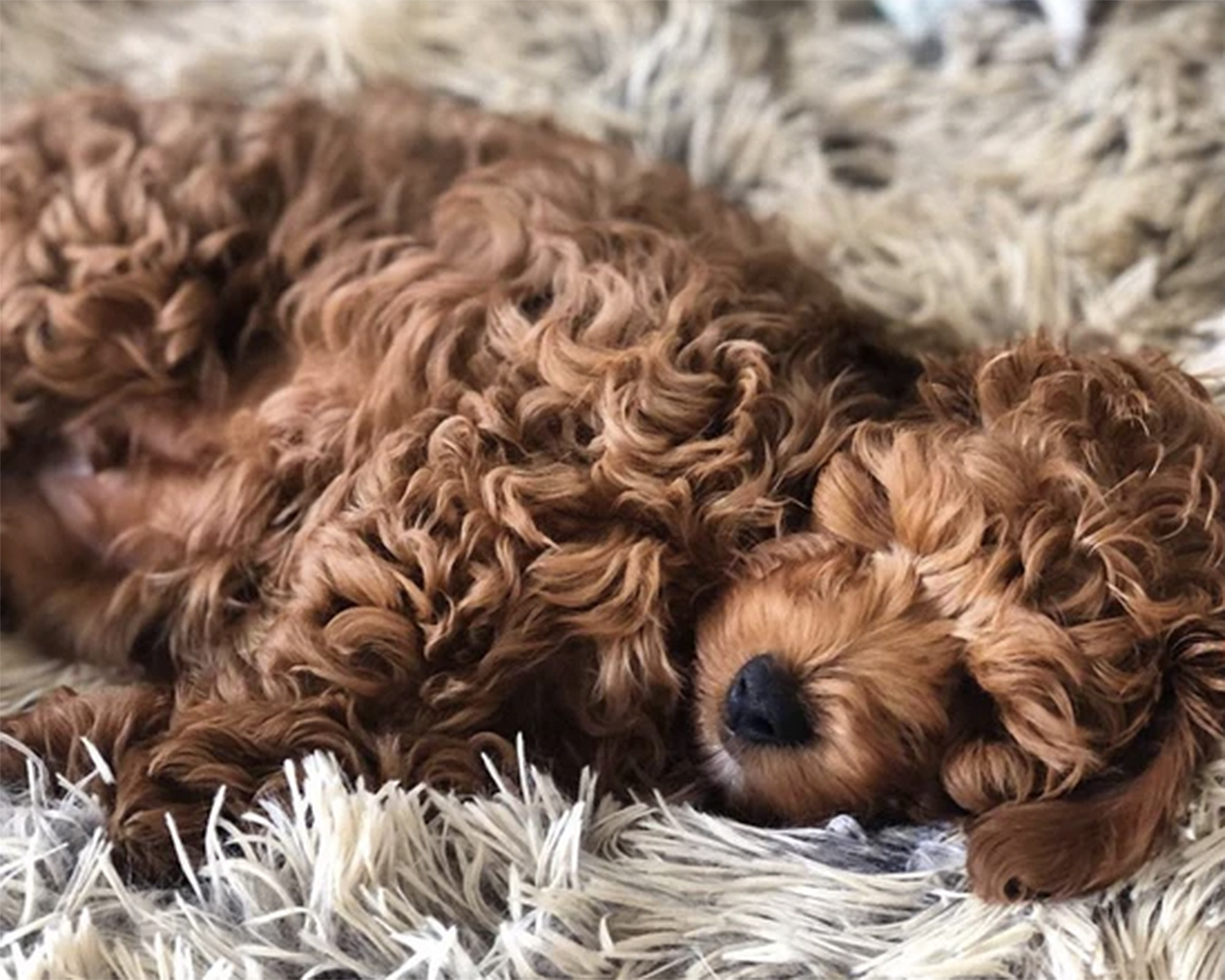 Best Orthopedic Dog Bed
Snooza Orthopaedic Dog Sofa
Cost: $249.99
Introduce some luxury into your dog's life with an orthopedic dog sofa. Designed to help relieve pressure points, the supportive orthopedic foam base helps spread the weight of your dog across the bed while the soft filled bolstered walls provide extra comfort. The plush bed has a wide open front for easy access and the zippered removable covers can be removed for washing, as can the detachable bolsters.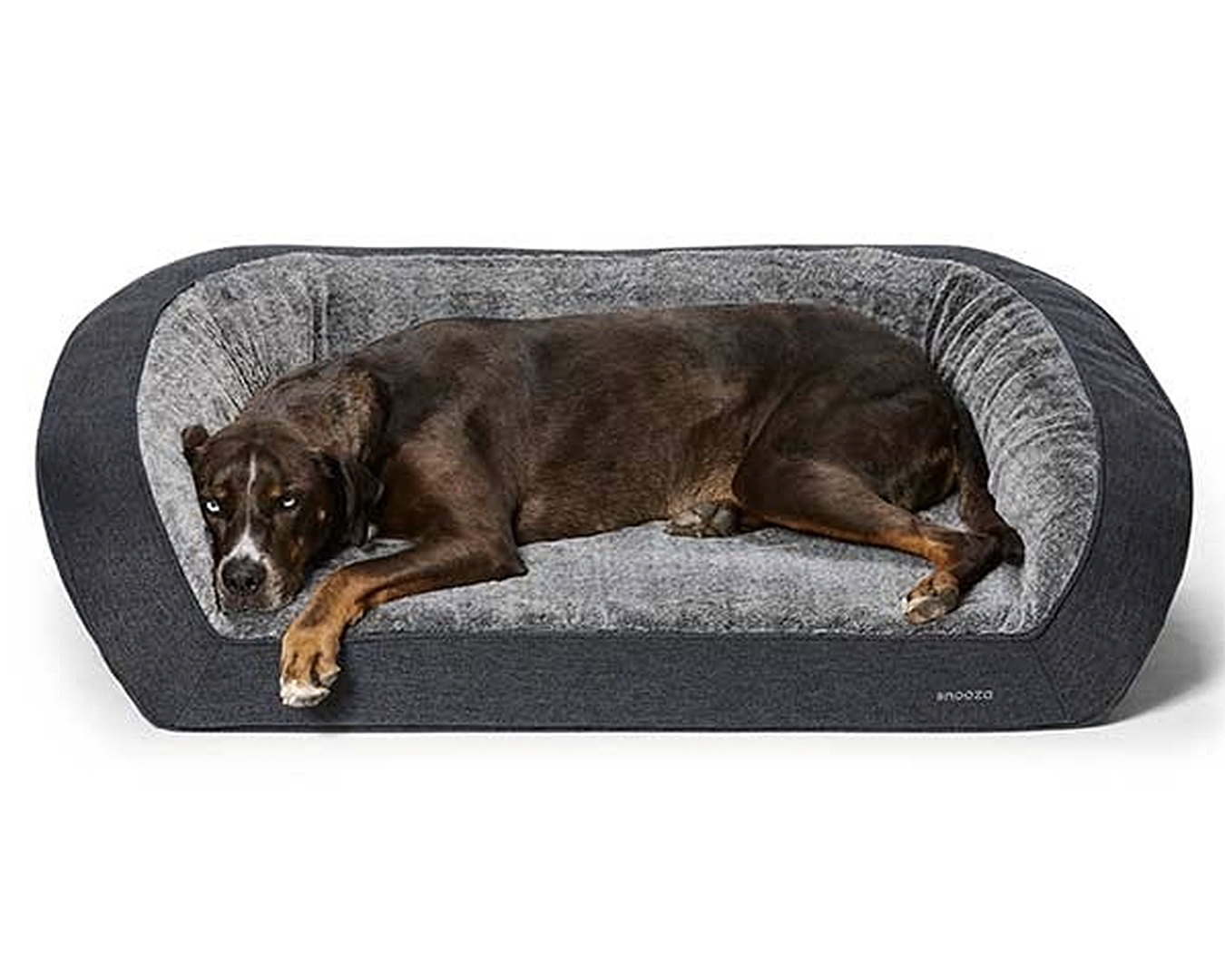 Best Dog Bed For Hot Weather
A raised dog bed may not be the comfiest-looking option on our list, but these raised options are a godsend for the warmer months. Strong, durable polyester is stretched over a metal base to make a canopy that your dog will love sleeping on. Being off the ground will keep your pet cool in summer and warm in winter, plus these beds are suitable for both indoor and outdoor use and come in two sizes.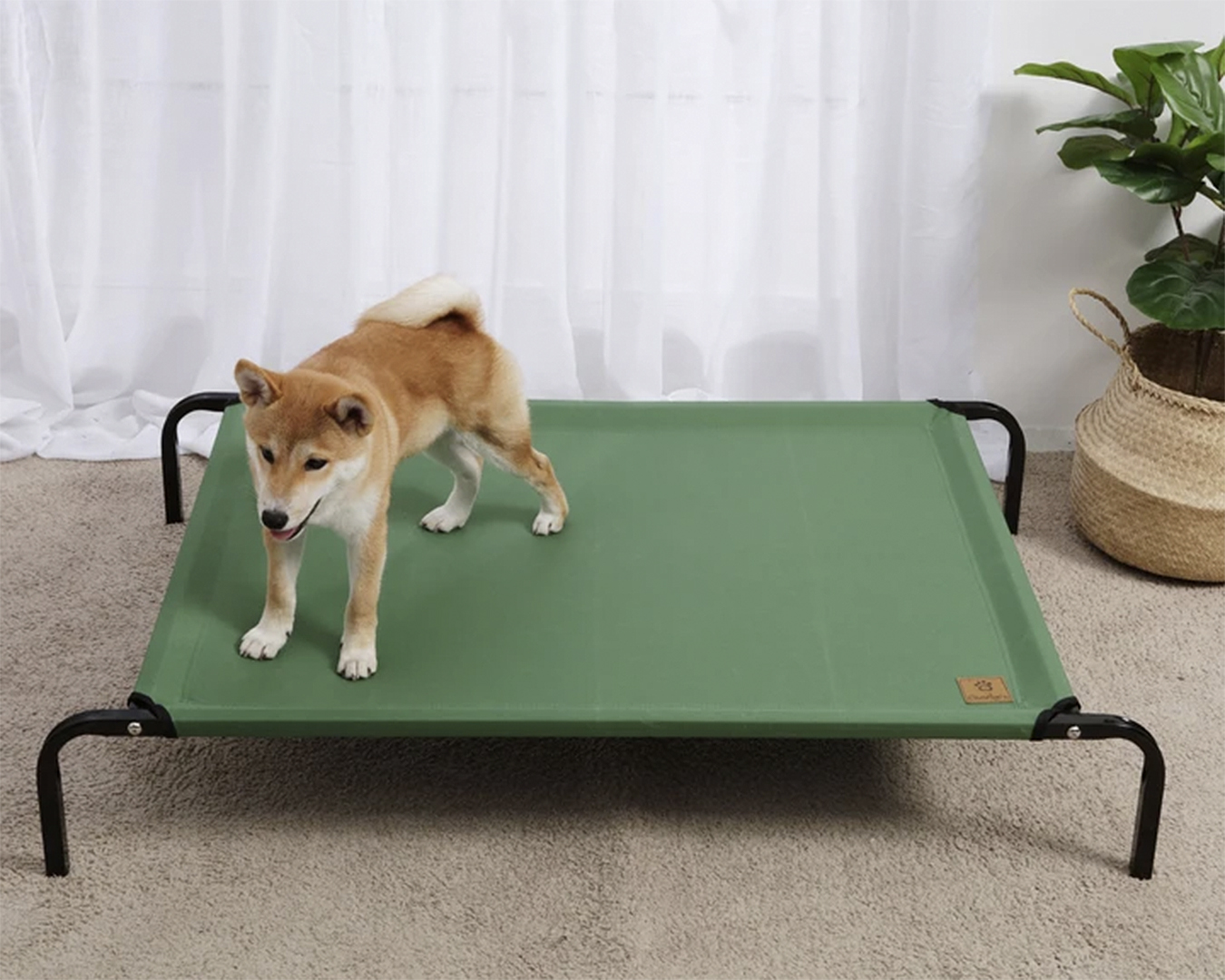 Best

Bougie Dog Beds

Looking for one of the best dog beds around? You can't go past 100% Australian-owned Barney Dog Beds for the ultimate in luxury. Now these may be on the slightly more expensive side but if you're looking for a dog bed that lasts the distance, these babies will never lose their shape and structure and will definitely see you right. The tightly-woven bonded microfiber cover resists clawing and the water resistant lining containing microfilaments protects the interior of the bed from spills and dust mites. With sizes ranging from small to the XXL colossal epic bed (pictured below) which are perfect for the very largest breeds such as Great Danes, you're sure to find the perfect fit for your pooch.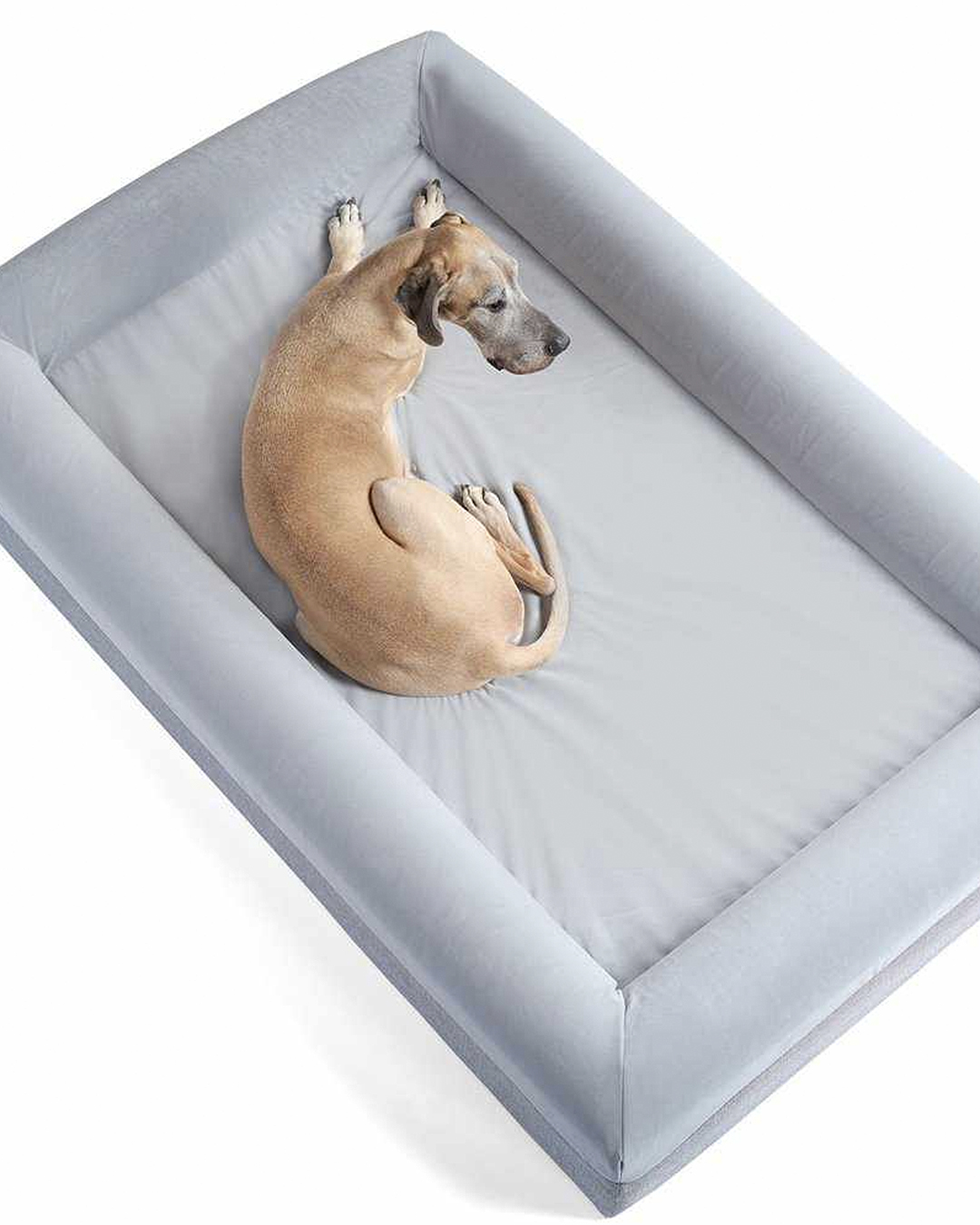 This darling little raised dog bed is sure to enhance the aesthetics of any room. The sturdy acacia wood pet bed frame with a soft and plush sleeping surface comes in medium and large sizes and the cover can be removed for easy cleaning. Win.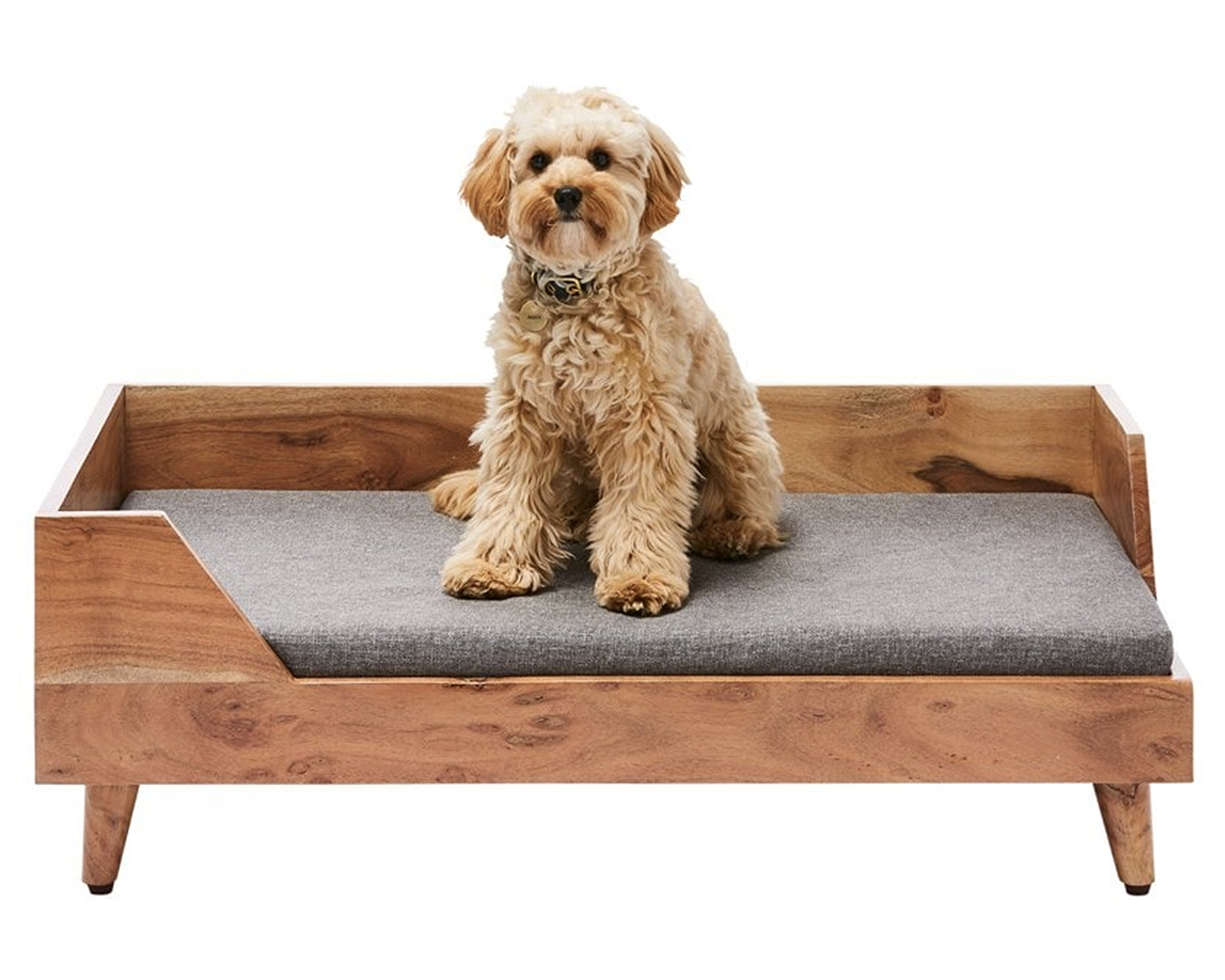 Best Year-Round Dog Bed
Mog & Bone 4 Seasons Reversible Extra Large Pet Bed
Cost: $128
Last but not least, if your home is seemingly overrun by dog beds for every season, consider swapping some out with this reversible dog bed. Fleece lined on one side for winter and cool canvas cotton on the other for the summer, your precious pooch can enjoy the best of both worlds in one bed! Genius.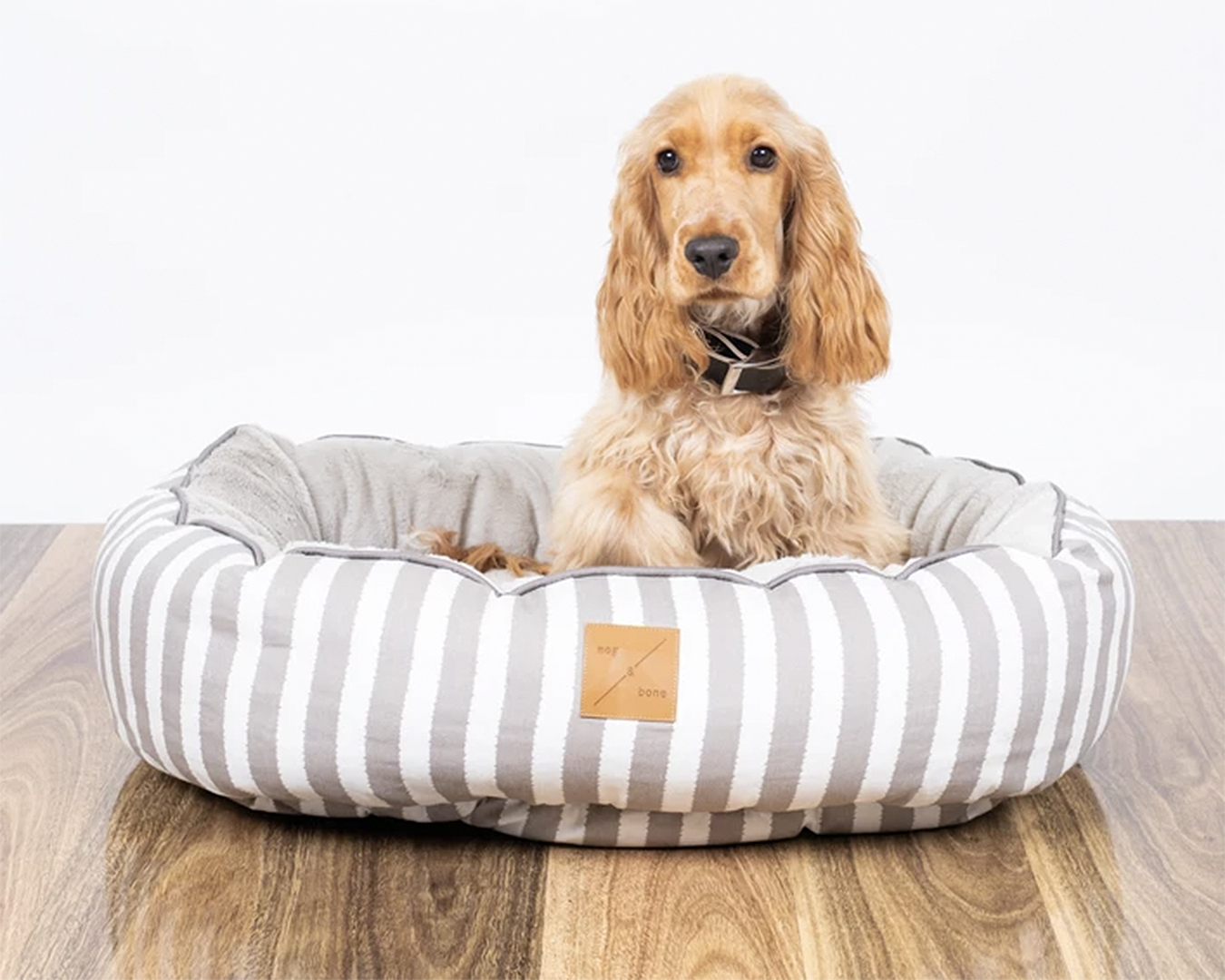 Shopping? Check out the best online sales this week right here.
Image credit: Mylene2401
Editor's note: Urban List editors independently select and write about stuff we love and think you'll like too. Urban List has affiliate partnerships, so we get revenue from your purchase.