Every year, some four million tourists flock to the Greek islands of Santorini and Mykonos (two mil to each), which is quite astonishing given that the holiday season here only runs from April until the end of October.
While Santorini's cliff-hugging, whitewashed villages, blue-domed churches and windmills are, admittedly, as spectacular as the nightlife in Mykonos is steamy, there are plenty of other islands worth visiting…in blissful isolation.
Here, our top seven Greek Islands you need to visit.
Milos
Dramatic volcanic landscapes, whitewashed stone houses draped with curtains of bougainvillea, rainbow-hued fishing boats…what's not to like about Milos? Days here are spent lazing on beaches (there are 80) or in beachside bars, soaking in thermal springs, or donning a mask and flippers to dive in shimmering underwater caves. The villages are so pretty you'll think postcards were invented just to show them off and all come with hole-in-the-wall restaurants dishing up delicacies like grilled sardines, smoked eel with fava and watermelon pie: watermelon, honey, cinnamon, flour, sesame, all oven-baked and delicious.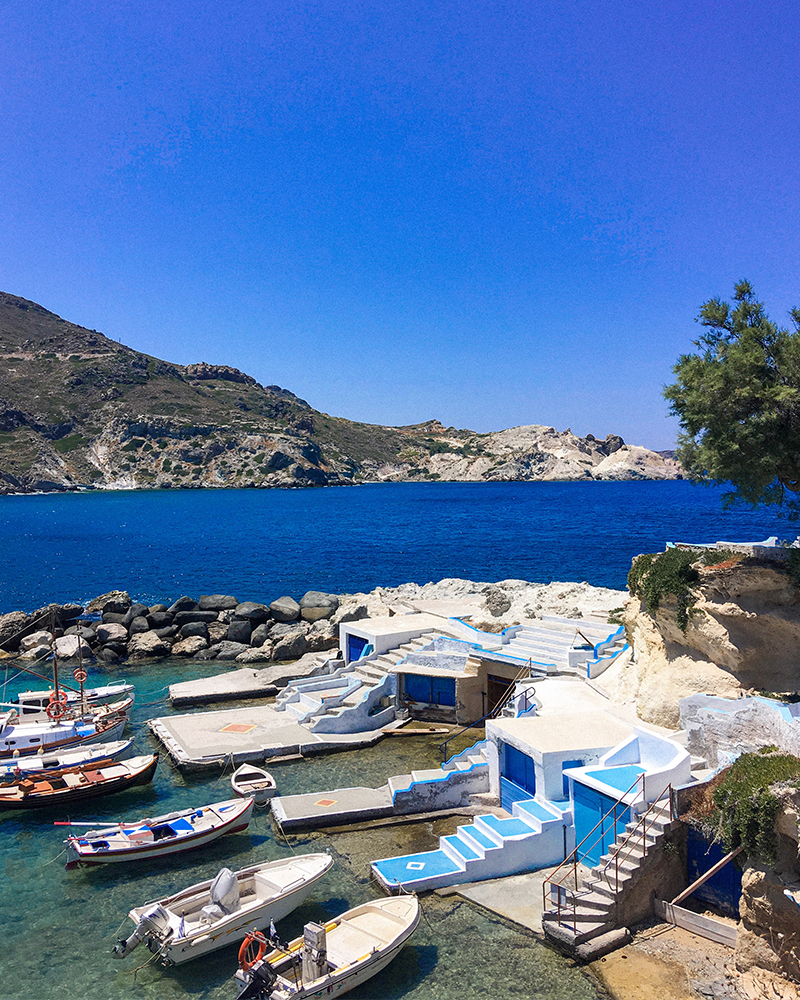 Kimolos
A 20-minute ferry ride from the port of Pollonia on Milos, Kimolos island may well be Greece's best-kept secret. It's home to just one main village, Chorio, and is small enough that you can reach sandy and pebbly beaches on foot, or by boat—the most popular spot is right next to the port. Geology fanatics will love the stone "mushroom" of Skiadi, and there's also a castle to explore as well as a couple of photogenic abandoned windmills. Other than that, there's nothing to do but eat tirenia (savoury cheese pies) and drink ouzo. Cheers to that!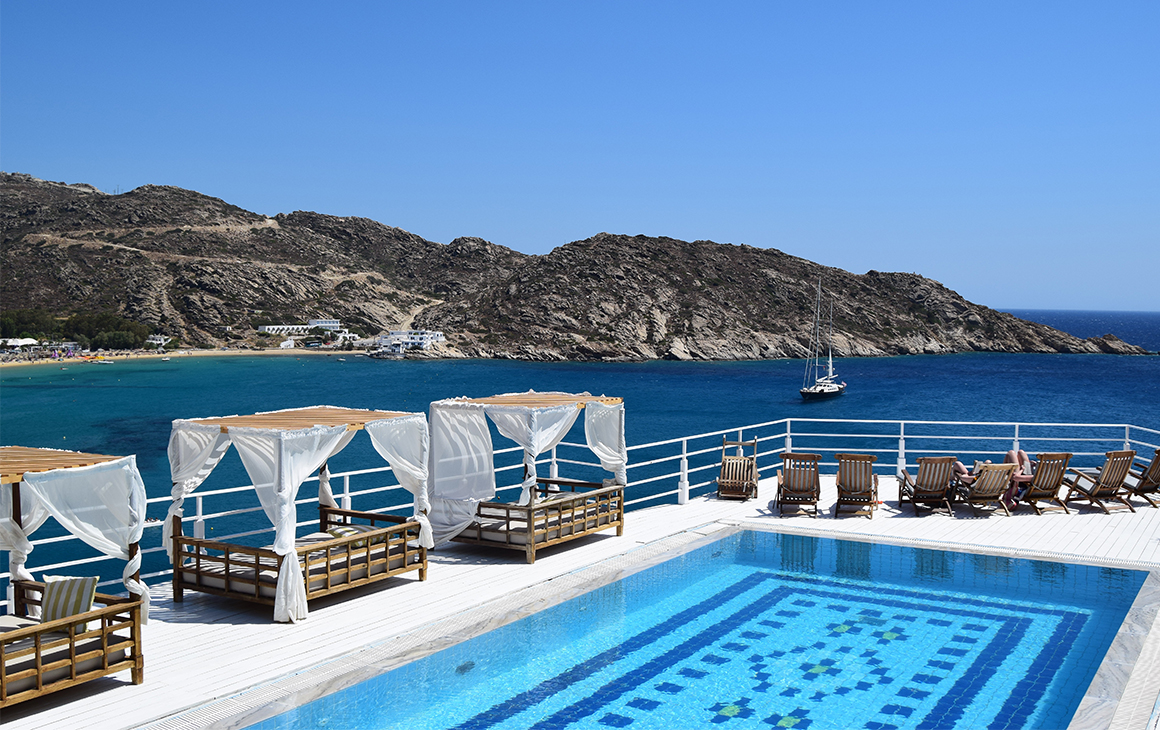 Ios
Ok, so Ios has a bit of a reputation as a party island (the nightlife is seriously good). But there is so much more to this drop in the Aegean than its late-night bars in the town of Chora. Head up to Palaiokastro, the remains of a Byzantine fortress, for spectacular sunsets; visit a church—there are said to be 365, one for every day of the year; or find a waterside perch to sip the local pomegranate liqueur with a side of melitinia (pancakes with mastic and cheese). There are dozens of beaches to bliss out on, from remote Papa to Koumbara (for swimming) and Psathi (for wind-surfing).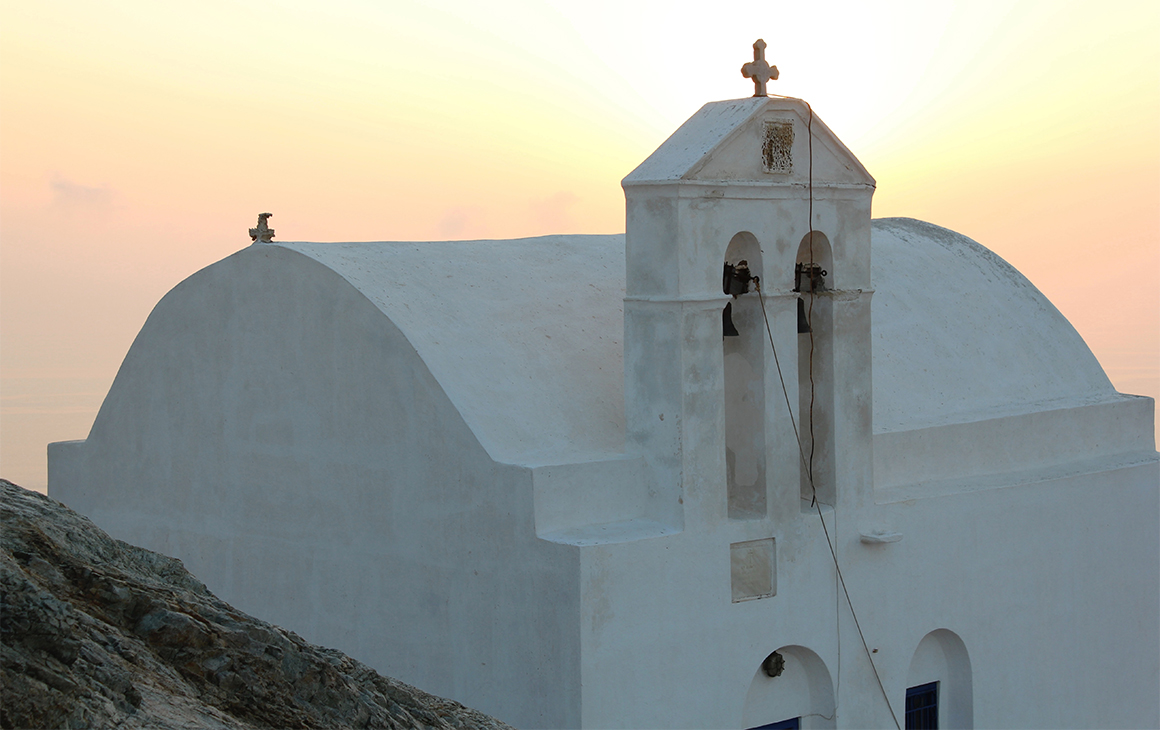 Serifos
Hora, the main town on Serifos, is a bit like a shrunken version of Oia on Santorini, minus the crowds. Whitewashed homes and blue-domed churches cling to the side of the mountain, linked by narrow alleys that deposit you at cafes and bars with gasp-inducing views. While the rocky outcrop is small, the best way to get around is in a hire car: drive north to the 16th-century Holy Monastery of the Archangels, pop in to shady Psili Ammo beach for a swim, then find a spot to watch the sunset while ordering local specialties such as fennel fritters, sun-dried octopus and desserts drizzled with thyme honey.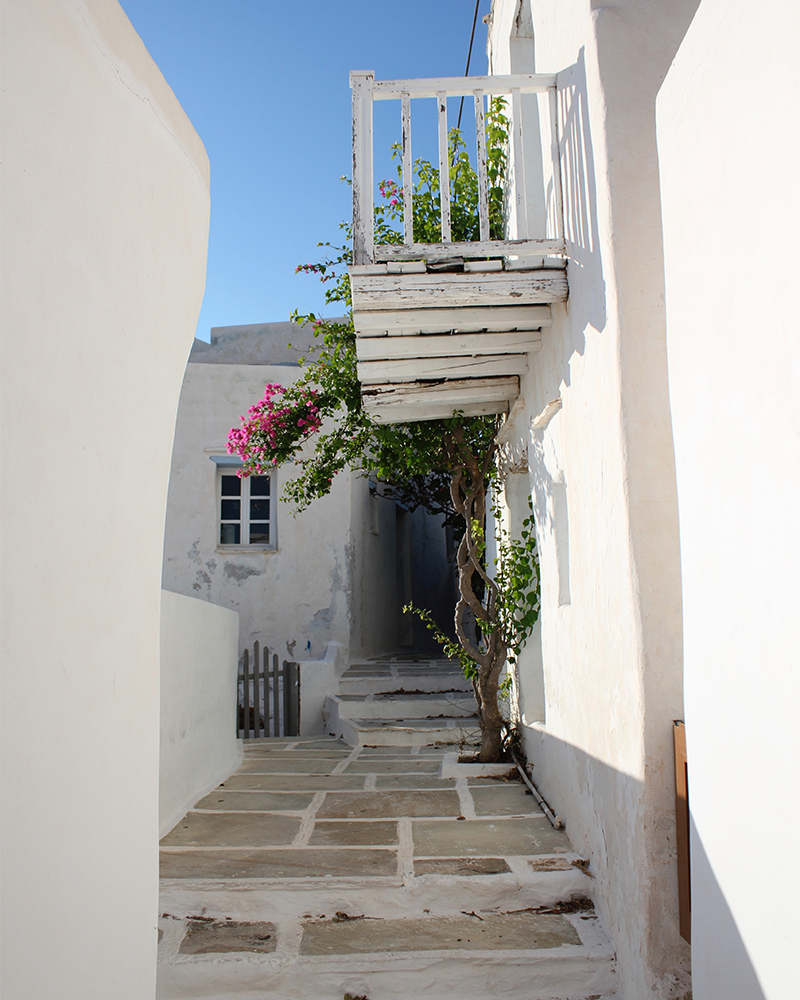 Lemnos
From the working fishing port and capital, Myrina, to the hilltop 13th-century Venetian castle now inhabited by deer, Lemnos is the Greece that locals retire to. Colourful towns are home to seaside restaurants dishing up freshly caught calamari, prawns and mussels, as well as homely guesthouses with Aegean views. Like Santorini, Lemnos grows grapes; unlike Santorini, it has un-peopled beaches, not to mention a salt-water lake.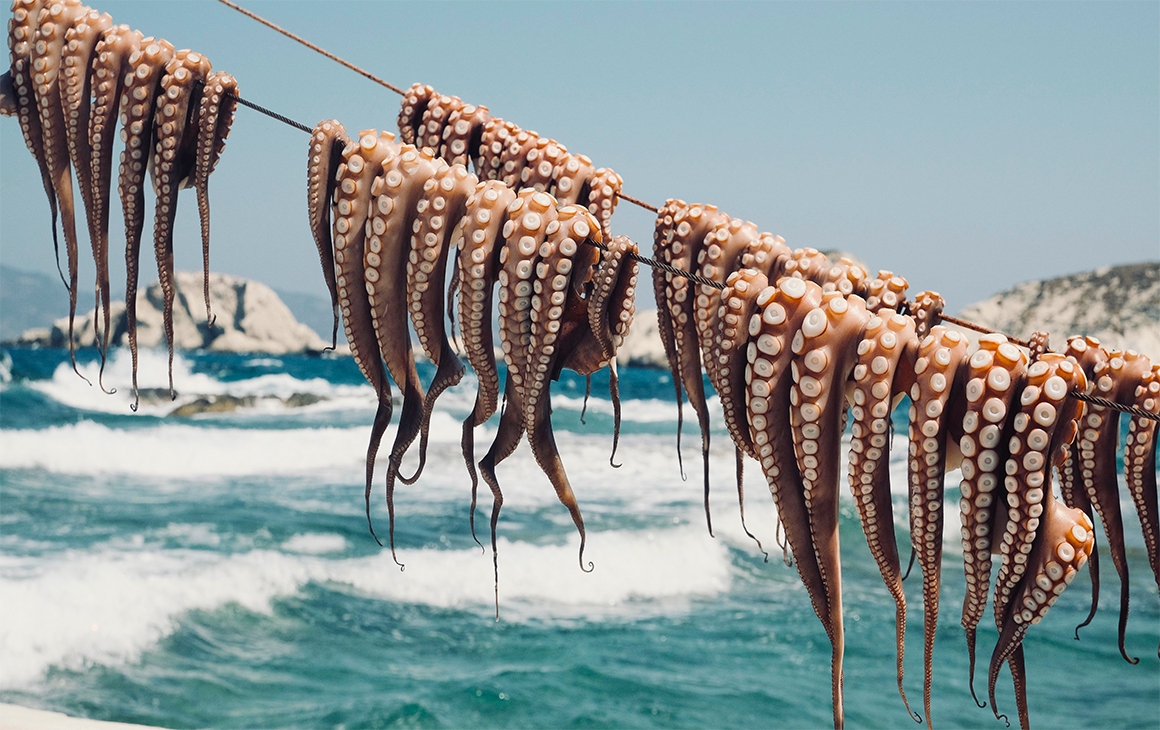 Ikaria
Part of the Blue Zone—regions of the world where people live much longer than average—the island of Ikaria enjoys a culture rich on tradition and family values. There are gorgeous villages (faves include Manganitis and Karkinagri) dotted over a landscape that is bare rocky mountains at one turn, green slopes and flowing streams at the next. And then there are the radioactive hot springs, which, according to researchers, are actually healthy for you, and may be the reason for the islanders' legendary longevity.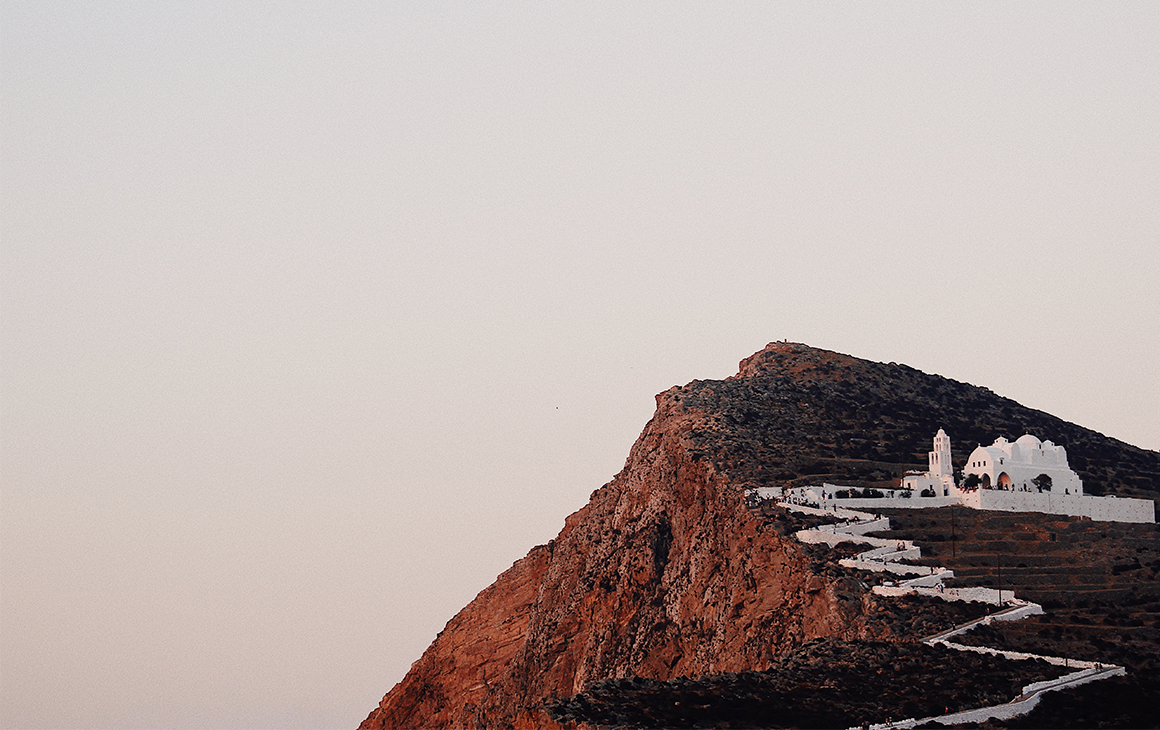 Folegandros
This island is not far from Santorini, and it enjoys similarly dramatic cliffs and hillsides. But it is way less visited than its busy bigger sister. Yes, there are clifftop villages laced with eye-popping bougainvillea, but there are also plenty of reasons to leave the towns behind. Like, excellent hiking trails and just as beautiful beaches sporting emerald green waters—try Hohlidia and Vardia. Be sure to climb the windy path to hilltop Panagia church. The three-day Easter processions here are out of this world.
After more stunning beach action? Here are six reasons you need to Tropea to the top of your hit list.
Image Credit: Victor Janin, Matthew Waring, Celine Eyrond, Chris Ouzounis