Those that have been to Bali enough will know that the foodie scene here has absolutely skyrocketed over the last few years. At Urban List, our team has witnessed a heap of renowned chefs reside on the island, whether local or from around the world.
And no matter the occasion—whether you're with a big group of mates, on an anniversary trip with your significant other or just travelling solo—Bali's restaurant scene has something for you. Here are the best Bali restaurants to book before your next trip.
Santana Brasserie Latina
Jln Pemelisan Agung, Berawa
Just opened in busy Berawa, Santana Brasserie Latina is a showy new restaurant that manages just the right balance between dressy dinner restaurant and fun night out. In the spirit of Latin American dining, the fit-out is lavish, all golden arches, richly textured chairs and cushions, mosaic tiles and little table lights to keep the mood intimate (if a little dark).
The menu is fabulously Latino with a few twists and turns. It's made for sharing. Begin with Para Picar (to nibble), work up an appetite with Barra Fria (raw bar) then dig in with Pescado (fish) and Carna from the firewood (meat). Ceviche di Sandia – a salad of fresh watermelon with ponzu chipotle and crispy seaweed, is a surprise favourite, but no prizes for guessing langosta a las brasas – grilled lobster buns with jalapeno butter and chimichurri, is going to be popular. Go hard with a classic cut black angus striploin served juicy and pink on a wooden board, and round it all off with a side of garlicky mushrooms.
The margheritas here put most others in Canggu to shame. For more cocktail love, Mamasita is the restaurant's little speakeasy bar open on Friday and Saturday nights. Also stay tuned for a tasting experience hosted up a winding staircase in a wine bar looking over restaurant.
Rize
Jl. Pantai Pererenan No.150, Pererena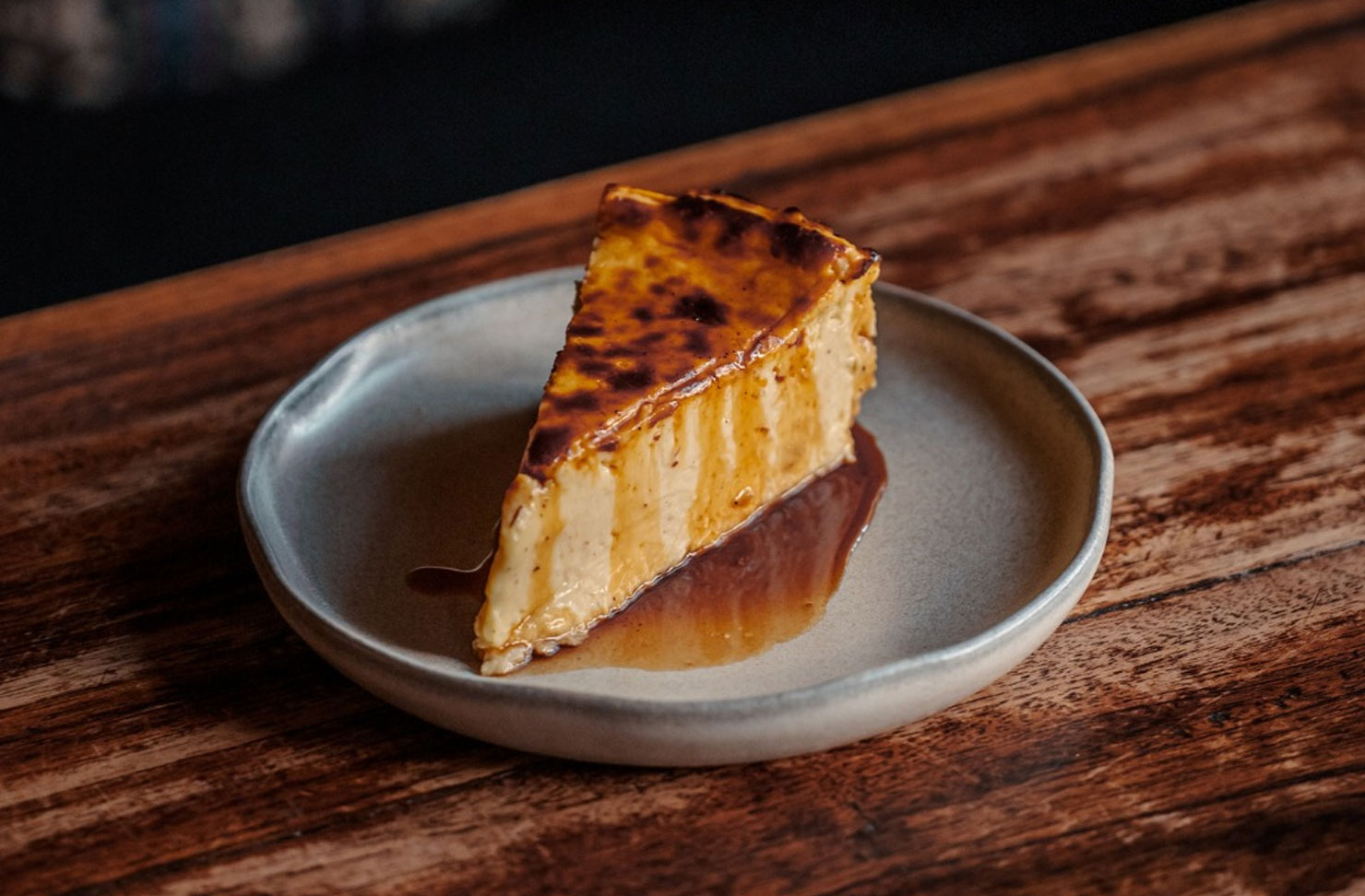 Image credit: Rize | Instagram
The beachfront neighbourhood of Pererenan is it-and-a-bit right now, and it doesn't get much better than Rize for nailing the Bali scene. Tucked down a laneway off motorbike-mad Pantai Pererenan, the incense scented café is the hangout of digi nomads, buffed surfers, breath-workers and everyone in between. They're here to nab a bench seat for some serious laptop time; sip on the island's best chai while talking tides; or take it up a notch to dine on breakfast, lunch or dinner.
The mindful menu takes on all the food trends: healthy, plant-based, gluten free, local, artisanal, and it all tastes fantastic. While the egg dishes, juices and smoothies rock, the chef is at his best when channelling modern Indian cuisine. His expertise has given Rize a reputation for its dosa brunches loaded with spiced potato or mushroom, creamy dahl and piquant chutneys (one is enough for two!). Dinners take on a leafy candlelit vibe with the menu focusing on Indian favourites like tandoori cauliflower, garlic naan, samosa chaat and a tasty eggplant bhartha.
Electric Eel
Jl. Pantai Batu Mejan No.n.4, Canggu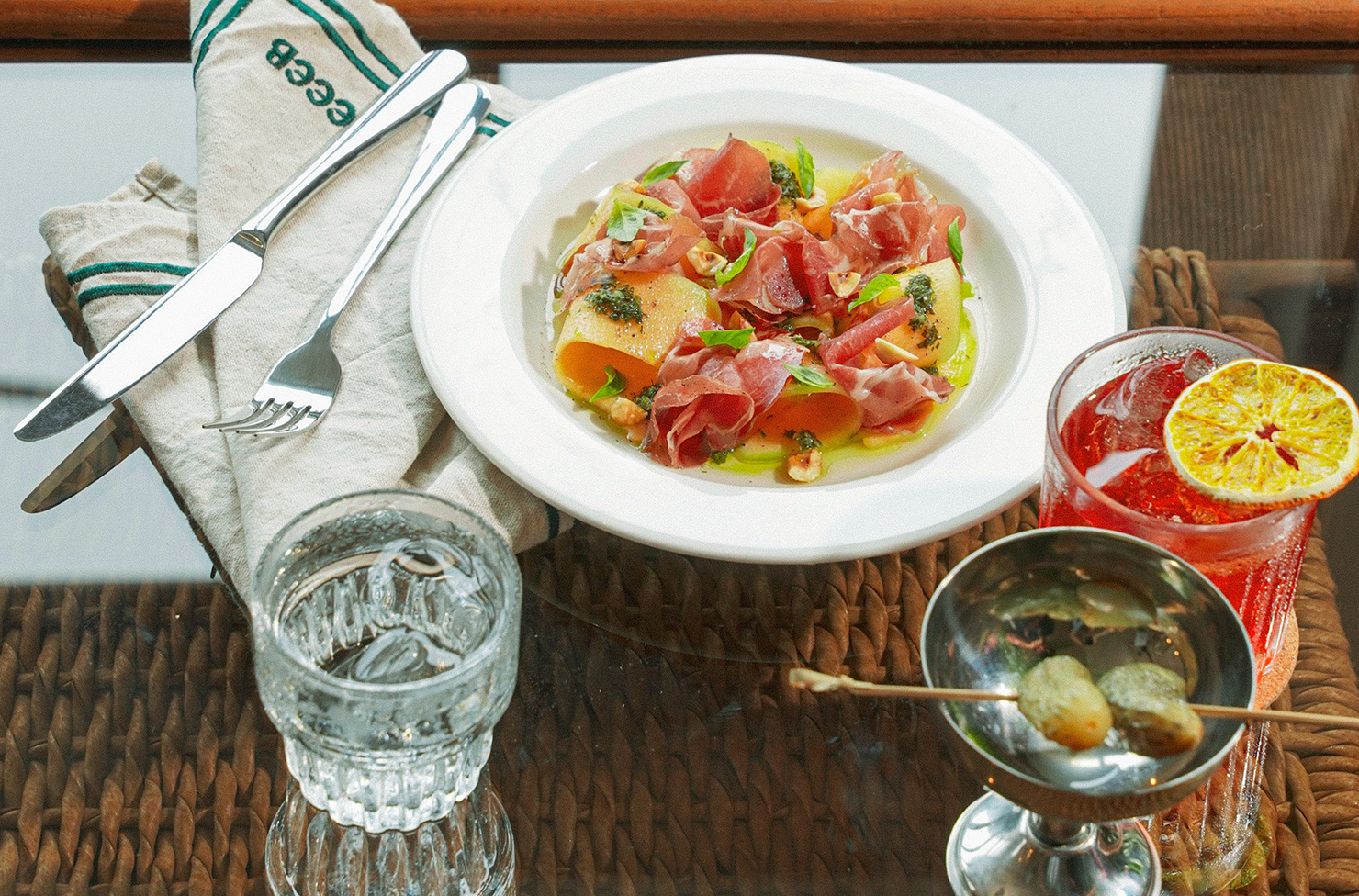 Image credit: Electric Eel | Instagram
From the team behind Skool Kitchen, The Lawn, Single Fin, Sisterfields and many more, Electric Eel opened on Echo Beach in July and we couldn't be more in love. Open from breakfast until late, you'll be hard-pressed to choose which meal you want to spend at this laidback newbie.
Nab a spot upstairs anytime from 6am for views of the surf while you feast on anything from ricotta pancakes and Spanish eggs to spiced lamb-loaded hummus or a dry-aged beef burger that will knock your socks off. If you turn up after 5pm, you'll be treated to the delicious dinner menu where you'll find all sorts of deliciousness as you watch the sun set over the ocean. Think zingy tuna tostadas with jalapenos and lime, fresh stracciatella with heirloom tomatoes, perfectly cooked Wagyu flank steak and so much more.
If dessert is more your vibe, Electric Eel is reviving the classics with masterpieces like strawberry jelly served with vanilla custard and soft serve and pavlova served with lemon and passionfruit curd. Of course, drinks are not an afterthought and you'll be able to get everything from a damn good coffee or juice to frozen cocktails and natural wines.
Shelter
Jl. Drupadi 1 No.2b, Seminyak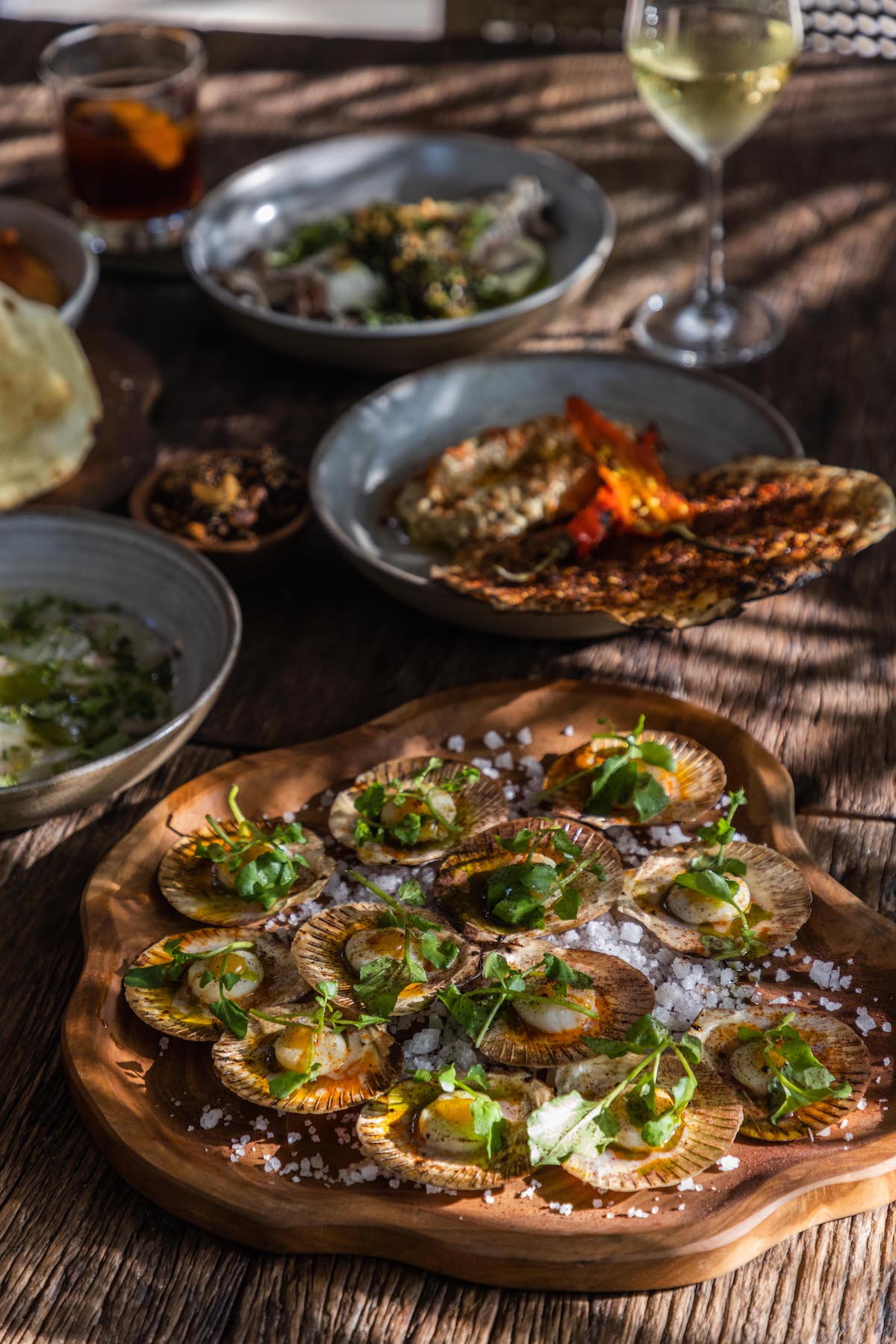 Image credit: Shelter | Instagram
If you're looking for one of the most buzzy restaurants in Bali, look no further than Shelter in Pererenan—just a short stroll from Canggu. Dishing out Middle Eastern and Mediterranean bites, you'll want to go in a group or at least make sure you're hungry.
Start with the bread and housemade ricotta before moving onto the wood-roasted moon scallops covered in chilli, lemon butter and sumac. They're smaller than what we're used to at home, but what they lack in size they make up for in flavour (not to mention the sheer volume of them on the plate).
The edamame falafel is not to be missed and will satisfy even the biggest carnivores in your group, but fear not, there's also plenty of meat on the menu with the slow cooked lamb being a firm favourite among those in the know.
Shelter also has a great wine list and more cocktails than you can poke a stick at, so settle in for a balmy evening in the lush outdoor setting.
Yuki
Uluwatu, Canggu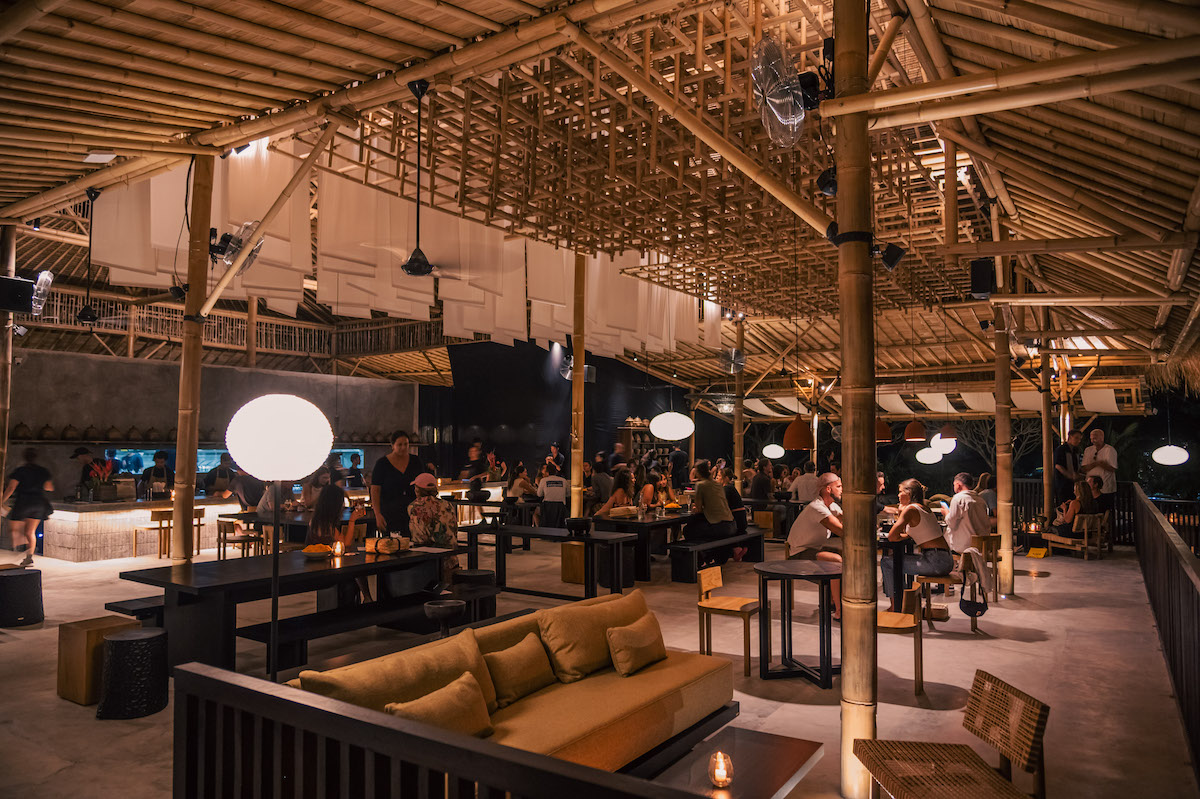 Image credit: Yuki | Website
Another stunning open-air restaurant with sunset views, Yuki is the place to go when you're craving fresh sashimi and easy-drinking cocktails. The menu covers small bites—don't miss the nori taco and wagyu beef—yakitori, sashimi and yakimono (mains cooked on the charcoal grill) and will not disappoint. Best of all, if you can't decide, you can hand over the reins by choosing the feed me menu.
Both the Uluwatu and Canggu locations are also known for their events so keep an eye on their website to see what's coming up.
Lulu Bistrot
Jl. Pantai Batu Bolong No.72, Canggu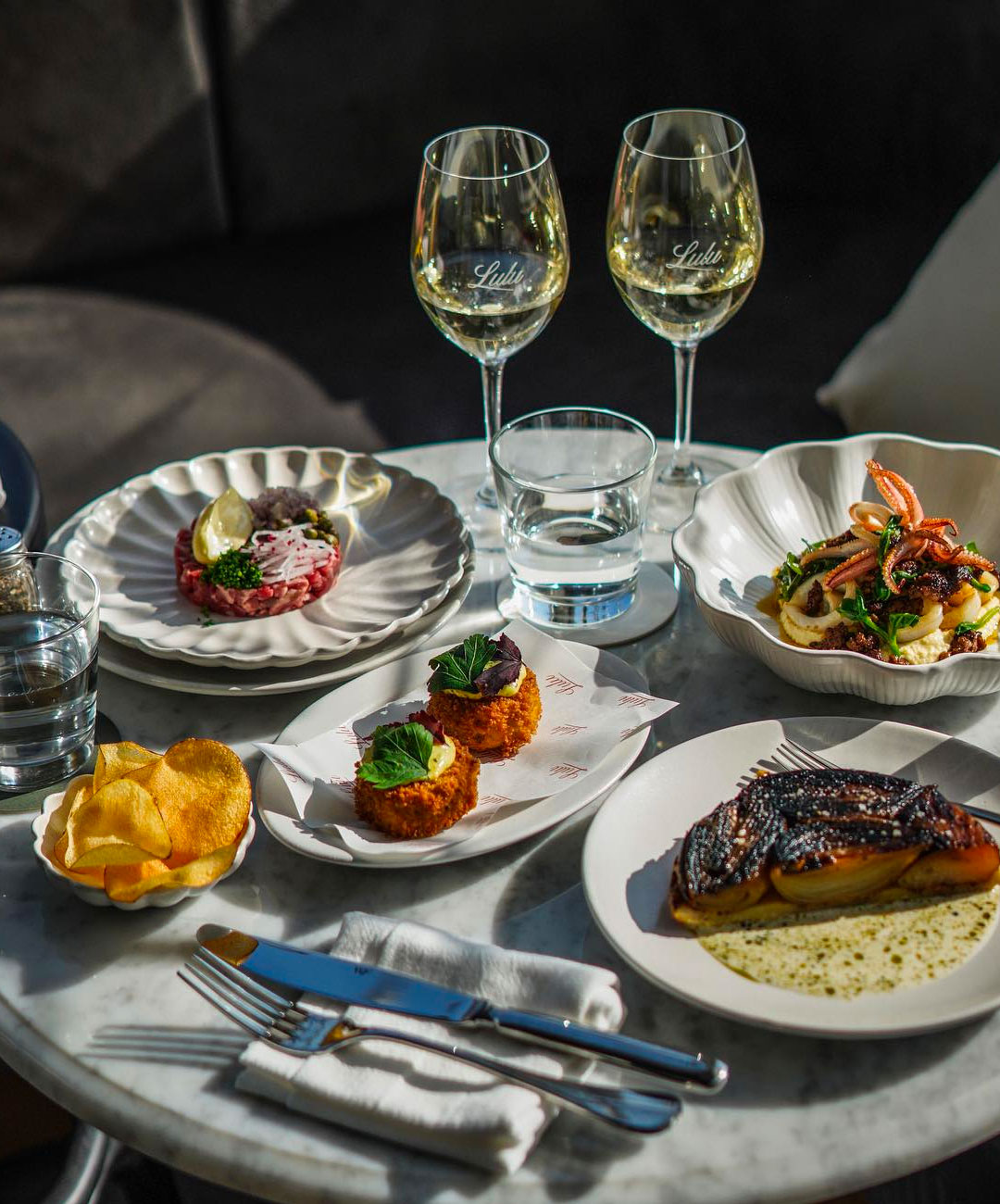 Image credit: Lulu Bistrot | Instagram
If loading up on a Parisian feed is the last thing you think you'd want in Bali—think again. Lulu Bistrot is a French restaurant and wine bar in the heart of Canggu serving up French cooking in its traditional way but with the local and seasonal ingredients Bali is known for. Feast on the likes of tarte aux pommes (apple tart with brandy diplomat) and pâté de campagne alongisde goblets of spiced orange margaritas.
Motel Mexicola
Seminyak, Canggu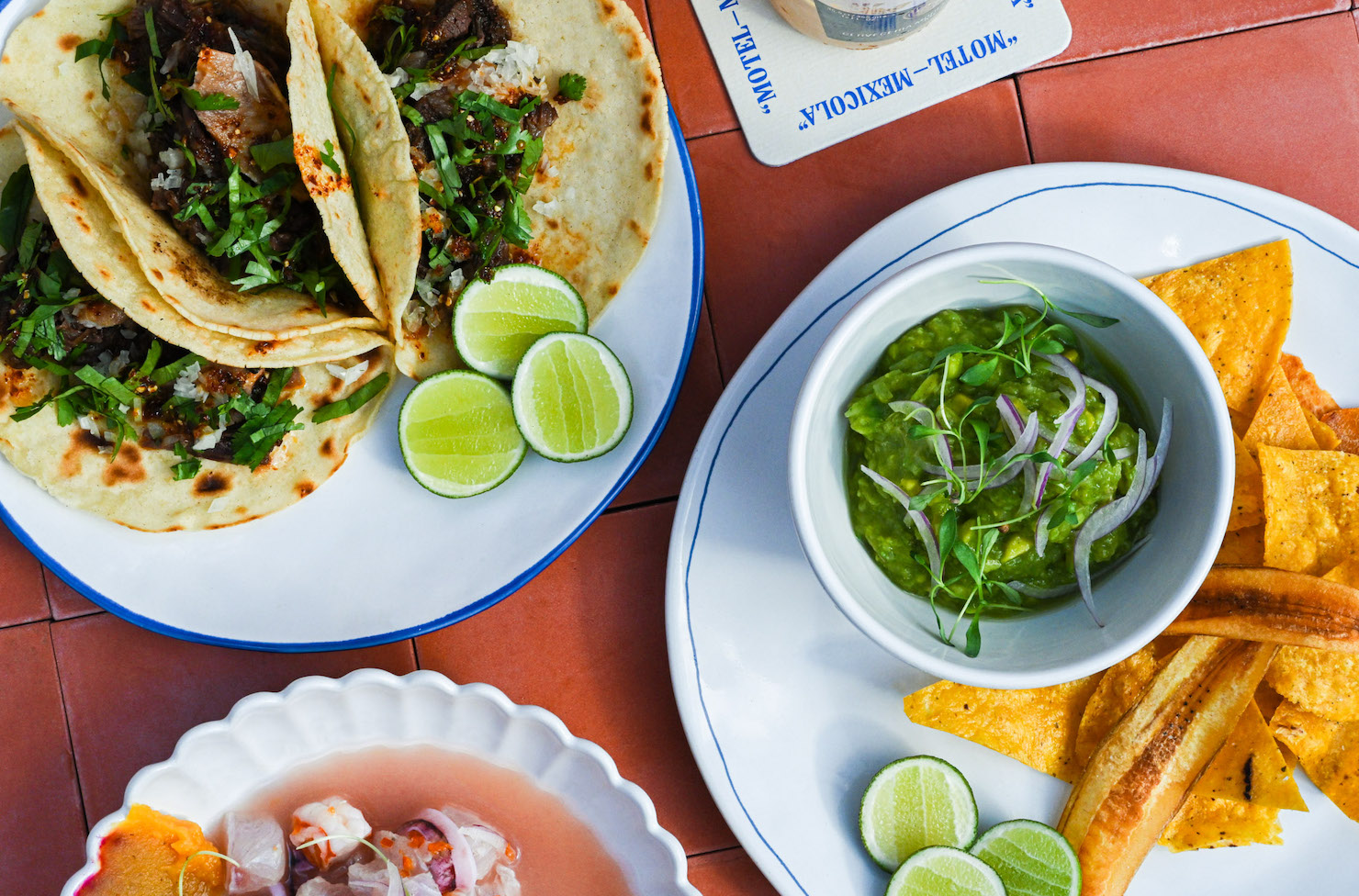 Image credit: Motel Mexicola | Instagram
When you're keen to combine feasting and tequila-fuelled dancing, Motel Mexicola is the spot. The Seminyak restaurant has been serving up some of Bali's best damn margaritas along with banging Mexican eats and unbeatable after-dark vibes for a decade now.
Given its success, the crew decided to spread the Motel Mexicola love, with a sunny new spin on the OG in Canggu. It's much the same, except with a balmy outdoor atmosphere to suit the beachy locale and more of the authentic Mexican eats you love. Think classics like guacamole, tostadas, ceviche and tacos filled with fire-roasted meats fresh from the traditional eight-metre fire pit. Wash it down with some sexy cocktails and you might just be here all day.
You might also like:
Tanaman Restaurant
Jl. Petitenget No.51B, Kerobokan Kelod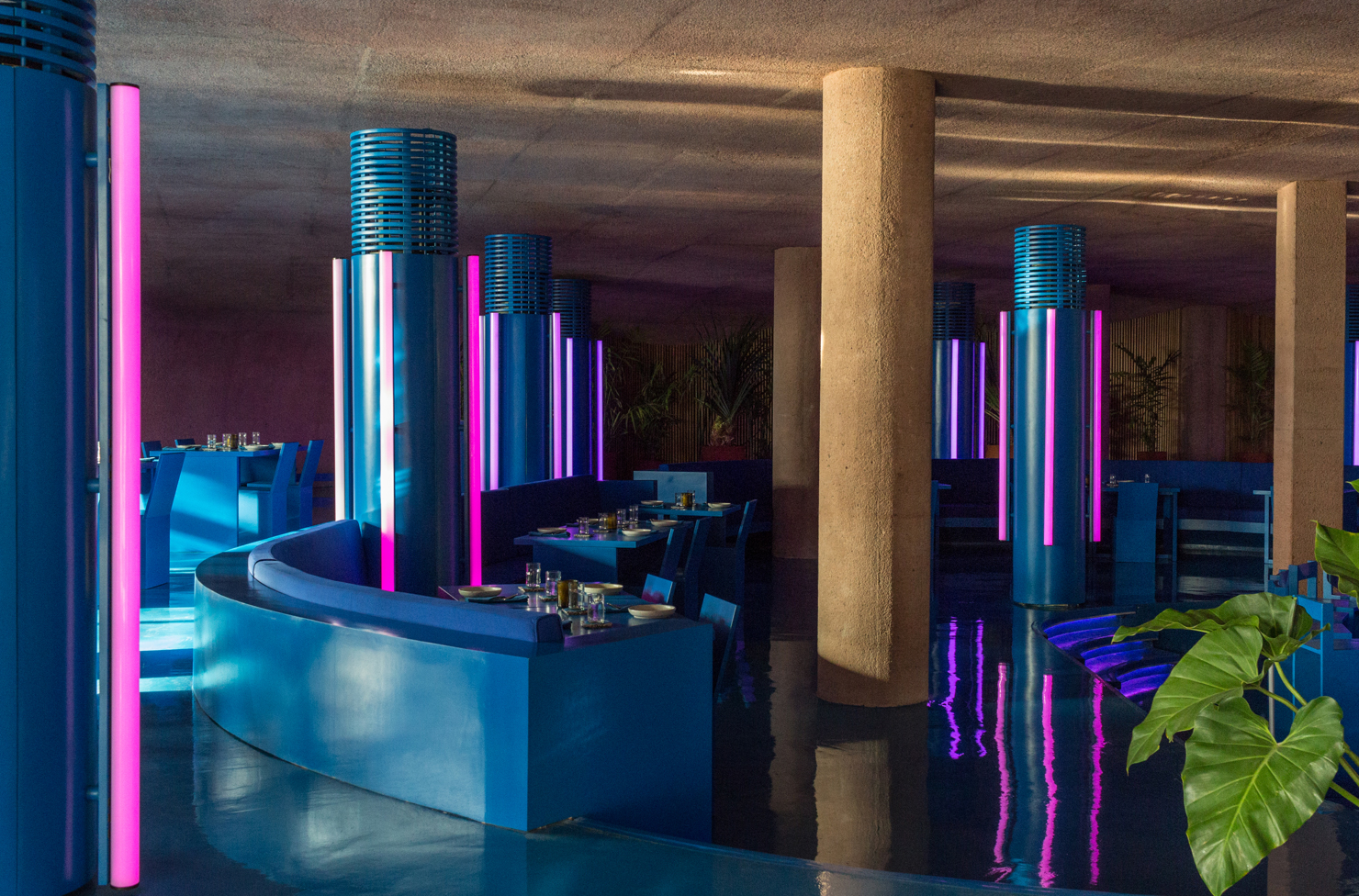 Image credit: Tanaman | Supplied
With its bright blue floor, chairs and neon lights, Tanaman is Potato Head's multi-sensory, plant-based restaurant that is absolutely unmissable. Having kicked off experimental dinners last year, twice a month you'll find an impeccable Chef's Table throwdown consisting of an eight-person feast inside this OMA-designed dome.
The menu itself sources produce from small farms around Bali and currently, Tanaman is kicking off a whole new season of courses, paired wines and mocktails. This means you'll find well-crafted dishes unlocking the deliciousness of fungi seeds,leaves and roots, and trust us, they will completely blow your tastebuds.
The Cave Bali
Central Batur, Kintamani, Bangli Regency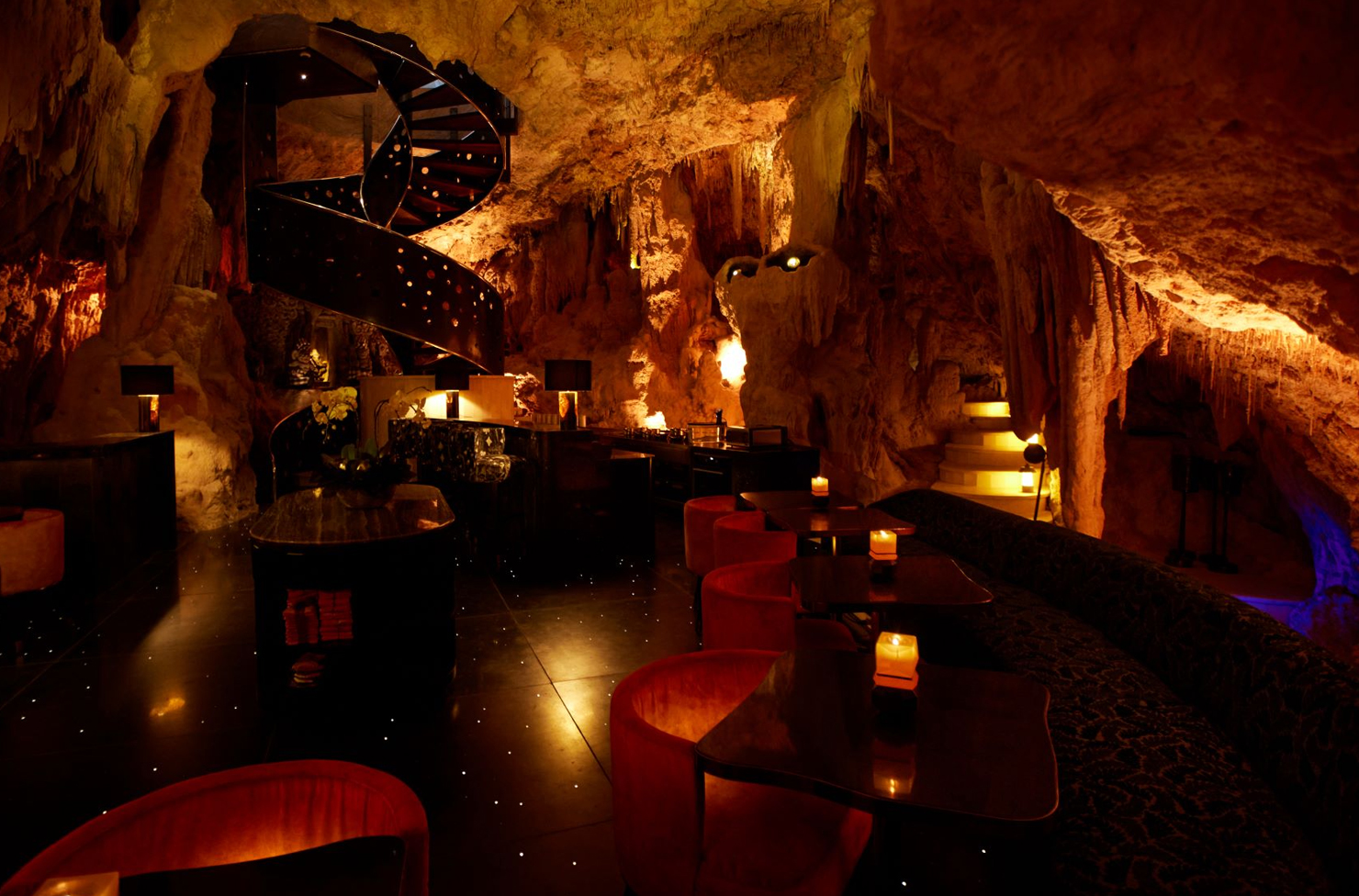 Image credit: The Cave | Instagram
Lush beachside dining gems may be a dime a dozen in Bali, but there's only one subterranean restaurant. Located within a 25,000 year-old cave, this moody new 22-seater from Chef Ryan Clift is serving up a jaw-dropping seven-course degustation that you'll definitely want to charge your phone up for—it's a constant battle for attention between those striking stalactites and the edible plates of art that arrive promptly at your table.
Zest
Jl. Penestanan No.7, Sayan, Kecamatan Ubud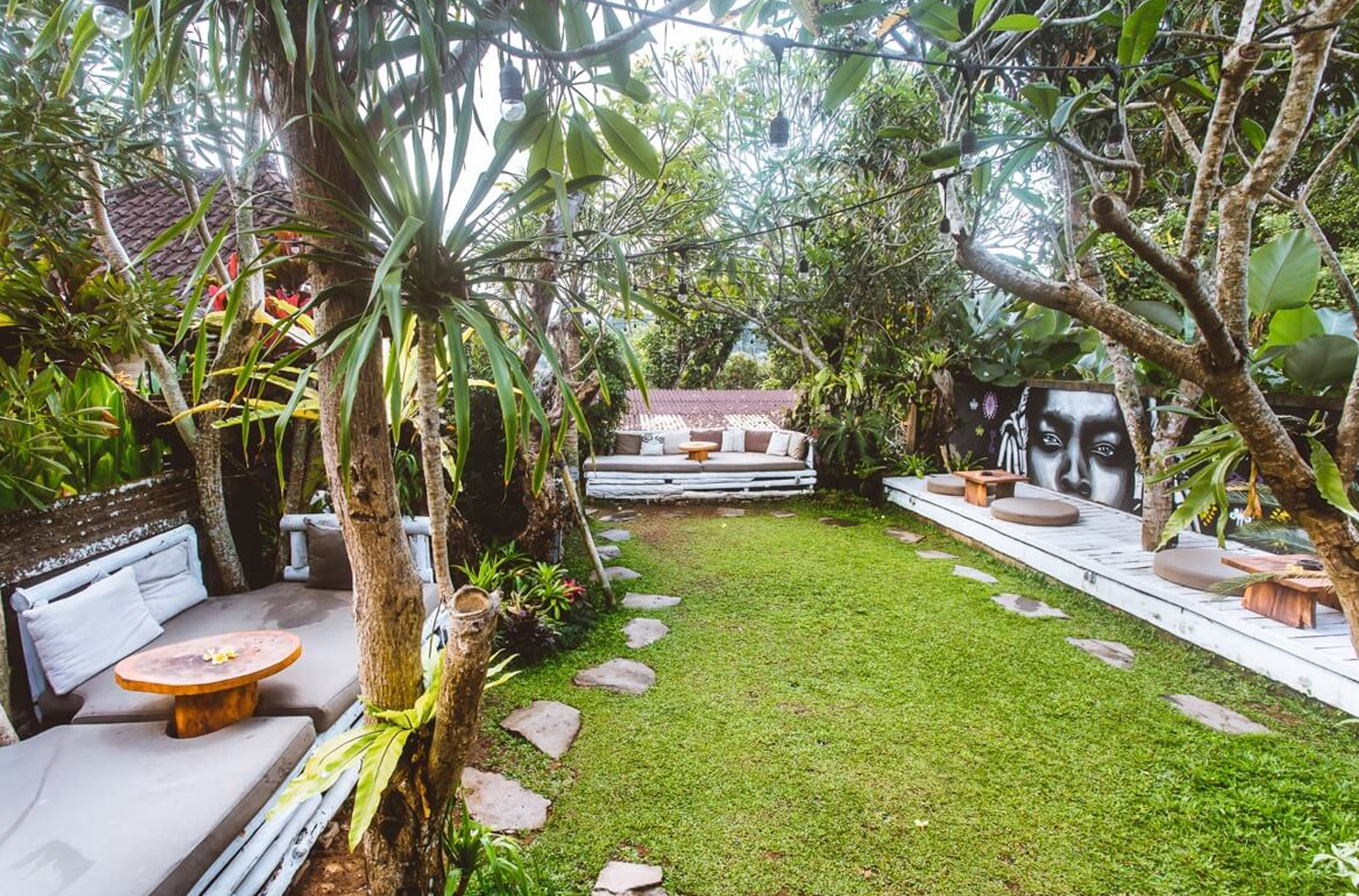 Image credit: Zest | Instagram
Another Bali restaurant powered by plants, Zest offers up all the laid back vibes for breakfast, lunch and dinner. The concept here is that dishes get filled with tasty 'fruits, shoots and roots' for a wide array of feeds to fuel your adventures. On the menu you'll find an absolute bible of delicious feeds like sushi, burgers, plant pizza, peking duck-inspired pancakes, jackfruit steak, mushroom schnitzel and hey, seaweed waffles with sweet chili if you're feeling brave.
Kaum Restaurant
Jl. Petitenget No.51B, Kerobokan Kelod, Kec. Kuta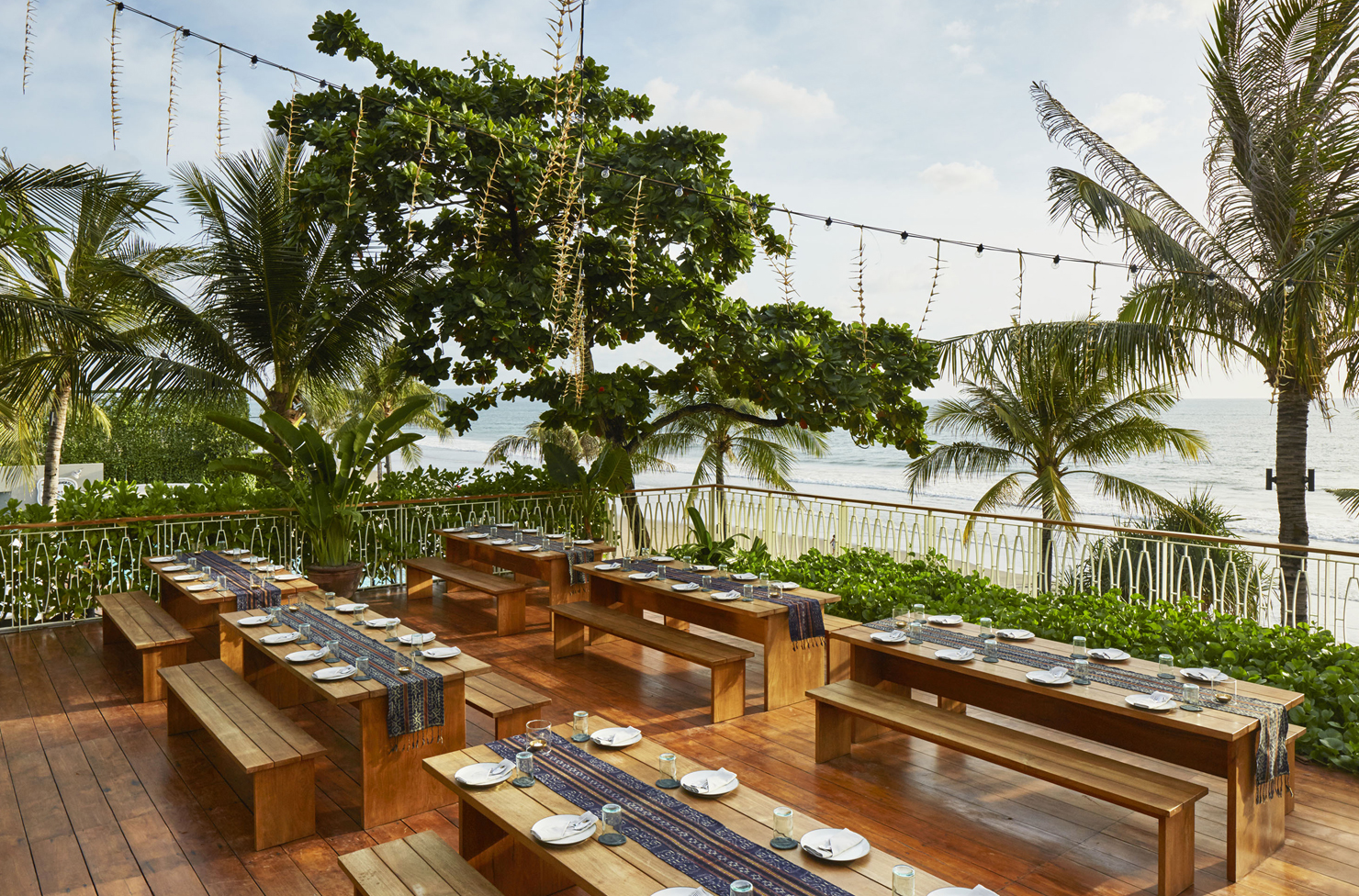 Image credit: Kaum | Supplied
Another stellar restaurant from the Potato Head family, if you call yourself a big foodie, Kaum is an Indo eatery you absolutely have to hit up. Kaum actually means "clan" or "tribe" in Indonesian and it's a gentle nod to where this restaurant has soured its inspiration from. The Kaum team actually travelled across the archipelago to learn all about Indigenous cooking methods and flavours native to Indonesia's tribal communities so if you're looking to get a taste of Indonesia's true culinary culture, this is the place to be.
Bartolo
Uluwatu, Jl. Labuansait, Pecatu, Kec. Kuta Sel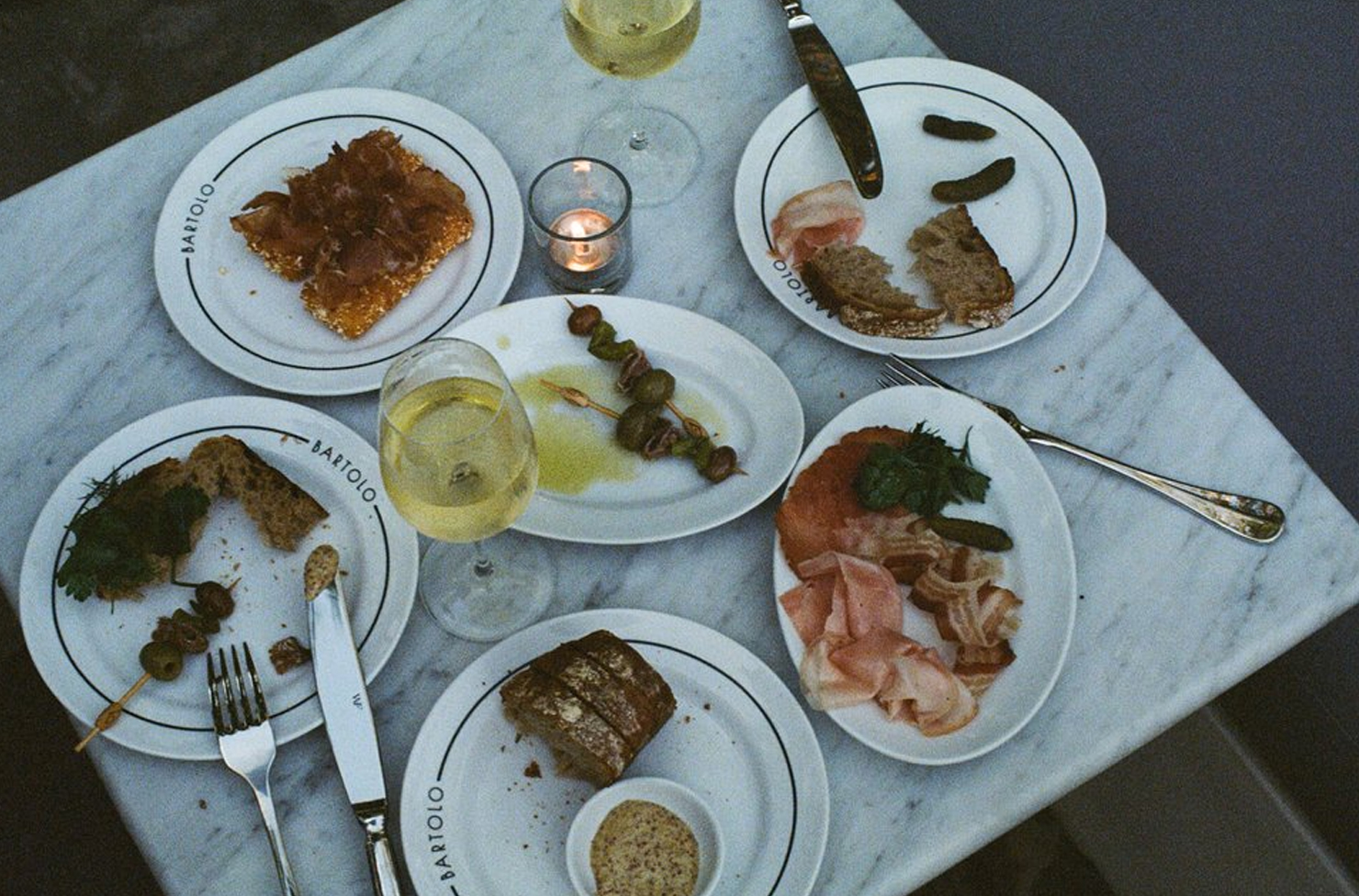 Image credit: Bartolo | Instagram
This cheeky neighborhood restaurant is a haven for a low-key dinner after a day at the beach featuring Euro share plates, refreshing cocktails and wine. If you're out at these parts with your significant other, it's also a 10/10 spot for date night. Work your way through steak frites, marinated olives, tuna crudo, lamb kofta and an absolute swill of tropical concoctions like black lime Margaritas and a tonka Espresso Martini.
Mama San Bali
Jl. Raya Kerobokan No.135, Kerobokan Kelod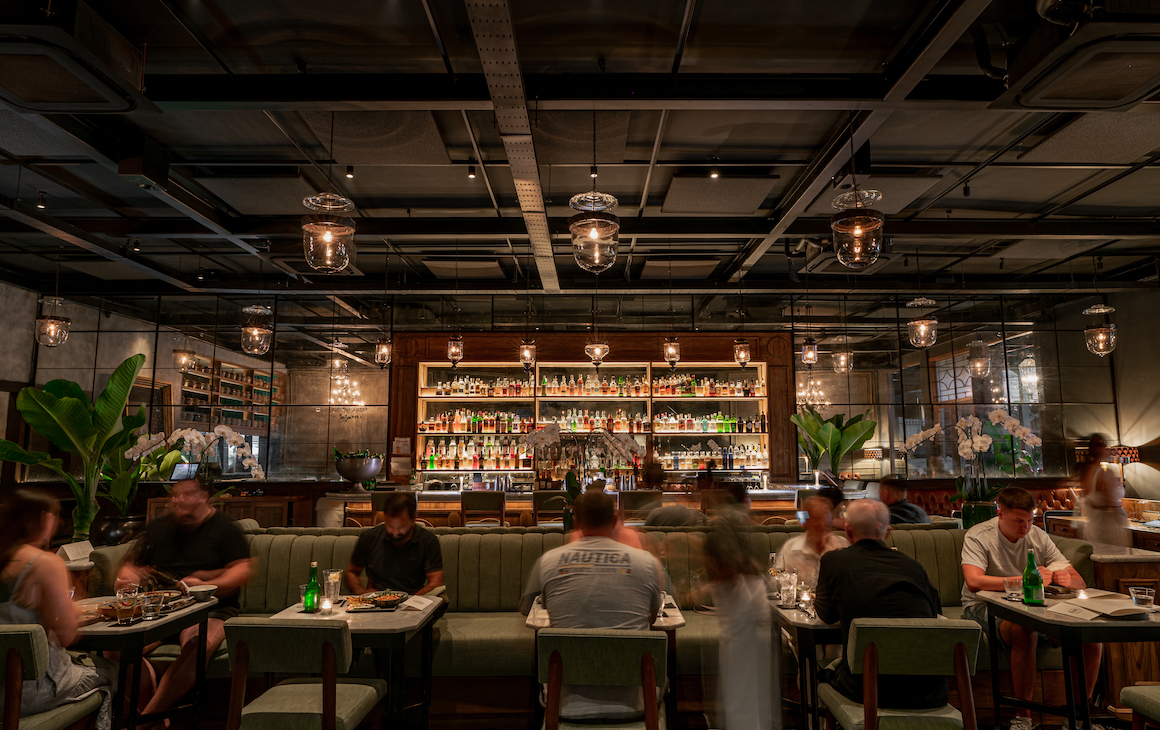 Image credit: Mama San | Website
We mean, there really is no place that is more of an institution than Mama San. To put it bluntly, you'll rarely head in here without the place being packed-to-the-rafters—the food is that superb. And recently, the longtime fave has gone through a bit of a transformation with two new venues to check out. The classic Mama San experience is on offer down in the refurbed Dining Room & Grill with Thai, Indonesian, Laotian cuisine front and centre across the street food menu.
You'll also want to keep your eyes peeled for the Mama San's latest venture—the Mama San Supper Club. Headed by Chef Will Meyrick, and separate from Mama San's Dining Room & Grill Bar, this fresh dining offering is open Tuesday through to Sunday. It's fine dining made easy.
Merah Putih
Jl. Petitenget No.100X, Kerobokan Kelod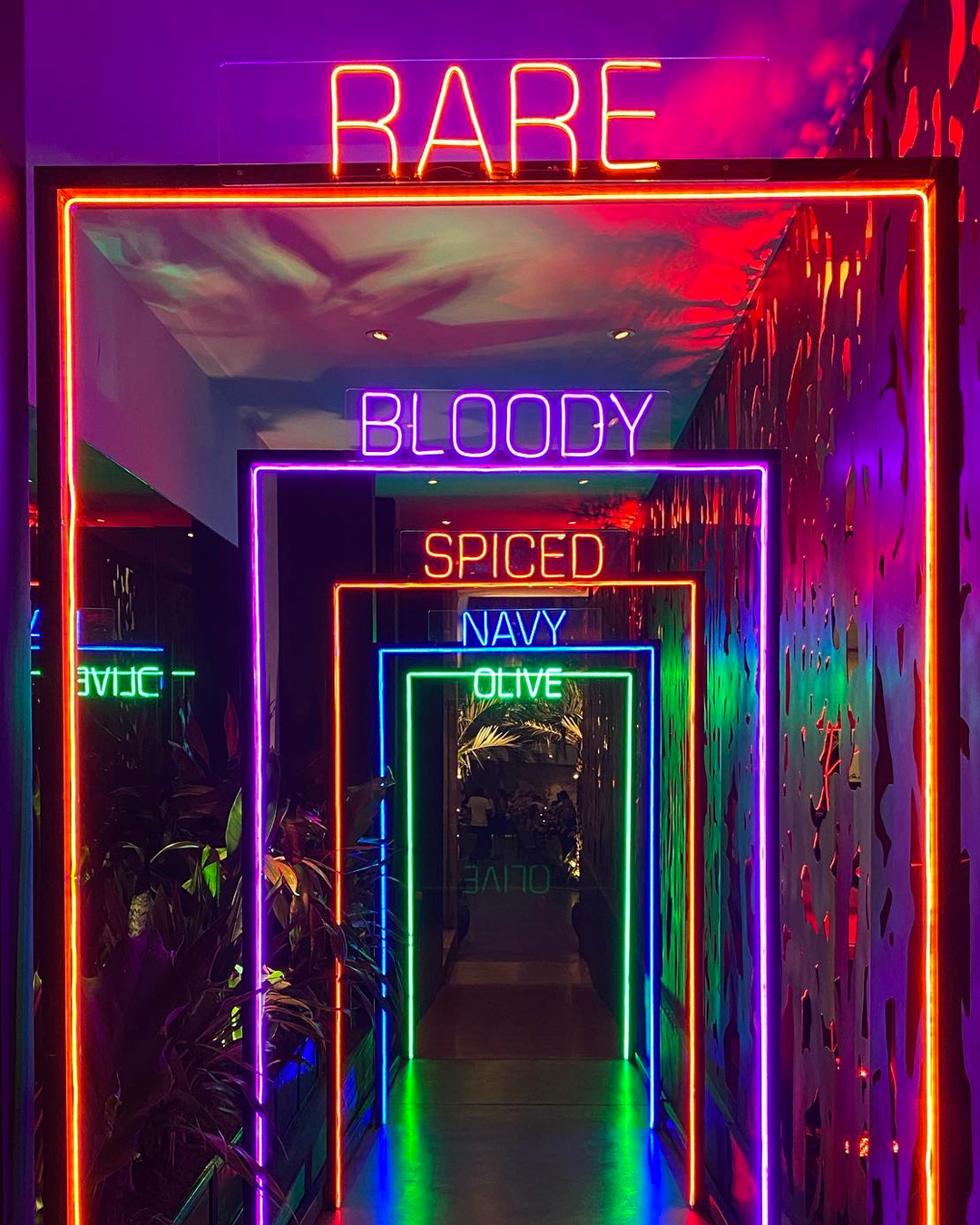 Image credit: Merah Putih | Website
Open from 5:30pm every day until late, Merah Putih easily sports one of the most theatrical restaurant settings in Bali. Think an illuminated roof, an indoor garden and neon lights. Yes, if you're a keen snapper, this is the Bali restaurant for you. We particularly love this place if you're travelling with a larger group of mates, plates are set in the middle of the table so everyone has the opportunity to sample all the dishes. The squid ink noodles are a fan favourite, as is the slow roast pork belly. These guys also plate up one of the best nasi gorengs, dare we say in the world.
Barbacoa
Petitenget St No.14, Kerobokan Kelod, Kuta Utara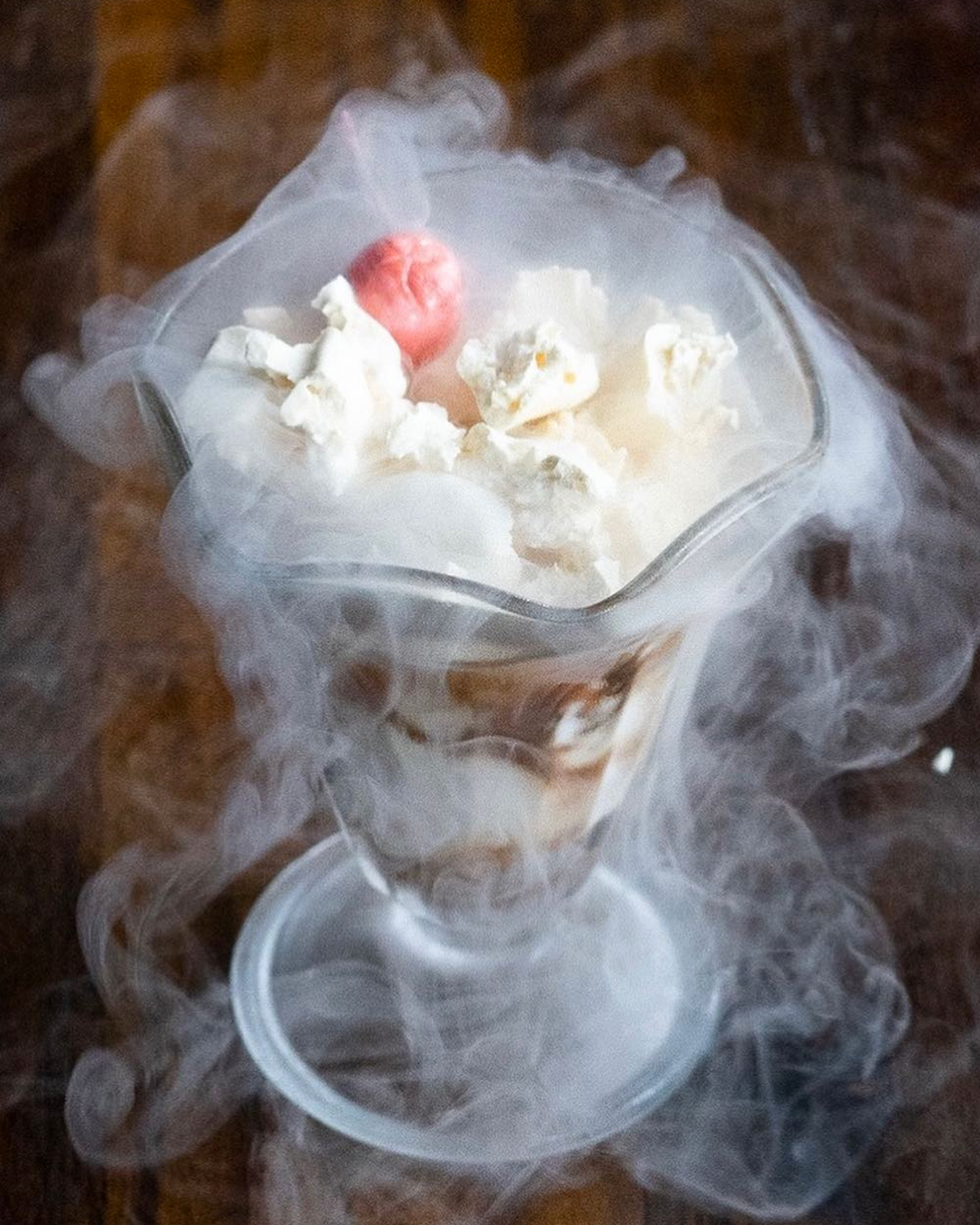 Image credit: Barbocoa | Instagram
Get amongst the burning embers, charcoal and smoke at Barbacoa. The whole essence of this menu is based around char, the crew roasts whole pigs over the Asado pit as well as beef, lamb, chicken, seafood and veggies over the Parilla flat grill. With a feast headed by Aussie chef Nic Philip, you can expect Latin American cuisine with plenty of offerings for vegos or vegan folk. On top of this, Barbacoa pickles, ferments and makes all their own mustards and vinegars in-house. Unsurprisingly, the cocktail list anchors in South American flavours while the wine cellar carries new and old world wines, vintages, natural and biodynamic drops too.
With 11 currencies available, the prepaid Australia Post Platinum Travel Mastercard locks in your exchange rates—meaning you don't have to worry about any sneaky fluctuations in price range on those hard earned dollars. To find out more about the Aus Post prepaid travel card and how you can snag the $10,000 Flight Centre voucher*, head to the site ASAP.
*Ends 31st October 2023. T&Cs apply. Consider the PDS and TMD. Issued by Heritage and People's Choice Limited (AFSL 244310).
Need more inspo? Check out:
Image credit: Tanaman Restaurant | Supplied
Urban List Best Of has our highest stamp of approval—curated lists of the very best recommendations for you to eat, do, see, buy or book, carefully chosen by our Editors
Editor's note: Urban List editors independently select and write about stuff we love and think you'll like too. Urban List has affiliate partnerships, and if you purchase something through the links in this article, we will earn a commission from those partners.. Read our editorial policy here.