In recent years, beauty brands have shifted towards creating more sustainable and eco-friendly products as we've become more clued-in on the negative impacts of harsh chemicals and artificial ingredients and with that, we've seen a rise in non-toxic and cruelty free products like natural deodorants along with shampoo bars, coffee exfoliators, bamboo toothbrushes, menstrual cups and more.
So how do we combat body odour naturally without chemicals, you might ask? Well firstly, there are chemicals in everything, including water, so it's time to get over the phrase 'chemical free' and start looking for products made using ingredients that won't harm your health or the environment.
Natural deodorants contain safe and recognisable ingredients like coconut oil and cornstarch to neutralise that bad-smelling bacteria, whereas antiperspirants use aluminium chlorohydrate and other pore-blocking, hard-to-pronounce chemicals. FYI, if you have sensitive skin, you should look for natural deodorants that are free of fragrances and dyes to put your pits completely at ease.
It's time to ditch the artificial stuff and switch over to natural deodorant.
Eco By Sonya

Where are our heavy sweaters at? If you're the type of person who's privy to a few wet patches here and there (no shame), Eco By Sonya is your sweet life hack. As an aluminum-free deodorant which is also sans bi-carb, synthetic fragrances and other toxic chemicals, this natural deo will keep you fresher than a pillow with a mint on it thanks to its all natural ingredients like lemongrass, lime and eucalyptus. We know, you'll be smelling like a cupcake, and what's not to love about that?
Earth's Purities Men's Deodorant
Great for sensitive skin and wrapped in 100 per cent post-consumer recycled paper, Earth's Purities is a natural deodorant that ticks a lot of boxes. Made with coconut oil, beeswax and shea butter, the formula for this guy means you'll have a highly effective barrier against the sweats that can actually stand up to some decent temperatures ie. consider yourself sorted for summer. A cool fact about this natural deodorant is that it also contains food grade bentonite clay and diatomaceous earth (a type of powder made from fossilised algae) which actually detoxes your armpits and magnetically draws out toxins and heavy metals.
Weleda Sage Deodorant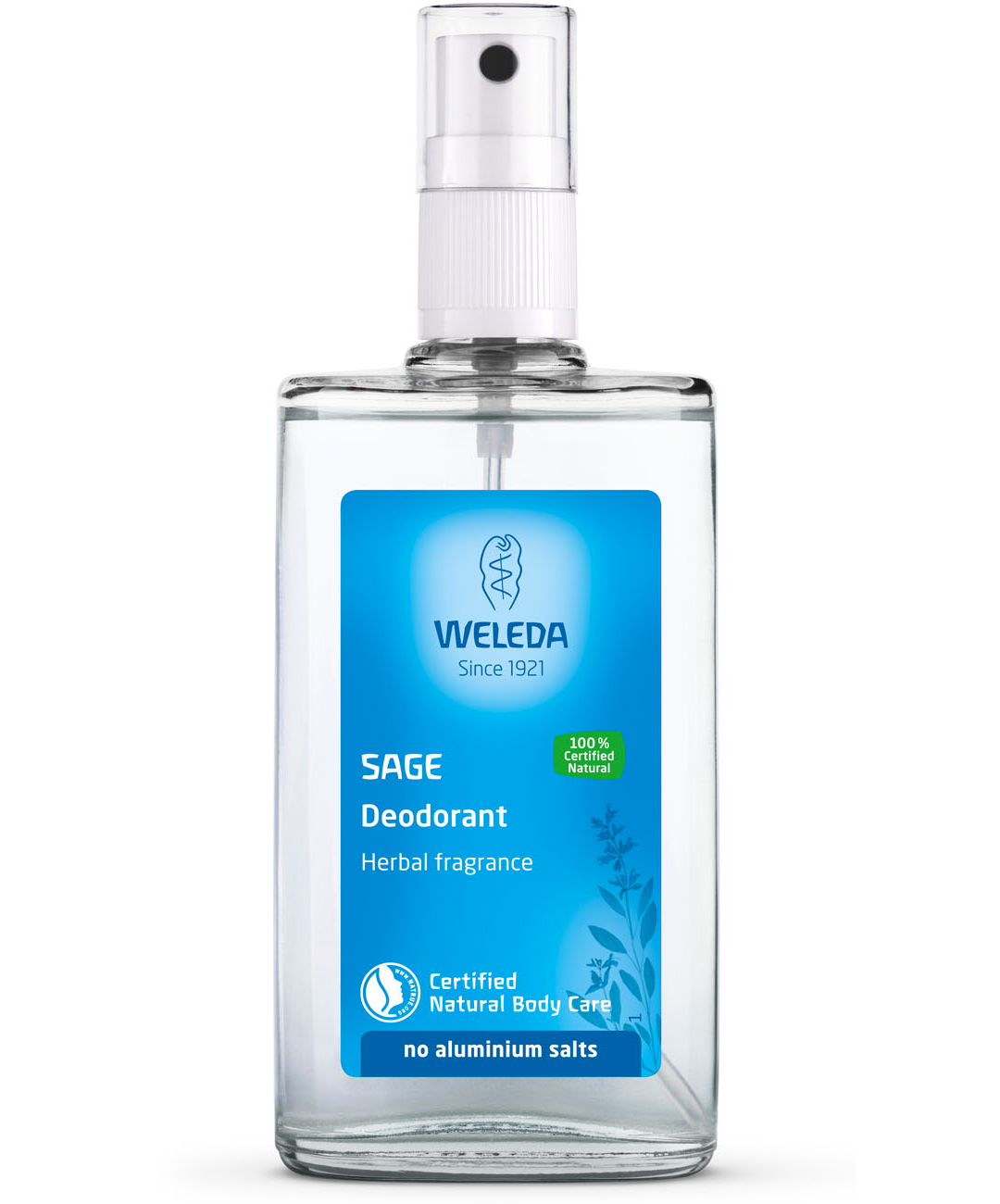 Weleda's sage deodorant is a simple non-aerosol spray that eliminates the sources of unpleasant body odour by neutralising odour-causing bacteria, allowing the skin to breathe naturally. All of the ingredients come from natural essential oils so there's absolutely no hidden nasties.
Woohoo Urban Deodorant Paste
Fight off embarrassing body odour with Woohoo's non-greasy, floral-scented and fast-drying natural deodorant formula. It uses sodium bicarbonate and kaolin clay to inhibit the growth of that odour-causing bacteria we all know and hate, and the paste is clear so it won't leave any marks on your clothes. This one's super easy to use—just warm a pea-sized amount in your fingertips and rub it under your arm until it disappears.
Rustic Peppermint Deodorant Powder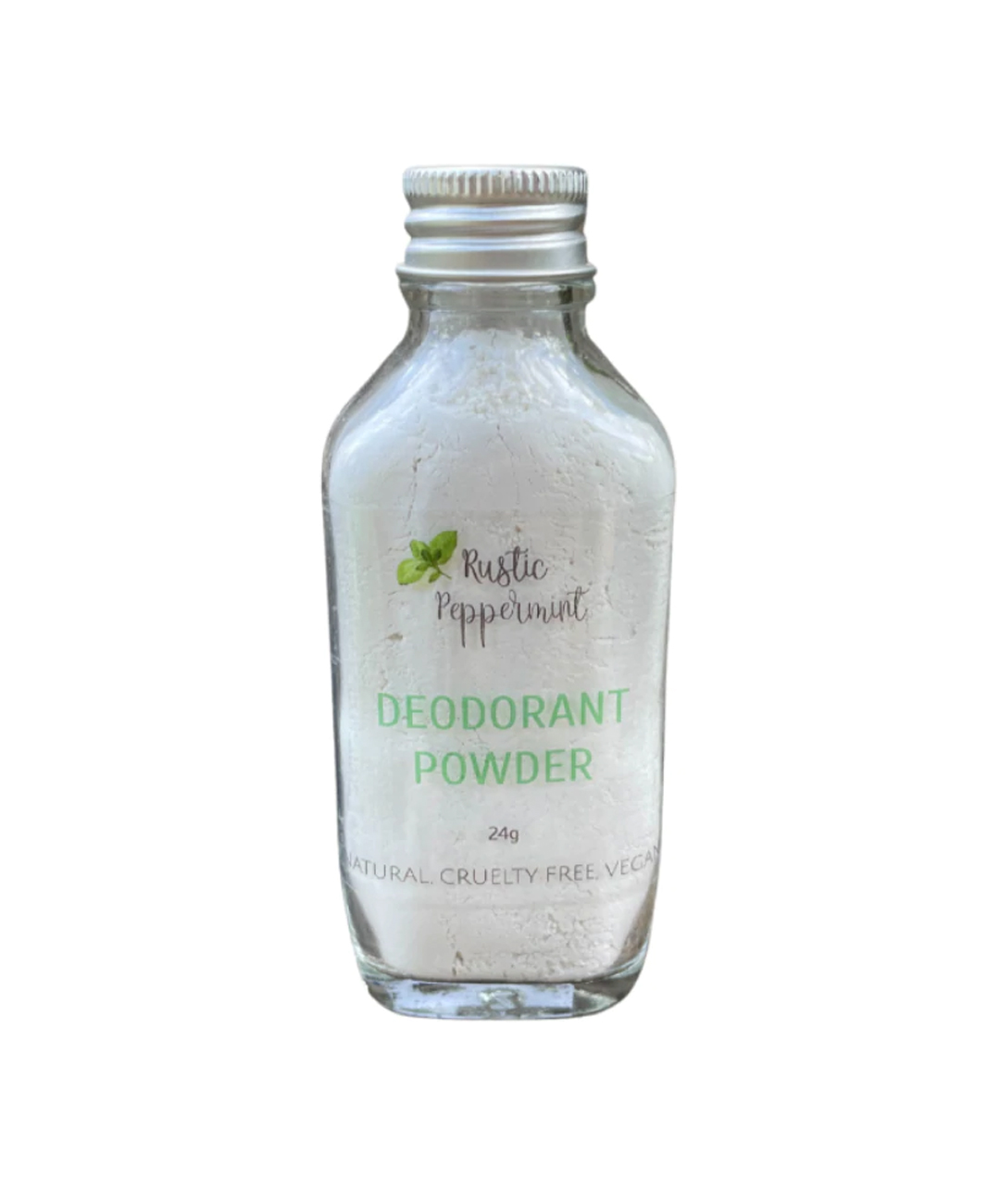 This dry natural deodorant powder by Rustic Peppermint is an innovative and moisture-absorbing powder that is 100% natural and vegan. Using natural ingredients like magnesium hydroxide, kaolin clay and arrowroot, this deodorant powder is long-lasting so it's perfect for people with active lifestyles. To stay fresh, all you need to do is pour a small amount onto your hand and rub it gently into your armpits.
Acure Lavender & Coconut Deodorant Stick
Stay fresh with the sweet-scented natural deodorant stick by Acure. Created with certified organic and cruelty-free products like coconut oil, shea butter and vitamin E, use this bad boy to keep your underarms feeling moisturised and smelling great throughout the day.
No Pong Deodorant Paste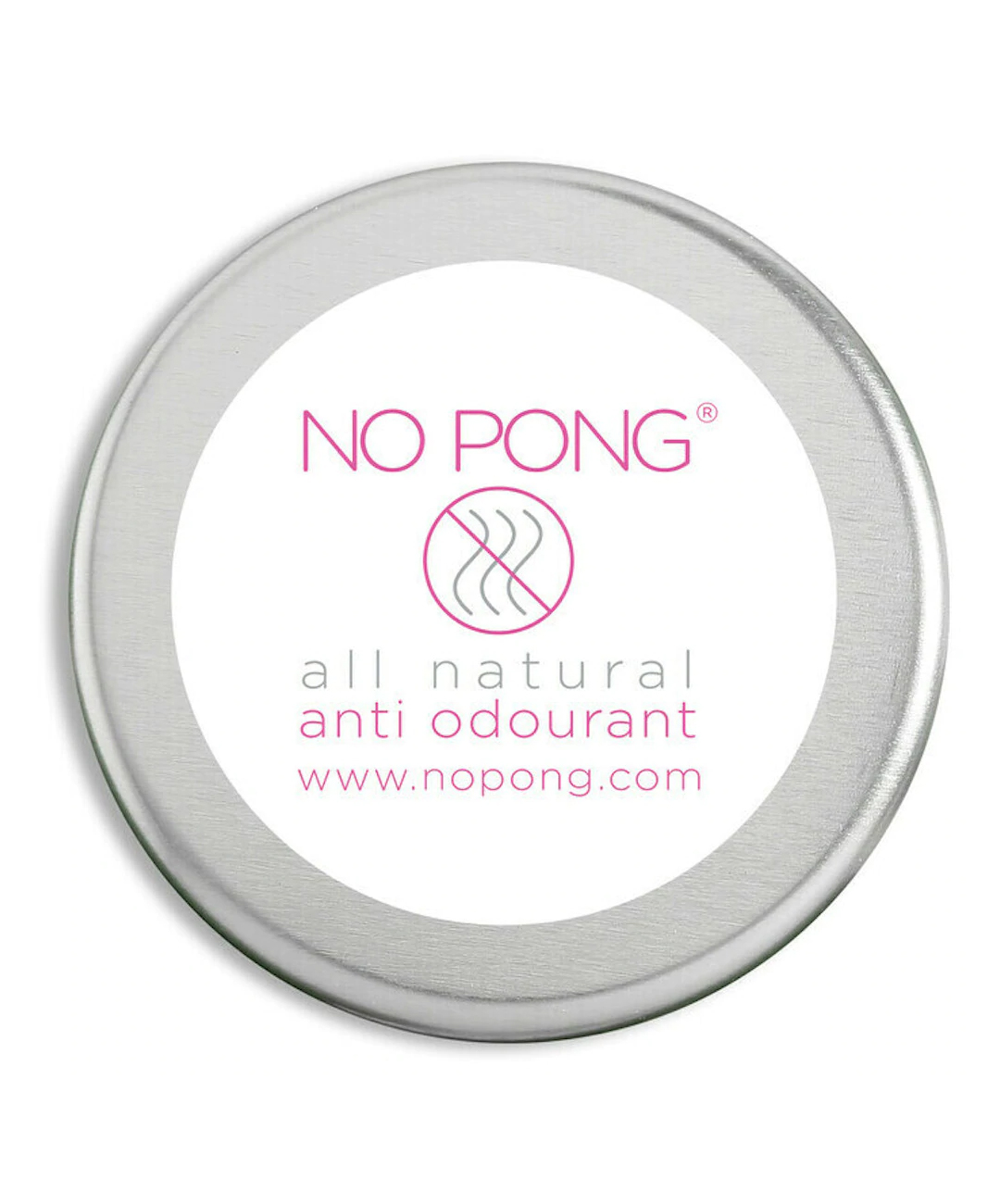 No Pong was one of the first on the natural deodorant scene and they know their stuff. The original is a bicarb based formula will keep you smelling sweet for 12 hours, but they also have a bicarb free and low fragrance version if you've got sensitive skin.
Biologika Fragrance Free Deodorant
Keep your body odour at bay with this roll-on natural deodorant stick by Biologika. A formula of organic herbs, pure essential oils, Australian bush fruit extracts and flowers, this deodorant works on soothing and softening your skin while targeting the bacteria that causes body odour.
Ethique Rustic Solid Deodorant Bar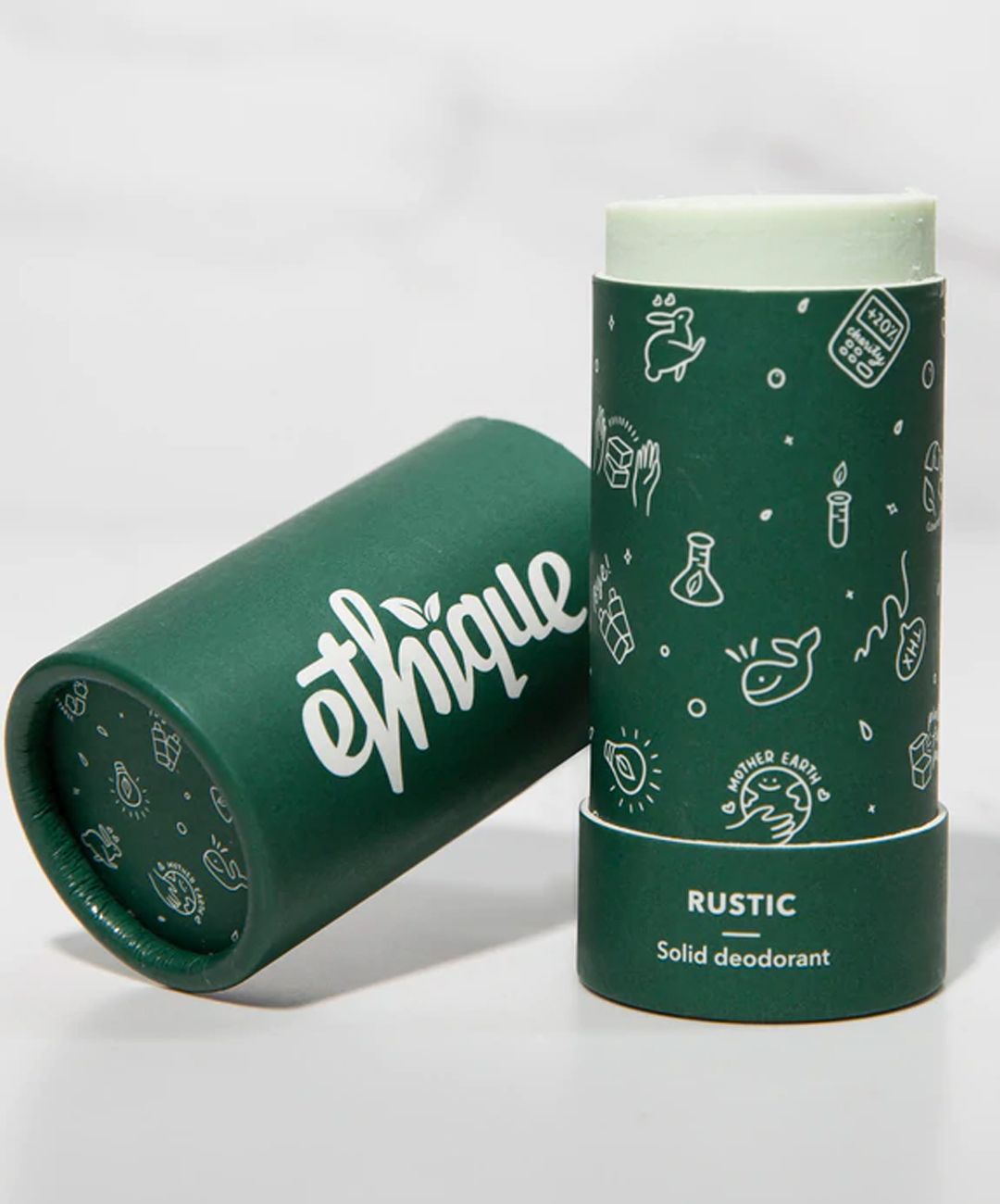 Don't sweat it—the Rustic solid deodorant bar by Ethique uses bamboo to absorb 200% of its weight in sweat and oil, magnesium hydroxide to keep odours away, plus zinc oxide, jojoba and sweet almond oil. When you buy deodorant from Ethique, you're supporting a living-wage employer, plus all the products are vegan, plastic-free and carbon-neutral. Even better—each year, 20% of Ethique's profits are donated to charities that fight to protect the planet.
Play Hard Deodorant Paste By Rustic Peppermint
The Play Hard deodorant paste by Rustic Peppermint will have you smelling your best—this one combines shea butter and coconut oil, as well as peppermint, patchouli and tea tree oils to absorb moisture and fight body odour without blocking your pores. To top it off, the paste comes in a tin that can be repurposed once it's been used up.
Green Habit Feeling Fresh Natural Deodorant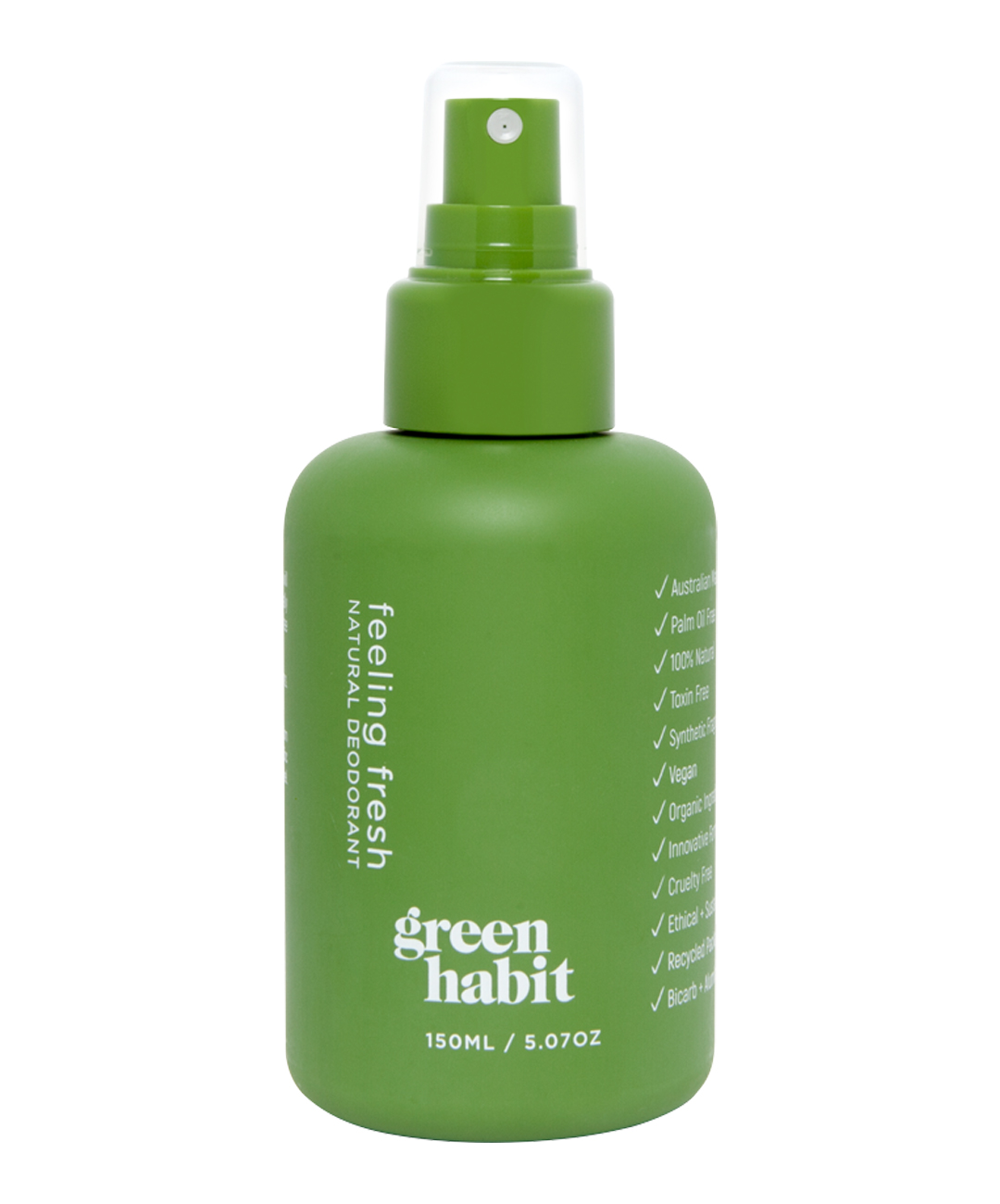 Like all products by Green Habit, this natural spray deodorant is made with certified organic and cruelty-free ingredients, free of palm oil and its packaging is made with 100% recyclable plastic materials (like recycled iced tea bottles).
Black Chicken Remedies Axilla Deodorant Paste
Black Chicken Remedies has created this unique blend of arrowroot, sodium bicarbonate and organic coconut oil that work together to absorb moisture, neutralise odour and ultimately, keep your underarms feeling fresh all day long. This natural deodorant paste is completely invisible upon application, so there's no need to worry about any unsightly white marks when you lift your arms. It's lightly scented with peppermint, lime, clove and lavender essential oils—need we say more?
Grants Natural Crystal Deodorant by Grants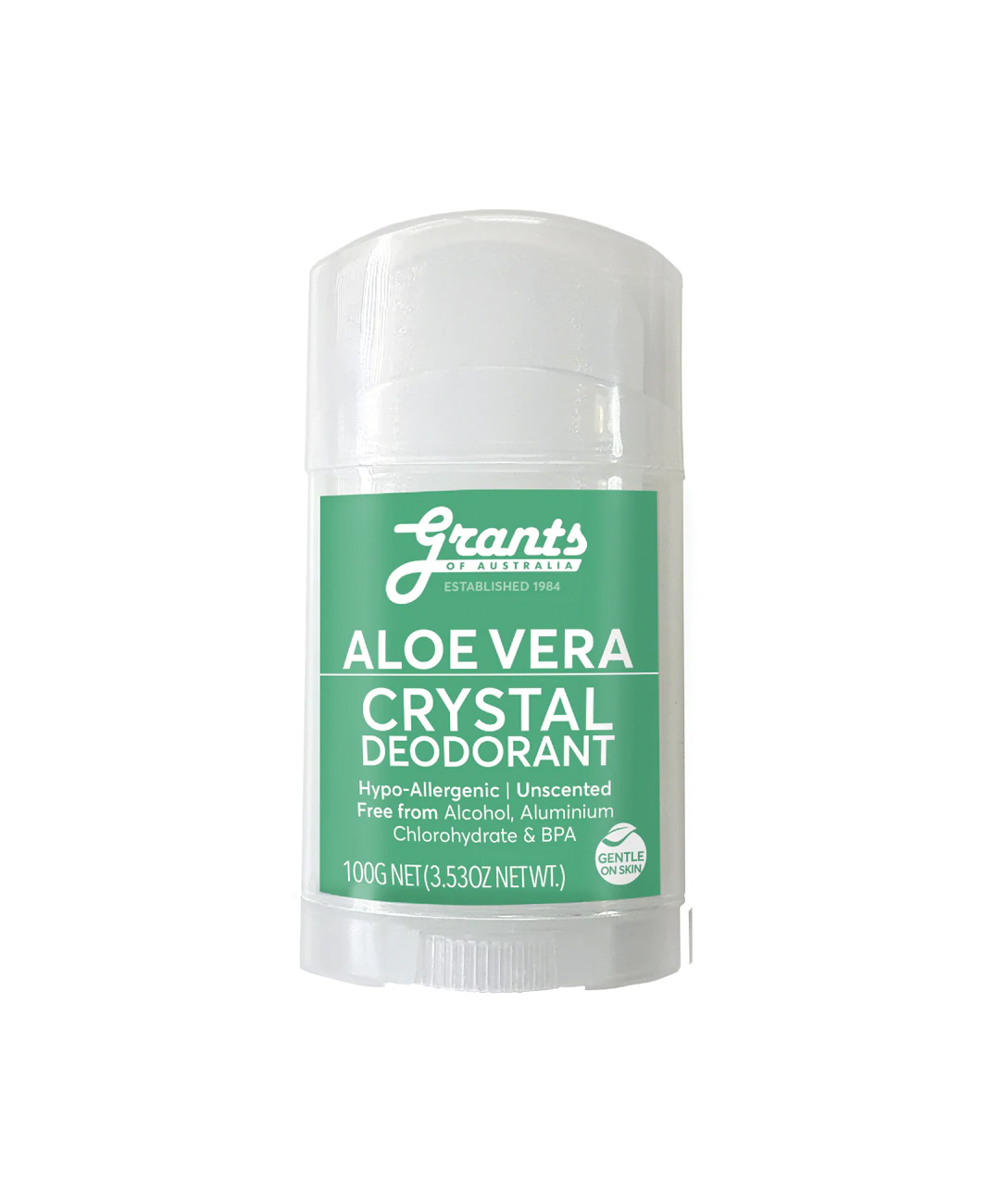 For a natural deodorant that is hypoallergenic and super affordable, look no further than the natural crystal deodorant by Grants. Natural minerals make up its pure crystalline substance and act to stop the growth of odour-causing bacteria on the skin. All you need to do is wet the crystal and apply it to your body and you'll be feeling fresh all day.
Want more? Check out the best eco-friendly beauty products.
Image credit: Woohoo Body And Ethique
Editor's note: Urban List editors independently select and write about stuff we love and think you'll like too. Urban List has affiliate partnerships, so we may get revenue from your purchase.