News flash, Australia is a vast ol' continent completely surrounded by water. If that doesn't tell you anything, it should at least tell you that swimming in the ocean on a regular basis is an absolute rite of passage in summer (alongside swatting away flies and accidentally scoring a questionable Birkenstock tan on your feet).
It also means that ocean pools are very much a real thing here and though New South Wales definitely takes the cake (sporting over 100 of them), there are a number of other ocean pools across the country not only full of saltwater but a rich history too.
Here are the best ocean pools in Australia.
Bondi Icebergs
Nsw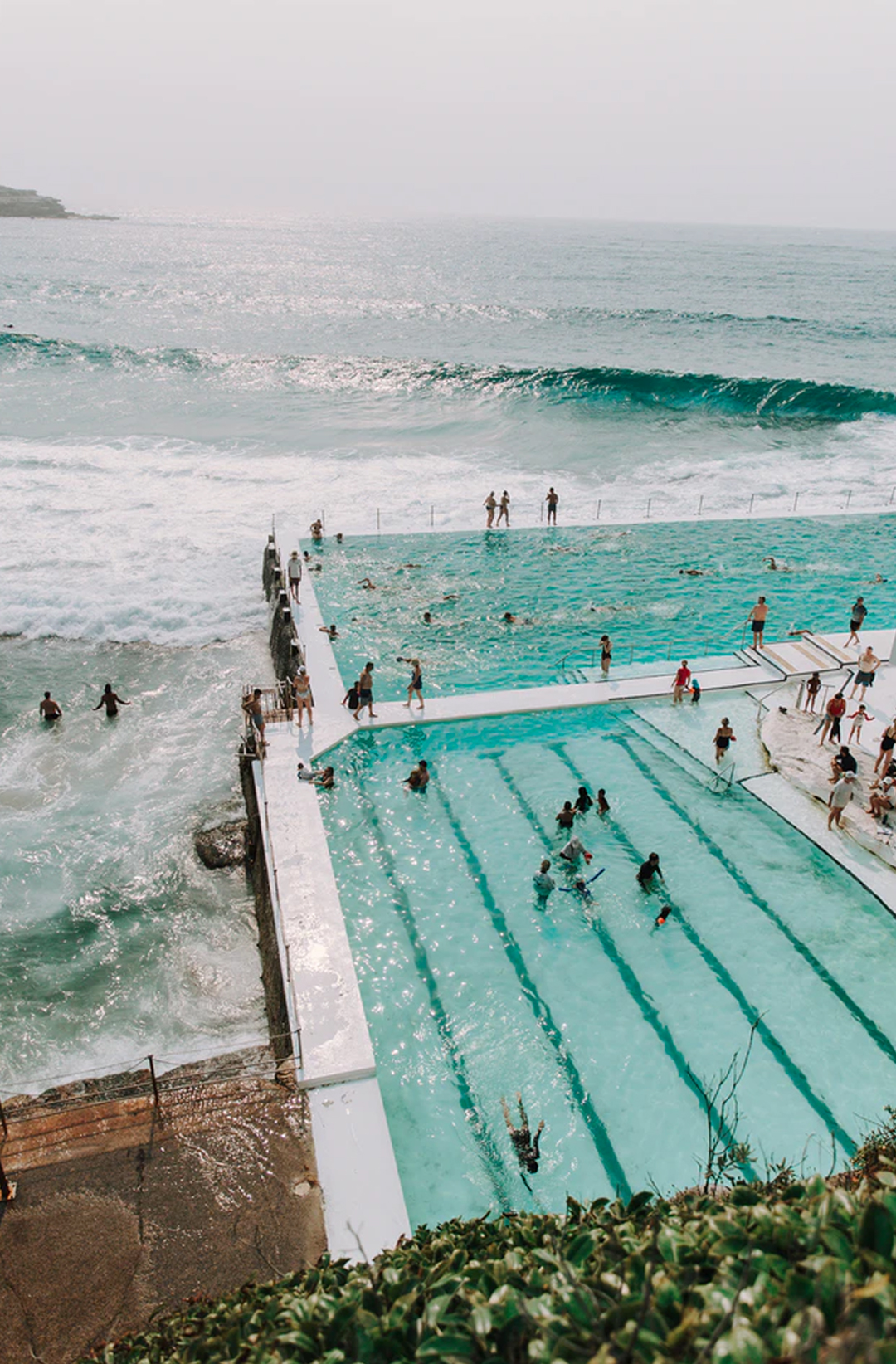 Icebergs Pool is to Bondi what Kim is to the Kardashians. Arguably the face of all the ocean pools in Sydney, this iconic landmark has been enticing local lifesavers and swimming enthusiasts since 1929. It's received a whole lot of love on the renovation and restoration front so you can expect an epic white pool deck, a beloved sauna and post-swim fuel from The Crabbe Hole Cafe. For something fancier, head upstairs to Iceberg's Dining Room and Bar.
And of course, if you're up for an ocean pool safari of sorts, take the Bondi to Maroubra coastal walk, you'll pass about six ocean pools.
Cape Paterson Rockpool
Victoria
Victoria's Bass Coast is famous for its absolutely breathtaking coastline. Phillip Island is a definite must here but when you're out and around trying to find the most beautiful ocean pools in Australia, you're going to want to head straight to Cape Paterson. Located near the town of Wonthaggi, Cape Paterson is a seaside village where you can explore a secluded beach part of the Inverloch Cape Patterson coastal road and Bunurong National Park. To find Victoria's most famous saltwater gem, head to Cape Paterson Bay Beach. This guy sports a manmade work pool on a nearby rock platform created by coal miners back in the 1960s.
Bronte Baths
Nsw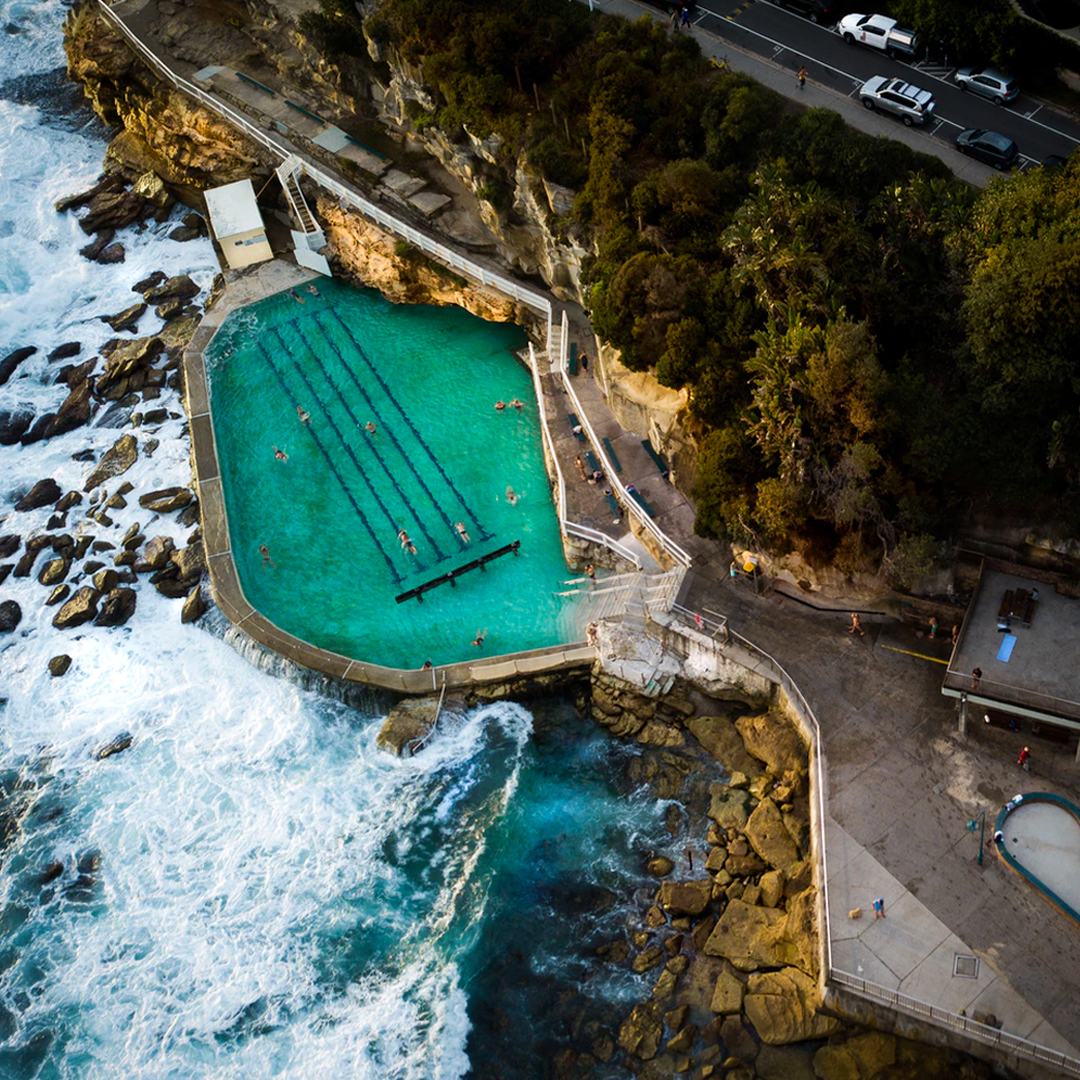 There's not much around Bronte that isn't iconic. We're talking the Bronte Gully (the dark underworld of every lost football ever), the Bronte coastal walk, the East's most hectic kiosk in which your only order should ever be a Paddle Pop Cyclone, the age-old train loop (if you know, you know) and of course, the Bronte Baths. We'll be honest, this saltwater rockpool attracts a manic crowd in summer and gets a good run on the flight path of every Eastern Suburbs drone, but should you rock up during the chilly months, this pool is a clear and quiet vision guaranteed to offer up some serious zen.
Edithburgh Tidal Pool
South Australia
This historic tidal pool in South Australia's Yorke Peninsula started off as an ocean pool just for women back in the late 1800s when mixed swimming wasn't allowed. Now, Edithburgh is a little slice of coastal heaven with a surrounding mural of birdlife (painted by local artist Darryl Lewis). If you're coming from Adelaide, it'll take you about a three-hour drive but you can absolutely make a day (or weekend) out of it and do some further ocean exploring at Edithburgh Jetty, grab some fish and chips from The Location Cafe, walk along the Mosaic Walking Trail and even make a trip to Troubridge Island Conservation Park (only accessibly by boat).
Merewether Ocean Baths
NSW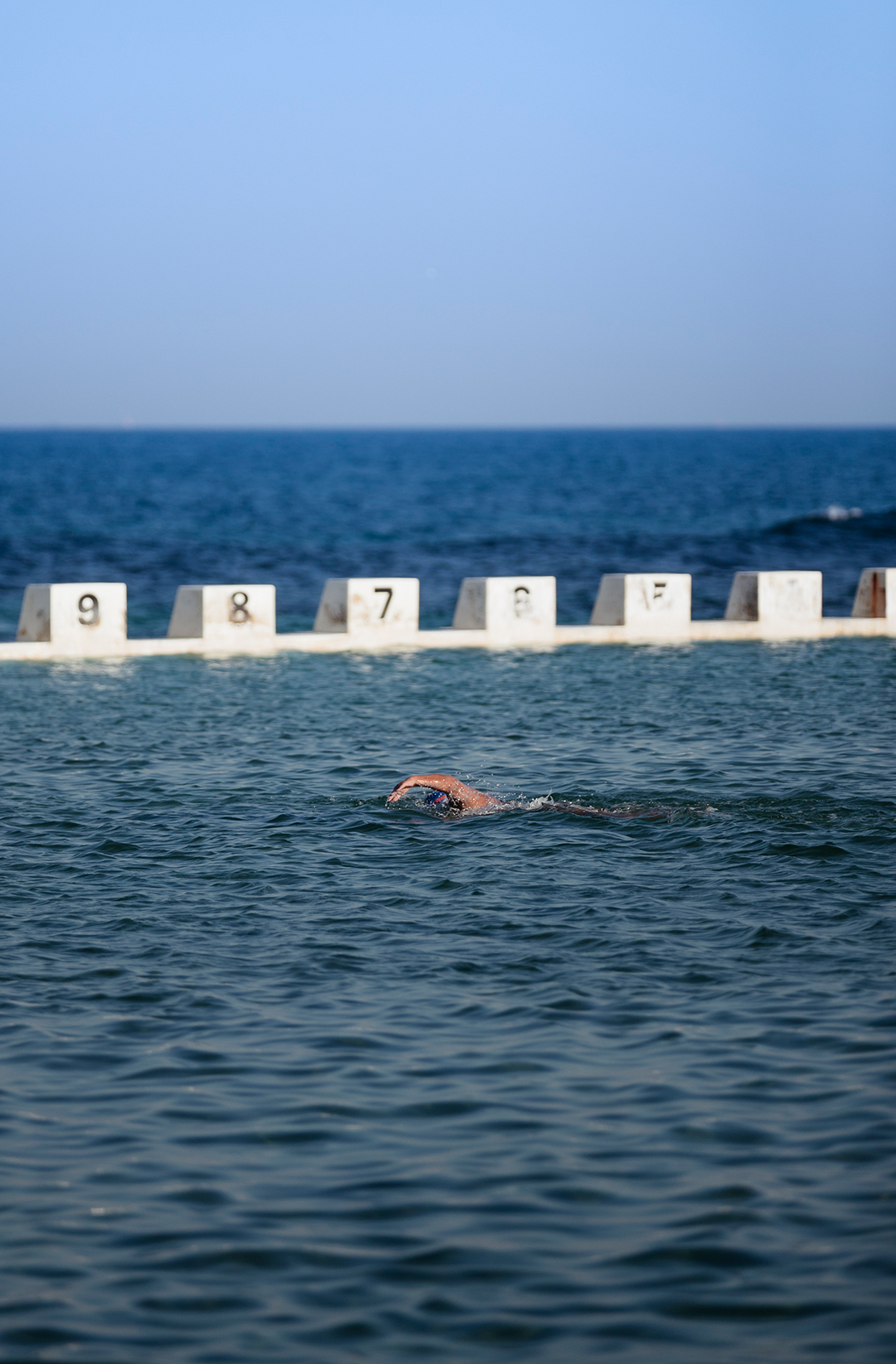 Having opened back during the 1930s, Newcastle's Merewether is one of the best in Australia for a plethora of reasons. As one of the most expansive in the Southern Hemisphere (making it the largest), this ocean pool remains free to visit to this day. Merewether also has a mix of black lines for the keen lappers out there and open areas if you're just here for a quick splash and dash.
Wylie's Baths
nsw
We know, we know. Coogee is a stealthy hoarder when it comes to keeping ocean pools around her coast (we're looking at you Giles and Ross Jones) but Wylie's Baths, if we had to choose, beats the lot. Founded by long-distance and underwater champion Henry Alexander back in 1907, this seaside pool was one of the first mixed-gender baths in Australia. These days this heritage-listed beauty houses a killer kiosk, pilates, massages and a cliff-hanging deck with one of the most insane coastal views around—which is great for when it's too cold for a swim.
Next up, check out the best natural pools in Australia.
Image credit: Destination NSW, Nate Johnston, Soft Rattles, Destination NSW