If filling your sweet, sweet time with virtual worlds, fantasy creatures and zen interfaces sounds like the perfect weekend, then get ready to kick your feet up and pop your brain on cruise control because we're coming at you with the best Playstation 4 games around.
Rattled with wild adventures and a whole lot of fun to treat your mind to, these are the gameplays that tick all the boxes, even for the complete Playstation 4 beginners.
Read on for the best Playstation 4 games.
The Best Playstation 4 Games Of 2022
Dreams
Dreams is the ultimate Playstation 4 game for budding or even seasoned creatives. From the brains behind LittleBigPlanet and Tearaway, this beauty allows you to create games, music, paintings, animation, sculpture, movies and anything in-between. You can opt-in for learning to design your own dreamworld or go 'dream surfing' and browse through a bunch of epic creations uploaded by other playsers.
Stranger Of Paradise Final Fantasy Origin
This new action RPG means whole new business for the FINAL FANTASY series. In this hardcore action game, Jack has to hazard a bunch of gauntlets to bring the light of crystals back to the kindom which has bee completely covered in darkness (major, we know). You'll basically have to fight your way through all the battles but fear not, there's multiple difficulty options and a wide selection of jobs and weapons to customise your party.
Summer In Mara
Summer In Mara is the one Playstation 4 Game you need in your life if you're keen to switch off the clock and do some maxo-relaxo. In this narrative, you'll take care of your own island and explore the ocean, while also dabbling in some mix farming and crafting. There's over 20 different islands to explore and over 300 quests to make Mora a 'better place'—which you'll do by exploring mechanics in a tropical archipelago.
Stray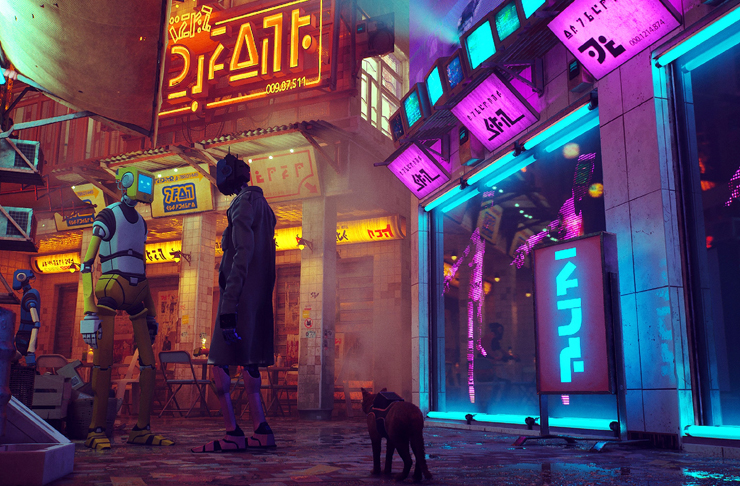 In Stray, you play as a stray cat but bear with us, it's not all streetscapes and scraps. Lost, alone and separated from family, you (remember—the stray cat) must untangle an ancient mystery to escape a long-forgotten cybercity and find the way home. Set amid the neon-lit alleys of a decaying cybercity and the murky environments of its seedy underbelly, you'll get to interact with the environment in playful ways and like c'mon, check those graphics *heart eyes*.
Dying Light 2
Dying Light 2 is a suspenseful action adventure that needs you to survive amongst your hostile post-apocalyptic surrounds of The City filled with a virus that has turned most of the population into monsters (sounds a little like the world at the moment.) You'll play the role of courageous Aiden Calwell who has the frightening responsibility of defeating the baddies and changing the course of The City's fate through combat whilst trying to stay human.
Far Cry 6
Set in the midst of Yara, Far Cry 6 is a tropical paradise stuck in a time warp, with your mission as local Yaran Dani Rojas is to become a guerrilla fighter and liberate your oppressed nation. You'll join the revolution and try your hand in overthrowing dictator Castillo's tyrannical regime. Games are loving the captivating exchanges of characters, return to third-person cut scenes and option of creating a femme version of the protagonist.
Sifu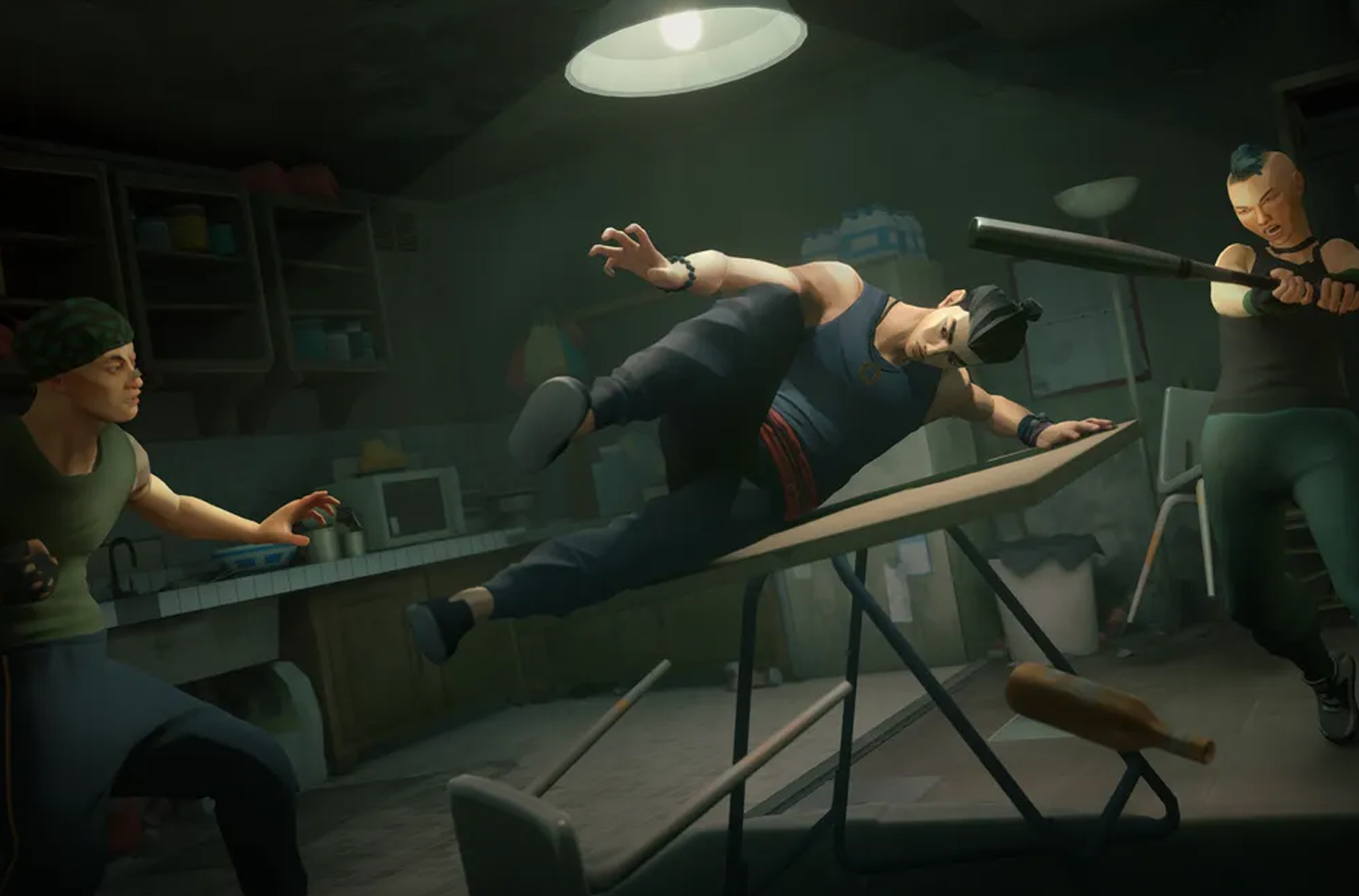 This brand spanking new game Sifu is the perfect mix of stylish yet gritty beat-em-up kung fu, featuring plenty of hand-to-hand combat set in a modern urban setting. You know you've got a winner when the creators are known for their solid graphics in the acclaimed 2017 Absolver release. After his family being murdered, the young kung fu student portagonist sets out on a plot for revenge ready to find vengeance on those who killed those he loved most. You'll love the fast pace and realism of the fight scenes.
Aliens: Fireteam Elite
Aliens: Fireteam Elite takes place several decades after warrant officer Ellen Ripley died in the name of protecting humanity from the deadly xenomorphs in Aliens 3. The quest boasts some awesome visual variety and has four unique chapters to keep you entertained and avoid the game getting dull. And with a stack of extra upgrades and add-ons, your weekend of gaming is definitely sorted.
Evil Dead
If you're after a team player game, then look no further than Evil Dead. This over the top PVP multiplayer smash hit throws you and three buddies right into the action playing as four lone survivors desperate to survive. From the iconic characters, off-the-wall visuals and ability to choose to play as 'good' or 'evil', we know you're going to love this spin off for the original Evil Dead films.
Sniper Elite 5
Promising the most stunning graphics yet, Sniper Elite 5 is the latest installment from the award-winning series that offers some seriously unbeatable sniping, enhanced kill cams and tactical third-person combat to help you fight your way across some of the best real-world maps yet. Set in 1940s france, you'll be part of a covert US Rangers operation targetting the Atlantikwall fortifications along the cost of Brittany, eventually uncovering a secret Nazi project that has the potential to cause mass destruction and further carnage. We know you'll be immediately hooked.
The Quarry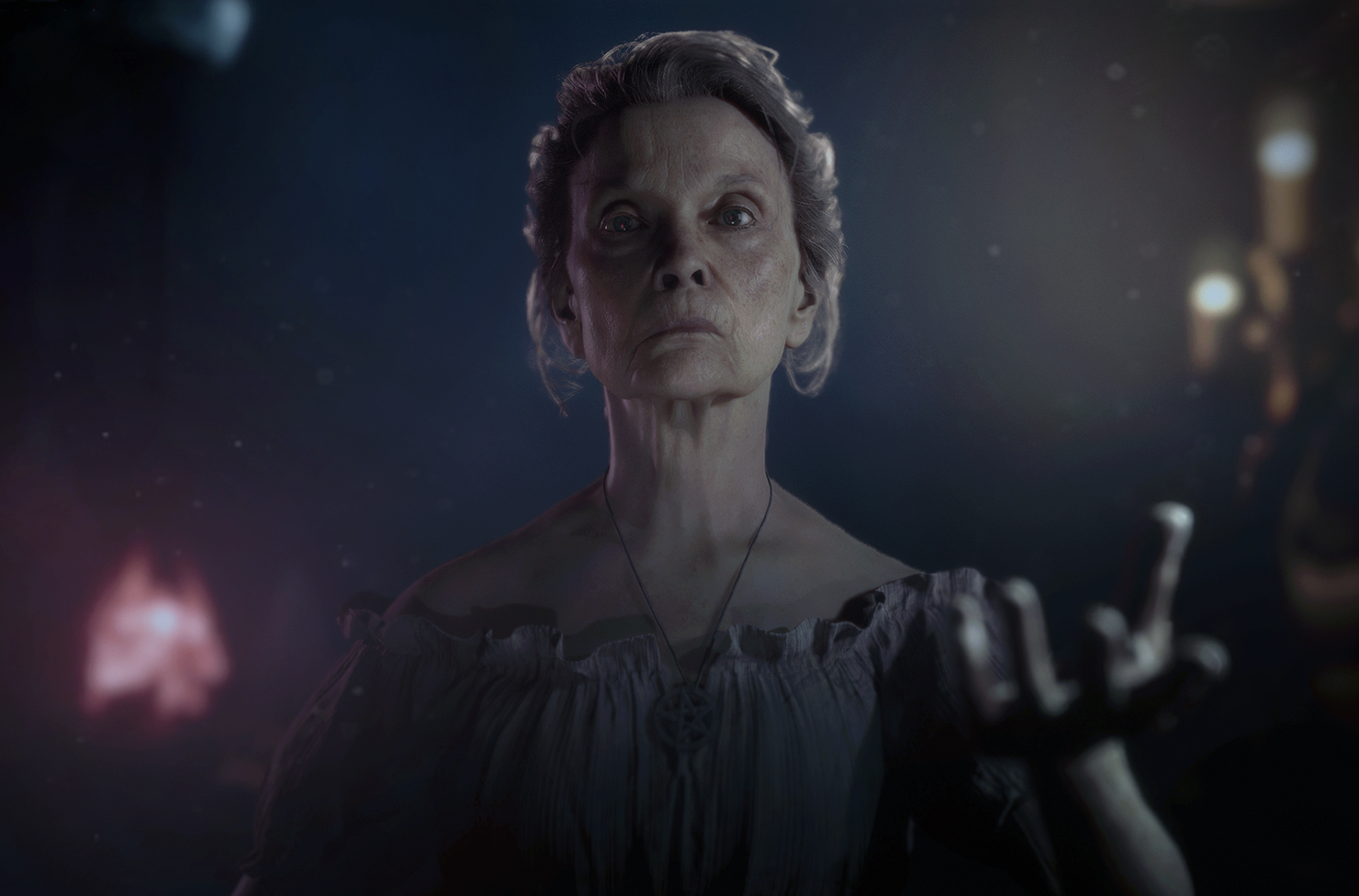 In this Summer-camp-gone-wrong tale The Quarry, you'll have to choose whether you save your pals or run for your life from the blood drenched locals in this new hit release. Users are loving the cutting edge facial capture, lighting techniques and incredible performances from a star Hollywood cast that bring this story into reality with plenty of suspense and gore to keep you guessing what will appear next. Watch your back, as you never know who's watching you.
Teenage Mutant Ninja Turtles: Shredder's Revenge
It seems that the TMNT Franchise can do no wrong with this new value-for-money PS4 Shredder's Revenge release that will reunite you with your favourite turtle gang beating up the baddies and carrying on their legendary 1980s legacy. You can face off against the evil Shredder and his Foot Clan solo, or can choose to bring in some mates to play with up to four players simultaneously giving you better odds of defeat and glory, all whilst getting a major dose of nostalgia.
The Best Playstation 4 Games Of 2021
KENA
For those of you out there who love a solid plot and some story-driven action-adventure, pull your attention over to the hotly anticipated KENA. Play as Kena, a young Spirit Guide travelling to an abandoned village in search of the sacred mountain shrine. You'll get to find and grow a team of tiny spirits known as the Rot who maintain balance by decomposing dead and rotting elements (just casually). You can enhance your companions' abilities, create new ways to manipulate the environment and uncover the secrets of a forgotten community hidden in an overgrown forest where wandering spirits are trapped.
Horizon Forbidden West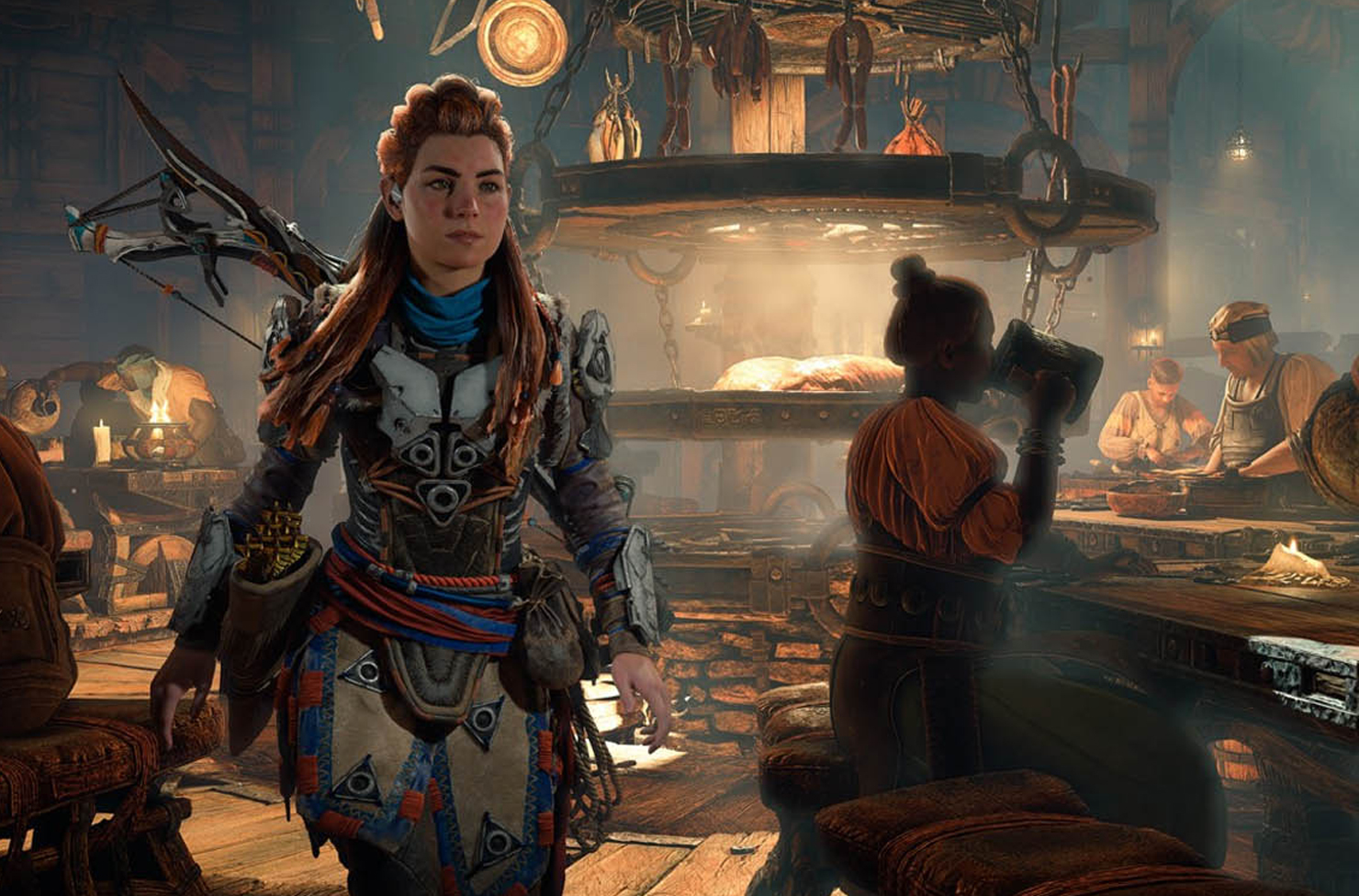 It's one of the biggest Playstation games of 2021 so prep yourself for Horizon Forbidden West. Set in the post-apocalyptic world of Horizon, you'll join Aloy as she braves the Forbidden West, explores distant lands, fights bigger machines and encounters new tribes. This one counts as one of our favourite RPG adventures so get around it.
It Takes Two
This genre-bending adventure has been rated as one of the best games of the year time and time again thanks to its innovation, uniquely varied gameplay and emotive storytelling that all work together in creating a highly entrancing and creative journey. Award-winning studio Hazelight has been responsible for other critically acclaimed games such as Brothers: A Tale of Two Sons and A Way Out, so you know you're in for a stellar visual experience.
Synth Riders
We'll take any reason to get us up and dancing, so Synth Riders is the perfect dreamy VR freestyle dancing revolution ready to let you lose yourself in the music whilst having a great time. With the option to meet friends or family in the multiplayer world or ride the rails solo, you'll love the funky music choices and be able to see why so many people have gotten in on the action over the past year.
The Best Playstation 4 Games Of All Time
Red Dead Redemption 2
Red Redemption 2 is indisputable, it's bible and it's one of the best damn Playstation 4 games of all time. Why? It cops some mean motion capture like you wouldn't believe. The wild west era is over, and the dawn of the modern age has begun. After a robbery gone wrong, outlaw Arthur Morgan is forced to flee but as lawmen and bounty hunters hunt down his gang, Arthur has to make a choice between his own ideals and loyalty to the gang as they rob, steal and fight their way across the rugged American heartland.
Grand Theft Auto V Premium Edition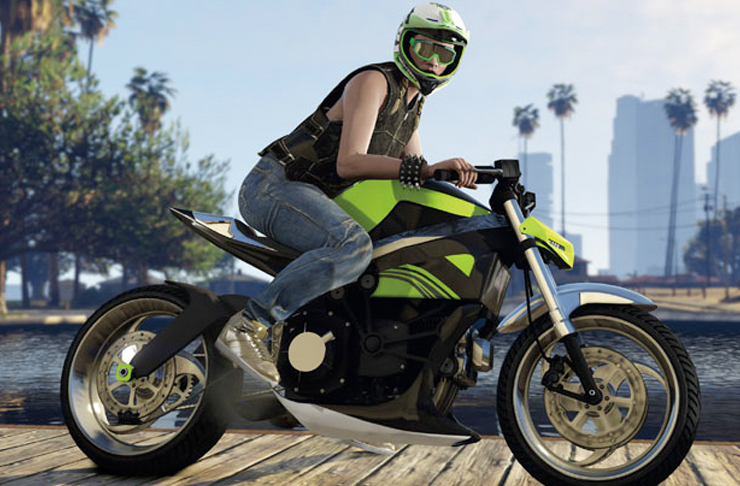 If you've been a Playstation fiend since the dawn of time, we don't have to explain to you why Grand Theft Auto V is one of the best damn games ever. When a young street hustler, a retired bank robber and a terrifying psychopath land themselves in trouble, they have to pull off a series of mega dangerous heists to survive in a city in which they can trust absolutely nobody. It'll put you in flight or fight mode to say the least.
Apex Legends
Price: Free
Not everybody loves shooter games but hey, if the shoe fits we are not judging because Apex Legends is one of the best free Playstation games around. Filled with legendary characters with some all-powerful abilities to team up to battle on the fringes of the Frontier, you'll get to delve into tactical squad play and a whole new type of Battle Royale experience.
Best Single Player Playstation 4 Games
The Sims 4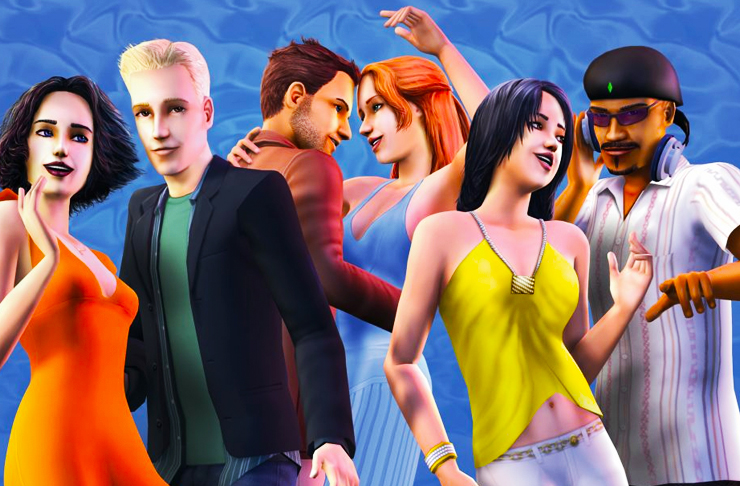 The Sims 4 is the best single-player Playstation 4 game ever—there, we said it. If you're not into the beat-em-up, action RPG or shooter-style situation, you cannot, we repeat, cannot go past the beauty that is The Sims 4. It's the type of game that gives you more therapy than therapy itself (would we count it as self-care, absolutely) and allows you to take hold of the simulation that is SimNation and play god with just about everything. Build your dream home, explore different worlds, create customised sims and get rich (or you know, apply those cheats, no one will know).
Tomb Raider: Definitive Edition
Think Lara Croft but in unprecedented high definition. If you're simultaneously a fiend for some cinematic gold and playing by your lonesome, get your hands on Tomb Raider: Definitive Edition. Rebuilt especially for Playstation 4, it's the finer details to this gameplay that really make a difference. To survive her first adventure and uncover the island's deadly secret, Lara has to endure high-octane combat, customize her weapons and gear, and overcome a slew of grueling environments.
The Best Playstation 4 Games To Relax
Journey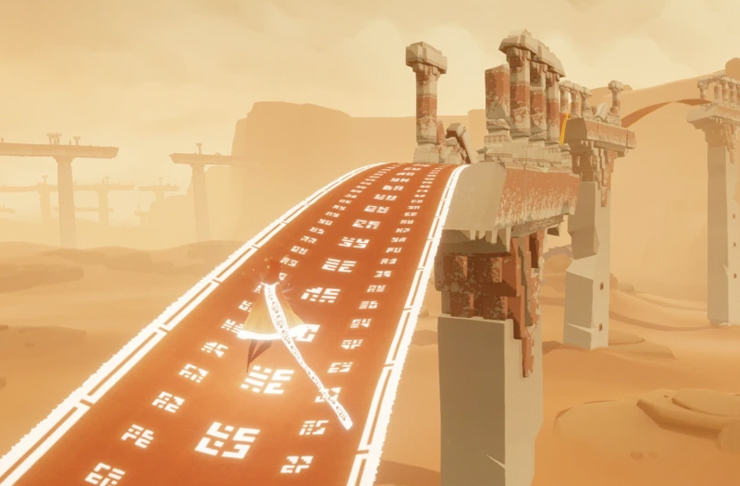 We hear you. It's Friday night, the work-week is finito and you're ready to wind down for the night sans another true crime doco on Netflix. Enter—Journey. This super relaxing Playstation 4 game is god-tier when it comes to design. You'll get to explore vast deserts and primitive ruins, all to uncover the long-lost secrets of a forgotten civilisation. With your little nameless, nomad at hand, it's all about taking the time to explore the wilderness, not to mention, you'll want to pay particular attention to the award-winning musical score.
ABZÛ
By no coincidence at all, the creators behind Journey have also brought you ABZÛ, their seriously mesmerising underwater adventure game too good not to include in this list. Perform 'aqua-batics' as the diver, discover hundreds of underwater species, interact with schools of fish and float in epic seascapes. If that doesn't send you into a sweet abyss of calm, we don't know what will.
Now keep playing for the best Nintendo Switch games.
Image credit: Playstation
Editor's note: Urban List editors independently select and write about stuff we love and think you'll like too. Urban List has affiliate partnerships, so we get revenue from your purchases.