Skincare is everywhere right now—but not all skincare is created equal. While some people with perfect skin swear by soap, water and whatever scrub happens to be in their shower, others with seriously enviable complexions will convincingly tell you it's all thanks to an eye-wateringly expensive serum. Our point is, finding the right skincare is a highly personal experience. Something that not only needs to be dictated by your individual skin concerns but also by your personal ethos and your budget.
But where do you actually start? Having tried countless products over the course of our careers, we feel confident that we've developed a relatively clear picture of what brands consistently come out on top. We're talking skincare that stands up to the hype with tried and tested, time-honoured favourites that make our skin (and by default, ourselves) feel our very best.
Below, we've rounded up the best of the best skincare brands, from affordable drugstore offerings to personalised prescriptive skincare, French pharmacy favourites, and luxe solutions for problem skin so that you can hopefully make more informed and conscious decisions when it next comes time to shop.
SkinCeuticals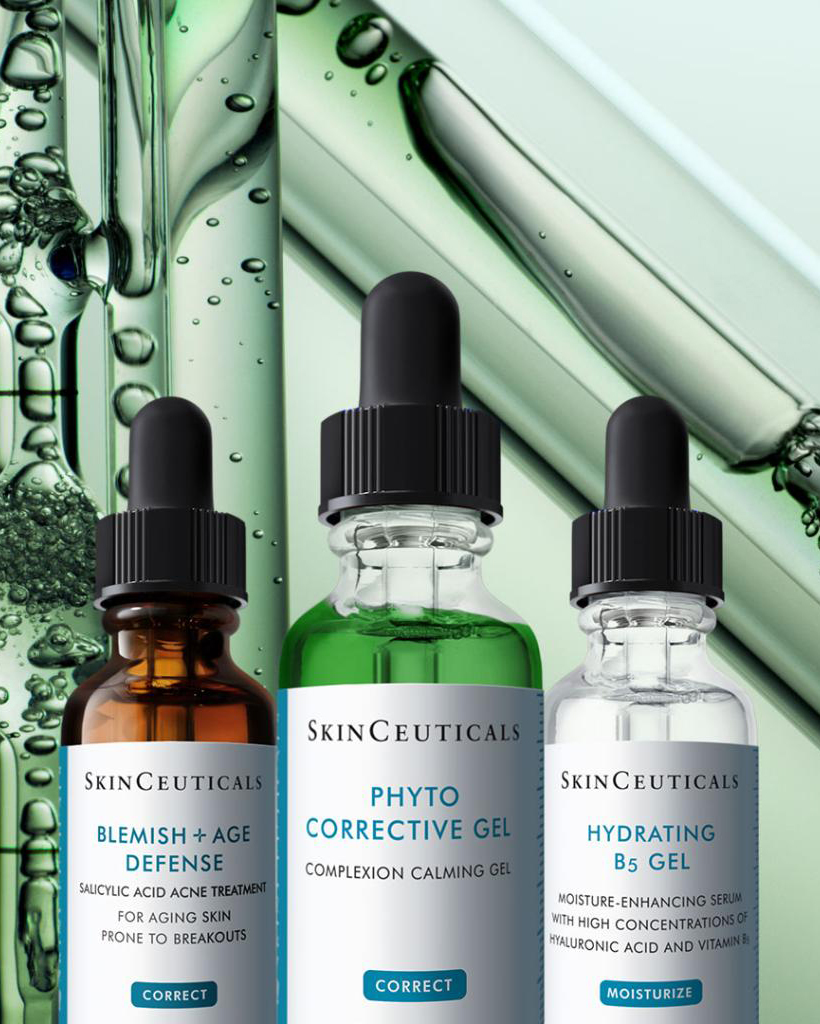 SkinCeuticals has been a leader in skin care for over two decades thanks to its science-backed approach. Widely recommended by dermatologists, celebrities and beauty editors alike, the extensive skincare line has a serum or product designed to treat nearly every problem or skin concern.
Check it out if you like your skincare products effective, potent and backed by science—with the price tag to match.
Hero products: C E Ferulic Serum, Triple Lipid Restore, Blemish + Age Defence Serum
Emma Lewisham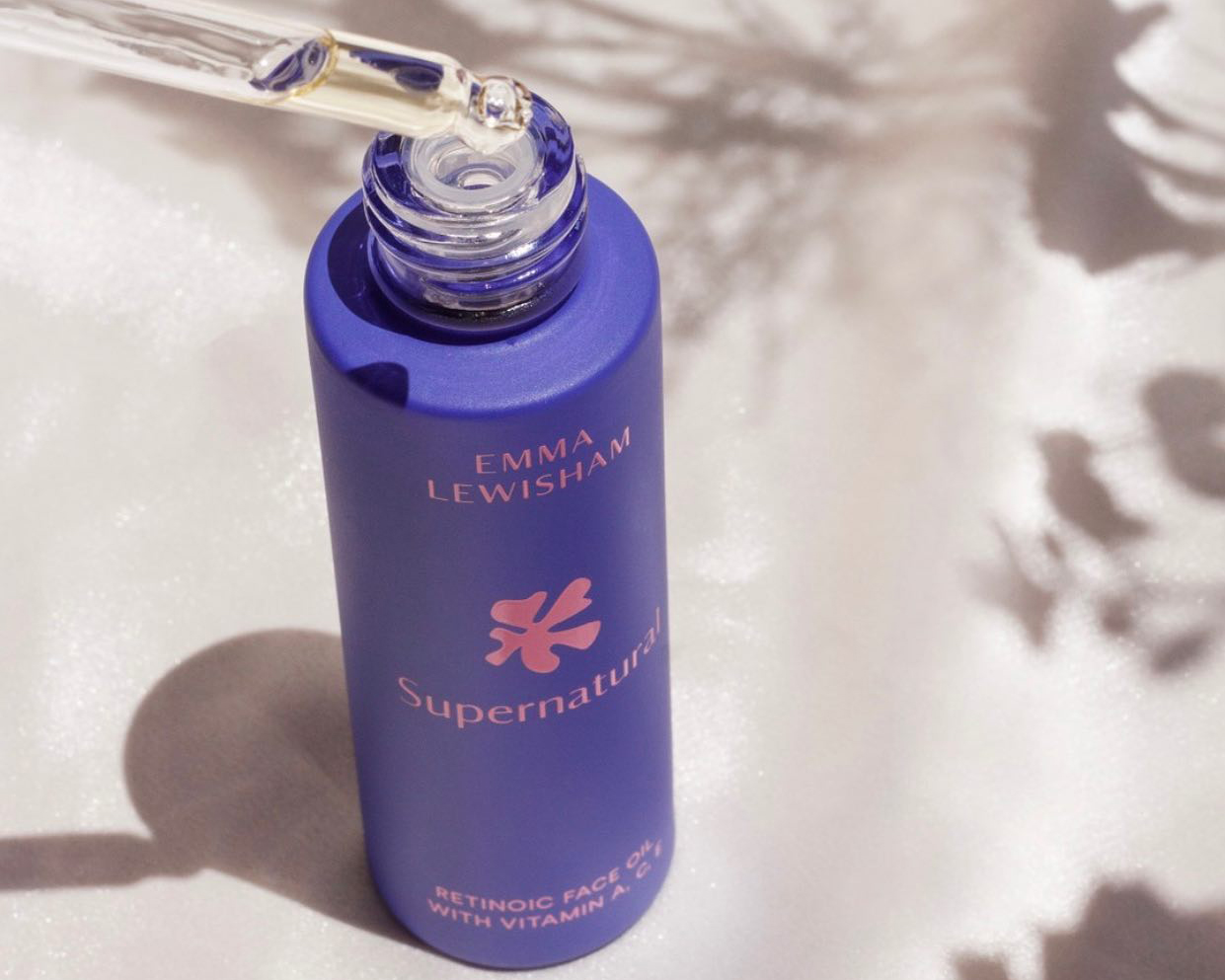 Setting out to redefine beauty industry norms, Emma Lewisham launched in 2019 and has since become a top-shelf staple in many beauty routines—and for good reason. Apart from creating results-driven and scientifically-backed products that tackle a variety of common skincare concerns, the brand is also highly environmentally-conscious (being the world's first carbon-positive beauty brand). Emma Lewisham offers everything from refillable packaging to traceable ingredients and an incredible circular recycling program for its packaging.
Check it out if you want luxurious, results-driven products that are great for your skin and easy on the planet.
Hero products: Supernatural 72-Hour Crème, Supernatural Vitamin A Face Oil, Skin Reset Serum
The Secret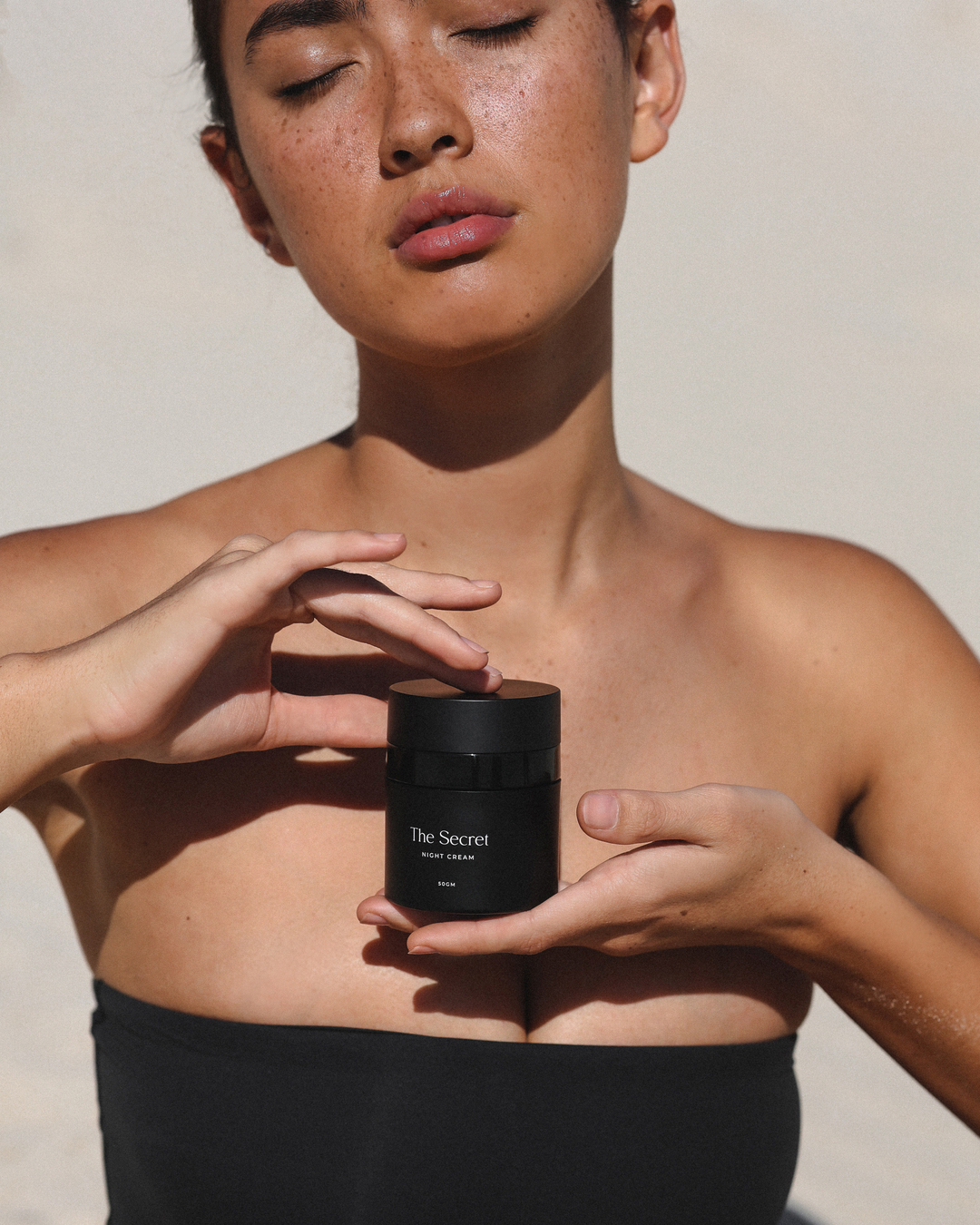 Developed by Perth-based Dr Clara Hurst and Dr Deb Cohen-Jones, Aussie skincare brand The Secret started gaining popularity thanks to its bespoke approach and incredible results. With a simple consultation process, the brand will tailor you a personalised prescription treatment plan with each product being created for you when you order, ensuring potency and effectiveness. As a bonus, the team is available to support you along your skincare journey and answer any questions you might have. In 2022, The Secret also launched refillable packaging, which we love to see.
Check it out if you have problematic or acne-prone skin and want to see serious results.
Hero products: Acne Spot Treatment, The Serum, Stress Repair Spot Treatment
IT Cosmetics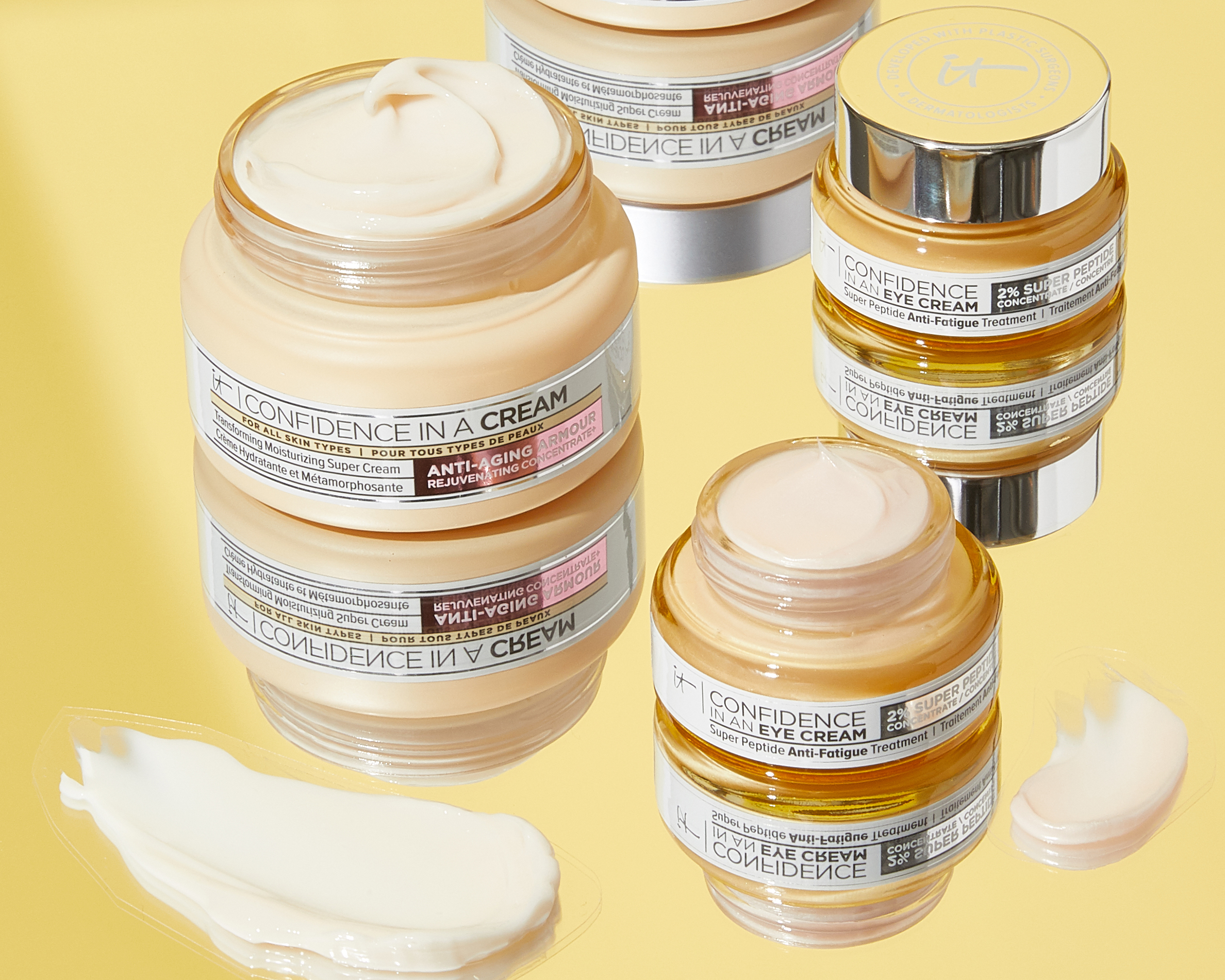 "Your skin, but better" is the MO at IT Cosmetics. While it is their legendary CC+ Cream SPF 50 that made them famous, the brand's line of solutions-focused skincare is well worth a look-in too. There are three ranges to choose from. The "Bye Bye" range features targeted serums formulated for specific concerns like lines, dark spots, breakouts, and pores. The "Hello Results" range includes simplified products with double the results, like a daily retinol serum-in-cream and a glycolic peep and facial oil in one. Our favourite range is the "Confidence" collection, which ticks off essentials like cleanser and moisturiser, but in supercharged formulas that deliver big results.
Check it out if you want targeted products that can deliver results.
Hero product: Confidence in a Cream Supercharged Hydrating Moisturiser
CeraVe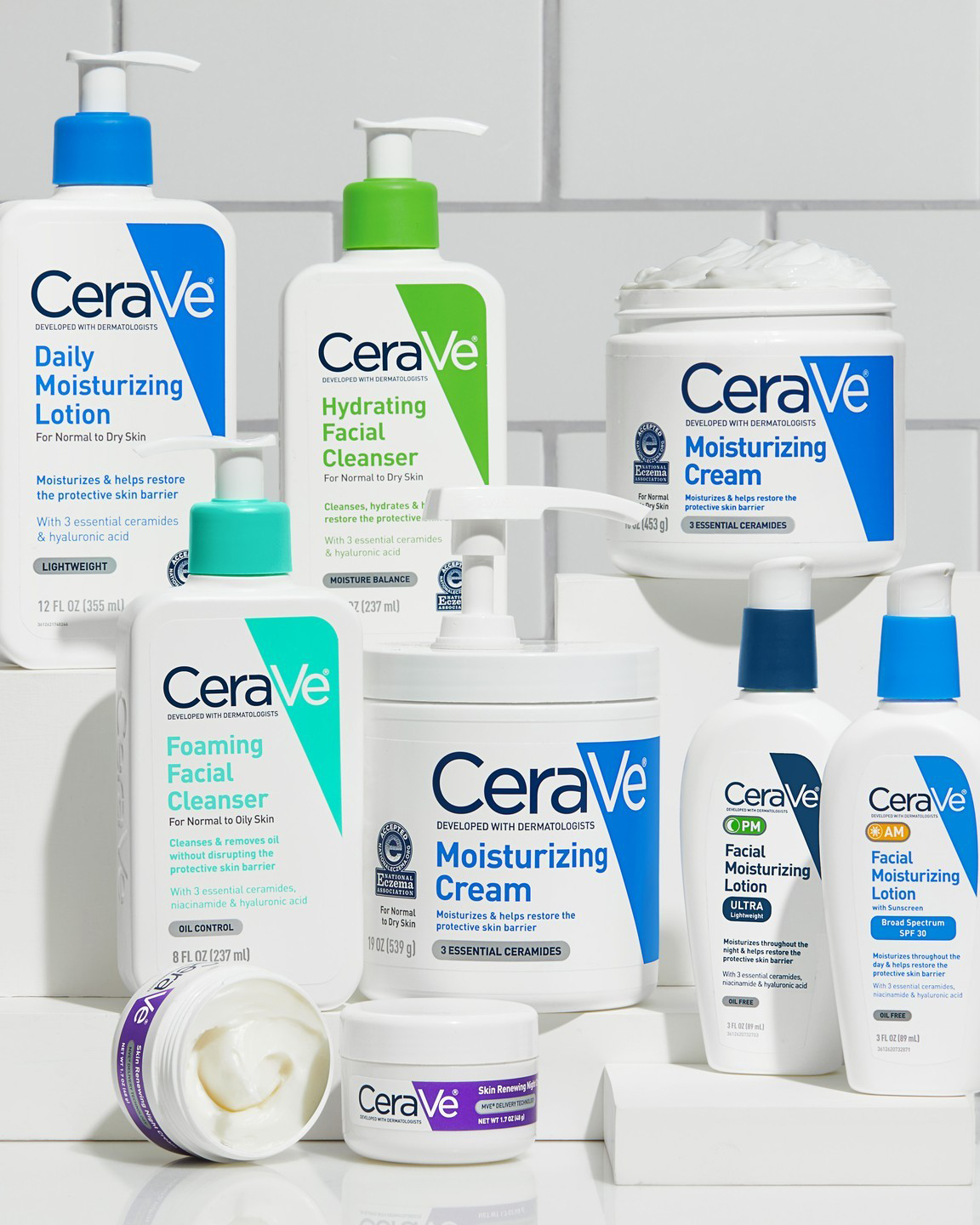 Regularly recommended by dermatologists, Cerave has recently discovered a new wave of popularity thanks to going viral on social media. However, the brand has long been a skincare staple thanks to its wallet-friendly formulas that focus on protecting and restoring the skin's barrier through the addition of ceramides, hyaluronic acid and niacinamide.
Check it out if you want simple, no-frills products to keep your skin calm and balanced without breaking the bank.
Hero products: Hydrating Cleanser, SA Smoothing Cleanser, Hydrating Hyaluronic Acid Serum
Sulwhasoo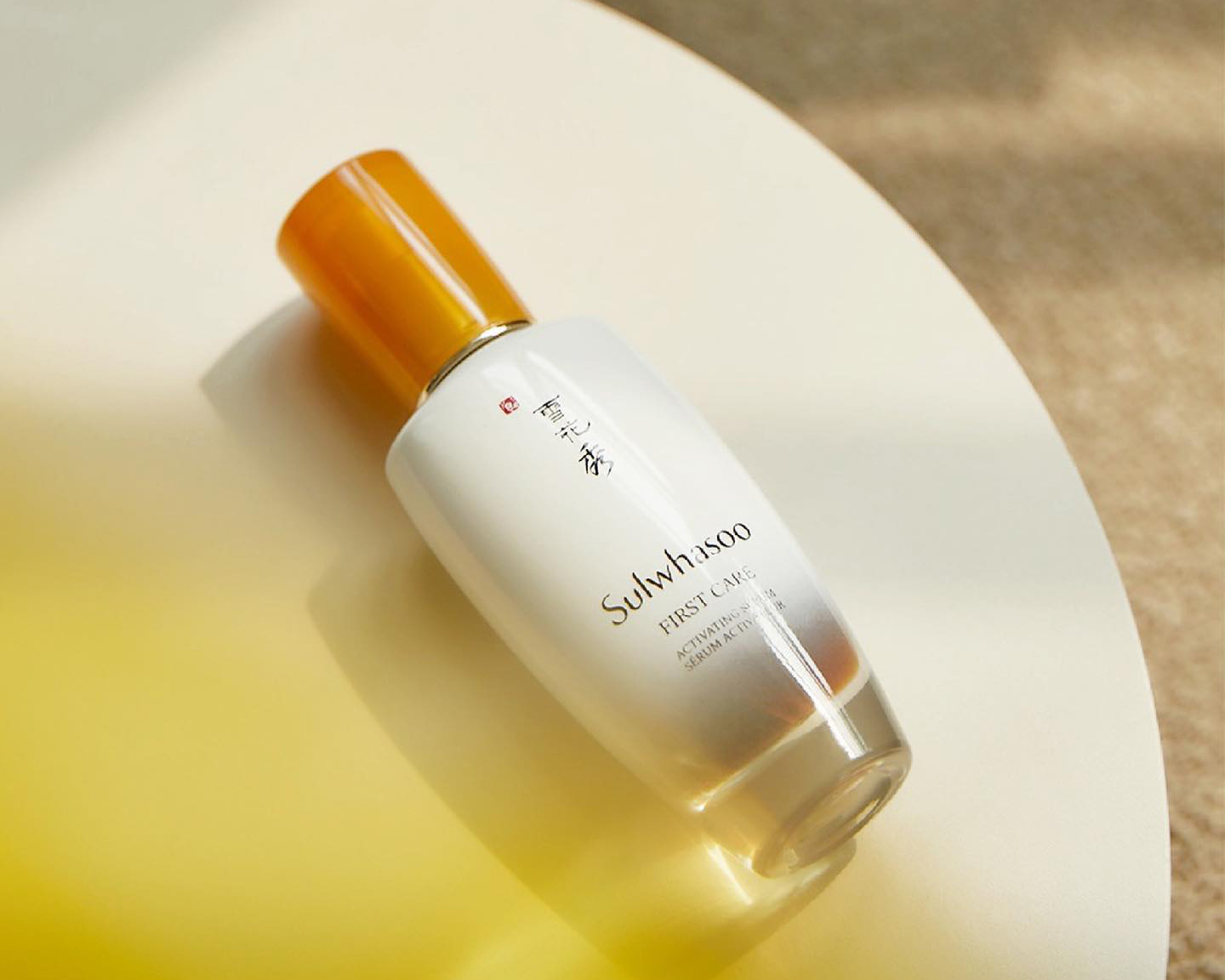 For those in the know, Korean skincare is where it's at. And heritage brand Sulwhasoo is easily one of the best Korean skincare brands in the world. The luxurious range from this beloved heritage brand is centred mostly around the healing properties of Korean ginseng, which can help your skin's circulation and collagen production. With reviews like "best serum I've ever used" everywhere online, the hype is real for Sulwhasoo. Each product has a ritual to follow too, with the idea that a skincare routine can be a mindful, peaceful moment of self-care.
Check it out if you're ready to invest in high-end products, you want a blissful skincare ritual, and your key concerns are dullness and lack of hydration
Hero products: There are a few, but if we had to pick it'd be the First Care Activating Serum, Concentrated Ginseng Renewing Cream and Concentrated Ginseng Renewing Rescue Ampoule
esmi Skin Minerals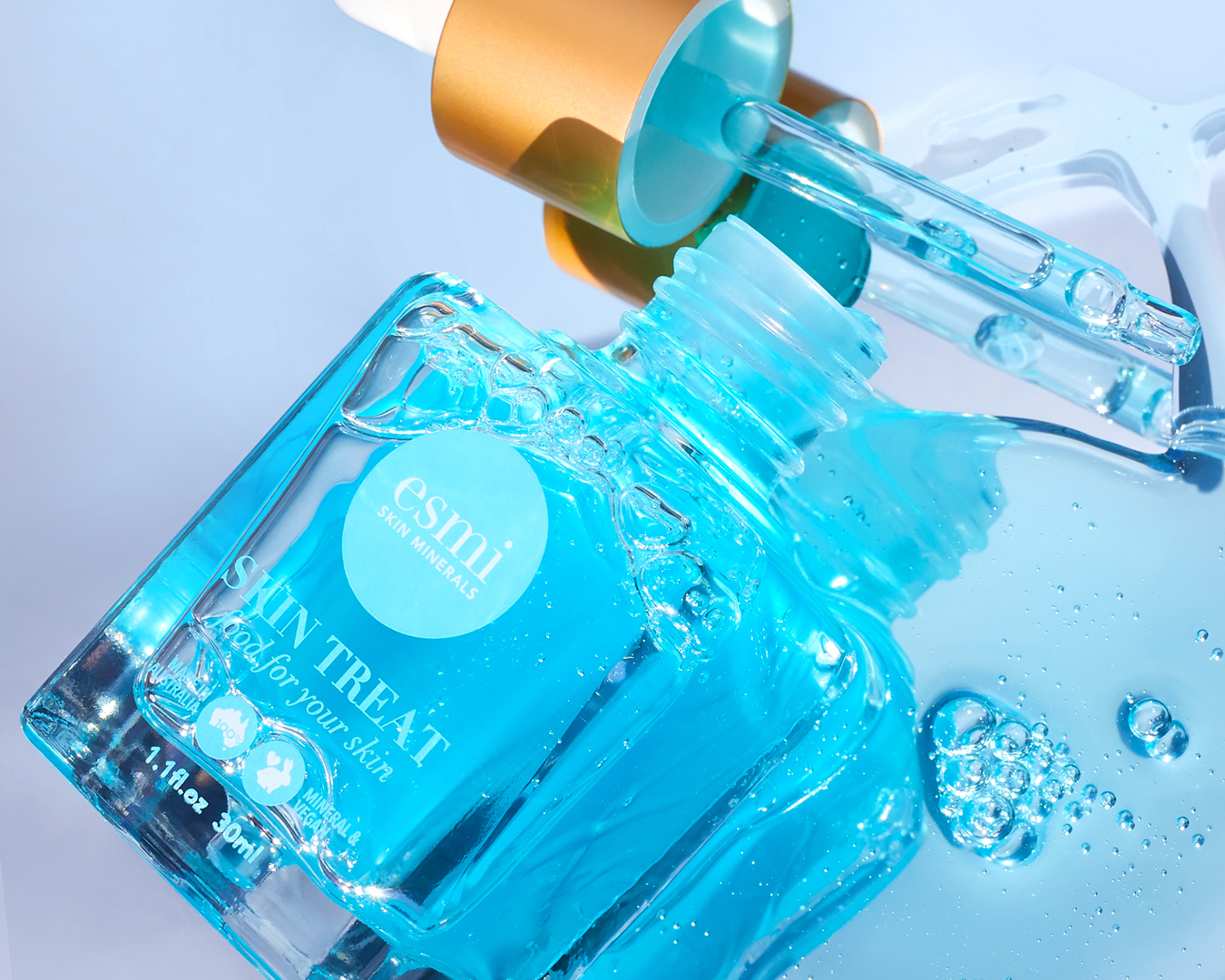 Esmi Skin Minerals is an Australian brand that is all about skin health—specifically your skin barrier and its delicate ecosystem. Each product in the expansive range has been designed to treat and support your skin barrier, honing in on issues like redness, dehydration, and dryness. The esmi Skin Minerals philosophy is all about no harsh chemicals or filler ingredients—just the good stuff your skin actually needs. The brand offers free skin consultations to ensure you pick the right products based on your skin and your lifestyle—and so that you're able to customise your esmi routine from the get-go too.
Check it out if you want a customised skincare routine built to suit your skin concerns and your lifestyle.
Hero products: The bright blue esmi Hyaluronic Hydrating Serum is Sephora's top-selling serum.
La Roche Posay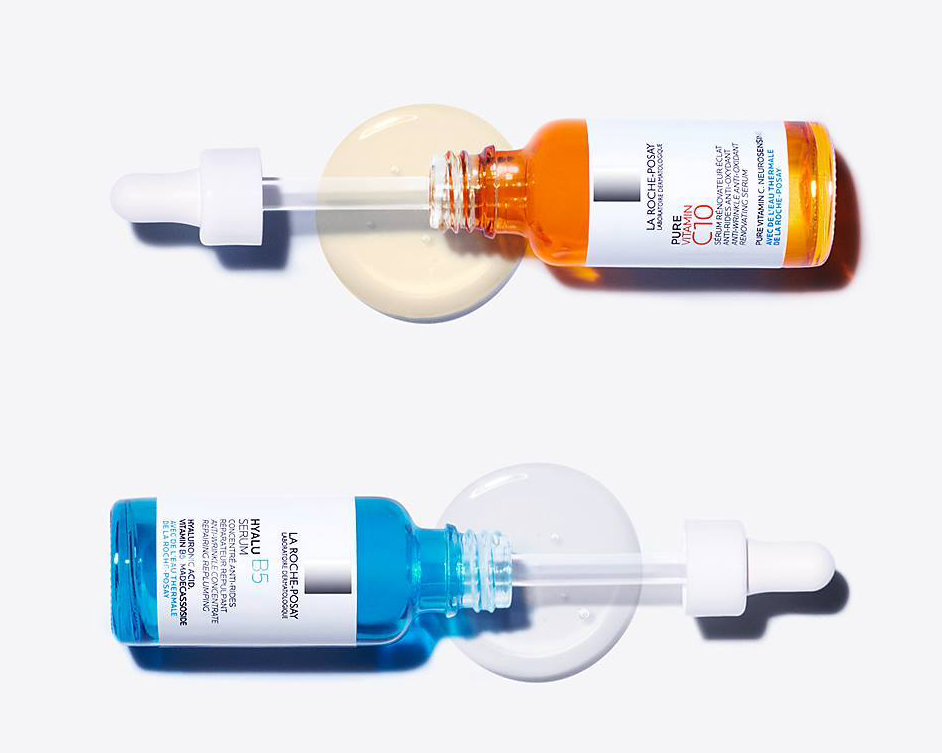 Shopping for skincare at the chemist is easy to overlook, but if you're familiar with all things French pharmacy, you know La Roche Posay shouldn't be slept on. The widely available cult-French skincare brand delivers affordable yet high-end style formulas designed to target specific skincare concerns and a broad range of products suitable for nearly all skins.
Check it out if you have sensitive, red or breakout-prone skin or prefer a gentle and budget-conscious approach to skincare.
Hero products: Rosaliac AR Intense Anti-Redness Serum, ​​Effaclar Duo (+) Acne Moisturiser, Toleriane Sensitive Prebiotic Moisturiser
Kiehl's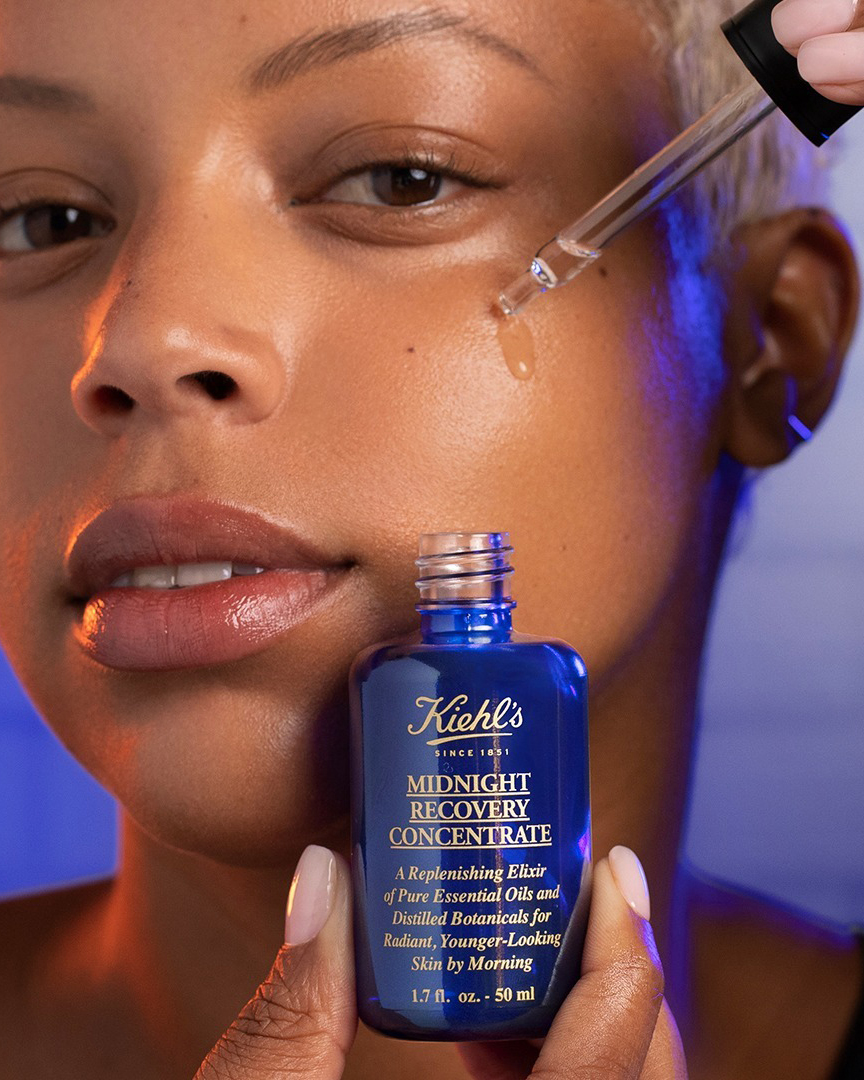 Starting as an apothecary in 1851, Kiehl's is about as experienced as a skincare brand can get. With various products ranging from cult-skincare staples to reliable best-sellers and no-fuss favourites, this quality and heritage brand truly has a product to suit everyone - and every skin type.
Check it out if you want to add some tried and tested favourites from a heritage brand to your routine.
Hero products: Ultra Facial Cream with Squalane, Midnight Recovery Concentrate, Calendula Deep Cleansing Foaming Face Wash
Rationale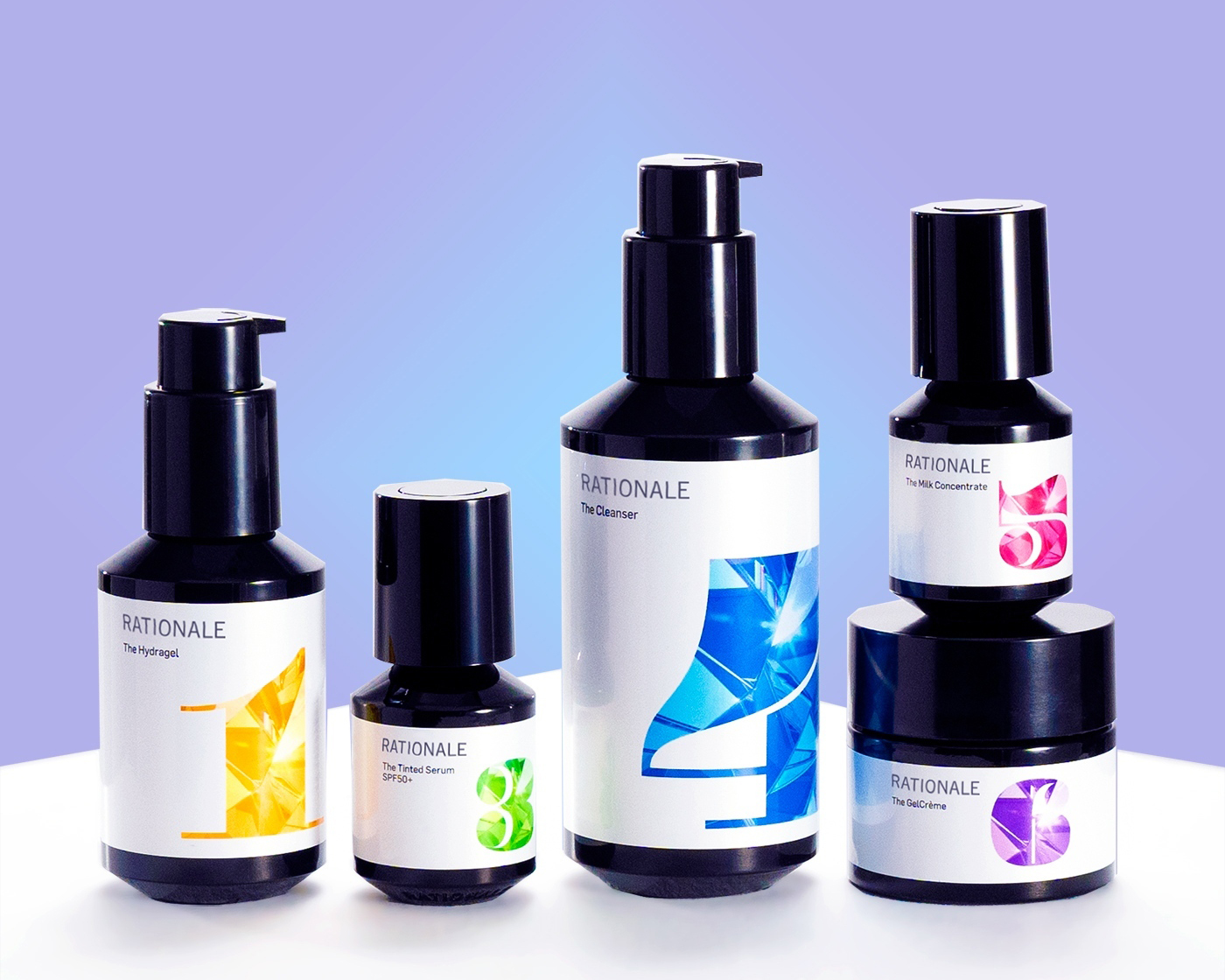 Australian skincare brand Rationale is serious about skincare, particularly about repairing the damaging effects of solar and free radicals on the skin. While you may know the brand for its Essential Six (six product collections designed to treat specific skin concerns), individual products can easily be integrated into your existing skincare routine, or mix-matched to suit your skin's needs.
The Rationale offering extends beyond products, with a trained team able to offer in-depth consultations and facial treatments at dedicated salons to ensure you select the right products for your specific skin concerns. Though pricey, Rationale's tinted SPF is one of the best in the biz.
Check it out if you like potent, luxurious skincare served up with a side of science and expert consultation.
Hero products: #3 The Tinted Serum SPF50+, #4 The Cleanser, #1 The Crème
The Ordinary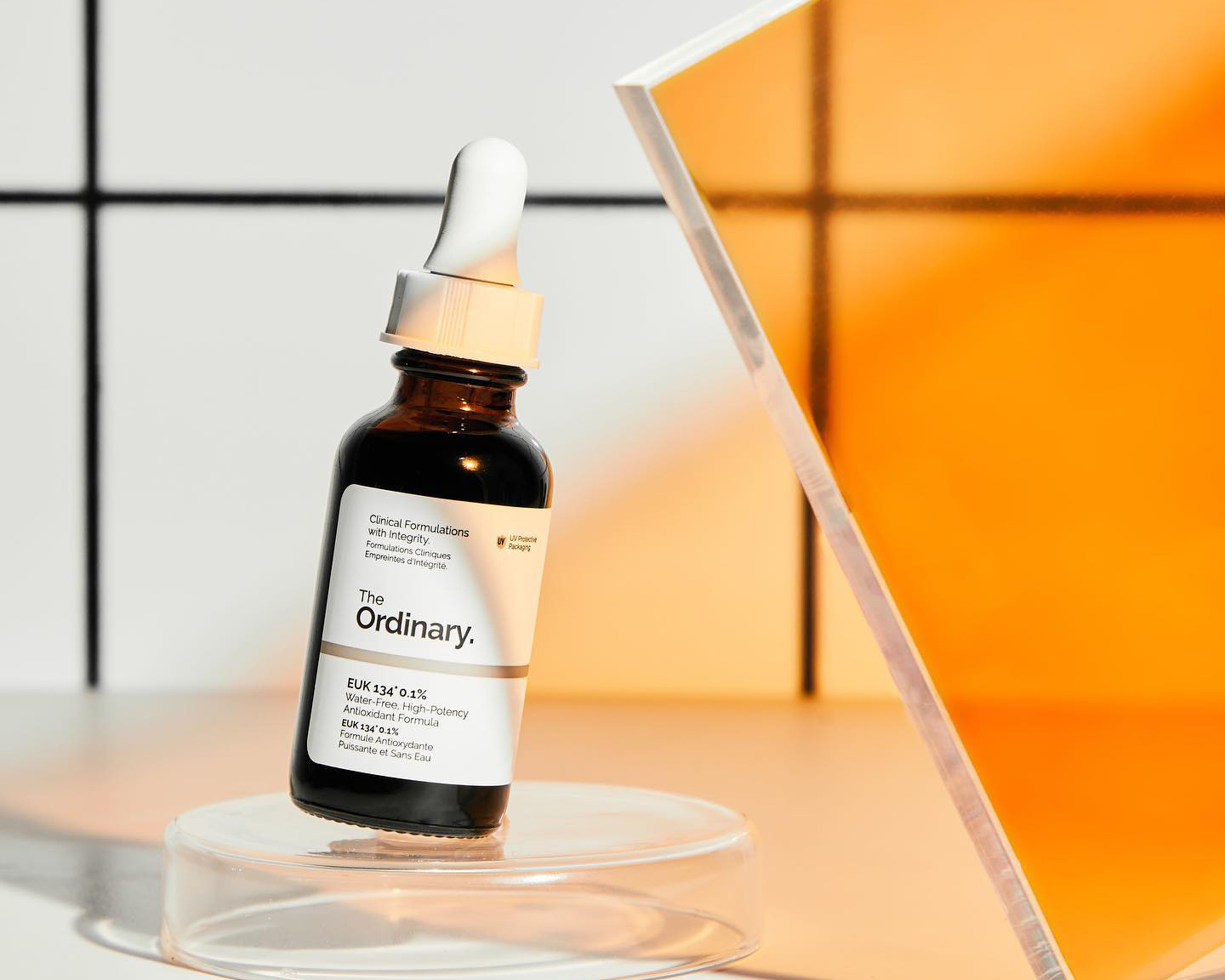 The Ordinary is all about no-fuss, affordable skincare with paired back packaging and marketing. With products listed by ingredients and concentrations, you might need to do a bit of research before jumping into the brand. Still, once you know what you're looking for, you'd be hard-pressed to find a more affordable way to update your beauty routine.
Check it out if you want to add specific ingredients to your routine that won't cost you more than a cup of coffee (or two).
Hero products: Hyaluronic Acid 2% + B5, Squalane Cleanser, Niacinamide 10% + Zinc 1%
Augustinus Bader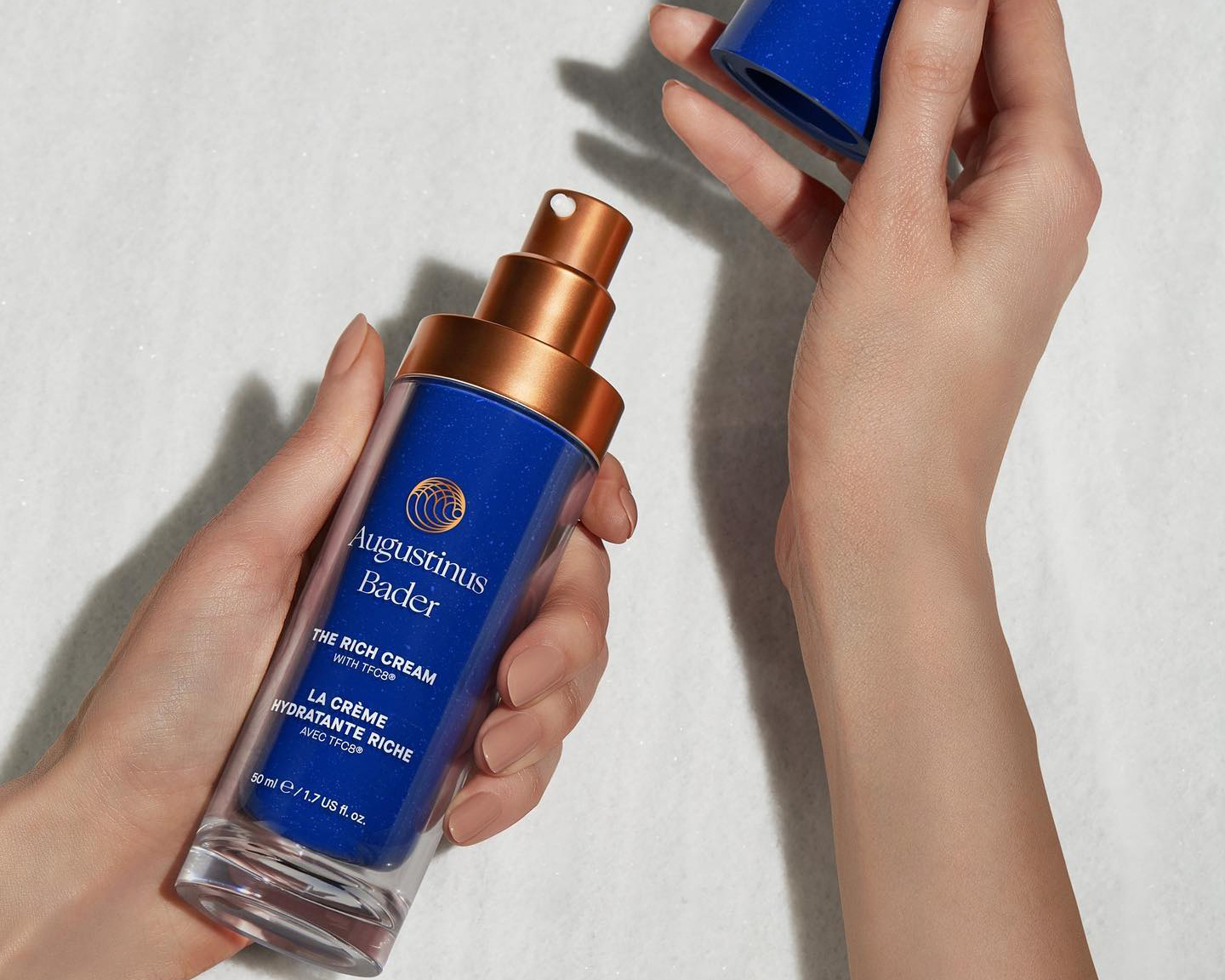 Developed by a stem-cell scientist who famously spent the majority of his career working alongside burn victims, Augustinus Bader's blue bottles have been seen in endless celebrity bathrooms. The brand was initially launched with a single moisturiser containing a combo of 40 ingredients and the brand's patented TFC-8 complex designed to support the skin's natural renewal processes.
Check it out if you want seriously luxurious and nourishing celebrity-approved products with a price tag to match.
Hero products: The Cream, The Light Cream, The Rich Cream
Grown Alchemist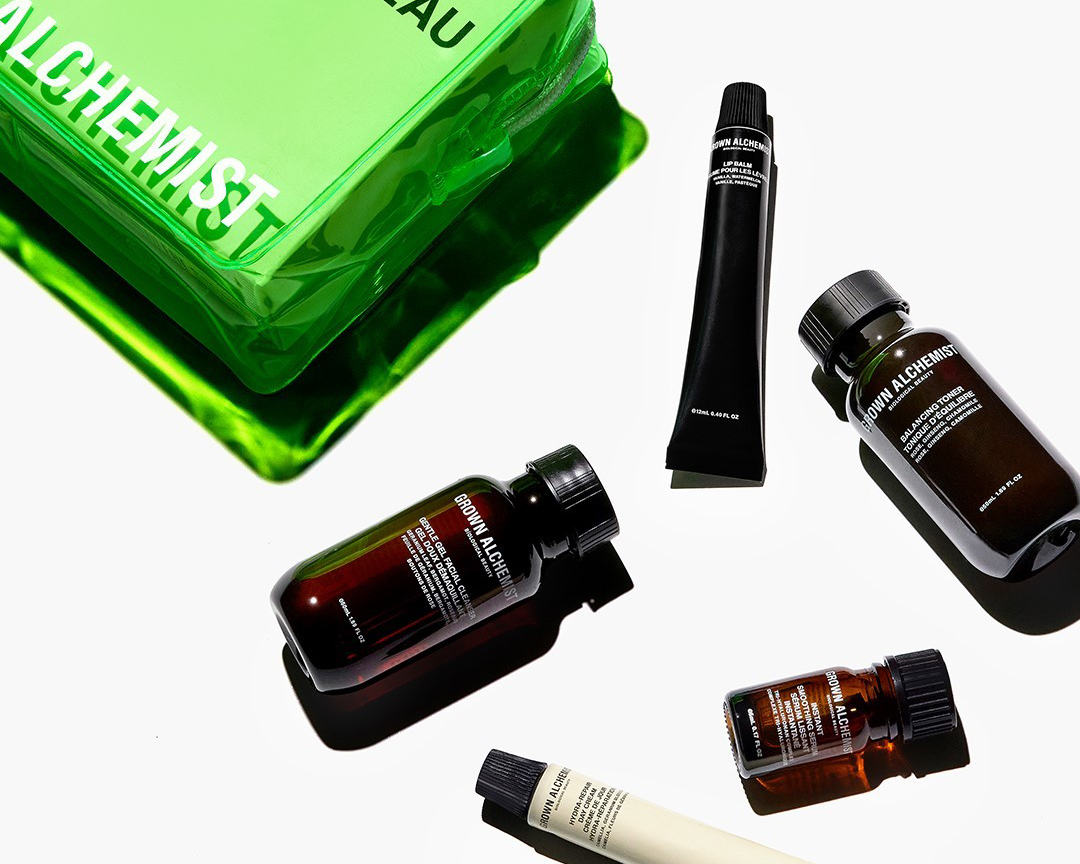 Grown Alchemist is an Australian skin, body and haircare brand that has earned its stripes over the years in the world of natural beauty. Founded by brothers Keston and Jeremy Muijs, the sleek line's philosophy is science meets plant-based ingredients, packaged up in ultra-cool unisex tubes and bottles. While their natural shampoo and conditioner duo is a cult favourite, their diverse and effective skincare has also made waves, earning a permanent residency on many beauty guru's top shelves.
Check it out if you want simple, natural skincare that works.
Hero products: Natural Hydrating Mineral Sunscreen SPF30, Regenerating Night Cream, Instant Smoothing Hyaluronic Acid Serum
Ella Baché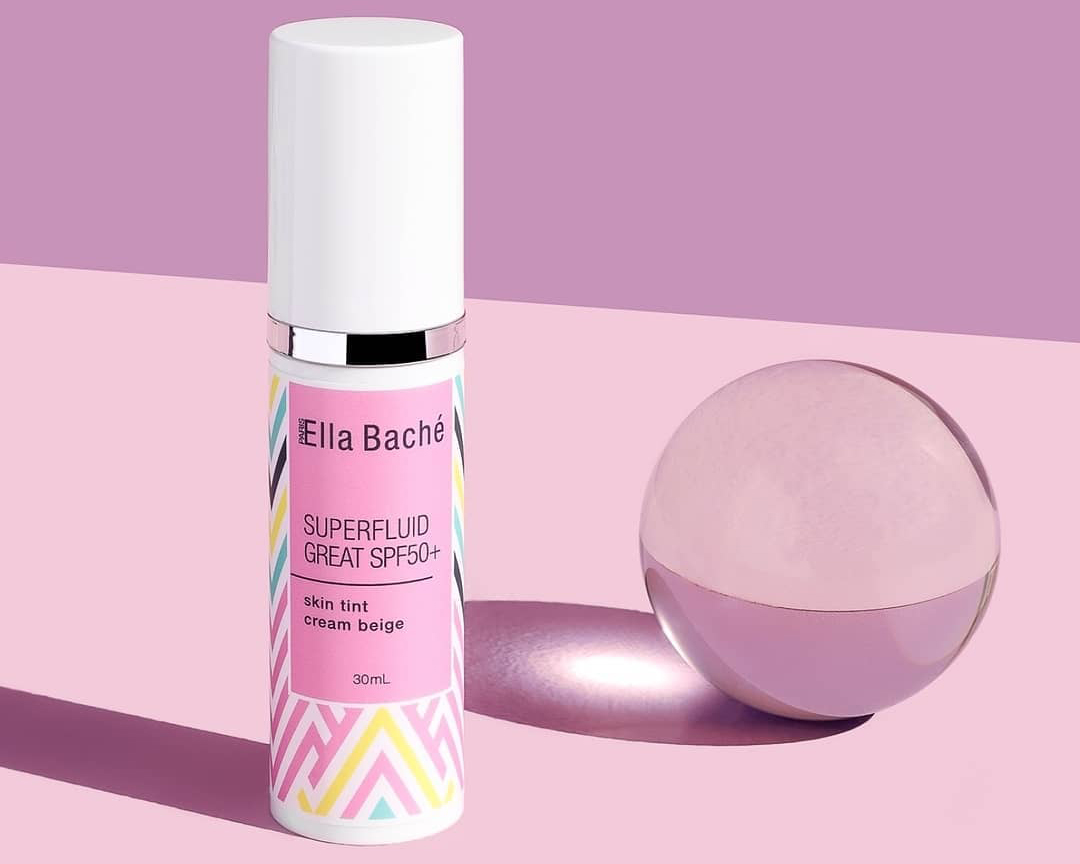 Created by Madame Baché in Paris back in 1936, Ella Baché is one of the oldest family-owned skincare companies in the world. Ella Baché's no-nonsense philosophy is centred on the fact that everyone's skin is different and the brand's personalised approach is now legendary. Ella Baché clinics around the world are loved for their facial treatments. Bonus points for developing their suncare range in Australia—we do have some of the harshest UV conditions on the planet.
Check it out if you want to work with trusted no-nonsense products that dispel and transcend flavour of the month TikTok trends.
Hero products: Eternal+ Replenishing Day Cream, Superfluid Great SPF50+, Rinse-Off Cleansing Cream
Aesop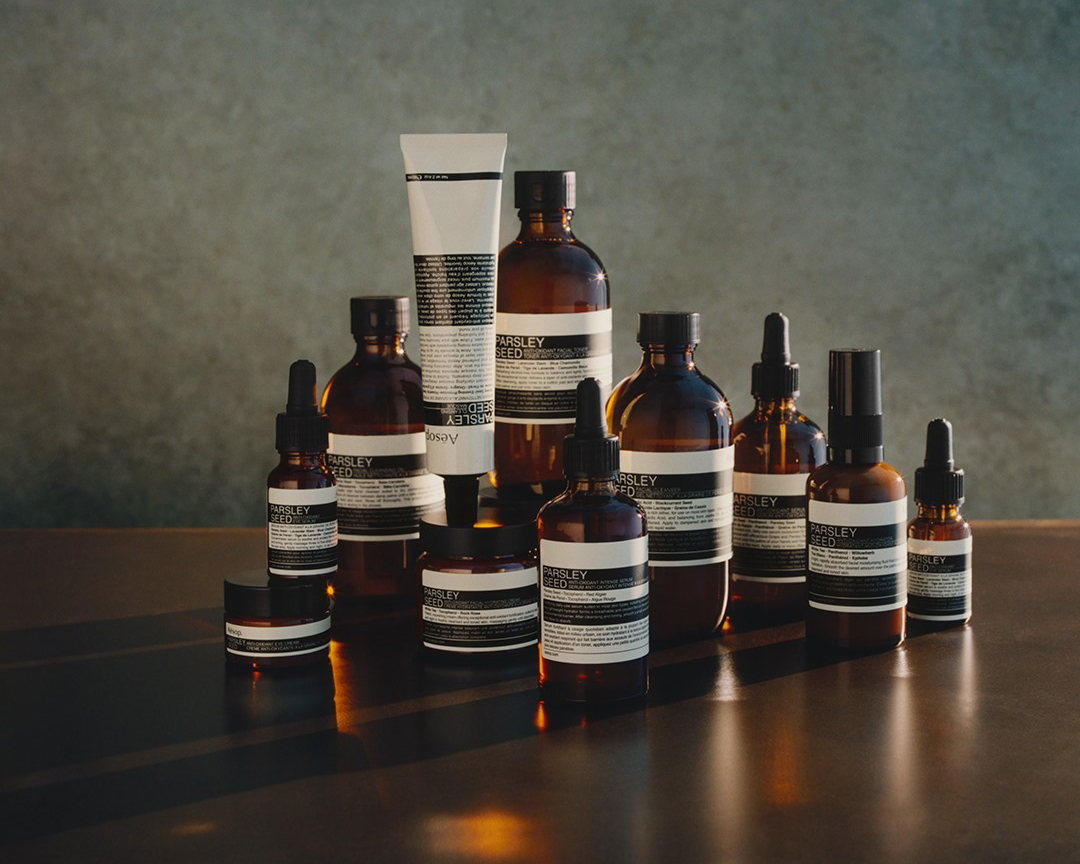 Loved around the world for its beautiful architecturally designed stores, Aesop's skincare definitely lives up to its aesthetic inclination. The brand offers rich, luxurious formulas that brighten your complexion and smarten up your bathroom while they're at it. Designed for city dwellers, the Parsley Seed range is a standout with anti-oxidant-rich botanicals.
Check it out if your skincare routine is more of a sacred ritual than a results-driven process—and you like your products to look slick in the bathroom too.
Hero products: Parsley Seed Facial Cleansing Oil, Parsley Seed Anti Oxidant Facial Treatment
iS CLINICAL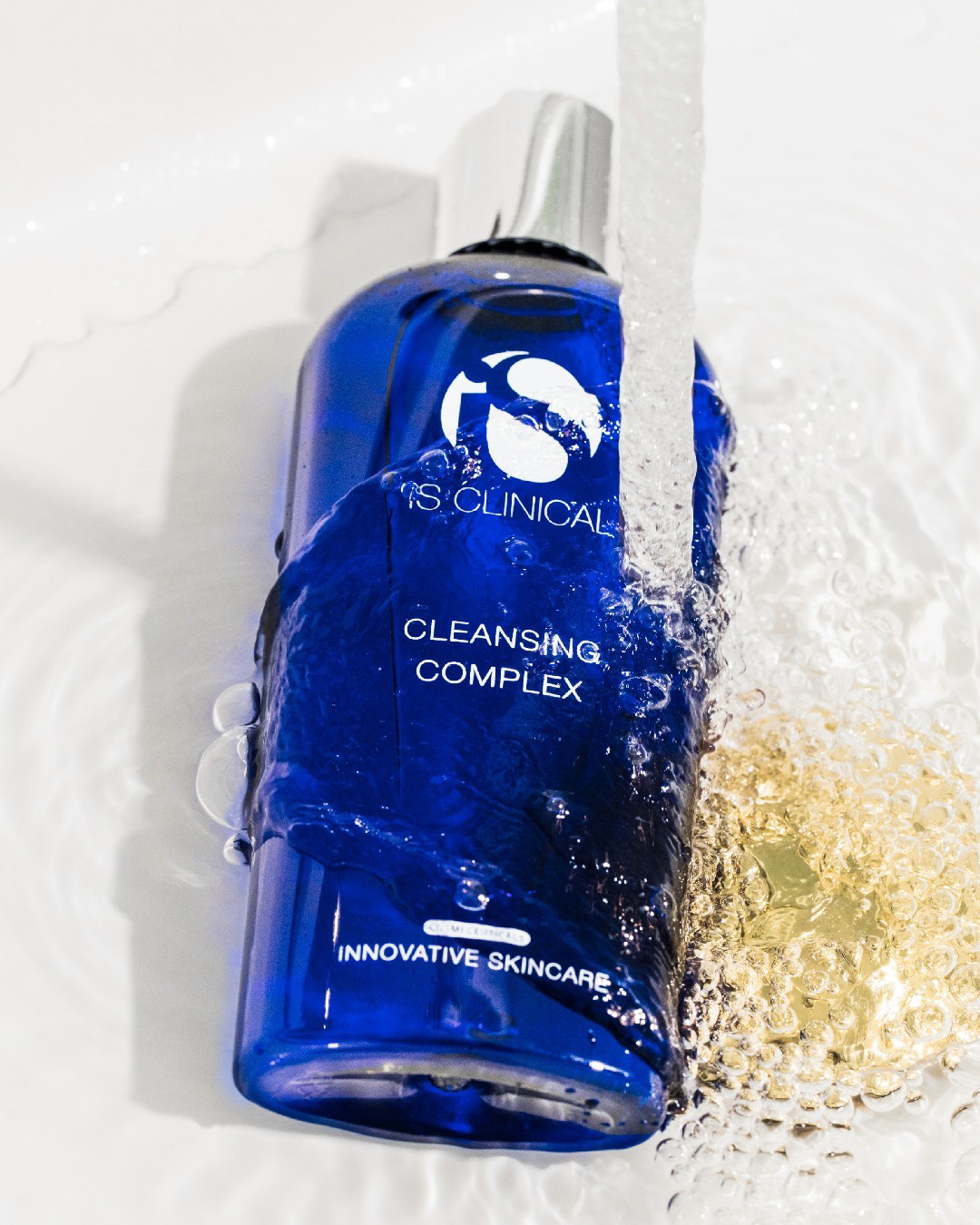 With a brand ethos centred around the four steps of cleansing, treating, hydrating and protecting, the recently buzzy skincare brand iS Clinical was founded in 2002 by two biochemists. The range comprises high-grade formulations that deliver visible skin improvements, with the unique selling point of being a privately-owned brand whose products are all conceptualised and produced in-house.
Check it out if you have specific skincare concerns such as persistent congestion, breakouts or hyperpigmentation and want an uncomplicated (albeit expensive) solution.
Hero products: Cleansing Complex, Active Serum, Hydra-Cool Serum
JSHealth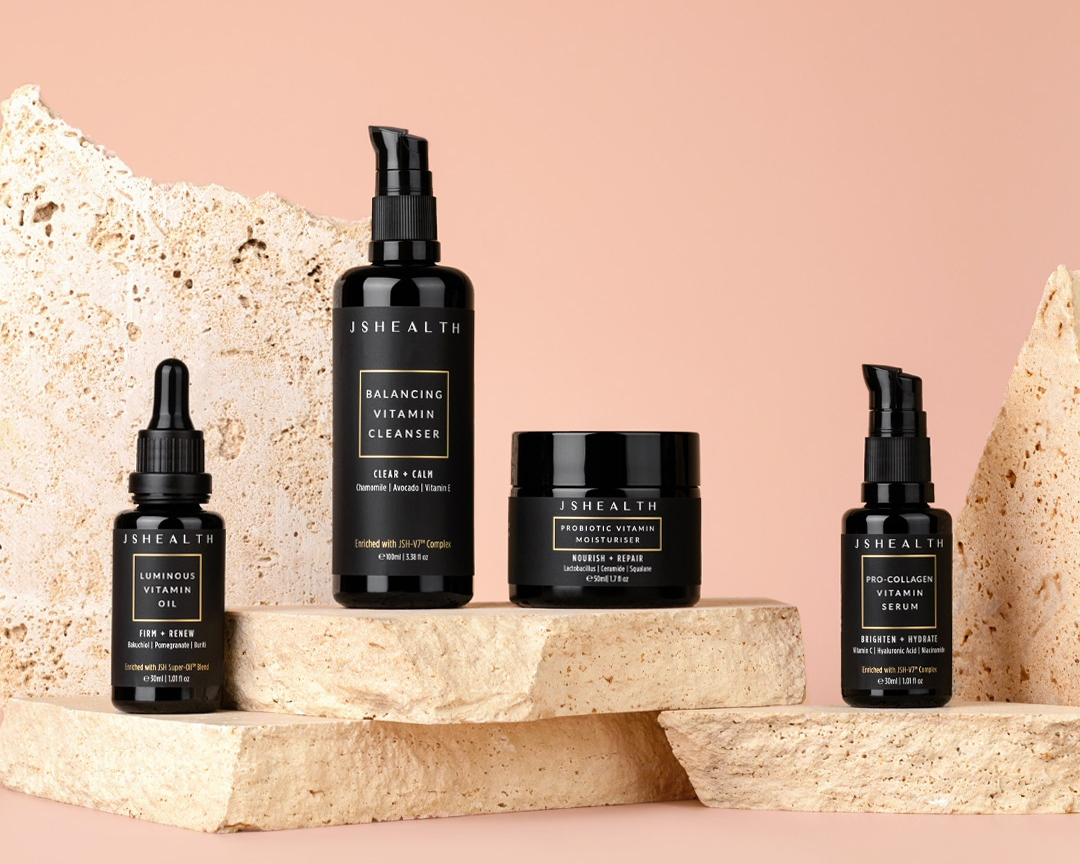 If you're familiar with Australian wellness brand JSHealth and its cult vitamin range, you've undoubtedly heard about their latest launch of vitamin-infused skincare products. The simple four-step system includes a cleanser, serum, face oil and moisturiser, all designed to support your most healthy-feeling and looking skin.
Check it out if you're interested in a pared-back, simple and botanical-driven skincare routine.
Hero products: Balancing Vitamin Cleanser, Luminous Vitamin Oil
Dr Barbara Sturm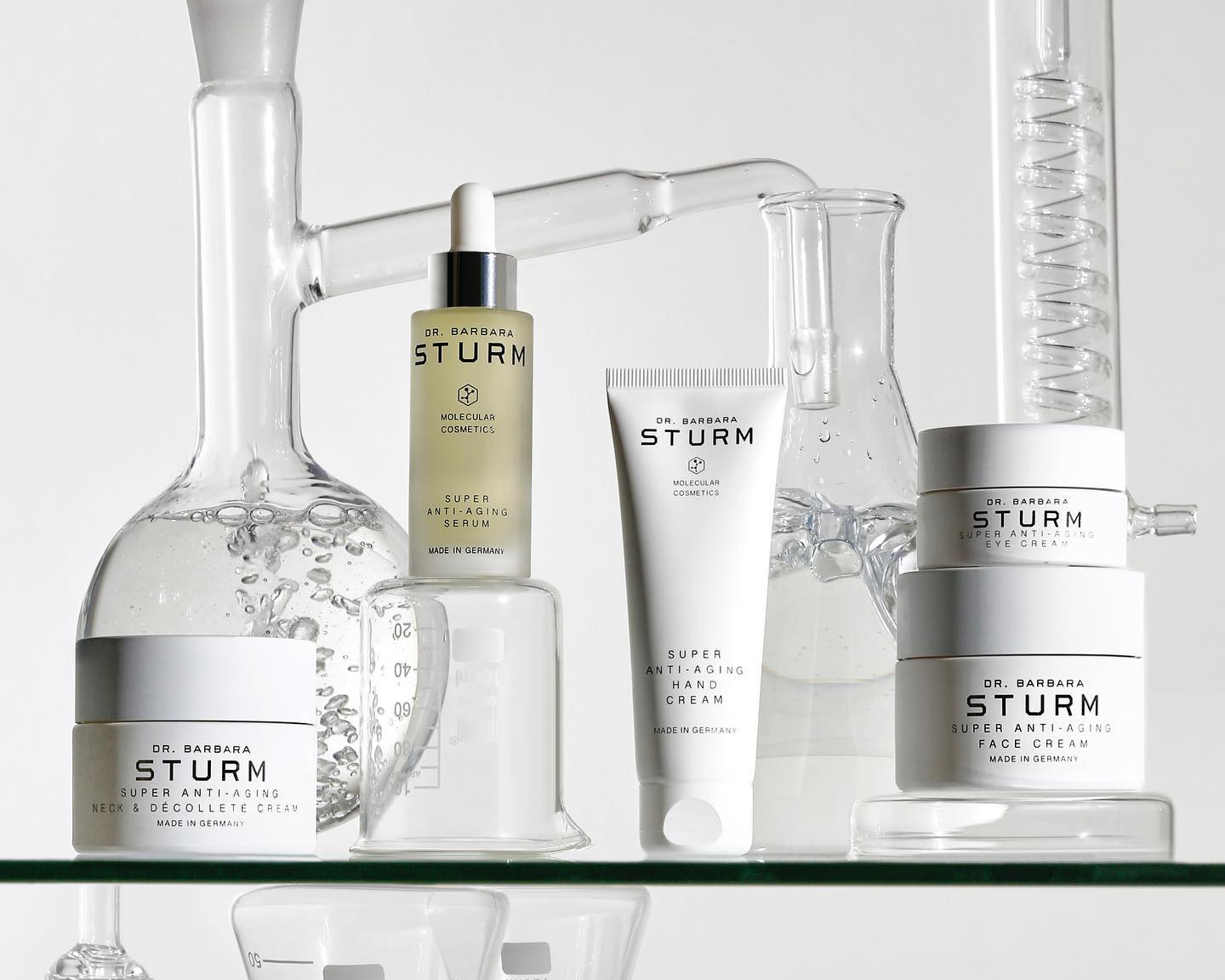 Originally famed for developing the "vampire facial", orthopaedic surgeon turned skin specialist Dr Barbara Sturm's products took the skincare world by storm and earned her a long list of celebrity clientele. With a simple yet luxurious (translation: expensive) approach to skincare, the line focuses on addressing everything from signs of ageing to common skin concerns with an easy-to-follow and effective routine.
Check it out if you want to invest in simple, straightforward and effective skincare with a luxurious feel.
Hero products: Face Cream, Night Serum, Enzyme Cleanser
Cosemedix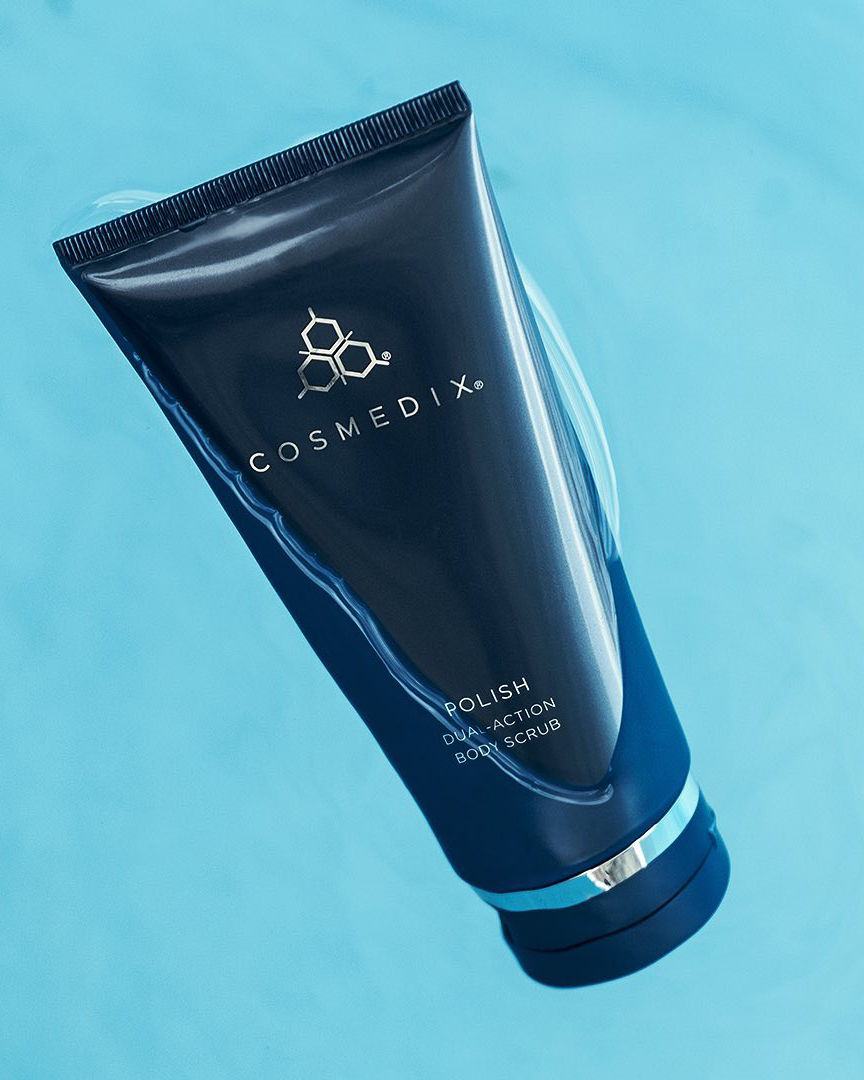 Created in 1998 by a team of aestheticians, chemists and doctors, Cosmedix products were designed to effectively treat common skin concerns without the risk of irritation that can often occur when using actives. The brand achieves this through using "chirally-correct" ingredients, which according to the brand, means their formulas are filtered to only contain molecules that positively interact with the skin. In short (and less scientifically explicit terms), this equals more concentrated formulas that cause less skin irritation.
Check it out if you want to add cosmeceutical-grade products to your routine to target specific skin care concerns.
Hero products: Purity Solution Nourishing Deep Cleansing Oil, Serum 16 Rapid Renewal Serum
Beauté Pacifique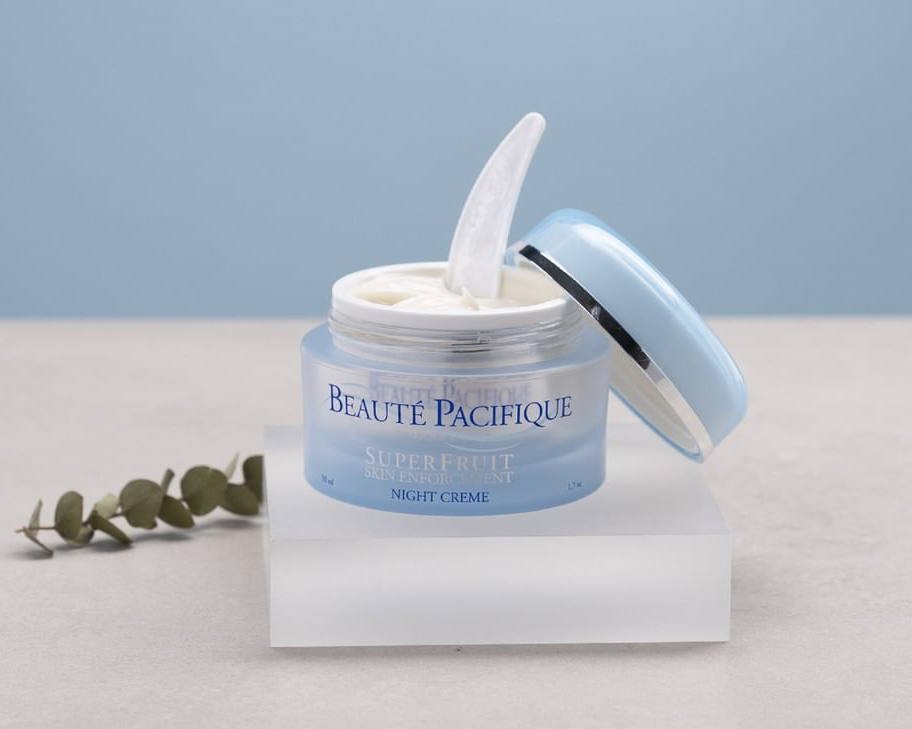 Like most things born in the 90s, Danish cosmeceutical skincare brand Beaute Pacifique is on the rise again. Once a best-kept secret of beauty editors and celebrities, the brand has recently risen in popularity thanks to its straightforward yet effective product line. Focused on targeting sun damage and age degeneration with its documentable results, the brand has a product—or several—to suit every skin type.
Check it out if you're looking to target sun damage, signs of ageing or dehydrated skin.
Hero products: Defy Damage Skin Repair Serum, Instant Hydrating Mask
Avène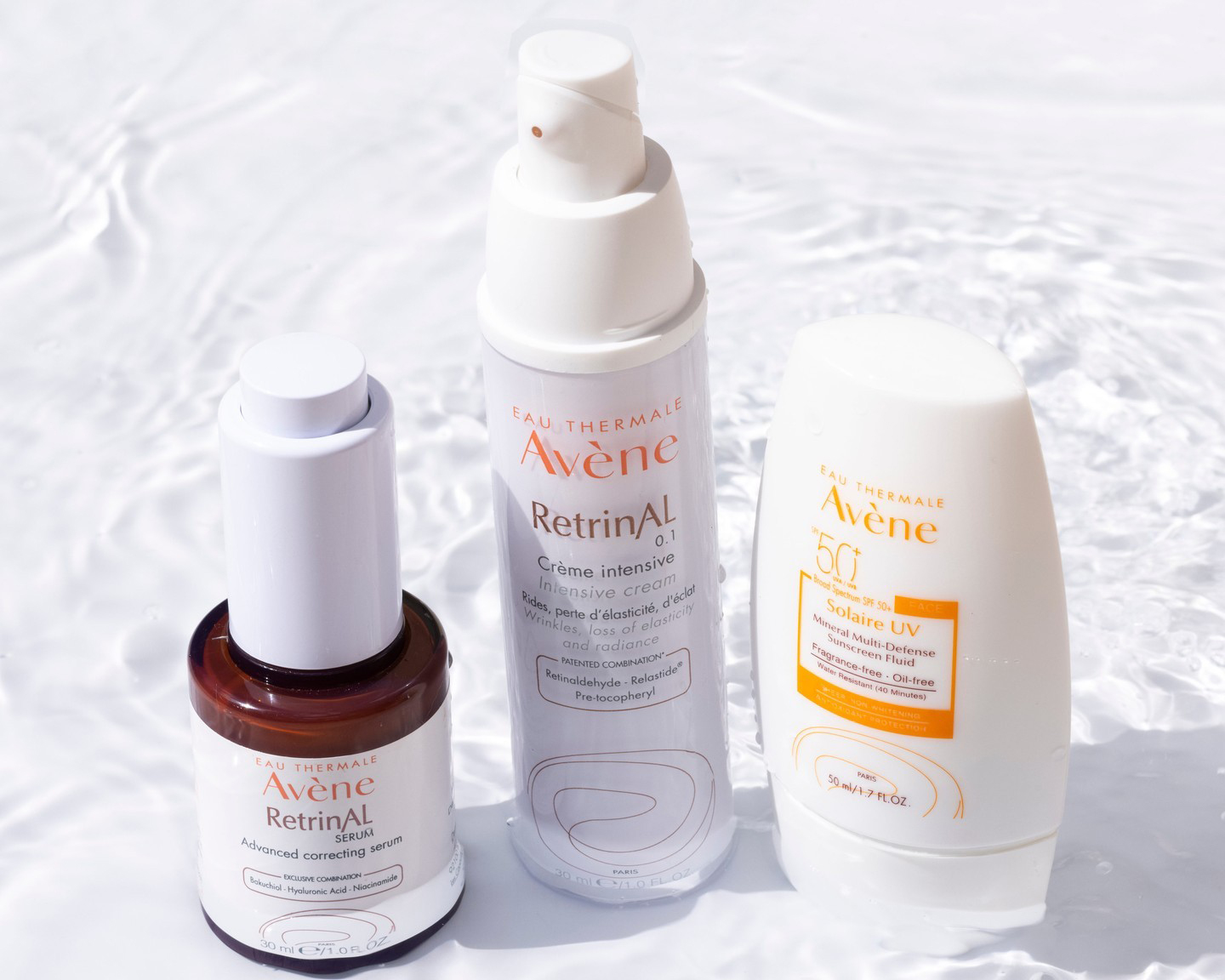 French-pharmacy skincare brand Avène works to deliver optimal results without triggering irritation thanks to the inclusion of its mineral-rich thermal spring water. This focus makes it a cult offering for treating and soothing sensitive and irritation-prone skin types and conditions.
Check it out if you have sensitive, irritation-prone skin or prefer gentle, calming, and soothing skincare products.
Hero products: Cicalfate+ Restorative Protective Cream, Xeracalm Cleansing Oil
Cetaphil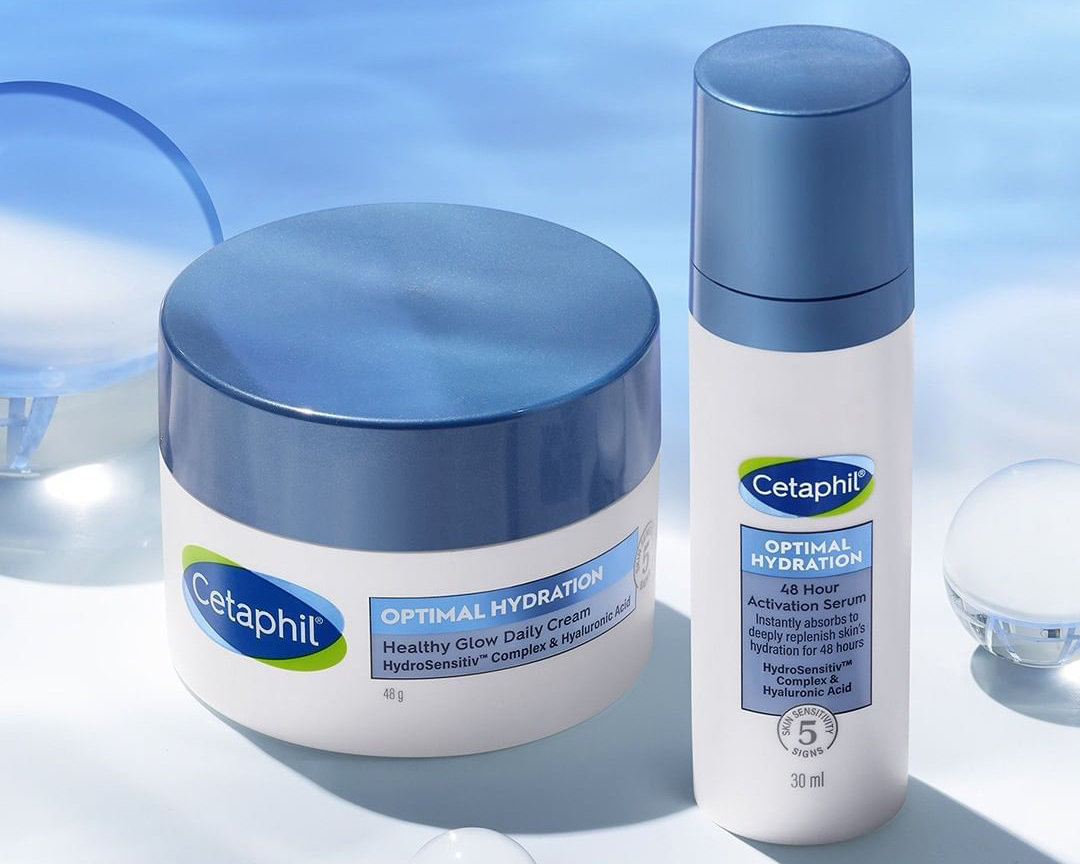 Tried and tested, Cetaphil is a dermatologist-recommended and universally recognised bathroom staple. Its range of gentle and non-comedogenic products is specifically formulated to be suitable for all skin types—even those with sensitive or inflamed skin. So it's the perfect entry point if you're starting out with a skincare regime or for those needing to go back to basics after going overboard on actives (see: retinol).
Check it out if you want wallet-friendly products that won't upset sensitive or inflamed skin or need something to pair with your more active products.
Hero products: Gentle Skin Cleanser, Daily Hydrating Lotion with Hyaluronic Acid
Tatcha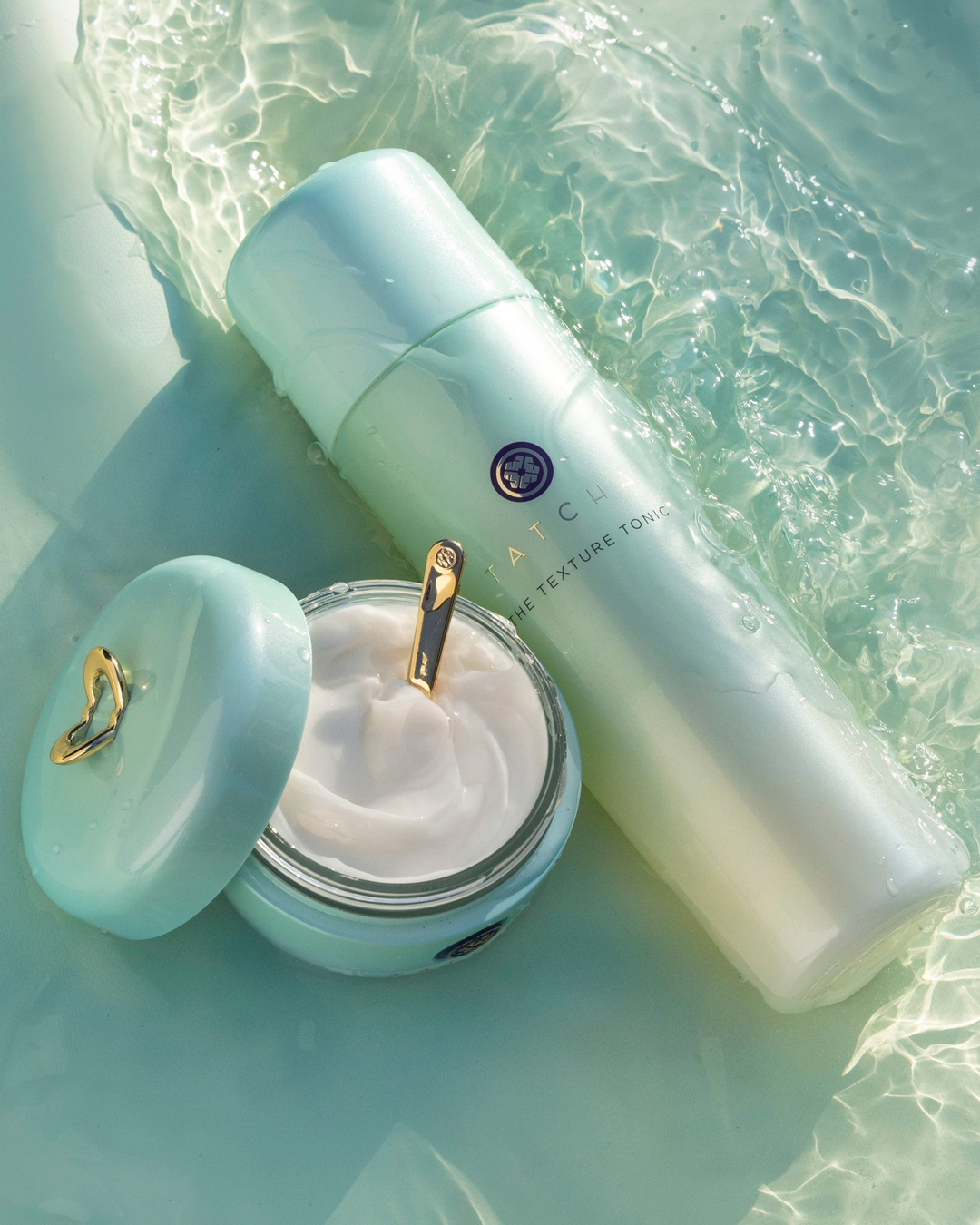 Tatcha was founded by a Taiwanese-American who spent months healing her skin health through Japanese rituals and ingredients, leading her to create her own line of gentle, effective and skin-loving products. The range was developed alongside guidance from a team of scientists, cultural advisors and geisha, ensuring the perfect balance of proven clinical ingredients and Japanese botanicals.
Check it out if you love the dewy skin look—and you're looking for a luxurious and relaxing skincare routine that takes its cues from Japanese traditions and ingredients.
Hero products: The Dewy Skin Cream, The Rice Wash, Luminous Dewy Skin Mist
Dr Dennis Gross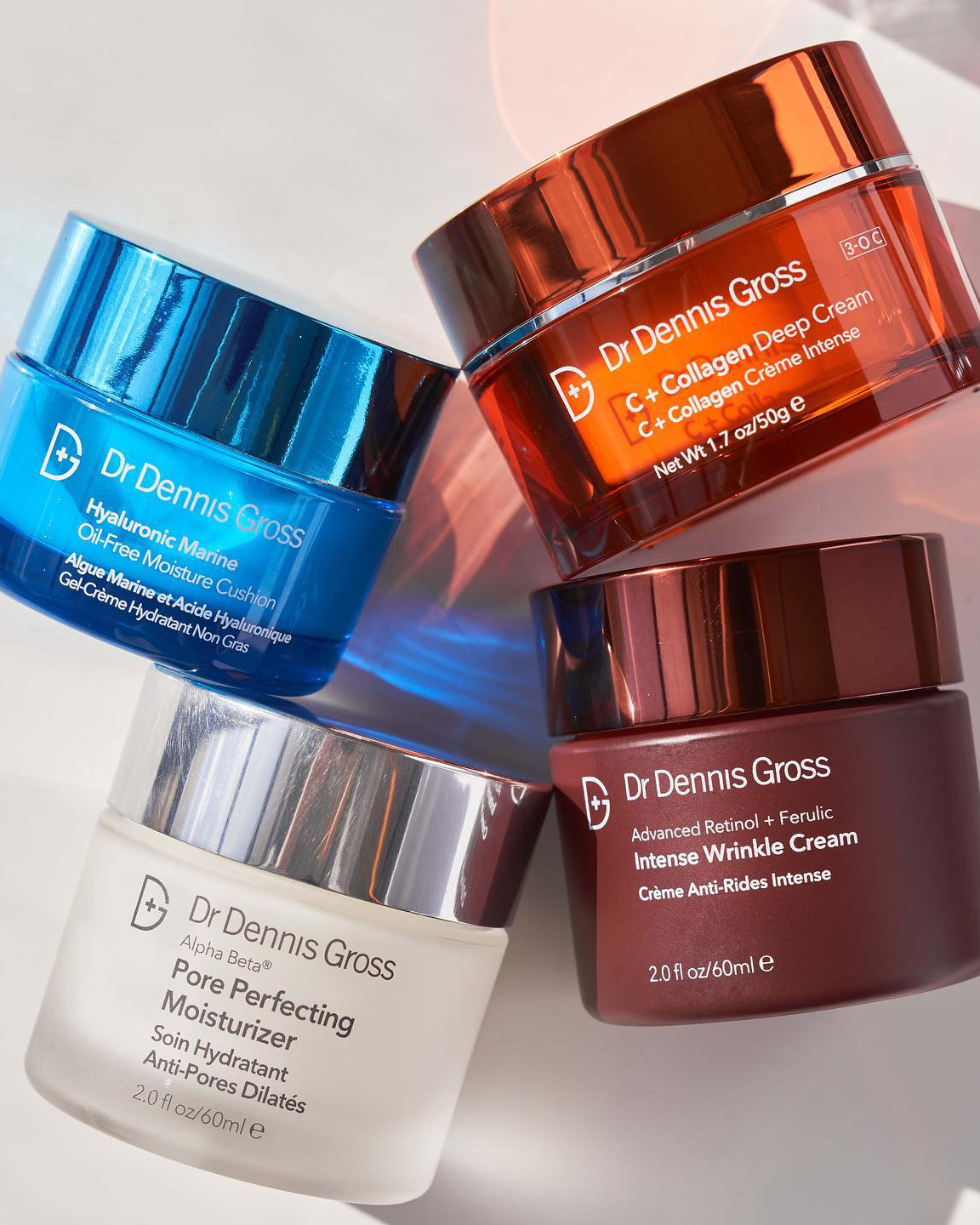 Founded by dermatologist Dr Dennis Gross, this long-standing brand has produced many a cult favourite product. The brand's clinical-inspired and innovative range was designed to target and treat everything from stressed skin to signs of ageing. Through the brand's extensive research, they have also eliminated more than 1650 ingredients from the line that they believe are potentially harmful, toxic or irritating to the skin.
Check it out if you want clinical-inspired formulas and products that will last the test of time.
Hero products: Hyaluronic Marine Oil-Free Moisture Cushion, Pore Perfecting & Refining Serum, Alpha Beta Universal Peel Daily
Estée Lauder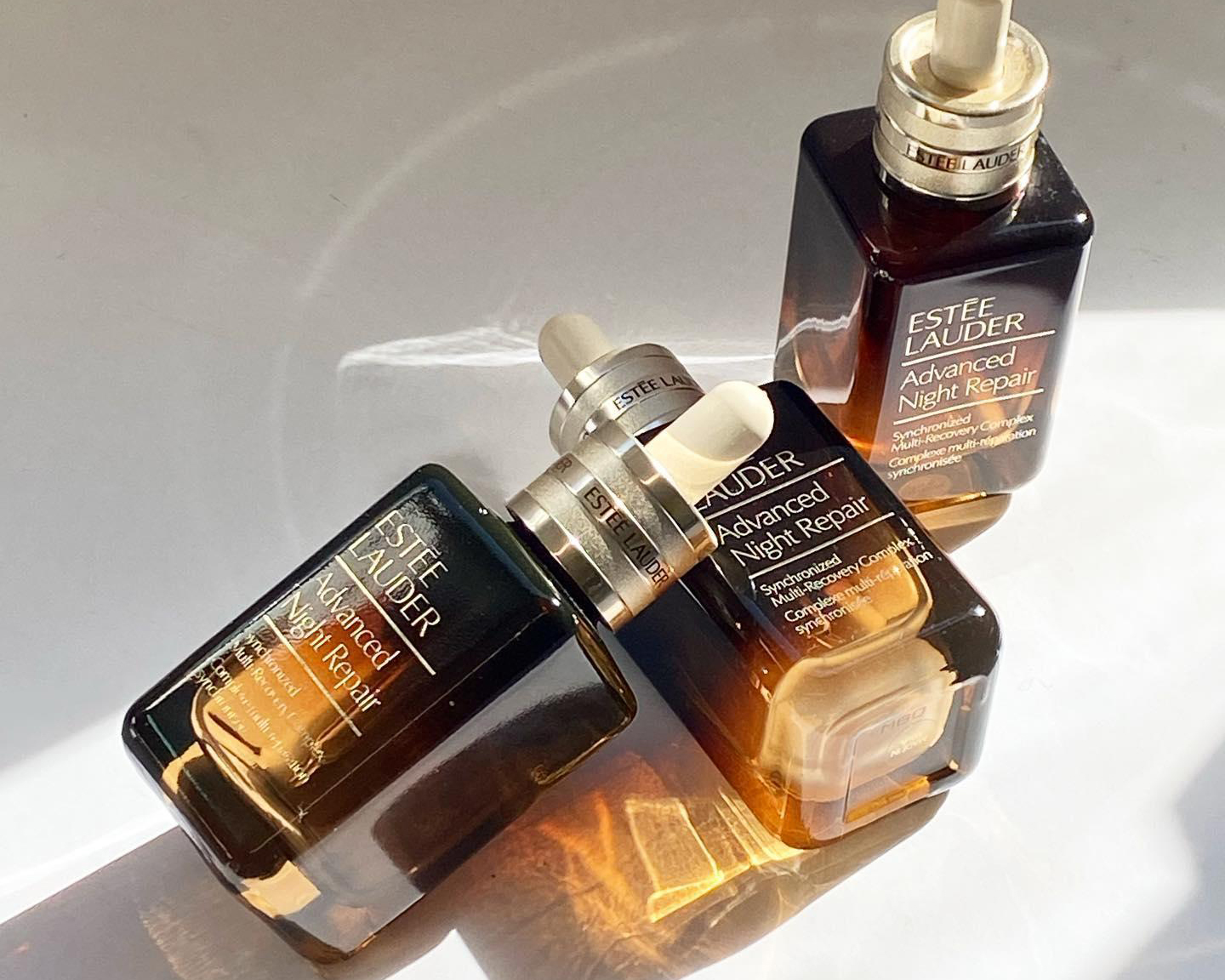 Founded way back in 1946, Estée Lauder is to this day one of the most trusted skincare brands around. Despite being a big beauty conglomerate, the company is invested in quality first, as well as sustainable practices and packaging, and a positive future for beauty. Estée Lauder's Advanced Night Repair series is one of the most popular skincare lines all around the world.
Check it out if you want to add one of the best anti-ageing products on the market to your nighttime routine.
Hero products: Advanced Night Repair Synchronized Multi-Recovery Complex, Advanced Night Repair Eye Supercharged Gel-Cream
La Mer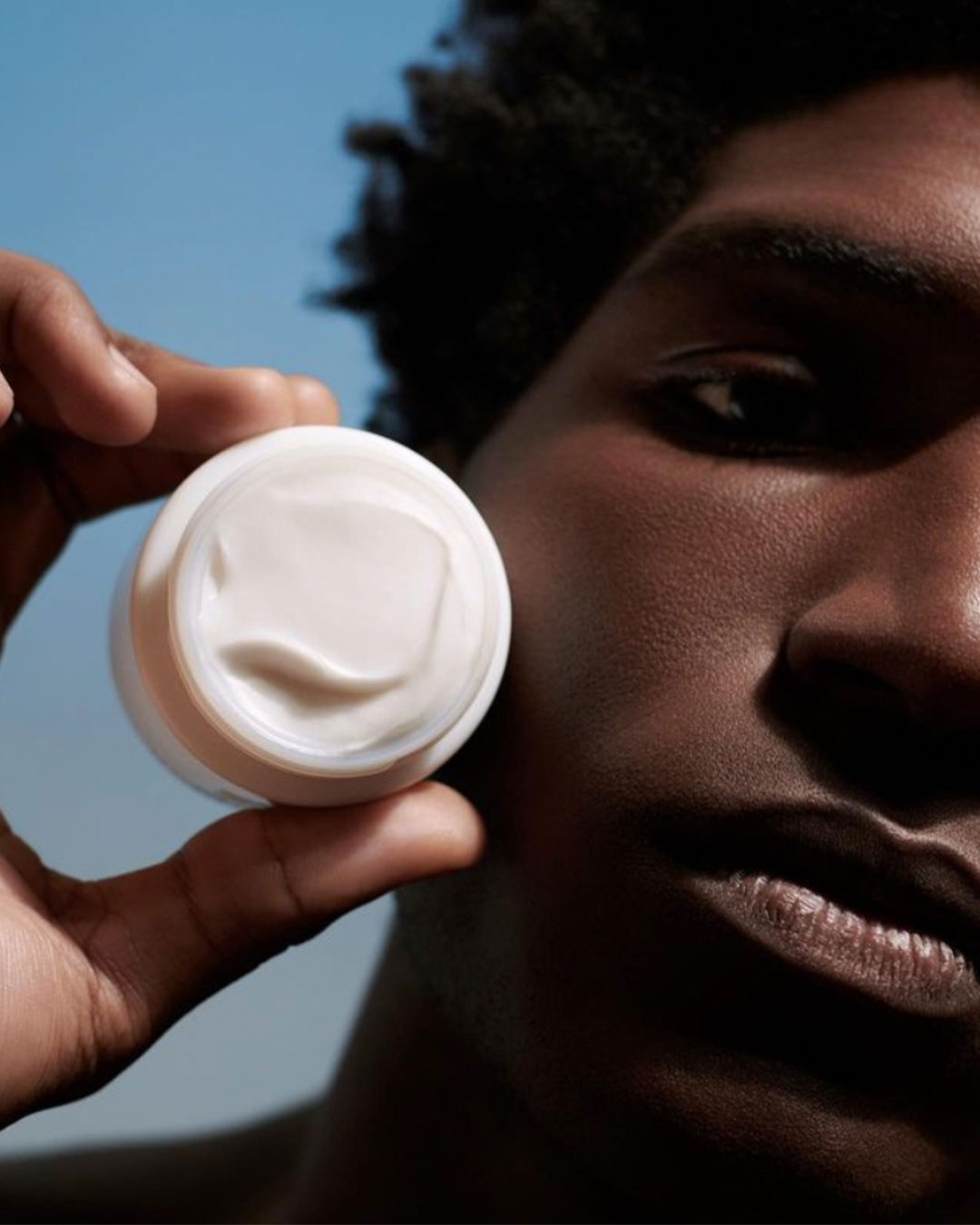 Creating one of the first cult skincare products, La Mer is best known for its Crème de la Mer cream, a moisturiser containing the brand's hero Miracle Broth. Renowned for its transformative powers, the seaweed-derived and skin-nourishing Miracle Broth is infused into the entire La Mer line, covering everything from treatment lotions, to lip products and even foundation that all work to restore and replenish the skin.
Check it out if you want to add some of the most luxurious and loved cult ingredients to your skincare regime.
Image credit: Kiehl's |Tatcha | Emma Lewisham
Editor's note: Urban List editors independently select and write about stuff we love and think you'll like too. Urban List has affiliate partnerships, so we get revenue from your purchases. Additionally, this article references a sponsored inclusion from IT Cosmetics, which is proudly endorsed by Urban List. To find out more about who we work with and why read our editorial policy here.