The phrase 'all the gear, no idea' is often thrown around the campsite, and while having that label slapped across your forehead is about as fun as hiking in flipflops, there's also a case for being well-prepared when you're out in the elements.
Add this essential camping gear to your shopping list before your next camping trip and we'll see who's laughing come pack-down.
Best Camping Tech And Gadgets
Wacaco Nanopresso Portable Espresso Maker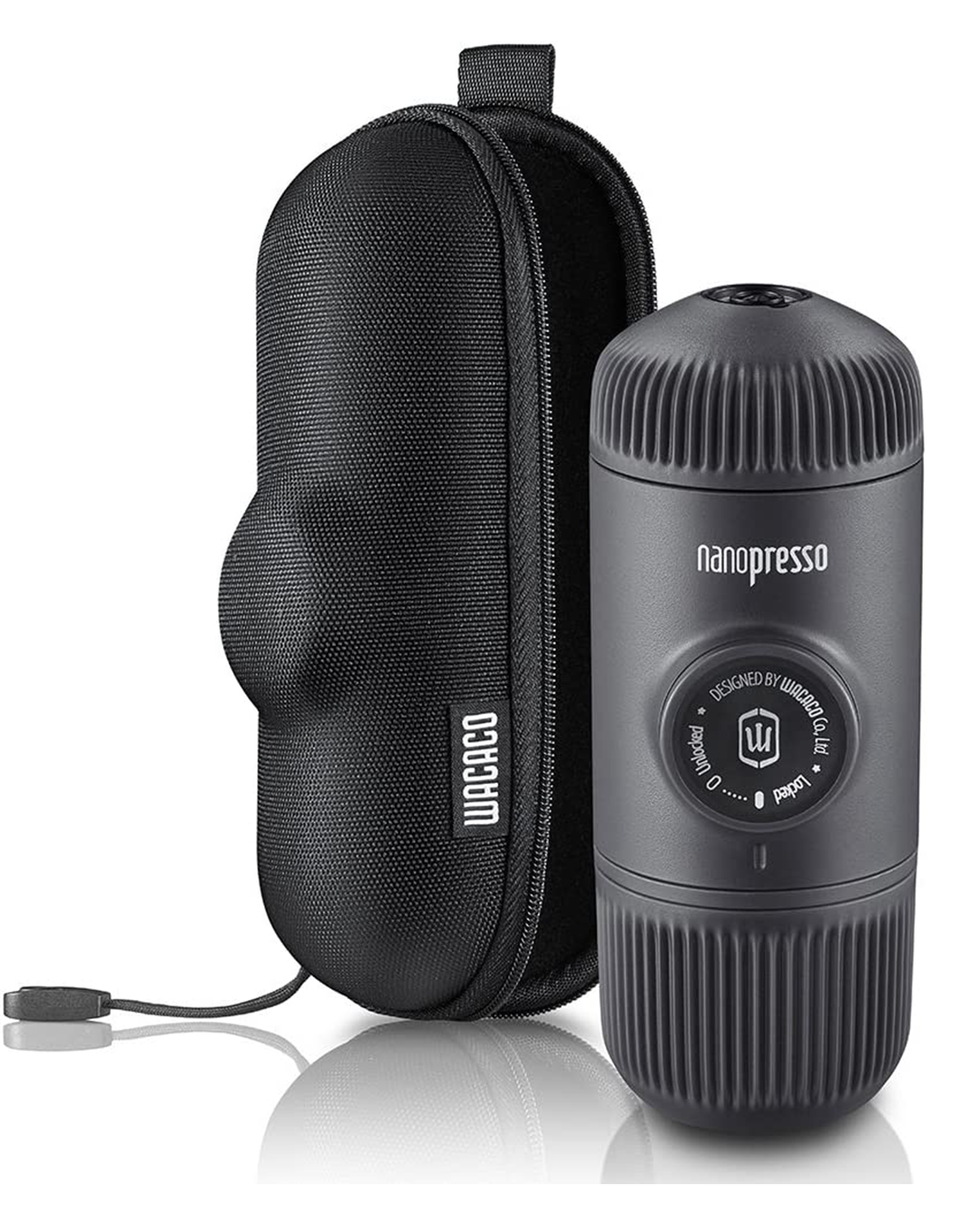 If you simply can't skip your morning espresso, this little device is a must for your camping pack. At under 400 grams, it offers consistent pressure that can deliver real deal espresso into your cup—just boil the water, press your coffee, and off you go. You can even add an adaptor to use your fave Nespresso pods inside. Shop it here.
B.ALL Rechargeable Mosquito & Fly Zapper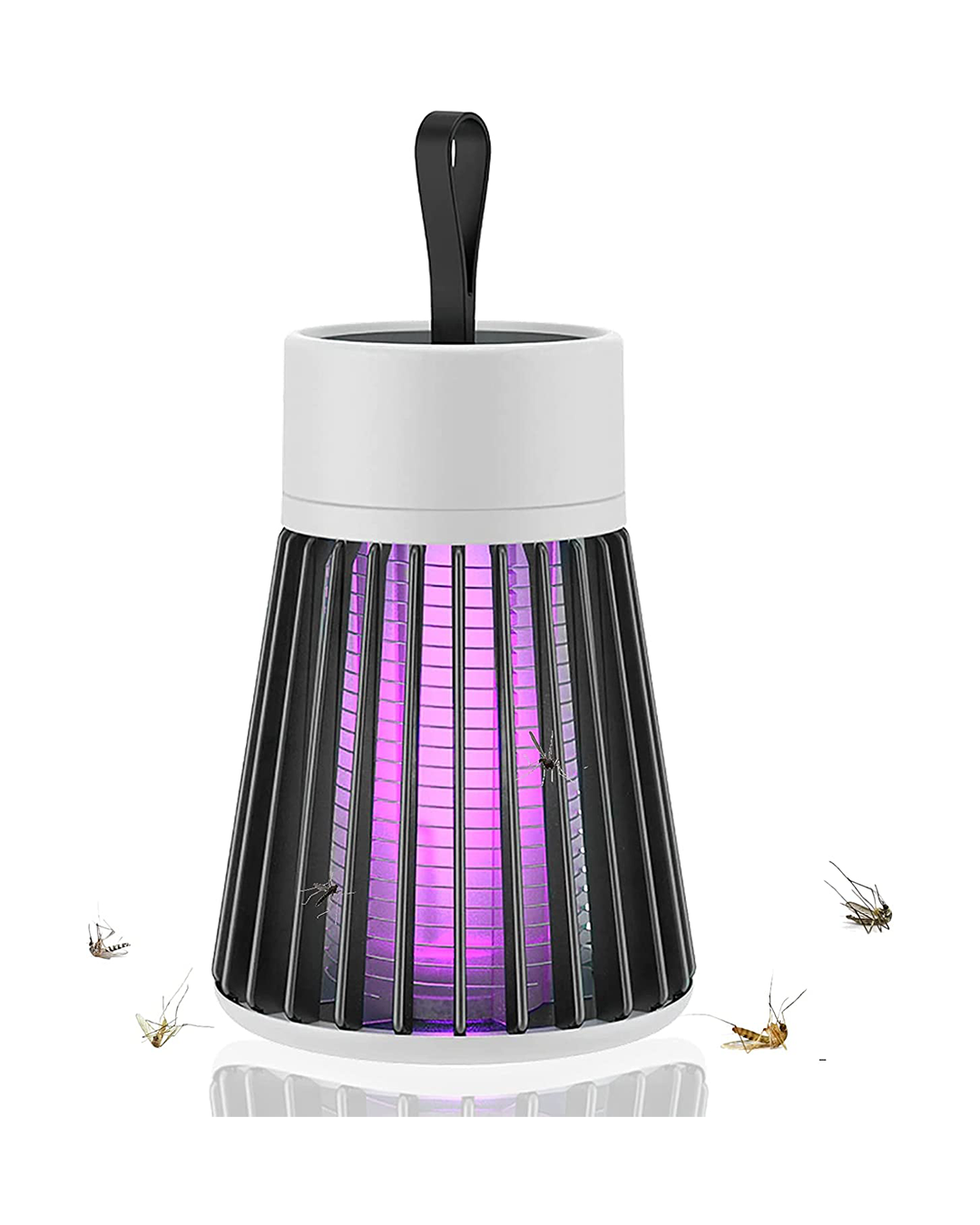 There's nothing worse than a camping trip with unwanted visitors, so bring along this effective mozzie zapper to keep your campsite bite-free after dark. Shop it here.
Light My Fire FireSteel Army Magnesium Firestarter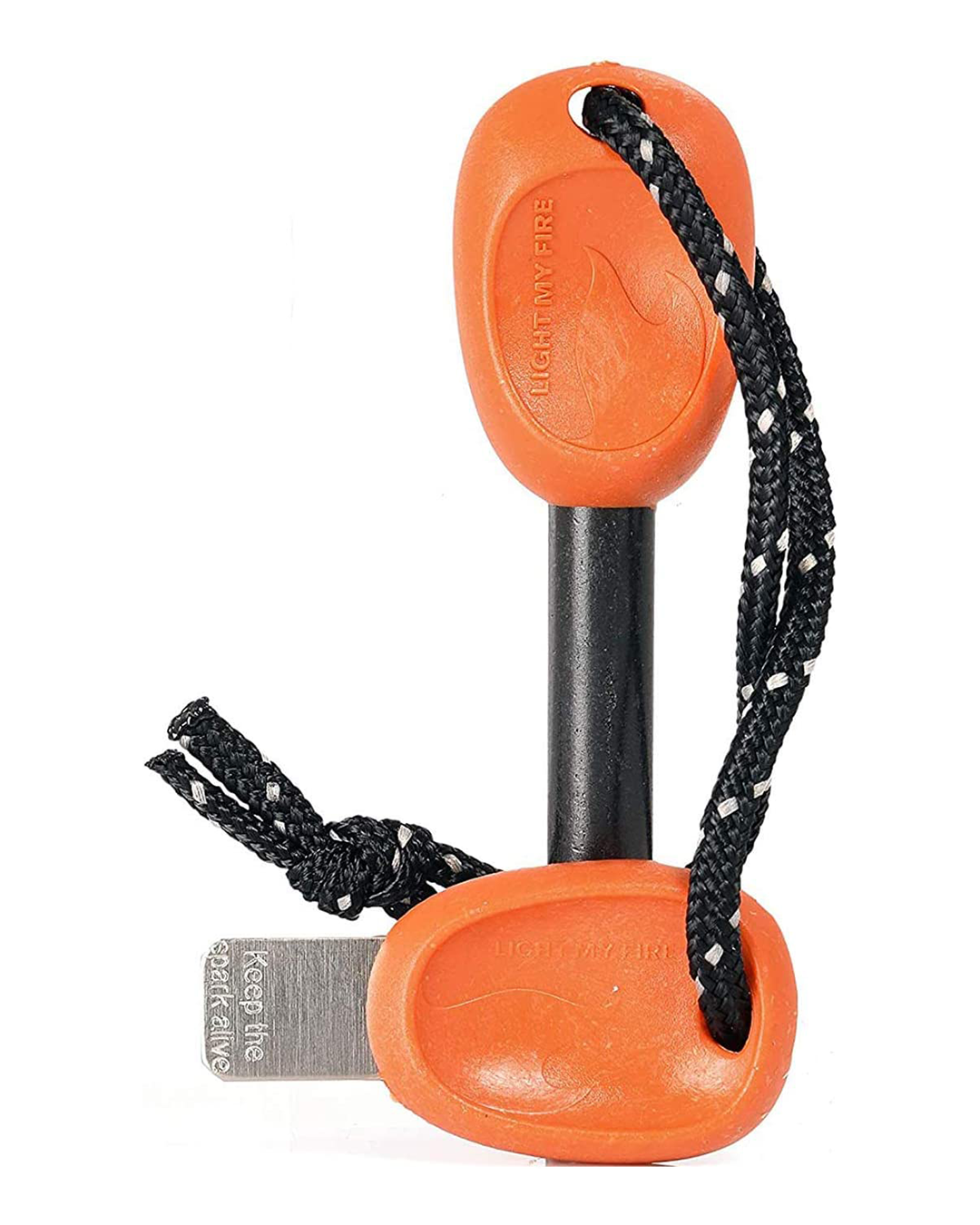 Never get caught with a pack of soggy matches or *mysteriously missing* lighter again by keeping an old-school flint starter in your kit. This design was developed for the Swedish military so you know it's sturdy, but it's also easy to use, and works at any altitude or conditions. Shop it here.
Supex Camping Jaffle Iron Single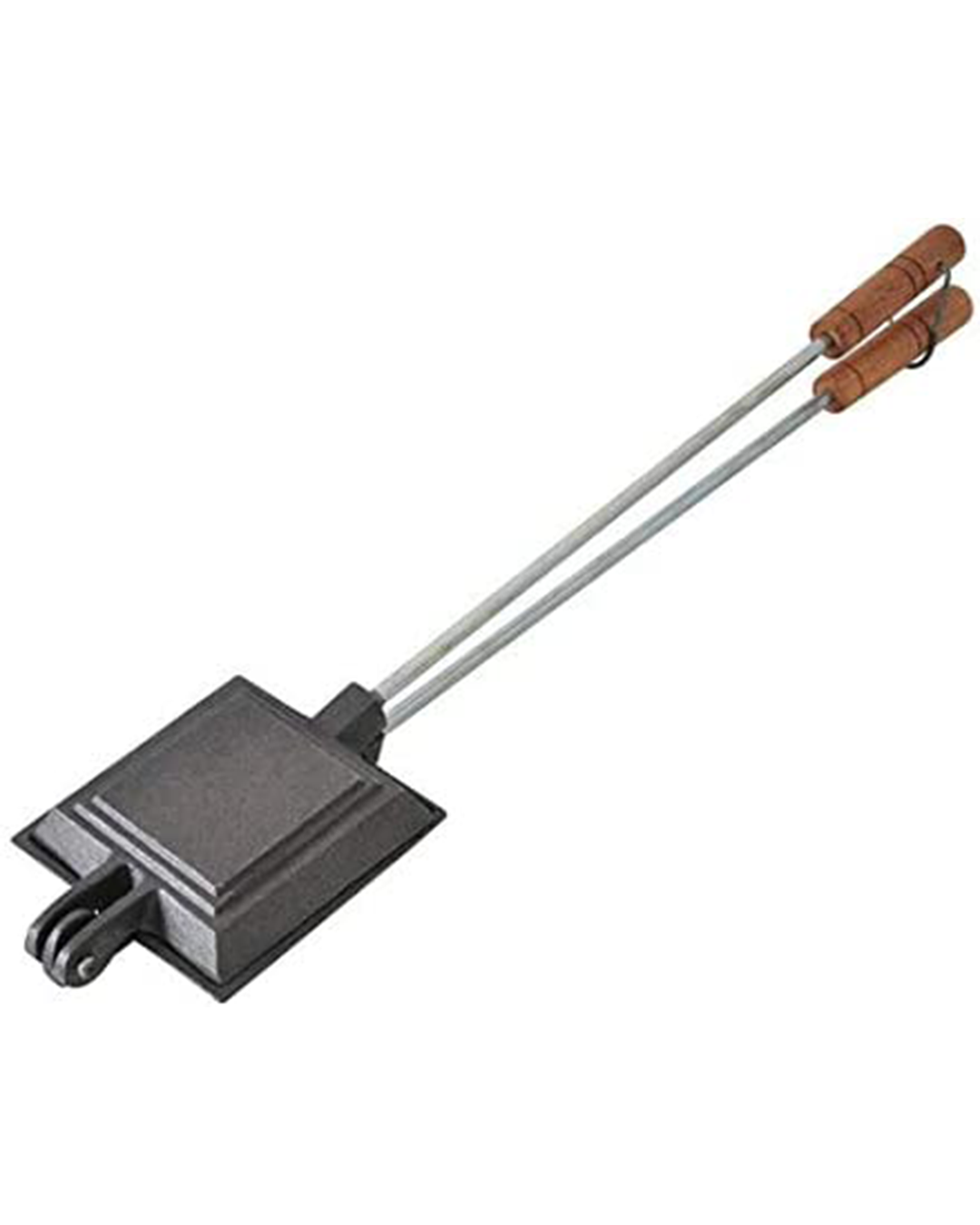 Jaffles are lit at the best of times, but a steaming jaffle straight off the campfire is simply *chefs kiss*. Shop it here.
Best Camping Chairs
Wild Aussie Compact Folding Camping Chair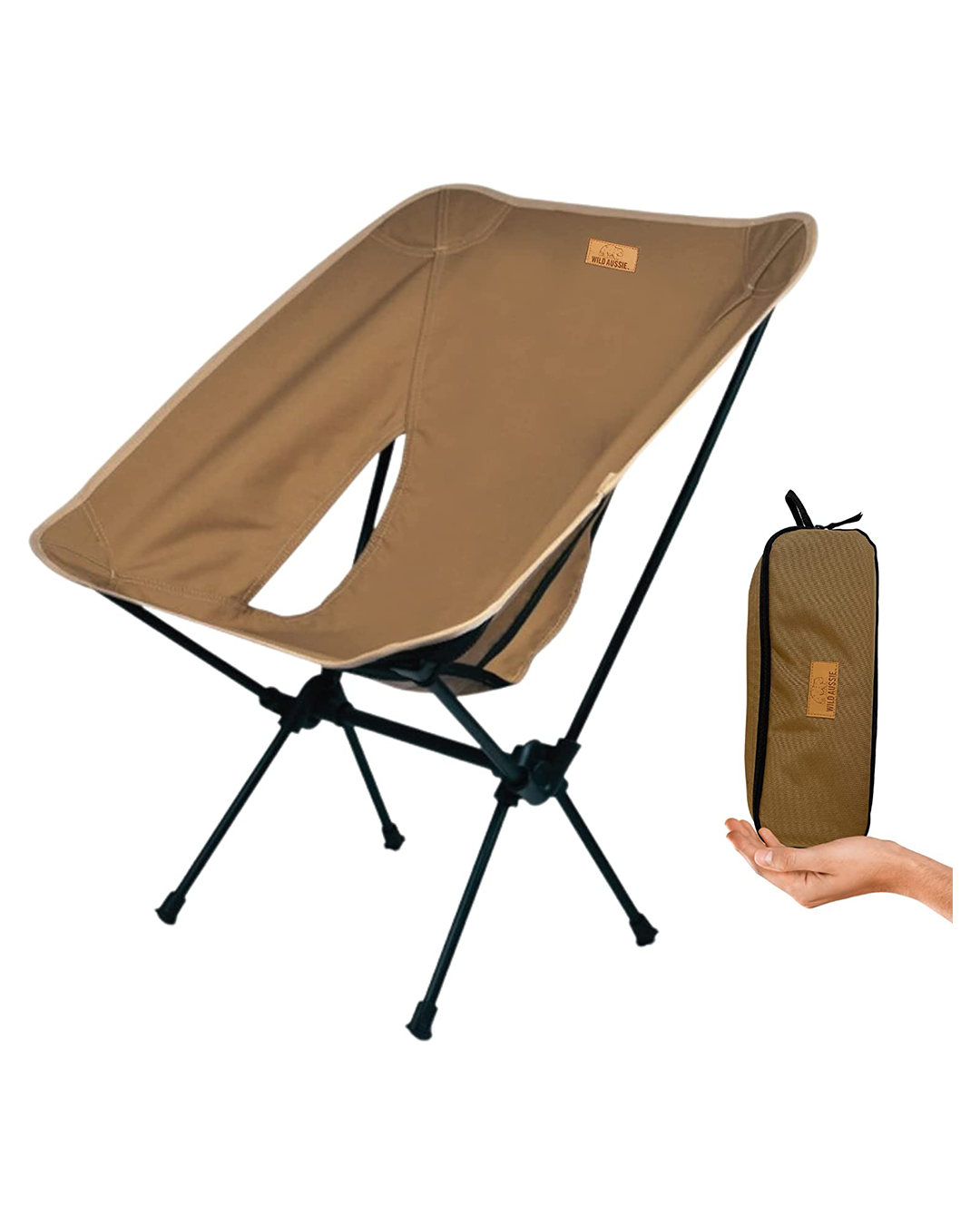 There's nothing worse than discovering your camp chair's legs have gotten bogged, so this clever collapsible chair comes with a mud mat to prevent the sinkage. It all folds down into a lightweight bag, and the wide design makes it super comfy. Shop it here.
Kelty Low Loveseat Camping Chair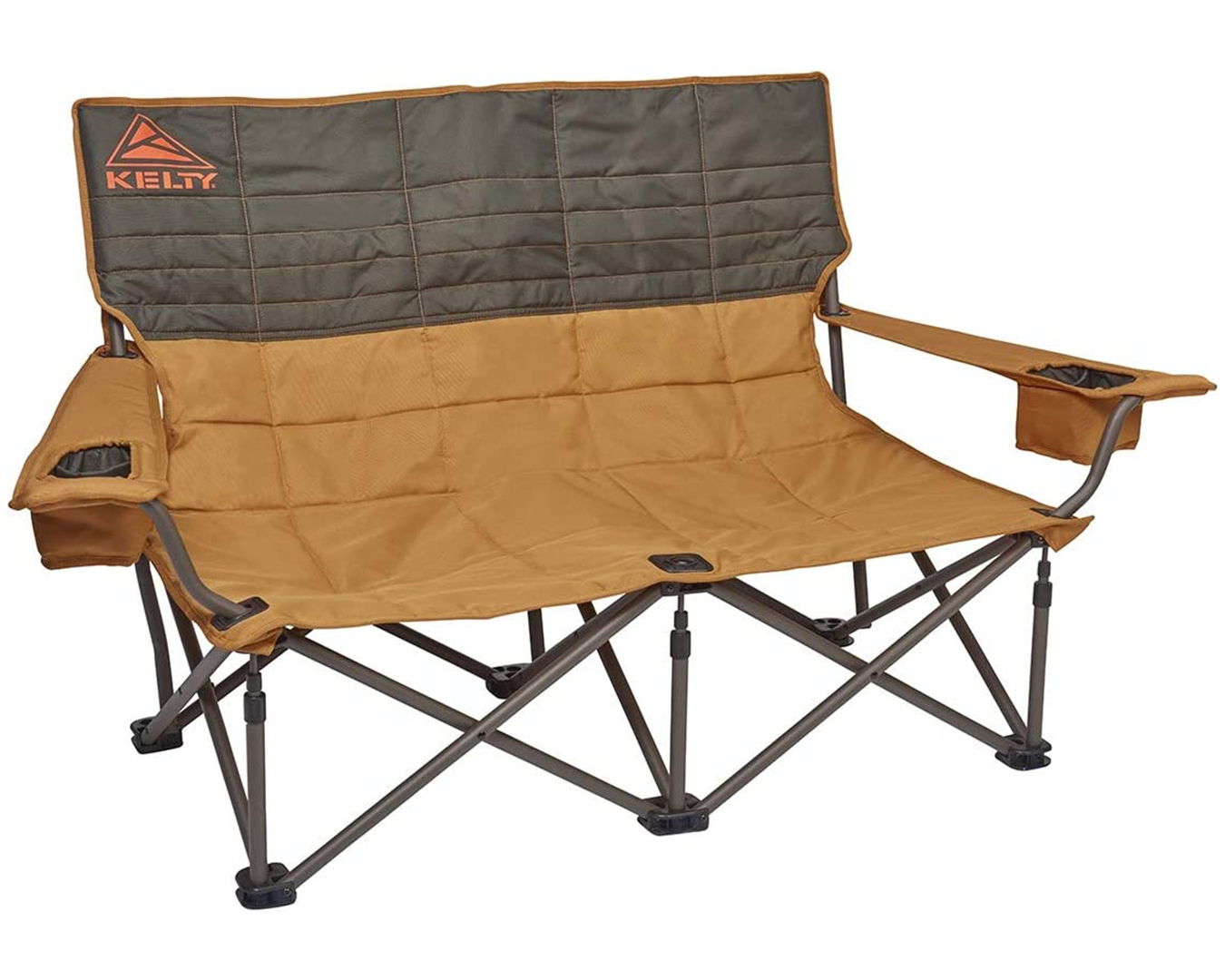 Sure, an individual camp chair is comfy and all, but how good is getting cosy with bae by the campfire? This cute love seat comfortably fits two, and packs down to a handy roll that weighs about six kilos. Shop it here.
Eagles Nest Outfitters DoubleNest Lightweight Camping Hammock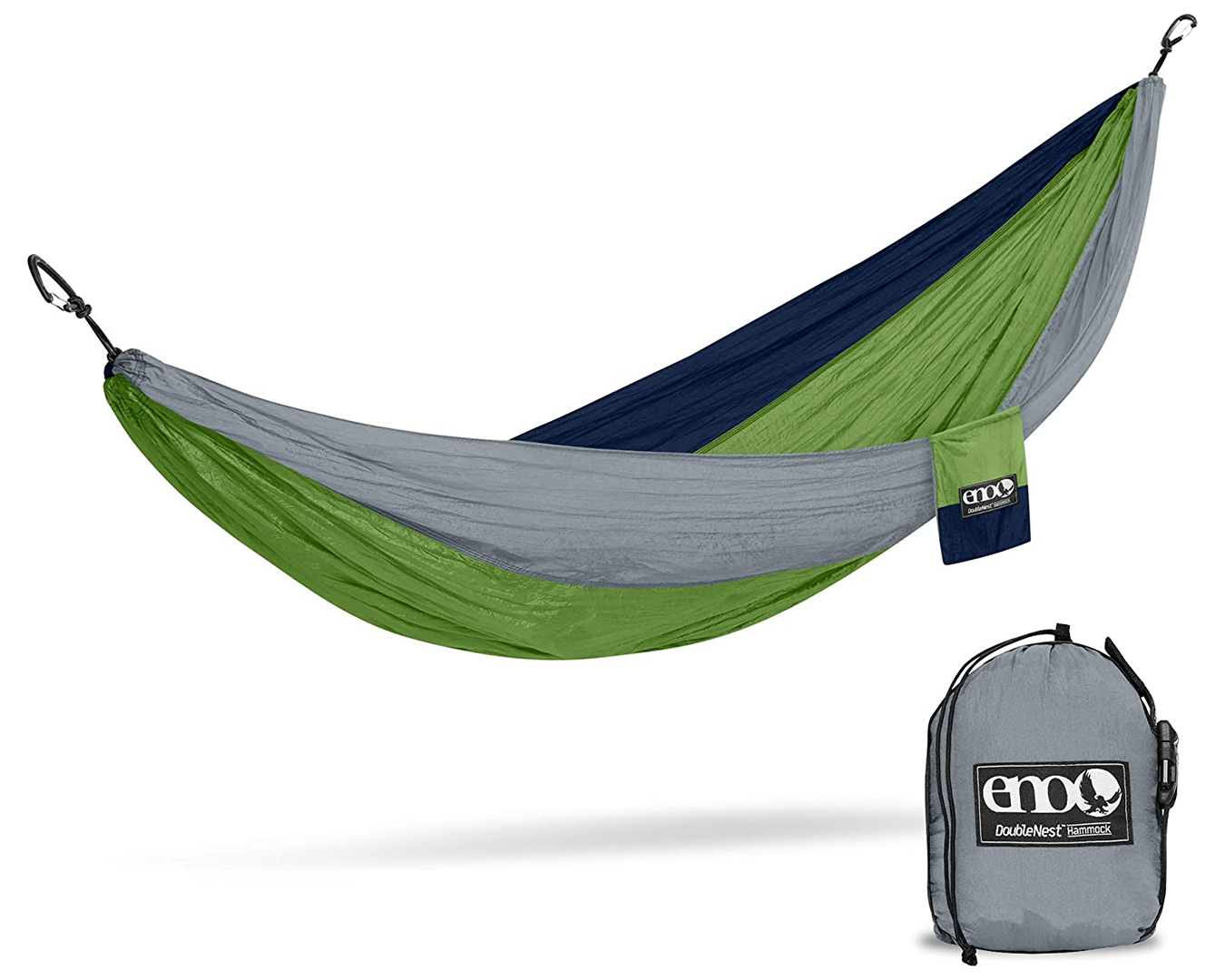 Because why not really get into the camping spirit with an epic hammock? This one is under two pounds, has room for two to chill inside, and comes with aluminium wiregate carabiners, nautical-grade line, and stainless-steel snap links so you can secure it to trees, poles, or whatever's handy. Shop it here.
Best Camping Stoves
Iwatani Cassette Camp Stove
A super cute camp stove that's perfect for longer stints on which you're bringing pots and pans, this Japanese-made camp stove comes in at a slim 7.4 centimetres tall, and weighs about 1.3 kilos. It's super easy to ignite, and wipe clean when you're done. Shop it here.
Fire-Maple Fixed Star 1 Personal Cooking System
Your one-stop-pot for cooking up a meal for one in the wild, this nifty system includes everything except the fuel canister—there's a stove, bowl and one-litre cooking pot weighing just 18 ounces. It ignotes instantly, and all comes in a neoprene cover to keep things together and protected. Shop it here.
Coleman Portable Bottletop Propane Gas Stove Attachment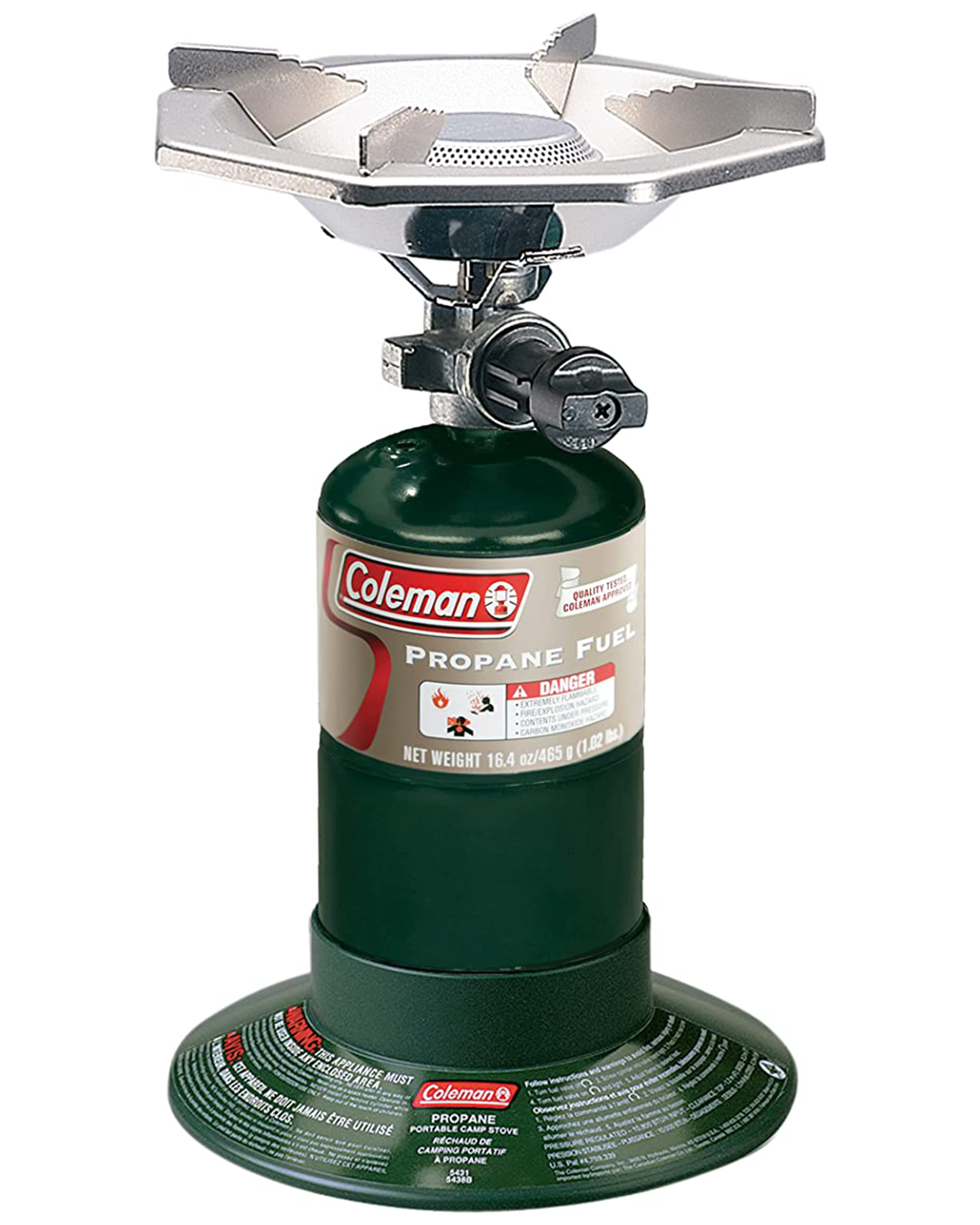 This handy adjustable burner perfectly fits an eight-inch pan, with wind baffles so you'll be cooking up a storm even in windy conditions. Shop it here.
Best Tents For Camping
Naturehike Cloud Up One-Person Dome Tent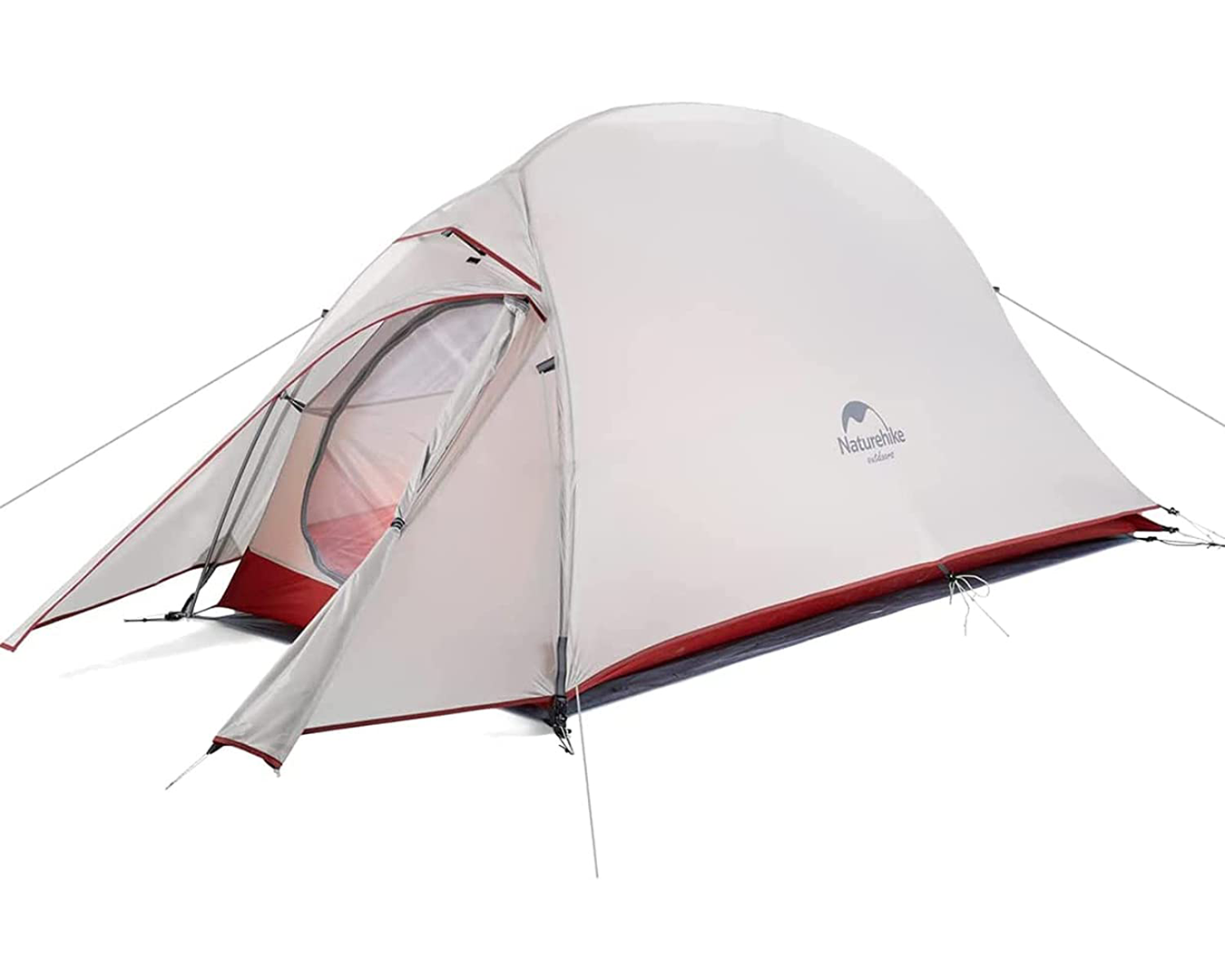 If you're flying solo, this sturdy dome tent is a great option for a lightweight shelter that's a step up from a swag. There's windows for ventilation and to prevent condensation building up, and the whole things weights under two kilos. Shop it here.
Coleman Swagger Instant Up Tent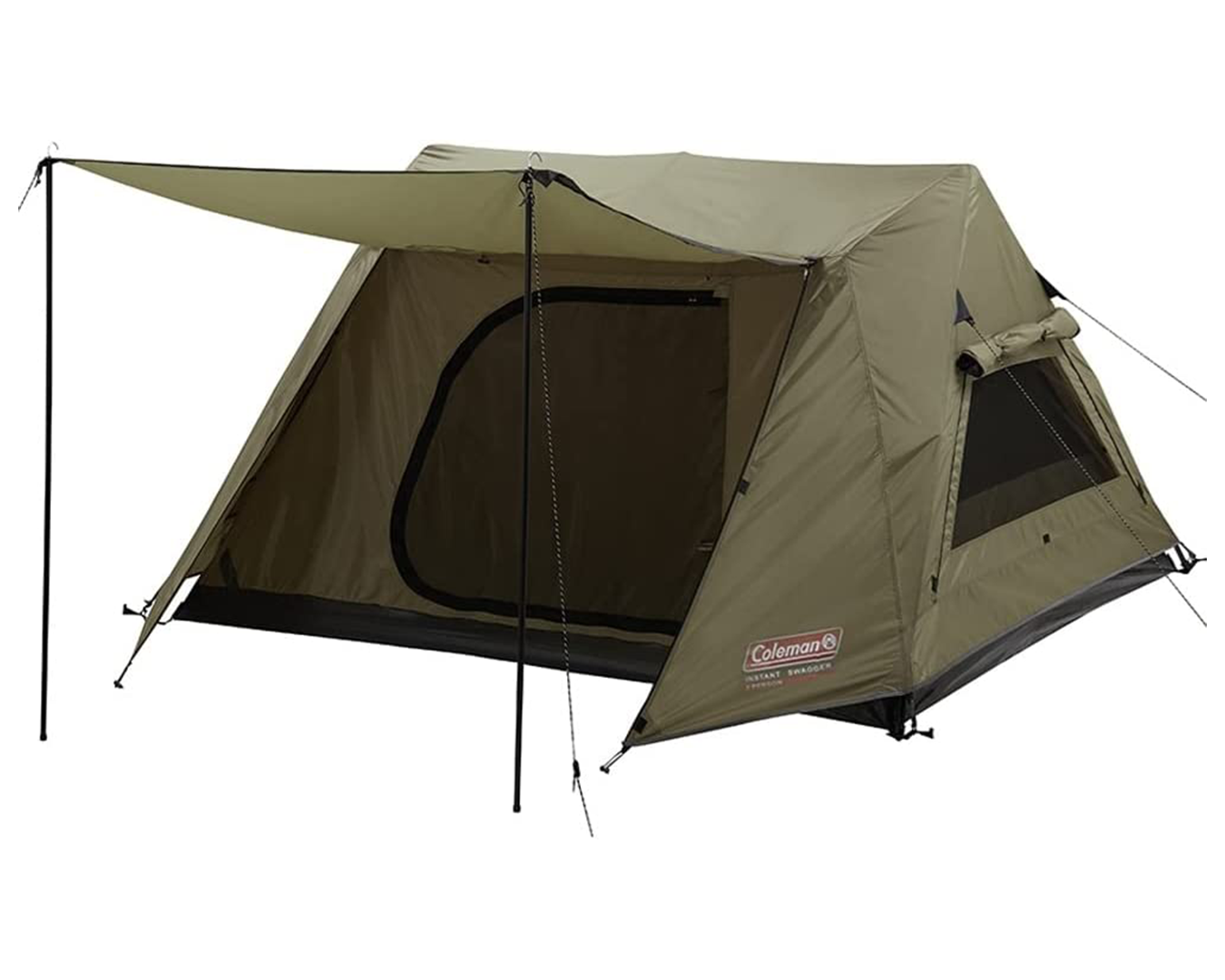 An innovative design that comfortably fits two or three people, this durable spring-loaded tent offers plenty of headroom, side windows and a D-shaped door which can also function as an awning. Shop it here.
TPS Power Sports Instant Pop-Up Tent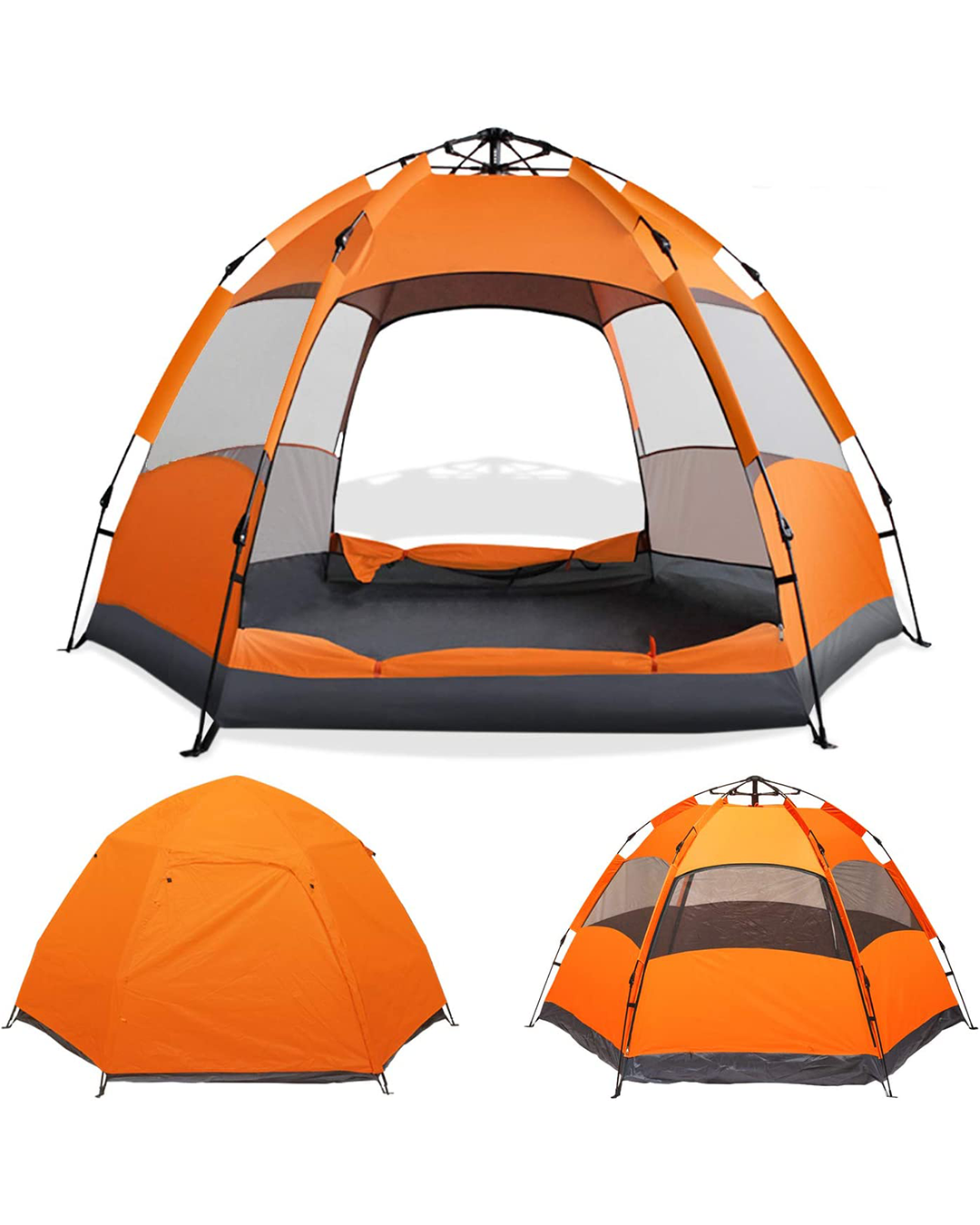 If you're not keen on assembling and threading poles (same), this pop-up tent is perfect for the occasional camping trip. The material is water-, wind- and UV-resistant, while the six mesh windows allow for ventilation and keep any bugs out. This pop-up tent is available in four- and six-person designs. Shop it here.
Best Camping Lanterns
Solight Design Solar Puff Rechargeable Solar Lantern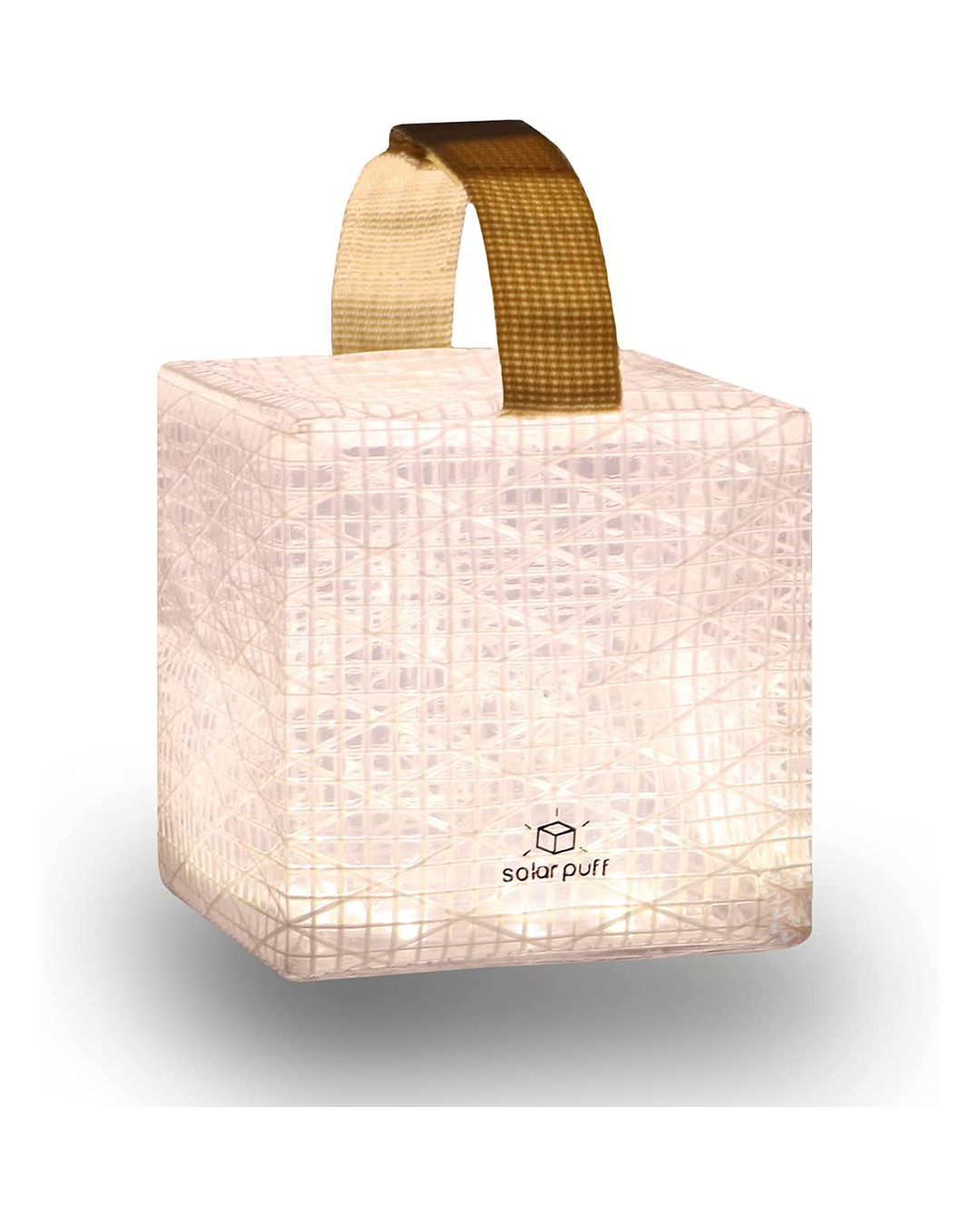 It floats, it charges from the sun, it's completely collapsible and soft, and it casts loads of light—this little innovation is a game-changer for your next camping trip. Shop it here.
Goal Zero Lighthouse 600 Camping Lantern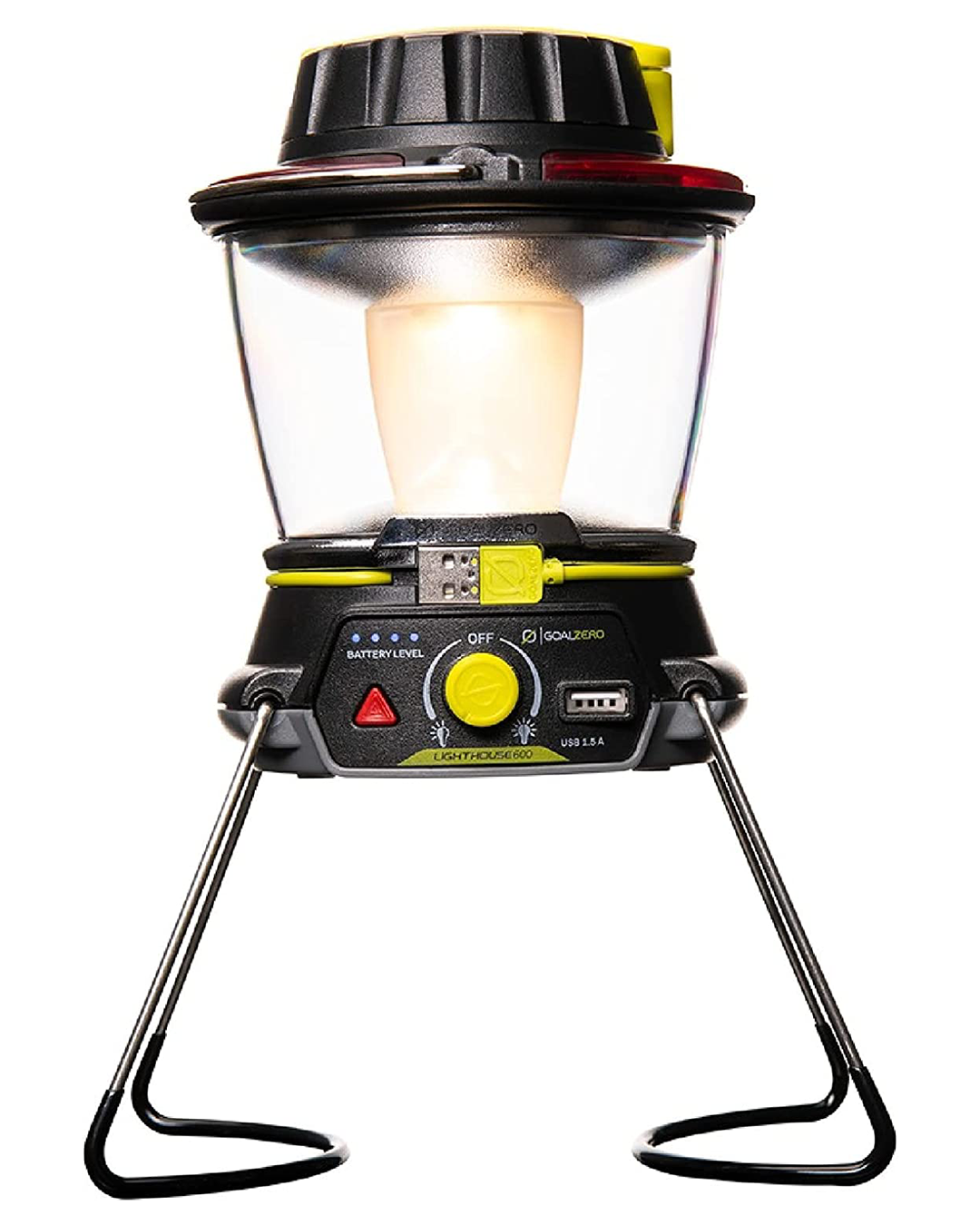 This bad boy recharges from solar, with a USB cord or via a hand crank, so you're basically set for light in any camping situation imaginable. Shop it here.
Petzl Tikkina Headlamp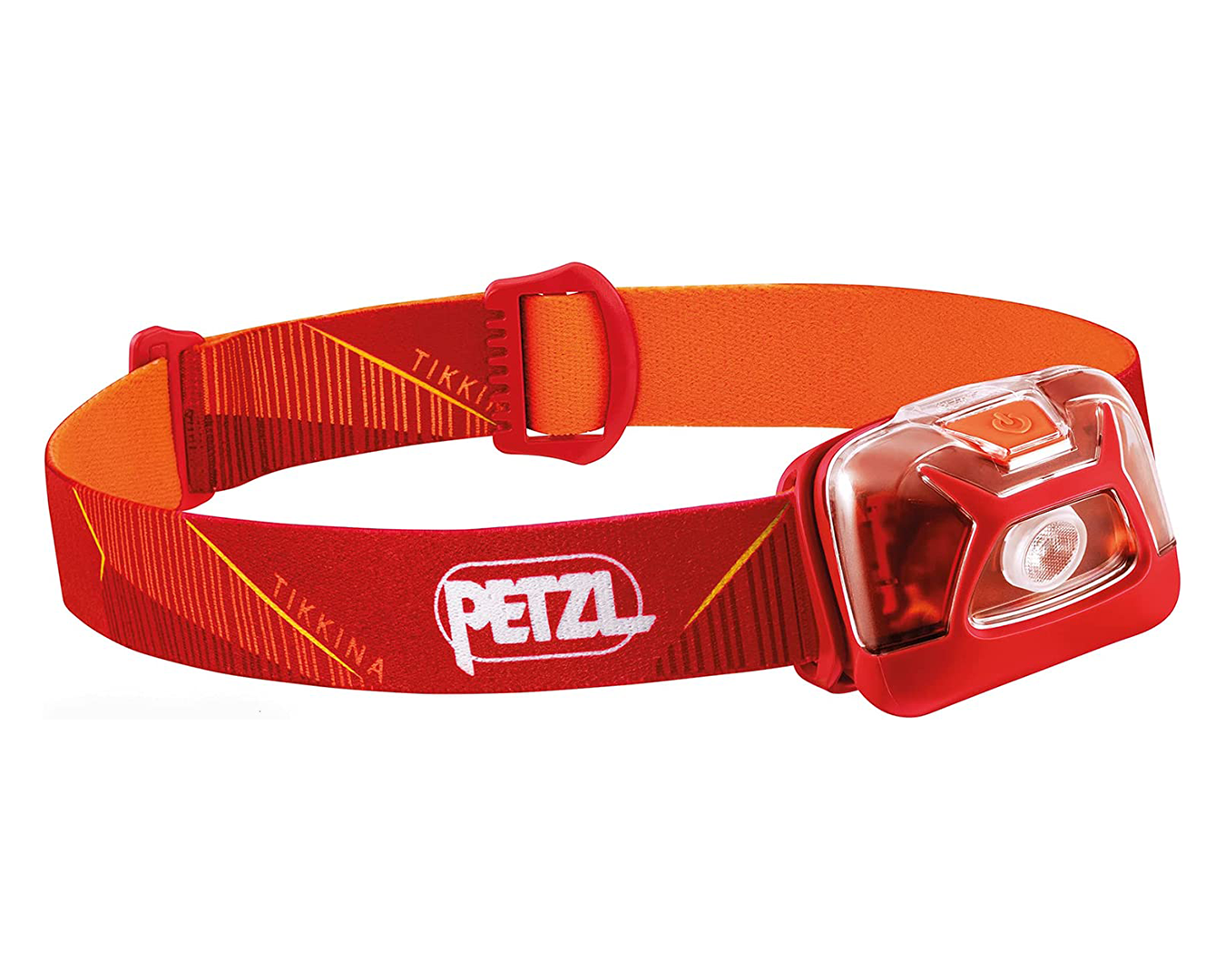 You laugh now, but you try navigating a pitch-black campsite at night with one hand attached to a torch... Bite the bullet and add this headlamp to your camping gear list, and you'll be thanking yourself for the comfy washable band, 120 hours of run time, and three adjustable light levels so you don't blind your fellow campers. Shop it here.
Ready to go? Check out Australia's best free camping spots here.
Image credit: Urban List, Amazon
Editor's note: Urban List editors independently select and write about stuff we love and think you'll like too. Urban List has affiliate partnerships, so we get revenue from your purchase.