The phrase 'all the gear, no idea' is oft-thrown around the campsite, and while having that label slapped across your forehead is about as fun as hiking in flipflops, there's also a case for being well-prepared when you're out in the elements.
No one likes getting (metaphorically or physically) caught out in the rain. Add these items to your shopping list before your next camping trip and we'll see who's laughing come pack-down on Sunday.
Your Temporary Home
A functional and practical tent
Sometimes it's okay to go for the cheaper option, other times it isn't. A good tent is imperative to enjoying an evening in the great outdoors, no matter if you're pitching it in your backyard or 100km inland from the back of Bourke. Many will fit you and one other happy camper inside, though key features to keep an eye out for are waterproofing, along with how easy it is to set the thing up—this is where that 'cheaper option' may be lacking.
Should you be throwing some hiking into the mix, consider the kilograms of your temporary home. A single-person tent which possesses the aforementioned qualities will cut the weight down by around half.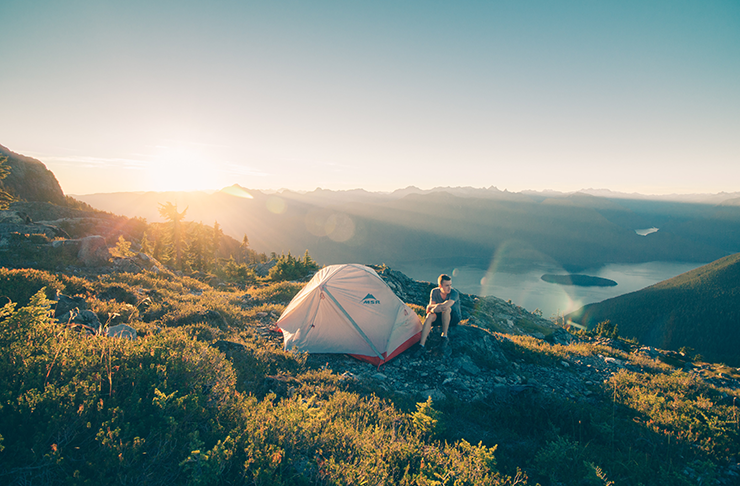 A quality sleeping bag
Your duvet ain't going to cut it, so get any ideas of packing up the linen out of your head right now. A versatile sleeping bag that retains heat in cooler temperatures, and breaths in the warmer climates, should be one of your top priorities when camping in the ever-fluctuating climates of Australia.
If you're planning a trip during winter or to somewhere far, far away from the equator, you're going to need something more heavy-duty. A sleeping bag certified by the Responsible Down Standard with a temperature rating down to -9° will keep you cosy and well-rested for the following day full of unadulterated outdoor activities.
A self-inflating mat
The reality is that your camping mattress is unlikely going to be as comfy as your bed at home, but you knew that was going to be the case. A self-inflating mattress that has a sturdy PVC coating or similar will protect it from punctures, and a thickness of 40mm or more will lessen the irregularities of the ground beneath you. Make sure it includes a repair kit, too, unless of course, you're confident there's a camping retailer close by to the campsite.
Your Get-Up
A waterproof jacket
No matter how many layers you're chucking on, you're going to need one that's waterproof on the outer to keep it all dry when you get caught out in that shower, which let's be honest, it's a common occurrence when camping in Australia. You could don a plastic poncho, or you could invest in your outdoor adventures now and into the future with a quality shell jacket to chuck over your fleece.
For those looking for warmth and protection from the rain, take a look at a jacket that's both lined and waterproof. Something with length and a hood that'll insulate the neck will come in hand for those winter trips, too.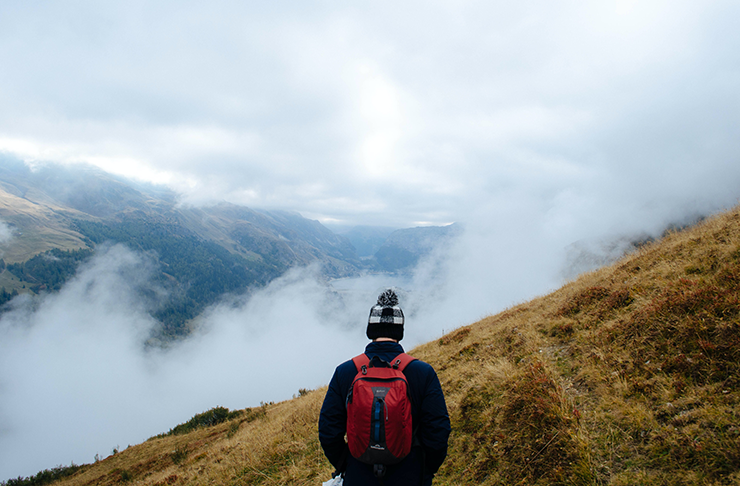 Thermals
It may feel like overkill, but you'll thank yourself for packing thermals when you wake up in the dead of night as you're rummaging through your pack for an extra layer. A top and bottom set will come in at under $60 on a good day—grab a set and thank yourself later.
Swimmers, togs, or shorts
There are at least two things near-guaranteed when camping: some sort of instant dinner cooked on a portable stove, and bodies of water. We've all wanted to be that person who takes an impromptu dip, but the ramifications of not having the appropriate attire can hamper the remainder of the weekend.
A pair of shorts fall under the 'low cost, high reward' banner. And even if you're not planning swimming, they're great for switching out with those hiking pants when the sun decides to poke its head out through the clouds.
Nice To Have's
A Light Source
Some see using the torch on your phone as resourceful, others around the campsite will find the bright-white, concentrated light intrusive and annoying. The reality is that fires are off the cards at the vast majority of Aussie campsites, too.
You don't have to go overboard here. All you need is a simple battery-powered lantern; they're waterproof and they push out passive light which won't annoy the neighbours—just don't forget the batteries.
A small backpack
A weekend camping trip usually comes stock standard with at least a leisurely hike, and you're going to want a small pack to chuck your oranges, scroggin and water bottle in. You don't need to go all-out here, something simple to sling over your shoulders that distributes the weight evenly will up the enjoyment factor of your walk ten-fold.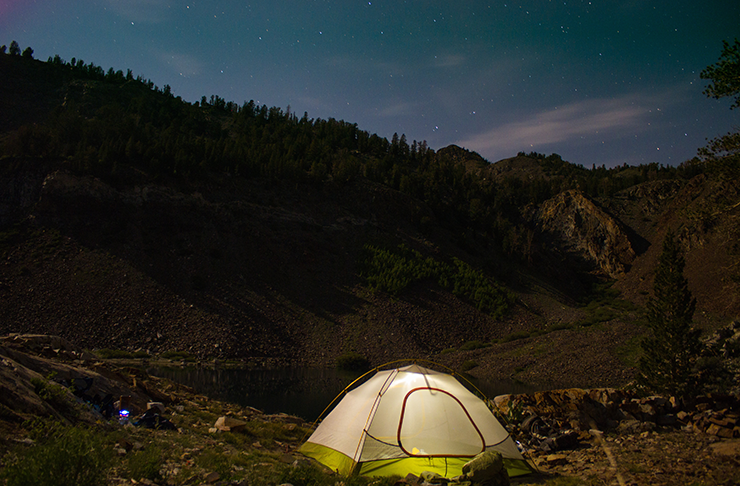 A full brim cap
Camping without a full-brim hat is just not the done thing. Protect your noggin from those UV rays and keep an eye out for one with a sweatband if your weekend itinerary is looking activity-heavy. A $50 note will have you sorted with something like this.
An enamel plate set
You could Bear Grills it and scoop up your dinner with your hands directly from the firepit, but dropping some cash on a basic enamel dinner set is a far more practical answer. Easily packable, easily cleaned and the ultimate camping flex.
Check out Australia's best free camping spots here.
Editor's note: Urban List editors independently select and write about stuff we love and think you'll like too. Urban List has affiliate partnerships, so we get revenue from your purchase.
Image credit: Will Truettner, Glen Jackson, Naomi Hitchins, Thomas Aeschleman | Unsplash