When it comes to big name celebrities, you'd be hard pressed to find anyone more authentically themselves than Celeste Barber. The comedian and social media star, who boasts a cool 8.5 million followers on Instagram and counts Cindy Crawford and Tom Ford as her besties, has always been a champion for keeping it real, especially when it comes to body positivity—tummy rolls, wobbly bits and all.
And it's exactly that ethos that she's poured into her newest project—a collaboration with Bras N Things to create her very own lingerie line. We've tried the collection first hand (the Drama Bralette is our fave) and can confirm it's ultra comfy and supportive, whilst making you feel incredible in your own skin.
To celebrate the collection we caught up with Barber to find out which piece she can't get enough of, why inclusivity is so important and how she's learnt to love her body.
What's your favourite piece in the range and why?
That's hard to answer! It's like picking a favourite child. It's the first time I've done anything like this so I'm really proud of all of it. I LOVE the green bodysuit—I want to wear it with jeans and feel like Sophia Loren. I'm also in love with the white bralette and matching undies. And the drama robe. And the sleep wear. Ah! It's too hard to pick.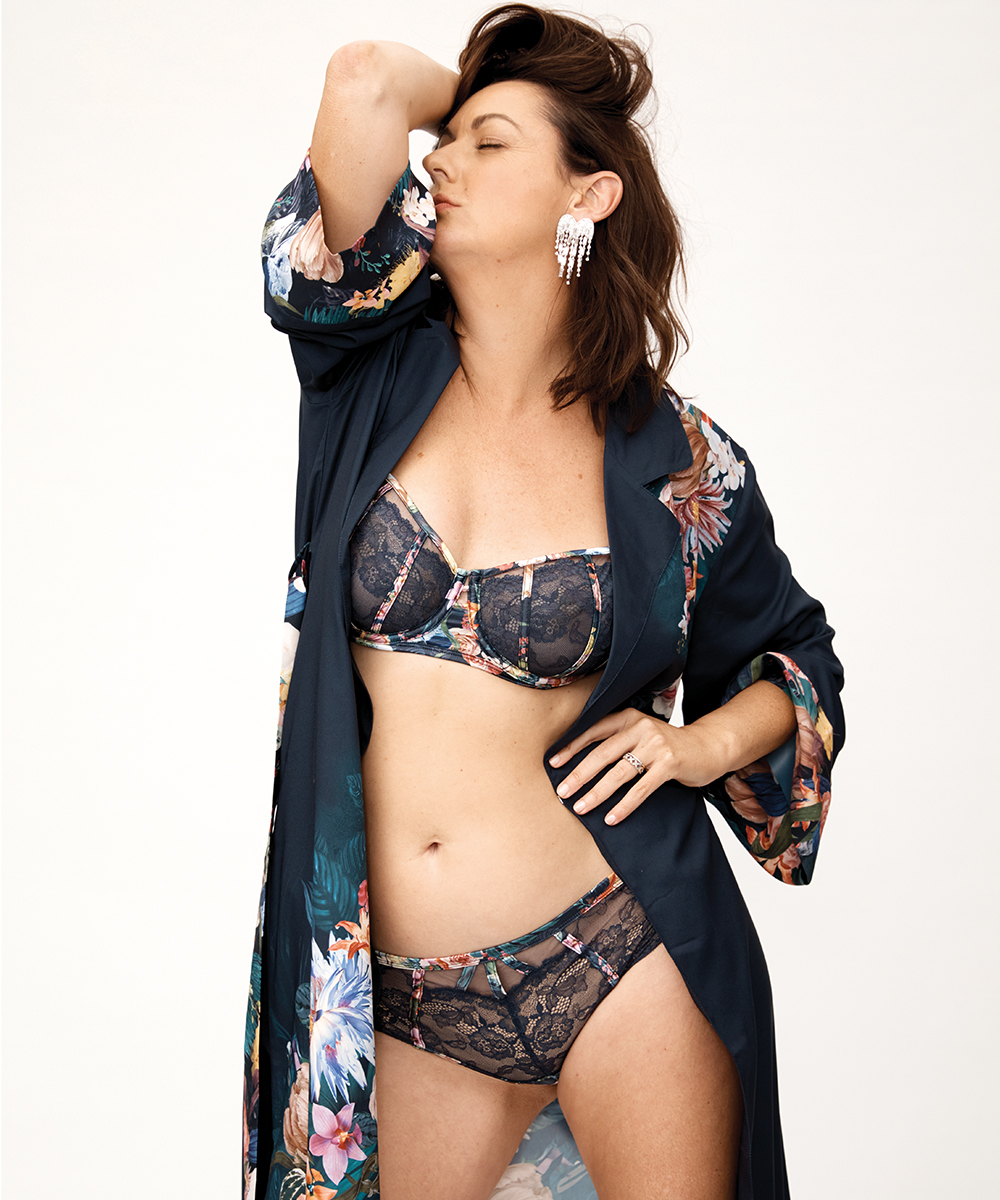 Why was creating a size inclusive range so important for you?
It should be important to everyone. The fact that size inclusivity is still a big deal is bananas to me. All women deserve to be seen. We deserve to be seen and catered for in all our glory, and I wanted to make this as accessible to as many bodies as possible. BNT were so amazing about it and I was really full on about extending the sizing. They didn't flinch at all.
You're an advocate for body confidence, when did you first learn to embrace your body?
There wasn't a specific moment in my life that I thought, 'Oh, I'm confident in my body now.' How I look makes up a very small portion of who I am and what I can offer. It's the least interesting part of me. So I've never put a lot of pressure on myself about how I look.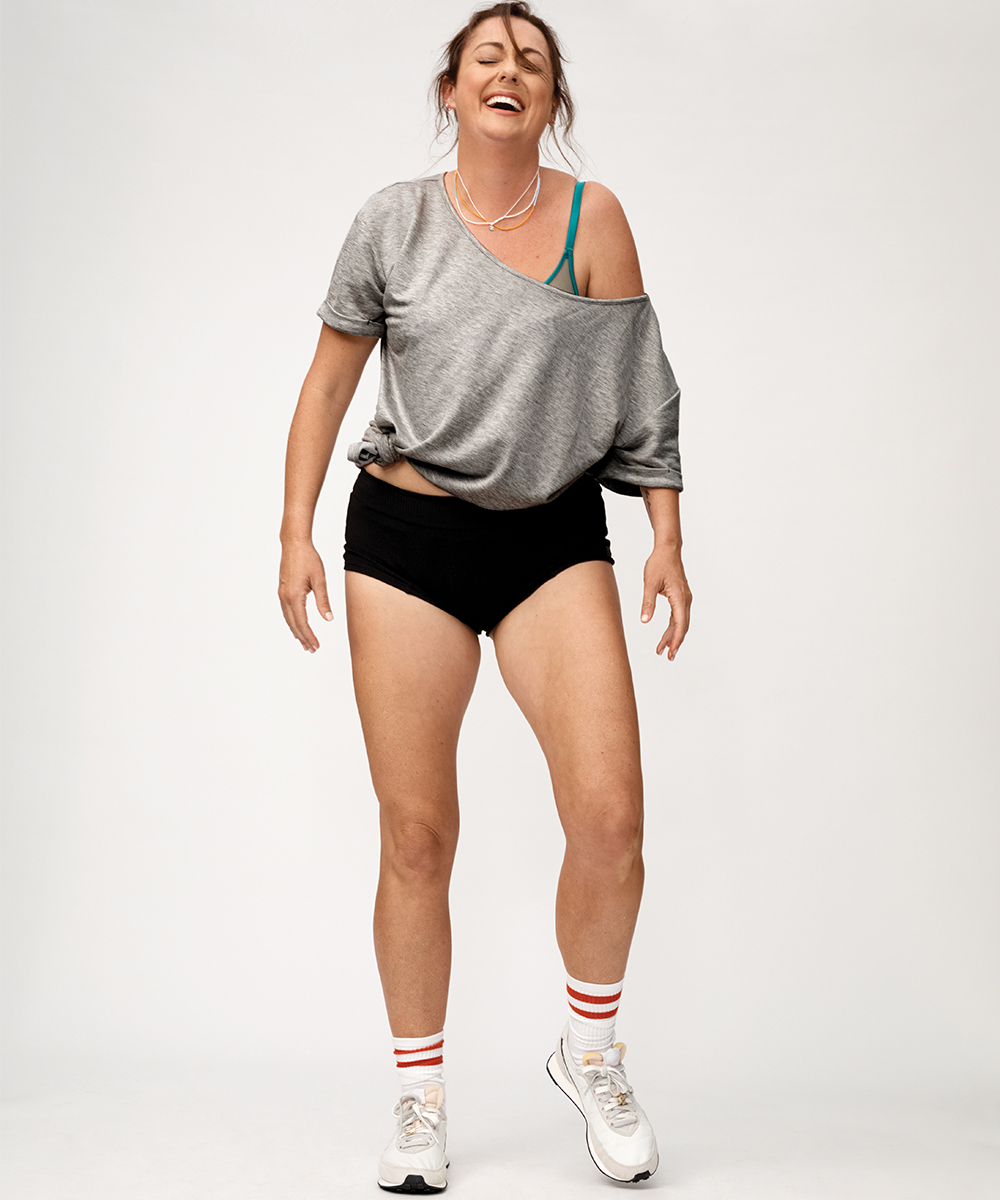 What are your top tips for body confidence?
Unfollow accounts that make you feel bad. Pour a glass of wine and scroll through social media and actively delete those accounts. You'd be surprised how many accounts we follow and just think, 'Oh well, it's just a bit of fun'. But it can seep in and before we know it, we are saying no to a piece of cake at a friend's birthday because we saw online that if you get cellulite you don't deserve love. Unfollow! And, exercise. I feel excellent when I exercise. I mean, I hate exercising but my body is grateful when I do. And I want to look after her, she's lovely.
Who are some body confidence heroes that inspire you?
Ashley Graham is fantastic. I love seeing her throughout her pregnancy and how grateful she is for her excellent body. I also think there aren't enough awards in the world for Lizzo—that woman is pure delight. Get it out and flaunt it, enjoy it - it's all we've got!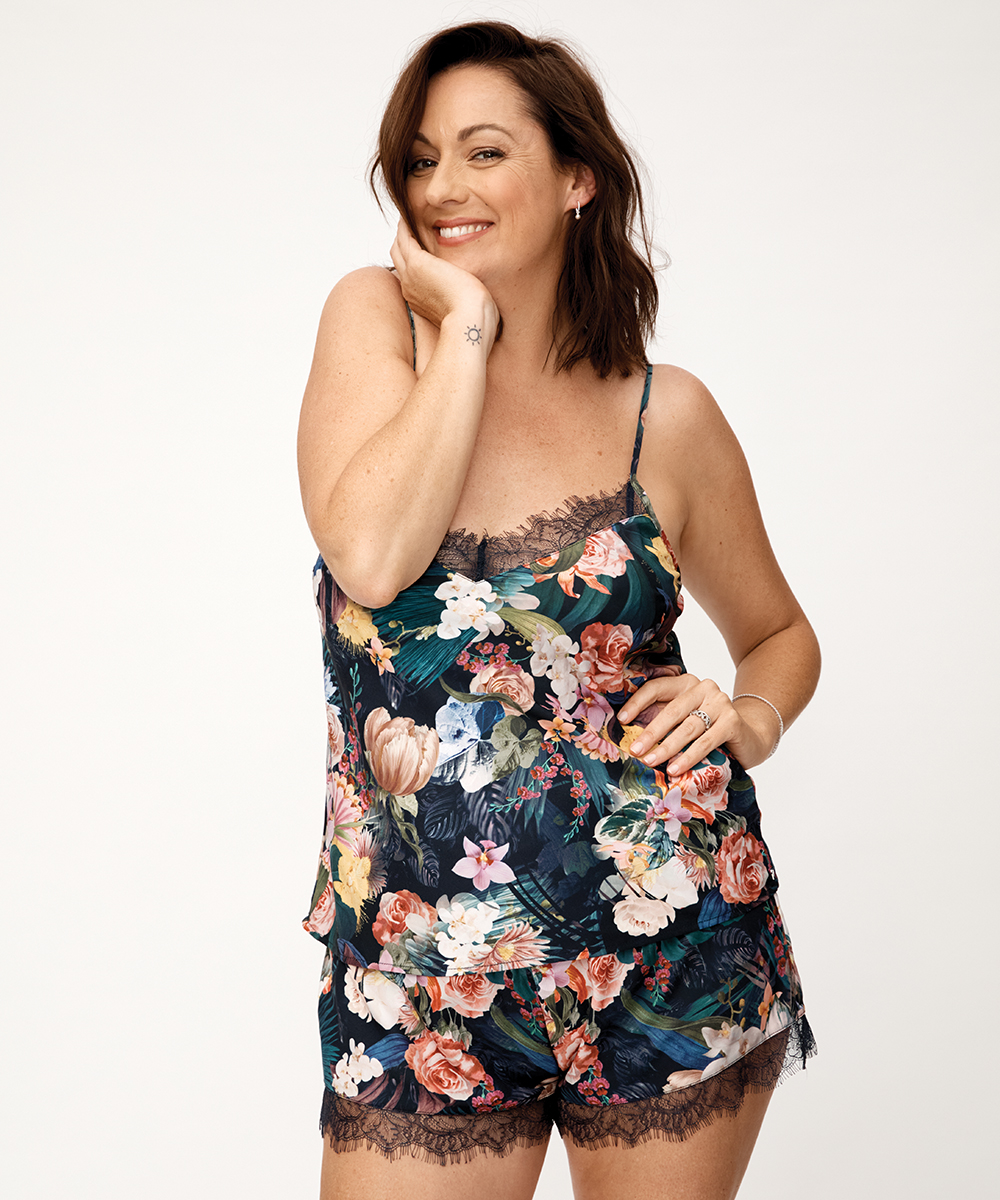 Who or what makes you feel most beautiful?
My husband is the greatest confidence booster in the world. He's always saying how beautiful he thinks I am. I really appreciate it, especially considering he's the hottest man in the world. I also feel pretty great at a photo shoot when I've been in hair and makeup for two hours and there are wind machines and loud music and great lighting. I mean, it's where I belong!
Urban List's tag line is 'it's all about living the good life', we'd love to know what the good life means to you?
Being successful in my field and being able to have my friends and family along for the ride. And not flinching when it comes to using the mini bar in a hotel room. I'm not there yet, but that's on the list.
Shop the entire Celeste Barber range right here.
Image Credit: Bras N Things
Editor's note: Urban List editors independently select and write about stuff we love and think you'll like too. Urban List has affiliate partnerships, so we get revenue from your purchase.