Unless you've been living under a sartorial rock, chances are you're aware that Crocs, once castaways from the world of style, are now cool—very cool. So cool, in fact, that we'll queue around corners for the latest rubber clog colourways, collect quirky Crocs charms (called Jibbitz), and Crocs collabs—like the Rainbow Paddlepop-hued Lazy Oaf Crocs—are peak 2022 fashion, selling out in mere seconds.
They are Instagram accounts dedicated to the Crocs aesthetic, and new Crocs styles are bubbling up, like platform sandals and a soon-to-release Crocs rainboot. Every designer brand from Bottega to Gucci and Stella McCartney has riffed on the rubber shoe too. If you've been resisting the irresistible, lean in. You won't regret it. They are, after all, extremely comfortable footwear.
Here we've collated some of the coolest Crocs (and Croc adjacent rubber clogs) on the market right now.
Crocs Classic All Terrain Clogs "Desert Camo"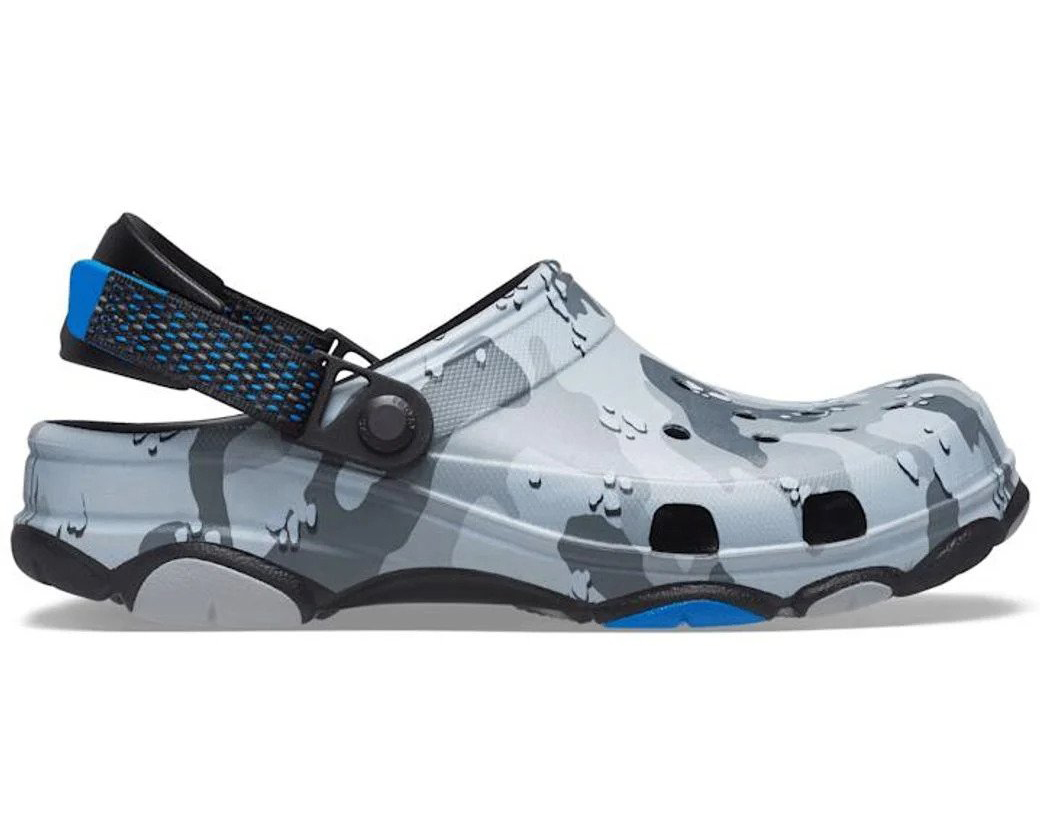 This black and blue camo, complete with mesh detail on the ankle strap, is giving Aquaman and probably-does-deep-sea-diving-on-the-weekend. Shop here.
Crocs Classic Platform Clogs In "Digital Violet"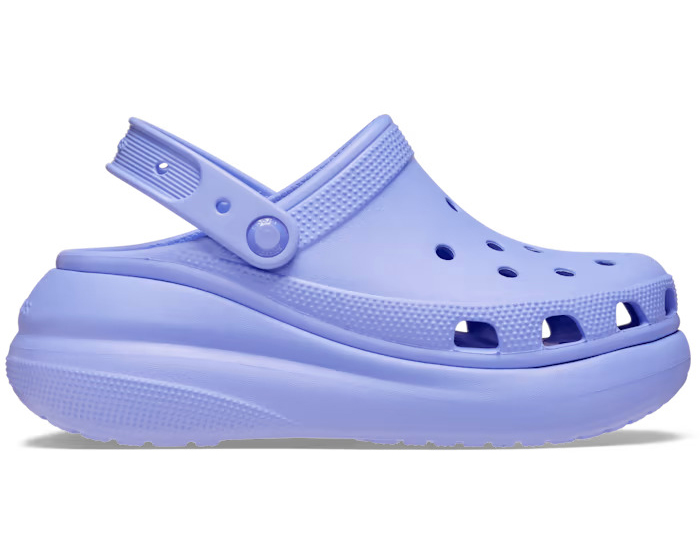 The Crush platform clog is a slick new design in the Crocs universe. There are a bunch of recently released colours in the mix too, from this violet to a smooth bone colour and a slime green called "Sulphur". Shop here.
Crocs "Banana" Bistro Clog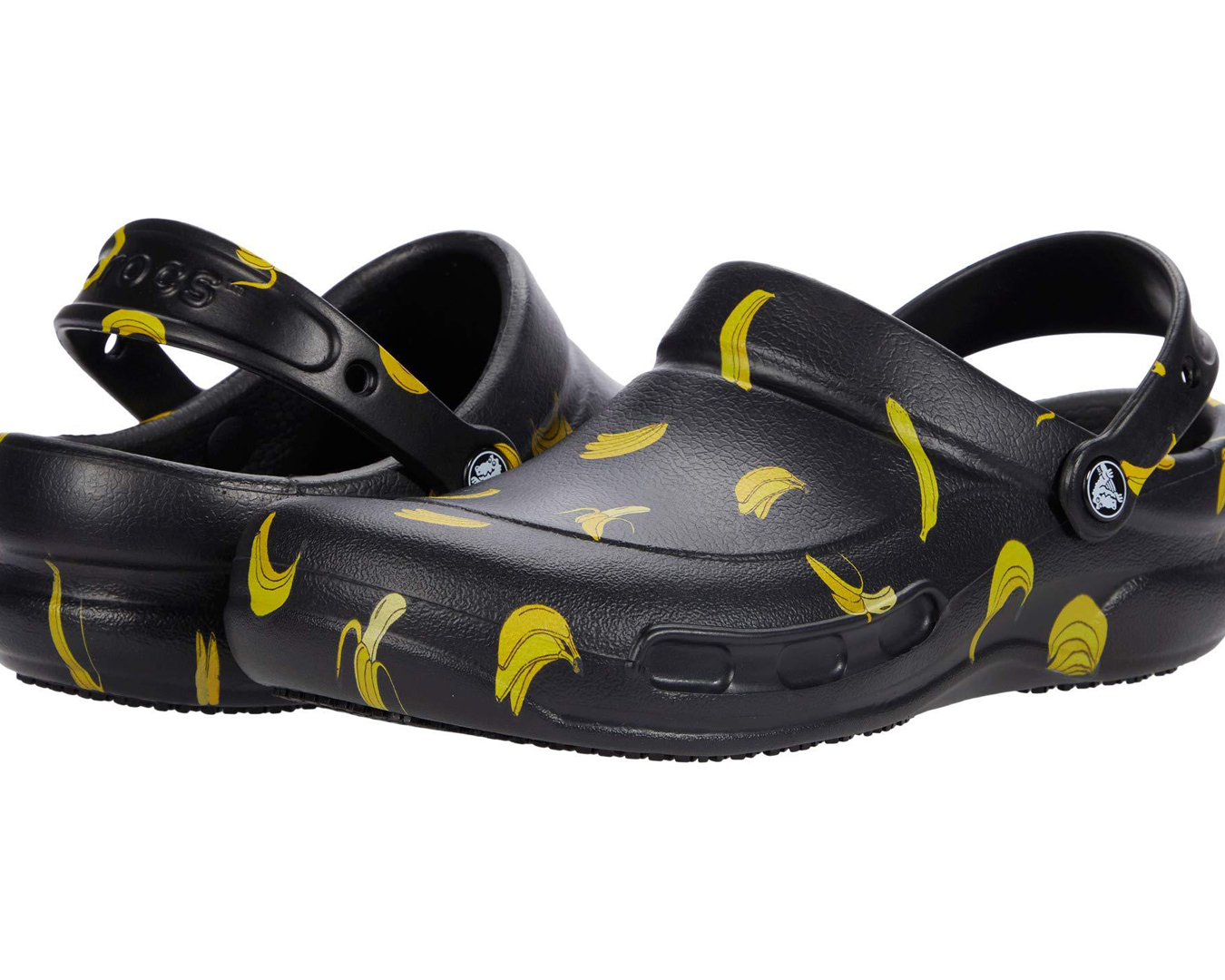 Once reserved for chefs and nurses (Amazon still includes this in the product description), the Crocs "Bistro" clog is 100% fashion now. Shop here.
Crocs x Salehe Bembury Pollex Clogby "Cobbler"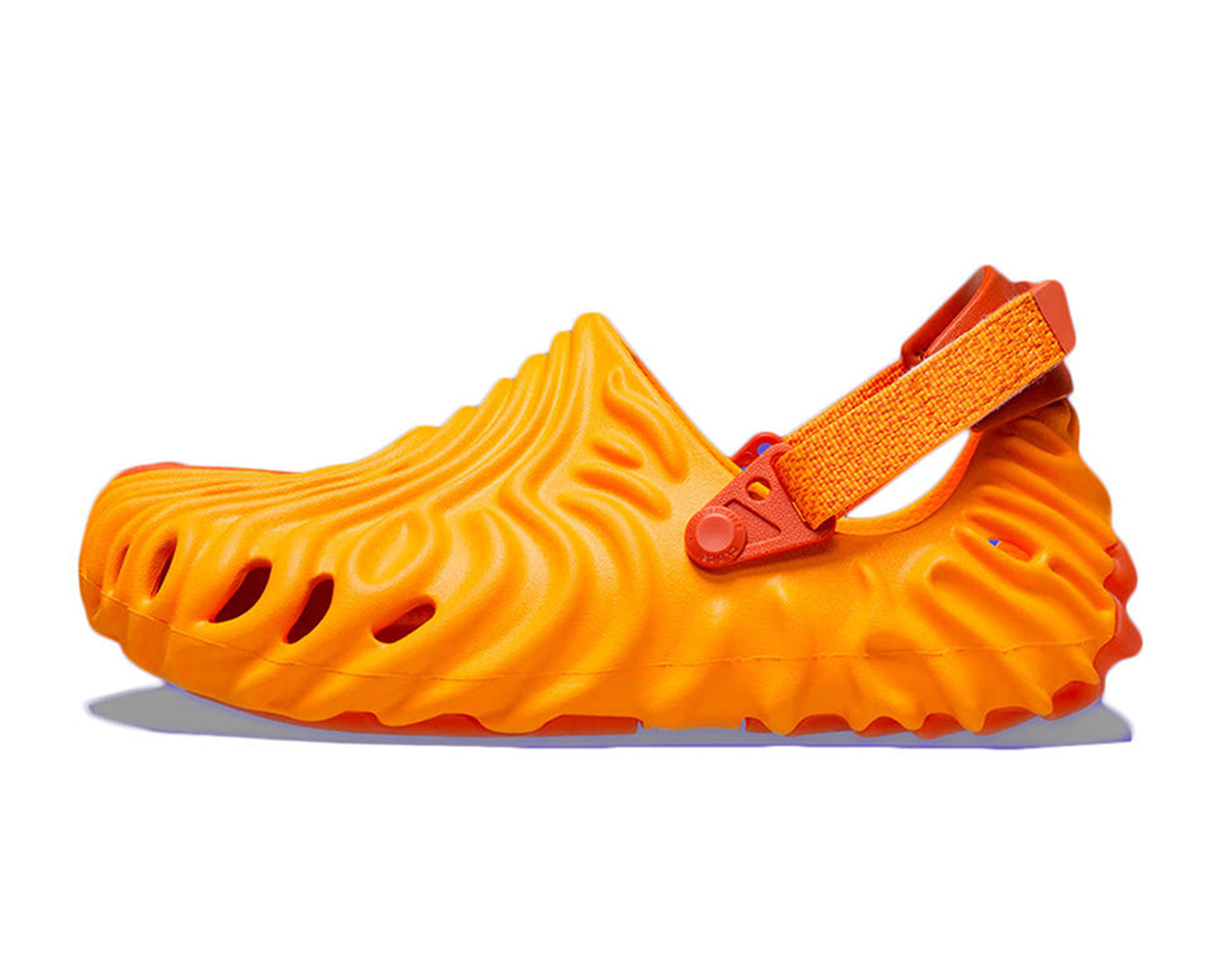 Keen to invest in some collectable Crocs? StockX is the place to be—and the latest Crocs x Salehe Bembury collab (due to drop later this month) is already there for a hefty sum. Pro tip: Older colours are slightly less pricey. Shop here.
Crocs Classic Solarized Clogs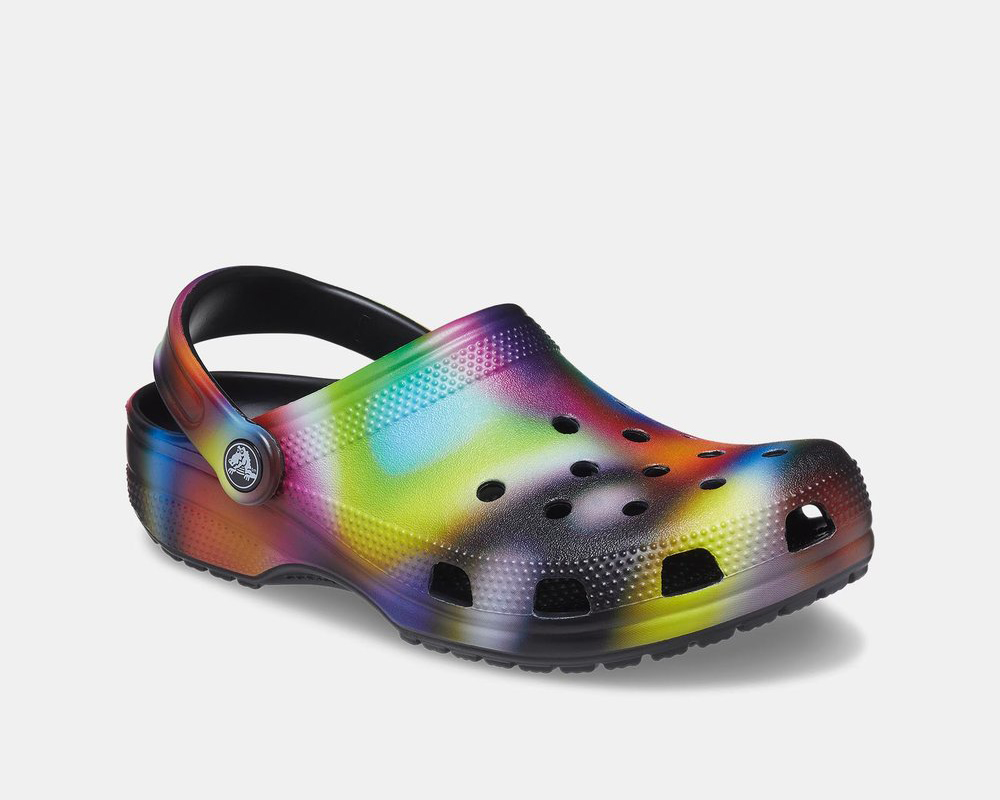 Like peering through a kaleidoscope or staring too long at the sun, these solarised clogs are a trip. Shop here.
Birkenstock Super Birki Clogs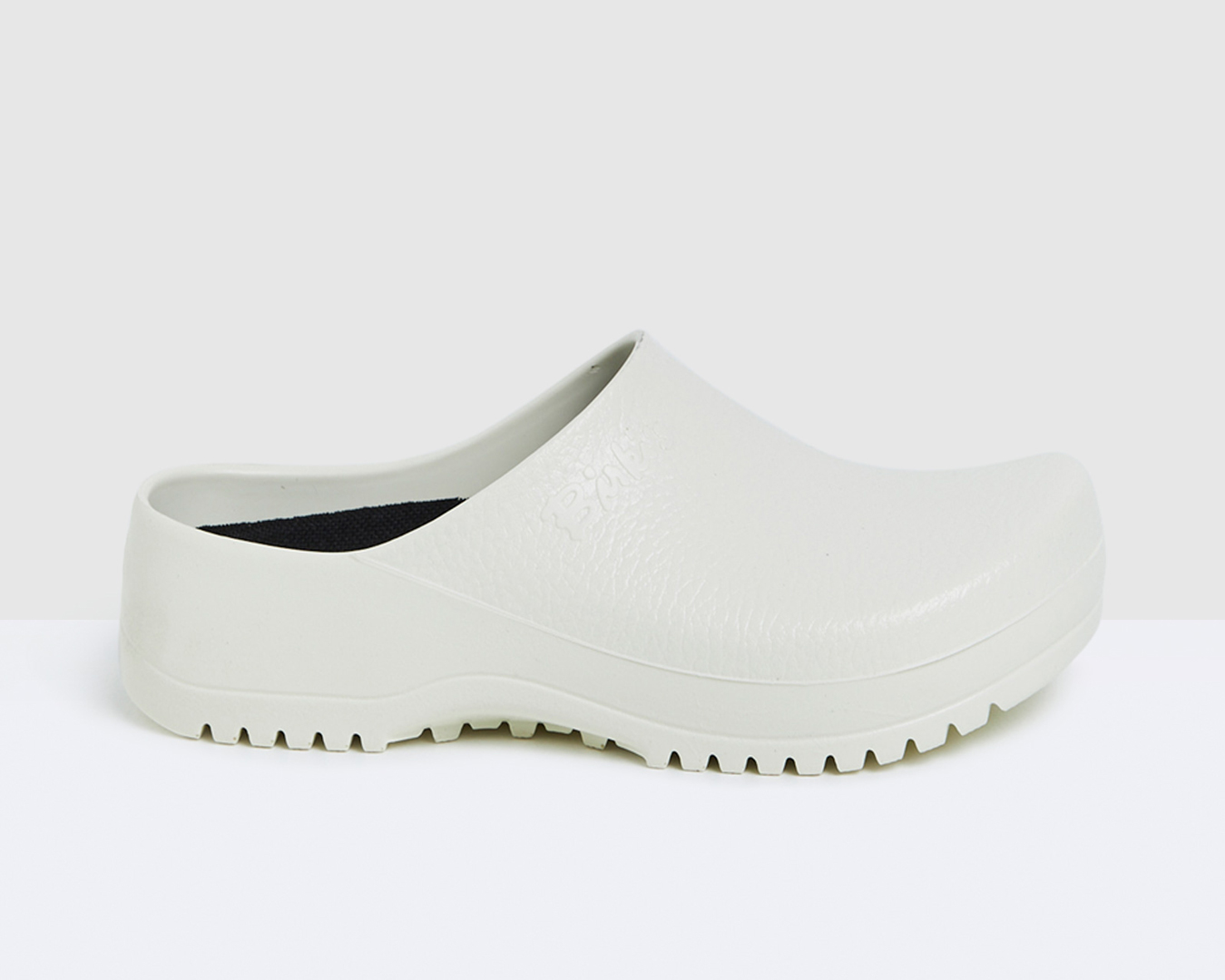 Birkenstock's riff on the rubber sandal has become a cult fave. We recommend checking stock levels here and here.
Crocs Classic Marbled Clog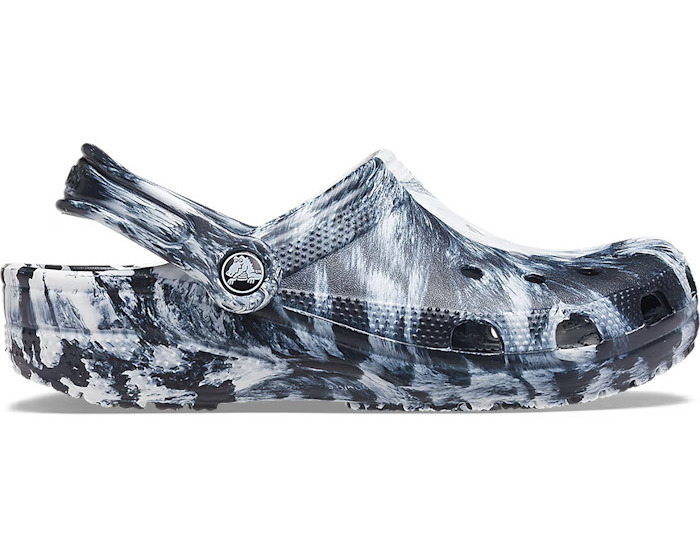 Black and white brush strokes give these Crocs a cool arty vibe. They'd totally work to wear to your next pottery class, or hitting the pub for a beer after work. Shop here.
Off-White Spongesole Meteor Sandals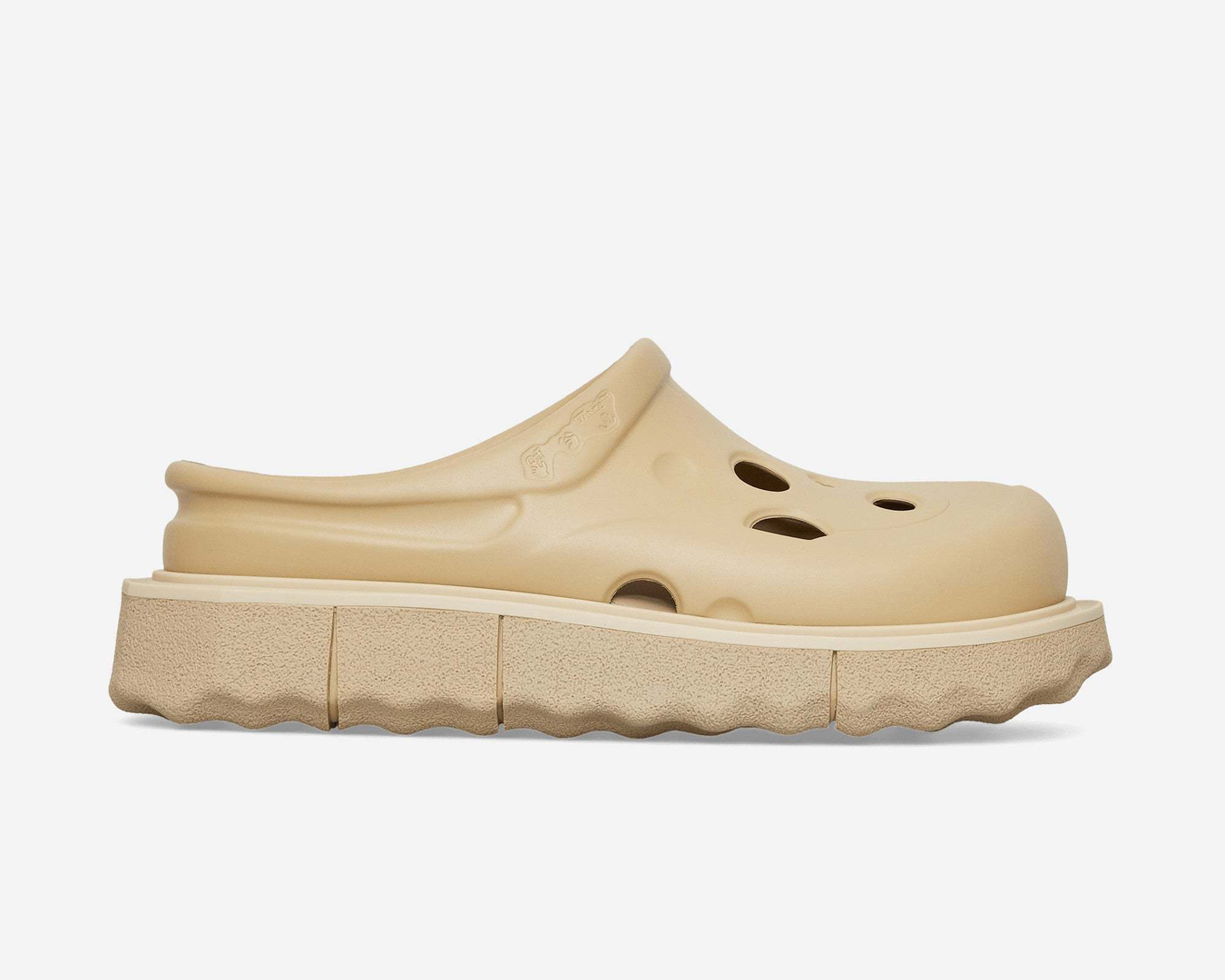 These Crocs-inspired rubber slippers are now a staple in the Off-White universe. Shop here.
Crocs Classic Clogs "Margaritaville"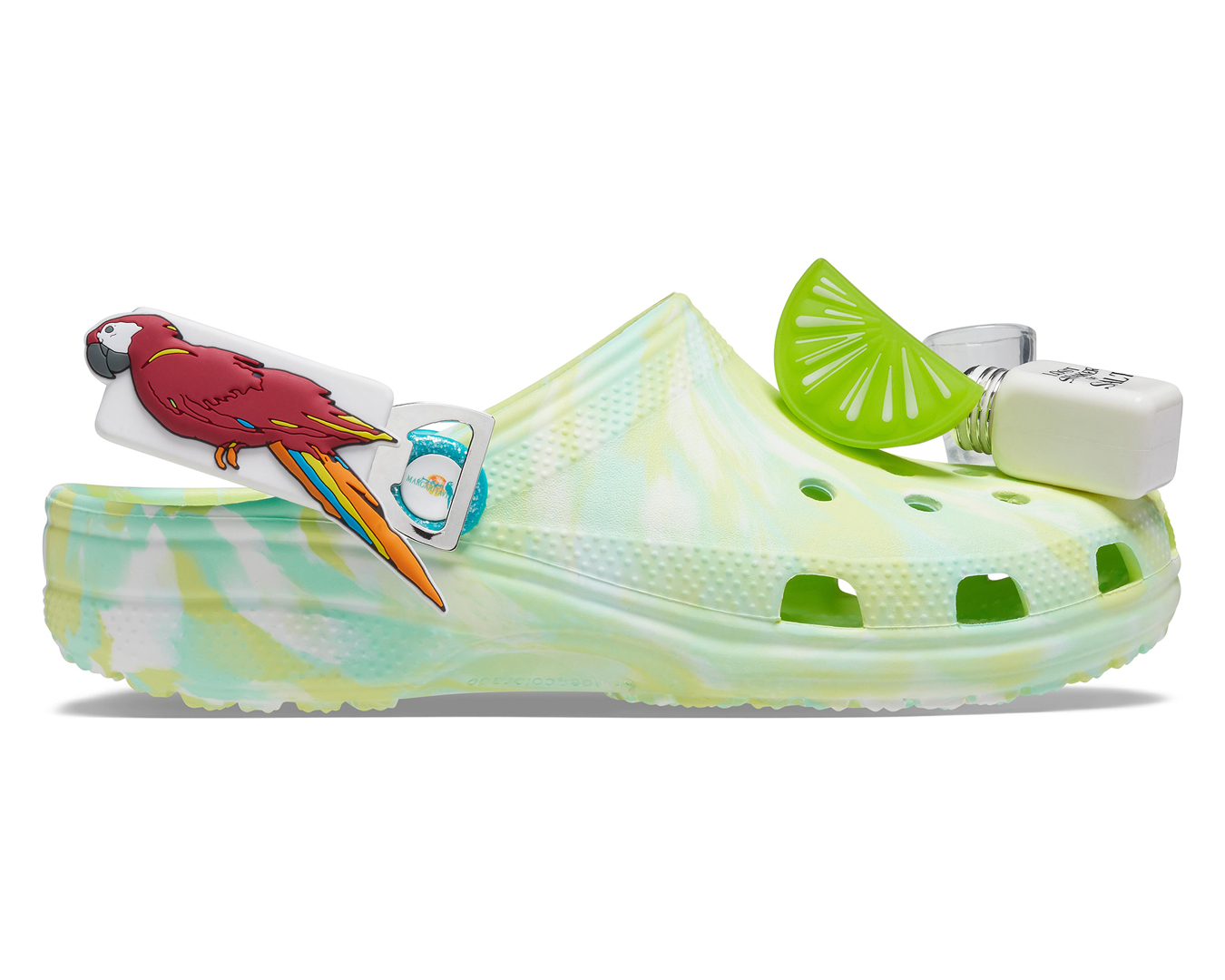 Complete with salt shaker and bottle opener Jibbitz, seriously, what other shoes will you be wearing on holiday this summer? Shop at StockX here.
Crocs Classic Clog In "Blue Bolt"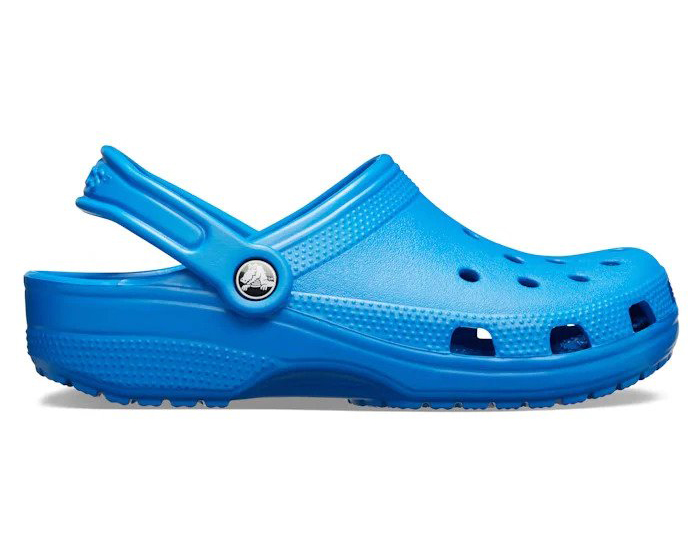 The classic clog in a bright bold blue. You can't go wrong. Shop here.
Crocs Classic Hiker Clog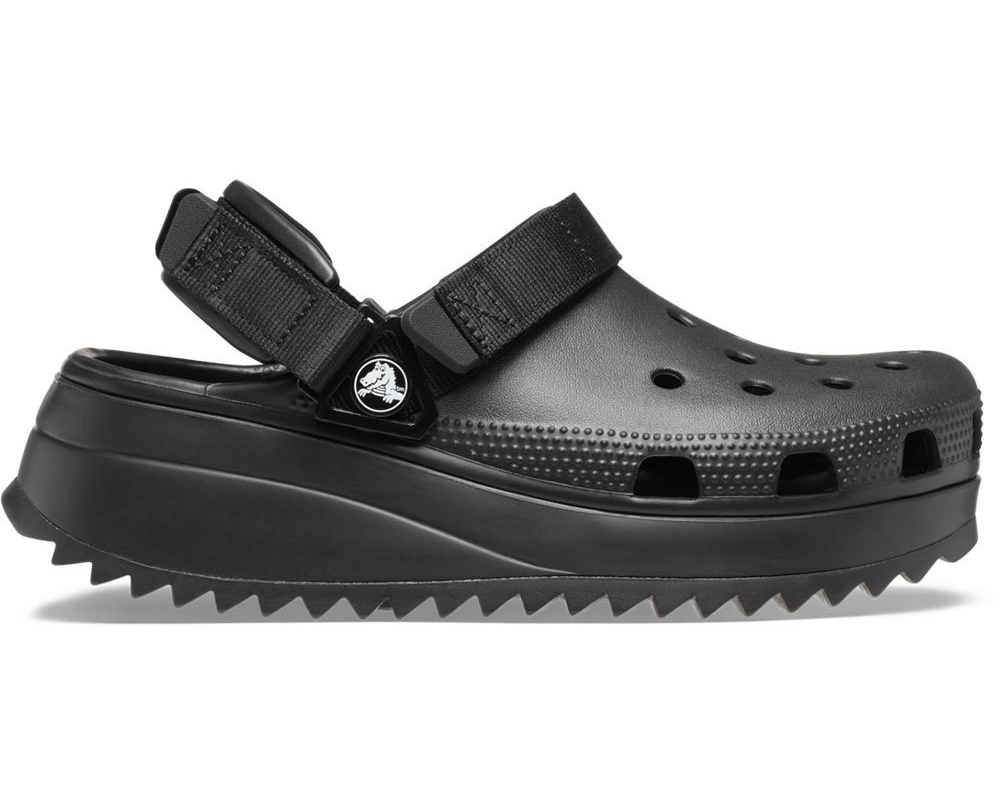 These grungy Crocs have a sawtooth edge, a bit of a platform, and heaps of attitude. Shop here.
Crocs Palace x Rapha Classic Clog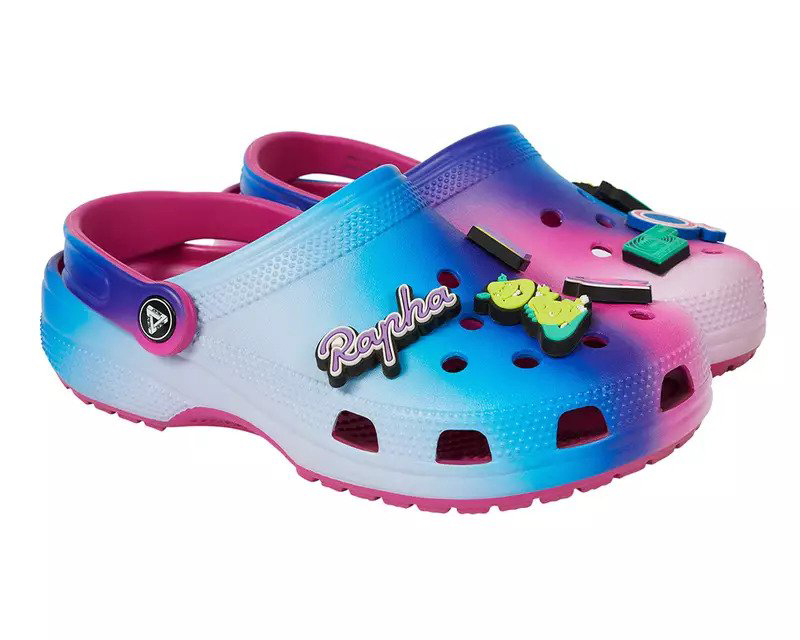 Yes, even the cool skater kids at Palace and the ultra-serious cyclists at Rapha love their Crocs. There's no looking back now. Shop here.
A final pro tip. Crocs are super popular right now, so it's likely your fave pair will sell out fast (really fast). We recommend checking stock levels and shopping for new colourways at the following retailers:
Still shopping? Get clued up on the hot pink trend set to be huge this summer: "Barbiecore".
Image credit: Rapha, Crocs
Editor's note: Urban List editors independently select and write about stuff we love and think you'll like too. Urban List has affiliate partnerships, so we get revenue from your purchases.