Every dog paw-rent knows that buying a collar ain't easy. There are endless different collar types, sizes and functions. But it's not just that, of course, our dogs need to look cool too. With a stylish collar, our dogs will be drippin' in swag (and maybe some drool).
We spend thousands of hours and dollars accessorising ourselves, so it's about time we find the right fit for our precious pets. We've done the work for you, and compiled a list of some of the coolest collars out there, to suit your pet's specific needs. Grab your leash, and let's go.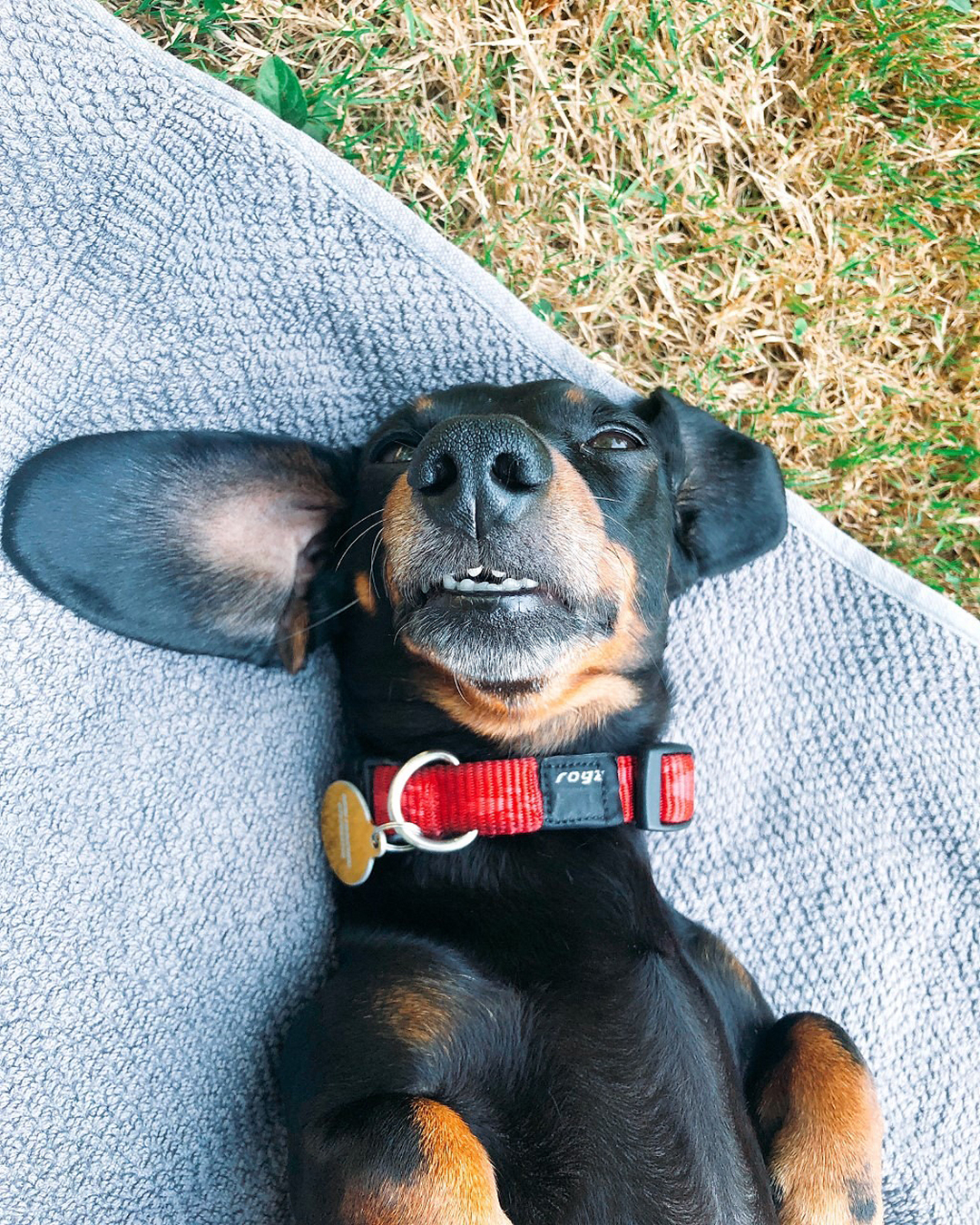 Best Dog Collar For Puppies
Rogz - Reflective Nylon Dog Collar
Puppies are as naughty, as they are cute. Thankfully, the reflective nylon dog collar from Rogz at Pet Stock is strong enough to give your pup a run for his money. Available in four sizes, and seven colours, it offers the perfect combination of style and safety, while ensuring your pup is comfortable. They also offer free standard shipping for metro orders over $25. Shop here.
Best Extra-Large Dog Collar
EZYDOG Oxford Collar
We all know our larger dogs are gentle giants, and the biggest babies. And they deserve cool collars that are strong, comfortable and look good. The Oxford Collar from Ezydog is assured to make your pet look proper. With a full grain leather exterior, padded leather lining and a tongue buckle fastening, it allows for sturdy control for you, and comfort for your canine. Need it lickety-split? These guys offer same-day delivery.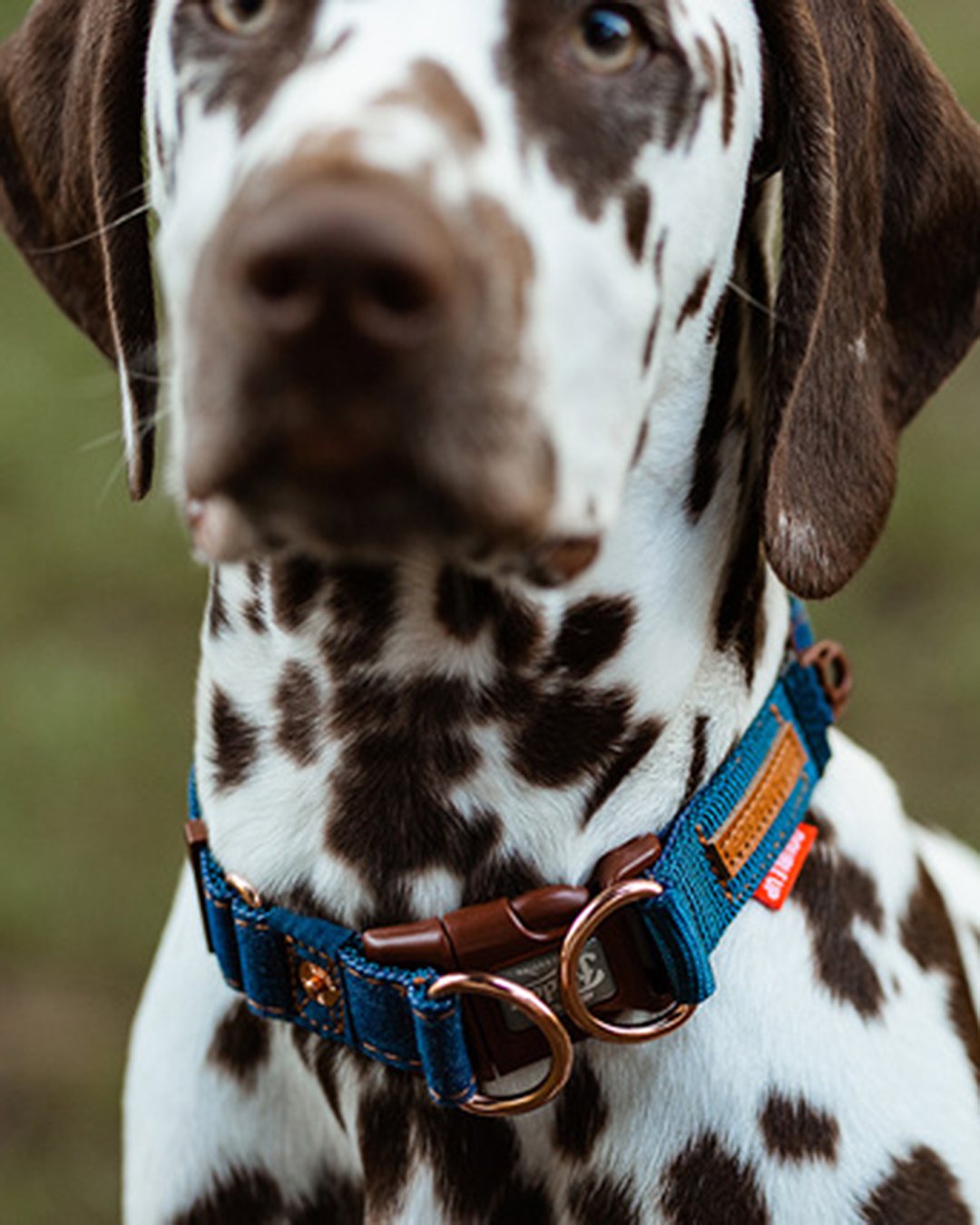 Best Strong Dog Collar
Ezydog Double Up Dog Collar Denim
Sometimes, our lovely doggos are just too strong for us, but it's alright. If you're looking to gain a little more control, Ezydog's Double Up Dog Collar Denim from Petbarn should do the trick. Offering high durability, along with soft and strong nylon webbing, it comes in medium and large, for different neck sizes. Their double-D rings bear the pull and ease the pressure on your hand. The cool collar also contains reflective stitching for night visibility, so that you never lose sight of your buddy.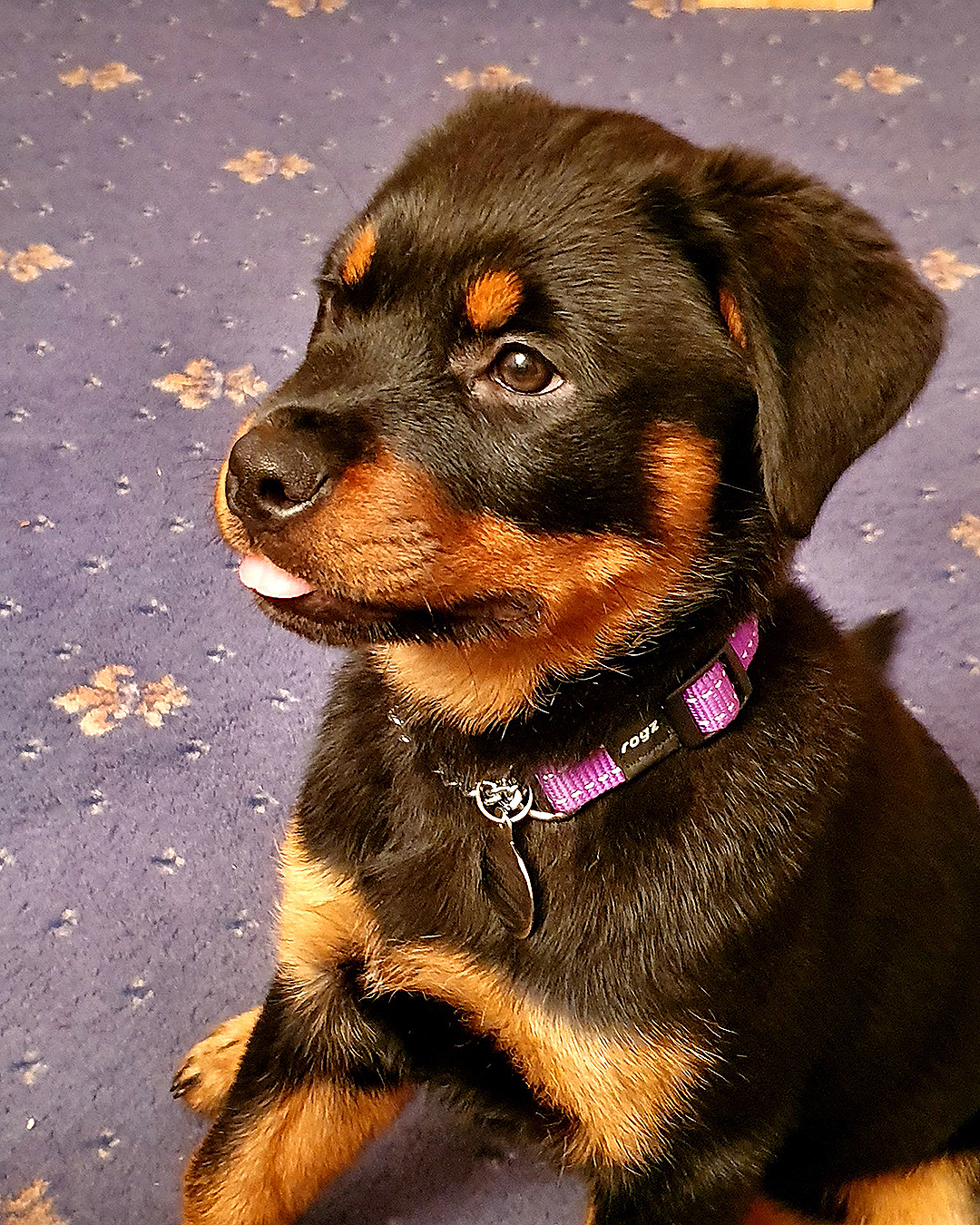 Best Sustainable Dog Collar
Anipal Kylo The Koala Brass & 100% Recycled Dog Collar
Protect your pet and the planet with Anipal's Koala Brass & 100% recycled dog collar. With a mission to protect our Koalas after the bushfires, Kylor the Koala Dog Collar aims to stay resilient but is made from 100% recycled plastic and brass hardware. Not just that, but it's also super stylish and comes in small, medium, and large sizes. Shop here.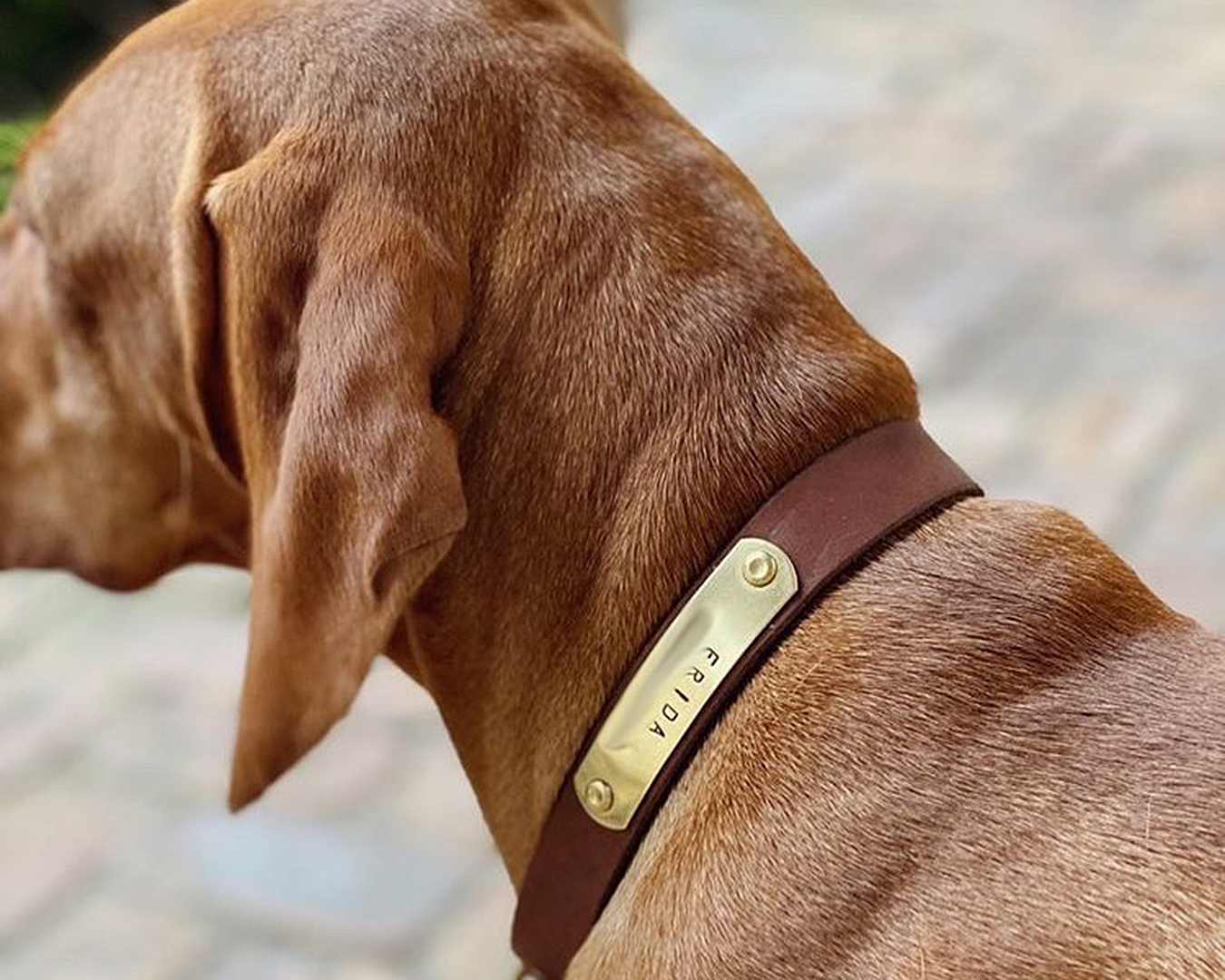 Best Boujee Dog Collar
KINFOLK Personalised Leather Dog Collar
Someone better call Migos, cause these b****** are bad and boujee. Like we said earlier, our dogs deserve to look cool as. Kinfolk Leather offers up a personalised leather dog collar, with a brass nameplate. This collar is made from vegetable-tanned leather known for its strength and beauty, while also being rounded, smoothed, and sealed by hand, for your dog's comfort. With a range of 9 different colours and multiple sizes to choose from, it is the perfect alternative to a jingly dog tag. Who knows, walking your dog with this collar could end up giving you some major street cred.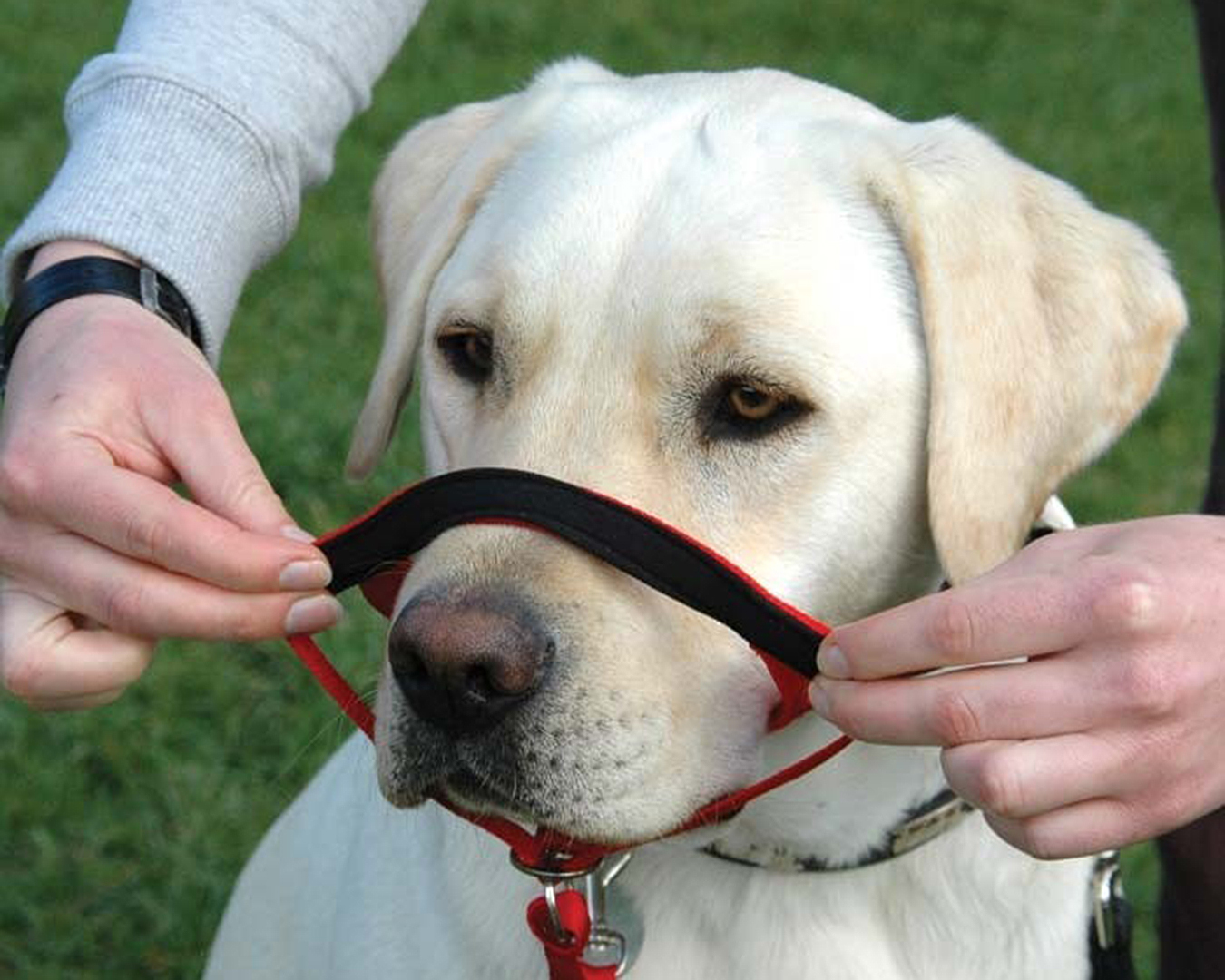 Best Dog Collar For Dogs That Pull
As much as they pull on our heartstrings, some of them just outright try to pull our arms out of our sockets. But hold up, it's not time to call the dog whisperer yet. Halti's Dog Head Collar has been completely redesigned with a new "no-pull" function that is highly responsive and allows the dog to learn fast. And not to worry about comfort, as these headcollars are lightweight with a fully padded noseband and no heavy metal work so your dog can pant, drink and eat freely. It's available at Pet Barn in four sizes, along with same-day delivery. Shop here.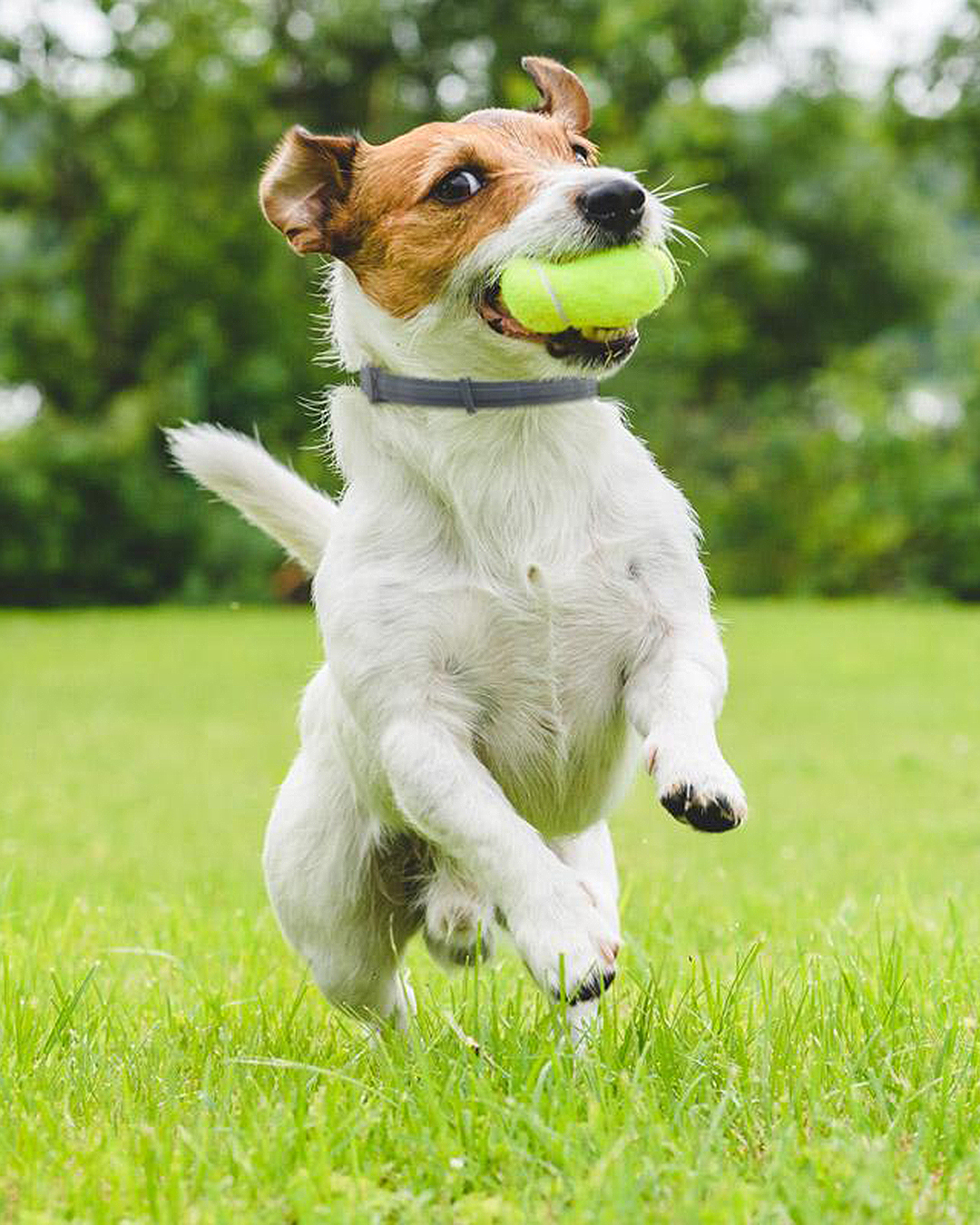 Best Tick And Flea Dog Collar
Seresto Tick & Flea Collar
Sadly, our beloved pets are sometimes plagued by pesky fleas and ticks. Seresto has developed its tick and flea collar to help our companions ensure they aren't carrying some of their own. The active ingredients in Seresto are formulated for a safe steady dose-adjusted, water-resistant, and odourless release, that provides up to eight-month flea protection and four-month tick protection for your dog. Pet Stock offers free standard shipping for metro orders over $25, as well as a click-and-collect option. Shop here.
Don't stop at just collars. Pamper your pet with these awesome dog beds.
Image credit: Pexels, Rogz, Ezydog, Anipal, Kinfolk, Halti, Seresto
Editor's note: Urban List editors independently select and write about stuff we love and think you'll like too. Urban List has affiliate partnerships, so we get revenue from your purchase.