Giving your one and only an airfryer for Valentine's Day is nice and all but have you ever given the gift of joy? We mean like the spine-tingling, curl-your-toes and sprinkle it all over your body kind of joy. No? Didn't think so.
This Valentine's Day get frisky with some seriously steamy gift-giving. Leave the Dyson-gifting for Christmas and keep the bedroom vibes high. Cue glass dildos, prostate massagers calendars and more massage oil than you can handle.
Read on for the best gifts to shop for couples this Valentine's Day.
The Double Entendre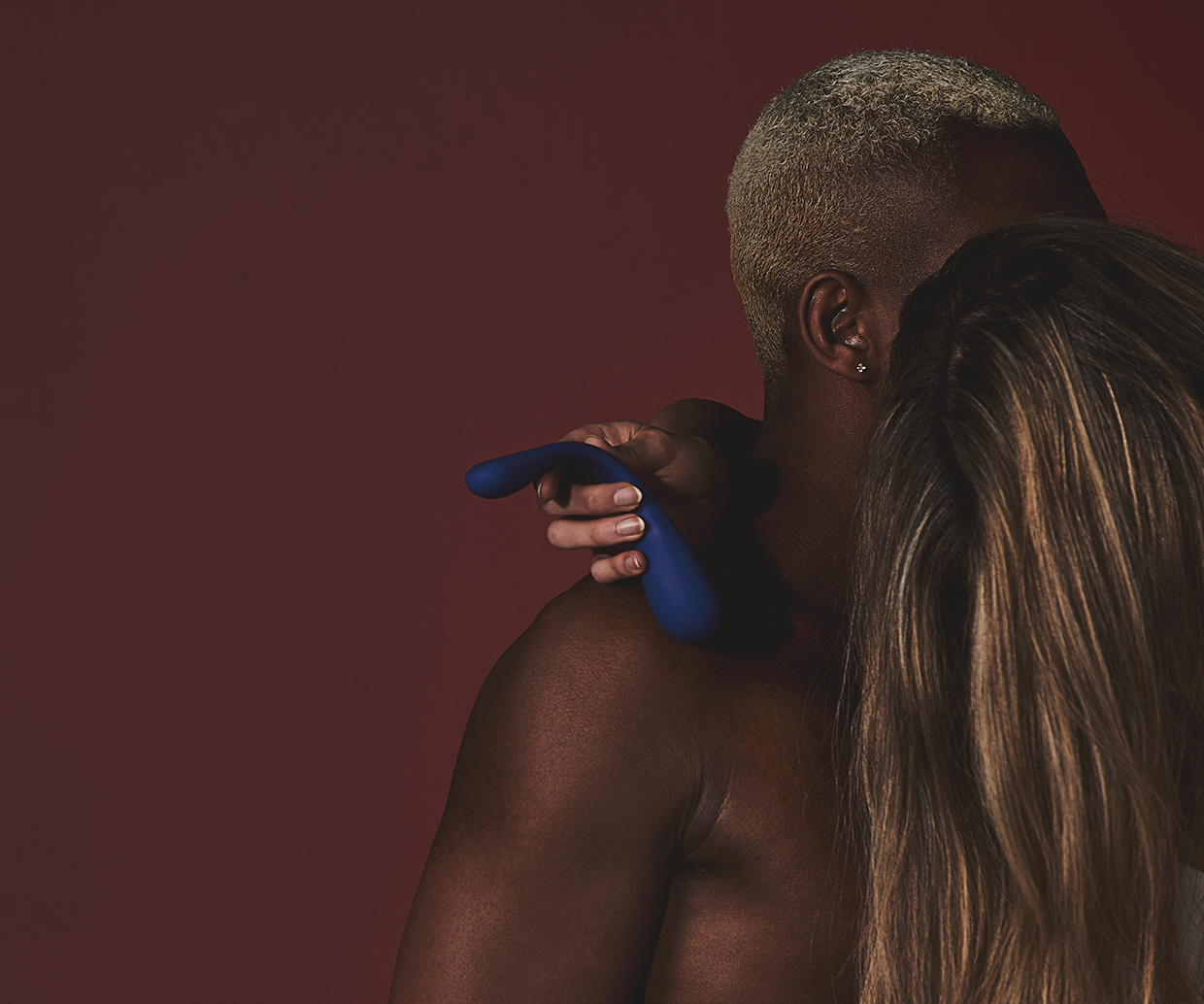 Dual motor, flexible internal—these are the words you want to hear when you're on a mission to invest in pleasure. There's so much that makes sense about The Double Entendre and it's seriously witty word-play is just the start. This gal is bendable in all the right places meaning your G-spot and C-spot will be well taken care of. Up on this, she's waterproof, is made from medical-grade soft silicone and is very, very quiet (like, is this thing even on, quiet).
Yoni Rose Quartz Sex Toys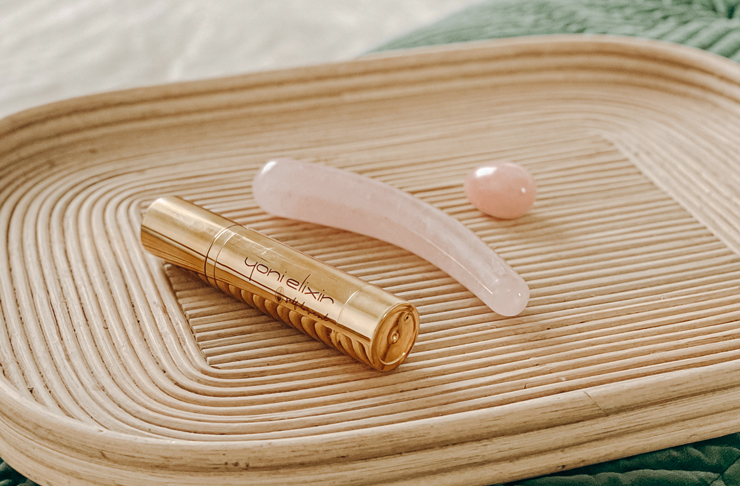 It's time you got around the plastic-free pleasure spree, a new era of self-love, sexual healing and slow 'O's', if you get our drift. Yoni Pleasure Palace is Australia's leading luxury crystal and glass sex toy brand created by Sex Coach & Body Image Activist Rosie Rees. She's basically the alpha when it comes to educating vagina-owners on how to masturbate without needing a vibrator and is all about pleasure without the plastic that most other sex toys bring to the bedroom. Check out the full range here.
Lovense Quake Adjustable Dual Stimulation Vibrator

Tiny but ever so mighty, this vibrating gadget is built to bring you the perfect climax. It does all the usual deeds however, where it really shines is around its bluetooth connectivity. Yep, there's an actual app to match with the Lovense Quake Adjustable Dual Stimulation Vibrator which packs even more features including sound activation and actual syncing to music (picture yourself hitting god-tier pleasure while you play The Weekend). The app also means you can control the vibrator from shot-range so enter some fun couples-play while you're in the living room and bae is cooking up a feast in the kitchen.
Lelo Hugo Rechargeable Prostate Massager

Prostates, meet Hugo. He's a raunchy boy sporting eight different settings of intense vibes with two powerful motors because two is always better than one. His wireless remote is your one-way ticket to some improv with a special someone plus, the tapered shape works wonders for easy insertion so you can ahem, get busy with other things.
Ansell Lifestyle Party Mix Condoms (10 Pack)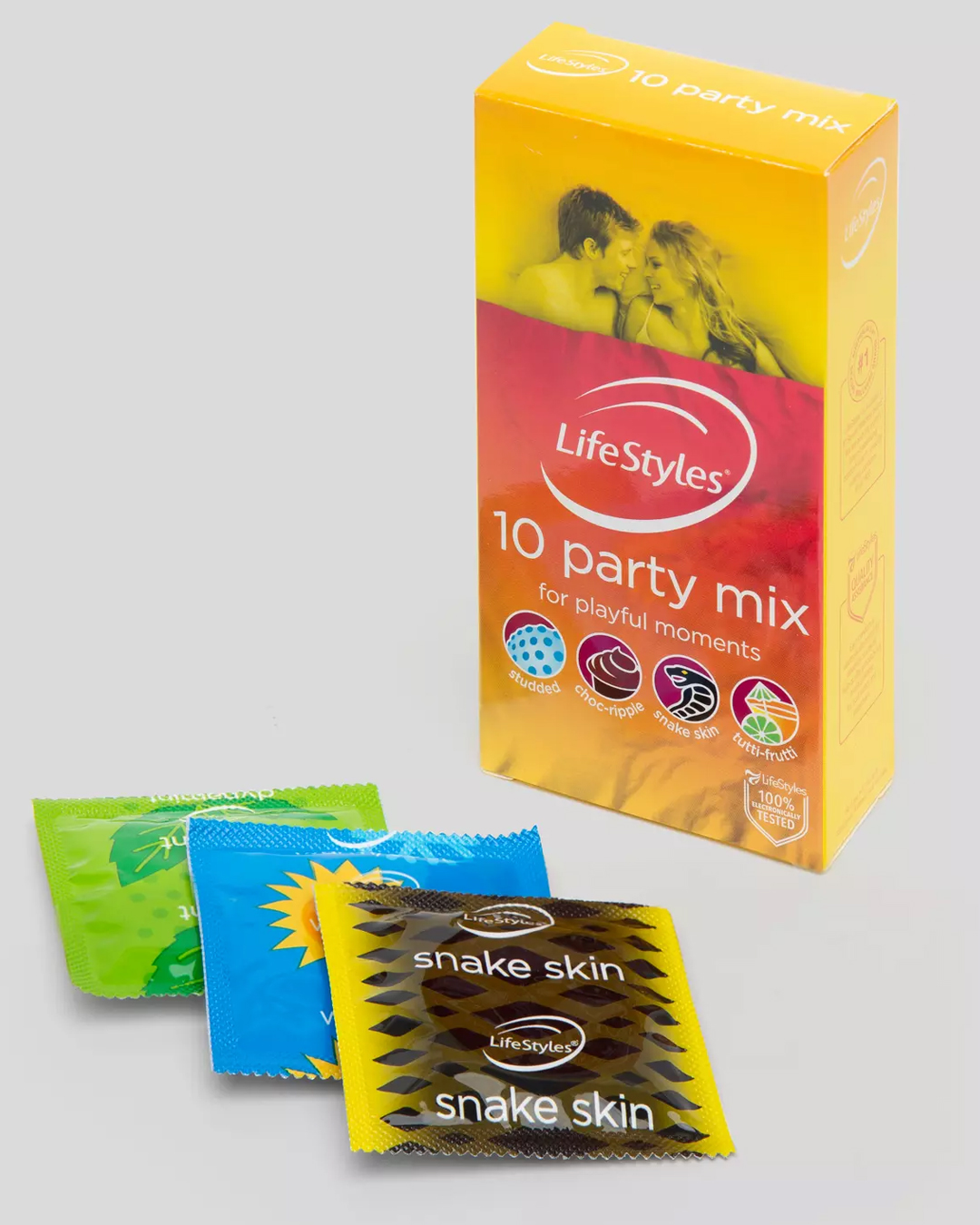 If you're all about subtleties come Valentine's Day then you've got to shower your lover with a delicious array of different coloured, flavoured and textured condoms. Hide them around the house, slip them under pillows or you know, cover yourself in them. Rose petals are so old school.
Share Satisfaction Joia

We've crossed paths with a lot of vibrators this year but nothing, we repeat, nothing beats the Share Satisfaction Joia. This perfectly-shaped stimulator is to the clitoris, what cheese is to food lovers—a goddamn necessity. There are 14 stimulation modes and it's also great for couples play so no one misses out.
Satisfyer Endless Joy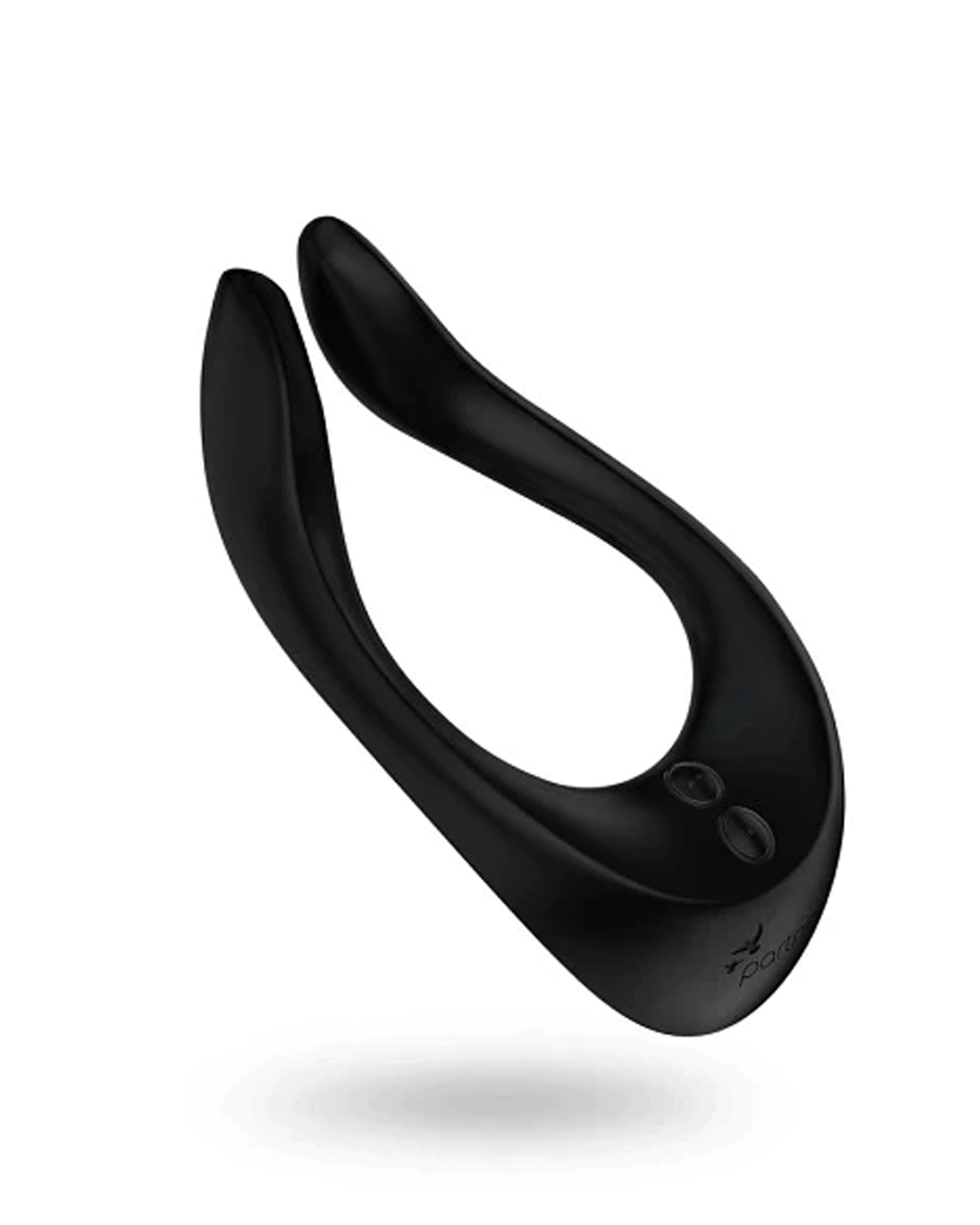 For a little more jingle in the bedroom, feast your eyes on the Satisfyer Endless Joy. This bad boy truly is a godsend and is a flawless addition to any nipple, clitoris, labia, perineum, testicle or penis play. There's a plethora of ways to use this vibrator as it's super flexible plus, it can configure around 100 vibration patterns.
HighOnLove Pave Grace Gift Set

You can't put a price on love but a crystal-adorned vibrator comes pretty damn close (it's on everyone's Valentine's Day wish list this year). The kit includes a Grace Palm massager with premium silicone and by default, gives premium nuts too. You'll also get a handy vile of stimulating sensual oil made with cannabis seed oil.
Eros Nuru Massage Gel Bottle—1L

If you thought your partner didn't need a one-litre bottle of massage gel, well yes they do. The Nuru massage gel is originally from Japan and has been voted one of the best gels in the world by the internet. Silicone-free, odourless and colourless, this gel is everything you need and more—it doesn't stick and leaves no stains, so you'll also be giving the gift of time to your significant other too.
Share Satisfaction Massage Candle Set

Let's be honest. Sexy time doesn't just happen any more. You need to establish the setting, work your way up to a climatic string of events and hopefully, finish off with a very satisfying happy ending. To help with getting things started, candles are a great prop but we're not just talking about any old candles. We're talking the kind of candles scented in pleasure (whatever that means) and can simultaneously be used as body safe massage oil. Enter this Share Satisfaction Massage Candle Set.
Know a foodie? Check out the best food and booze gifts to shop.
Design credit: Dom Lonsdale
Editor's note: Urban List editors independently select and write about stuff we love and think you'll like too. Urban List has affiliate partnerships, so we get revenue from your purchases.