Welcome to Culture Curve—your go-to guide to what's on the rise and slide in culture right now.
Culture is in a state of flux in 2022. According to the internet, a Substack called 8Ball, and a viral article from The Cut, a "vibe shift" is underway. By name and by inference, the internet's new vibe shift might seem surface level—from Sean Monahan's 8Ball, across the last 20 years we've bounced from peak Bloc Party to post-Internet, normcore, and onto the Hypebeast/woke era and have yet to settle on something after 2020. But there are weighty things causing the change in the cultural tide—perhaps now more than in previous transformations.
In this special Melbourne Fashion Festival edition of Culture Curve, we're taking a look at the vibe shift as it relates to fashion. In 2019, we might have said fashion had a lot to answer for, but since then, it seems we've reassessed fashion's role in our lives a little. Yes, we expect more of fashion as an industry now. To represent all of us and all bodies in the most authentic sense. To be a part of the climate solution, rather than one of the key players in the climate disaster. But more and more, fashion the polluter has become fashion the entertainer, the joy giver, and, in some special cases, fashion has even become a force for good.
Ready? Here's what's on the rise and on the slide in fashion culture right now.
Dopamine Dressing
TikTok And The Era Of Creators
Affiliate: The Billion Dollar Game Changer
Fashion That Doesn't Give Back
Diversity: Fashion's New Non-Negotiable
The Price Of Fast Fashion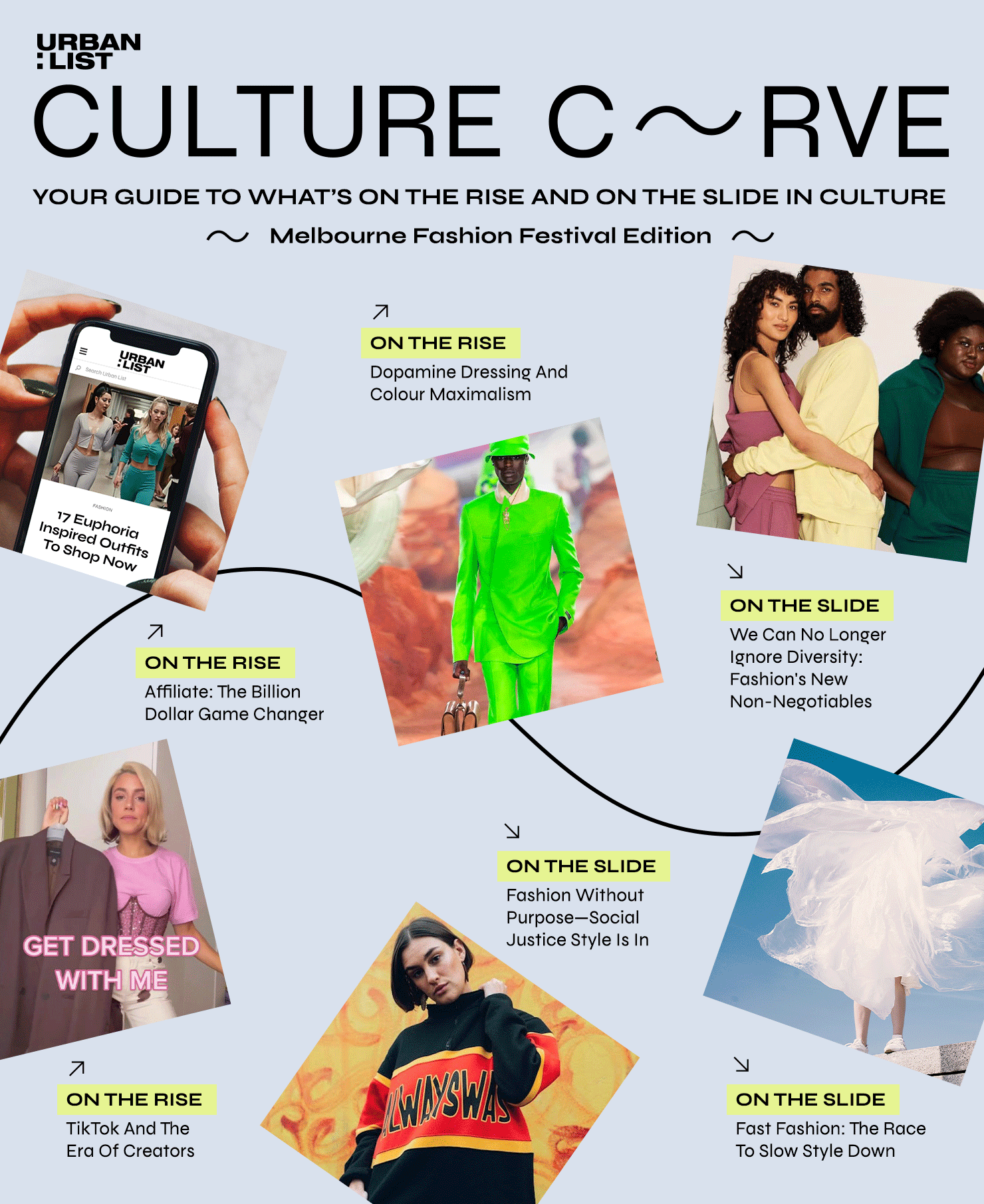 ON THE RISE
Dopamine Dressing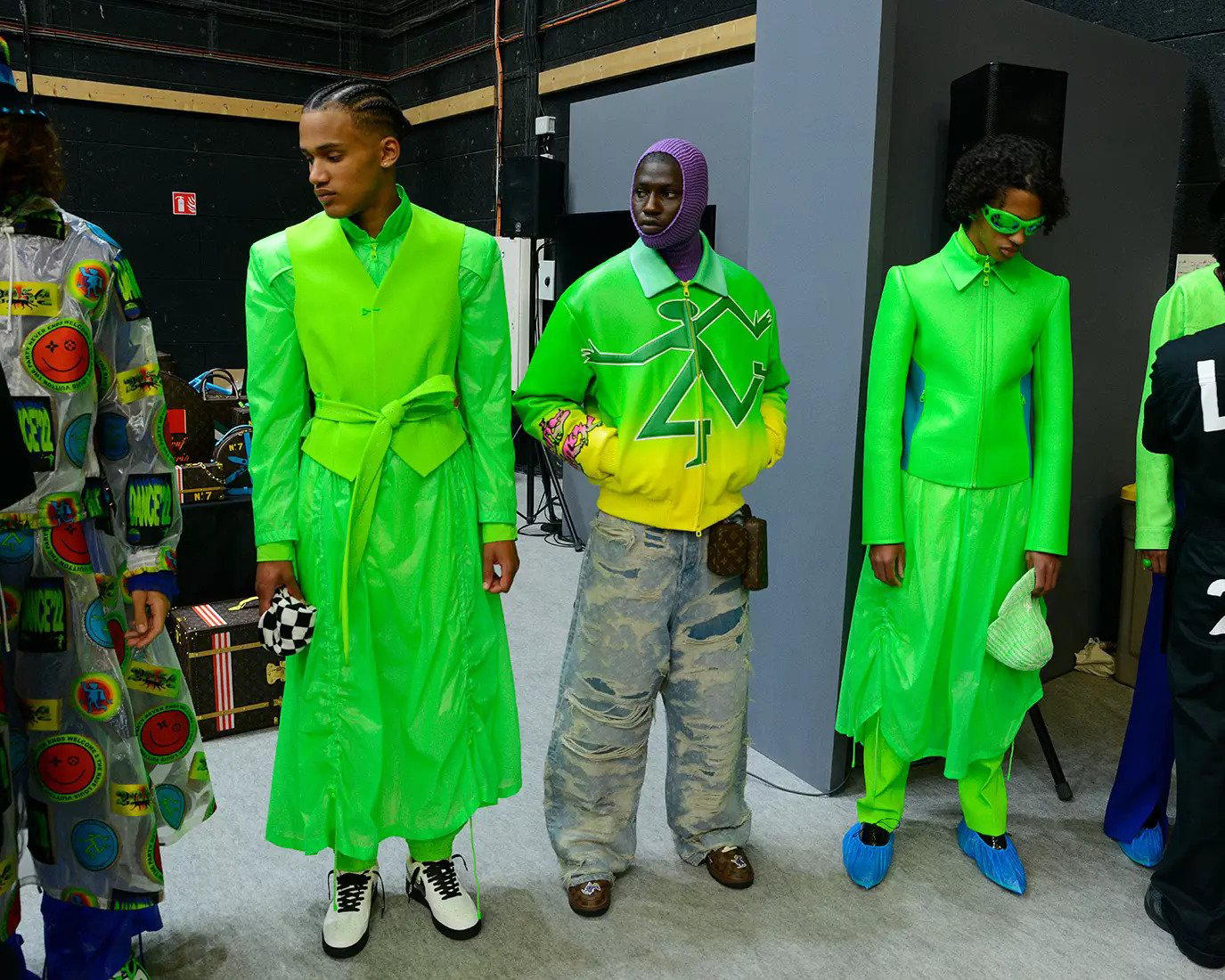 Does fashion make us happier? Dopamine dressing is the 2022 turn of phrase set to prove the point. The idea, underscored in this year's Pinterest Predicts trend forecast, taps into a bit of chromotherapy, but then there's a bit more to it than colour alone (and drowning yourself in Bottega green, fuchsia, and electric blue). While hyper colour style is indeed having a moment with designers from Versace through to Louis Vuitton, Jacquemus, and Bottega Veneta championing neon, colour blocking, and bright island holiday-inspired looks—dopamine dressing is about the joy of style.
There's plenty of pre-pandemic research on "enclothed cognition" (the term dopamine dressing is much more fun), which suggests clothes can boost our confidence and influence our psychological processes. Unsurprisingly, after lockdown, the physical experience of wearing clothes—of dressing up—has taken on new significance. From feeling a new sense of courageousness this side of the pandemic, to simply wanting to feel more joy in the wake of a devastating news cycle, wielding the simple act of getting dressed as our armour makes sense. And, according to Vogue Business, we're ready to invest in this new, joyful way of dressing and retailers are seeing longevity in the mood-boosting colour trend too. The essence of dopamine dressing is in confidence, happiness, and joy—which might be rainbow hues for some, a family heirloom, a local sustainable brand, or restaurant merch for others. Ironically enough, dopamine dressing is about developing a personal style free from trends and just wearing what you love.
TikTok And The Era Of Creators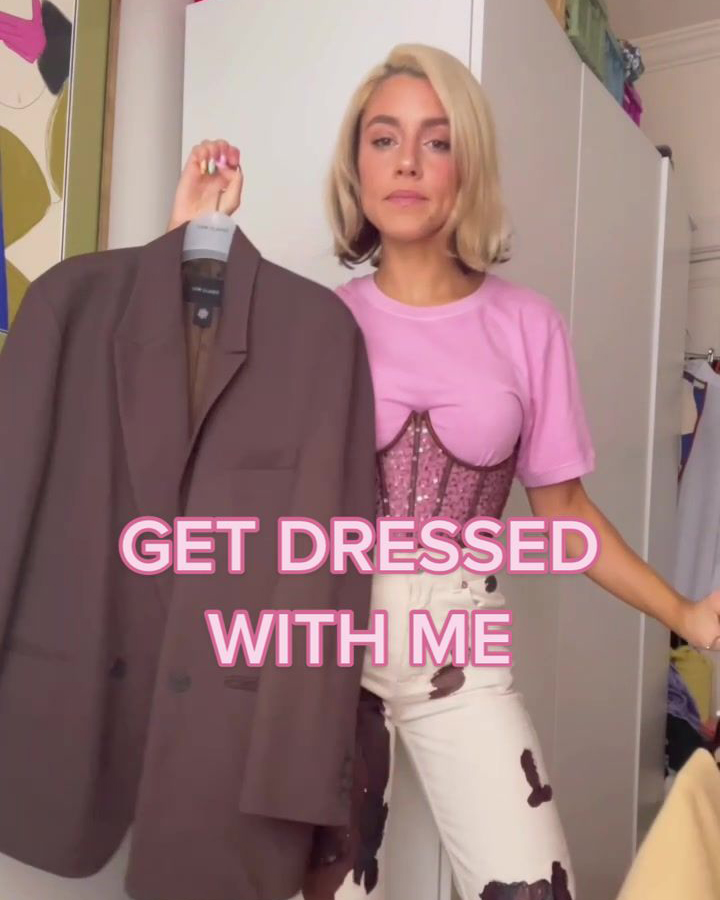 TikTok's sensational influence on culture across the last two years cannot be underestimated and fashion has not been immune. Before TikTok, social media had begun to pave a new path for fashion—one creatively led by influencers over magazine editors and trending hashtags instead of exclusive runway shows. By the end of 2020, TikTok had fully cemented this bottom-up, consumer-first approach to fashion, with the app's hype machine-style algorithm dictating everything from global style trends (yes, the Y2k trend started on TikTok) to sell-out products (like the Acne Studios scarf and the Coach Tabby shoulder bag). And it's not all hype either—TikTok has become a key part of consumers' path to purchase, launching TikTok Shopping in late 2021 to enhance this part of the app experience (as a side note: the hashtag #TikTokMadeMeBuyIt has amassed 10 billion video views within the app).
Far from the days of fancy fashion mags, street style photographers, and bloggers at fashion week, we've officially entered the era of creators—where TikTok's user-generated videos are the ultimate source of style inspo, setting the score for both high-end designers and consumers alike. Fashion content on TikTok runs deep too. Scroll through Melbourne-based creator Maxine Wylde's (142k followers) feed for colour matching lessons, wardrobe organisation ideas, a roll call of up-and-coming cool brands to shop, and magical outfit transitions. Meanwhile, Mandy Lee (AKA@oldloserinbrooklyn, 326k followers) takes a Culture Curve approach, forecasting trends and discussing the influence of culture on style. The ultimate outlet for self-expression, TikTok and fashion feel like natural BFFs. Loose, fun, candid, and open—TikTok has brought fashion's most entertaining side to the masses and, like dopamine dressing, it's much more about the universal joy of style.
Affiliate Content: The Billion Dollar Game Changer
As TikTok alone proves, content has become essential to our experience of fashion. 81% of consumers research a product thoroughly online before they buy—from cars to mattresses, lipstick, sneakers, and even restaurant bookings, we are scouring reviews, YouTube tutorials, and TikTok clips to ensure our purchases meet our expectations, match our style, and ultimately, support our identity. While it isn't a new idea, affiliate content taps into this collective retail research, allowing brands and content creators to work together to assist in this moment of the consumer journey. The idea, while a huge multi-billion dollar industry in the States and the UK under giants like Amazon, is in its relative infancy in the Australian market—but more and more local retailers are allocating marketing budget to the idea, with spend up 28% YOY in 2021.
Sometimes called "performance marketing", the shared success strategy of affiliate programs is on the up in Australia—allowing brands to see a significant return on investment in both increased sales and new customers, and publishers and content creators to diversify their revenue streams. From a consumer point of view, affiliate content is friendlier and more truly "native" than other internet advertising, where creators and publishers (like Urban List) recommend and review products they genuinely love. Affiliate content's rise feels natural for the times too—Australians are shopping online more, millions of people are now a part of the "creator economy" and influencer marketing is here to stay, and content has never been more accessible and exciting—especially thanks to platforms like TikTok and YouTube.
ON THE SLIDE
Diversity: Fashion's New Non-Negotiable
A UK study published in 2021 found that almost 90% of consumers believe the fashion industry does not represent a diverse spectrum of bodies and identities. A New York Times special report revealed that, despite promising to change in the wake of the BLM movement, most major fashion brands around the world are still grappling with the complexities of embracing diversity and fixing the broken system of representation. The spring 2021 ready-to-wear shows were an improvement on some fronts—featuring 40% more non-white models than the year before. But they were also a step backward, with plus-size models making up less than 2% of all models across the season (a total of 34). Then, there are more recent Blackfishing moments like Kim Kardashian's Vogue cover during Black History Month this year.
In Australia, Afterpay Australian Fashion Week in 2021 featured a Welcome To Country ceremony and two stunning Indigenous-led runway shows. There was also a fresh sense of gender fluidity with male models peppered amongst typically female-only shows. But like the international shows, there were gaps in the promise for true diversity—notably, next to no plus-size models or labels were shown, and a viral incident where IMG model and Paralympian Rheed McCraken was unable to move his wheelchair across the catwalk with decorations and props in his way. Consumers want to see diversity and inclusivity—recent research has suggested that 70% of the Gen z audience is more likely to trust brands that feature diversity in their advertising. But it needs to go beyond the surface, beyond marketing spin, tokenism, and otherism—with representation behind the scenes as well as on paper and on the runway.
Fashion That Doesn't Give Back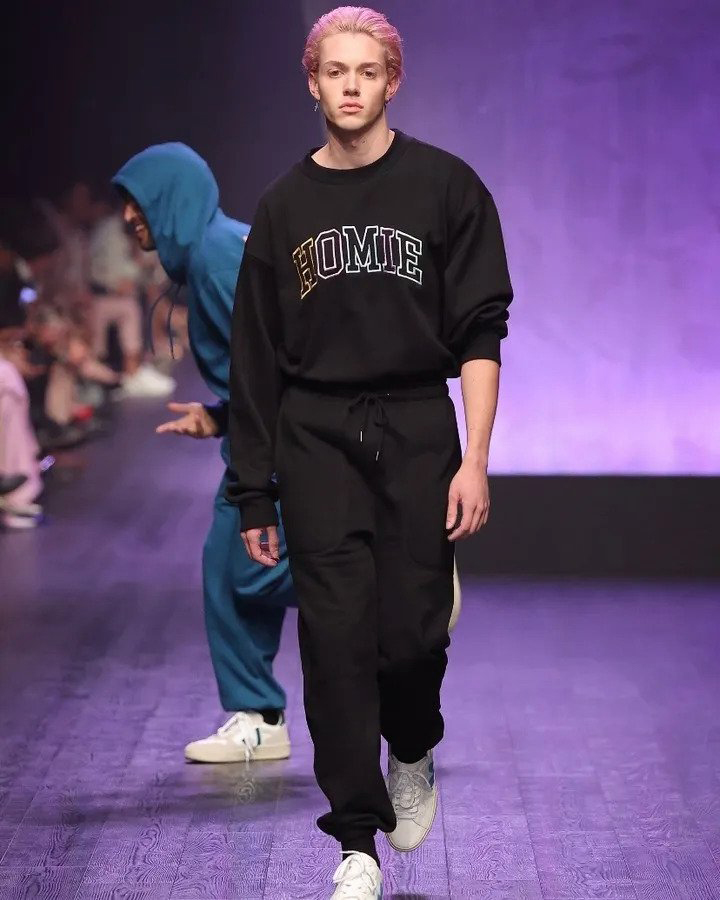 Sometime around 2017, the internet decided fashion was the second most polluting industry on the planet. This prolific statement has since been called out as fake news, or at least, factually misleading—though it is ultimately true that the fashion industry follows a lot of bad environmental practices. Even so, the statement has had a lasting impact. As well as implementing other sustainable practices like supply chain transparency, planet-friendly packaging, "selling it forward" and resale—fashion brands are looking to give back to add some kind of purpose and charity to purchases.
In Australia, i=Change is one of the country's fastest-growing social enterprise tech startups. The e-commerce software allows brands to donate $1 from every sale to a selection of NGOs, with the consumer selecting where their dollar will go. More grassroots examples like Melbourne-based social enterprise fashion labels like HoMie and Clothing the Gaps put their purpose front and centre. HoMie donates 100% of its profits to youth homelessness, while Clothing the Gaps celebrates Aboriginal culture and was an integral part of the Free The Flag movement. Both brands are driven by creating real change—a blueprint perhaps other fashion labels could look to follow. This study revealed that consumers are four times more likely to purchase from brands with a clearly defined purpose—influenced by the harsh realities of the pandemic, racial injustice, and climate change events like floods and bushfires, in 2022 consumers expect brands to be a force for good.
The Price Of Fast Fashion, The Green Tax, And The Race To Slow Style Down
We might be feeling more excited about our relationship with fashion in 2022, but that doesn't mean we've forgotten fashion's ultimate faux pax: fast fashion. Its devastating impact on the environment has made sustainability fashion's ultimate buzzword in recent years. While they were born into a fast fashion world, Gen Z has become known as the thrift shopping generation, hyper-aware of the evils of Shein and the like. That said, fast fashion has benefited from the post-lockdown economy, with big players like Uniqlo and Zara all reporting growth beyond pre-pandemic times. But the fast fashion bounce back hasn't only arrived because we've been keen to update our wardrobes and wear new (dopamine-inducing) clothes after sporting sweats indoors for two years.
It has a lot to do with better online merchandising, a global pivot to online shopping, fast fashion's cultural proliferation since the 2010s, and—perhaps most interestingly—some brands' public investment in eco-friendly practices and technology, which seems to be appeasing consumers who might have hesitated shopping $5 t-shirts in 2019 (though many of these efforts have been criticised as not going far enough). This Ethical Consumer Report indicates that 87% of Aussies care about sustainable style, but only 46% regularly purchase from ethical and sustainable labels. Only the top 10% of income earners had the means to shop from planet-friendly brands, which ultimately makes sustainability a niche market, with the easy price of fast fashion winning out. Until the "green tax" disappears, it's unlikely we'll be able to slow fast fashion's footprint down.
Keen for more? Check out previous editions of Culture Curve here.
Design credit: Kate Mason
Image credits: Louis Vuitton, Maxine Wylde TikTok, HoMie