Welcome to Culture Curve—your go-to guide to what's on the rise and slide in culture in September 2021.
Almost two years into life after the COVID-19 outbreak, some of the most divisive culture shifts are starting to bubble up. This month, Aussies are starting to piece together the realities of our upcoming "hot vax summer"—but will it live up to the hype? The proliferation of TikTok and K-Pop is pushing the world of beauty into a much more inclusive realm, and life after death seems (sort of) possible thanks to the weird work happening in the digital afterlife market.
Ready? Here's what's on the rise and on the slide in culture right now.
Hot Vax Summer
The Men's Beauty Boom
The Digital Afterlife Market
The Rise And Fall Of OnlyFans
Clicktivism In The 2020s
Period Taboo Vs Cycle Syncing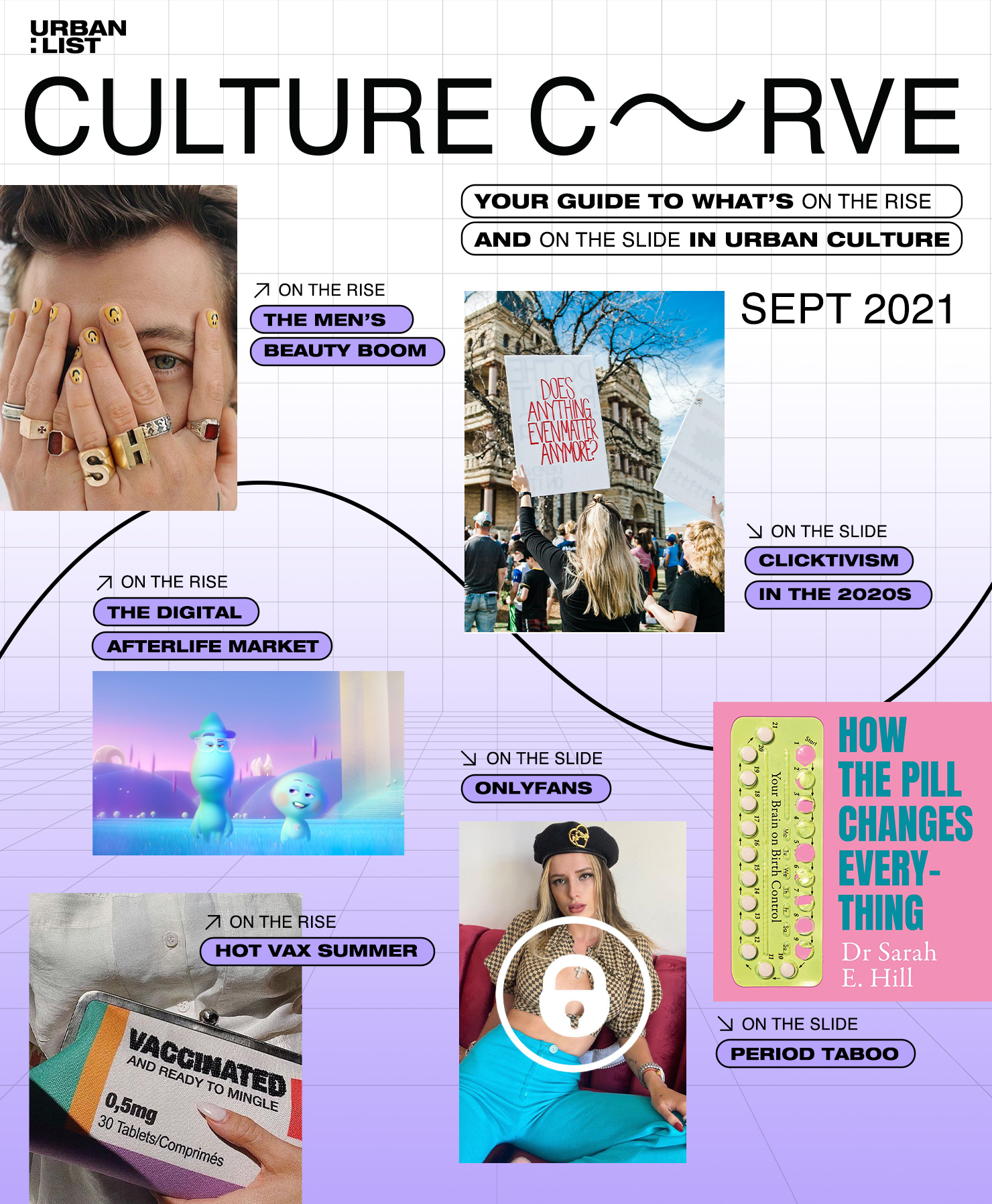 ON THE RISE
Hot Vax Summer Is Almost Here—Will It Live Up To The Hype?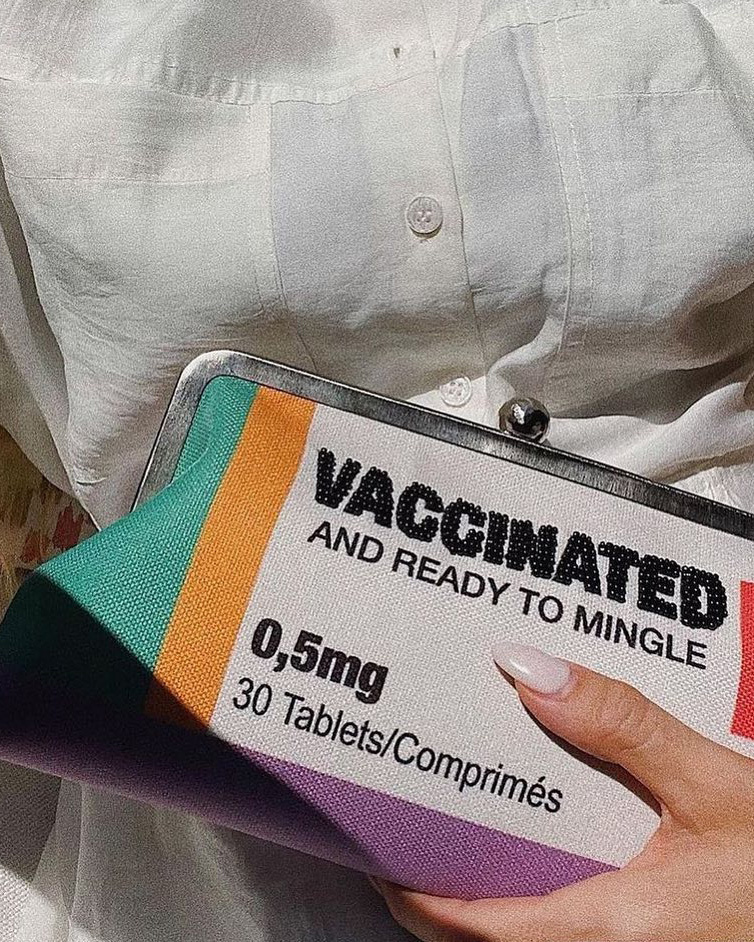 We're sure no one—literally no one—could have predicted that the follow-up to 2019's "hot girl summer" tagline would be inspired by a pandemic, lockdowns, and some deeply polarising views around a globally distributed Pfizer vaccine. But Australia's largest cities are about to enter what's been coined in the Northern Hemisphere as "hot vax summer". The phrase gathered speed in the US as the Biden Administration worked towards having all Americans vaccinated by the fourth of July. While it initially referred to vaccinated singles being able to cut loose after 12 months in lockdown, the spirit of the phrase was more universal—the shared experience of a summer of carefree fun for the vaccinated.
In Australia, we've spent the winter watching on as New York City, for example, came back to life. From New York Fashion Week to the rescheduled Met Gala, star-studded Hamptons and Fire Island pool parties, as well as plane trips and musical festivals, a light at the end of the tunnel was right there on TikTok and Instagram for us to see. Of course, the Delta Variant dampened the promised highs of a hot vax summer in the States—face masks hung around, social events were scaled back, and venues checked vaccine passports before local governments required them to do so. So, how will it all pan out here in Australia?
As 2021 has rolled onwards, a clean break from COVID-19 is increasingly off the cards policy-wise in Australia. Sydney and NSW will be the first to trial proof-of-vaccine certificates. After four months in lockdown, the Berejiklian government revealed a set of new rules and a "freedom day" for the vaccinated when the state reached its 70% double vaccination target. In Victoria, Premier Daniel Andrews has described a "vaccine economy" where only fully vaccinated people will be able to participate. The stage for hot vax summer is set—and vaccination passports, even vaccination jewellery, will be the accessories of the summer.
Though, if June through August in the States is anything to go by, the reality of our hot vax summer will likely be centred on an unprecedented lack of shared experience. From the vaccinated versus the unvaccinated to waitstaff versus customer, Sydneysider versus Merlbournian, Bondi versus Western Sydney, the promised mass joy in coming together after some of recent history's most troubled times—the essence of "hot vax summer"—may be a little harder to find.
All About The Men's Beauty Boom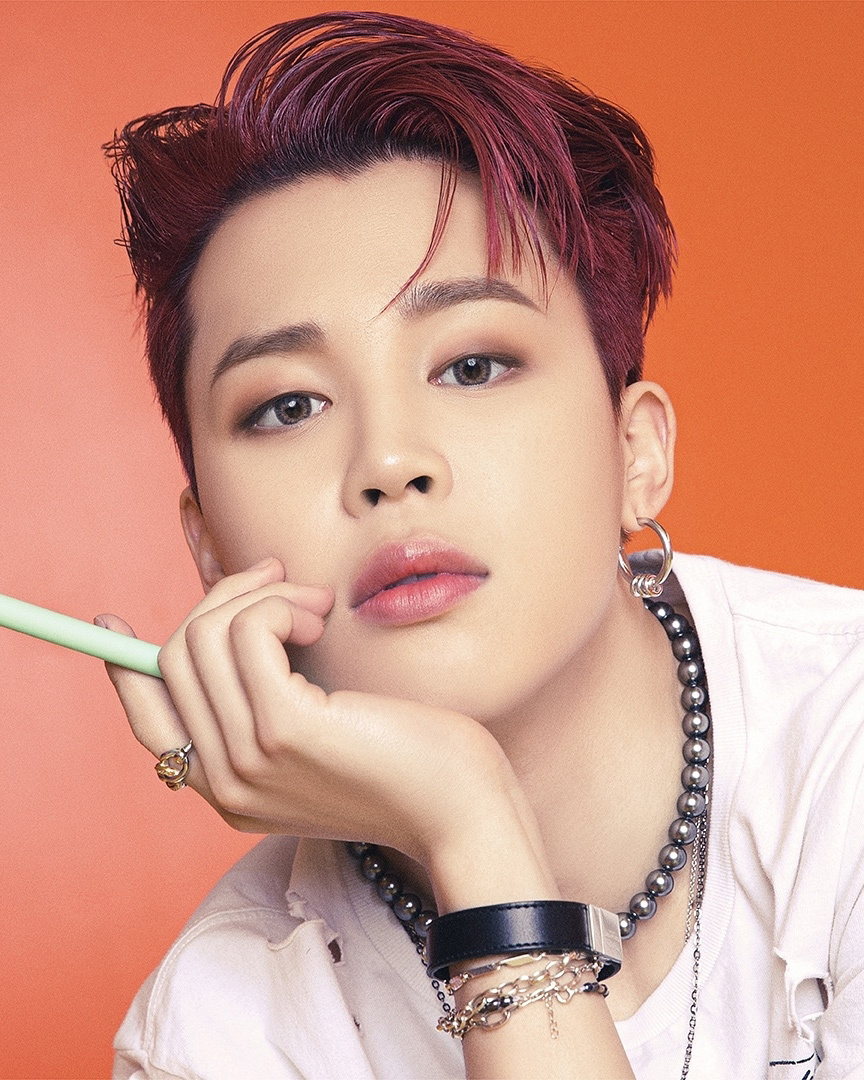 While the mainstream beauty industry has long been infiltrated by beauty influencers that aren't cis white heteronormative women trialing swatches of Morphe palettes and Anastasia Beverley Hills eye products at Sephora, a new wave of men's beauty is breaking the beauty mould in a big way right now. From nail polish sported by the likes of A$AP Rocky and Little Nas X to skincare for men and a general expansion of men's makeup in the 2020s—beauty is opening up into the gender-inclusive (and not gender determinative) form of individual expression it should have always been.
It is, in part, thanks to the rise of K-pop over the last few years (its catalyst being when BTS won the Billboard Music Award for Top Social Artist back in 2017), a phenomenon being dubbed Hallyu (the Korean wave), which has seen K-pop artists and bands like BTS, EXO, SEVENTEEN, and MONSTA X heed global influence in all other parts of life that eclipse just music.
While androgynous beauty has been part of South Korean culture throughout history (South Korean men purchase 20% of the world's beauty products), this new democratic beauty is only just seeping into wider global culture today. In the world of beauty, social media platforms like TikTok (where Korean pop culture thrives) have fast-tracked the deep slide of Western feminine beauty standards, and masculine standards for that matter, for Gen Z, pushing images of K-Pop stars like JB (GOT7), D.O. (EXO) and Taeyong (NCT) front and centre and transcending gender norms through and through.
The result is that legacy beauty labels have dropped men's collections—Shiseido Men was relaunched earlier this year, and Boy de Chanel, which launched in 2018 with a few basic products, expanded the line in 2020 with nail polish and eyeliner. And it makes sense, why wouldn't you want to double your customer base? Smaller brands are popping up too. Warpaint For Men is due to be stocked at Sephora Australia later this year. While acrylic nails might be "the final frontier for men's beauty" in 2021—we'll just say we love to see it, and we want to see more.
Life After Death: The Digital Afterlife Market Is Here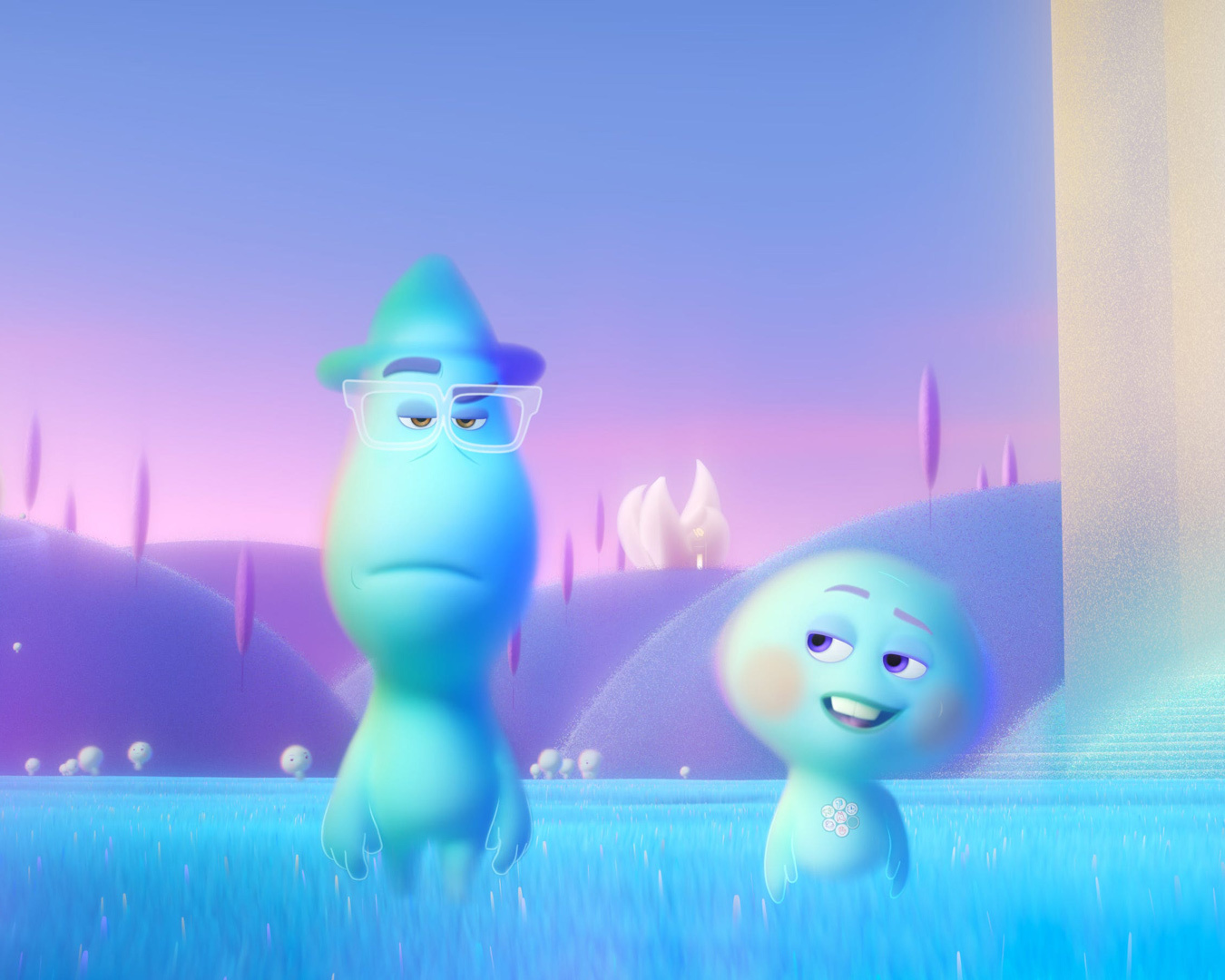 Death is definitely one of the more morbid of human experiences to contemplate—but in 2021 it's fast becoming a booming industry, fuelled by both the tragedies of the COVID-19 pandemic and tech giants keen to flex the power of emerging AI. Morbidly curious? Well, buckle up, because there is a whole lot happening in this space right now. Take, for example, Project December, the Elon Musk-developed AI chatbot people are now using to "talk" to the dead. First created in 2019 by Musk and Sam Altman's company OpenAI, the text generating algorithm was first thought too dangerous to release—it was that convincing. Project December is the limited version reworked by programmer Jason Rohrer—a chatbot that, once fed a few lines from social media, can convincingly converse with you as a missing loved one. Creepy? Pretty much.
But Musk isn't the only one probing the digital afterlife—in fact, the pandemic has begun to transform the $100 billion death care market at pace. The debate over our digital "fossils"—the virtual imprint of ourselves left on social media and the internet after we die—has been firing for the past decade. But while those digital assets remain in murky legal and ethical waters with little regulation, the market for virtual funeral services, post-mortem chatbots, and research into preserving a digital "consciousness" is on the up and up. Also from Silicon Valley is Hereafter AI, an audio-based app that is a step on from family photo albums, allowing you to record an interview of your life's story for your loved ones to listen to and cherish after you're gone. "Never lose the voice of someone you love" is one of the app's promises.
On the more wild end of the spectrum, the Terasem Movement Foundation is working on the hypothesis that our consciousness can be recreated, downloaded, and, wait for it, added to a biological or nanotechnological body (AKA a robot). In the Wall Street Journal, Asa Fitch writes, from old photos to VHS tapes, "tech has long allowed us to preserve memories of people long after they have died." A digital afterlife is simply the next frontier.
ON THE SLIDE
The Rise And Fall Of OnlyFans
Not just a few months ago, this was the question that was on everyone's minds—could OnlyFans really ban pornographic content? At first, the general consensus towards this sentiment was—of course not—this was the content that made the platform famous. But then OnlyFans did the unthinkable and announced it would effectively ban sexually explicit photos from October 2021 onwards. Chaos ensued. Sex workers called out OnlyFans for buckling at the grip of big banks. The legal world called on efforts to start conversations about a creators' "bill of rights". The tech world announced the silver lining would be new opportunities in the way of crypto platforms, an innovative way of payment that couldn't crack under valuation pressure.
And just like that, OnlyFans reversed its seismic decision to ban explicit content, not much longer than a week later. But the damage to OnlyFans has already been done. Having launched back in 2016, the subscription-based platform revolutionised the way in which creators and raving fans connected with each other, allowing creators to distribute their own personal content and only keeping 20% of the earnings as a fee. Now, it will scramble to remain relevant during an era that facilitates the thriving gig economy (including digital sex work) and embraces content diversity in all its forms. It's possible this will see digital creators of all kinds move on from the platform, as we saw when Tumblr first introduced a nudity ban back in 2018. Traffic took a mammoth hit and all users on the social networking site reaped the impacts of this ban. For digital creators of explicit content, #striptok is already an increasingly lucrative extension of what could be done on OnlyFans. There are also other subscription-based platforms like JustFor.Fans, Fansly, LoyalFans, and Tyga's pipeline Myystar.
"The Activist" And The Problem With Clicktivism In The 2020s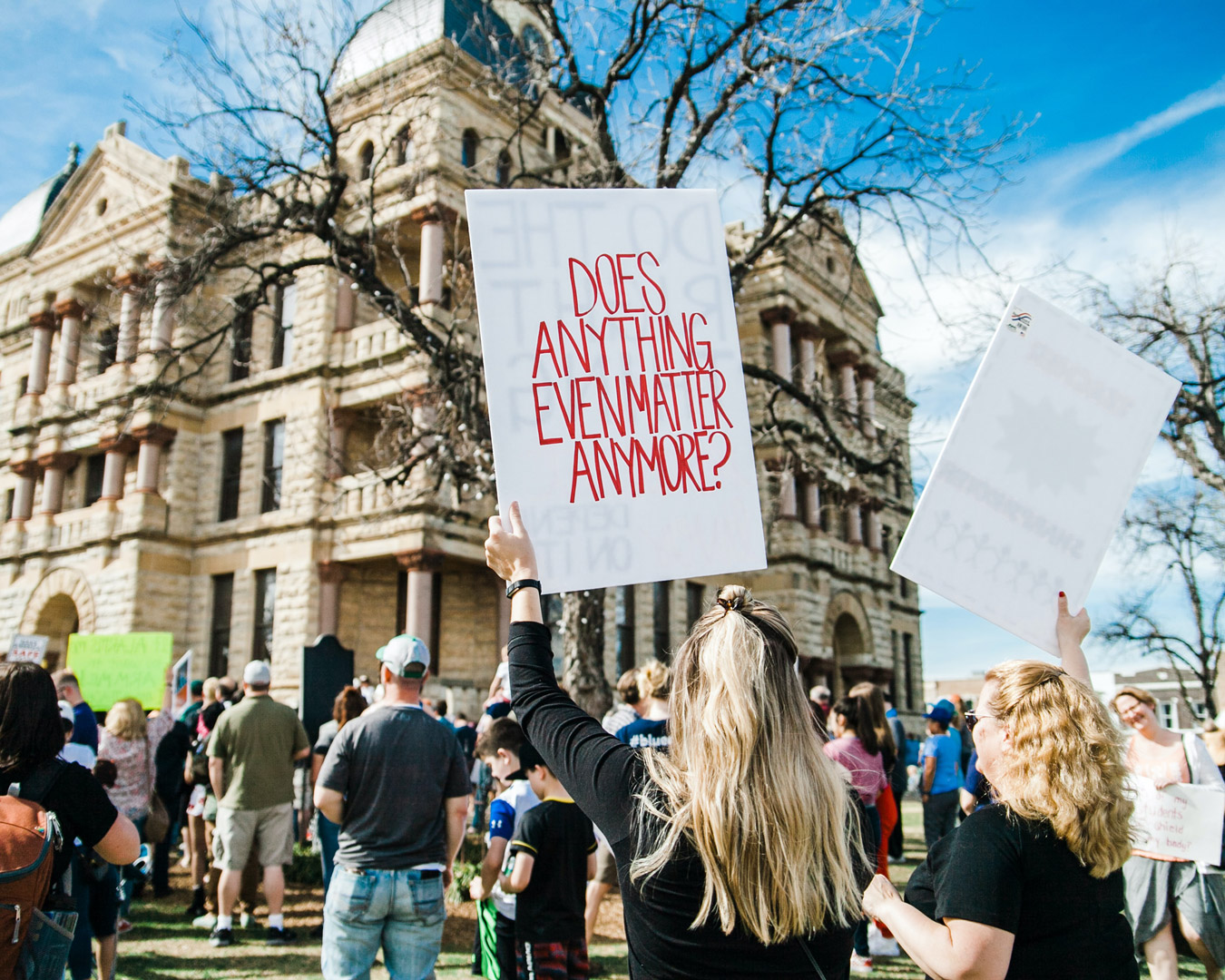 While 2020 was rife with Instagram-born "slacktivism", a term that has since been recognised by the UN, life in 2021 has seen a new surge in keyboard warriors and online activism. You might think it's impossible for slacktivism to have any kind of after-life, especially following the likes of "Blackout Tuesday", a seemingly novel digital movement that involved mostly Instagram users posting a black square to their Instagram grids to show solidarity for the Black Lives Matter movement that was widely criticised for being lazy activism that had no real-world results. The result? "Performative" became the most searing call out of 2020.
Even so, slacktivism or clicktivism is out and about in 2021, reincarnated if you will, inspired by the earth-shattering impact and online mega presence of BLM and #MeToo as well as being in part due to extended lockdowns and increased screen time. This new kind of world order, sans physical protests and sans all kinds of events for that matter, has led to something that's been dubbed "topical activism". The trend has seen people float from one social issue to the next, filling up time that may usually be spent travelling and going to music gigs, with a focus on trying to change the world from behind screens. Like most social media, it's performative in nature, a status symbol to show you're on the right side of history. A moment of cultural connection with your fellow humans in a community of like-minded folk that's otherwise so hard to come by in the midst of the COVID-19 pandemic.
So, it makes sense, and it's very human, but the internal satisfaction of resharing a post hardly goes very far towards solving the issue at hand—and that's the problem. This month, clicktivism's influence even reached reality TV: CBS revealed plans for The Activist, a gamified challenge to unearth the world's next Greta Thunberg, headlined by Usher. Despite filming having already commenced, the show was scrapped within a week of its reveal due to intense backlash.
Period Taboo And The New Trend Of Cycle Syncing
In the groundswell of self-care, there are hundreds of micro trends like mindful eating, wellness travel, and the loosening of taboos around cannabis. There's also "cycle syncing", a wellness concept that's based on optimising your diet and exercise regime to fit in with the three or four phases of your menstrual cycle. The micro-trend is skyrocketing right now—"cycle syncing nutritionists" are earning millions of views on TikTok and Nike has even developed cycle-specific training programs for women. At the heart of it, this idea of naturally enhancing our hormonal balance is at odds with some of the more established (and commercialised) cornerstones of women's reproductive health like tampons and the pill. Not unlike the rise of eco-friendly period knickers and period cups (now sold at supermarkets), and even free bleeding, cycle syncing is a notable shift, offering a way to own and get in tune with your "feminine power" rather than mute or hide it.
Sixty years after it was introduced into Australia, firing up the second wave of the women's liberation movement, the pill that changed it all is slowly but surely losing favour. While GP-free subscriptions for the pill with cute branding have emerged making oral contraception possibly the most accessible it has ever been (like Kin Fertility)—books like the hugely popular How the Pill Changes Everything: Your Brain on Birth Control are shedding light on some of the untold and misunderstood side effects of the pill. From anxiety to depression and increased risk of disease, the reality has been that in recent years Aussie women are starting to turn away from the pill. There's so much to unpack here, like the current state of women's reproductive freedoms in the US, period poverty, and of course, the privilege in being able to choose hygiene and contraception—but one thing is clear: in 2021 Gen Z and Millennials have begun to create space for a new wave of women's health that's challenging what we've accepted and championed for women in the recent past.
Keen for more? Check out previous editions of Culture Curve here.
Design credit: Kate Mason
Image credits: Sarah's Bag Instagram, BTS Instagram, Disney/Pixar, Heather Mount