It's easy to be swept up in the chaos of adulting. Between all the desk days, dishes, catch-ups with mates, cooking, cleaning, bills, and grocery runs, it's easy to forget to look after numero uno. One silver lining of the pandemic is a shift in focus on wellness—living the good life, not necessarily the best life (whatever that looks like). Self-care health is wealth these days, so it's time to invest in it. Enter ECO Modern Essentials and its Mindset Collection.
Like any investment, time is the biggest player, so adding a daily dose of mental wellness to your routine will bring big benefits. ECO's Mindset Collection is a line of six natural oil blends designed for you to elevate your mindset on the reg. Think of it as one of those luxe rainforest retreats but in your own home—and a lot more affordable.
The range is curated with the intention to improve various aspects of mental wellness, whether that be courage, strength, rise, optimism, nurture, or empowerment. Conveniently, each of the six essential oil blends is named after these qualities, too, making it a cinch to embody them whenever you need. Wake up and smell the essential oils—the Mindset Collection is here to make your days rosy.
So, how do you incorporate them into your day-to-day? There are a few ways. If you've got a diffuser, you can add a few drops in. Don't have one? You can simply take a few deep inhales from the bottle, add a couple of drops to the corner of the shower for some steamy inhalation sessions, add some to a relaxing bath, or mix one drop of your chosen oil with 5ml of carrier oil and apply to your wrists, chest, or the back of your neck.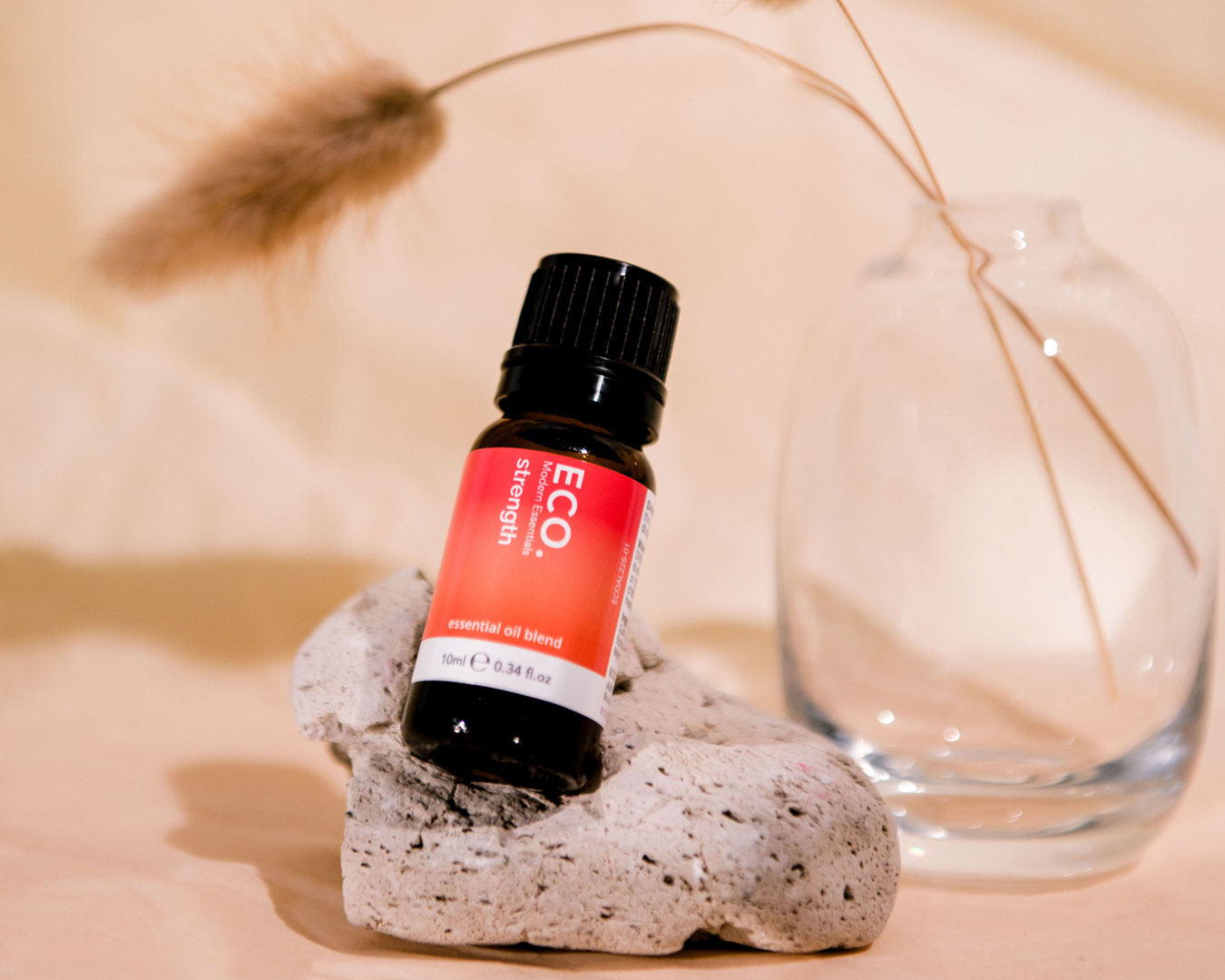 To top things off, ECO donates $1 from every Mindset Collection oil blend bought to an aligning charity. Should you buy the Courage blend, then $1 will go to wildlife rescue service WIRES, while the zesty Rise blend is aligned to the domestic violence not-for-profit RizeUp. The Empowerment blend's proceeds are going to the National Breast Cancer Foundation; the Optimism one to the Great Barrier Reef Foundation; the Nurture blend to Red Nose to support families grieving the loss of a pregnancy or child; and the Strength blend to mental health charity Waves of Wellness Foundation.
Want to buy the entire Mindset Collection? Then, you'll be supporting all six not-for-profits—and putting yourself in good stead for tip-top mental wellness.
ECO Modern Essential's Mindset Collection is available for purchase via ECO's website. Individual oil blends cost $25–26 and the full Mindset Collection costs $90 (so you're better of buying the set).