Deadlines. Peak hour traffic. Calls from Auntie Jill.
There are many roadblocks and unavoidable obstacles in life that can hinder your inner, as Rick James would say, 'Super Freak', from coming out to play. Only, it's not always just about letting your naughty side take free rein—sex, play, and sexual exploration are good for the soul, just as much as your weekly sunrise walks and a healthy dose of reality TV are.
So what happens when you're balls deep in life admin and you can't quite switch off from the world? Well, it's all about setting yourself up for success. You wouldn't go to the beach without a towel, right? And you wouldn't go for a run without your AirPods. Just like you wouldn't expect a good fantasy session to take place without some bloody good massage oil or a G-spot vibrator to boot.
Here, we've tapped Lovehoney, your ultimate sexual wellness resource, to create a go-to shopping list for getting in the mood.
Best part? Urban List readers can score 15% off at Lovehoney with the code URBAN15.
Doxy X Lovehoney Die Cast 3R Rechargeable Massage Wand Vibrator

With big prices comes big responsibility and the Doxy X Lovehoney Die Cast 3R Rechargeable Massage Wand Vibrator (a mouthful to say the least), is a no-brainer when it comes to setting the perfect atmosphere for getting into the mood. First thing's first, this powerful wand is rechargeable so you won't have to worry about any cords cutting you off or limiting your ROM in the bedroom (or, camping trip if you're that way inclined). The multispeed pulsations also allow for all kinds of build up, or not, to nail any kind of pleasure session.
Tracey Cox Supersex Massage Oil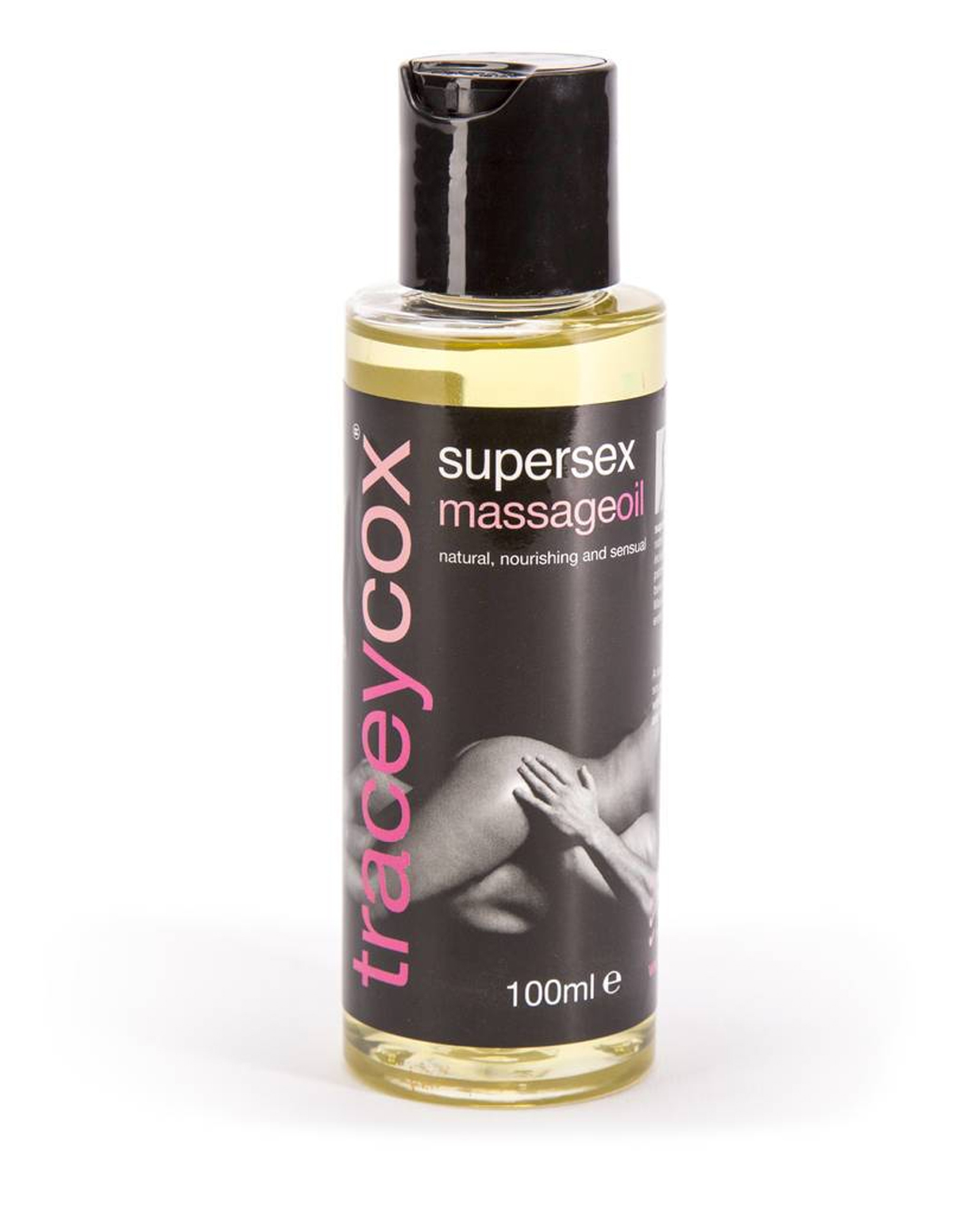 Now, before you turn out the lights and light a scented candle, you'll want to make sure you've got a bottle of happiness handy. This all-natural massage oil is fragranced with sandalwood, otherwise known as the official 'on' button to your sex drive, and is a perfect precursor to your bedroom deeds if a full body massage is on the cards (and it damn well should be)
Lovehoney Oh! Foreplay Dice
If you're willing to let go of all your inhibitions and put your trust into fate, these foreplay dice are for you. Sans decision making and sans the foreplay to foreplay, these dice cut out the middle man and put you right into the deep and dark depths of kissing an inner thigh or sucking an earlobe.
Lovehoney Ignite Orgasm Gel

Dare we say Lovehoney's Ignite Orgasm Gel is more addictive than a block of Caramilk chocolate? Oh, we absolutely do. We're talking amplified nuts, and lots of them. This water-based gel increases skin sensitivity with skin-tingling menthol, an exotic recipe set to unleash the biggest O's you could imagine. Rub it into the clitoris, penis, nipples or any erogenous and look, the rest is history.
Nookii: The Hot Game For Passionate Lovers
Alright lovebirds, if you want a climactic build-up bigger than Fight Club or Uncut Gems then shuffle your tassels towards Nookii: The Hot Game For Passionate Lovers. Perfect for Valentine's Day or anniversaries (and any date in between), this game lasts for 30 minutes and is packed with 90 instruction cards, a timer, two dice and a sheer scarf, for dramatic effect, obviously. The card game is all about exploring your body and your partner/s body, with warm-up cards focussed on touching and teasing, and more raunchy cards focussed on role-play and what some have dubbed as a "hot-blooded finale".
Lovehoney Wild Weekend Mega Couple's Sex Toy Kit

Eleven toys equal a myriad of fantasies to fulfil and this sex toy kit is nothing less than a big investment into getting the mood started with all the cheeky seduction. It goes without saying that kits are a great way to kick off a touch of sexual exploration without the pressure. Close your eyes and pick the first toy to be tried and tested, be it the cock rings, anal beads, jiggle balls or G-spot vibrator.
Womanizer Pro40 Clit Stimulator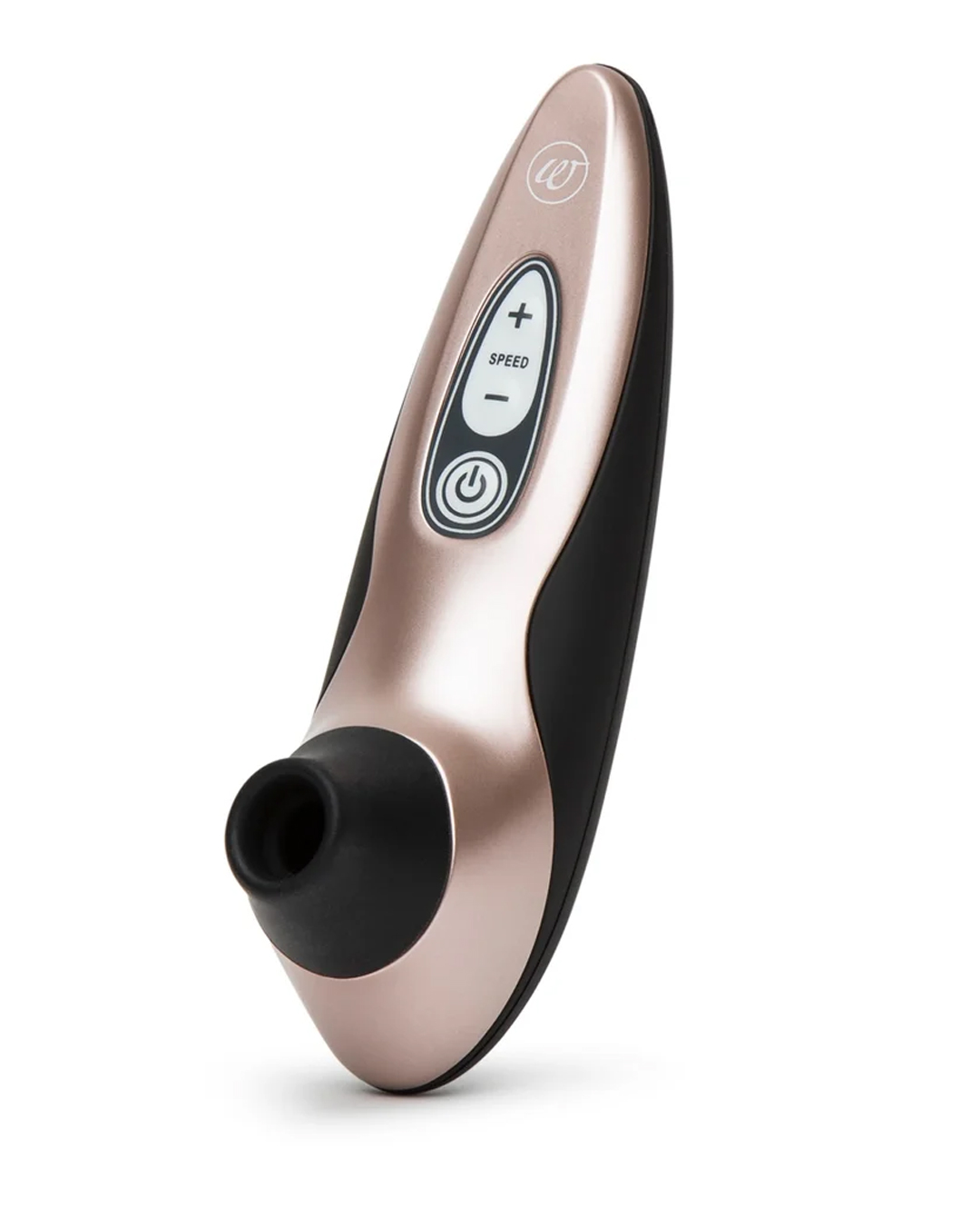 The Womanizer Pro40 Clit Stimulator is more hi-tech than anything old mate Elon could come up with. She leads the "best sex toy" line-up by a long-run and has a cult-following more dedicated than a 90s kid growing up with Harry Potter so let's just say nothing will get a vulva-owner in the mood faster than if you pull out this wand of pleasure. There are six intensity levels for varying sensations and an ergonomic design with silken silicone which basically puts the "lit" in clit. You're welcome.
Fifty Shades of Grey Greedy Girl G-Spot Rabbit Vibrator
Let's just say, if 36 vibration patterns don't get you in the mood, we don't know what will. This rabbit vibrator gives a whole new meaning to stimulation not to mention, she's as quiet as a mouse. We love this one because it's also latex and phthalate-free making it perfect for anyone with any allergy concerns (and there's nothing that will get you out of the mood other than a flare-up).
We-Vibe Unite 2 Remote Control Rechargeable Clitoral and G-Spot Vibrator

This sexy Gizmodo is made for the couples out there and will absolutely up the ante when you two get too well, you know, rockin' the boat. Able to fit seamlessly between two parties, you'll be able to hit the decks completely hands-free because there's nothing that will kill the vibe more than having to awkwardly hold things in place when you're doing… other things. The possibilities are really endless here, hand over the controls to your partner (which can be operated up to three metres away) or slot this vibrator between the two of you for double the pleasure.
Earthly Body Tropical Trio Massage Candle Set
They say smell is the window to true seduction and we'll be honest, if you don't already have scented candles in your sexy time arsenal—you're doing it all wrong. This trio set comes with three fresh aromas which are essentially the aphrodisiac equivalent to oysters—banana, mango and pineapple. Perfect for some raucous before the main act, you'll also be able to use the wax of these candles for sensual massages too because they're enriched with natural oils that moisturise your skin.
Design credit: Kate Mason
Editor's note: Urban List editors independently select and write about stuff we love and think you'll like too. Urban List has affiliate partnerships, so we get revenue from your purchases.