Taneshia Atkinson is Urban List's August guest editor.
At the end of 2019 I did something I once thought was entirely impossible.
With just six months of training, I completed the New York City Marathon with some of the most incredible people I've ever met.
Prior to this, I hadn't run more than 3kms in my life and the thought of running a marathon (42.2 kms) was wild. This was a challenging journey, both mentally and physically but was without a doubt one of the best years of my life.
My running journey started with being selected into the Indigenous Marathon Project (IMP), a six-month training, wellbeing and education program targeted for First Nations people, aged 18-30, from all around the country. Each year, 12 First Nations people are selected to train for an international marathon.
The IMP is the flagship program of the Indigenous Marathon Foundation, founded in 2011 by world marathon champion Rob de Castella, with the goal to normalise running in First Nations communities and amplify and celebrate First Nations resilience and achievement.
To date, there are 122 First Nations people who have graduated through the IMP and completed a marathon—the majority of which were international marathons.
Running taught me, and continues to teach me a lot about myself, my strength and my limits, and is incredibly healing. It has helped me manage my mental health significantly. I've made some of the most special friendships through my running journey and it was through IMP that I met one of my closest friends Sianna Catullo (Urban List contributor and Clothing The Gaps Chief Marketing Officer).
The journey is different for everyone, but here are a few tips to start or continue your running journey.
Take The First Step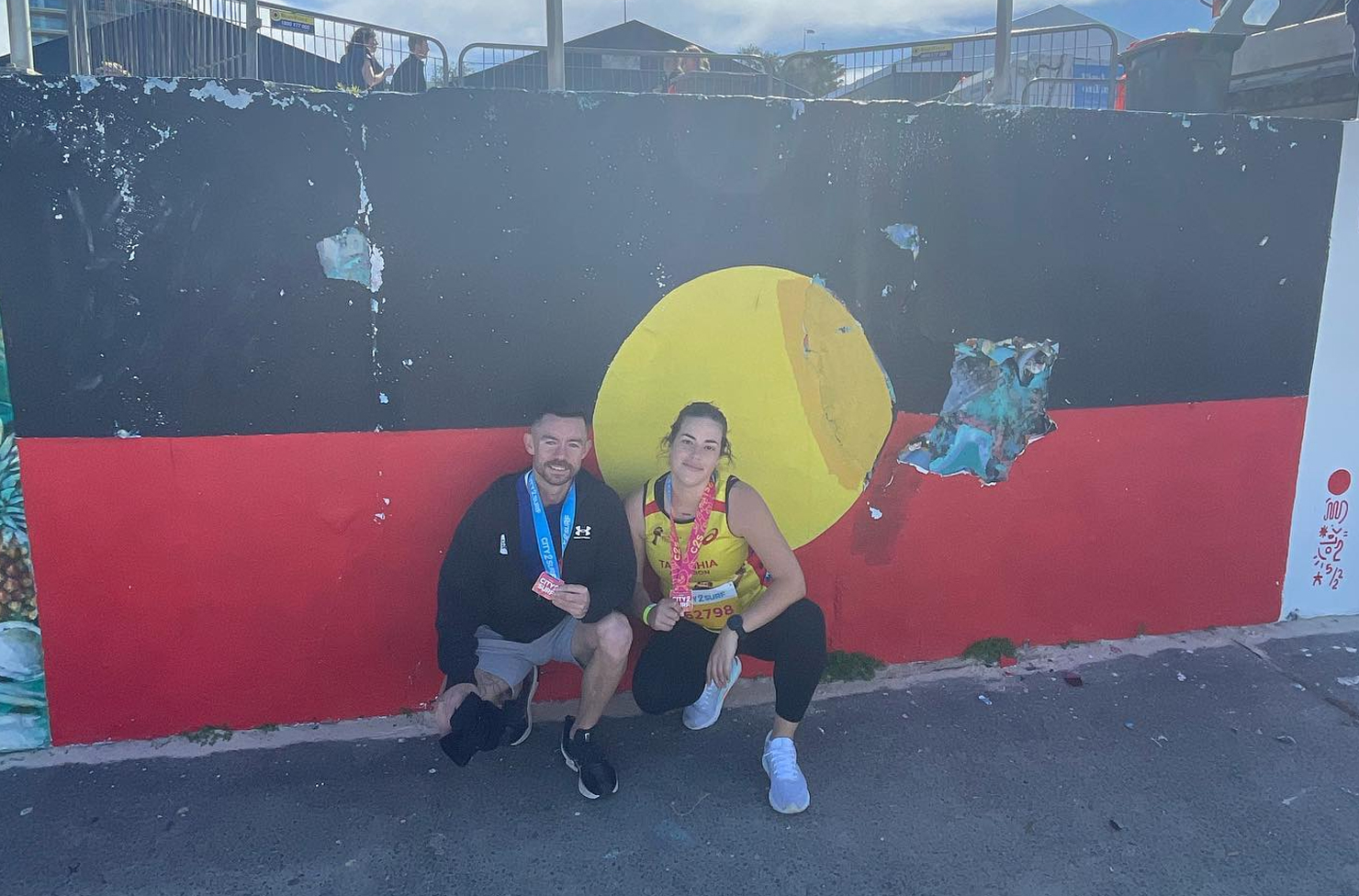 This is the hardest part, but once you do, it all falls into place. Set small goals and go easy on yourself. A combination of running and walking on your first few sessions will be your best friend. This is safest for your body to avoid injury and build your endurance and allows your mind to ease into it too without feeling overwhelmed by expectations. There are many apps you can download to support you on this journey
Join A Running Group
This may seem intimidating at first however the running groups I have witnessed are very inviting and nurturing. The beautiful thing about running, is that it's all relative—everyone is at a different journey and the only competition is who you were yesterday. Checkout where your local parkrun is, or visit the Indigenous Marathon Foundation to see if there is an IMF Running and Walking (IMF RAW) group near you. IMF RAW is a free community and volunteer led running program operating in many communities across the country open to everyone!
Sign Up To An Event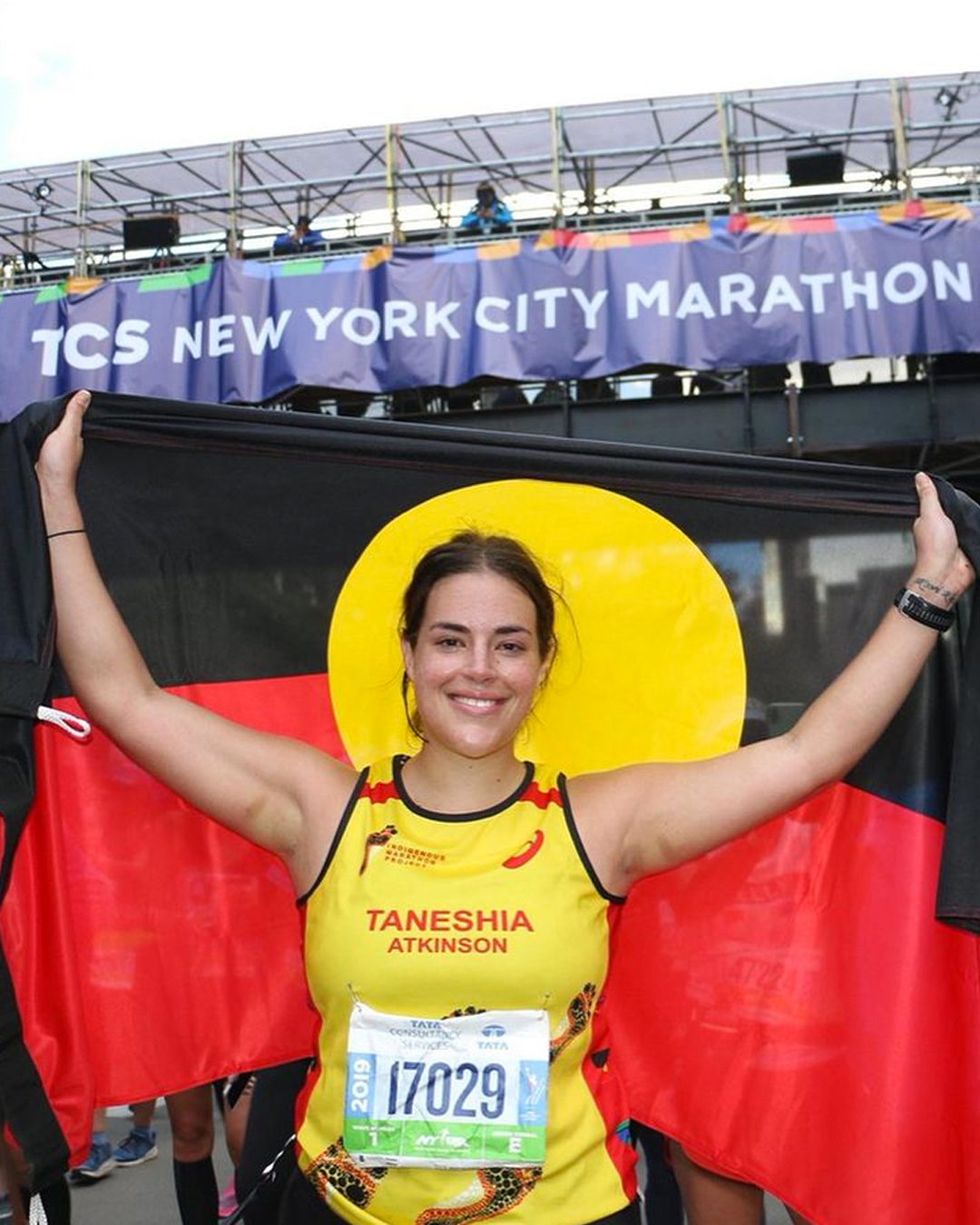 Running events are probably one of my favourite things in the world, both as a participant and a spectator. I draw so much inspiration and strength from them. Sign up to a running event local to you or plan a trip! Starting with a 5km or 10km run is a perfect beginner goal. This helps you maintain focus and motivation by keeping your running purposeful. One of my favourite runs is the ASICS Gold Coast Half Marathon held in July each year.
Get Your Family And Friends Involved
Running doesn't have to be onerous and boring. Invite your family and friends along and see what you can achieve together. Planning a run throughout the week with a friend will keep you accountable when Netflix starts calling.
Look Pretty, Run Pretty!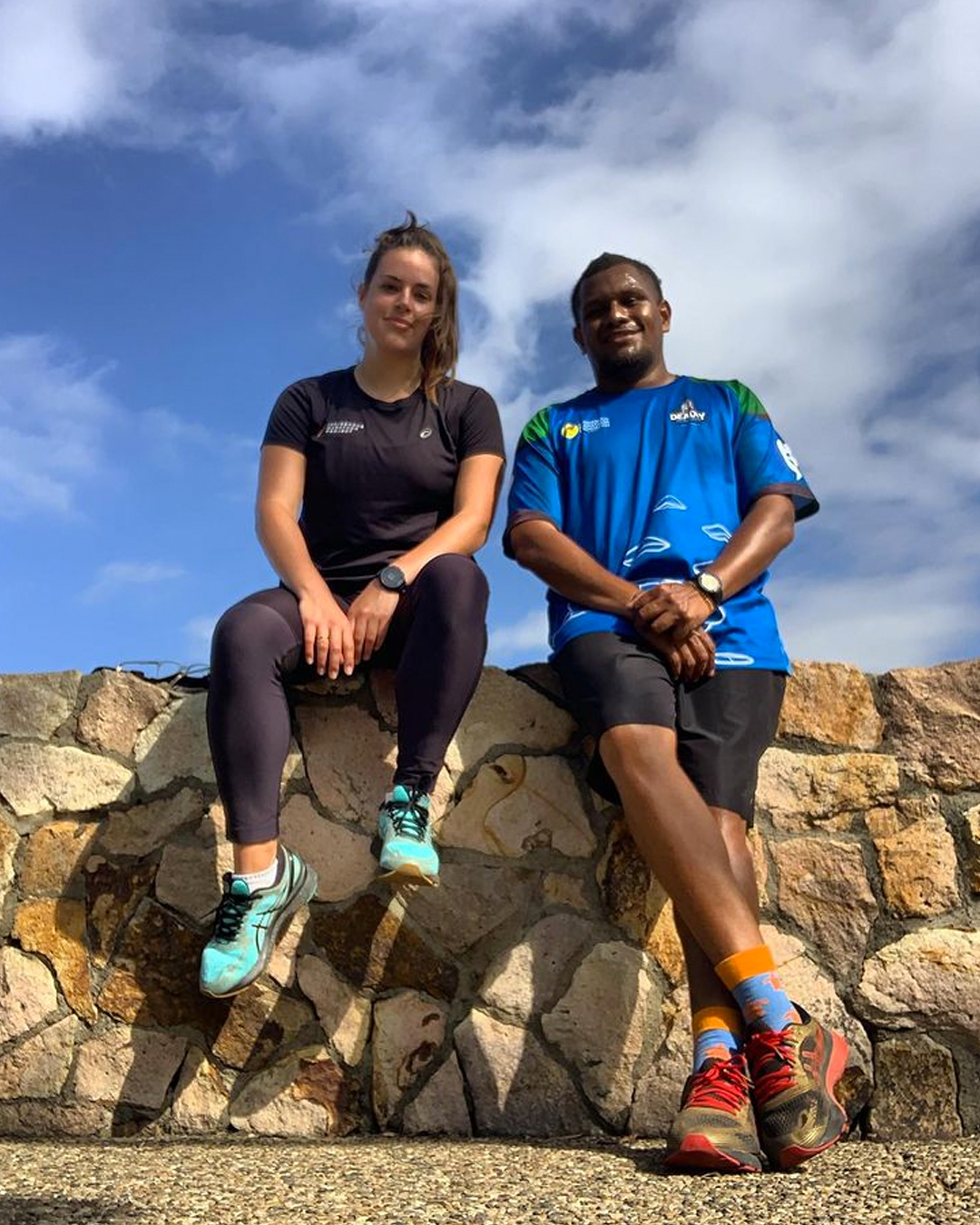 Okay, I can't claim this quote, it was one I borrowed from Sianna but it works! Having the right running gear makes me more comfortable and excited for my runs, from my headphones right down to my socks. I always opt for Nike sports bras, Cotton On running tights and would be lost without my Garmin watch.
Looking for something to listen to while you're running? Check out Spotify's Blak Australia playlist which features songs from some of the most powerful First Nations storytellers in the country.
As we say within the Indigenous Marathon Foundation, when it comes to running, 'the harder the struggle, the greater the reward'. Just keep moving, one step at a time.
Image credit: Taneshia Atkinson
Editor's note: Urban List editors independently select and write about stuff we love and think you'll like too. Urban List has affiliate partnerships, so we get revenue from your purchase.