There's a lot to love about Sri Lanka, from it's tropical beaches to the cool climate hill country with tea plantations and waterfalls aplenty; so it's only to be expected that the pearl of the Indian Ocean is chock full of Insta-worthy sites and scenery.
Once you touchdown in Sri Lanka you'll realise that everywhere you look there's a scene worth capturing, but we've got to start somewhere so here 10 of the most Instagrammable spots in Sri Lanka.
Kandy To Ella Train Ride
One of the most beautiful train rides in the world, the Kandy to Ella (or vice versa) trip is well worth braving the crowds for. Think rolling hills, tea plantations, waterfalls and beautiful bridges and you'll be starting to get the picture. The ride is about seven hours long so we recommend breaking it up and making a quick pit stop in Nuwara Eliya to check out the tea plantations if you've got the time. For the best views, try and grab a seat on the right side of the train from Kandy to Nuwara and then the left side of the train from Nuwara Eliya to Ella.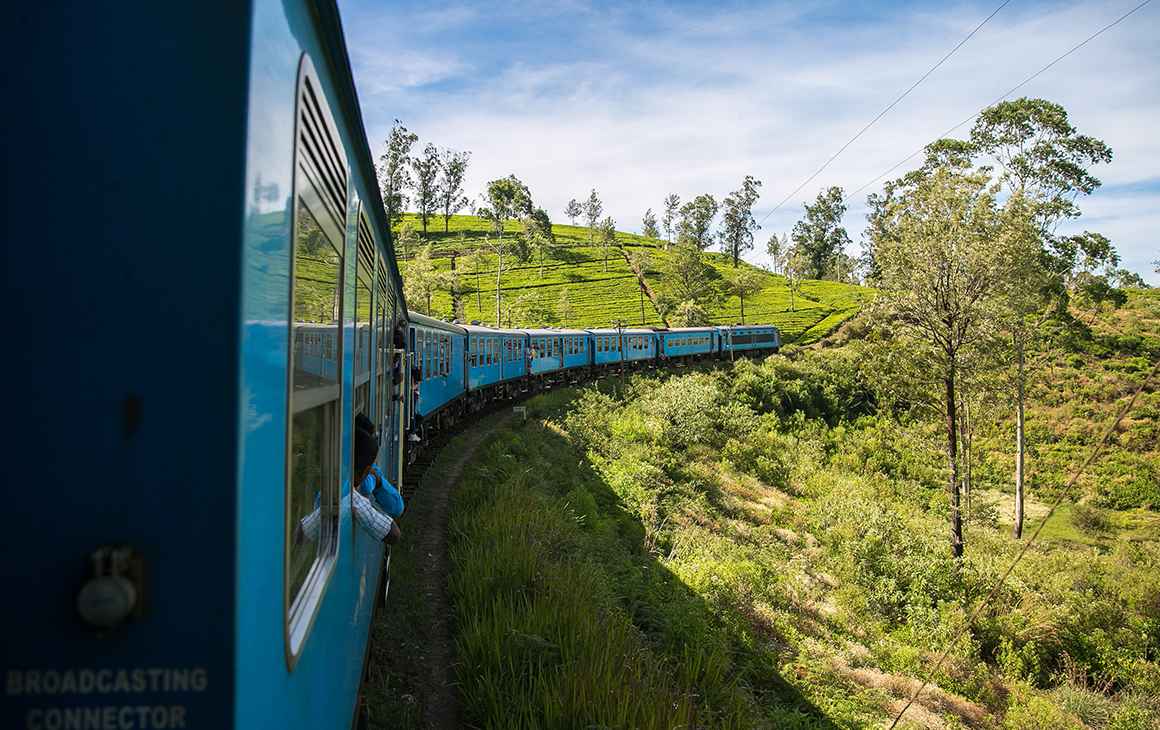 Ella Rock
The walk up to Ella Rock takes about two hours and you'll want to get up there for sunrise so it calls for a very early morning but you won't regret it once you're up there. If you're not great with directions or you're travelling solo, you might want to consider getting a guide as the walk up can be a bit hard to decipher in the darkness. If you're pretty confident in your abilities, follow this handy step by step guide to hiking Ella Rock on your own and pray for a clear morning for views of Ella town, Little Adam's Peak, Ella Gap and more.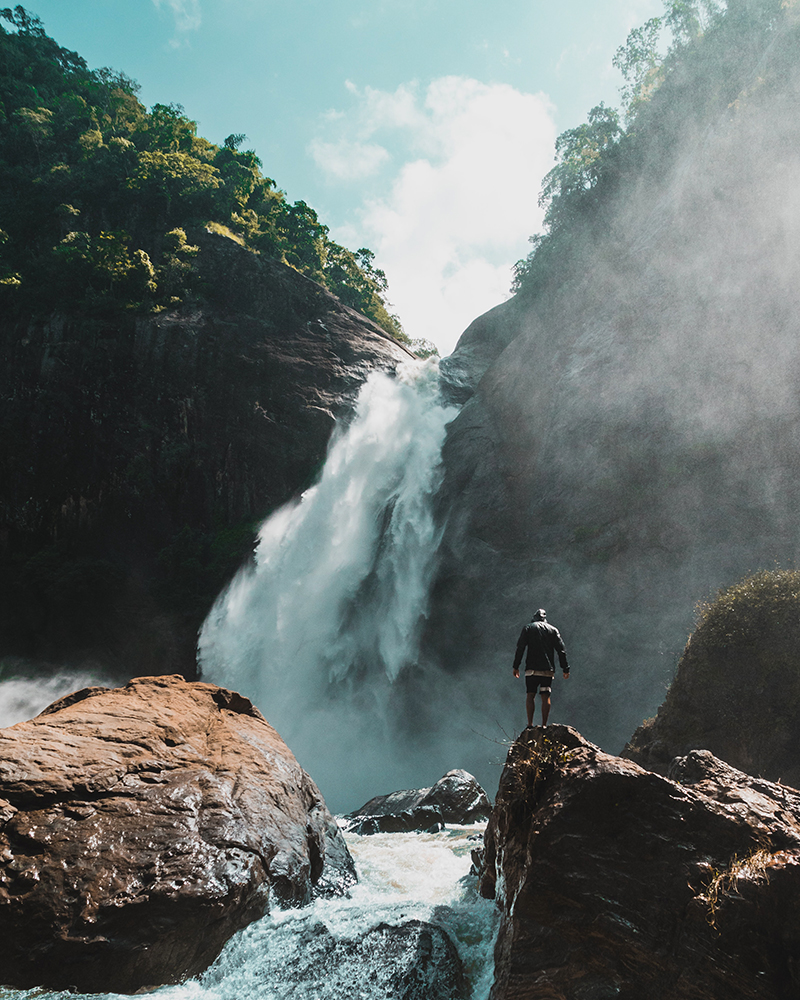 The National Parks
Whether you choose to go to the world famous Yala National Park, untouched Wilpattu, elephant haven Kaudulla or one of the lesser known nationals parks, go with your cameras charged and your zoom lenses ready. You won't need to keep your eyes peeled for elephants, they're seemingly everywhere, easy to spot and relatively slow moving, but if you want to spot the elusive leopard you'll need to have bucket loads of patience and very good eyes. Also keep your eyes peeled for sloth bears, monkeys, giant squirrels and all of the birds. Remember to put the camera down every once in a while though and take a minute to appreciate the beauty of these remarkable parks.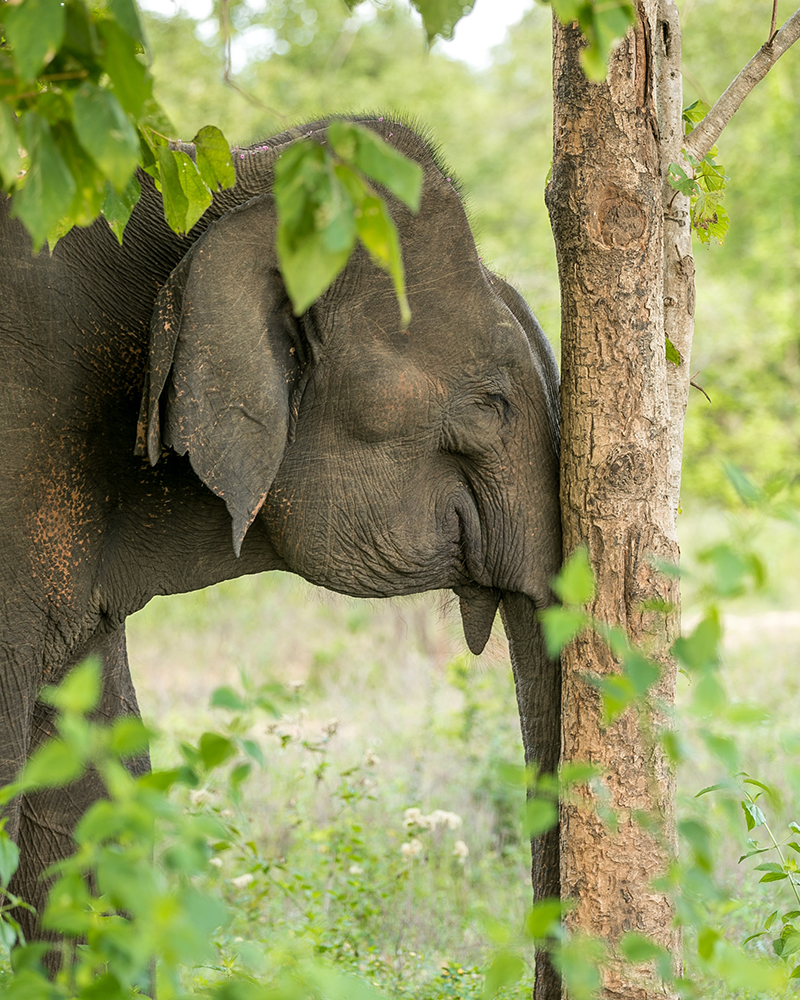 Nine Arches Bridge
Yes, you've seen it all over your Insta feed but Nine Arches Bridge in Ella is worth seeing in person, we promise. Set in amongst the tea plantations, there's no better sight than seeing that famous blue train fly over this incredibly constructed bridge. Most people head straight for the bridge itself, and while you should do that at some stage, we recommend hitting one of the hills above it for the best views of the train coming out of the tunnel and over the bridge.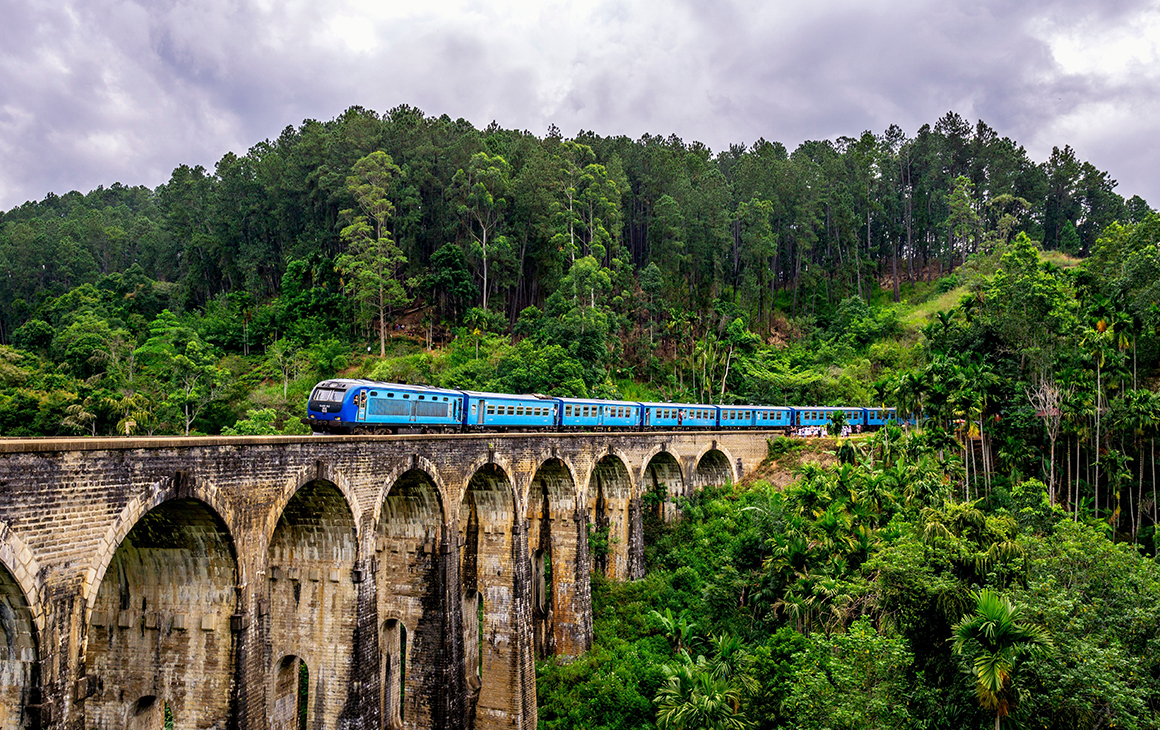 Adam's Peak
If you're up for a serious hike and some epic views, Adam's Peak (also known as Sri Pada, which means the sacred foot) is the climb for you. If you're there in season (December to April), it's also a pretty special spiritual moment as you join the hoards for local pilgrims to climb the 2,243m (about 5,500 steps) to get there for sunrise. You'll be in the company of Buddhists who believe the summit is a footprint left by Buddha, Hindus who claim the footprint belongs to Lord Shiva, and Christians who say it was Adam after he was exiled from the Garden of Eden who left the footprint. Whatever your beliefs, there's no denying the view at the top is spectacular when you get a clear morning. You can still climb Adam's Peak out of season but you'll need to be prepared as the path isn't lit from May to November. If this sounds like too much for you, try Little Adam's Peak in Ella for a less strenuous hike which is still accompanied by some serious views.
Galle Lighthouse
While the Galle Lighthouse might be the most 'grammable outlook, Galle Fort in its entirety is worth at least a day, if not two, of your time. With old colonial buildings, narrow laneways, impressive eateries and boutiques all on a beautiful stretch of coastline, it's no wonder this UNESCO World Heritage site is popular amongst travellers. Sunsets here are spectacular so if can only manage a day trip make sure to time it right. They're even better when enjoyed with a scoop or two from Isle of Gelato in hand so go ahead and treat yourself.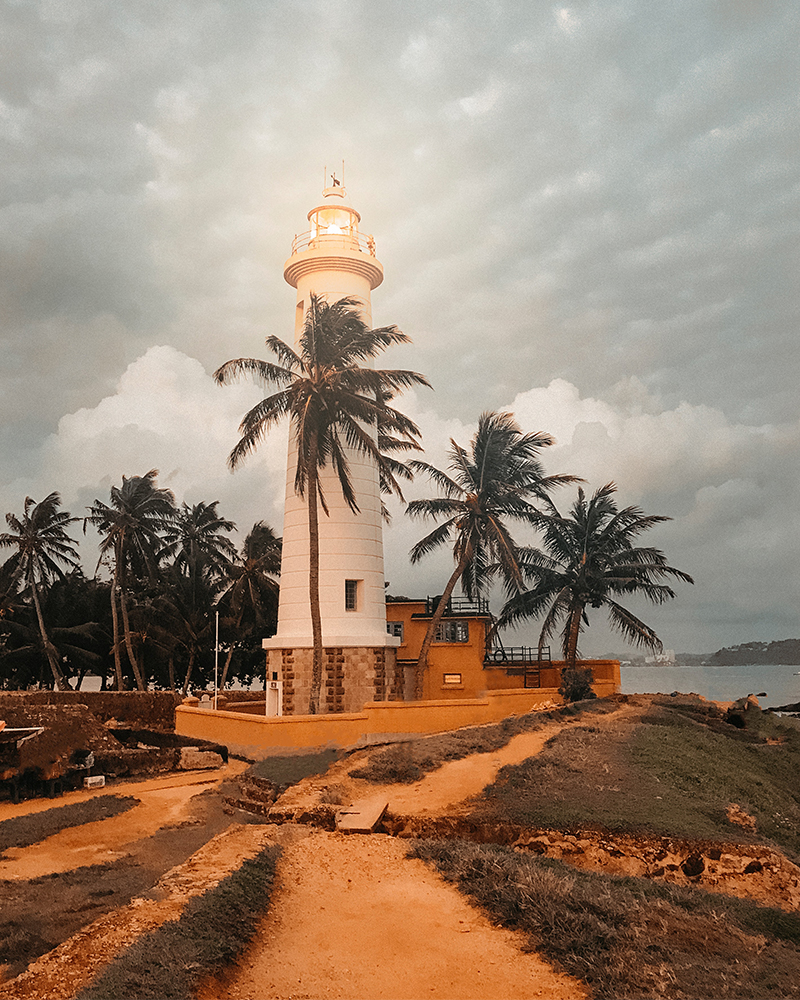 South Coast Sunsets
The south coast sunsets are nothing short of magical so, once you've had your fill of tea plantations, waterfalls and cool climates, head for the coast and get ready to soak up the sun. Spend the days swimming, surfing, lounging at cafes with good coffee and even better smoothie bowls, but come night time make sure you've got a passionfruit mojito or a Lion beer in hand to salute the sunset. Sunset is also a pretty good time to check out the rope swings that lay claim to making Sri Lanka's south coast Insta-famous; you can find them all along the coast but there's a particularly good one at Dalawalla Beach.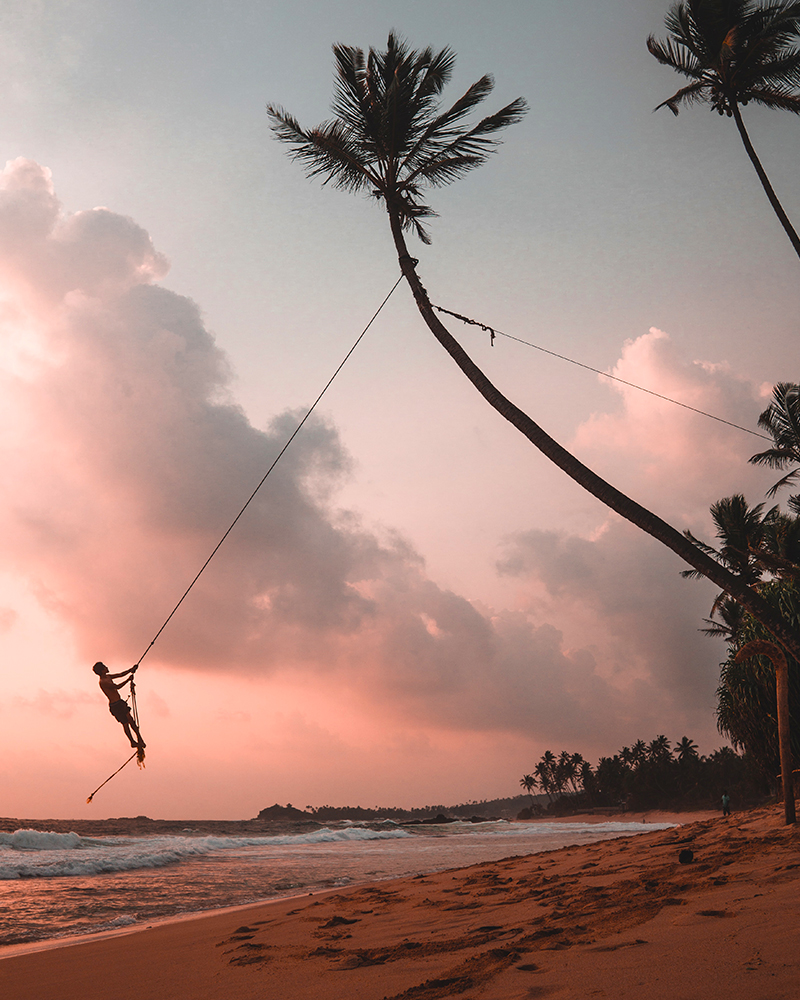 Tea Plantations
While you'll see plenty of tea plantations as you catch the train or drive through the hill country, you should definitely make a stop and visit one to get up close and personal, not to mention to drink endless cups of delicious Ceylon tea. Bluefield Tea Gardens near Nuwara Eliya is a good place to sample loads of tea and if you've got a driver there are some amazing views not too much further down the road. Closer to Nuwara Eliya town is Pedro Tea Estate where you can walk amongst the tea plants and don't forget to make the short hike to Lovers Leap Waterfall afterwards. If you're not planning on stopping in Nuwara Eliya, Newburgh Green Tea Factory in Ella also makes for a good tour.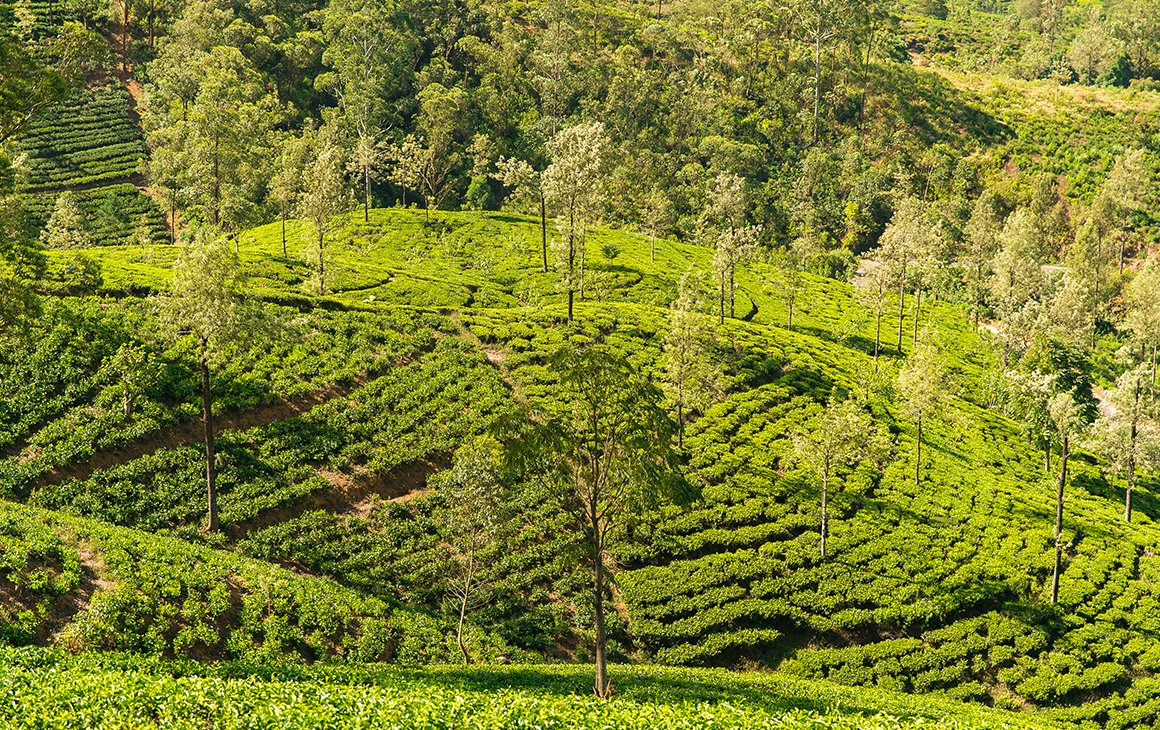 Sigiriya
Sigiriya (also known as Lion's Rock) is an ancient palace and rock fortress and while it's remarkable to wander around and holds incredible historical importance, the best view of it is actually from Pidurangala Rock. We recommend an early wake up to climb Pidurangala so you can see Sigiriya in all its glory at sunrise. If you have the time and the funds, a wander around Sigiriya's grounds and a climb to the top of this rock to see the ancient grounds from above is also well worth your while.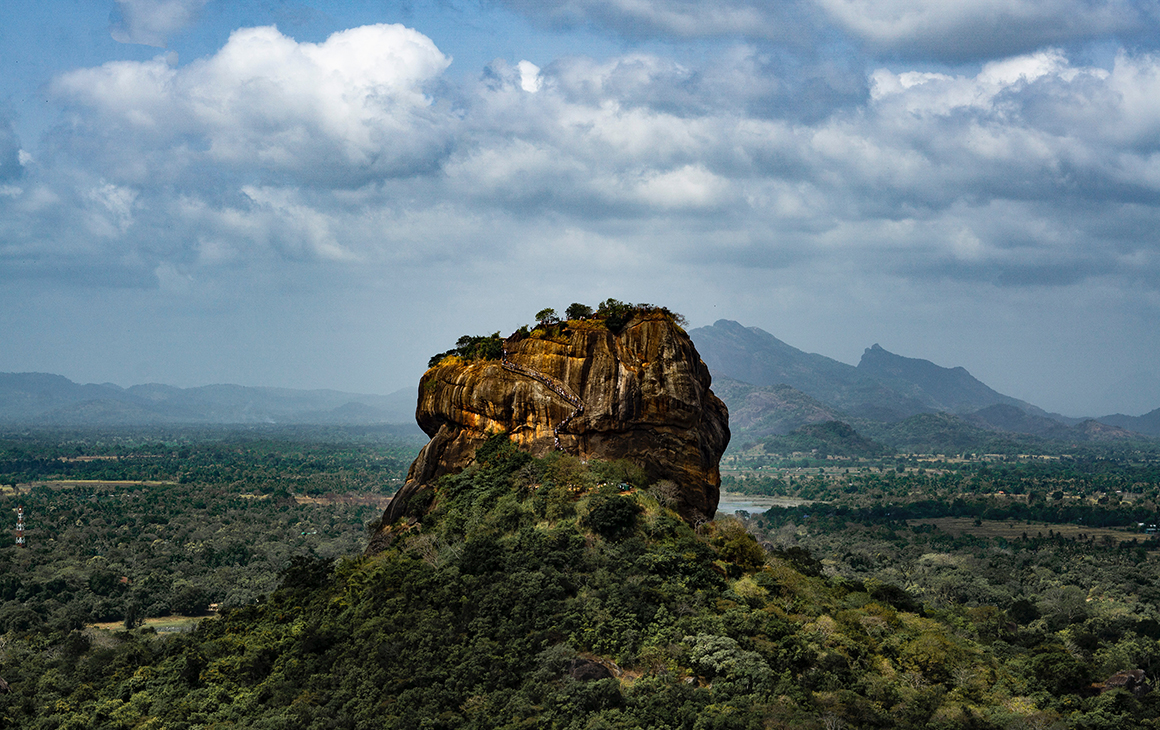 Royal Botanic Gardens
While Kandy itself can be a little underwhelming as a city after the beauty of the rest of the hill country, the Royal Botanic Gardens of Peradeniya are some of the best we've seen anywhere in the world, so if you're into plants put this one on the list. Don't miss a walk down the path lined with palms for some seriously Insta-worthy photo opportunities, then hunt down the tropical varieties where you won't be able to help ooh-ing and aah-ing over the size of the monstera plants. When you're done exploring, head for one of the expansive lawns and enjoy the serenity.
Once you've ticked those spots off the list, it's time to bliss out at these beautiful Sri Lankan beaches.
Image Credit: Sander Don, Jaromír Kavan, Alex Azabache, Egle Sidaraviciute, Shainee Fernando, Oliver Sjöström