Ever experienced reaching into the depths of your bathroom cabinet, ransacking your handbag, and turning your room upside down in search of a tampon, only to come up empty-handed and frustrated as ever? I have. Every. Single. Month. Which always leads to an early morning mad dash to the servo or a treacherous late-night trip to the supermarket in my saddest, baggiest pyjama ensemble.
So, you can only imagine how elated I was to hear about this Australian subscription service delivering organic tampons, pads and liners right to your doorstep every month—and I think you will be too.
Juuni is a fun and friendly little box full of organic period products. You get to build the box yourself by curating a selection of tampons, pads and liners to suit your flow. And since they offer a variety of sizes you can mix and match to cater to your lighter days and your heavier days. Genius, really.
And to make that time of the month just a little easier, they'll also send you cute little bonus gifts like face masks, earrings and chocolate along with every box.
And because organic is the best for your bits, you can rest easy knowing you're only using the best materials for your body. Conventional tampons are typically made from a blend of cotton and man-made fibres like rayon, and when cotton is processed, it's often bleached with chemicals which exposes the fibres to toxins. Our bodies are pretty amazing, and they're really good at absorbing stuff into our system, so whenever we insert a tampon, we're exposed to whatever is going on inside that little pocket rocket.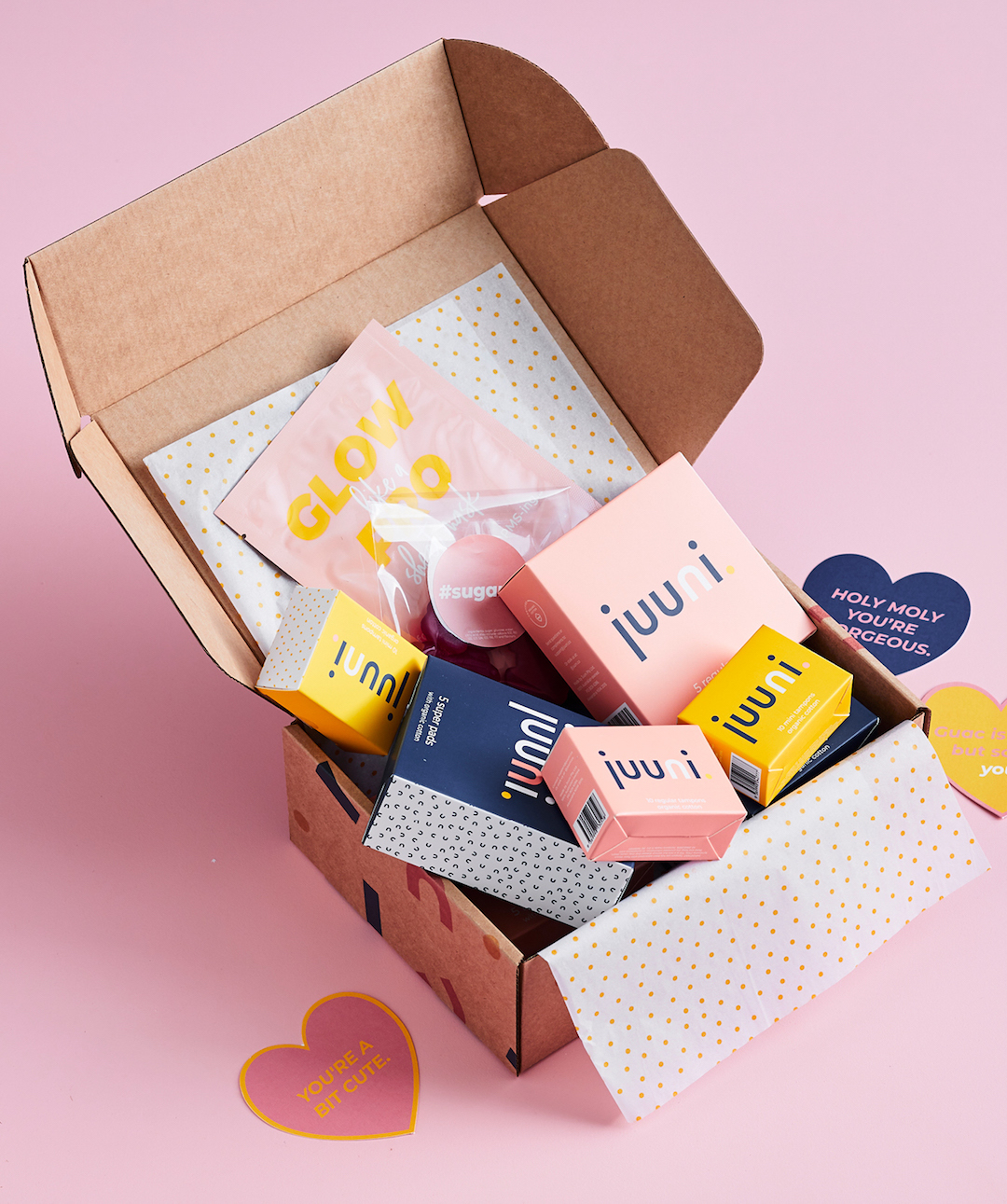 Studies have also shown that conventional tampons carry trace amounts of pesticide residue, and sure, the levels are pretty low, but they're still getting absorbed. So if you're ready to make the switch, Juuni's adorable boxes have got you covered.
You can also feel good knowing that Juuni products aren't just good for your body, but they're good for our planet too. Juuni's tampons are 100 per cent biodegradable (except for the plastic wrap because they have to keep things hygienic), cruelty-free, vegan, and hypoallergenic for sensitive skin.
Your first box is totally free, so if you're like me and ready to wave goodbye to those dreaded supermarket excursions in the dead of night, then start building your personalised Juuni box here.
Editor's note: Urban List editors independently select and write about stuff we love and think you'll like too. Urban List has affiliate partnerships, so we get revenue from your purchase.
Image credit: Juuni, Mike Von