Yes, weddings are of course beautiful, but there's no beating around the bush—they can be damn stressful, particularly when it comes to organising and paying for every little touch that seems to become exponentially more expensive whenever a company discovers it's for a wedding.
To hopefully ease some of your financial woes, here are a few of my go-to tips that I picked up along my wedding-planning journey that may help you save big for your wedding.
Open A Joint Account You Can't Touch
When your hard earned dollars are sitting in your everyday account, it can be tempting to fork out that little bit extra for a cheeky girls night or new skincare. The best thing we did that helped me with my accountability was an untouchable account that we both deposited the same amount into every fortnight. This not only helped each other stay on track, but also made me more responsible in budgeting as I knew I wouldn't be able to withdraw any of that money for sneaky treats.
Sell Those Old Pieces You No Longer Need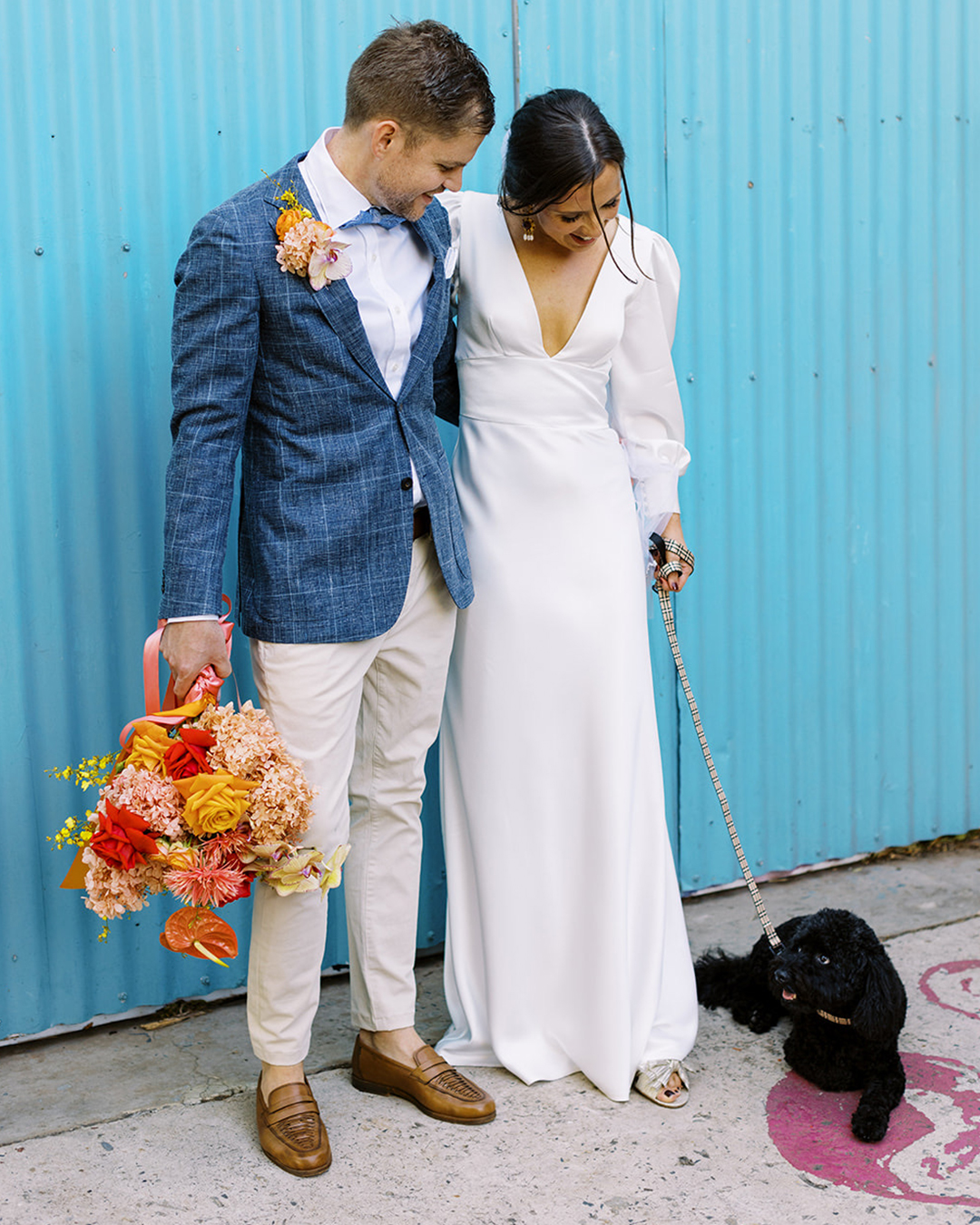 It would be rare to meet someone who didn't have a couple of old dresses they paid an absolute fortune for, or have a cool old piece of furniture lying around that would look perfect in someone else's place. Find the optimum lighting, snap a few good pics and pop them up on Marketplace or Gumtree, and then just wait for the offers to roll in. I had a few old faux-fur jackets that were still in great condition that were snapped up for a great price within a couple of weeks which added a nice little sum to the budget.
Pick Up A Side Hustle
You'd be amazed at the ways in which you can earn some extra cash if you're really trying to work towards something as big and wonderful as a wedding. I was lucky to pick up as many extra freelance pieces as I could get my hands on which gave me some extra $$$, but it could be as simple as advertising your cleaning or mowing services on your local Facebook suburb group, tutoring, babysitting, joining up to become a ride-share driver or even heading to apps like Airtasker where hundreds of people are searching for expertise just like yours.
Get Your Meal Kits Delivered
My husband and I are absolute shockers both at eating out instead of staying home AND as a result wasting food, so found that meal delivery services (you know the ones) were ideal as they not only avoided us over-buying, but also made us eat at home more often as we needed to use the products before they went off. Pro tip: signing up with different companies (i.e. Hello Fresh, Marley Spoon) not only keeps the recipes interesting, but they often send you a bunch of free boxes to come back which would slash the prices even more!
Prioritise Your Non-Negotiables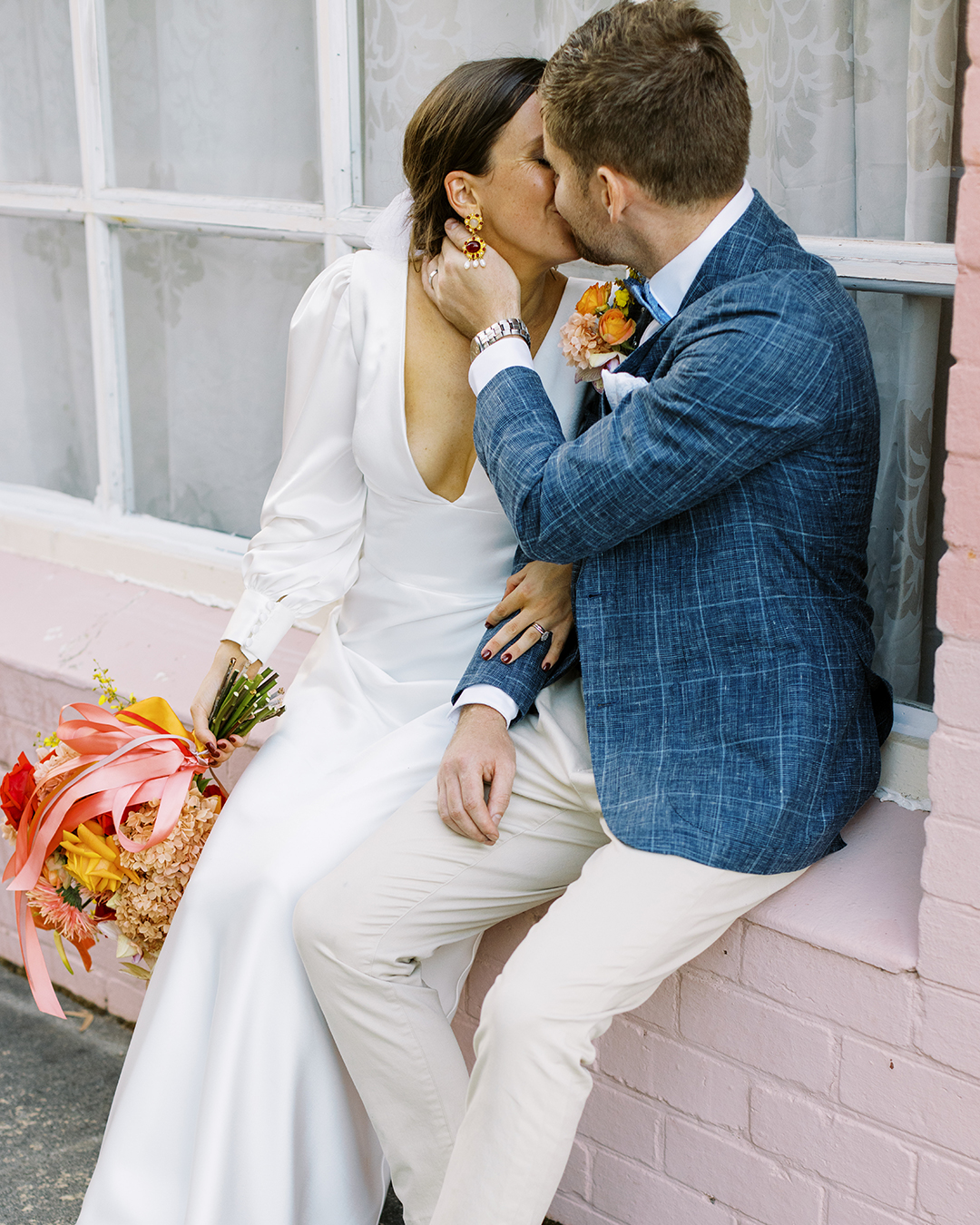 Yes, you may have dreamt of swans and diamond chandeliers hanging from the marquees, but unless you've got a hefty sum to splash, then you need to sit down and list the most important aspects of your wedding that you're unwilling to compromise on - for me, I was determined to have the most stunning bright floral backdrop for our ceremony and a handmade dress. Once I knew this, I could really envision why I was skipping the cocktails which made it worth it with the end goal in sight.
Host Dinner Parties Rather Than Meeting Out
If you ask me, there's nothing more gorgeous than a big old long table dinner with plenty of cheese, candles and bright tablecloths, so why not ditch all the messing around with split bills and invite everyone to yours? Get everyone in the group chat to designate themselves a plate if it's a big group, or if you're feeling creative, why not cook up a storm by making something cheap but impressive (homemade pasta or gnocchi is cheap as chips but shows love and time in the preparation) and get your guests to bring the vino.
Remember What Matters Most
Whether you're on a teeny shoestring budget or are lucky enough to have some help, at the end of the day your wedding is a celebration of two people signing up to a lifetime supply of sleepovers together and that's pretty damn special. Don't let the experience be ruined by constant spreadsheets and deprivation, just keep reminding yourself that being with your very favourite person is all that matters, and that all will be magic in the end.
Now, peep the best honeymoon destinations in Australia.
Image credit: Sammy And Tom