When it comes to making a difference to the world around you, sometimes it can all feel a little overwhelming.
Bringing a reusable coffee cup along to your local cafe, a mesh produce bag (or two) to your weekly grocery shop or a metal straw to your neighborhood smoothie joint are all small ways you can spark change which reduces your individual waste and pollution. And we love this because it's these tiny daily habits that pave the way to a more sustainable future.
So, if you're keen to step up your efforts this year and make an even bigger impact (we know you want to), then listen up.
Citizens of the Great Barrier Reef is a global initiative that basically aims to engage legends like yourself from all over the world in the collective conservation and protection of the Great Barrier Reef (GBR). Having launched itself back in 2017, the non-profit has been doing this through a range of cool programs and activities like its Reef Tracks app (allowing individuals to learn about the reef and report any issues like sightings of coral bleaching or marine debris they see) and the Reef Cooperative, a scaleable conservation project run by a collective of Traditional Owners, coral and seagrass experts, tourism leaders and reef restoration teams, whose goal is to drive collaborative, conservation projects in-water and to share learnings with reef communities globally.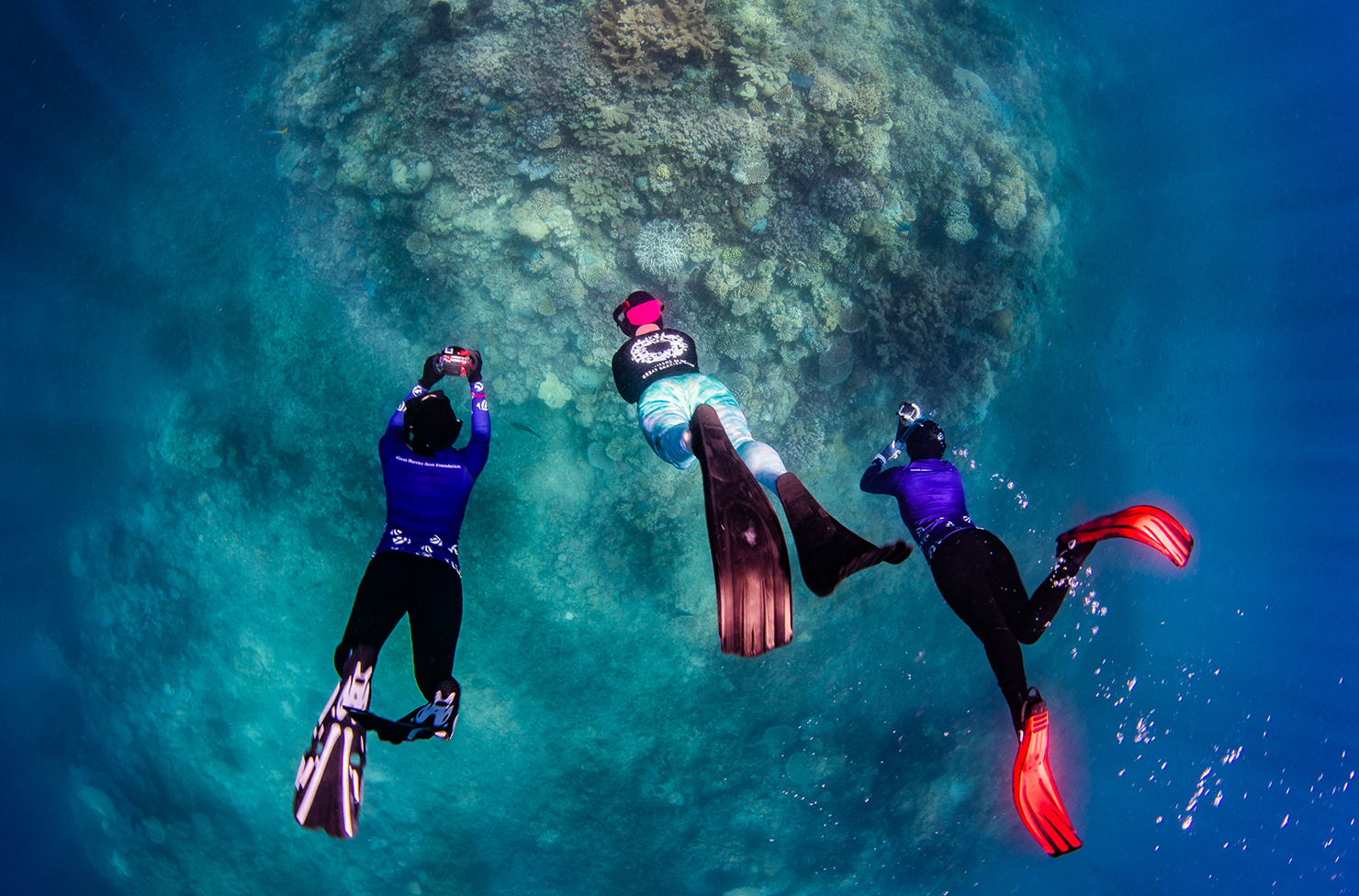 Now, if you're asking yourself how you can get involved, we have good news. In its glorious mission to scale up GBR conservation efforts, and reefs around the world for that matter, the Citizens of the Great Barrier Reef are calling on you to help fill critical data gaps to better understand how the Reef is changing year-on-year.
Enter, the Great Reef Census—a makeshift research fleet of dive boats, tourism vessels, superyachts and fishing charters that all set out to capture thousands of images of the reef which are then analysed online by people like yourself. It's one of the largest marine citizen initiatives in the world and the best part is, it doesn't matter where you live, you can absolutely get involved.
By helping identify coral and how much of it you can see in the collated images (Citizens of the Great Barrier Reef will provide all the resources you need to do this), you'll be giving scientists and marine park managers access to quick and timely data they need to assess the health of various reefs.
If you're keen to get involved, jump over here.
Want more tips on how to help the Great Barrier Reef? Head right over here.
Image credit: Citizens of the Great Barrier Reef