While we can all thank the ancient Romans for the most romantic day of the entire year, in the 21st Century, Valentine's Day means a whole lot more than heart-shaped chocolate boxes, poorly written love cards and a bouquet of hayfever.
These days, Valentine's Day is repping an entirely different meaning, one that's all about loving yourself whether you're romantically inclined with another human or not. And no matter where you stand, with the ringer on the finger or single as a pringle and ready to mingle, we think this day should be a day dedicated to treating yourself with the saucy things in life.
And you may be asking but how do you treat yourself on Valentine's Day? With much wine, face masks and sex toys, that's how.
Check out all the gifts worth treating yourself to this Valentine's Day.
Elixir Play Garnet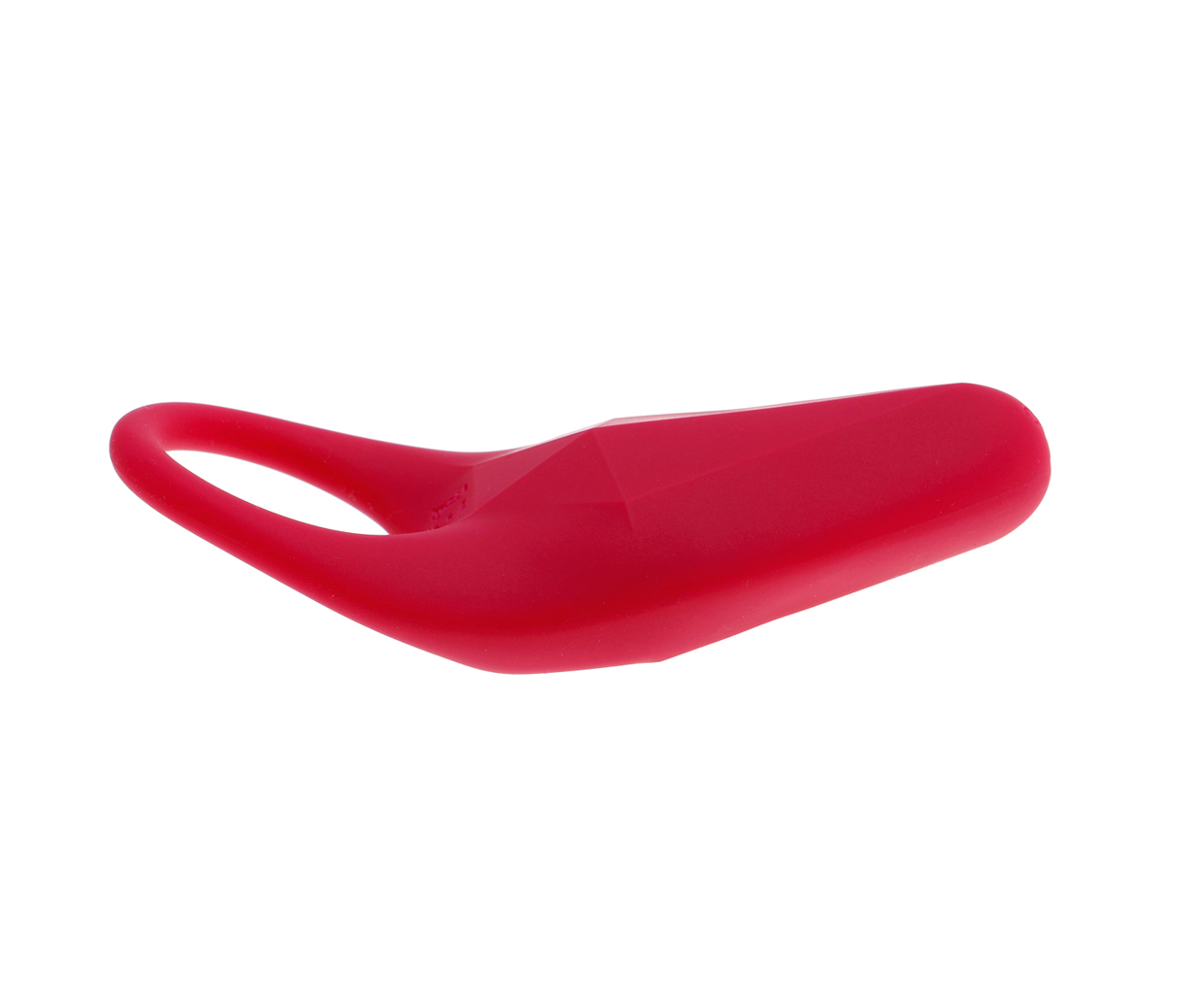 You can't put a price on pleasure or 10 bangin' modes of vibration for that matter. The Elixir Play Garnet is an ultra-smooth vibrator shaped like a gemstone for all kinds of bodily aerodynamics and is wearable for all kinds of stimulation. On top of this, it also sports body-safe silicone and can handle all kinds of wetness (from a light shower to monsoon).
Laya II By Fun Factory

If you're out here this Valentine's Day ready to fill your night away with sweet fantasies Mariah Carey-style, you can't go past the Laya II by Fun Factory. She cops it as one of the best pleasure-makers for a long-haul solo session and also clocks-in as a great number for anyone with physical disabilities or health conditions like arthritis, cerebral palsy, endometriosis and vaginismus.
The Volta By Fun Factory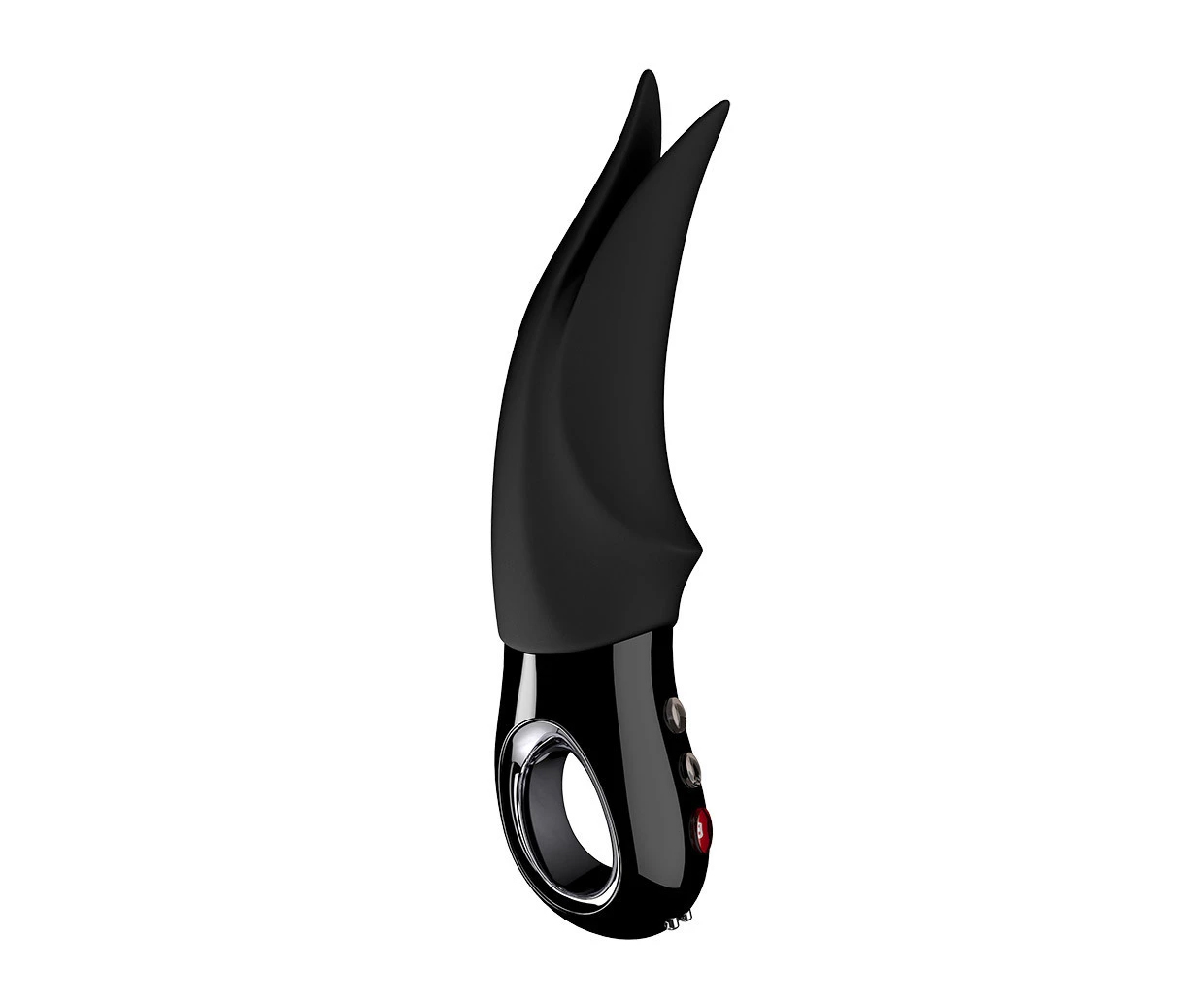 While The Volturi was the largest and most powerful coven of vampires in the Twilight saga, The Volta will be the largest and most powerful clit vibrator of your twilight saga this Valentine's Day. It's a biggie above all others because the tip quite literally "flutters" and it features deep rhythmic motion for some serious blood flow and all the good things that come after that. It's a great one if penetrative goods tend to give you a bit of pain and also has a loop handle for anyone with reduced grip.
Lovehoney High Roller Remote Control Rotating Prostate Massager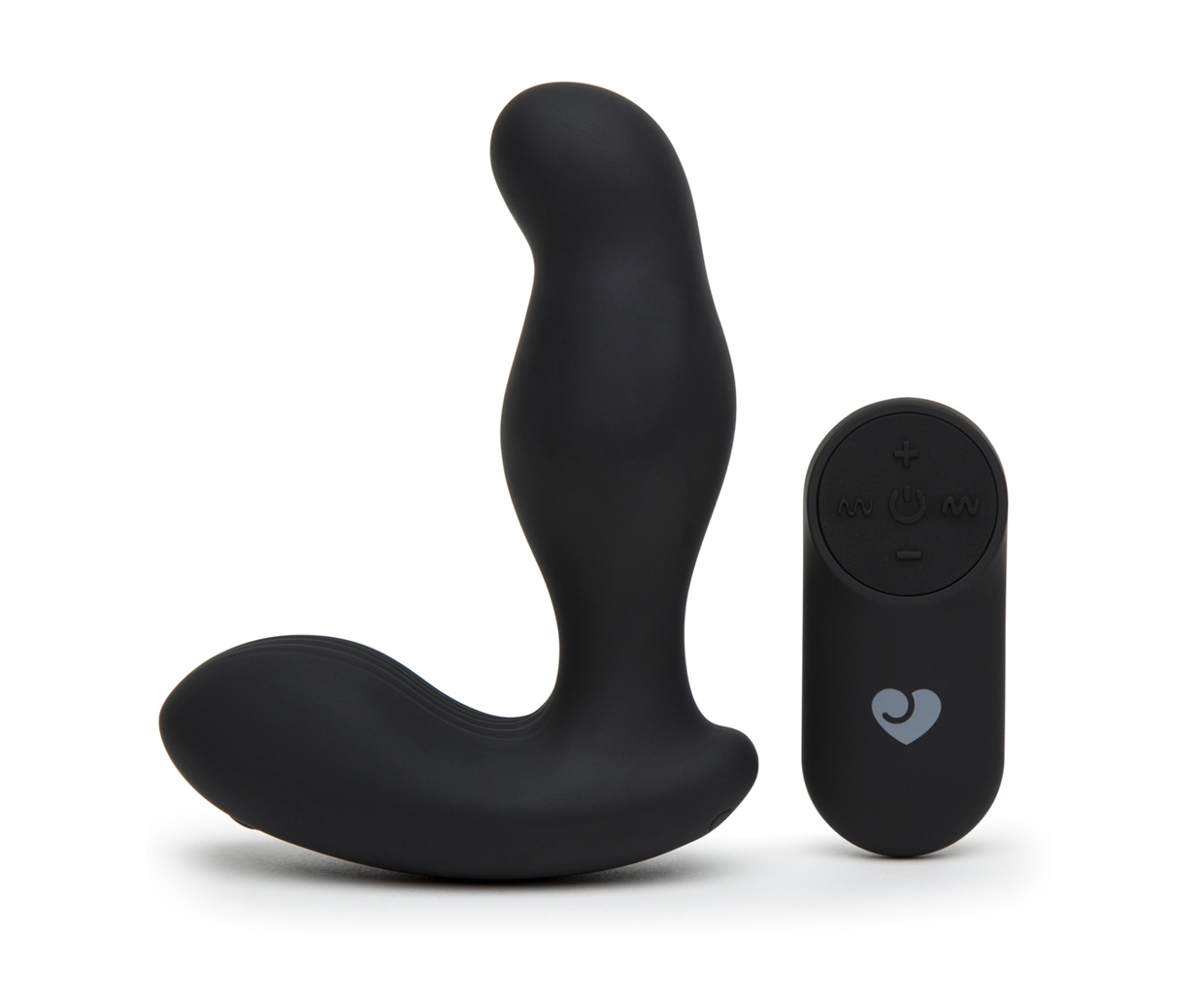 Shapely, curved and with a girth of 4.5 inches, if that doesn't spell out treating yourself this Valentine's Day, we don't know what does. The Lovehoney High Roller Remote Control Rotating Prostate Massager is as much of a mouthful as it is a good time for your P-spot and features three different speeds and seven separate vibration patterns to light up your life.
Lovehoney Mains Powered Classic Metallic Magic Wand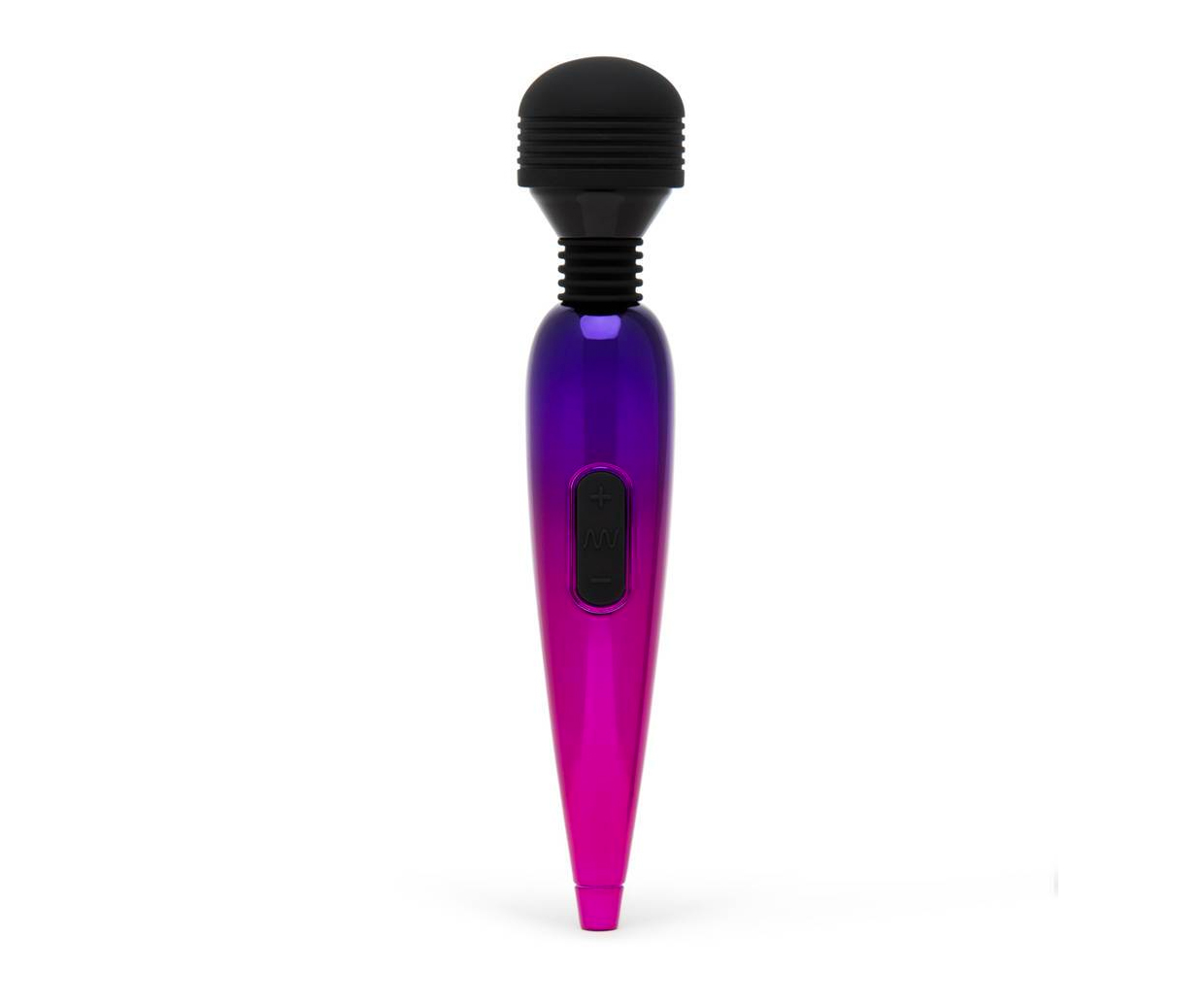 If you like brand-spankin' new shiny things (and the words "hard and fast" make your legs weak), you really should be gifting yourself the limited-edition Lovehoney Mains Powered Classic Metallic Magic Wand. If you're going one out under the covers, you can play around varying vibrations, the flexi neck and smooth head contours of this bad boy. This one has more grit than other sex toys meaning it will kickflip you into pure bliss in a matter of seconds.
Blowmotion Blow Job Rechargeable Real-Feel Suction Male Masturbator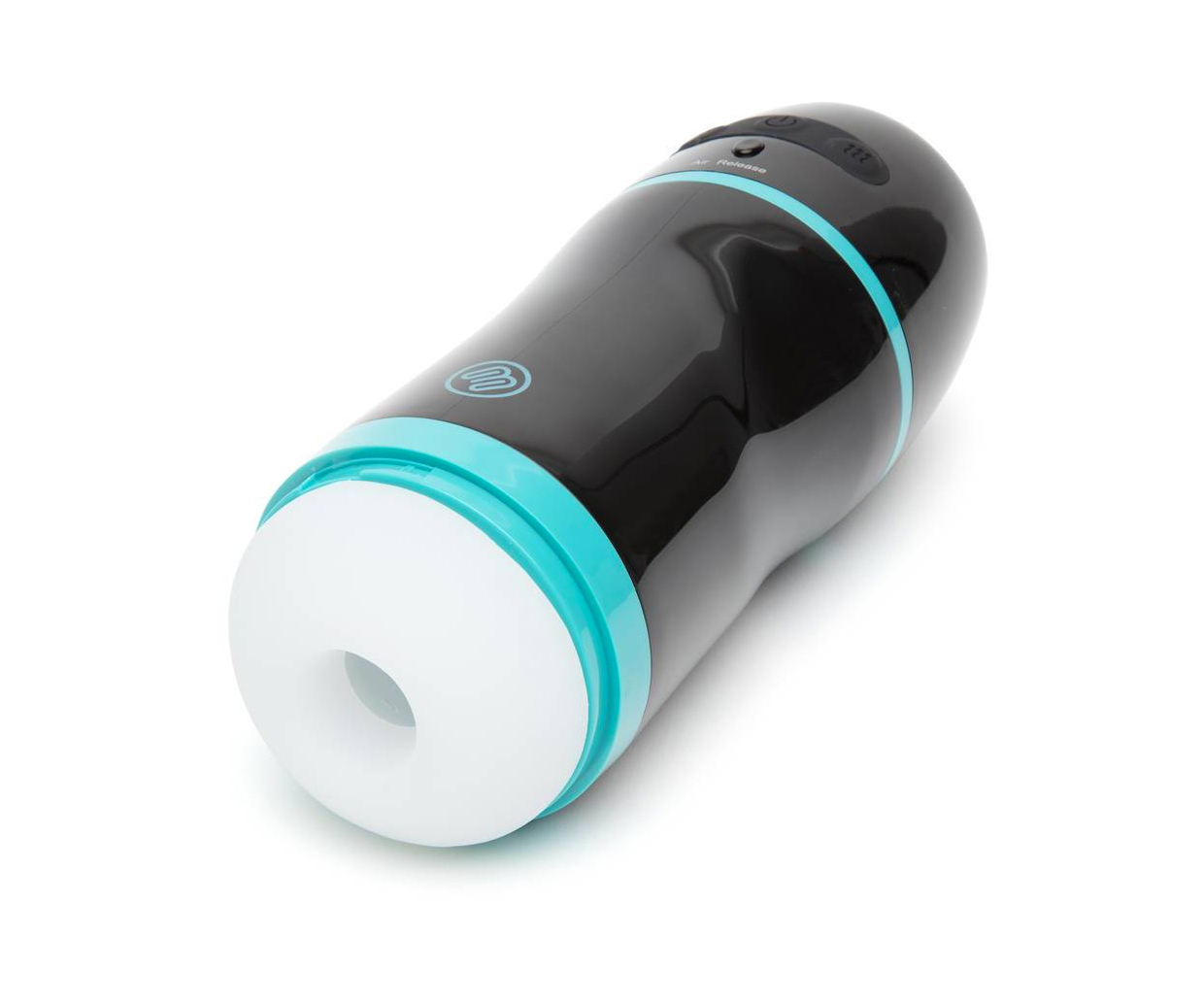 Some things don't need much of a s-explanation and when you look at the Blowmotion Blow Job Rechargeable Real-Feel Suction Male Masturbator, you just know it's going to be a good time. It serves as a great deep throat fantasy-filler on-demand and maxes out on sleek design, portability and discretion (so you housemates will never know).
Womanizer Liberty By Lily Allen Rechargeable Clitoral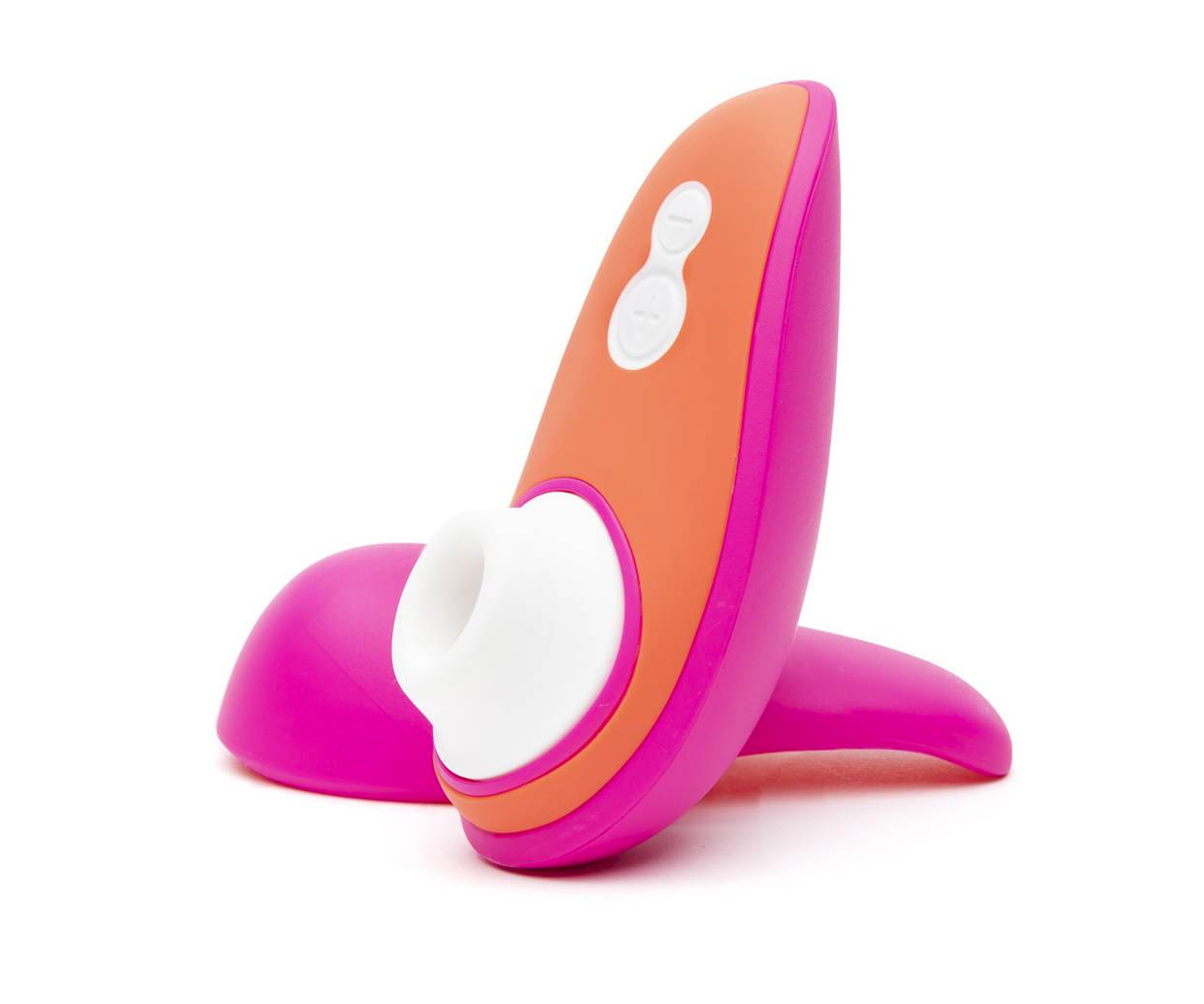 We mean, if it's good enough for Lily Allen, it's good enough for us. When it comes to self-pleasure, we're also fiends for a little science-backing and this travel-ready goodie has patented Pleasure Air Technology to absolutely wow your nerve-endings. It also has a run-time of 120-minutes which is roughly four Lily Allen albums.
A Box Of New York-Style Cookies From Thicc Cookies

All this treating yourself will no doubt lead to a hefty appetite and not much can compare in the way of forking out your hard-earned cash for a box of Australia's chunkiest and therefore best cookies from Thicc Cookies. They're made to barely fit in your hand and you can mix and match your batch with flavours like choc chip, s'mores, red velvet, Biscoff Lotus and Nutella. The best bit? They deliver Australia-wide.
Aromatherapy 200g Soy Candle In Positive Energy

Scented candles have a kind of superpower that Ms. Marvel could only dream of. If you're flying solo on Valentine's Day, this Positive Energy candle will have you relaxing and unwinding at home in absolute style. While its yummy notes of pink grapefruit, vetiver and mint are huge wins, this guy also vegan-friendly, plastic-free and uses sustainably grown, GMO-free soy wax and lead-free cotton wicks.
Aceology Frose Infusion Gel Mask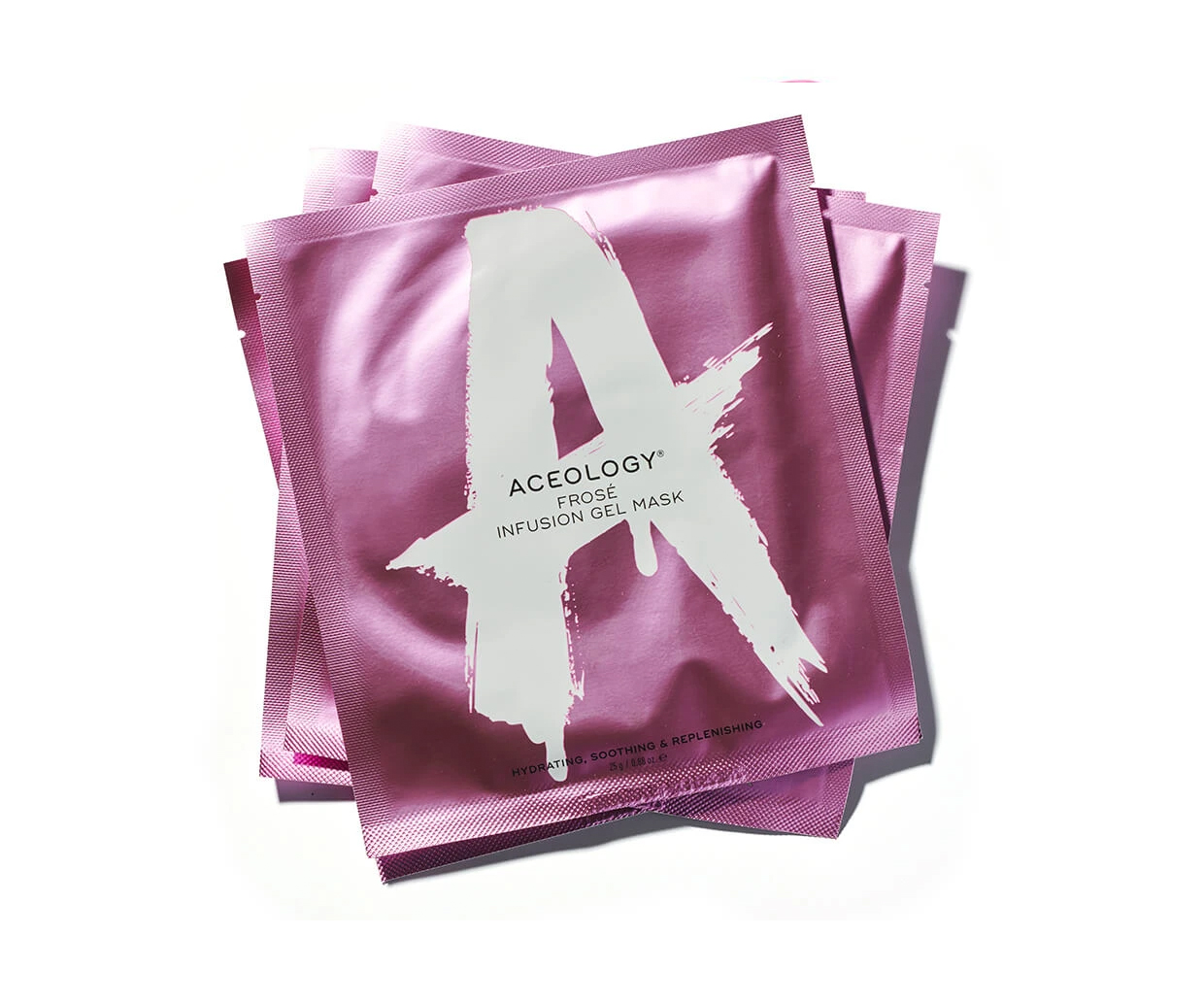 Soothe your soul and skin this Valentine's Day with the all-in-one Frose Infusion Gel Masks from Aceology. The serum-soaked hydro-gel-style mask is like a kiss of fresh-life to your face and contains a cocktail of nutrient-rich botanicals which aim to keep your complexion nourished, hydrated and reduce redness on sensitive skin. Not bad for a stay-at-home spa session.
Lovehoney Pornstar Martini Singles Kit

We mean, if there was a Valentine's Day bundle delivering booze and a bullet vibrator straight to your door, you'd want to know about it, right? In one of the greatest link-ups since John Legend and Chrissy Teigen, Cocktail Porter and Lovehoney have created the ultimate singles kit packed with all the ingredients to make several Pornstar Martinis and a Lovehoney's Dream Bullet 10 for a little nightcap.
A Bottle Of Olé! Tempranillo Vino Tinto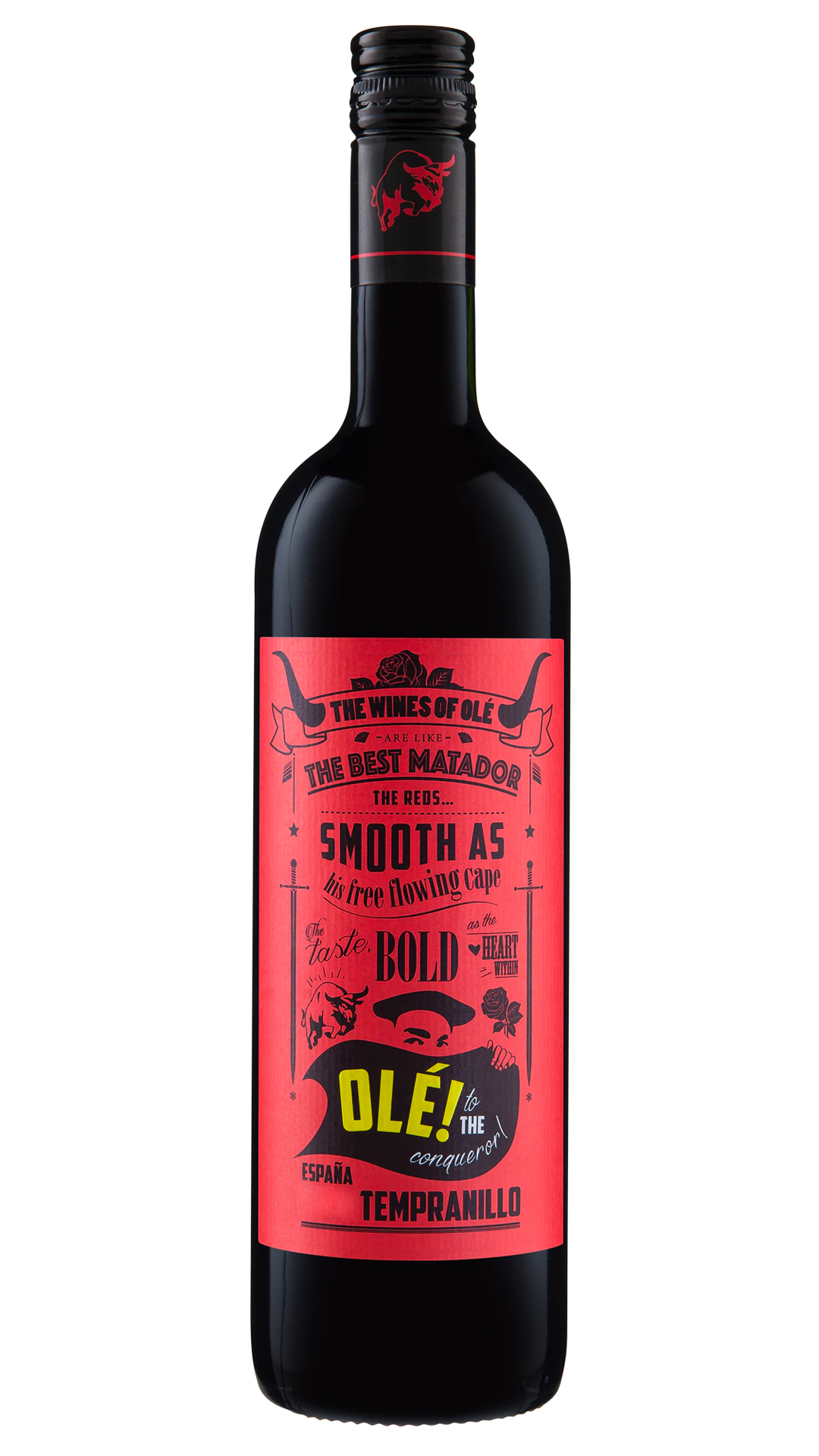 Look, nothing says you love yourself more than a bottle (or two) or wine. Olé! Tempranillo Vino Tinto is a seductive mix of Tempranillo, cherries and plum making it the kind of drop you can knock back with some hard cheese and a night of some curious Googling.
Calm Down Body Wash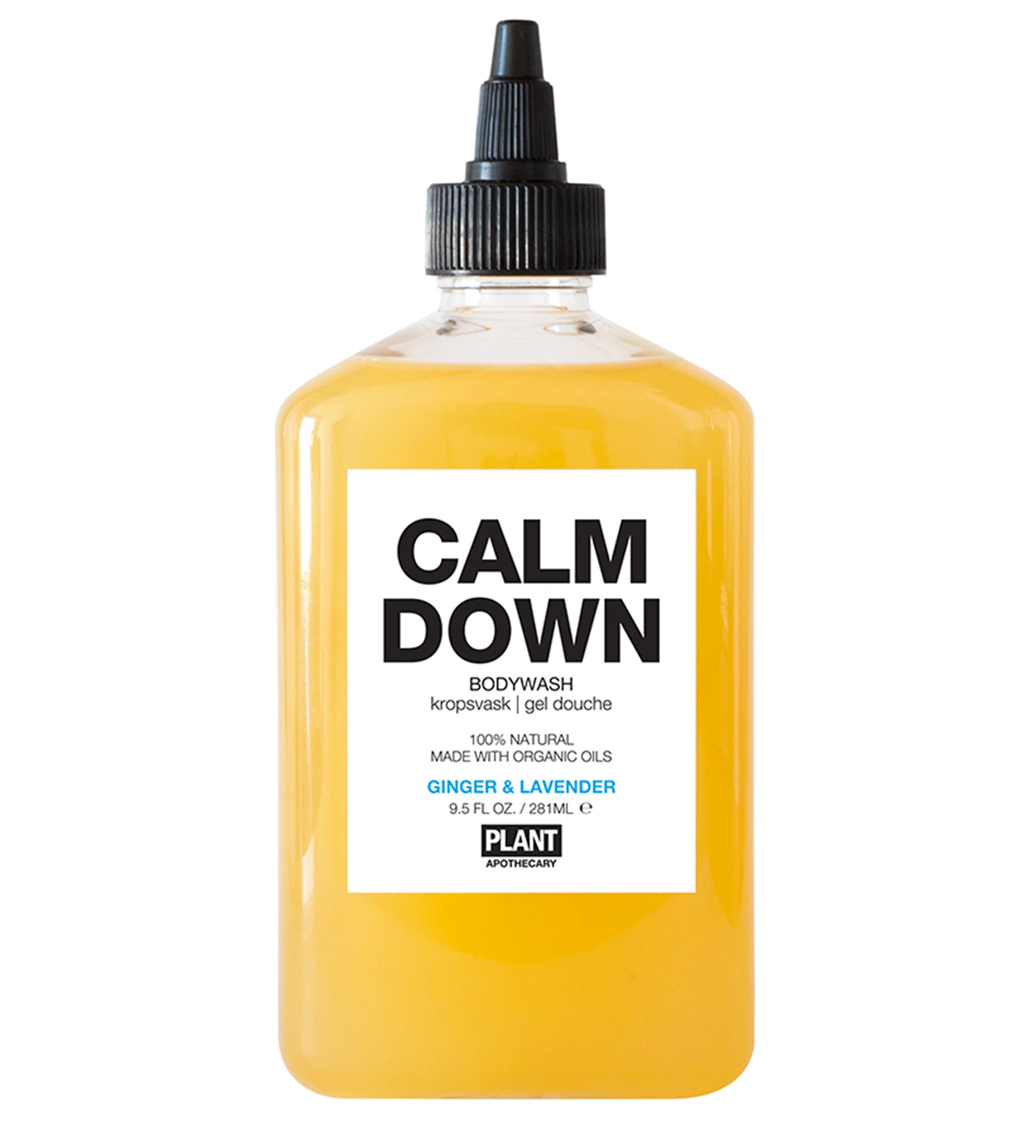 Here's the deal, come Valentine's Day, the world will actually be balls-deep in Mercury Retrograde and you'll be living through a whirlwind of chaotic energy. So plan ahead and arm yourself with Plant Apothecary's Calm Down body wash. It's a delicious lather of essential oils with touches of lavender and ginger.
Ways Of Knowing Plus-Size T-shirt By Collusion

At the heart of treating yourself this V-Day, comfortability is key. Whether you're swigging back a few glasses of wine, chomping your way through the chunkiest cookies or just dappling in some genuine "me time", a big baggy T-shirt is the greatest facilitator of true R&R in whatever you do. Part of Collusion's responsible edit, this guy sports a crew neck, drop shoulders and a baggy fit so delicious you'll wonder how anyone could spend Valentine's Day treating themself any other way.
Now check out the ultimate sustainable gift guide for Valentine's Day.
Design Credit: Dom Lonsdale
Editor's note: Urban List editors independently select and write about stuff we love and think you'll like too. Urban List has affiliate partnerships, so we get revenue from your purchases.