Nothing screams Aussie childhood quite like a spread of butter and far too much Vegemite on a piece of toast after school; there's a fair chance you were probably wearing a pair of beat-up Volleys, too. Now, all these years later, the two brands are coming together to relive the nostalgia with a pair of collab kicks.
Not too dissimilar to the story behind the VB x Volley collaboration, the idea behind the Volley x Vegemite sneaker originally came from an April Fools Day joke which gained a heap of traction online. So much so, in fact, that both Volley and the iconic condiment couldn't turn down developing the idea into a reality.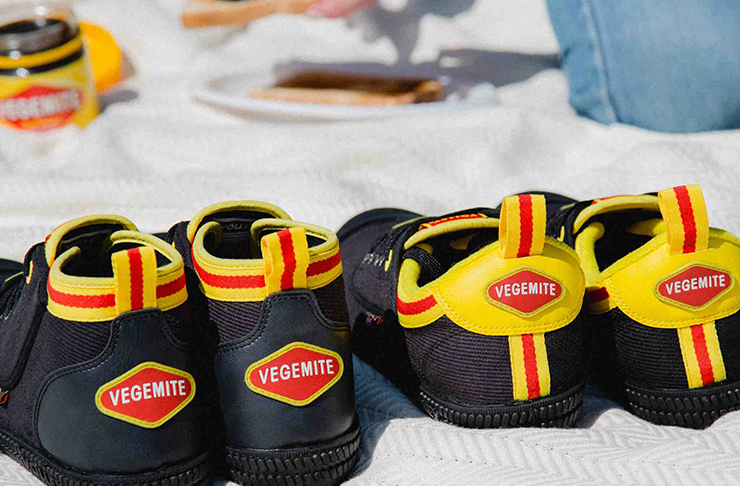 The range consists of your classic Volley Heritage Low and Heritage High models which are both tricked out in a Vegemite-centric colourway heavy in black, red and yellow hues and branded with the Vegemite logo we all know and love.
Happy Little Vegemites haven't been forgotten about, either, with the Heritage High Infant scoring a size break for babies and toddlers, too.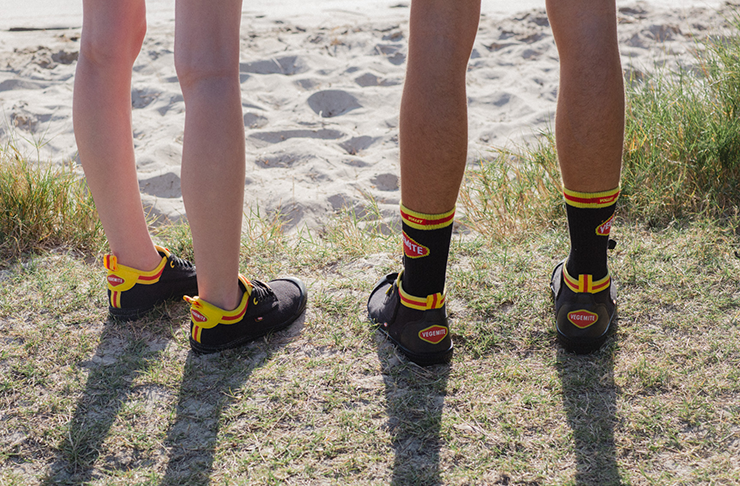 Die-hard fans of the condiment, the shoe, or both, can take it up a notch and show their true colours with a pair of Vegemite x Volley socks to match those Heritage Lows and Heritage Highs.
As it goes with releases like these, the range is super limited. Take a look at the full spread here.
Image credit: supplied
Editor's note: Urban List editors independently select and write about stuff we love and think you'll like too. Urban List has affiliate partnerships, so we get revenue from your purchase.